Rio Grande Pickups Reissues the Twangbucker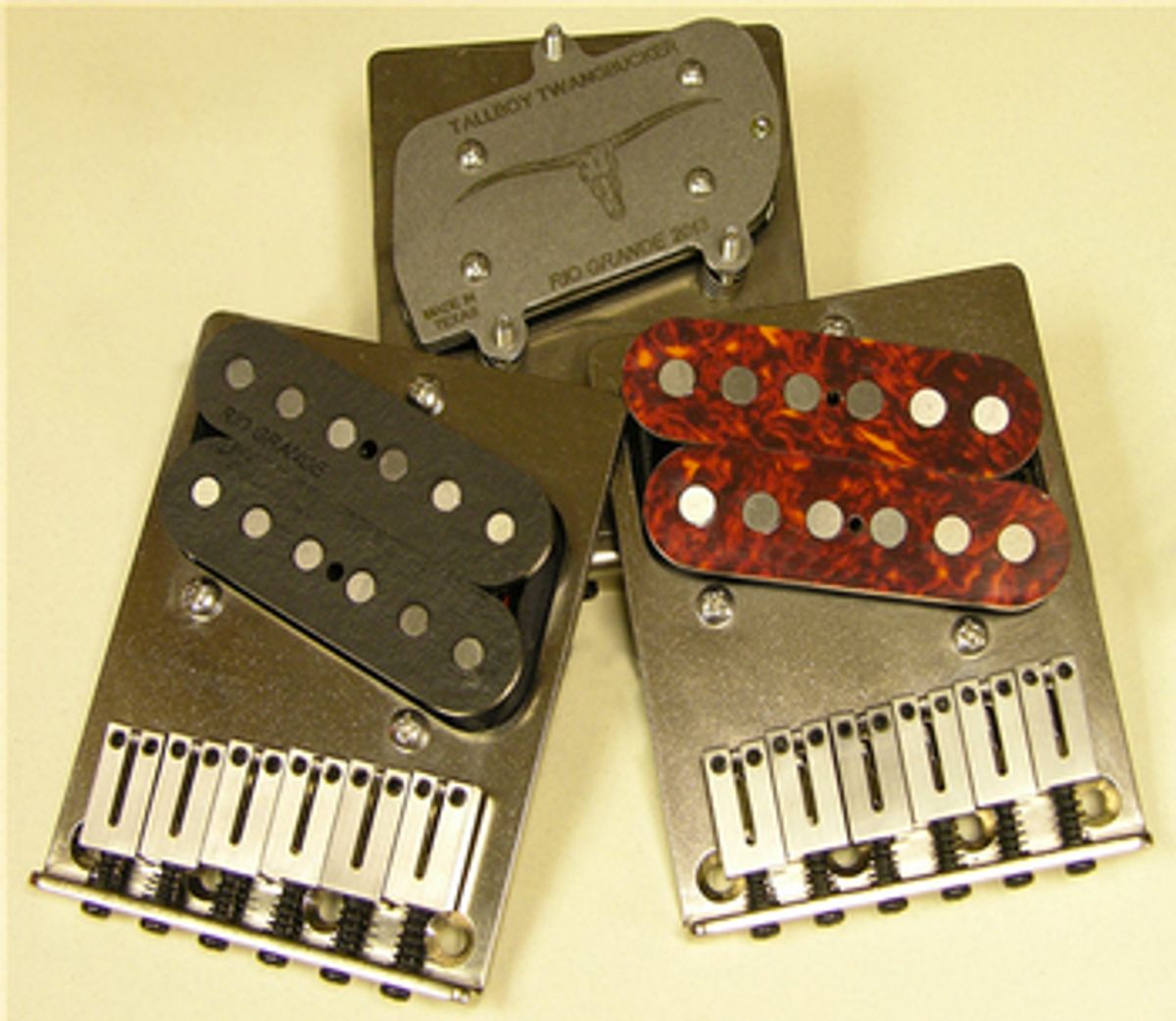 The Twangbucker is designed to cover the existing footprint of your stock Tele bridge and is available for the Vintage Tallboy and Muy Grande models.
Houston, TX (October 12, 2013) -- First introduced back in 2003, the Twangbucker with bridge assembly is a monster of versatility and honkin' tone....it was discontinued around 2008. After continued customer requests we have brought it back with some nice improvements.
From Rio Grande's "True Splitting" family of humbuckings, the Twangbucker is capable of blistering natural single coil performance tones and can also bump & grind in its powerful humbucking mode.Anyone who ever said "My tele is just too thin sounding...I just can't play it anymore" can reopen the case and start gettin telefied again.
Not only is the Twangbuckers single coil mode thicker, richer, it also has more "presence" than your standard Tele bridge pickups, and it will leave all others in the dust in full humbucking mode. It simply boosts your Tele into new areas of tone and personal expression.
The Twangbucker is designed to cover the existing footprint of your stock tele bridge. If you ever decide to sell your Twangbuckered Tele, the Twangbuckers bridge can be removed after installation and your old bridge reinstalled with no visible signs of modification. That way you can move the TB assembly to your next Tele project!
Available in our Vintage Tallboy and Muy Grande pickup options.
Pickup bobbin colors include but are not limited to: Black (std), White, Mint Green, White Pearl, Black Pearl, Brown Tortoise, and multiple sparkle colors.
Full installation instructions included and perfect routing templates available.
For more information:
Rio Grande Pickups