The Attack Vector combines two different effects—phase shifter and envelope filter—into a single, compact pedal.
This pedal was designed to crank out an array of off-kilter sounds, twisting your riffs into crazy new forms. Bee stings, perfect for funky moods. Gloopy syrup to drench your low-string twanging. Fifty shades of rude behavior that'll turn a pleasant cocktail party into a drunken brawl.
The Attack Vector Phaser & Envelope's attitude is intended to work with electric bass as well as guitar. So if you're looking for pedal that smiles politely and behaves appropriately, keep right on walking – you won't find it here. But if you seek a kindred spirit and fellow troublemaker, the Way Huge Smalls Attack Vector Phaser & Envelope might just become your new best friend.
Way Huge Smalls Attack Vector Phaser & Envelope
Features
Combines phase shifter and envelope filter in a compact housing
Fifty shades of rude behavior to twist your riffs into crazy new forms
Go from funky peaks to gloopy twang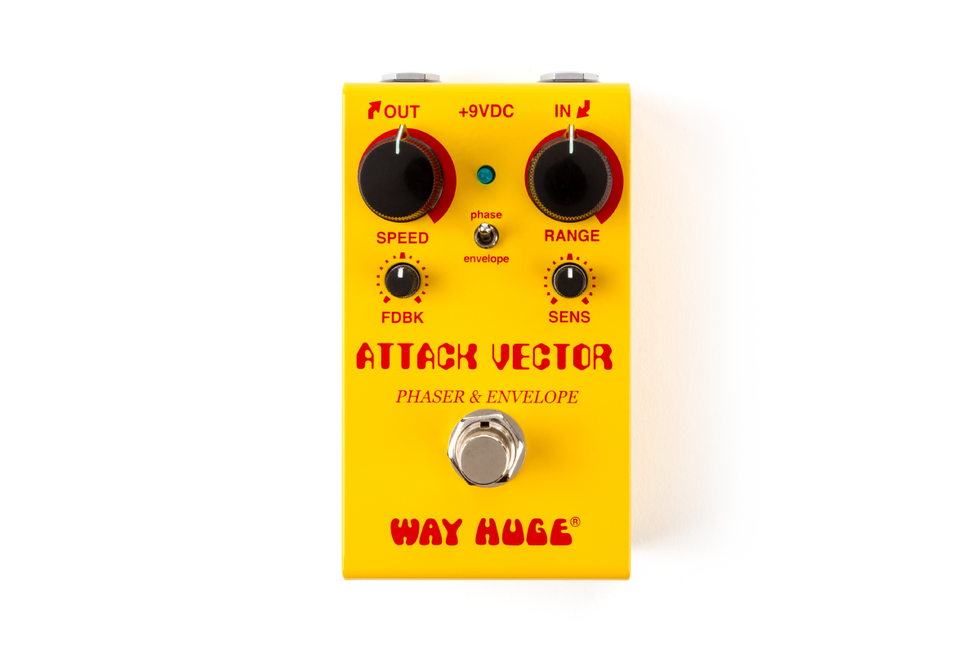 More info at jimdunlop.com.
Way Huge
Photo by Jordi Vidal
To honor Jeff Beck's life and legacy, countless guitarists and friends have shared tributes to one of the most influential guitarists of our time.
Yesterday, it was announced that Jeff Beck had passed away at 78. Guitarists Jimmy Page, Joe Bonamassa, Zakk Wylde, Buddy Guy, Brian May, Carmen Vandenberg, and more offered loving tributes. Brian May states: "He was inimitable, irreplacebable - the absolute pinnacle of guitar playing." See the tributes below.

Read our full tribute here.
Jimmy Page
His technique unique. His imaginations apparently limitless. Jeff I will miss you along with your millions of fans. Jeff Beck Rest in Peace.https://t.co/4h1DfXXmWI

— Jimmy Page (@JimmyPage) January 11, 2023
Joe Bonamassa
To say we are all devastated by this news is an understatement. I simply cannot get my head around it. Rest in Peace Jeff. The greatest that ever touched a guitar. pic.twitter.com/hoeHTCJ4nh

— Joe Bonamassa (Official) (@JBONAMASSA) January 12, 2023
Buddy Guy
The loss of our friend Jeff Beck is crushing. All our love and prayers go out to his family, his friends, and his fans around the world. Until we meet again, Jeff. - Team BG pic.twitter.com/579qviqPSc

— Buddy Guy (@TheRealBuddyGuy) January 12, 2023
Queen's Brian May & Roger Taylor
RIP Jeff Beck 🙏

"He was inimitable, irreplaceable - the absolute pinnacle of guitar playing." - Brian May

"A totally unique and magical talent." - Roger Taylor pic.twitter.com/PxBNgBiu1Q

— Queen (@QueenWillRock) January 12, 2023
Billy Gibbons
I met Jeff Beck when I was 17 and I was glad to know a guy like that, a guy who was able to show me how this guitar playing thing should be approached and that's still very much the case. Jeff was a wondrous soul and we already miss him tremendously.
@jeffbeckmusic#JeffBeckpic.twitter.com/qW8R0b7pCz

— Billy F Gibbons (@BillyFGibbons) January 12, 2023
Alice Cooper
"When I was 16 years old, The Spiders, who became the original Alice Cooper band, opened for the Yardbirds. That night I experienced the greatest guitar player I had ever heard. Half a century later Jeff Beck is still the greatest guitarist, PERIOD…. pic.twitter.com/awwMOXOJDm

— Alice Cooper (@alicecooper) January 12, 2023
Tony Iommi
I was totally shocked to hear the very sad news of Jeff Beck's passing. Jeff was such a nice person and an outstanding iconic, genius guitar player - there will never be another Jeff Beck. His playing was very special & distinctively brilliant! He will be missed. RIP Jeff -Tony pic.twitter.com/i6BGdqTUKU

— Tony Iommi (@tonyiommi) January 11, 2023
Mick Jagger
With the death of Jeff Beck we have lost a wonderful man and one of the greatest guitar players in the world. We will all miss him so much. pic.twitter.com/u8DYQrLNB7

— Mick Jagger (@MickJagger) January 11, 2023
Brian Wilson
I'm so sad to hear about Jeff Beck passing. Jeff was a genius guitar player, and me and my band got to see it close up when we toured with him in 2013. One of the highlights we did was "Danny Boy" – we both loved that song. Love & Mercy to Jeff's family. pic.twitter.com/eZFHpHgiKt

— Brian Wilson (@BrianWilsonLive) January 11, 2023
Seymour Duncan unveils BG1400 and Pearly Gates for Tele pickups.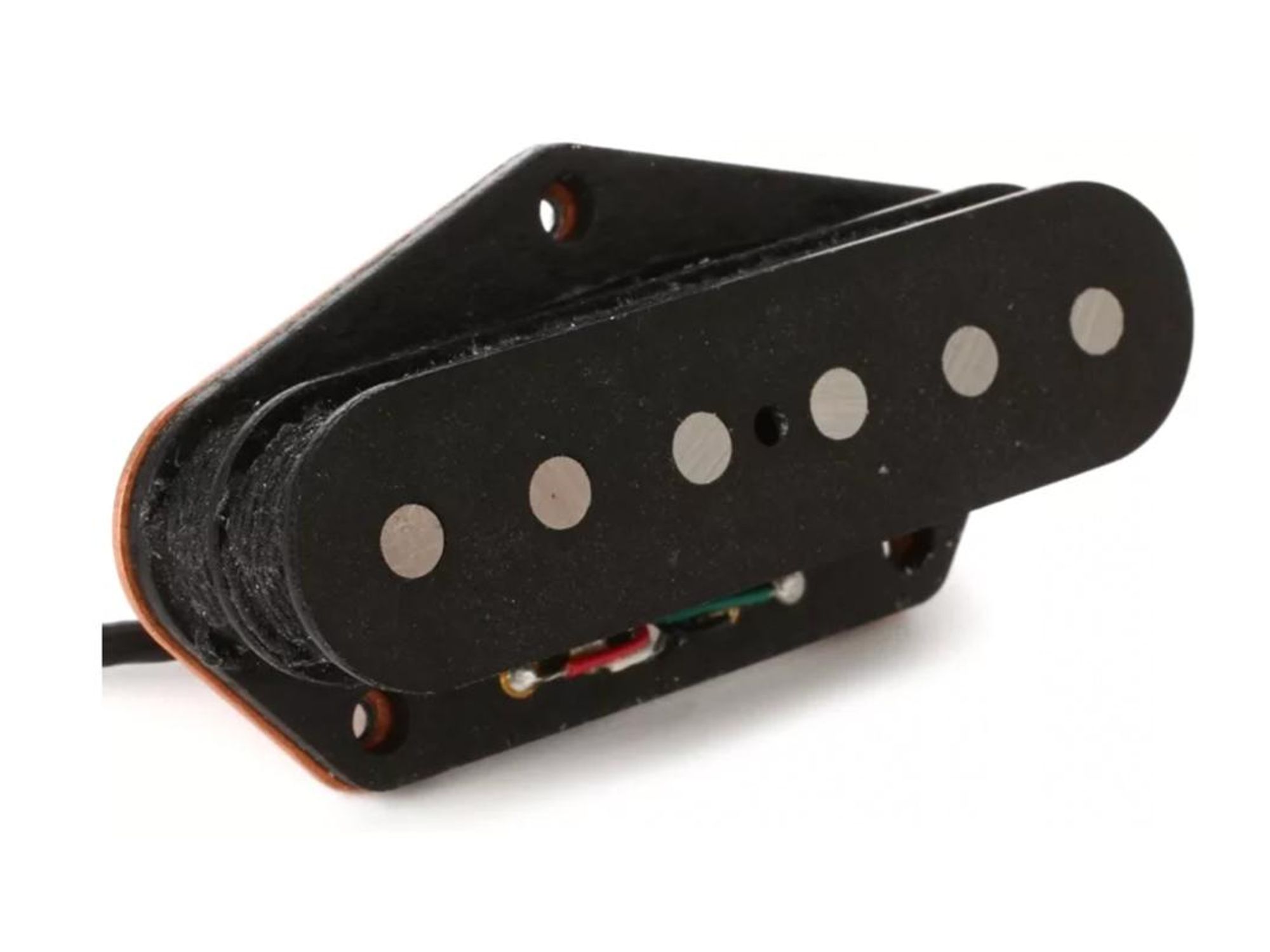 Since the early days of Seymour Duncan, guitarists have been coming to our Custom Shop looking for pickups to bring a little extra howl and growl to their guitars. For the past three decades, one of the most requested Custom Shop exclusives has been the BG1400. The pickup was designed for Telecaster players looking for something a little fatter and hum-canceling without sacrificing too much of the twang factor. This tried-and-true Stack bridge pickup features a pair of overwound coils on top of one another. The result is a noise-canceling Telecaster bridge pickup with a slightly more compressed, yet balanced attack and bodacious presence across all strings.
Seymour Duncan
Since the late '70s, guitarists have been coming to us for the Pearly Gates humbucker pickup. Originally designed for players looking for tones that were thicker and warmer than a standard P.A.F. without sacrificing the clean dynamics they offer, the iconic Pearly Gates tone is now available to Telecaster players. This humbucking Tele size bridge pickup delivers the grunt and grit needed for styles ranging from country to hard rock while retaining the instrument's notorious twang and bite.
Seymour Duncan