StageTrix Unveils Wah Fastener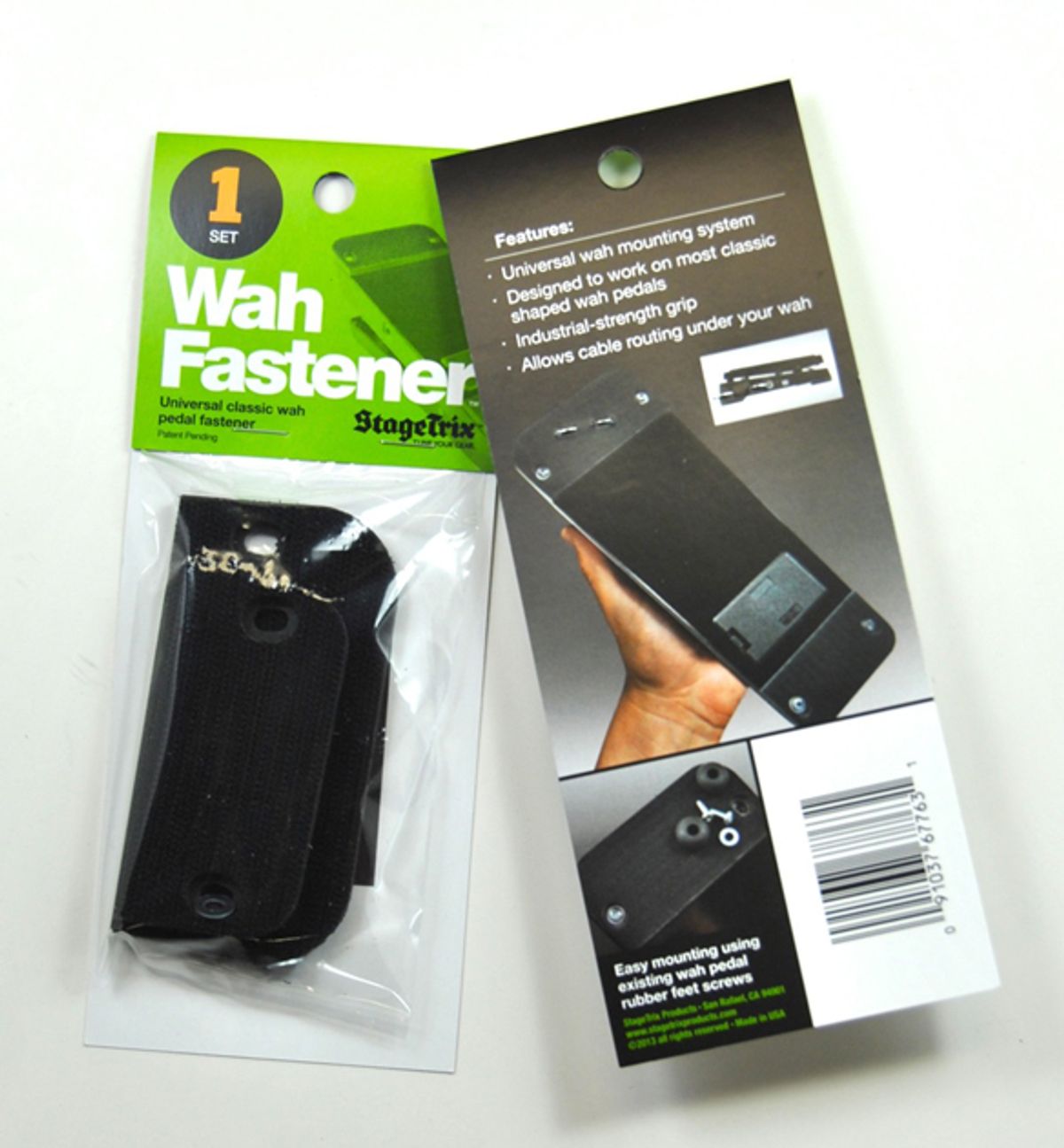 StageTrix has introduced their new Wah Fastener, which is designed to hold your wah pedal in place securely on your pedalboard.
San Rafael, CA (August 17, 2013) -- StageTrix adds on to their products of the "why didn't I think of that" category. The Wah Fastener is designed to solve the problem of attaching traditional wah pedals to pedal boards.
The Wah Fastener features the same hook fastener material that can be found on the Pedal Fasteners from StageTrix ensuring a super-strong grip. Simply remove rubber feet from the wah, remove the screws from the feet and use those same screws to mount the Wah Fastener to the pedal for a rock solid construction. Works on most classically shaped wahs like those from Dunlop Cry Baby, Vox, RMI, etc. The StageTrix Wah Fastener keeps your wah firmly on your board while offering cable routing options, and makes it super convenient to attach wahs to pedalboards made with rails like Pedaltrain. The Wah Fastener has been road tested over the last 16 months and passed in flying colors.
The Wah Fastener has a MSRP of $11.99
For more information:
StageTrix