State of the Stomp: Make Yourself Some Inspiration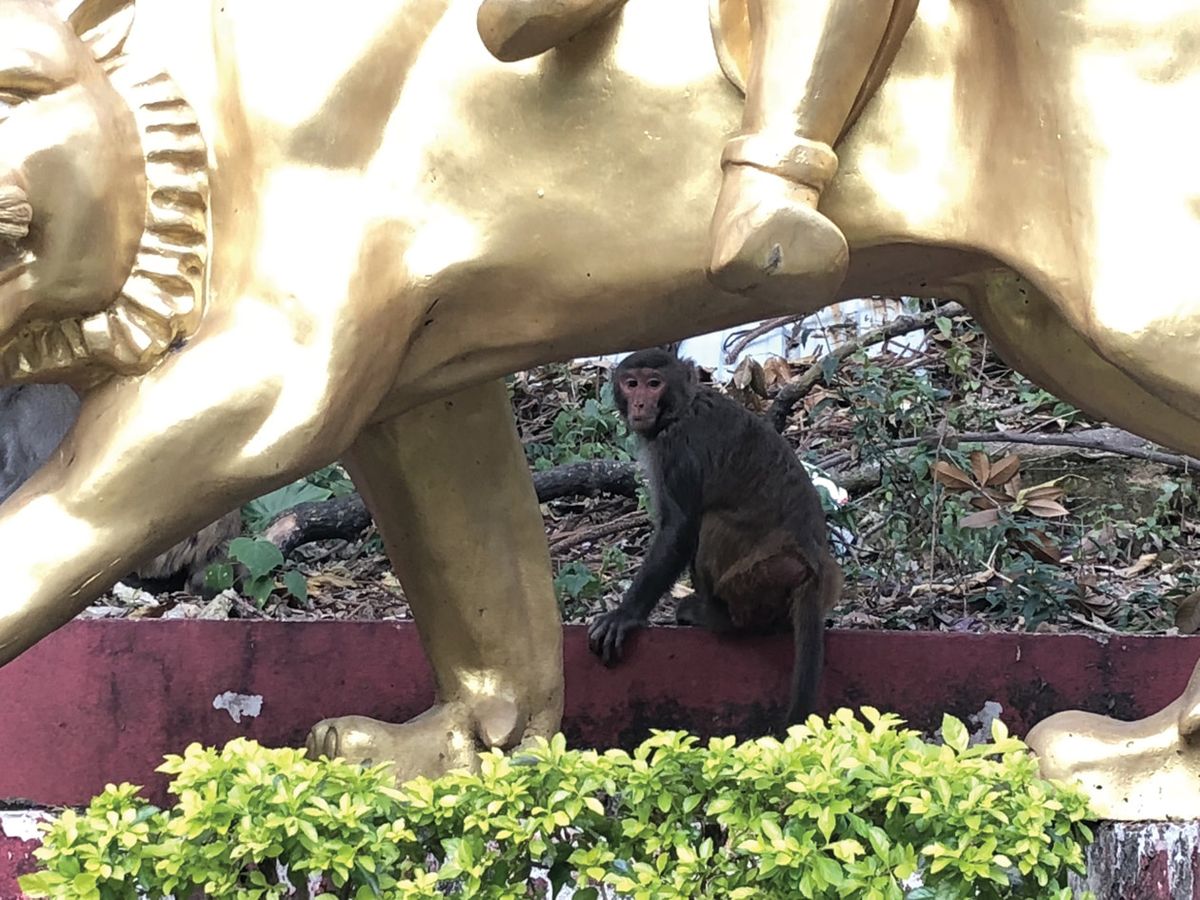 Out-of-the-box techniques can put you in the right creative space.
I always find myself inspired when I don't have an outlet, and uninspired when I want to be. That's just the way the cookie crumbles. So how do I cultivate new ideas when there is something so natural against me all the time? You gotta work at it!
If I really want to do something completely over the top and otherworldly, I believe it can't be totally intentional or of the conscious mind. That applies to things within and outside the world of stompboxes. No one can paint a skyline as pretty as the actual sky, with all its intricacies and beauty. The wind on your face, drops of humidity splashing on the skin, a bird singing a call to friends—these are such complex experiences, overwhelming with enchantment.
We are mere fragments of dust in a million oceans and there is no way that we could be as significant as the vast design of the universe.
So, what is the most natural way to harness this great power? Tap into the complexities of the deep unconscious mind. There lies a vast complicated network of organic material with edges so undefined that it just works together completely illogically, but by necessity.
Ways I like to dip in follow:
Go deeeeeeeep. Exhaust yourself way past the limit when doing what you love to do. Once you have been doing something for a really, really, really long time, something happens. Once you are past the point of exhaustion and boredom with this repeated activity, at some point your nerves and muscles take over and do all the work for you. It is your unconscious mind coming out, reacting to what is happening. If it isn't, or doesn't, you haven't quite pushed yourself far enough.

Taking away some of your senses can make you focus on things you weren't aware of before, because you were focused on the obvious.

Put yourself in a predicament. We did this while recording the A Place to Bury Strangers album Worship. My writing partner for that record, Dion Lunadon, and I would put ourselves in sketchy situations to get the most out of takes. Put an amp in the oven! Hurry up and record because it's gonna melt! Record drums in a van! It's tight in here! Whatcha gonna do?

These different odd scenarios can make takes more exciting because you are distracted from some of the mundane settings of a comfortable studio and the strange experience becomes married to the take. It's a struggle to record, but you can hear it on the album! And when someone dips your mic into a glass of water for underwater sounds and ruins it? Remember it's not the gear that makes a good recording, but the experience itself.

Cover up your senses. I really try to impose this on the audience at shows, because it helps people lose themselves in the music. When recording or creating anything, it can forge some interesting results. Close your eyes and paint something. Record a guitar solo while listening to something else in headphones. Taking away some of your senses can make you focus on things you weren't aware of before, because you were focused on the obvious. This can tap into all sorts of different takes and angles within an idea, and yield results that are quite interesting!
Do what you do right when you wake up. Set up your recording gear the night before and have it ready to go, instrument and all. This can be a very different and interesting headspace to be in. I am often my most productive in the morning, as I am so psyched to get going on a project if there is one to be done. It can also be useful to have a journal next to the bed so that when you wake up and think of a cool idea or project, you can jot it down—and jot it down you should! Keep on logging ideas!
Try these techniques and remember that nothing beats sharing a killer-cool awesome idea with people. It can be like spotting a butterfly out in the forest. One comes along only once in a while, so be ready to catch it and share it with your peers. And if you got some cool ideas and need someone to share them with, deathbyaudiocustom@gmail.com is my email address. I'd love to hear from you!