Premier Guitar'sShawn Hammond bids adieu after 13 years as editorial director.
It's crazy how 13 years fly by. When I applied for the editor-in-chief position at Premier Guitar, it was the 2009 holiday season and I was only peripherally aware of the fledgling Iowa-based outfit. Having spent the previous decade working both full-time and as a freelancer for the industry's biggest guitar magazines, long the power players dominating from the coasts, I could see PG was poised—with help from the singularly awesome team we built—to take the guitar universe by storm. And I was right. Over the ensuing years, long-timers and new hires alike worked side by side to elevate PG to the best in the business, hands down.
As a Salt Lake City native who'd done two stints in the San Francisco Bay area, I'd never been to Iowa, let alone contemplated living here. Known to most as the U.S. "swing state" first to hold presidential primaries in general elections, Iowa—if it ever entered my consciousness at all—pretty much only conjured images of Corporal Walter "Radar" O'Reilly, a character portrayed as a naïve farm kid from the tiny town of Ottumwa in the old TV show M*A*S*H.
My always-awesome wife/best friend made the trek out to Cedar Rapids with me on New Year's Eve that year to see if it was a place and an opportunity we could feel good about uprooting our family of five for. Stepping off the plane, we were welcomed by icy winds and the most ungodly temperatures I'd felt since being caught in a blizzard at the top of Snowbird ski resort as a teen. But, as I'm typing this from the confines of the office I've occupied ever since, needless to say it has been all that and more.
I'm honored to have worked alongside—and become lifelong friends with—some of the best people I know. (You know who you are!)
When my role expanded to editorial director a few years later, I entered some of the most rewarding, challenging, and lesson-filled years of my life. I'm incredibly grateful for the opportunity I've had to achieve the career goal I set way back in university, when I chose to major in journalism with the specific aim of one day taking the reins at the world's best guitar-media outlet. I'm exceptionally fortunate to have been able to go to work every day in a sphere that resonates within me more than almost any other. I've gotten to meet many of my musical heroes and to discover many more, and I've been introduced to an incredible amount of life-enriching music I never would've heard, let alone even been aware of, had I not taken this path.
Most of all, I'm honored to have worked alongside—and become lifelong friends with—some of the best people I know. (You know who you are!) I will miss y'all somethin' fierce, but "Goonies never say die" … or some such shit. (Interpreted: You better stay in touch, or else!)
For anyone wondering, my love for guitar and music in general have not diminished one iota. I have long been, and will always be, a guitar junkie. But it's time for me to move on to other work.
PRS' first foray into stompboxes yields sonic gold.
Inside each box containing a brand new PRS pedal, there's a little fold-out card with a picture of Paul Reed Smith and a simple caption: "I hate pedals." It's not hard to imagine Smith's indifference to stompboxes. PRS guitars are immaculately executed, ultra-playable instruments that reflect a focus on elemental interactions between fingers, strings, and fretboard. Indeed, for much of Paul Reed Smith's career, stompboxes were probably held in the same regard as a broken toaster—a needless impediment to the communication of unadulterated tone.
Certainly, there is a visceral thrill to playing a guitar without effects—particularly one as nice as the average PRS. But while that's true, stompboxes are, to many musicians, equally artful and thrilling vehicles of expression. And more than a few pedals have done their magic with a PRS guitar at the other end of a cable.
PRS' three debut pedals—an optical compressor, overdrive, and dual flanger—do not feel like willy-nilly concessions to market pressures. In fact, in keeping with PRS tradition and ethos, these pedals seem selected and designed to offer minimal intrusion on the guitar/amp relationship if the player chooses that route. But they also have the bandwidth to be bold and even positively extroverted. Unsurprisingly, they are also built to a very high standard of quality and reflect an intense attention to detail.
Read the reviews of each pedal here.
Great pedal giveaways keep coming during week #5 of Pedalmania! You could win gear from Carvin Audio, EHX, Gamechanger Audio, Hotone Audio, PRS, and Wren and Cuff!
Click here to jump to the entry.
The design criteria for the X1 was to deliver the sounds of the classic Carvin X-100B amplifier in a compact package with added connectivity. The result is a full tube preamp in a pedal format, able to fit in a carry-on or backpack. The X1 incorporates tube technology with simple, yet flexible modern features to interface with many types of gear.
Carvin Audio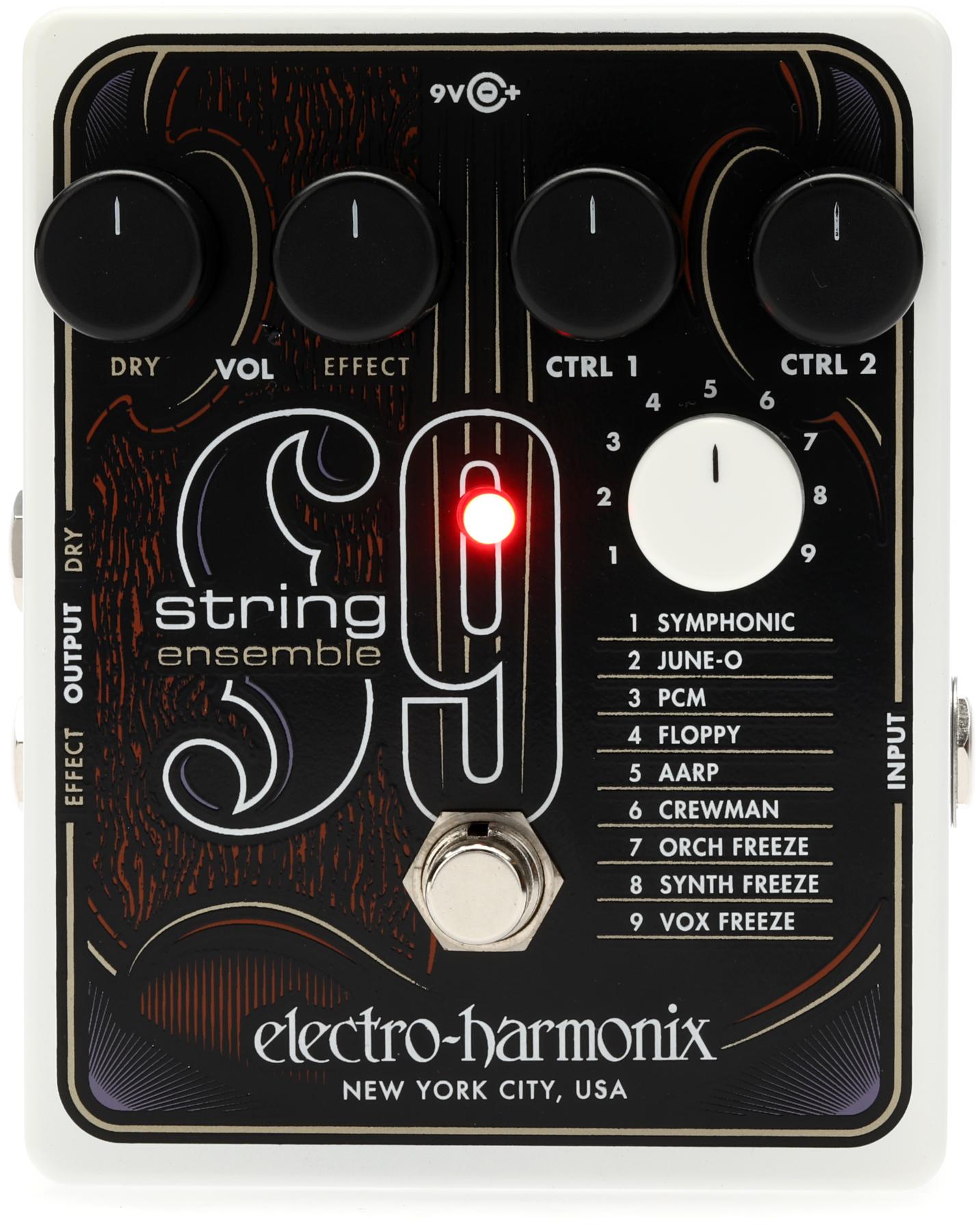 The polyphonic STRING9 String Ensemble transforms a guitar into nine different string ensembles and string synthesizers while requiring zero modifications, special pickups, or MIDI implementation. It relies on the same technology powering all EHX 9 Series pedals. In a 9 Series first, the STRING9 includes the signature EHX Freeze effect on 3 of the presets to sample and hold notes and chords with infinite sustain.
Electro-Harmonix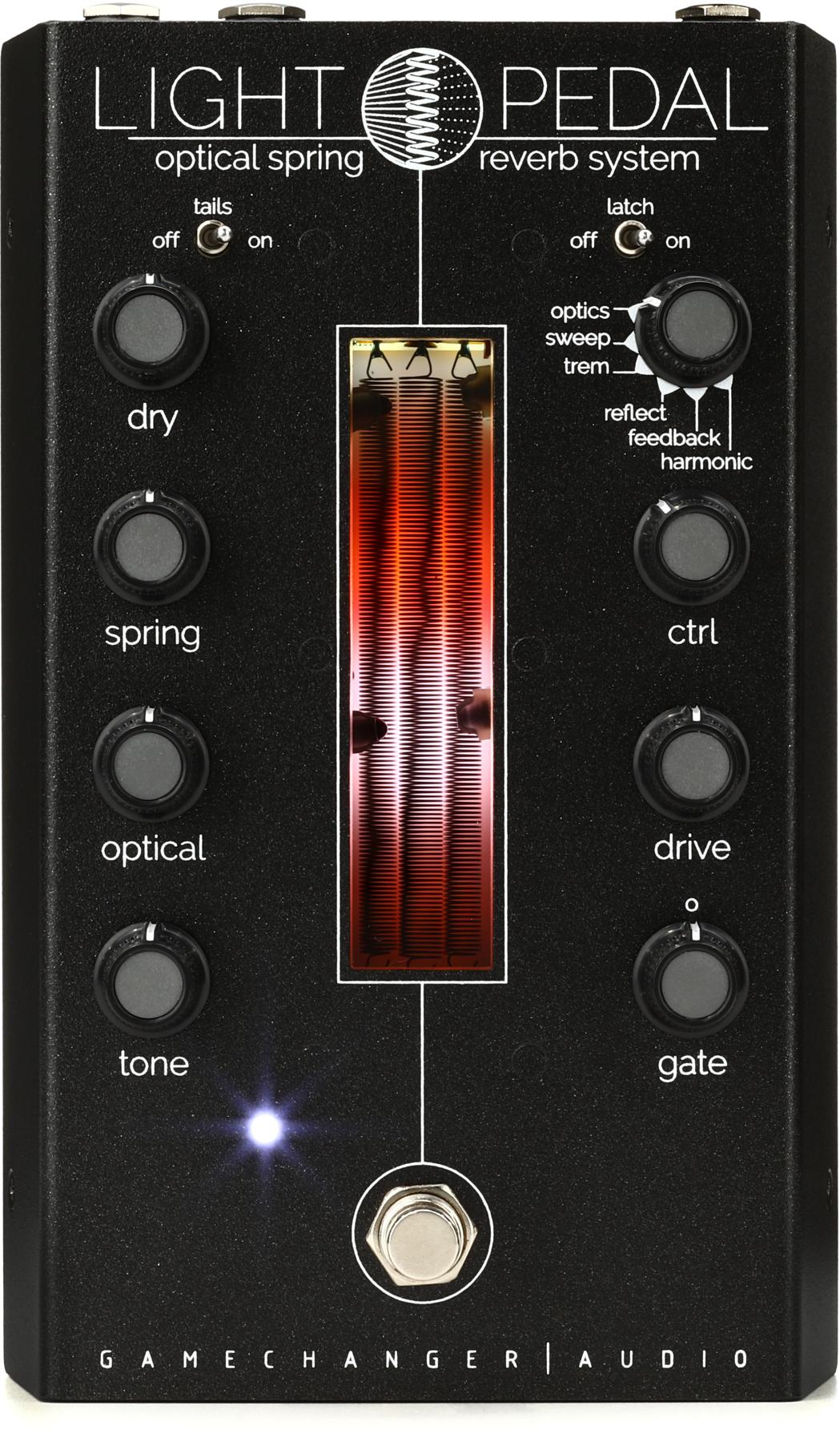 The LIGHT Pedal is an optical spring reverb that combines all the best features of a classic spring reverb with an innovative infrared optical sensor system and a unique effects section. Create countless new types of reverb textures that have never been possible before.
Gamechanger Audio
Ampero Press 25kΩ Edition is a compact, passive volume/expression 2-in-1 pedal designed not only for controlling Ampero II Stomp* but also for other musical devices (with external EXP pedal jacks requiring 25kΩ EXP resistance) or being used as a passive volume pedal. It has a solid aluminum alloy casing, delivering a smooth and comfortable user experience.
Hotone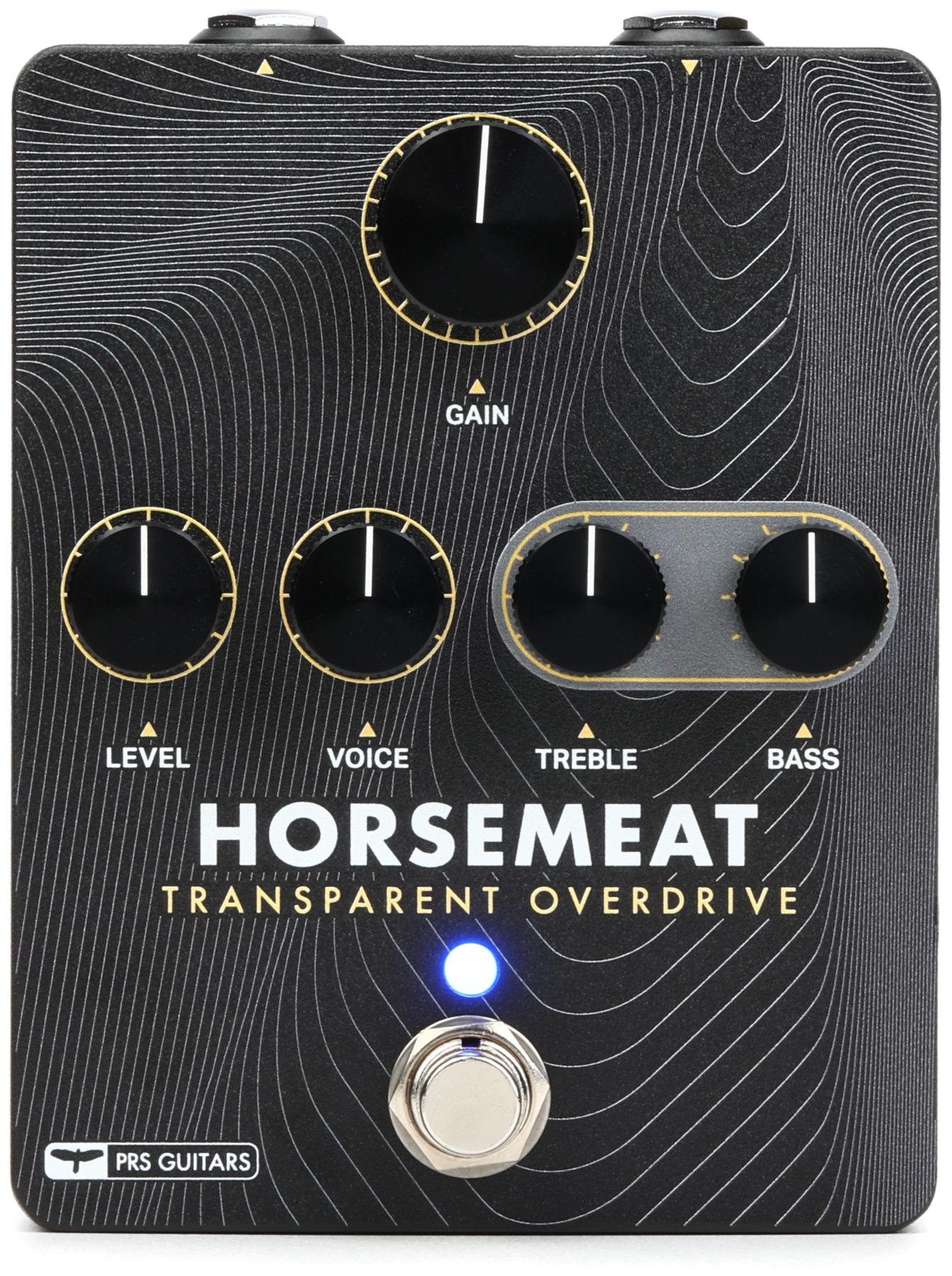 The PRS Horsemeat transparent overdrive is a from-scratch circuit designed to enhance guitar tone without coloring it. Using germanium diodes, Horsemeat will give throatiness without sounding nasal or too high-pitched and harmonic richness by boosting both low- and high-end frequencies, all while providing more available headroom. Depending on the setting, the PRS Horsemeat can be used as a clean boost, straight overdrive, or even enhance an amplifier's distortion by slightly pushing the front end of the amp's preamp section.

PRS pedals were created to be high-end pieces of audio gear.
Designed by PRS Guitars in Stevensville, MD, USA. Made in the USA.
PRS
Inspired by Mr. G. Smith's particularly amazing vintage 1972 Big Muff® that came into the shop for repair, the Good One is a 100% reverse-engineered replica of that exact unit.
The "Triangle Knob" era Big Muffs have been known to have up to 18 different circuits within the same enclosure-style during the inconsistent early years at EH in NYC. Some of these circuits sounded glorious, some, not so great.
Having done many vintage restorations over the years, Matt was not sure what to expect when this wounded pedal landed DOA on his bench for a restoration.
Once the much needed repairs were complete, and after the first strum of a chord blasting through the pedal, all in the shop immediately knew that this particular triangle muffer was indeed, one of the GOOD ONE's.
Like the original unit, The Good One uses ceramic disc capacitors, odd component values, and the much loved mojo producing vintage style carbon composition resistors. Add to that our premium-line heavy duty folded steel enclosure, top tier building quality, and you've got a pedal destined to be a future classic.
Wren and Cuff