Both pedals feature a 3-way toggle switch, much like vintage treble boosters.
Boston, MA (August 5, 2019) -- Tyler Morris Designs (TMD) has launched its new handmade effect pedal line with two debut products — the Turbo Booster and Jimmy Vivino Signature Turbo Booster.
"These guitar pedals are intended for players who do not usually use effects," noted Tyler Morris. "The Booster will always be on in your rig and will help you achieve the rich tonal characteristics found in the best tube amplifiers, but at lower volume settings."
Both of the three mode pedals boost and distort your guitar signal, allowing the user to capture the tones of classics such as "Black Magic Woman," "While My Guitar Gently Weeps," and "Killer Queen." The Jimmy Vivino Pedal has slightly different tonal characteristics and leans more towards Jimmy's favorite Turbo Booster setting. The modes are changed via a 3-way toggle switch. The pedal has no external knobs, similar to a vintage treble booster. There is an internal trim pot, but that is preset by the manufacturer for optimum performance.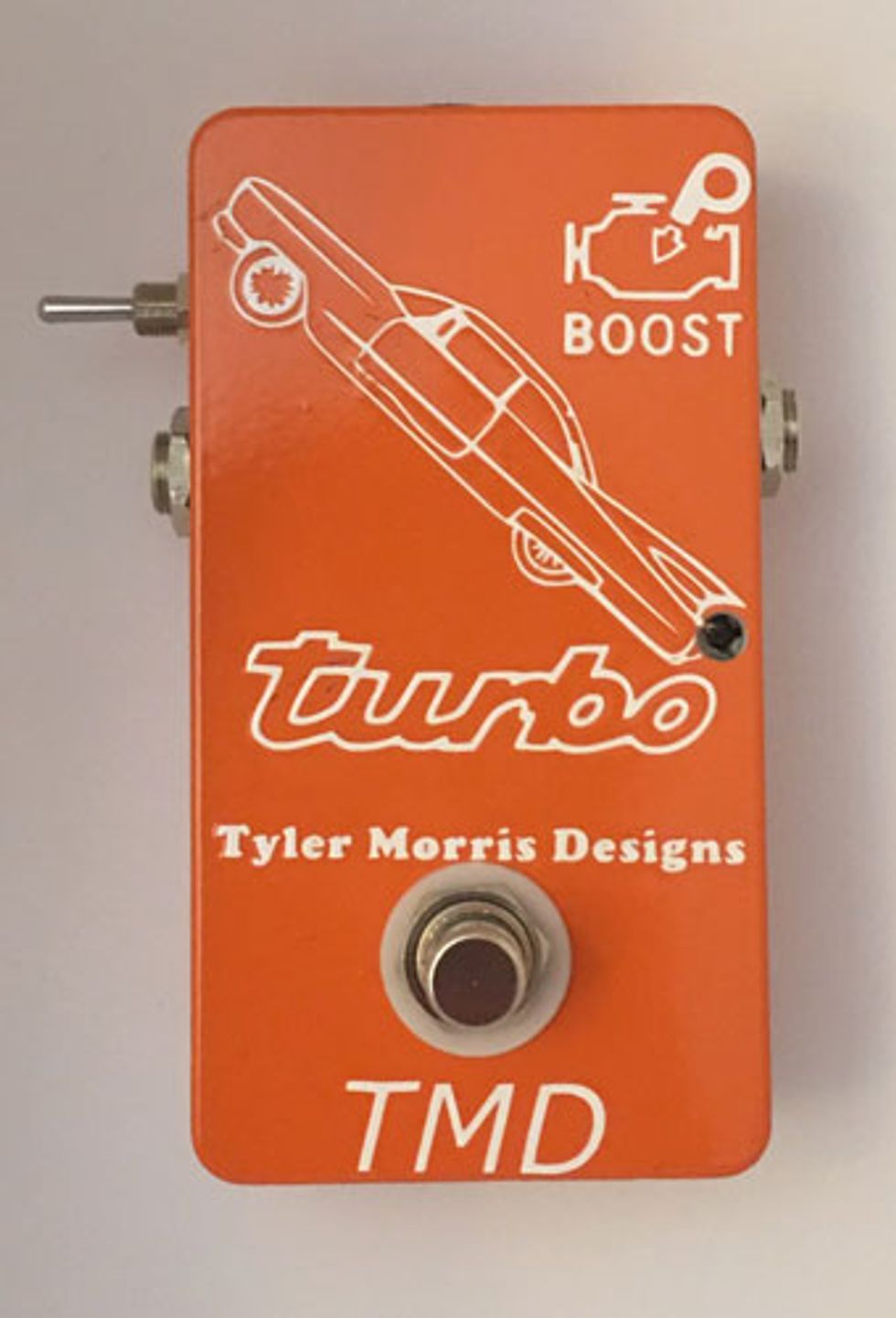 Tyler Morris Designs is now taking pre-orders for both hand-wired pedals, which will be available for delivery early fall. The Turbo Booster is available for $149.99 and the Jimmy Vivino Turbo Booster is available for $199.99 from the Tyler Morris Designs Website. Both the Turbo Boost and the Jimmy Vivino Turbo Booster are hand-wired in Tyler's workshop, located in Newton, MA. All parts are fabricated in the United States of America (USA). The first run of the Jimmy Vivino Turbo Booster will be limited to 20 pieces and signed by Tyler Morris and Jimmy Vivino.
Tyler Morris has designed and created pedals for such notable artists as Brad Whitford (Aerosmith), Warren Haynes, Joe Bonamassa, Conan O'Brien, Phil X (Bon Jovi), Norman Harris (Norman's Rare Guitars) and others. In addition to building pedals, Morris is a professional musician and road veteran since the age of 12 and has been repairing and building his own equipment for a number of years. He has performed with Sammy Hagar, Vince Neil, Robben Ford, Walter Trout, Vai, Joe Louis Walker, Ronnie Earl, Zakk Wylde, Leslie West and many others. He is preparing to release his 4th album of original music and his 3rd album reached #8 on the Billboard Blues Charts.
Watch the company's video demo:

For more information:
Tyler Morris