Trash or Treasure: Framus Strato Super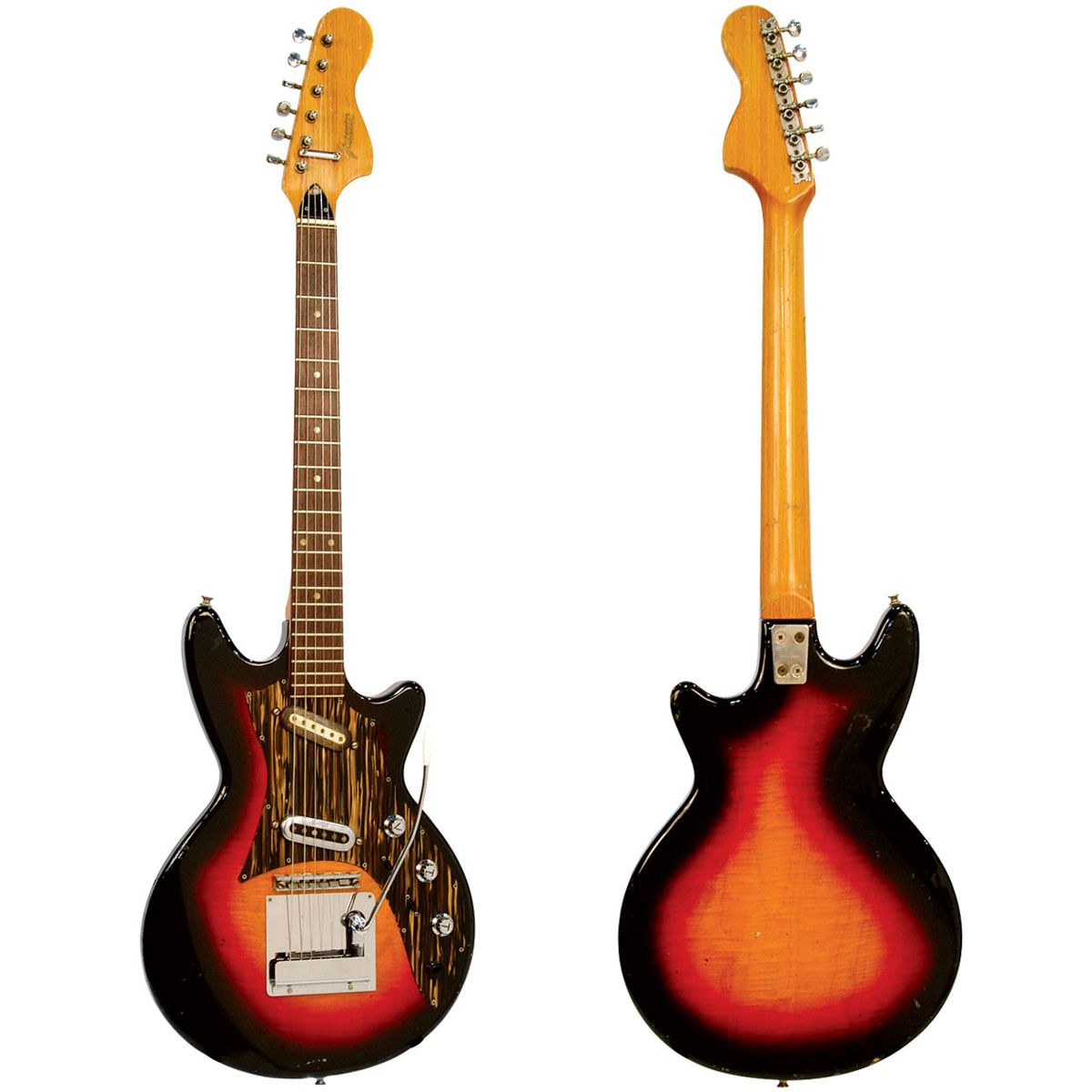 They may not command the price or popularity of some other '60s vintage guitars, but these solidbodies from Germany have a solid footing in guitar history.
Hey Zach,
I enjoyed your recent article about the Italian-built Eko 500 and wanted to know if you could shed some light on my favorite (make that only) German guitar in my collection, a Framus. I think it's from the 1960s, but there isn't a model name on it anywhere. I'm curious about the history of this guitar and what it is worth today.
Thanks,
Edwin in Hartford, CT
Hey Edwin,
Thanks for the kind words about my Eko article. There are certainly a lot of cool guitars across the pond! Framus' history begins at the conclusion of World War II, and the division of Germany into two distinct sides: East and West. Framus founder Frederick Wilfer was from Schönbach, a musical community with many established violinmakers, in the Eastern part of the country.
At the end of World War II, Wilfer realized that his homeland was going to fall under the control of Russian forces, so he made the move West, to Bavaria. And in 1946, he founded the company under the name Franconian Music Production Fred Wilfer Investment Trust, in Erlangen, which became a central location for displaced instrument makers from Schönbach. The company only offered violins at first, but soon evolved into guitar making.
Production increased rapidly, and the Framus factory expanded several times by the mid-1950s. Framus built thinlines and archtops initially, but solidbody electrics arrived in 1958 just as rock music was beginning to take off.
Since many American servicemen were stationed in Germany during the 1950s, and brought their American music with them, it gave Framus a head start on where guitars were going.
Since many American servicemen were stationed in Germany during the 1950s, and brought their American music with them, it gave Framus a head start on where guitars were going. By the 1960s, Framus was producing a variety of electric, acoustic, and bass guitars, and distributing them worldwide.
Your Framus is a Strato model, officially called the 5/155-52 Strato Super in factory literature. You don't have to be a rocket scientist to understand what the company was going for in the name. It features a solid, unspecified-wood body with sandwich construction, a rosewood fretboard, a tremolo, two single-coil pickups, and was available in sunburst (most common), blue, red, or beige finishes. We know it was produced in the late 1960s, but exact dating by serial numbers only exists for a few Framus hollowbody and classical guitars of the era.
Framus also produced several other variations of the Strato model during the 1960s, with most of them being slight variations of a double-cutaway solidbody with two pickups, like yours. They also offered a three-pickup configuration with their higher-end Strato de Luxe series, which included the elaborate Golden Strato de Luxe, with gold hardware and onboard organ effects.
Framus continued to build instruments into the 1970s, but due to pressure from Japanese and other Asian manufacturers building guitars for much less at the time, Framus filed for bankruptcy and ceased all production. In 1982, Frederick Wilfer's son, Hans-Peter Wilfer, started his own bass-gear manufacturing company called Warwick. And after establishing Warwick, Hans-Peter reintroduced the Framus guitar trademark in 1995. Today, the Framus and Warwick brands are like a one-two punch, offering quite a wide variety of guitars and basses.
Whatever the reason, we don't typically hear much about guitars from this era that were built in Germany. Hofner is probably the best-known German guitar manufacturer, thanks in part to Paul McCartney playing a Hofner bass early in his career. Since most vintage Framus guitars are generally priced at less than $1,000, that makes them a relative bargain when it comes to guitars from the 1960s. Given that your Super Strato is in excellent condition, its current value is between $650 and $800. And since it's your favorite German guitar in your collection, it sounds like a treasure to me.
---