Shure GLXD16+ Wireless Review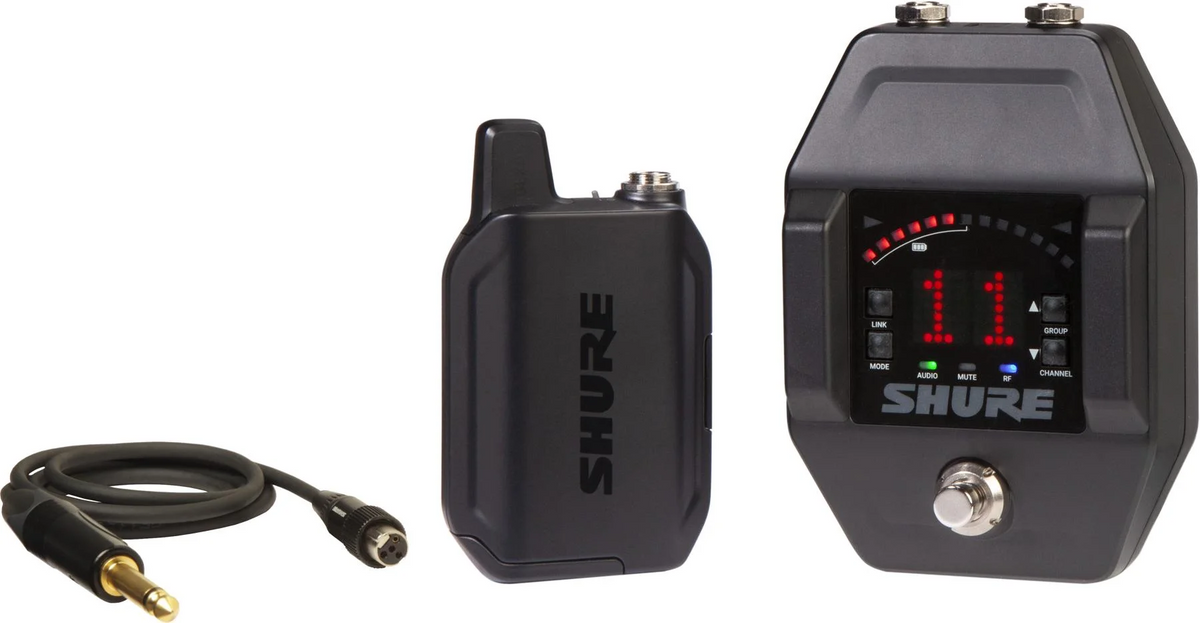 Strong signal and colorless connectivity with improved battery life.
Good range, solid connectivity, easy to use, sturdy, no lag.
Pushes the budget for van dogs.
5
4
4
Over 20 years, I've used different brands and models of wireless transmitter and receiver systems, always on the budget side. Some were very prone to dropouts, which are a real issue for those of us who play rooms with metal stairs, brick pillars, and other signal blockers. And all the units I've used added compression and slightly blunted the high end.
---
The GLXD16+ allowed me to be, and sound like, myself.
But these days, since I'm using Carr amps in stereo, I want nothing coloring my tone. So, connecting with Shure's new pedal-format GLXD16+ system was a pleasure. I had the same full-range sound that organically emerges from my amps. Through four sets at Clarksdale, Mississippi's sizeable Ground Zero Blues Club, I experienced just one drop-out, and, since I was playing outside the building with a thick brick-and-cement wall at my back, more than 200 feet off stage, I was asking for it. Otherwise, the GLXD16+ allowed me to be, and sound like, myself. Chalk that up to the device's improved dual bandwidth, which can operate at 2.4 GHz and 5.8 GHz, and automatically scans for the cleanest available frequencies. Other charms include a rechargeable lithium battery with a 12-hour life. The receiver is rugged metal (as is the transmitter) with raised bumpers to protect the controls, which link the receiver and transmitter. The receiver also includes a mode button to lock in the signal, a link button for linking with other transmitters, and a built-in tuner. There's also a 1/4" input jack, should you want to use the pedal as a tuner alone, and a battery charger is included. I'm hooked.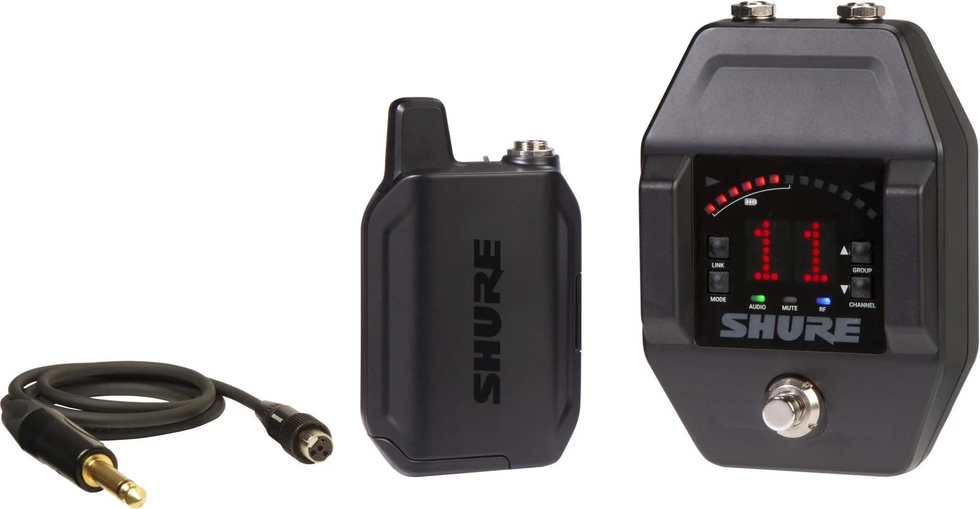 The new GLX-D+ Wireless Guitar Pedal System features the WA305 Premium Guitar Cable, the GLXD1+ Digital Bodypack, and the GLXD6+ Guitar Pedal. Go wireless without compromising your tone or complicating your rig.
Shure Microphones
From Your Site Articles
Related Articles Around the Web