Acoustic Soundboard: The Name Game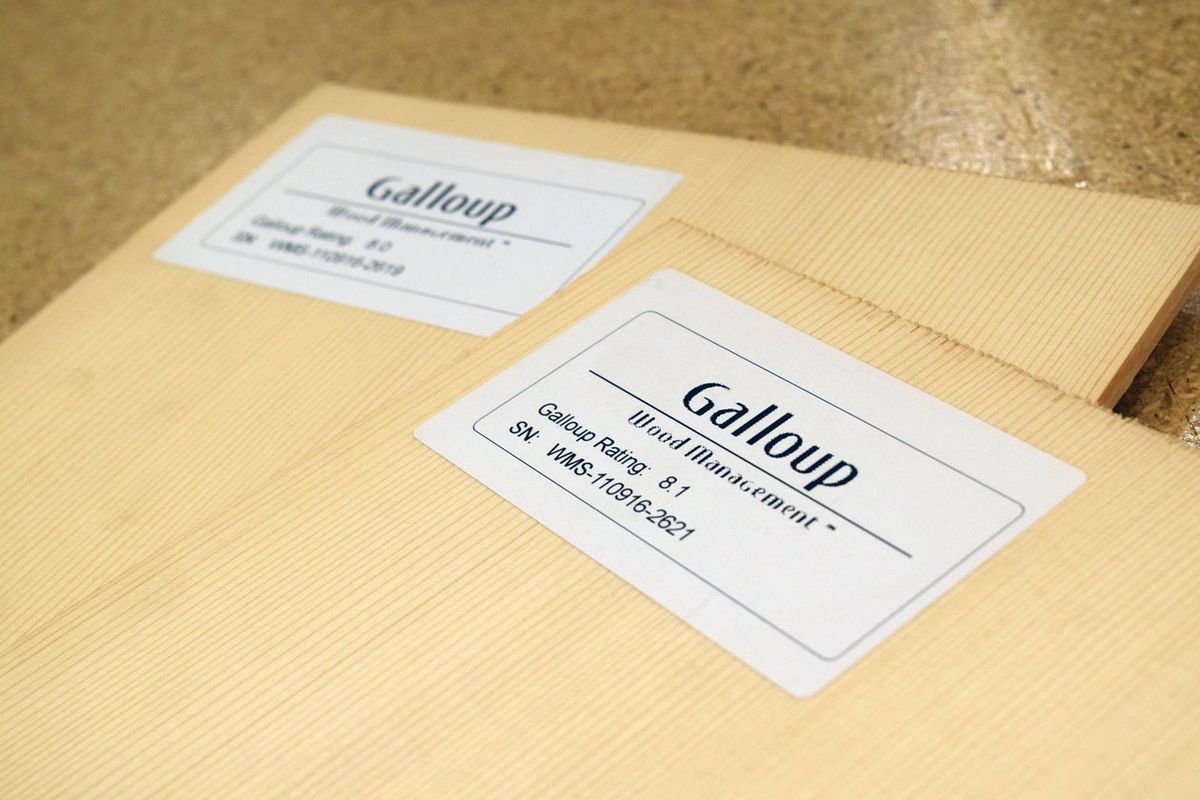 Which component has the greatest impact on an instrument's sound? Consider the soundboard first.
The soundboard is the heart of any acoustic instrument. It's the gatekeeper to tone and a guitar's overall lifespan. In the acoustic-guitar market, however, too much attention is given to peripheral components of the instrument, and the soundboard's significance is too often diminished to that of hype. Think about it: Something called "the soundboard" should be the first clue that it's the single-most important component in developing the overall coupled system that will become an acoustic musical instrument. Heck, it's even in the title of this long-running column.
As buyers wade through the available tonewood options, I feel they need to keep their eyes on the prize. The tone, response, and the overall life of an instrument are what a buyer should focus on. Other qualities certainly have their place, but at the end of the day, what the instrument does to inspire the player (along with the instrument's longevity) is key.
Typically, the soundboard will be made from some type of lightweight wood like spruce or cedar, but harder woods like mahogany or koa are, of course, used as well. The differentiating factor on all top woods is the strength-to-weight ratio (or specific strength) of the material, which affects the sound and feel of the guitar. Lesser-weight soundboards tend to favor response and clarity due to their efficiency in turning string energy into sound. That's why fingerstyle performers often prefer such soundboards, with their quick response. On the other end of the spectrum, players with a harder attack tend to choose heavier soundboards for their ability to be driven harder without running out of headroom or "breaking up." The trick is choosing the correct instrument for your playing style—which largely depends on these variables—so understanding these two basic ranges can be very helpful.
The majority of harvested Adirondack is just too heavy to make the cut to be considered musical-grade tonewood.
Consumers today are bombarded with advertising that puts the emphases on the name of the tonewood, or maybe even a catch phrase that somehow suggests it's a superior tonewood. The bottom line, however, is that the name or species of tonewood does not make a soundboard sound good, and definitely does not make it stable.
Let's take Adirondack red spruce (picea rubens), for example. It's widely accepted as one of the premier tonewoods for acoustic-guitar soundboards. It has an almost mystical reputation, since it was used on many of the iconic guitars from the '30s, which are considered to be some of the best-sounding guitars of all time. Still, the fact is that the majority of harvested Adirondack is just too heavy to make the cut to be considered musical-grade tonewood. Unfortunately, some of these non-musical-grade examples end up making their way into the soundboard marketplace, which brings me back to my original point. The Adirondack red spruce name alone will not make a heavy piece of wood light correct for making a good-sounding guitar.
Another point to consider is that the strength-to-weight ratios of many species cross paths, making them respond identically. Sitka spruce (picea sitchensis), for example, can fall within a wide range. I find and test sets that will perform identically in comparison to high-grade Adirondack spruce. I also see and test other sets that are light enough to be comparable to imported European tonewoods. So, different regions do yield soundboards whose strength-to-weight ratios tend to be similar as a group, but this does not mean that all within these groups are musical grade.

Tonewoods coming from any one source—like this shipment of German spruce—will all have the same basic characteristics, but the weight and strength can still vary.
Over the years, the luthiers I have considered to be well ahead of the pack for tone, response, and build quality all seemed to have an in-depth knowledge of their tonewoods. In turn, we've made it our mission here to know our materials—without question—to best serve our customers. This mission even took us to the extent of creating our own tonewood-rating system.
Any way you slice it, it's you who's going to live with an instrument, so I'm recommending you look past the name game and the hype. If it's an off-the-wall instrument, listen closely to how the guitar is performing before you make your decision. And if a custom build is in your future, make sure you listen to what your luthier is recommending. Only they know what best fits within their building style to obtain the best possible results for you.
The bad news here is that multiple instruments may be needed for different playing styles and applications. A solo acoustic-fingerstyle performance verses an ensemble setting where a guitarist is competing with banjos, mandolins, and upright basses is a good example. This is, of course, great news for those of us who make guitars, and we are more than happy to help you round out your arsenal.
---