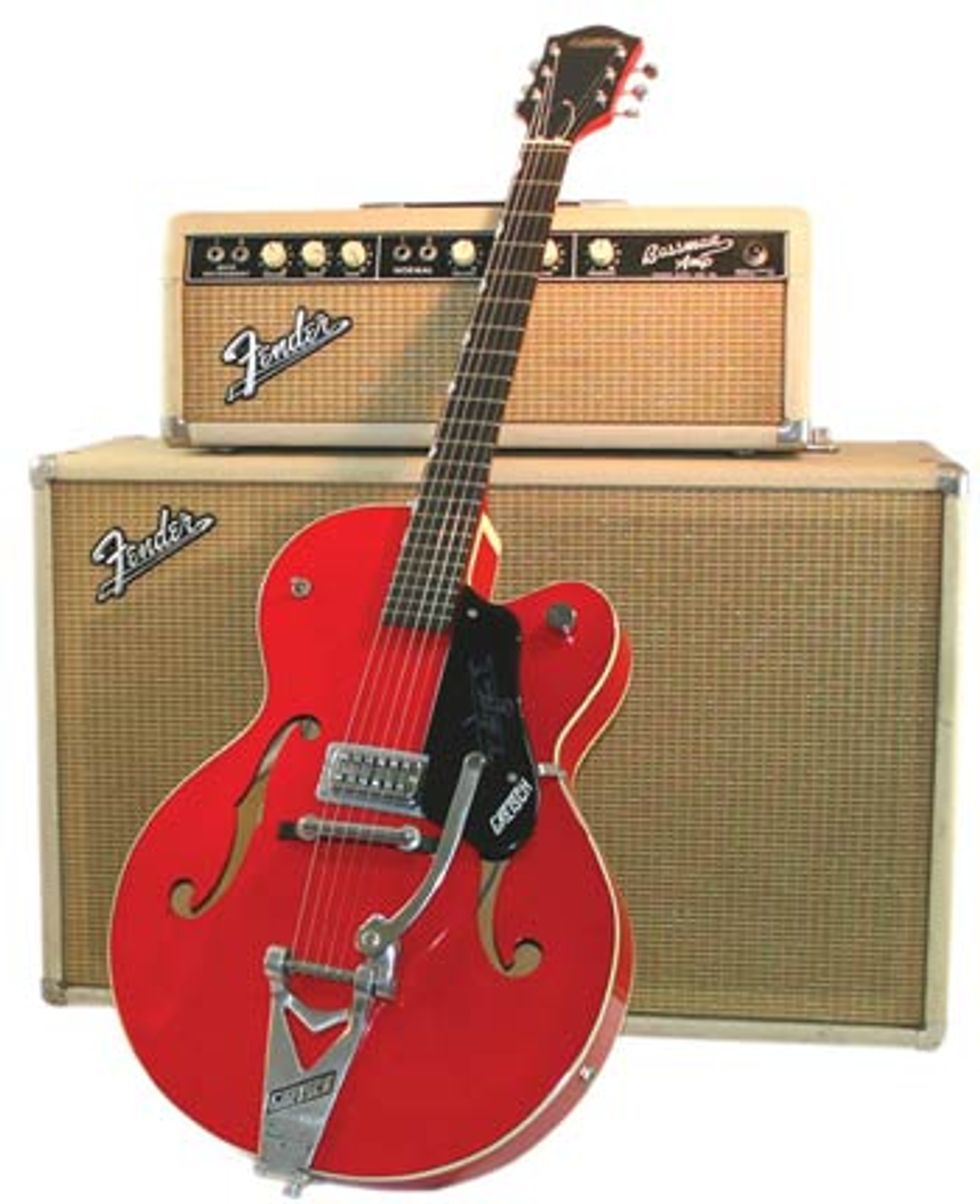 In 1958, the Fred Gretsch Company decided to expand the successful Chet Atkins signature guitar line introduced in 1954, which already included the Chet Atkins Hollowbody 6120 and the Chet Atkins Solidbody 6121. The new models were the high-end Country Gentleman and the low-end Tennessean.
The Chet Atkins Tennessean was a stripped down version of the 6120. It shared the same body dimensions, but had only one bridge pickup and no binding on the fingerboard or headstock. The Tennessean also had a unique red stain finish instead of the orange of the 6120. The pickguard with Chet's signature in a signpost was black instead of the gold color seen on the 6120.
The features on this example are common to other Tennesseans produced in late '59 and early '60, including the zero fret, "Patent Applied For" FilterTron pickup, "V" cutout Gretsch Bigsby vibrato and a body depth of about 2 1/2". Except for a gradually thinning body, these appointments remained until 1962, when Gretsch's entire line was revamped.
More information on Gretsch guitars can be found in these books:
The Guitars of the Fred Gretsch Company
by Jay Scott; The Gretsch Book by Tony Bacon and Paul Day; and
50 Years of Gretsch Electrics
by Tony Bacon.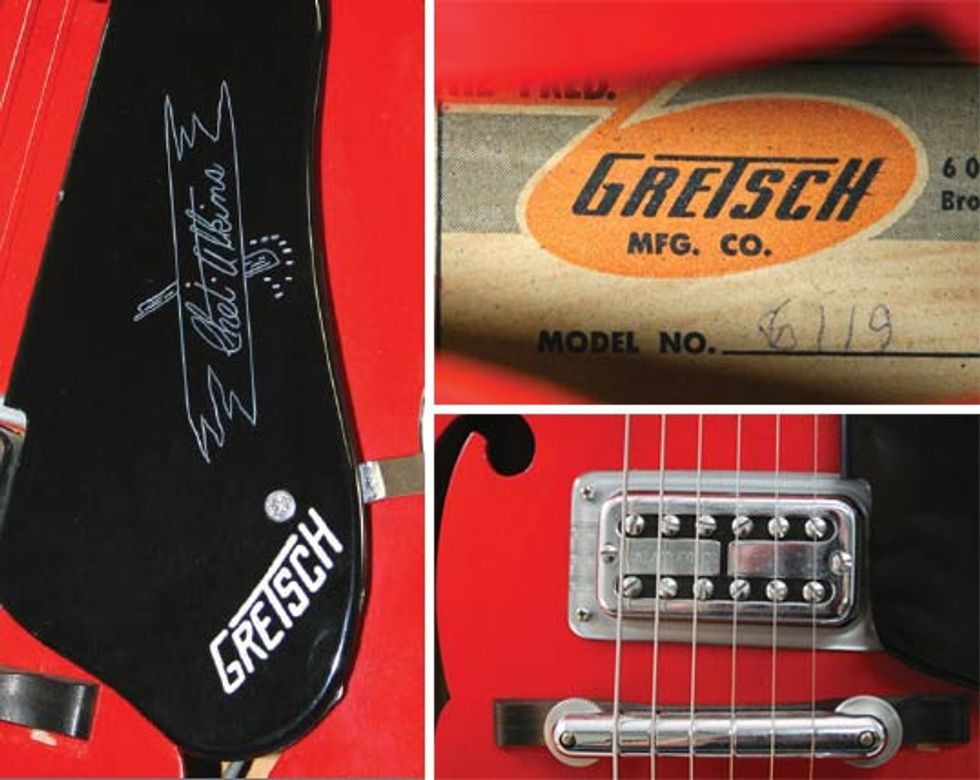 Dave''s Guitar Shop
Daves Roger's Collection Is tended to by Laun Braithwaite & Tim Mullally
All photos credit Tim Mullally
Dave's Collection is on display at:
Dave''s Guitar Shop
1227 Third Street South
La Crosse, WI 54601
608-785-7704
davesguitar.com