Players Who Put Tremolo on the Map
Since the vibrato bridge's invention nearly 80 years ago, creative guitarists have used it to change the vernacular of the electric guitar. Here we take a look at some of those tremolo-bar pioneers and the sounds they created.
Bigsby Bouncers
To this day, the Bigsby is one of the most popular tremolo systems on the market. It's a factory option on guitars by Gretsch, Gibson, PRS, and others. Compared to more modern tremolos, the Bigbsy has a relatively limited range of pitch manipulation. However, those who swear by it do so because fulcrum- and cam-based designs with greater range simply can't match the subtle charm, vintage vibe, and unique timbres that the Bigsby imparts. The image of a Bigsby-equipped hollowbody guitar through a reverb-drenched amp has withstood the test of time.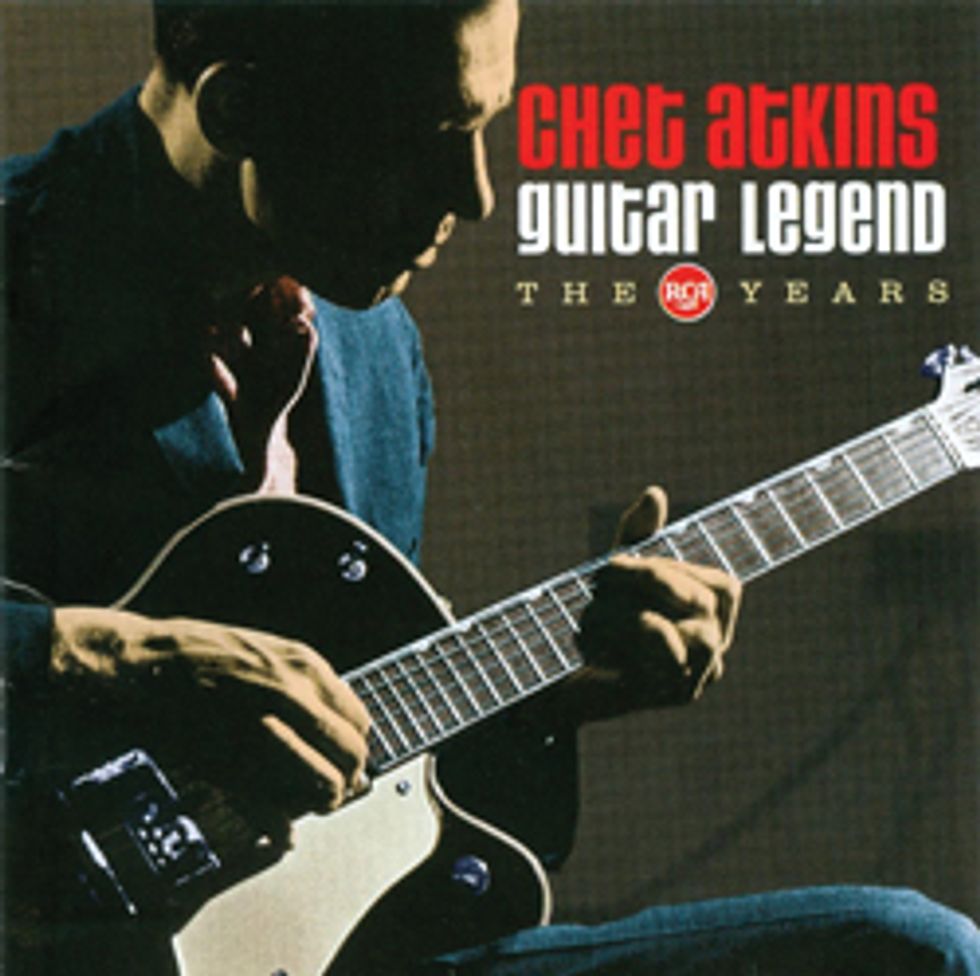 The Bigsby is often the trem of choice for rockabilly, country, surf, and indie rock players. Artists like Brian Setzer, Chet Atkins, and Duane Eddy have all made great use of it. Check out the warbles on Setzer's "Stray Cat Strut" or his rendition of "Sleepwalk," the gently rocking chord punctuations on Atkins' "Mr. Sandman," and the open-string Bigsby twang on Eddy's "Movin' n' Groovin'."
But when push comes to shove, the Bigsby can scream. Neil Young, "The Godfather of Grunge," has never been one to treat the Bisgbsy with kid gloves—he mauls his Bigsby-equipped Les Paul like a metal maniac on tunes like "Cowgirl in the Sand"— and pretty much every other song at his live shows.
Fender Forefathers
The Strat's Synchronized Tremolo system is almost as important to music history as the guitar itself. It paved the way for groundbreaking moments too numerous to count.
Perhaps the most memorable moment in Strat trem history was Jimi Hendrix's jaw-dropping 1969 performance of the "Star Spangled Banner" at Woodstock. Jimi shook both guitarists and music fans to the core with his erotic, violent whammy bar attack, conjuring howling, swirling feedback and trills that dive-bombed into oblivion.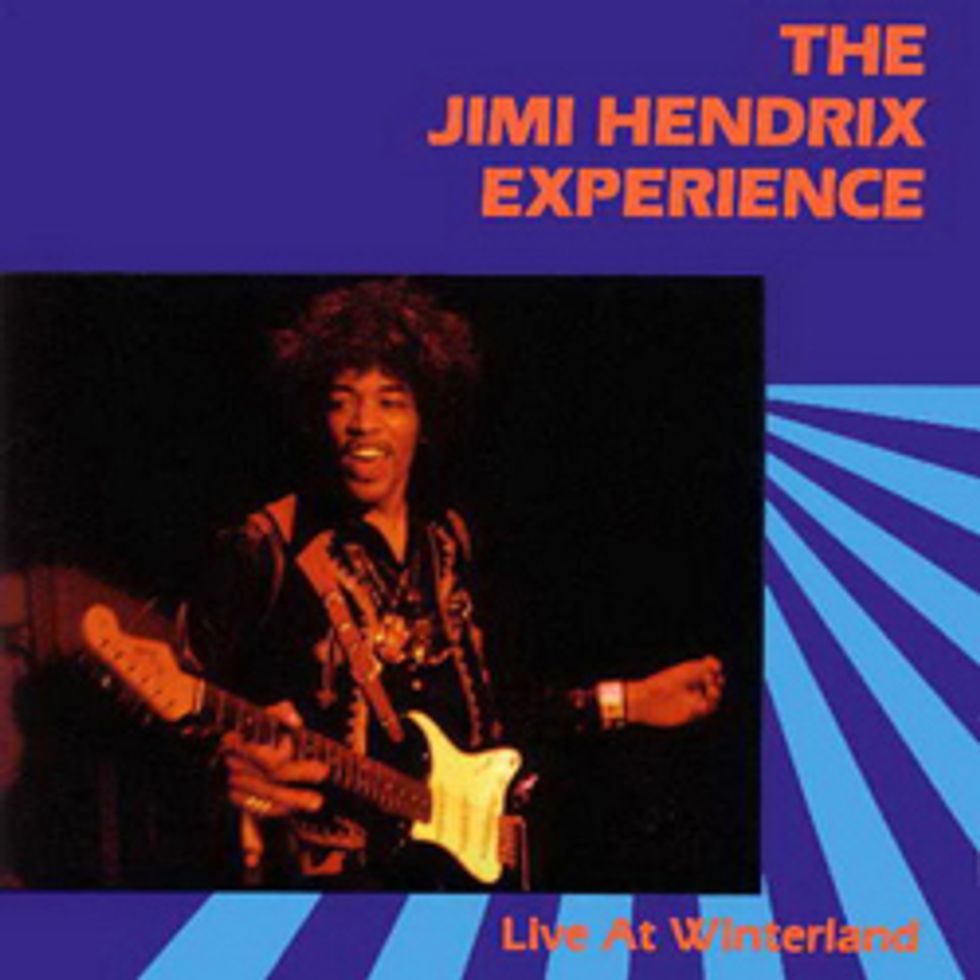 But it wasn't Hendrix alone who immortalized Strat trem. From delicate, faux-slide sounds to soulful melodic caresses, Jeff Beck's tremolo technique practically transforms the guitar into a new instrument. The former Yardbird sets up his Strat trems so they float, often gripping the bar with the tips of all his picking-hand fingers while plucking stings with his thumb and performing volume swells with his pinky. Listen to his tremolo bar work on songs like "Goodbye Pork Pie Hat" and "Where Were You."
And let's not forget the impact of Fender Jazzmaster and Jaguar tremolos on the '60s surf sound. The Surfaris' Jim Fuller and Bob Berryhill used Jazzmaster trem to fuel their megahit "Wipe Out", while the Surftones' Dave Meyers warbled his Jaguar's tremolo to great effect on "Church Key." More recently, Nels Cline used Jazzmaster trem to great effect on Wilco's "Impossible Germany," as did Kevin Shields on My Bloody Valentine's "Come in Alone."
Gibson Vibrola Fans
The "sideways" and Maestro Vibrolas developed by Gibson in the early '60s weren't terribly popular due to their limited practicality. However, Jimi Hendrix used a Maestro Vibrola-equipped Gibson Flying V for "Red House," and today players such as Mike Campbell (Tom Petty and the Heartbreakers) and Wilco's Jeff Tweedy still have great affinity for them. Campbell is often seen with a Maestro-outfitted Gibson Firebird, and Wilco's Jeff Tweedy often wails the Maestro on his SG Standard on live renditions of "At Least That's What You Said."
Mosrite Surfers
When Semie Moseley loaned a guitar to Ventures guitarist Nokie Edwards for a recording, both the band and Moseley's Mosrite guitars skyrocketed to fame. When the band used the instruments live to play hits like "Walk Don't Run," with its tremolo shimmies on the held C note at the end of the iconic riff and the chords that follow it, it cemented the Mosrite tremolo's place in whammy bar history.
Floyd Abusers/Gods
Using a standard Fender trem, Eddie Van Halen eviscerated rock guitar fans with his paradigm-shifting 1978 instrumental, "Eruption." But his extreme pummeling of the bar soon led him to embrace double-locking tremolos for better tuning stability. By the second Van Halen album, he'd adopted the Floyd Rose and ushered in a new era of bizarre bar antics that, along with tapping and screaming harmonics, set the standard for guitar mastery in the '80s. There are too many examples to cite, but the Floyd Rose-driven insanity in his solo for Michael Jackson's "Beat It" is perhaps most indicative of his impact.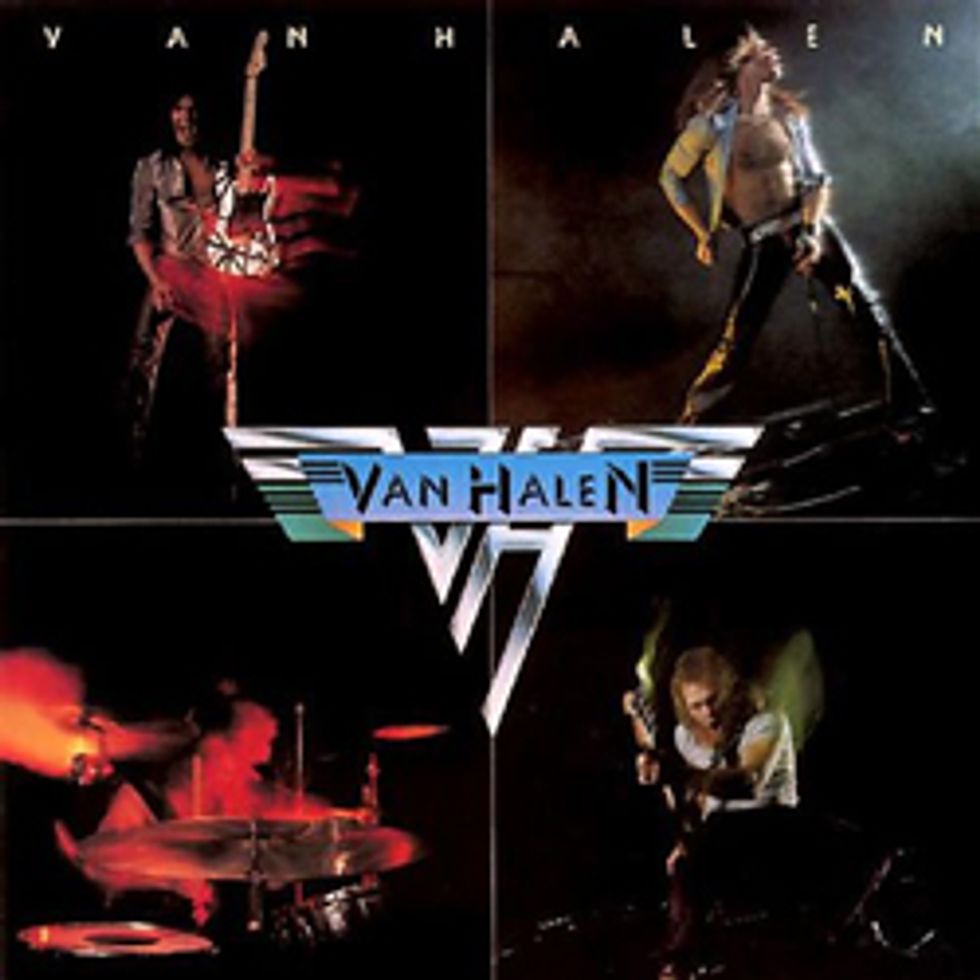 As the shred era caught fire, the guitarist David Lee Roth recruited after exiting Van Halen also carved a career out of whammified sounds. Dissatisfied with the upward range on his Floyds, Steve Vai used a hammer and screwdriver to chisel the area behind the bridge of his Charvel "Green Meanie" so he could pull the bar up further. He took advantage of this newfound range to achieve stratosphere-scraping squeals on songs like the odd-meter-laced "The Attituide Song." After joining Roth's solo band, Vai used the bar in combination with a wah pedal to create a wild vocal effect on their first single, "Yankee Rose." For many players, it expanded the horizons of whammy use.
Interstellar Travelers of the TransTrem
Ned Steinberger's TransTrem also offered a goldmine of riches for outside–the–box artists like Allan Holdsworth, who used the transposing vibrato to augment his already befuddling harmonic tapestries for an effect similar to what synth players get with a pitch wheel. To this day Holdsworth uses TT2 and TT3 TransTrems cannibalized from older Steinbergers on axes built by Canton Custom Guitars.
Because of its complexity, some dismissed the TransTrem as a niche piece of gear for esoteric styles. But Eddie Van Halen shattered such notions by employing the TransTrem in a straight-up hard rock setting. Van Halen used a pin-striped, TransTrem-equipped Steinberger GL on songs like "Get Up" and "Summer Nights" from 5150, the first Van Halen album with Sammy Hagar as lead vocalist.