A player connects to a guitar for many reasons: feel, tone, or even sentimental value can play a part in musical mojo. From his days as a young gun with Ozzy Osbourne to his longtime role as the head of the Black Label Society, Zakk Wylde and his Les Pauls seem to be a match made in metal heaven. In his own words, Zakk introduces us to his five favorite Les Pauls and explains why they mean so much to him.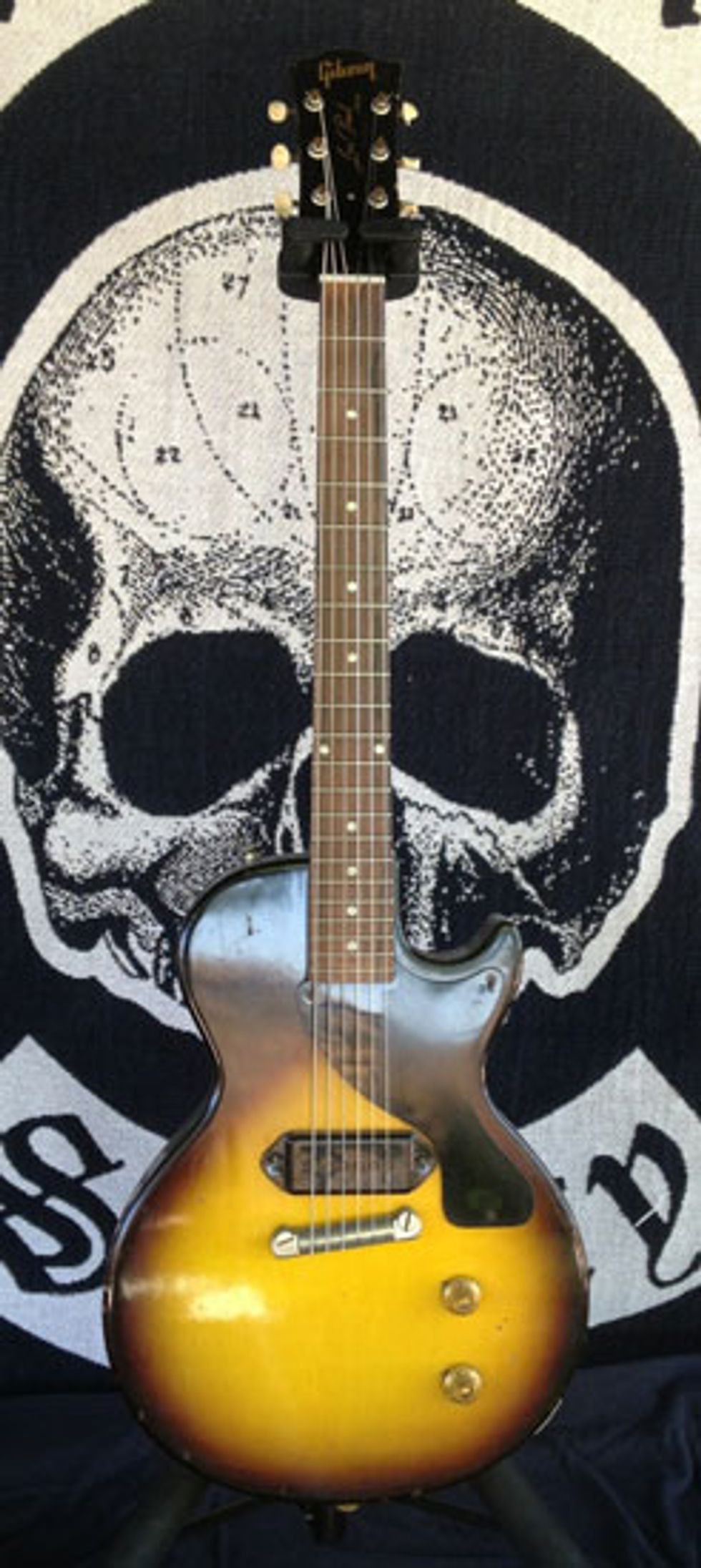 1957 Les Paul Jr.
Ozzy got this guitar for me as a birthday present during No Rest for the Wicked, so it was probably my 20th birthday. He was like, "When Sabbath opened up for Mountain on our first trip to America, Leslie West was playing one of these things and it was the most insane guitar tone I'd ever heard." I still use it for all the clean stuff I've ever done. Usually, it's that guitar either through a Roland Jazz Chorus or through a Marshall—like a Bluesbreaker—at a low volume. Between that P-90 and the dried-out wood, those old guitars just sound good. It's not a wall hanger, I actually use the thing, but it doesn't leave the house.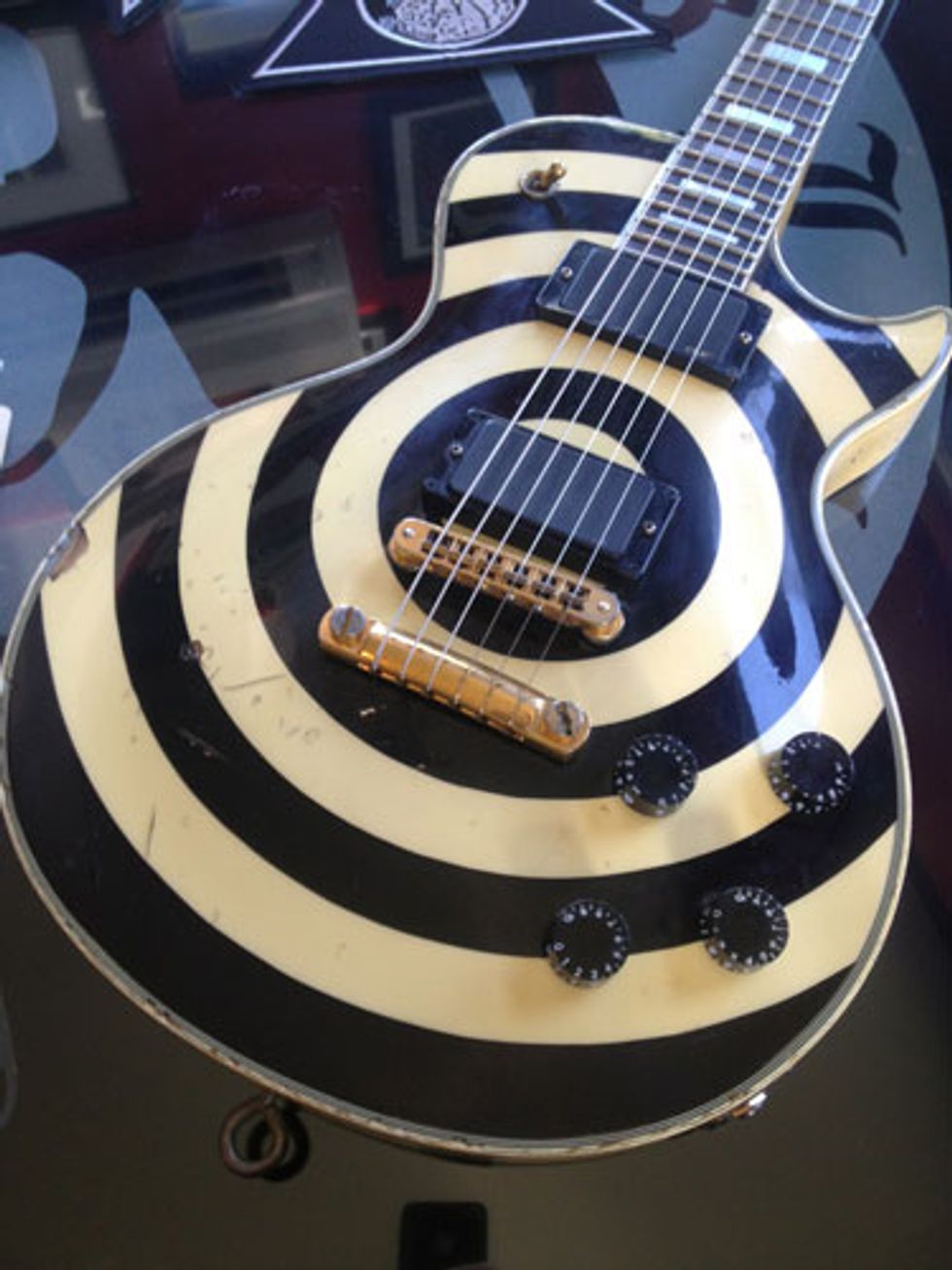 1981 Gibson Les Paul Custom "The Grail"
I wrote "Miracle Man" on that, my first Ozzy song. Now we are celebrating the 25th anniversary of that record [No Rest for the Wicked] and all the memories connected to that thing and all the albums I recorded on that make it pretty special. Actually, I just used it yesterday to track some solos for the new album. It's just an amazing guitar. I got her when I first got the gig with Ozzy. Scott Quinn, a buddy of mine who ran Garden State Music at the time, was a huge John McLaughlin fan and he said, "Zakk, I'll trade you this guitar if you could talk to Gibson and get me a black double-neck." I got him the black double-neck and I got The Grail. It was all yellowed and loaded with EMGs when I got it.
I don't think it even had the paint job yet when we were recording. When we were getting ready to do some photo shoots, I was like, "Dude, I can't have a clean Les Paul. It's Randy's [Rhoads] signature thing." I asked for the Hitchcock vertigo design but it came back with the bull's-eye on it. I had to do the photo shoot the next day so I was like, "F*** it."