Dweezil Zappa
On the road playing his late father's tunes on the Zappa Plays Zappa tour, Dweezil uses a pedalboard outfitted with a Bogner Ecstasy Blue, JAM Pedals Fuzz Phrase, SolidGoldFX Formula 76, TC Electronic PolyTune Mini, SolidGoldFX Electroman, and JAM Big Chill and Red Muck stomps. Along the front of Dweezil's board is a Fractal Audio MFC-101 MIDI foot controller for the Axe-Fx II rack unit that he uses for amp sounds (he runs the pedals into its instrument input rather than its effects loop). One of the four expression pedals on his board is for volume control, while the other three are used for real-time control of various Axe-Fx II parameters, including occasional post-distortion-pedal wah. On the far right side of Zappa's board is a custom JAM wah, as well as an expression pedal used to alter the Big Chill's tremolo rate.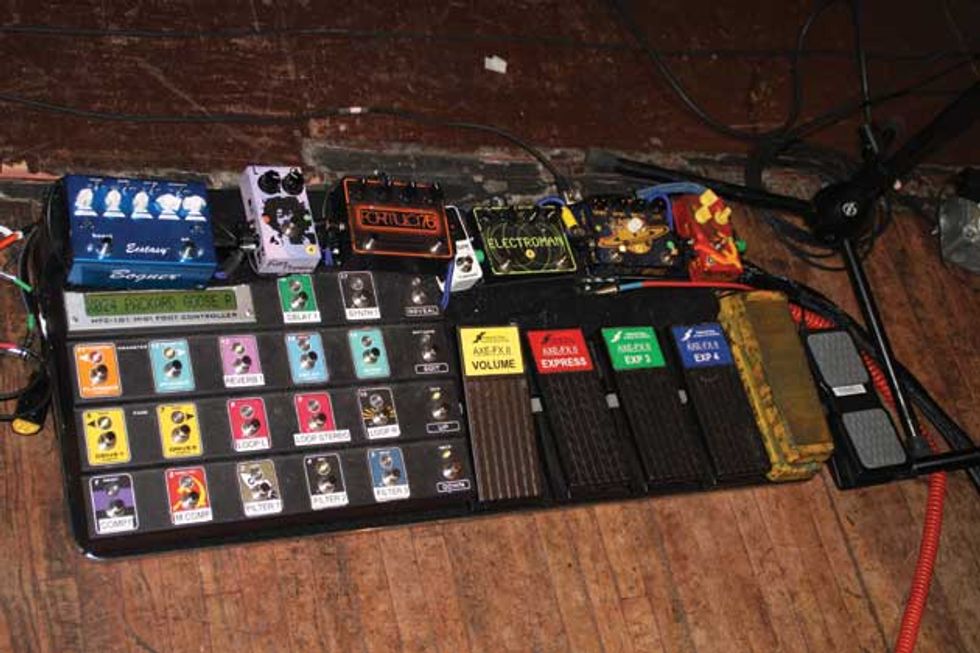 Watch the Rig Rundown:
J Mascis
Dinosaur Jr.'s frontman uses a pedalboard with a Bob Bradshaw-built Custom Audio Electronics switcher that gives him a multitude of effect combinations. Among the notable boxes on the board are Mascis' first Electro-Harmonix "ram's head" Big Muff (top right), a dual-function pedal built by Built to Spill's Doug Martsch that features a ToneBender Mk I clone on one side and a Rangemaster-style circuit on the other (bottom right corner), an MC-FX clone of a Univox Super-Fuzz, a CAE Twin Tremolo (upper left), a Z.Vex Double Rock (two Box of Rocks pedals in one, bottom left), and an Electro-Harmonix POG2 that he uses to mimic Mellotron and organ sounds from I Bet on Sky.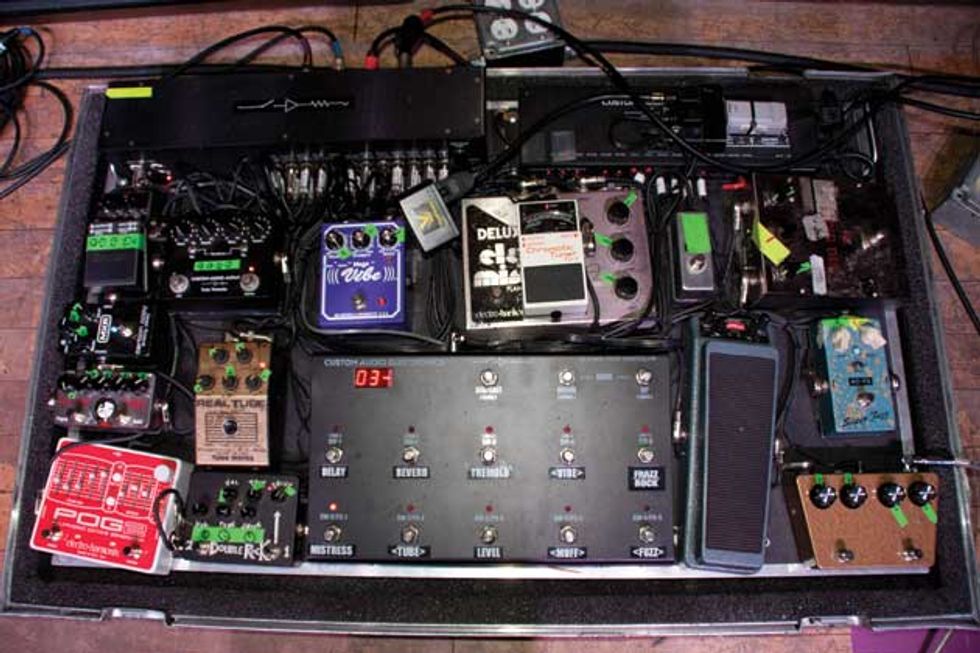 Watch the Rig Rundown:
Keller Williams
The heart of this famous looper's pedalboard is a Boss RC-300 Loop Station—everything else on the board feeds into it. Williams is a huge Jerry Garcia fan, so his favorite effect is the Mu-Tron III. His other main effects include a Line 6 DL4 Delay Modeler, an Ibanez TS9 Tube Screamer, a Boss RV-5 Digital Reverb, Boss RT-20 Rotary Ensemble, and a TC Electronic Hall of Fame Reverb. Williams runs all his effects direct to a P.A., and he controls the wet/dry mix with an Ernie Ball VP Jr. volume pedal.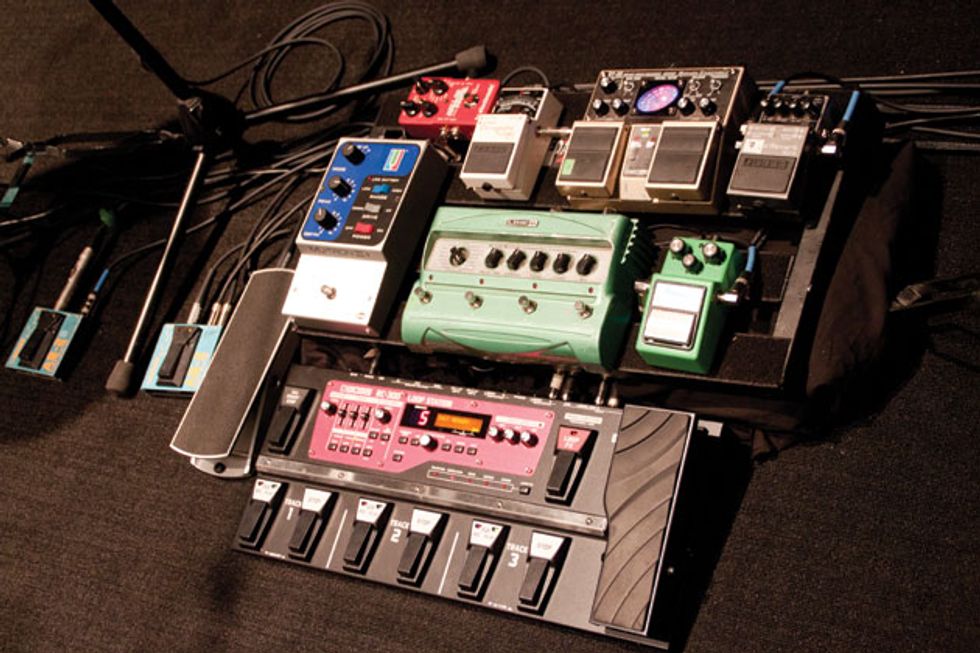 Watch the Rig Rundown: