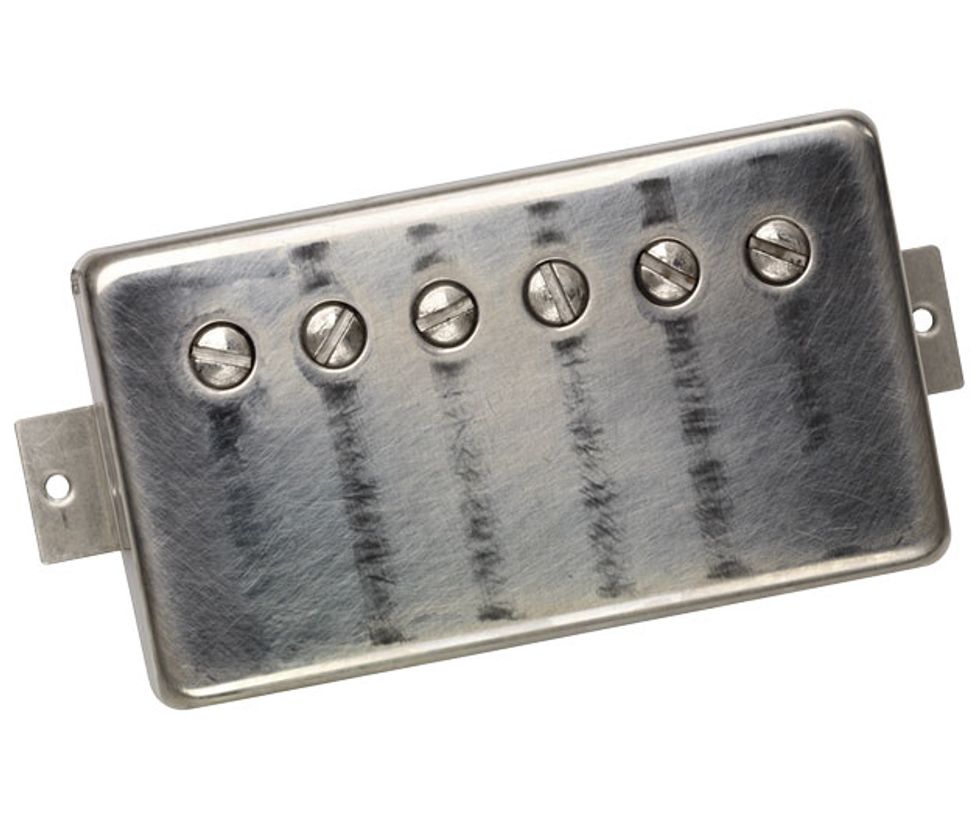 Staten Island, NY (September 18, 2014) -- DiMarzio, Inc. announces the release of the PAF Master neck (DP260) and bridge (DP261) hum-canceling pickups for electric guitars.
One variation that's highly sought after by vintage PAF players is a pickup that is quiet, bright, and very dynamic. The PAF Master neck model is truly special. It has a great balance of full richness with a throaty tone, but it's not too fat and notes still come through nice and clear, with beautiful, smooth and creamy highs. We gave it just the right amount of windings to allow the pickup to sing, sustain and still be articulate.
The PAF Master neck model uses several of our patented ideas to create a pickup that pays tribute to the original sound rather than trying to clone it. Instead of "accidentally" unbalancing the coils, we've tuned them to different frequencies to get the same effect without compromising hum-cancellation.
The PAF Master bridge model is also quiet, bright, and very dynamic with real rock and roll character. It reacts to playing and sounds good when playing more than one note at the same time. Picked hard, it has a beautiful, snarly, thick, rockin' tone. We chose Alnico 4 for the PAF Master bridge model because of its high iron content and energy coefficient. AL4 lends more body and attack to the sound than you might expect from a pickup with relatively low output voltage and DC resistance specs. The PAF Master bridge model is not a loud pickup, but it feels hot because of its fast and aggressive response to pick attack.
DiMarzio's PAF Master neck and bridge pickups are made in the U.S.A., and may now be ordered for immediate delivery. Suggested List Price is $104.99 each.
Watch the company's video demo:

For more information:
DiMarzio