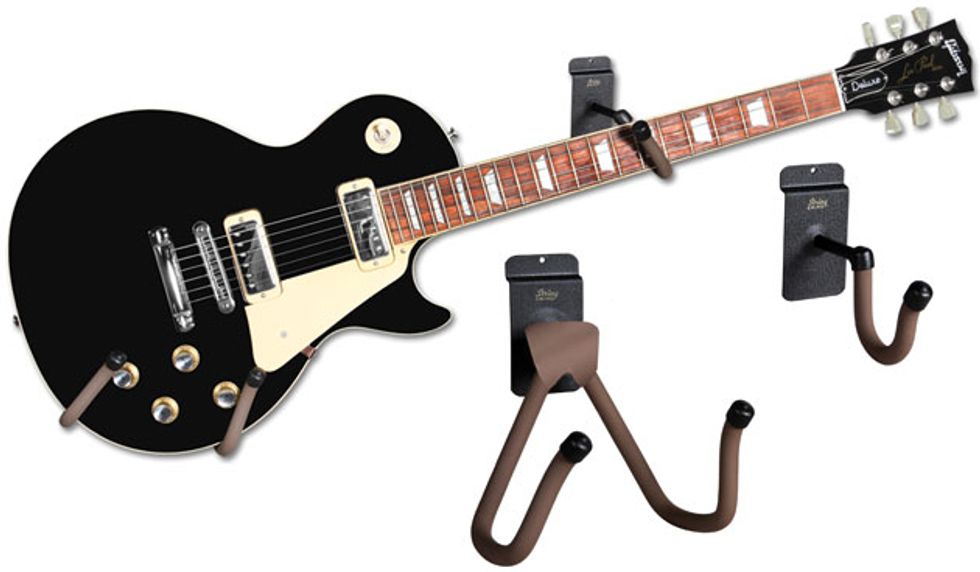 STRING SWING
CC15 Horizontal Holder
This 2-piece wall hanger displays your instrument horizontally, and because of its dual-piece design, it allows for many display positions. The hardware can also be swapped to accommodate lefty guitars.
Street: $28.99
stringswing.com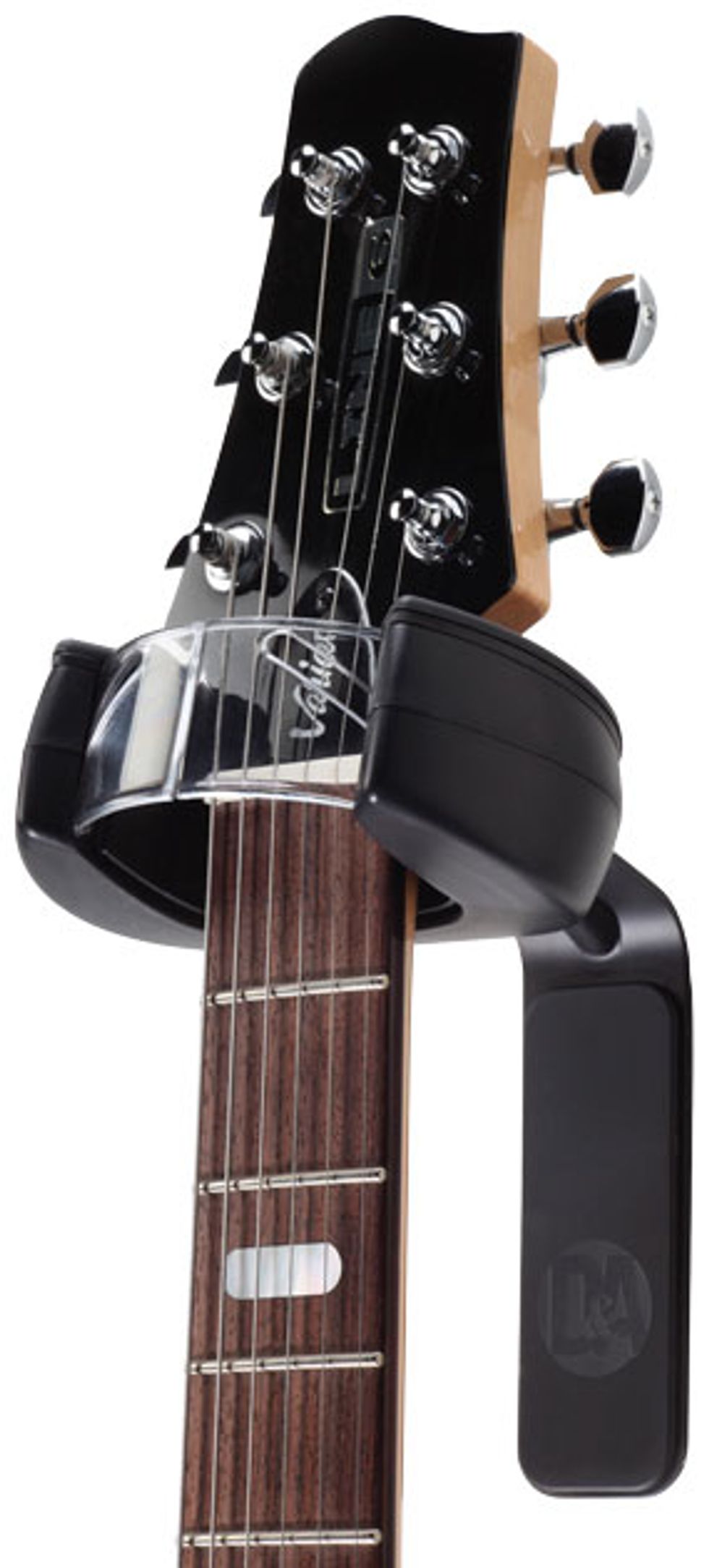 D&A ROCK SOLID STANDS AND HANGERS
Headlock
This self-closing guitar wall hanger fits most guitars and basses, and features see-through gates that permit removal and return in one second with one hand. With its clean and elegant design, the hanger softly and securely cradles instruments away from the wall and off the floor.
Street: $31.99
heydna.com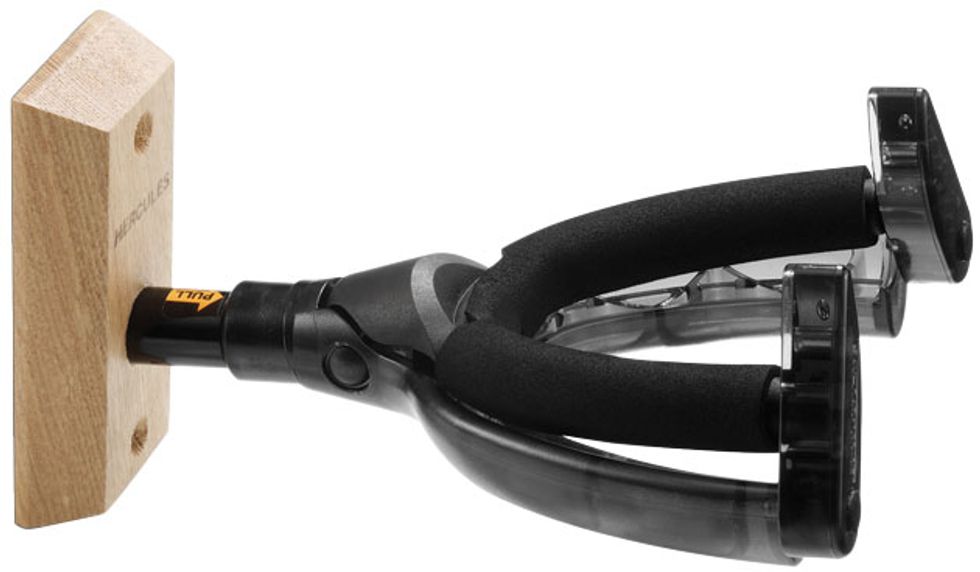 HERCULES STANDS
GSP29WB Universal Hanger
Featuring a wood base, this universal instrument hanger has an "auto-swivel" yoke that's covered in specially formulated foam. The hanger's auto grip system (AGS) rotates automatically to accommodate different shaped guitars and basses.
Street: $27.99
herculesstands.com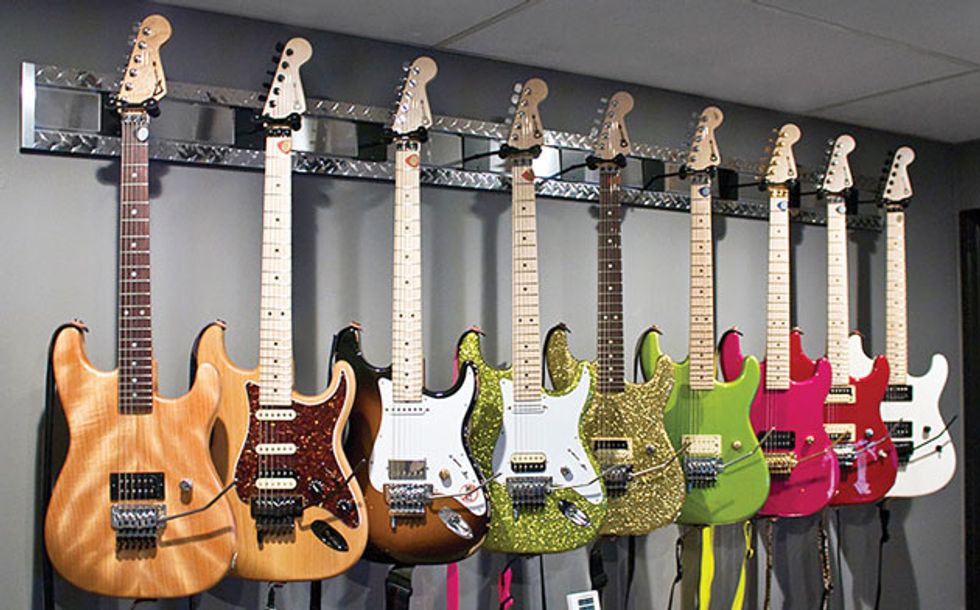 DIAMONDLIFE
Guitar Hanger MX
This heavy-duty wall-mounted system holds multiple guitars to keep all your axes within easy reach. Boasting a high-performance powder-coat finish, the sleek hangers are easily removable and repositionable, and the heads rotate 180 degrees for hanging guitars straight or at an angle.
Street: $176 (as shown)
diamondlifegear.com