As we approach NAMM and CES season, there's no shortage of new recording tools vying for our attention. Here are some of the latest whose promised features slapped us out of our holiday stupor. We haven't tested them all yet, but we've read enough to make us want to!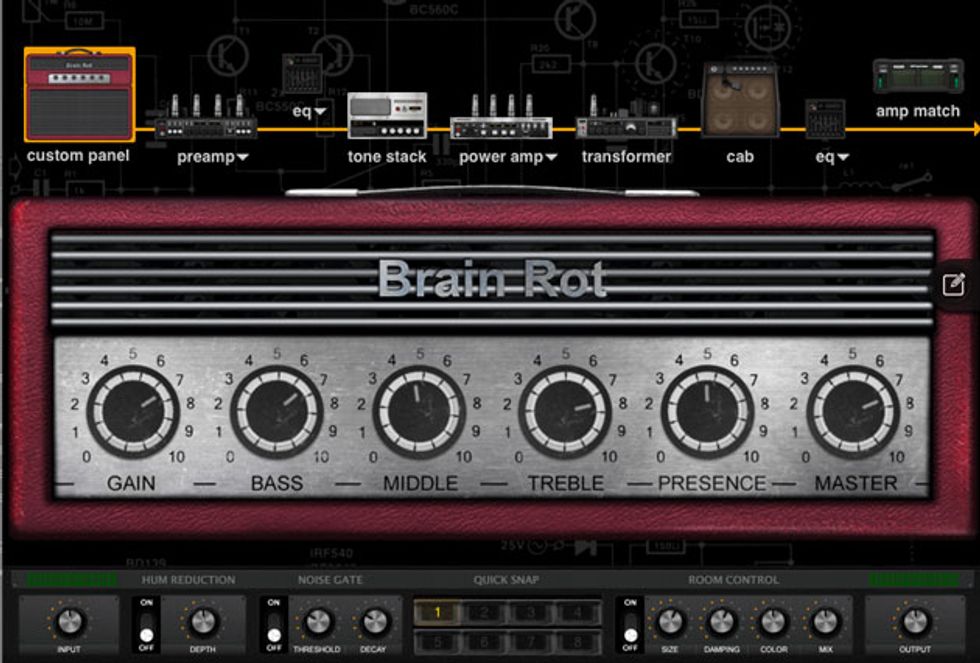 Positive Grid BIAS Professional
Positive Gridrecently made a mobile-recording splash with BIAS iOS, an inexpensive amp-modeling app that wrings excellent tones from iPads and iPhones. Now they've introduced a desktop version: an AU/VST/AAX/RTAS plug-in that works with most current Mac and PC DAWs. BIAS offers extreme customization via a chain of virtual components, letting you specify everything from modeled tone stack and rectifier tube through cab choice, simulated mic placement, and the onscreen appearance of your faux-amp. You can share your creations and download ones from other users via the integrated "ToneCloud" browser. One killer feature is the new amp-matching function: Record a snippet on an amp you'd like to profile, approximate it as closely as possible with BIAS's standard controls, and then apply matching—which molds your EQ spectrum to mimic the target tone. The BIAS plug-in is attractive, powerful, and just plain fun—and like most amp modelers, it's a great sound-design tool for non-electric guitar tracks. (BIAS also offers the $99 BIAS Desktop, which omits amp matching, ToneCloud, and some expansion packs included with the pro version.)
$199 direct
positivegrid.com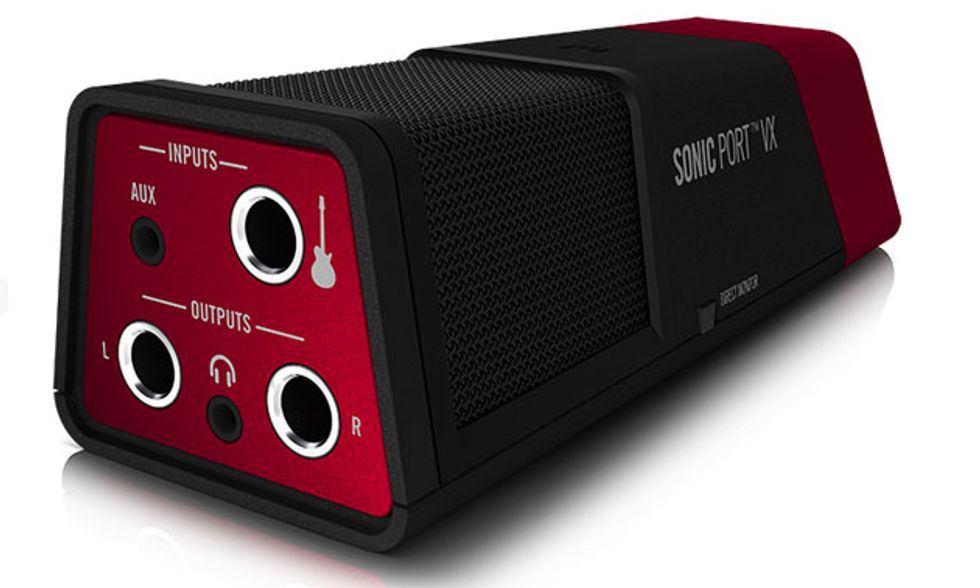 Line 6 Sonic Port VX
Guitarists on the go love the convenience and low cost of today's mobile audio interfaces, but we're less enamored with their often flimsy construction, or cumbersome breakout cables that make recording a clumsy ordeal. Line 6's latest interface addresses both concerns. Its plastic trapezoidal enclosure feels solid and is noticeably lacking in protruding knobs with pot shafts that tend to snap under the rigors of the road. It has both USB and Lightning jacks to connect to your laptop or iOS device. There are instrument- and line-level inputs for recording electric guitars and basses, as well as keyboards, drum machines, and the like. The unit includes
two
built-in condenser microphone systems (a stereo pair plus a front-facing mono capsule) for tracking acoustic guitar, vocals, or band rehearsal without schlepping additional mics and cables. The s outputs can feed PAs, amps, powered monitors, and analog recording inputs. Thoughtful extras include a tabletop stand/mic-stand adapter, a 1/4" camera-tripod thread, the ability to power both Sonic Port and your iOS device from a single power supply, and a bundled copy of Line 6's Mobile POD app, an amp/effect modeler for iOS. Sure, there are many I/O options in this price range, but few can match Sonic Port VX's ingenious design and savvy, guitar-centric features.
$199 street
line6.com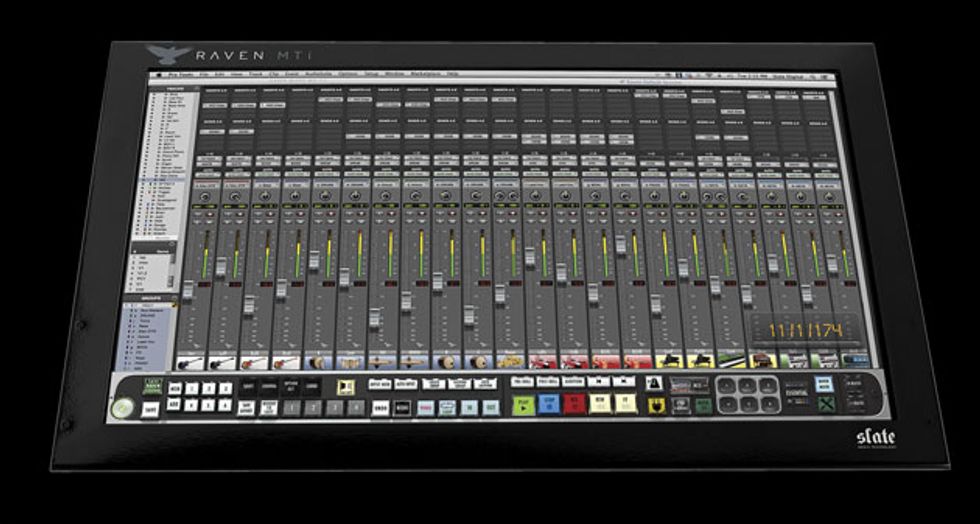 Slate Media Technology Raven MTi
Tablet-based recording is still defining itself, and desktop systems will probably remain the pro standard for years to come. Yet even recordists with access to top-tier studio systems envy one iOS tablet feature: a multi-touch interface that lets you control several parameters simultaneously. For many engineers, adjusting one control at a time with a mouse or trackpad doesn't cut it, hence the popularity of control surfaces modeled after analog mixing desks. But these can cost $10 grand or more. Enter Raven MTi, a 27" touchscreen interface that lets you adjust up to six controls simultaneously. Yeah, sliding fingers across a screen feels nothing like piloting physical faders and knobs, but the system seems to match the functionality and workflow of a physical console at a price that many serious project-studio owners can afford. You can even adjust plug-ins by touch as if they were outboard gear. The system is highly customizable via many layout, shortcut, and hot-key options. Raven MTi currently supports only Mac-based Pro Tools and Logic systems, though Slate says support for PCs and other DAWs (including Cubase/Nuendo and Live) is coming soon.
$1,999 street
slateproaudio.com