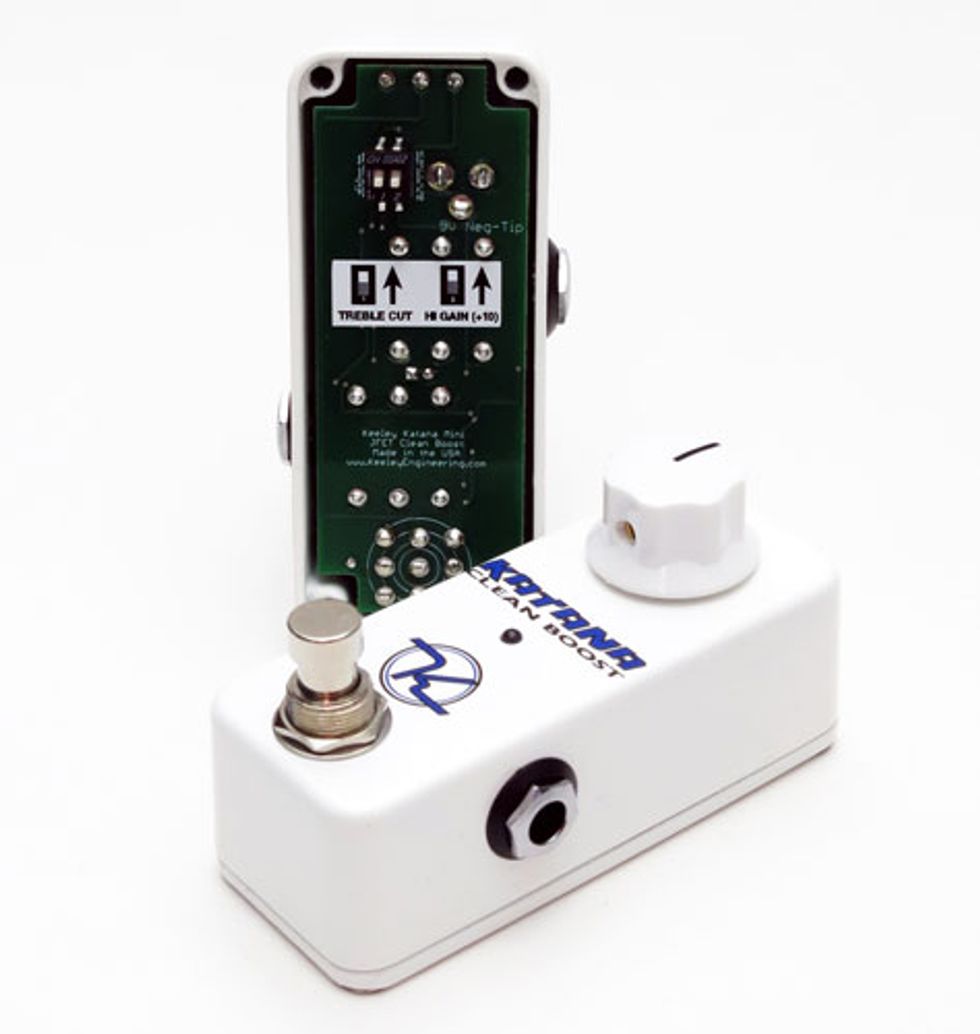 Edmond, OK (February 27, 2015) -- Keeley Electronics began shipping its' new Katana Clean Boost Mini this week. This hand built miniature version of their popular Katana Clean Boost pedal delivers all of the functionality of its' larger sibling, in a much smaller package.
With a very simple, single knob design, small footprint, and a total maximum output of +35db the Katana Boost Mini is a very small but powerful tone shaping tool. 2 internal dip switches give the mini even more flexibility than the original. The mode switch toggles between a +22db colorless clean boost and a +35db overdrive creating boost. The other switch turns on a treble shelving filter for added warmth.
Like all of Keeley Electronics' designs, the Katana Boost Mini is hand-built in the USA using the finest components and construction techniques. It is housed in a beautifully powder-coated and rugged enclosure, includes true bypass switching, and features a 2-year limited lifetime warranty with world-class Keeley customer support.
The Keeley Katana Boost Mini is on sale now for $119.
For more information:
Keeley Electronics