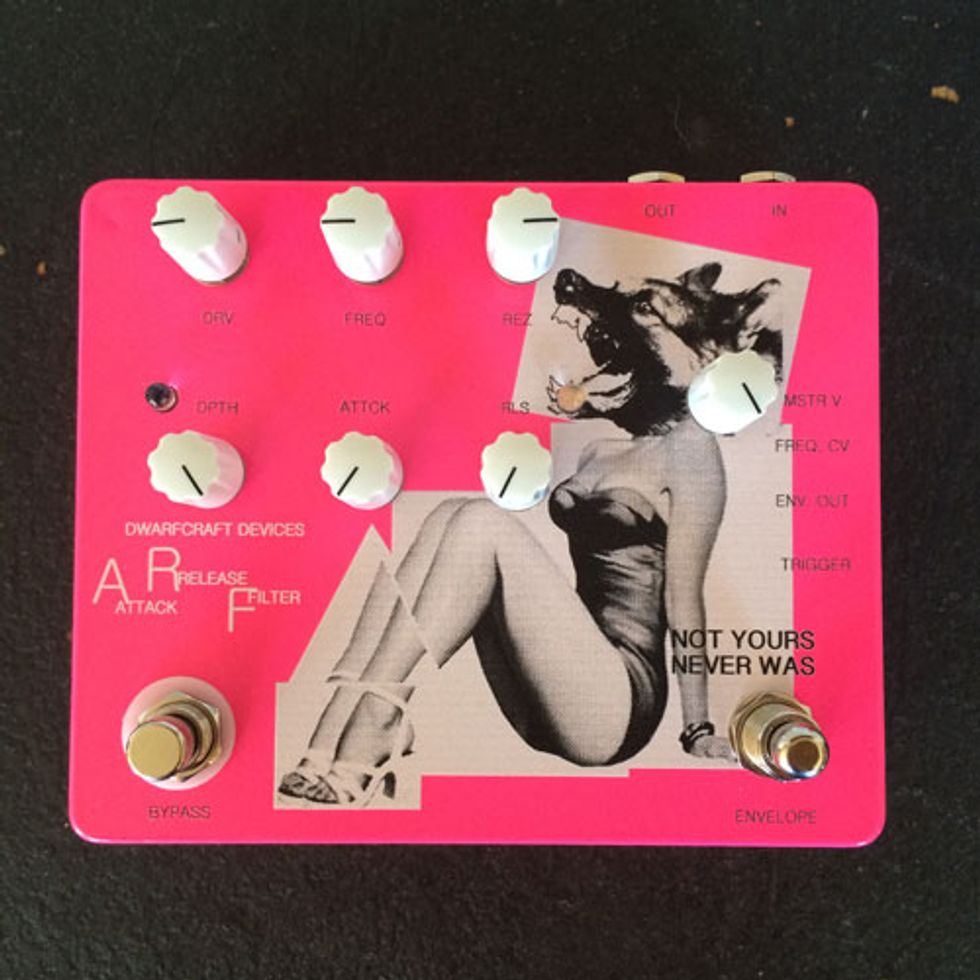 Eau Claire, WI (March 30, 2015) -- ARF stands for Attack, Release, Filter. This pedal comes filled with good synthy goodness! The Attack/Release envelope's range is determined by the knobs on the face, while the activation of the envelop and the duration of the sustained peak are controlled by a foot switch or CV gate signal.
This means much greater control than typical "envelope follower" style filter pedals, which have a habit of triggering at the wrong times. The envelope boasts an absurd range, from "click-and-it's-over" to multi-measure swells and drops. It can also be sent out of the pedal for integration with other CV compatible gear.
The envelope is wired directly to the filter, an aggressive low pass filter with enough "extra" on the resonance to get some self oscillation. The filter cutoff can also be controlled via CV input. The filter can be over-driven via the "drive" knob for a familiar stomp box sound. There are even settings that create pitch shifting glitch effects! LET'S GET FUNKY.
ARF will retail for $250 and will be ready to ship April 1, 2015.
Watch the company's video demo:

For more information:
Dwarfcraft Devices