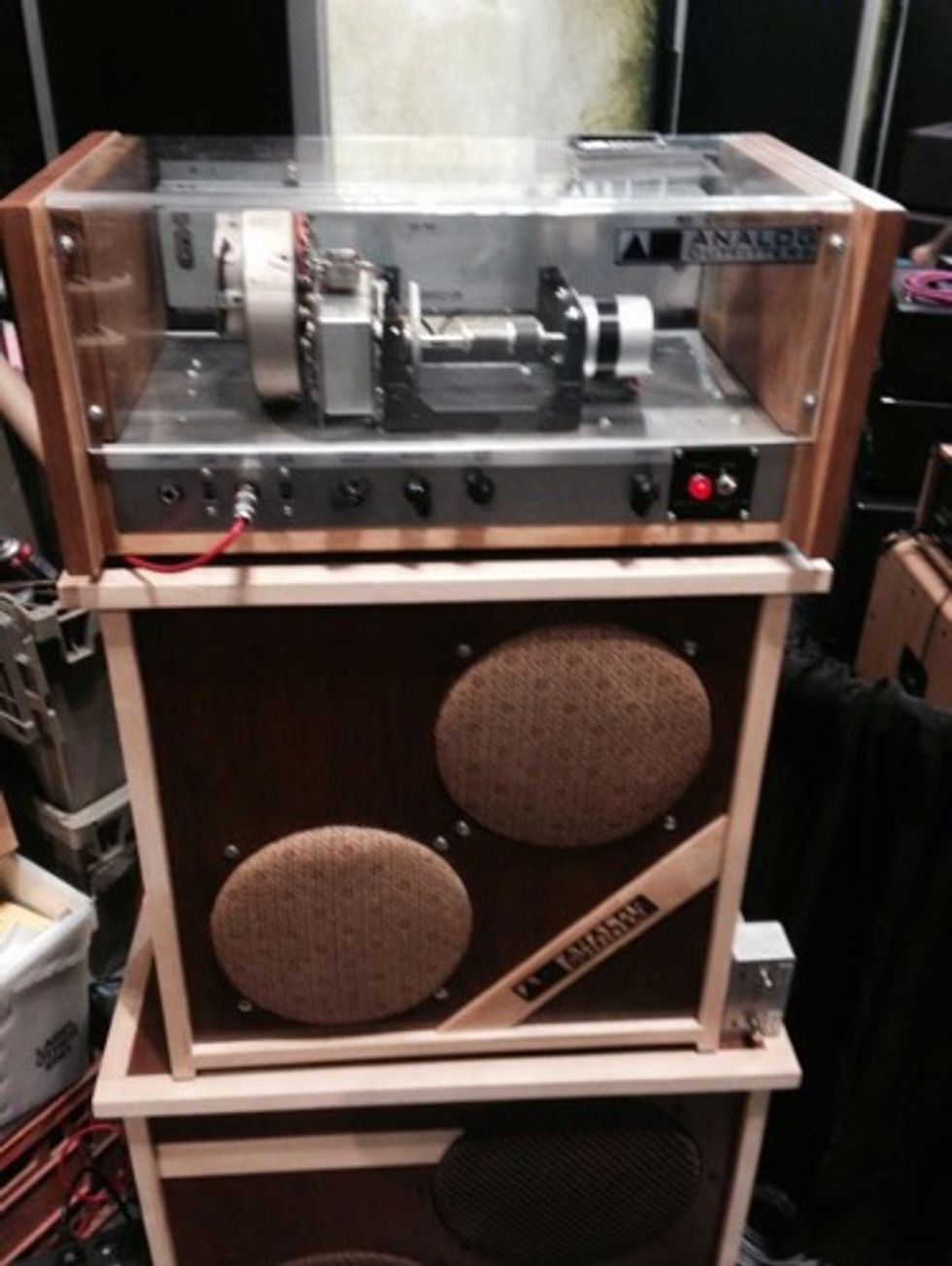 Analog Outfitters Scanner
This glorious spinning, twirling plexiglass mechanical monster is the Scanner from Analog Outfitters, who build beautiful amps from recycled Hammond Organs. This time around they're repurposing Hammond vibrato units and mating them to a spring reverb. The unit is expression pedal controllable (stupidly fun!!!) but also has line and XLR outs so you can use it as outboard gear in a studio. At $1,599 it's not cheap but MAN it sounds fantastic.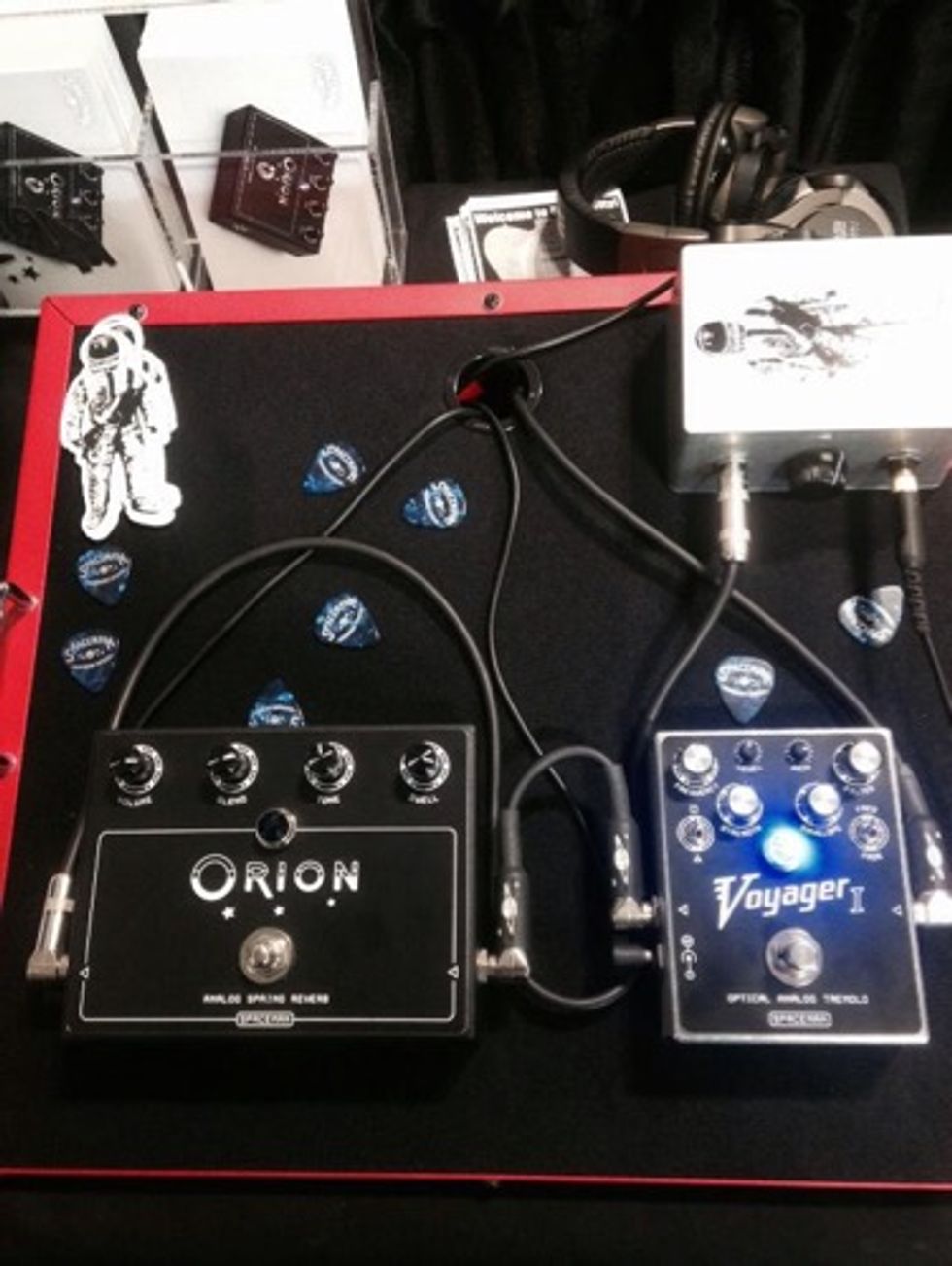 Spaceman Effects Voyager I and Orion
Zak at Spaceman Effects has always very deftly fused practicality and classic sounds with a touch of wooly and weird. This year he unveiled the $349 Voyager I tremolo (with triangle and square wave settings and an envelope. He also brought the Orion, an amazing 6.25 x 4.75 " spring reverb that sounds massive at even the most extreme dwell settings. Both are an absolute blast! Well done Zak.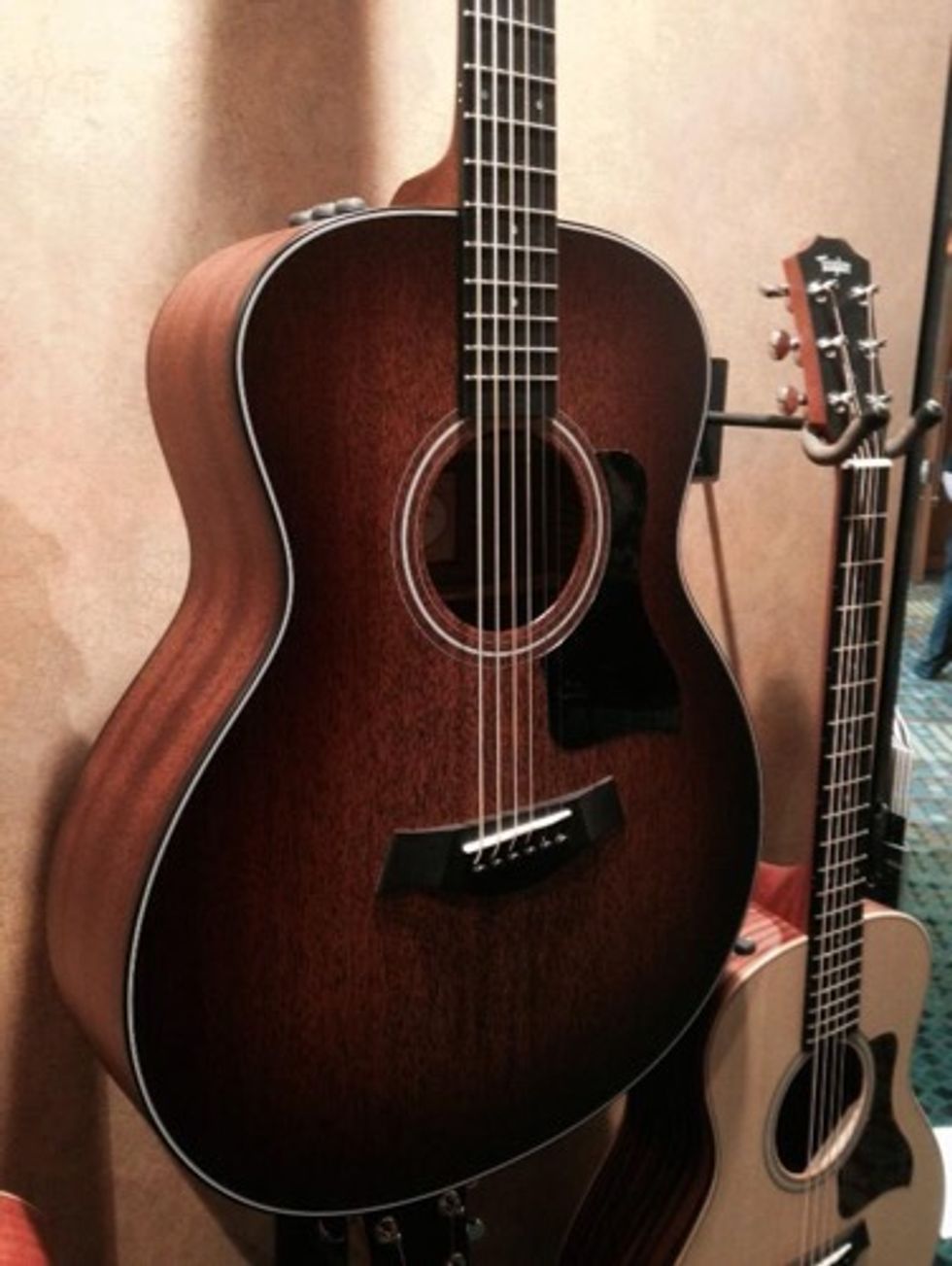 Taylor 326e-6 Baritone
Early days here at Summer NAMM 2015, but the rich honey lows of the Taylor 326e-6 baritone will stay with us for a long, long time. The combo of the Honduras mahogany top and sapele back and sides is a perfect combo for the long scale tones.