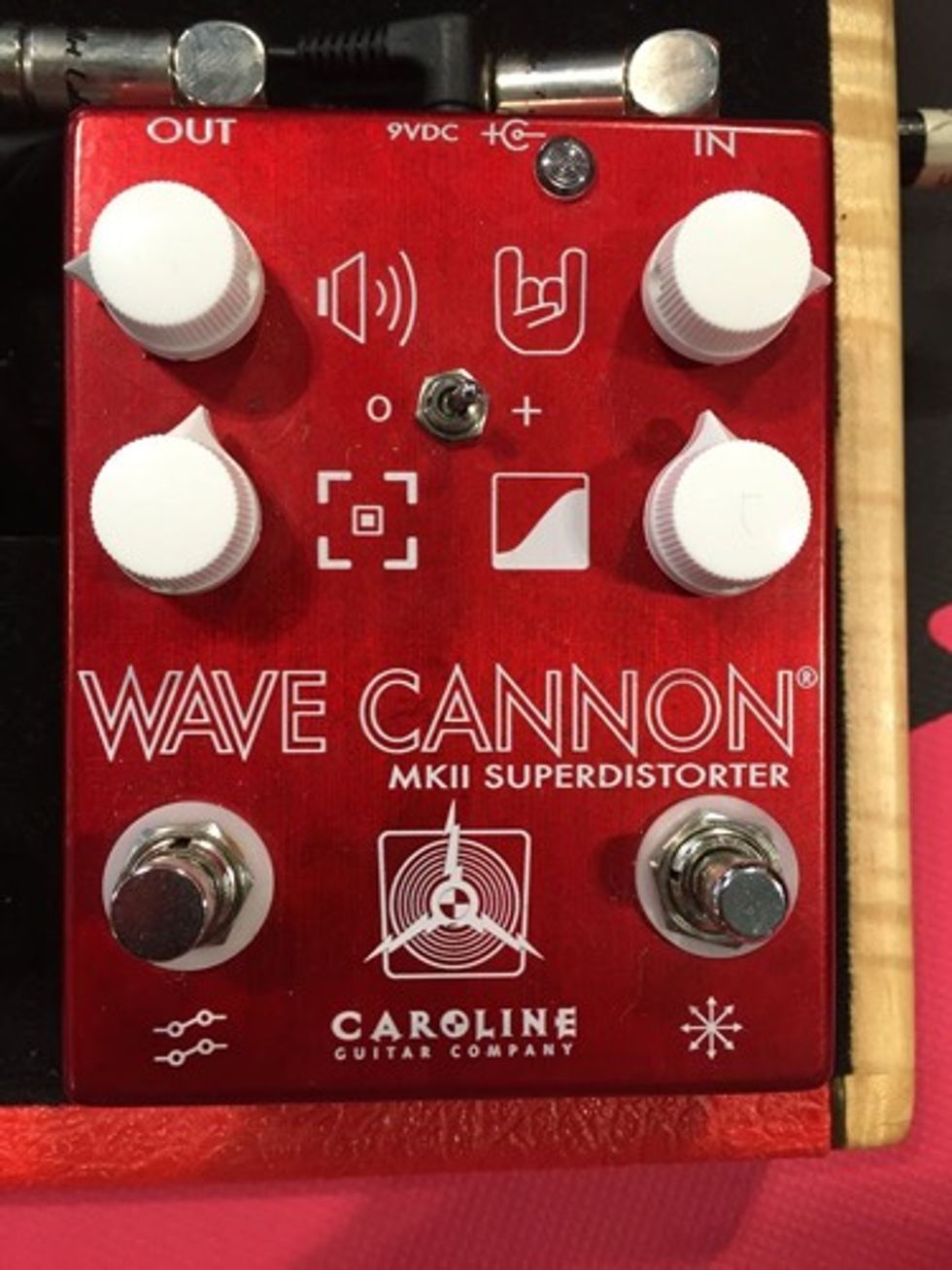 Caroline Guitar Company Wave Cannon MKII
Holy Superdistorter. Caroline Guitar Company introduced some nasty at NAMM with the debut of the Wave Cannon MKII. The pedal can do some very cool mild-to-medium crunch tones, but is also capable of really overwhelming your amp. Caroline put plenty of gain and volume on tap—inspired by infuriation in the past with great sounding classic distortion pedals that didn't go far enough with clean amps, or were quieter than unity gain or the bypass signal. The rumble switch allows more low end when wanted, or tightens things up if you don't need it. $199 street.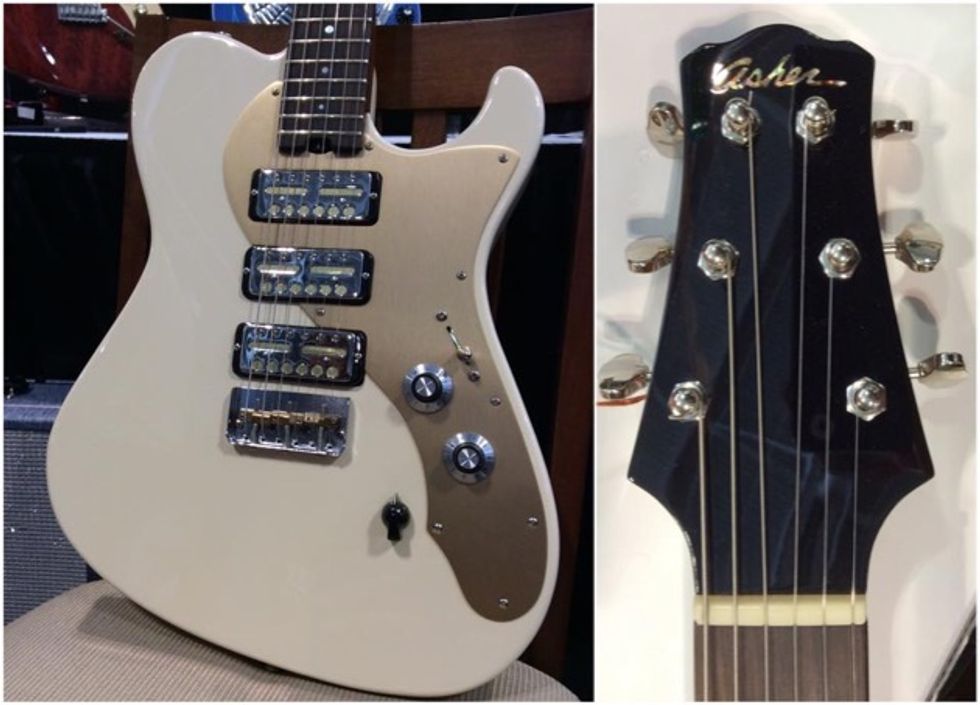 Asher GT-3
Venice, California, luthier Bill Asher of Asher Guitars and Lap Steels brought his latest fetching solidbody to NAMM. Like old Teisco guitars, the GT-3 has a mahogany body and neck, and is outfitted with Lollar Gold-Foils, a shortened T-style ashtray bridge, and a gold-anodized aluminum pickguard.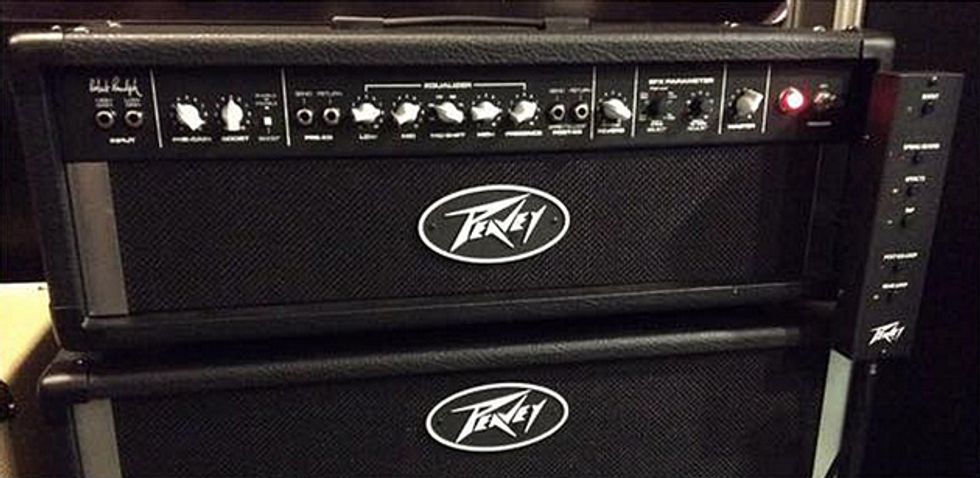 Peavey Robert Randolph Signature Amp
The slide master's solid-state namesake head ($599 street) features 500 watts of RMS stereo power, extensive EQ, gain, and effects-loop capabilities, MIDI functionality, and a push-button control module (bottom right) that clips to your steel-guitar stand to allow on-the-fly activation of onboard effects—including spring- and plate-style reverb, chorus, and delay.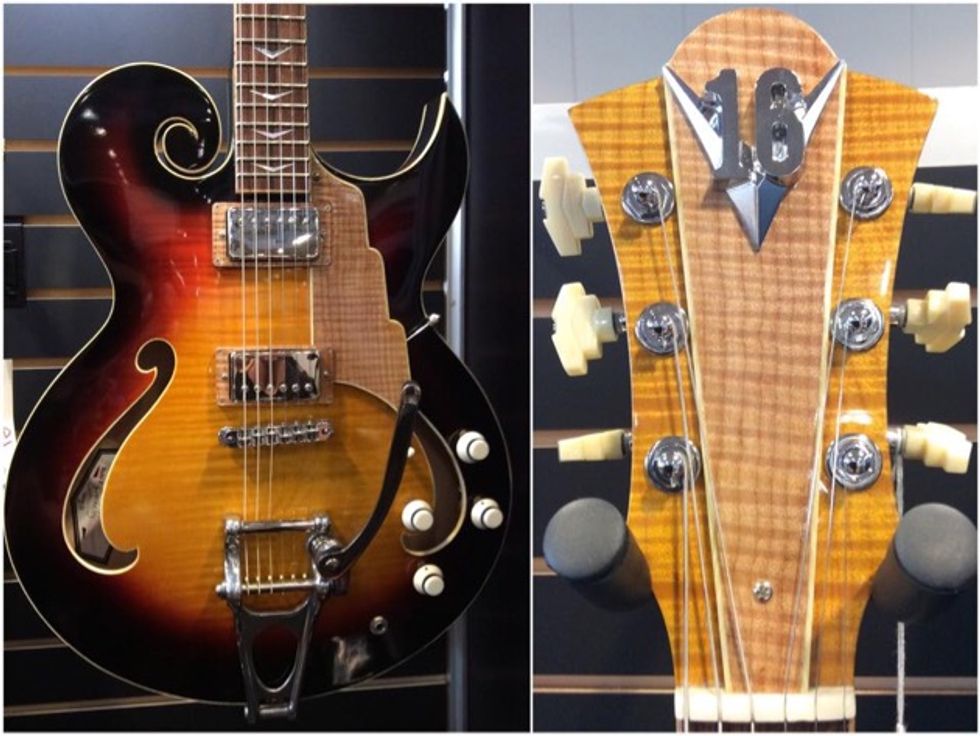 V16 Guitars ES-O Berkeley
Check out the curves on this beauty! V16 Guitars luthier Corey Wadley brought the eye-popping ES-O Berkeley all the way from his Denver, Colorado, shop to Nashville NAMM. It flaunts 7-ply curly maple-and-beech top and back, scatter-wound pickups, and a Bigsby B-12 vibrato.