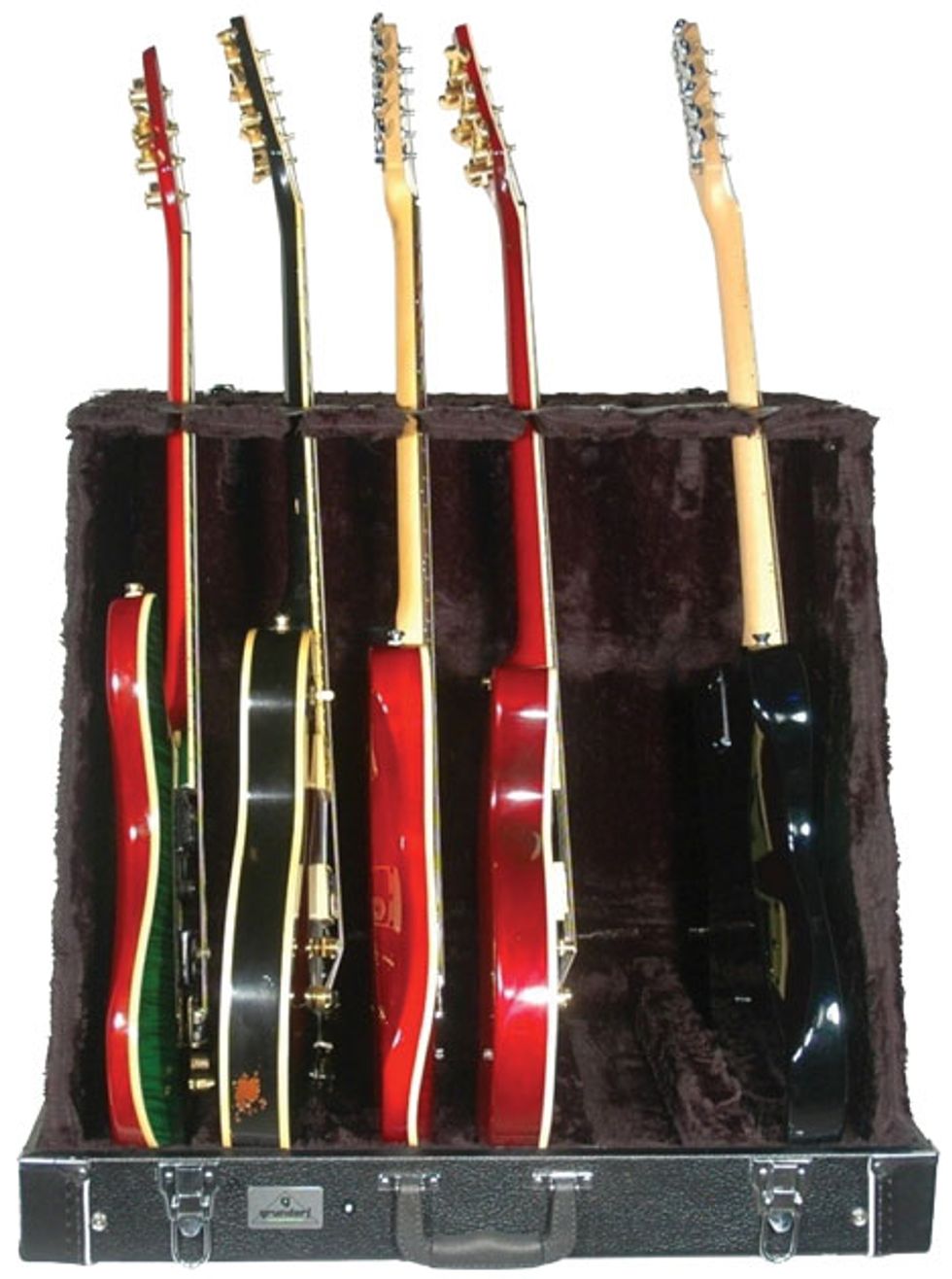 GRUNDORF G-GSC
This plush-lined case-style stand is compact and easy to transport, yet holds up to six guitars when opened. It features a black-vinyl exterior, leather straps with snaps to secure each instrument, and adjustable spacers for a custom fit.
$249 street
grundorf.com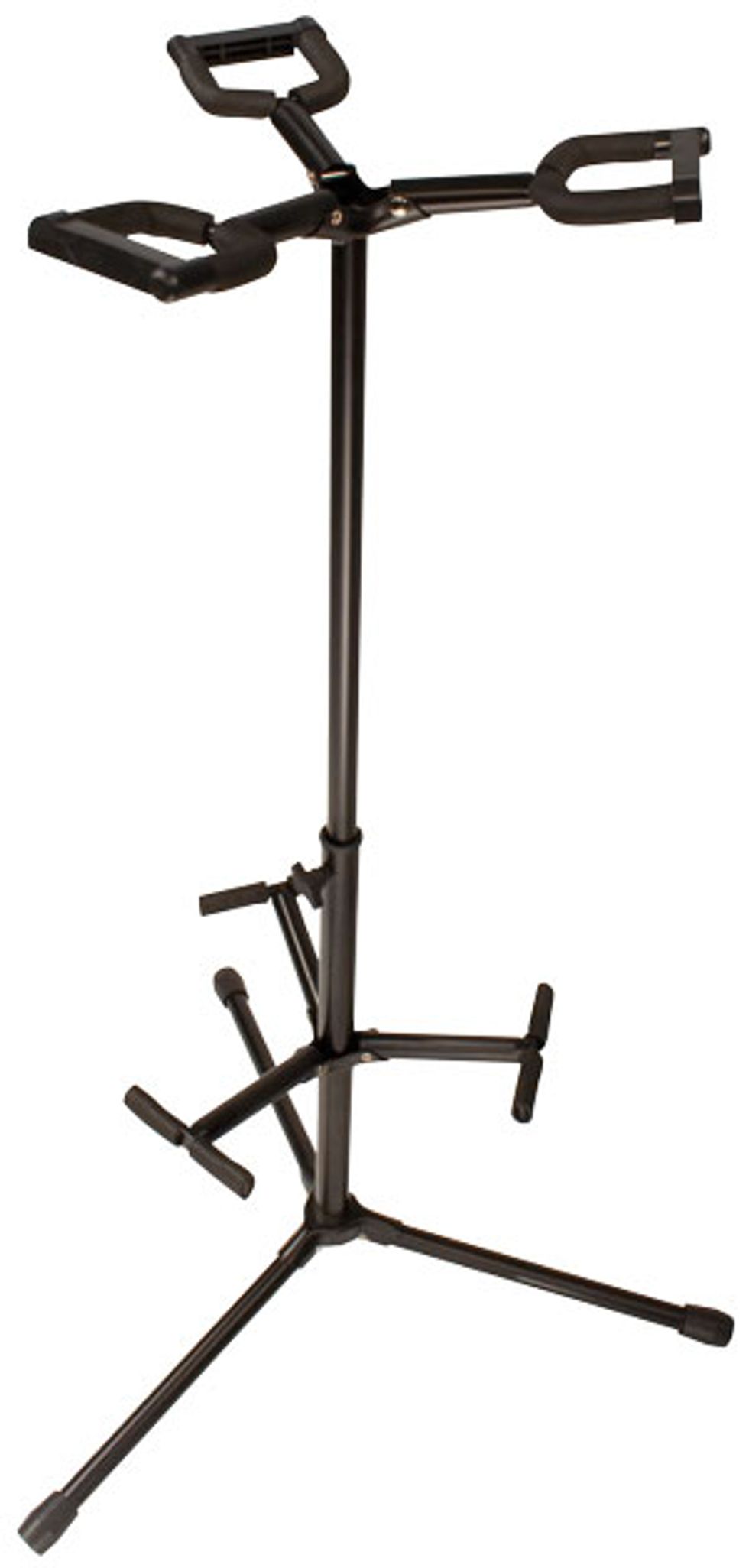 ULTIMATE SUPPORT JS-HG103
This triple hanging-style stand features heavy-duty powder-coated tubing, protective rubber at all contact points, and safety gates to secure headstocks.
$30 street
ultimatesupport.com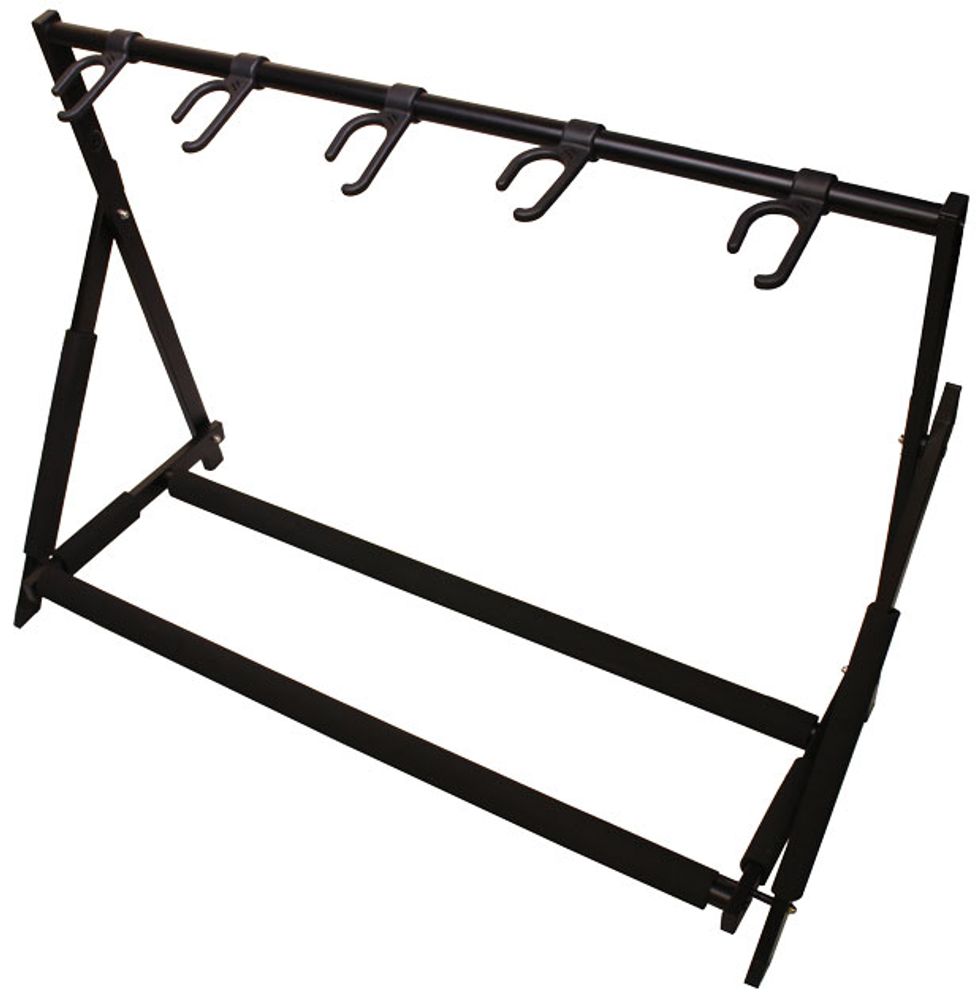 HAMILTON STANDS KB5500G
This rack features five rubber "hands" acting as neck rests, which can be moved to accommodate instruments of varying depths. The cradle rails can be narrowed and the neck rest lowered to safely stow smaller instruments.
$109 street
hamiltonstands.com