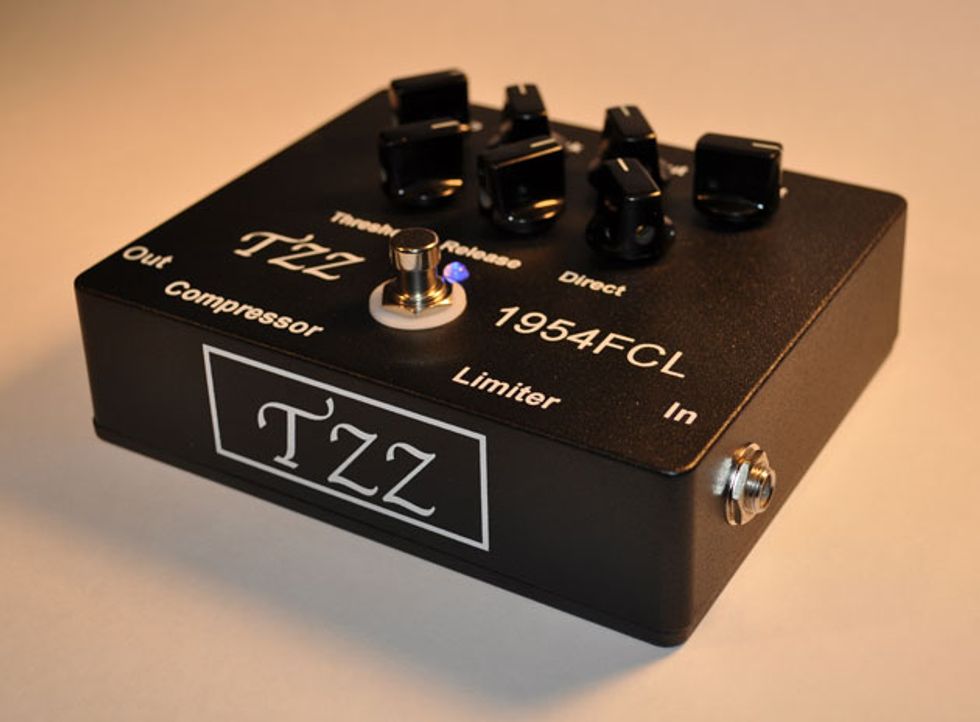 Coral Springs, FL (August 10, 2015) -- At the request of several Guitar Players that have experienced the TomasZewicZ amplifiers with a built-in compressor. JT Sound has released The TZZ1954 FCL, an FET type Compressor Limiter pedal offering studio performance at 9V operation.
Based on one of the most popular studio compressor designs, The TZZ1954FCL differs from the industry standard by offering a continuously variable compression ratio and independent continuously variable threshold control. Additional headroom is provided with an 18V dynamic range.
Features:
Seven knobs to control - Input Level, Output level, Attack, Release, Compression Ratio, Threshold, and a direct signal level control to allow blending of the uncompressed attack transients for a more natural attack
True bypass on/off switch
9-volt operation and standard DC input providing an 18V dynamic range
$299 street
For more information:
JT Sound Inc.