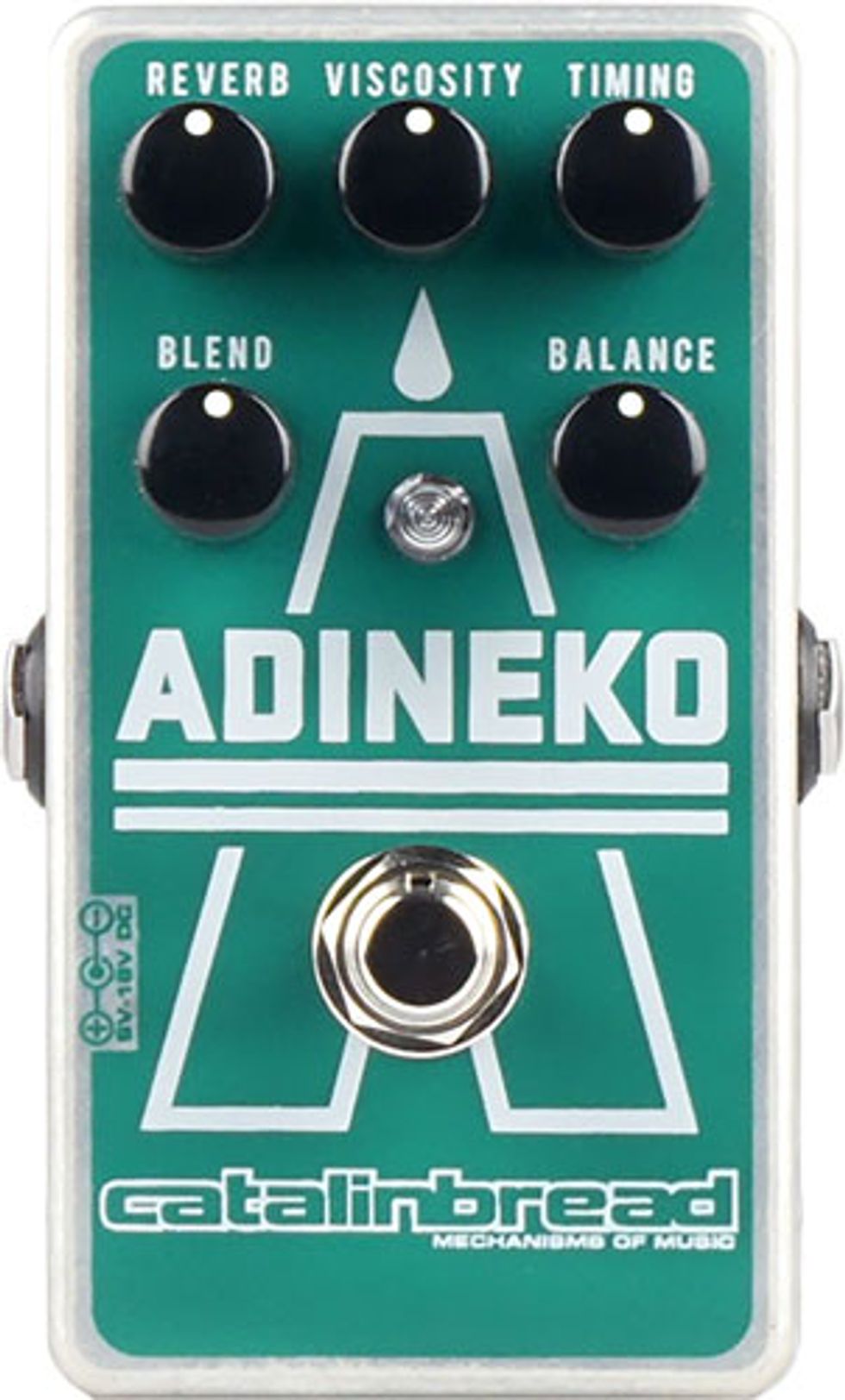 Portland, OR (November 20, 2015) -- Catalinbread is proud to announce the new Adineko Oil Can Delay pedal. It is now shipping, and available to all Catalinbread dealers and distributors worldwide.
A great modern take on an old classic, the Adineko Oil Can Delay delivers a modern set of controls while honoring the original vibe and feature set of the original oil can echo units from the 1960s. In addition to the modulation, and delay time controls, there is also a balance control for blending between the two repeat heads. This gives you the ability to not only select either of the two repeat heads, but allows you to actually emphasize one over the other and dial in unique rhythmic accents.
Features:
Authentic Oil Can vibe with a more versatile, modern control set
Reverb, Viscosity, Timing, Blend, and Balance controls
True-Bypass
Hand-made in Portland, Oregon, USA
Accepts standard, center-negative 9V or 18V DC power supplies.
Watch the company's video demo:

For more information:
Catalinbread