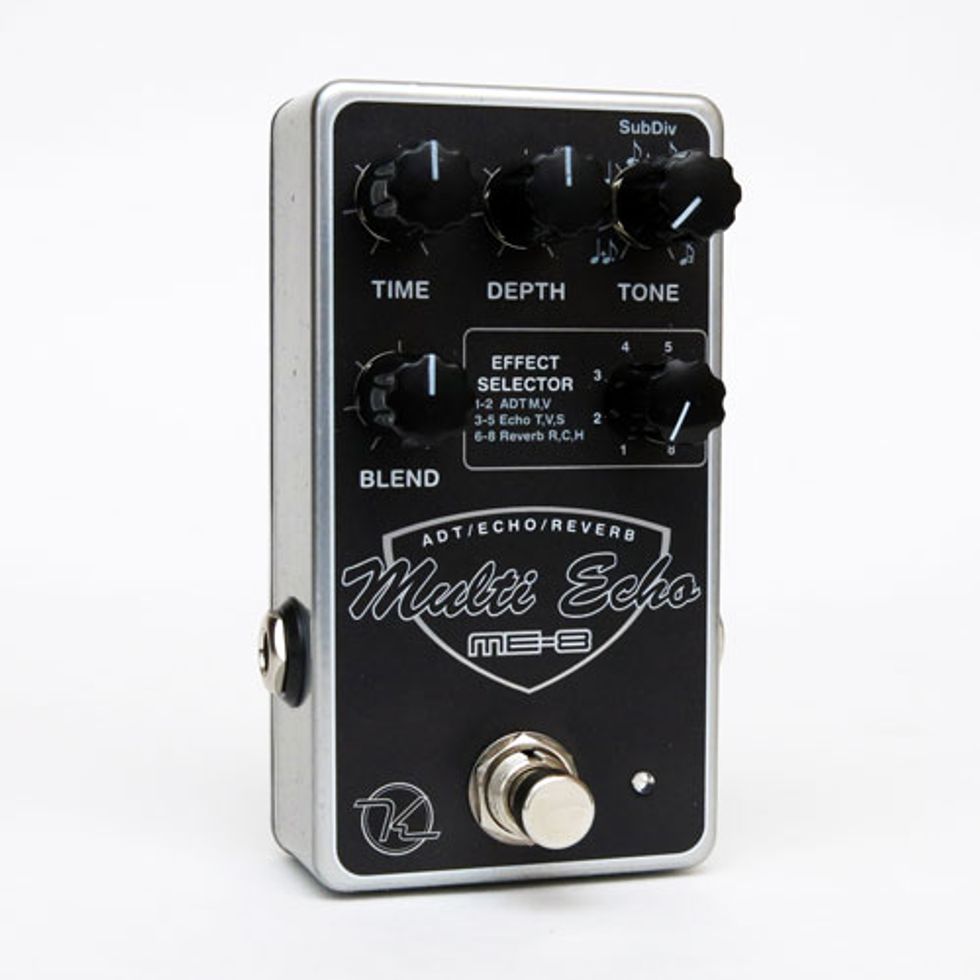 Edmond, OK (November 24, 2015) -- Keeley Electronics is proud to introduce the Multi Echo ME-8 effects processor. The Keeley Multi Echo ME-8 is a powerful floor-based effects processor suited for guitar or bass that delivers eight of Keeley's most popular time-delay effects all in a compact package with an easy-to-use and highly intuitive interface.
The Keeley Multi Echo ME-8 features an expansive range of effects from swirling chorus and double-tracking, to modulated tape echo and modern digital delay, to reverbs from subtle rooms expanding to grand halls.
"We paid attention to the details within the Multi Echo ME-8 as each sound is architected to be a true voicing of the effect itself," said Robert Keeley, chief engineer and president at Keeley Electronics. "In real life, a chamber reverb will have some natural distortion present from reflections in the room, and double-tracking and tape delay effects will reveal variances in pitch and tone that fluctuate in numerous and random directions. We've captured those critical elements and more to deliver an exciting new sonic experience for musicians in a compact design." Each of the four controls on the Multi Echo ME-8 that adjust the Program, Time, Depth, and Tone will shape and adjust the control over the effects differently depending on the program selected.
The Keeley Multi Echo ME-8 combines the best of both worlds of analog and digital technology, retaining a pure 100% analog path for the unaffected signal and combining it with advanced DSP algorithms for the most accurate processed sounds.
This Multi Echo ME-8 is manufactured in the USA and built by hand using the finest components and construction techniques. The Keeley Multi Echo ME-8 is now shipping to dealers worldwide at a street price of $199 and includes a 2-year limited warranty with world-class Keeley customer support.
For more information:
Keeley Electronics