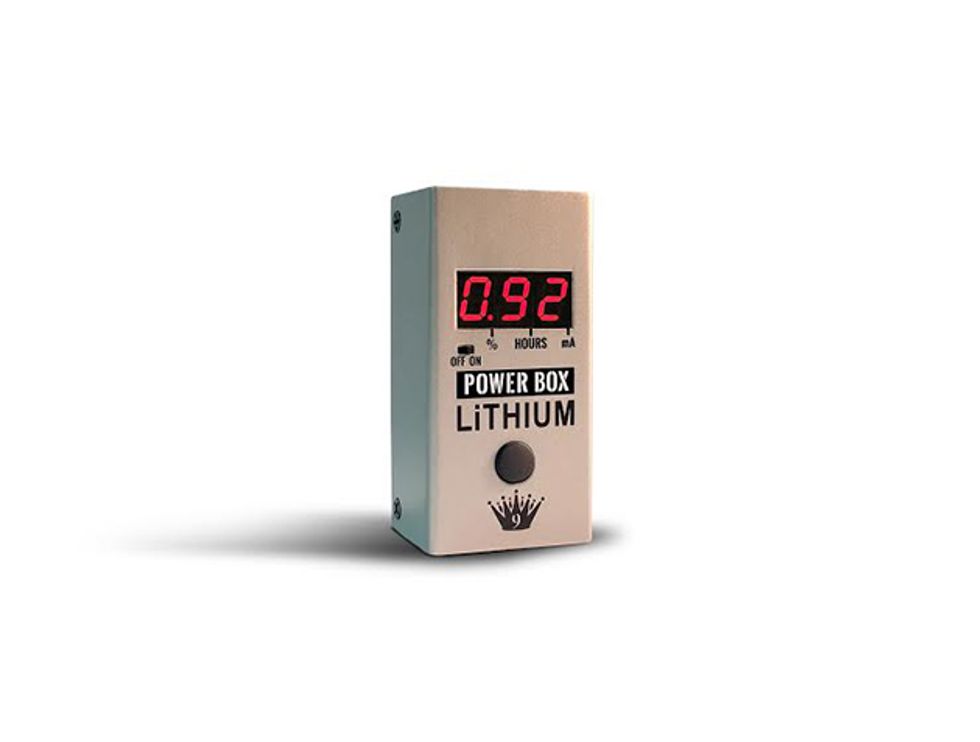 Shelton, Connecticut (February 11, 2016) -- Big Joe Stomp Box Company announces the release of their Power Box Lithium rechargeable 9V smart battery power supply for guitar players and musicians.
The new Power Box Lithium is a portable, small footprint rechargeable; 9v 500ma Lithium Battery based power supply capable of powering multiple pedals, pedal boards and high current draw guitar effects. Innovative, Smart Battery technology provides visual indication of current draw, battery charge status and battery time remaining. These features let you know exact battery time remaining under current pedal load so that you never have to worry if your 9v battery will die in the middle of a gig or session. It is also the perfect solution for annoying noise, hum and interference problems that can occur when using AC line fed power sources.
The Power Box LITHIUM measures 3.25"x 1.625"x 1.25" and can be charged overnight using typical USB wall cube, or fast charged using Big Joe Power Slot 1700mA power supply. In addition to online ordering from bigjoestompboxcompany.com, the Power Box Lithium will be available in music retailers across the country by March 2016.
Price: $149.95
For more information:
Big Joe Stomp Box Company