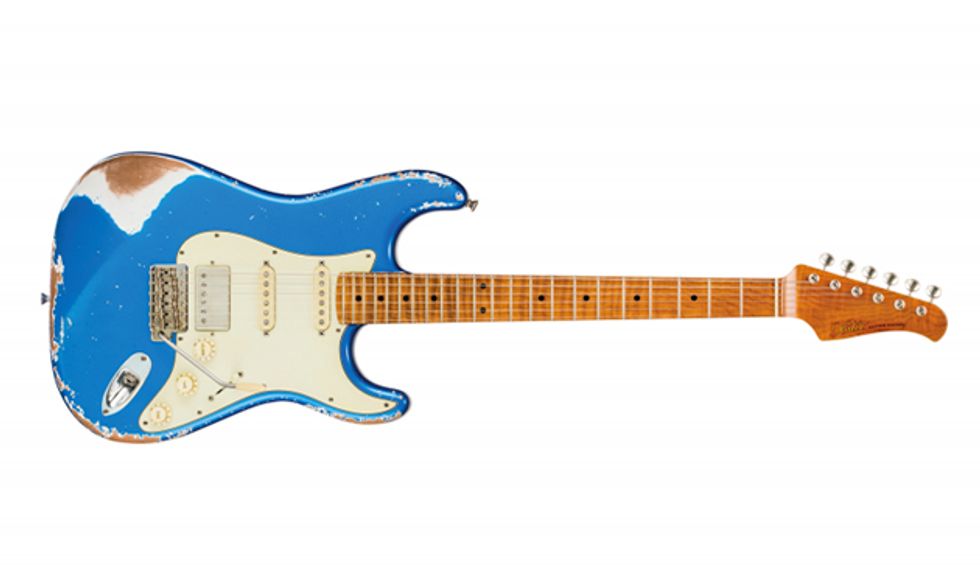 Van Nuys, CA (July 15, 2016) -- Xotic Guitars has unveiled its newest member of the Xotic guitar family - the California Classic Series.
Xotic's California Classic represents the finest attention to detail in boutique guitars available today. Handbuilt in the USA, these guitars feature nitrocellulose finish, premium grade roasted flame maple neck, and Raw Vintage handwound pickups based on Xotic's own proprietary design. Body and neck materials are hand-selected premium-grade woods that cover the full spectrum of lush lows, sweet mids, and shimmering highs resulting in both organic and vintage tones that work well with all styles of music.
Not only does our aging process give each guitar its own distinctive qualities and naturally attractive look, the lacquer checking process and roasted neck allow the guitar woods to breathe and resonate for a pure and highly sought after tone. Customers have the option of light or heavy aging.
Highlights include:
Properly seasoned, hand selected premium grade bodies and necks
Beautiful roasted maple necks that are heat treated to remove moisture and other impurities giving the neck the smooth feel of natural wood and a multi-dimensional sound that is more reflective of the player's nuances
Hand wound Raw Vintage pickups for sweet spanky high end, firm lows, and mids with a great complexity; accompanied by with Raw Vintage tremolo springs and cold rolled steel saddles
Lacquer finishes with significantly thinner and lighter in weight than conventional guitar finishes
Detailed inspection and setup from our master luthier
Each guitar comes signed and numbered with a certificate of authenticity and deluxe soft case
Our products are warranted against failures due to defective parts or faulty workmanship for a period of one year
Retail Value: XSC-1 $2,500 & XSC-2 $2,550
For more information:
Xotic