If you're a solo guitarist looking to add some rhythm to your set or phase out the drummers in your life, the 10 foot-governed percussion devices here can bring a fun, totally new component to your pedalboard dance.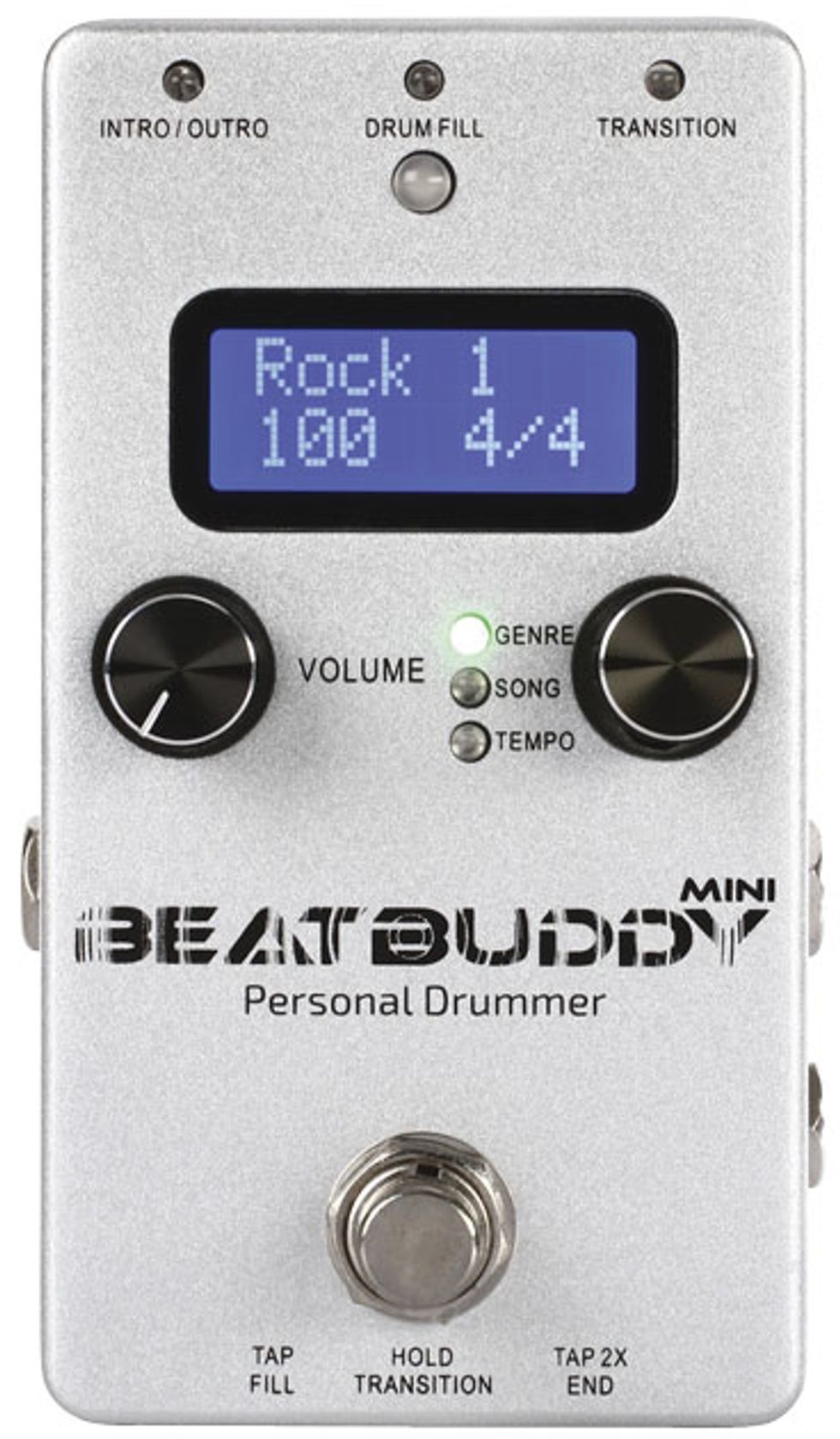 BEATBUDDY
BeatBuddy Mini

With over 200 songs in 24 genres available right out of the box, players can create a convincing live-drummer effect—including fills, breaks, and transitions—through a guitar-pedal format.
$99 street
mybeatbuddy.com
DIGITECH
TRIO+
This practice, writing, and performance tool with a built-in looper listens to your guitar and instantly churns out drum (and bass) parts to accompany your playing.
$299 street
digitech.com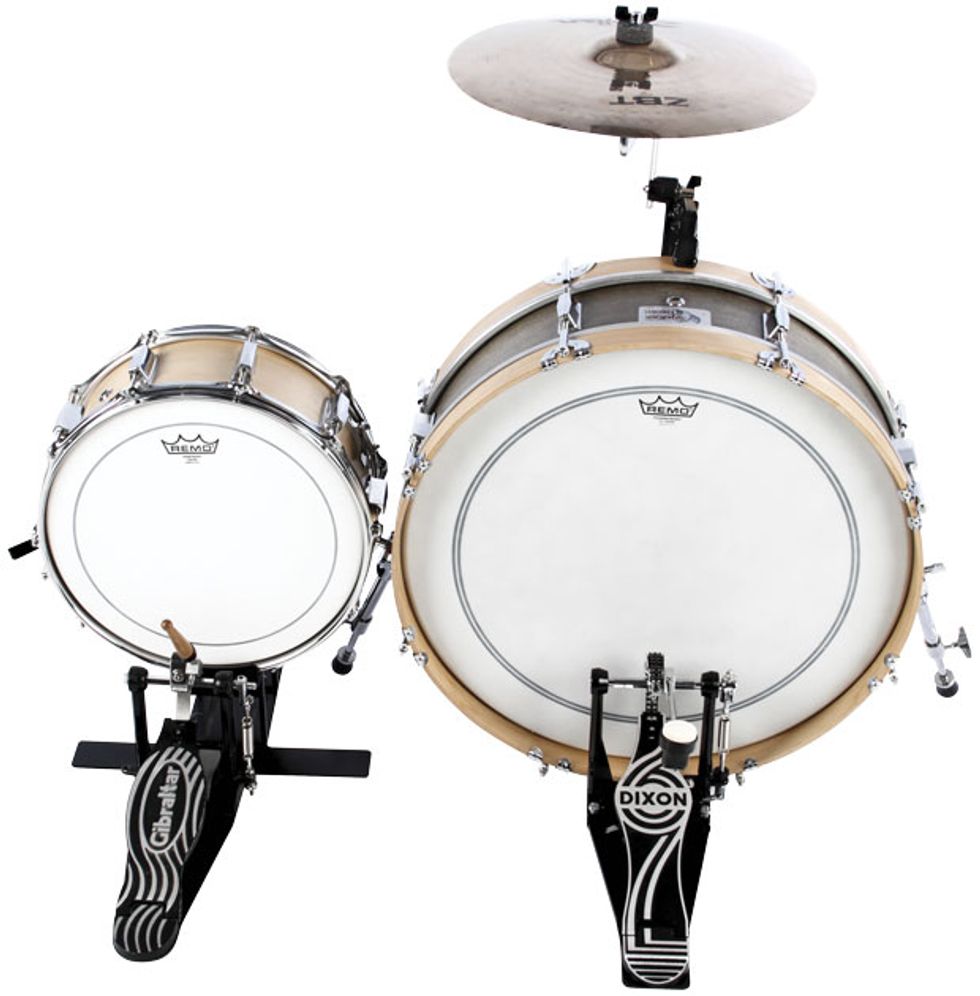 SIDEKICK DRUMS
Acoustic Foot Operated Drum Pack
Go all-out with this double-head kick/snare combo that includes drums with Keller maple shells and Evans heads, plus the snare-riser stand.
$699 street
sidekickdrums.com