So, you and your acoustic are in need of an amplification makeover and you've determined an undersaddle system is the way to go. The good news is that there are plenty of excellent options to choose from, and we've put together a list to get you started on your search for ideal acoustic tone.
B-BAND
A1.2-22R UST
The pickup in this system is ultra-thin, to not interfere with the string vibrations passing through the saddle and bridge. The design also makes for easy mod-free installation.
$109 street
b-band.com

HIGHLANDER
iP-1
This system's pickup is sensitive to pressure changes from all directions and captures the tonal qualities of the wood and the structure of the instrument, not just direct string sound through the saddle.
$189
highlanderpickups.com

BARBERA TRANSDUCER SYSTEMS
Soloist
This engineered saddle contains micro-electro-acoustic structures within itself, which allow for sound reproduction that does not amplify microphonic noise from the instrument's surface.
$300 street
barberatransducers.com
FISHMAN
Matrix Infinity
This system features switchable voicing to accommodate all guitar body sizes, soundhole-mount rotary dials for volume and tone, and an LED low-battery indicator.
$159 street
fishman.com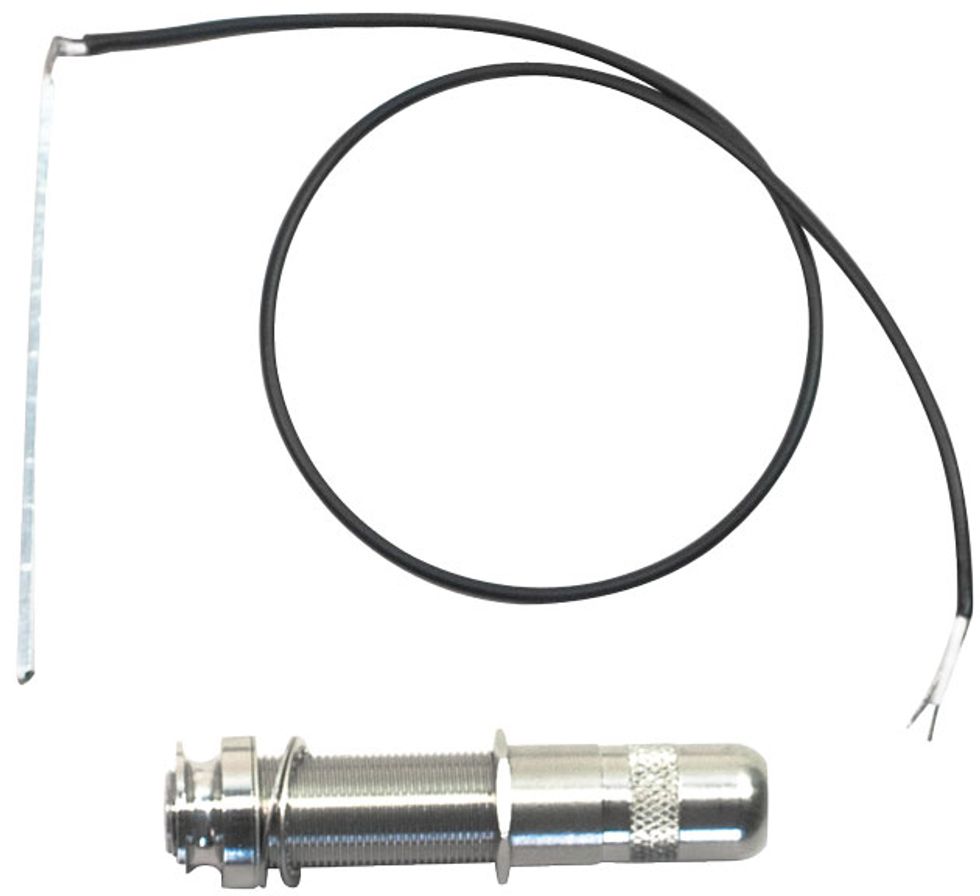 K&K
FanTaStick Western
The six piezo crystals in this pickup are surrounded in a flexible, ultra-thin material that ensures the guitar's vibrations reach the crystals with virtually no interference, so the string signal is not overemphasized.
$89 street
kksound.com