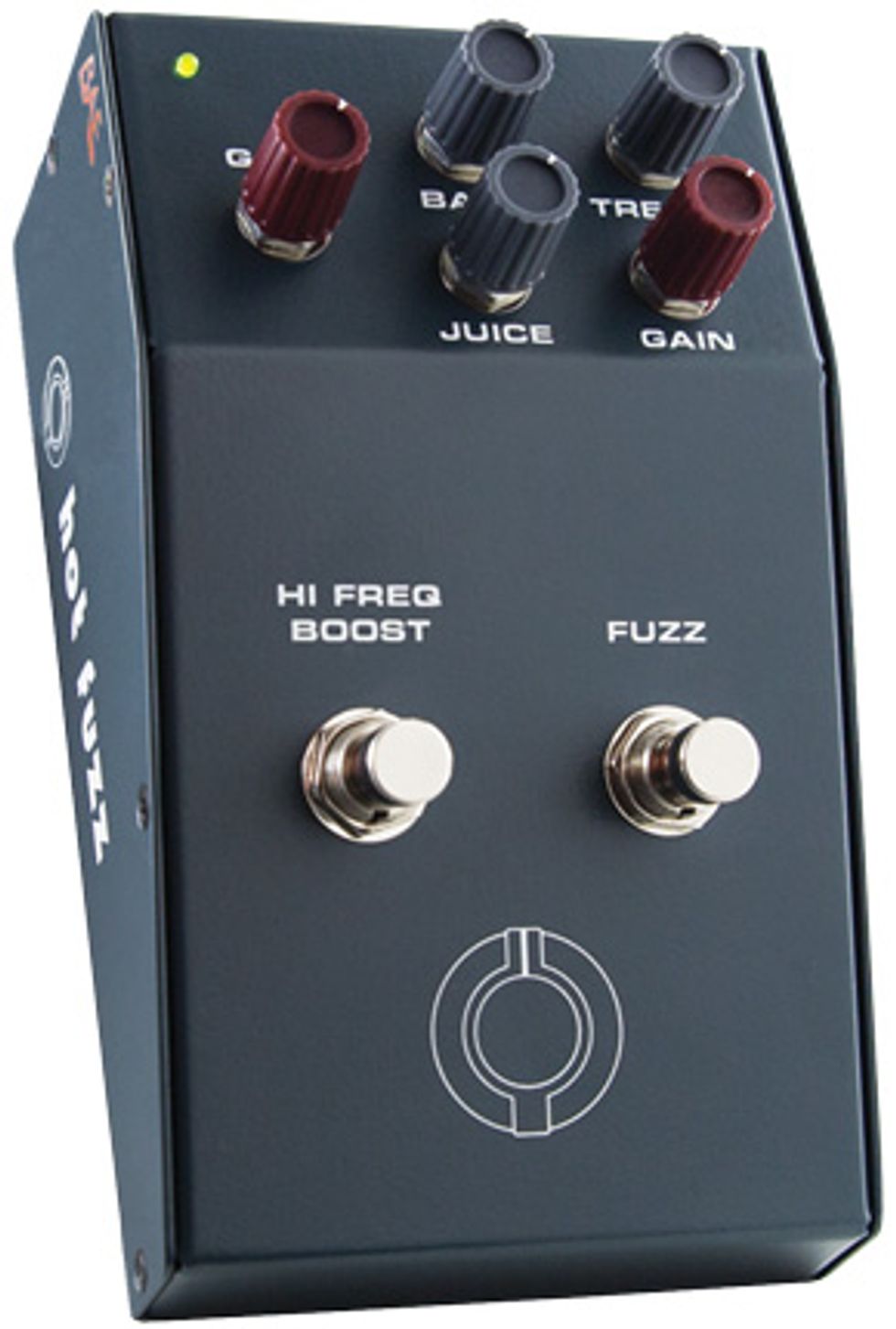 Vintage fuzz can be a tricky business for modern players. It's easy to be lured by legend and lore, only to discover that the archaic fuzz you pined for is a hard-to-handle little monster. BAE's Hot Fuzz strikes a crafty balance between authentically wild and musically manageable—thanks to a responsive tone stack, a gain range that moves from mellow to mean, and a Rangemaster-inspired boost that adds subtle texture shifts or heaps of attitude.

Hot Fuzz's basic voice is unmistakably rooted in the Tone Bender family. It's crackling hot, sings at high gain settings, and delivers tones that run from scooped and nasal to stinging, depending on the guitar and how you set up your volume and tone controls. The powerful tone controls suggest a Tone Bender MKIII or MKIV heritage, but Hot Fuzz's dials are much more evolved. They add complex bass tones and sizzling highs that never compromise the essence of the authentically Tone Bender-styled voice. The Rangemaster-derived "hi freq boost" section is a massive bonus. On it's own, it adds subtle-to-robust volume and treble boost that's awesome with tube amps verging on breakup. Mixed with the fuzz it's positively vicious—adding body or snorkely cocked-wah tones depending on the setting.
Test gear: Fender Jaguar, Fender Stratocaster, Fender Telecaster Deluxe, Silverface Fender Bassman, Fender Champ
Ratings
Pros:
Beautifully balanced between vintage character and modern malleability. Super-solid build quality.
Cons:
Footswitches are situated too close together.
Street:
$225
BAE Hot Fuzz
baeaudio.com