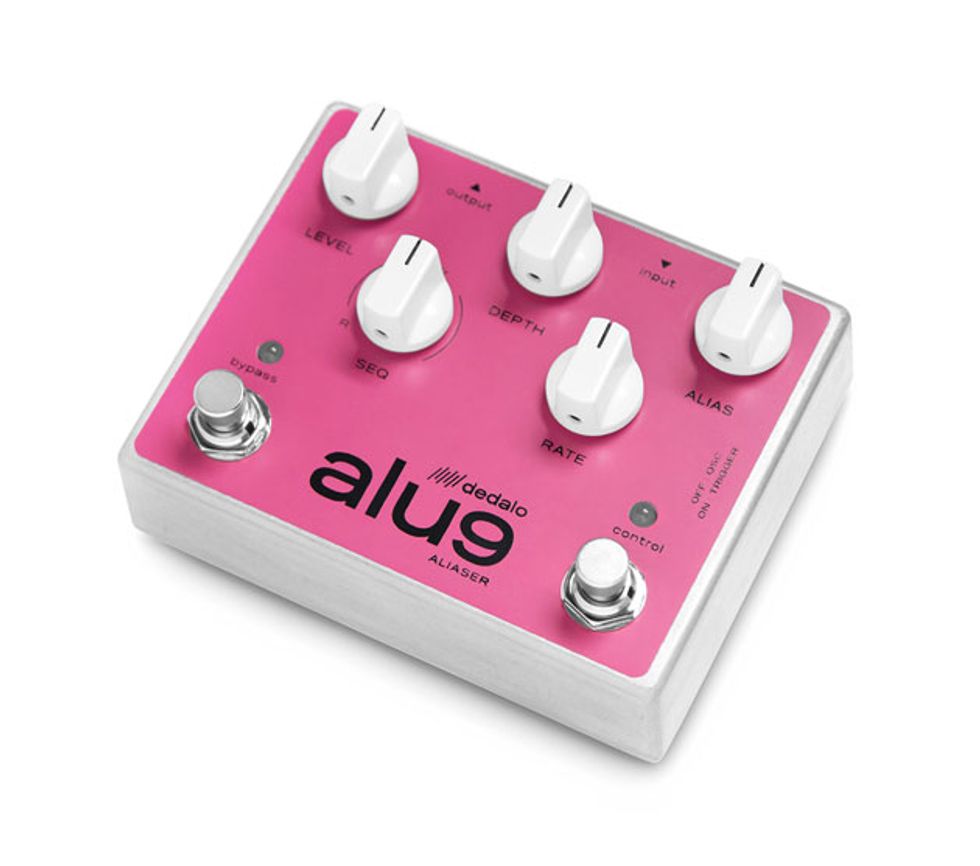 Buenos Aires, Argentina (November 7, 2017) -- The folks at Dedalo Fx unveiled their new design, the ALU9 Aliaser. This new pedal completes the line of synthy effects, with previously released Pixel and Byte models. The ALU9 brings the posibilities of sounds based on the aliasing phenomenon, with a sample rate reducer that can be modulated by oscillator and trigger modes. The effect can go from subtle to totally destroyed, and is very useful for many kind of instruments besides guitar and bass, in particular drum machines and synthesizers.
ALU9 highlights include:
9-bit µ-control sample rate reducer
OSC Mode: 32 sequences of oscillation
Trigger Mode with cycles up to 16 steps
Random Modes
Sample rate modulation via control switch
Internal blend of filtered dry sound
True bypass
All Dedalo Fx pedals are designed and built in the company's Buenos Aires home. Online price for the ALU9 is $180 and can be purchased at Dedalo's store at Reverb.com.
Watch the company's video demo:

For more information:
Dedalo FX