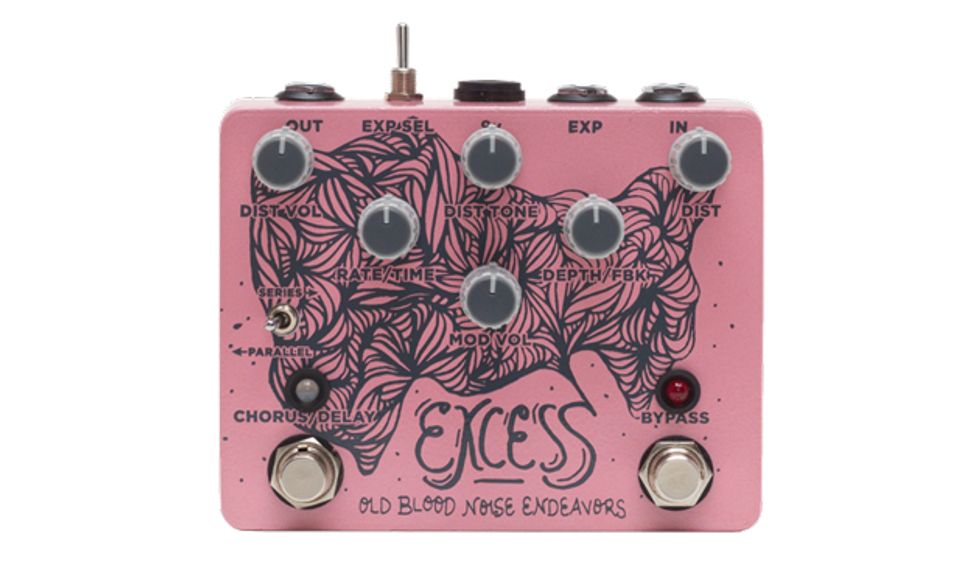 Norman, OK (November 20, 2017) -- Exploring the relationship between high gain and short delays, the Excess Distortion Chorus/Delay is the newest pedal in the Old Blood Noise Endeavors lineup. From lush chorus and vibe to metallic doubling and slapback delay, from background saturation to cutting crunch, and even harmonies at control extremes, the Excess creates a myriad of sounds with the stomp of a switch.
The Excess features:
Independent volume controls for Distortion and Modulation
Series and parallel switching - run distortion into modulation or run them side-by-side
Modulation channel footswitchable between Chorus and Delay with controls for rate/time and depth/feedback
Tone and Distortion controls shape the character and intensity of the distortion
Modulation parameters controllable via external expression pedal
True bypass switching and standard 9VDC center negative power
The Excess Distortion/Modulation is available for presale now for $199 directly from Old Blood at oldbloodnoise.com and in select stores worldwide in December.
Watch the company's video demo:

For more information:
Old Blood Noise Endeavors