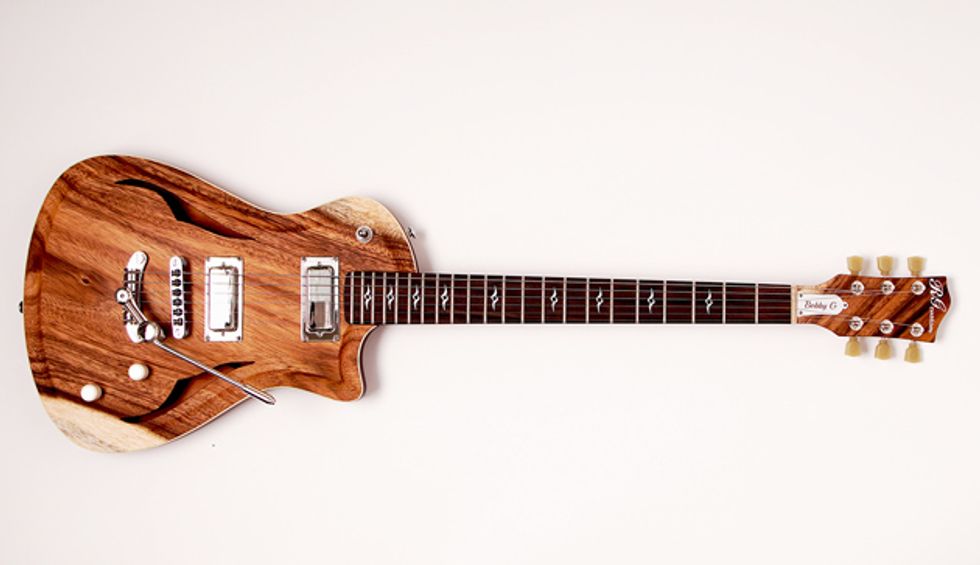 Israel (August 28, 2020) -- Offering a line of models for djent, blues, jazz and rock players, Gilmore Guitars has designed the new age of extended-range guitars.
Among the four different models, the Bobby G is a classically shaped guitar that embodies the brand's natural design theme.
Other than being an aesthetically unique instrument, which positions you in a new light on stage, this instrument is designed to give the utmost of blues and rock djent sound, providing smooth and comfortable playability for the classic and modern guitar player.
Features:
Highly figured Monkeypod body.
Natural wood feel finish
25.5" scale length.
Top notch hardware.
Gilmore Guitars mother of pearl custom inlay.
Light weight natural dried woods.
The Bobby G model base price is: $3,500 USD.
For more information:
Gilmore Guitars