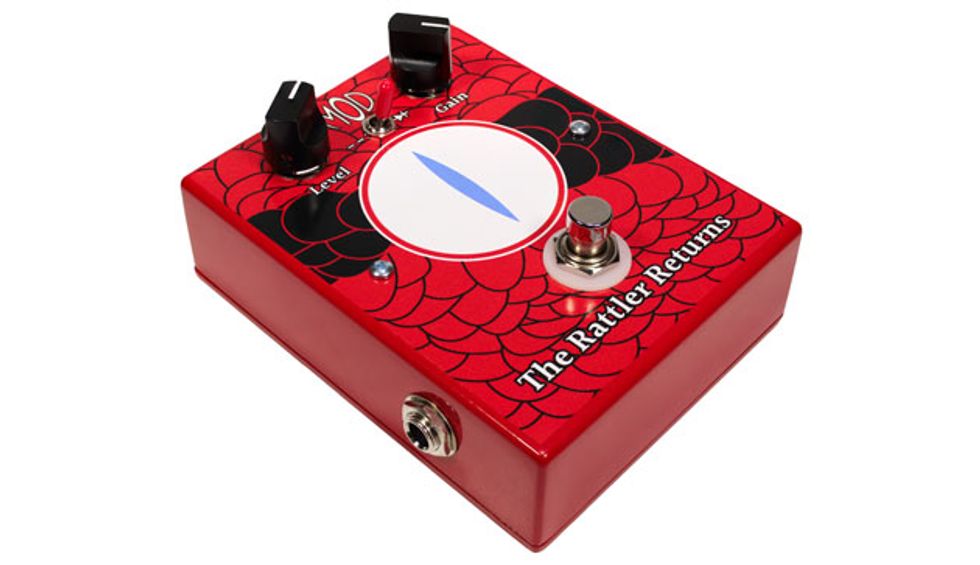 Tempe, AZ (February 8, 2021) -- To celebrate the 10-year anniversary of its kits, Mod Electronics is releasing a new-and-improved version of the original Mod pedal – "The Rattler". This fan favorite is making its long-awaited comeback as "The Rattler Returns".
The Rattler Returns offers the same over-the-top fuzz as the original Rattler and features several new upgrades. The circuit has been overhauled for a wider spectrum of fuzz that is steady when used with any pickups, pedals, or amps. The Rattler Returns preserves the diode clipping, a crucial component of the classic raw fuzz/distortion in the original but also features a diode lift switch. With the lift engaged, the pedal can hit volumes that easily drive any tube or pedal with fuzzed out guitar tones. The pedal now operates on +9V, so standard DC power supplies can be used in lieu of a battery if you choose.
The Rattler Returns DIY Pedal Kit is available for purchase from Amplified Parts for $47.95. For wholesale inquiries, please contact CE Distribution.
For more information:
Mod Electronics