Polyphia's Tim Henson and Scott LePage Are Ready for Their Big Moment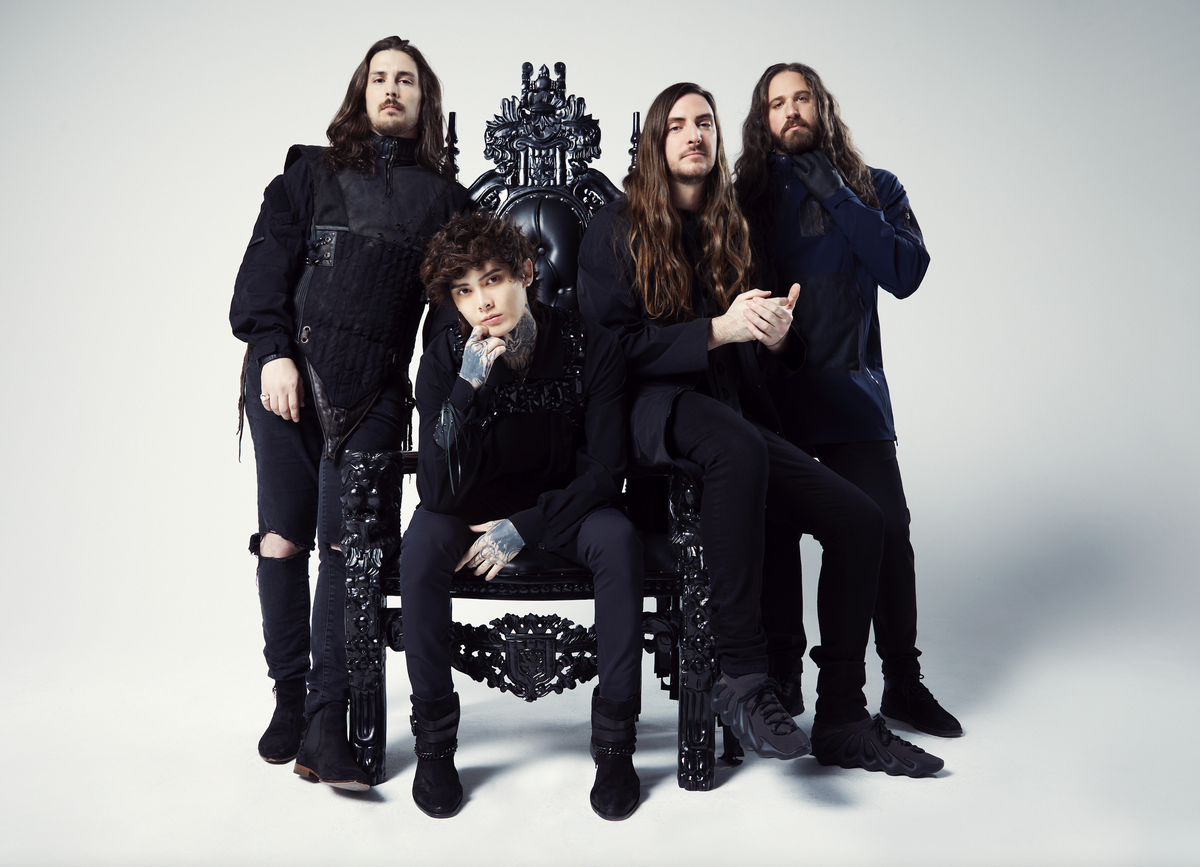 Photo by Travis Shinn
With its genre-bending twists and breathtakingly shreddy turns, the guest-heavy Remember That You Will Die—which features Steve Vai, Sophia Black, Deftones' Chino Moreno and more—is the band's most adventurous release yet.
"I Love Pooping and Texting You About It," reads Polyphia guitarist Scott LePage's coffee mug. It's quite apropos, since in just a few years' time, Polyphia morphed from being YouTube viral sensations to becoming the shit in the guitar world. Schoolyard jokes aside, Polyphia has a crazy huge following, especially for an instrumental band. The video for their new acoustic shredfest, "Playing God," is up to 12 million views (as of press time) after only four months, and guitarist Tim Henson's video for Neural DSP Archetype has almost 6 million views (combined between his channel and Neural's). Can you think of any gear video that's come even close?
---
Remember That You Will Die, Polyphia's latest release, features a varied cast of guests including Steve Vai, Sophia Black, $not, Killstation, Lil West, and Deftones' Chino Moreno, among others. "When we were making this album, we were just collaborating with everybody, and we probably made two albums," says Henson. "There's a lot of things that didn't make it to this album that will most likely make it to the next or some other thing. It was kind of just picking the songs that were ready or the songs that were legally able to come out. The collaborations were with lots of people from different genres who have large teams, and it's kind of a process to put out music with people like that. The people that made it to this album were the ones that pretty much made it the easiest on us, in terms of finishing the song and then getting their teams to clear it legally."
Polyphia - Playing God (Official Music Video)
Vai's cameo on the six-minute album-closer, "Ego Death," in some ways represents a symbolic passing of the torch. "I fuckin' love Steve, dude. It's like a dream come true. It feels like our idol is rooting for us," says Henson. "We went to his house just to visit, just to hang out. We showed him the song then, and asked him to do it, and then he did it. When he sent the thing, he was like, 'Oh by the way, I just did an interview about which guitar players I find the most exciting and I listed you as number one.' I was like, 'Oh, that's fuckin' awesome.' That was such a crazy thing to read, and to have to wait like six weeks for that article to come out."
Both Polyphia guitarists agree that "Ego Death" is their favorite track on the album. LePage says, "I'm really proud of that one. I don't know how this is going to sound, but seldom do I ever tear up listening to my own music because that's just fuckin' weird, but I'm very proud of myself, I'm very proud of Tim, I'm very proud of Clay [Aeschliman, drums] and Clay [Gober, bass]. I think that we really all came together and created the shit out of this song. And for it to be the closer on the record, especially this record that we tried to make as badass and cohesive and collective as we could, it takes me to that emotional level. I think the song came out wonderful, and I'm not even saying this with a biased opinion. I think that it is our best creation ever."
Polyphia - Ego Death feat. Steve Vai (Official Music Video)
Remember That You Will Die features several hard-to-classify vocal tracks. "ABC" is a standout, featuring Sophia Black's jaw-dropping vocal performance. It's a hyper-catchy, J-pop style track that references modern R&B and is chock full of tight, caffeinated shred riffing. "It's funny, when we were writing that song, we were like, 'This is going to be the album outlier for sure,' in terms of difference from the other songs," says LePage. "But creatively, it's one of our coolest ones, just because we really served the song. I don't want to say that we intentionally held back guitars or anything, but we just did what we thought was right for the song. The talent is the vocals on the song, and we let it be like that. Our focus with that one was to just write a badass song."
"We like to make easy-sounding things complicated." —Scott LePage
When Henson summoned Black for a collaboration, the guitarist was going through a major transition in his life. After a four-year stint living in L.A., last year he decided to move. During his last three months in L.A., he booked sessions with people he needed to do sessions with before he left town. Black was one of them. "I've known Sophia for a while, and I've known that she's very talented. I didn't know that she could do that," he recalls. "I'd done this TikTok of a Vocaloid song where I kind of just played the Vocaloid part on guitar, and it went viral and was, like, a big TikTok moment. And I wanted to recreate that with my own song, so I started the guitar riff inspired by that, and brought it to the session because I knew that Sophia speaks Japanese. The Vocaloid is really fast, like it's programmed vocals—you could make it say whatever you want, and you can make it ungodly fast." So, Henson asked Black to sing every note of the 26-note riff, and the singer suggested simply singing the alphabet. "I was like, 'Yeah, try it.' She hit (sings alphabet from A to Z), and we slowed it down so we could hear how it fit. She was like, 'We're making an alphabet song,' and wrote the song in like two hours."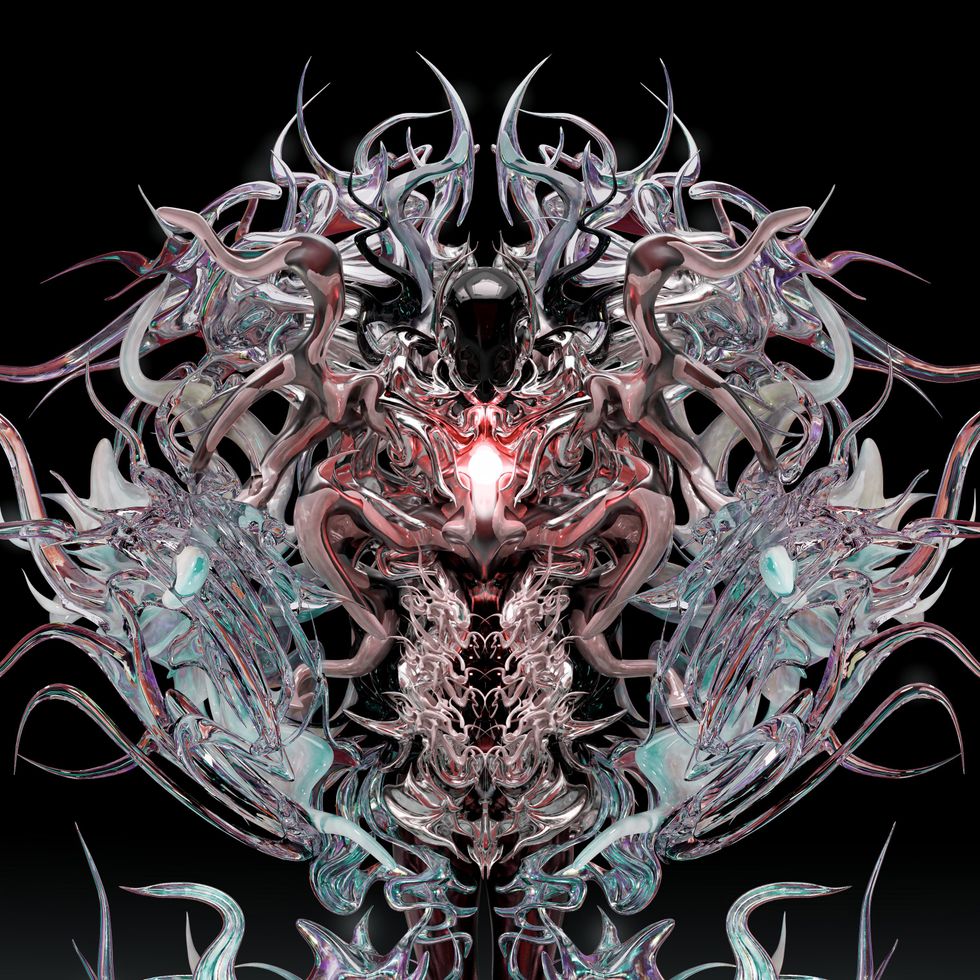 The band tapped a crew of collaborators to come onboard for Remember That You Will Die—so many that they already have tracks in store for their next project as well. Both guitarists agree that their favorite song on the record is "Ego Death," which features Steve Vai.
As much as the band are committed to their guitars, Henson and LePage look beyond their shared instrument to draw on diverse influences that come together like a breath of fresh air. Henson tries to make his guitar sound like a rapper, and he name checks Kanye West as an influence. You'll hear trap music, EDM, hip-hop, djent, and flamenco influences, all blended into something that incorporates virtuosic guitar playing to create sounds that are completely new, yet completely right.
"I found I was getting stuck in my box. And in order to get out of my box, I needed to move to an instrument that I don't know how to play." —Tim Henson
"I find that there's so much more to music than guitar. The guitar is just a means to an end," says Henson. "It's a tool to create music with. I just happened to play guitar my whole life, so that's why I do play guitar now." Other instruments help him find his unique sounds and get away from guitar-based writing. "I found I was getting stuck in my box. And in order to get out of my box, I needed to move to an instrument that I don't know how to play," he explains. "The muscle memory is causing the guitar to play me rather than me play the guitar. I don't know how to play the piano. I have no idea, so at this point, I'm just feeling out where this note is in relationship to this note. And because I have no knowledge of the keyboard, no muscle memory, everything that's in my head can come out easier, rather than it having to filter through my hands. The keyboard is allowing the composing muscles to work better, rather than the playing muscles."
Polyphia's Gear
Scott LePage explains that when he and guitarist Tim Henson formed Polyphia as teenagers, they sought to combine pop songwriting with technical death-metal guitar playing, asking themselves, "How do we create songs with structure like that out of the things we know how to do on guitar?"
Photo by Paige Margulies
Guitars
Ibanez AZ Custom Signature Models
Ibanez Nylon-string TOD10N Tim Henson Signature
Ibanez Meshuggah Fredrik Thordendal FTM33
Ibanez Xiphos 7-string
Ibanez J Custom 7-string
Custom Ibanez 8-strings
Pickups
Fishman Custom Signature Pickups
Modelers
Neural DSP Archetype: Tim Henson
Neural DSP Quad Cortex
Cabs
Effects (Plug-ins)
Native Instruments Replika

Native Instruments Substance
Native Instruments Analog Brass/Winds
Native Instruments Analog Strings
Native Instruments Valhalla
Native Instruments Kontakt
Spectrasonics Omnisphere
Splice samples
Cradle: The Prince
iZotope Neutron 2 and 3
FabFilter
Strings & Picks
Ernie Ball Titanium Coated (.009–.046, .009–.052, .010–.052)
Dunlop Tortex Sharp 1.12 mm
Both Henson and LePage initially learned how to play guitar from their dads (Henson also played violin seriously and says he started practicing two hours a day at the age of 3) and grew up on classic hard rock. LePage recalls that the first thing he learned was the pentatonic scale, which he calls "the best scale in the world," before moving on to Black Sabbath songs. "I later started figuring out shit by ear. After my dad taught me pretty much everything that he knew, I started wanting to learn arpeggios and all that because I found out who Yngwie Malmsteen was. And I was like, 'Holy shit, what's that?' My dad was like, 'Alright, we're gonna get you a guitar teacher.' So, there was this dude named Earl Bailey who lived a couple of streets down. I'd go to his house once a week, every Wednesday for a couple of years, and he taught me the modes, and arpeggios, and triads, and a bunch of theoretical stuff.'"
In their teen years, LePage and Henson digested the music of technical death-metal bands like Job for a Cowboy and As Blood Runs Black. "Fast stuff like that," LePage recalls as he sings a blur of notes. They were both in their late teens when they formed Polyphia, so these were fresh influences at the time.
"The first impression, if you were to listen to us and never heard of us, you might be overwhelmed." —Tim Henson
"When we first started writing music together, we implemented a lot of shit like that. So, it was like, 'Let's take this and apply it to pop structure songs,' and that's when we did Muse, our first album. And we kinda just took it from there—'How do we create songs with structure like that out of the things we know how to do on guitar?'"
In addition to their mind-boggling, hyper-speed licks, Polyphia's use of harmonics and open strings adds a unique flavor to their sound. LePage says, "Personally, it kind of started as 'how do I make it sound different?' And one thing—and I think I can vouch for everyone who's ever tried to play a Polyphia song when I say this—we like to make easy-sounding things complicated. To put it in layman's terms, because it sounds cooler and looks cooler when you play it like that. Using an open string and a harmonic in a spot that you wouldn't really have to is kind of what takes it 'there,' to that special, unique place."
Rig Rundown - Polyphia's Scott LePage
They've made a conscious effort to go beyond just nailing the notes, but also matching every single detail of their unison and harmony parts. This creates a level of detail that is a key to the Polyphia formula. Henson says, "On this last tour we wanted to fix a lot of things in that regard. In the past we've had a hands-off approach where I learn the part my way, he learns the part his way, and we just go on tour without much thought. What we wanted to do for this tour was kind of pick apart each unison section or each harmony section, and be like, 'You're sliding like this, you're bending like this, I'm bending like this, let's do the same thing.' For the new music, we're kind of just like sticking to what the record is. So, that means when I'm learning Scott's parts for the new music, I need to sit there and listen to every single inflection that he's making, whether he's sliding downwards or sliding upwards, or he's slightly behind the beat, or anything."
LePage adds, "Recently we've tried to lock in on it together. But even before that, we have a pretty similar style of playing because we pretty much grew up together playing guitar."
Polyphia's sound owes a lot to the two guitarists' abilities to sync every articulation and inflection of their playing for unison parts and harmonized leads. Tim Henson explains, "I need to sit there and listen to every single inflection that he's [Scott LePage] making, whether he's sliding downwards or sliding upwards, or he's slightly behind the beat, or anything."
Photo by Timothy Alsbrooks
With so much refined technique at the ready, Polyphia has mastered the balance of "flexing" and the essentials. Henson says, "The first impression, if you were to listen to us and never heard of us, you might be overwhelmed. There's a lot happening. The cool thing about that is the more you listen, the more you will find. The layers of the music on top are really flashy, proficient technique things. Under all of that is where the meat is. I think a lot of our diehard fans would agree that the more that they listen to it, the more they appreciate it."
LePage adds, "The guitar riff should be able to stand by itself and still sound good. Like if you picked up an acoustic guitar at a campfire, people should be able to keep the tempo in their heads and be able to bob their heads to it."
Polyphia - Live at The Ogden Theatre, Denver, CO, 8/18/2022