Seymour Duncan Launches the "Music Heals" Campaign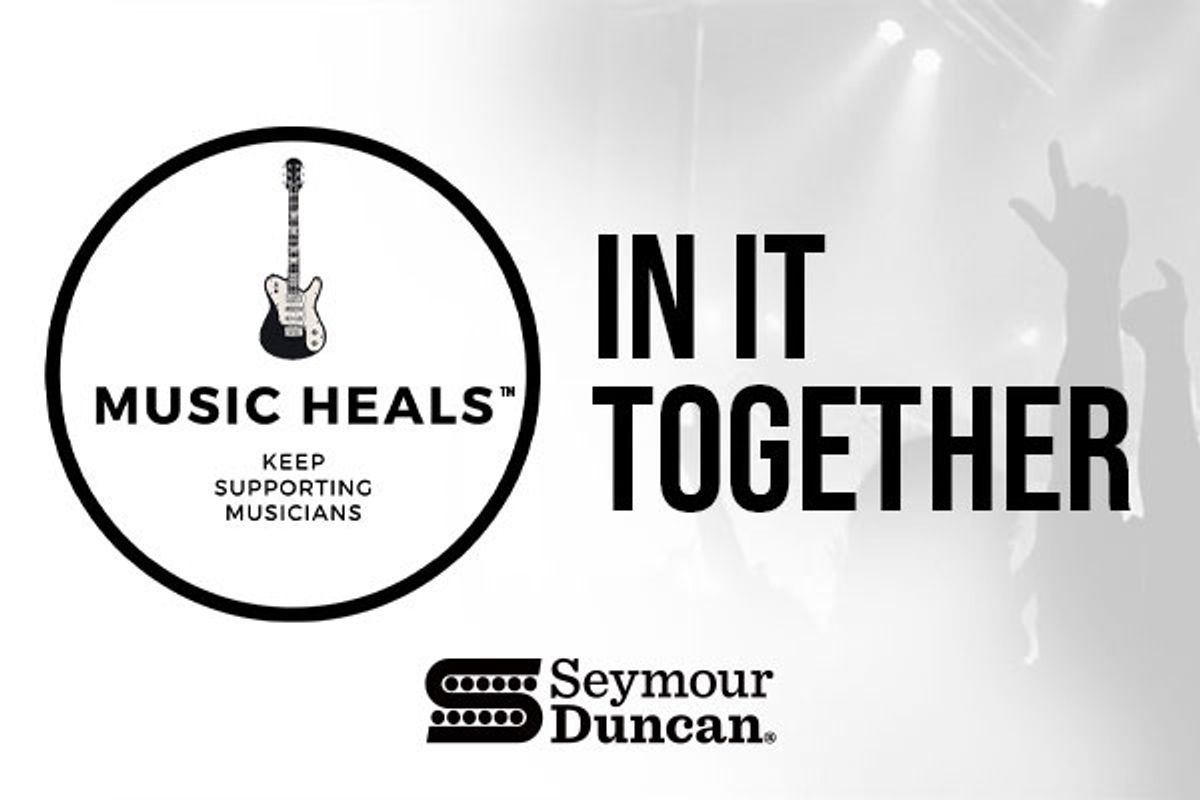 The campaign includes promoting professional musicians on the Music Heals website.
Los Angeles, CA (April 1, 2020) -- Seymour Duncan has supported helping artists share their musical talents with the world for nearly 45 years. With this highly unusual crisis and with the cancellation of tours and events globally, we are dedicated to helping professional musicians find other ways to thrive. The world needs their music now more than ever.
The Music Heals campaign informally launched the moment tours and music events around the world started getting cancelled due to the COVID-19 pandemic. With so much uncertainty for our artists, Seymour Duncan immediately delved into other ways to support them as well as share ways that their fans can help.
The campaign includes promoting professional musicians on the Music Heals website (www.seymourduncan.net/musicheals) by providing links where fans can purchase music, merchandise and lessons from their favorite artists to support them during this time. It also includes a weekly contest called "The Social Woodshed," where some of the world's greatest guitarists and bassists present a "playing challenge" to the Seymour Duncan audience. The winner with the best submission receives a virtual lesson from that week's artist, paid for by Seymour Duncan.
Diana Wilson, CEO of Seymour Duncan notes, "During this challenging and uncertain time, our goal is to support all artists by encouraging their fans to connect with them in innovative new ways. While we might not be able to see our favorite musicians at a live show just yet, we can let them feel our love so they know that when the stage lights come back on, we'll be in the audience cheering them on. Because, as we all know, there's nothing like the healing power of music to lift our spirits and heal our souls!"
The Music Heals campaign is open to all professional guitarists and bassists (not just Seymour Duncan artists). We encourage any professional musician feeling the impact of this global crisis to submit their band name and a link where fans can buy their merchandise, music or lessons here: www.seymourduncan.net/musicheals.
For more information:
Seymour Duncan