DV Mark Announces New Amps and Pedals for 2012
Toronto, Canada (February 8, 2012) – Italian guitar amp brand DV Mark unveiled its new products for 2012 at a press conference at the NAMM show in Anaheim, California. Included
Toronto, Canada (February 8, 2012) – Italian guitar amp brand DV Mark unveiled its new products for 2012 at a press conference at the NAMM show in Anaheim, California. Included are four new heads, two new cabinets, a new combo and six new effect pedals—all made in Italy.
Triple 6 (new release)
This updated version of the 120W, 3-channel, all-tube Triple Six head has two gain stages for the second and third channels, making it essentially a Bad Boy 120 and a Triple 6 in one head. KT88 power tubes, automatic biasing and matching of output tubes, MIDI switching and more.
DV 403 CPC
A three-channel version of the popular Little 40 L34 head, with Continuous Power Control for dropping the power from 40W all the way down to as low as 0.5W, for getting the tone you want at lower volumes. Swap out the default EL 34 tubes with 6L6 or 6V6 tubes, and the amp matches and biases them for you. MIDI control and much more.
MULTIAMP
A rack-mountable stereo preamp/effects processor/power amp, includes amp and cabinet emulators, tuner, and three channels (clean/crunch/lead). Incredibly versatile and easy to use.
AMPLI-TUDE
Amplifier + Attitude = AMPLI-TUDE, Frank Gambale's signature model head with incredible tone, finely crafted channel presets, studio-quality effects, easy programmability and more. Includes three channels, onboard delay, reverb, chorus and flanger, MIDI switching.
CS 112 Small
Super-compact 1x12 cabinet, loaded with traditional ceramic-magnet Celestion speakers, open back, weighs only 18 lbs.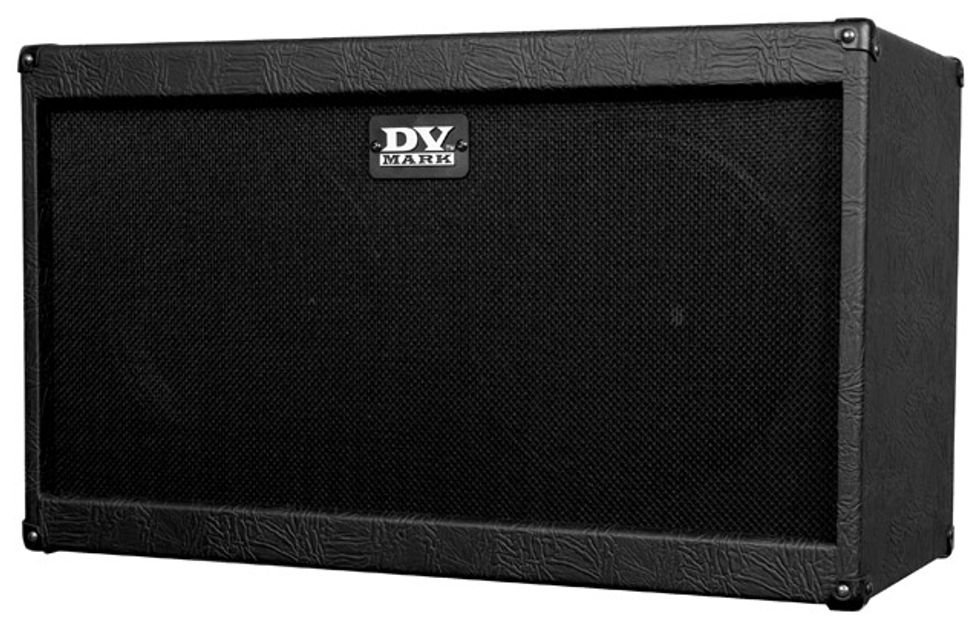 CS 212
Lightweight 2x12 cabinet with ceramic-magnet Celestion speakers, open back, 4 and 8 ohm versions, weighs only 30 lbs.
Galileo 15 Vintage
New version of the Galileo 15C combo, equipped with Celestion ceramic speakers.
DV7 Booster
7-band EQ and clean boost, runs on 9 or 12V or 9V battery.
DV7 Distorsore
Distortion pedal with 7-band graphic EQ to customize your distortion sound, runs on 9 or 12V or 9V battery.
DV Fuzzer
Fuzz distortion with tone and sustain control, runs on 9 or 12V or 9V battery.
DV Mini Boost
Ultra-compact clean boost and VPF (Variable Preshape Filter--boosts lows and highs and cuts mids) pedal. Runs on 9V or 12V.
DV Mini Dist
Ultra-compact distortion pedal, includes two tone filters.
DV Mini Drive
Ultra-compact overdrive pedal, with drive and tone controls.
For more information:
markbass.it