Ernie Ball Coated Titanium Slinky Acoustic Strings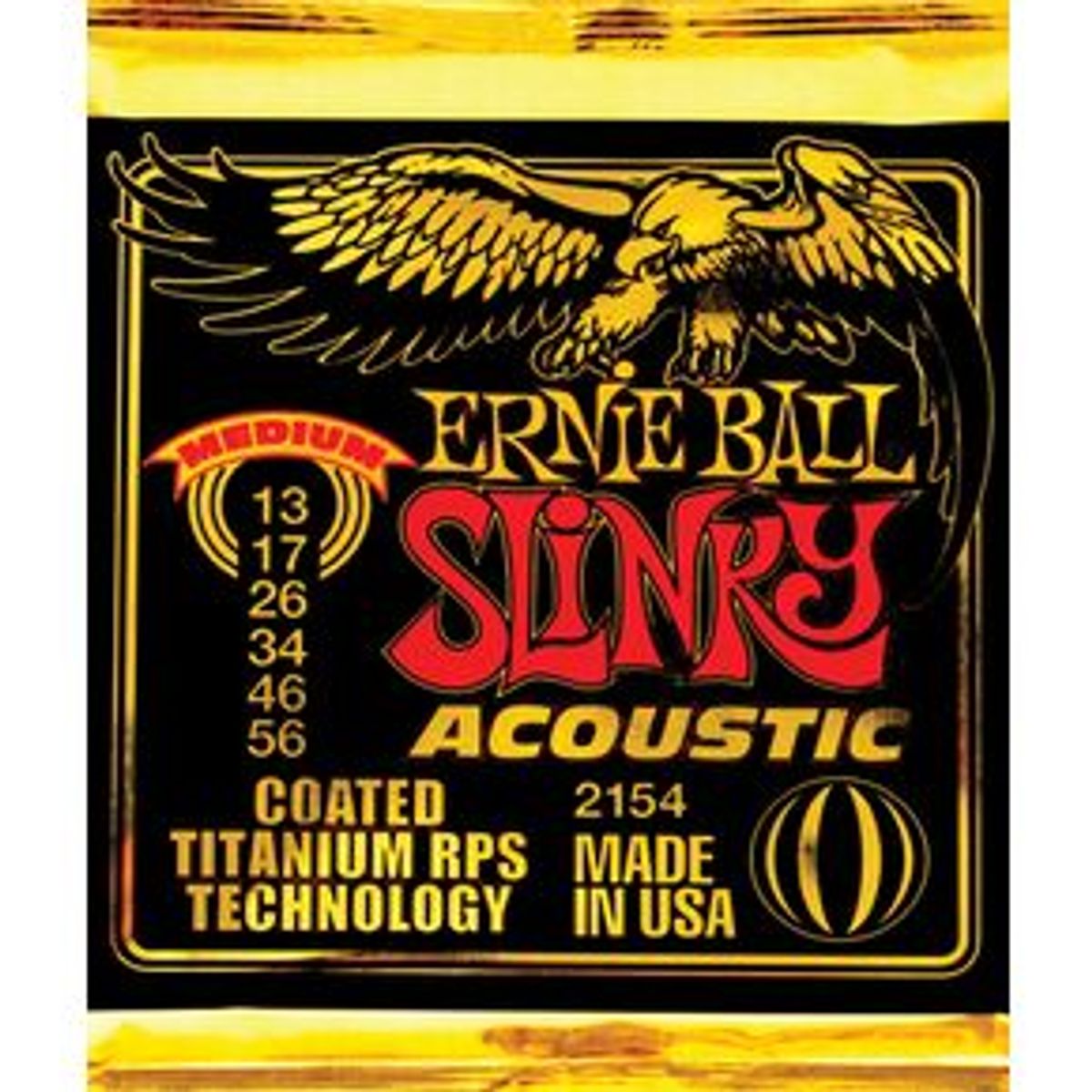 San Luis Obispo, CA (January 17, 2008) - Ernie Ball''s newest acoustic strings, coated titanium Slinky Acoustics, are now shipping. They feature patented coated Titanium RPS technology that resists rust
San Luis Obispo, CA (January 17, 2008) - Ernie Ball''s newest acoustic strings, coated titanium Slinky Acoustics, are now shipping. They feature patented coated Titanium RPS technology that resists rust and grime for a more consistent tone. Here''s the rundown from Ernie Ball:
The Slinky Acoustics are stronger and longer-lasting than traditional coated and uncoated strings, thanks in part to an exclusive protective coating on both the wrap wire and the plain strings, as well as a patented winding of titanium wire around the lock twist of the ball end. Staying true to Ernie Ball''s heritage of superb craftsmanship and sound quality, the Slinky Acoustic sets are also made with the finest and freshest raw materials, resulting in a crisp ringing sound with pleasing overtones.
"As far as we''re concerned, plain strings need the same protection as wound strings, and this is the long-awaited solution," said Brian Ball of the Ernie Ball Company. "These strings are resistant to corrosion and dirt, and are stronger all around than any we''ve seen."
Enhancing the inherent string quality and freshness is Ernie Ball''s new string packaging - the company''s first new string packaging concept in more than 45 years. Produced and now hermetically sealed into their packages at Ernie Ball''s desert headquarters in Coachella, California, the Slinky Acoustic strings are exposed to minimal moisture and humidity from factory to retailer, ensuring that all strings are as fresh upon opening as they were the day they were made.

For more information:
ernieball.com