Fishman Unveils Fluence Modern 8-String Humbucker Pickup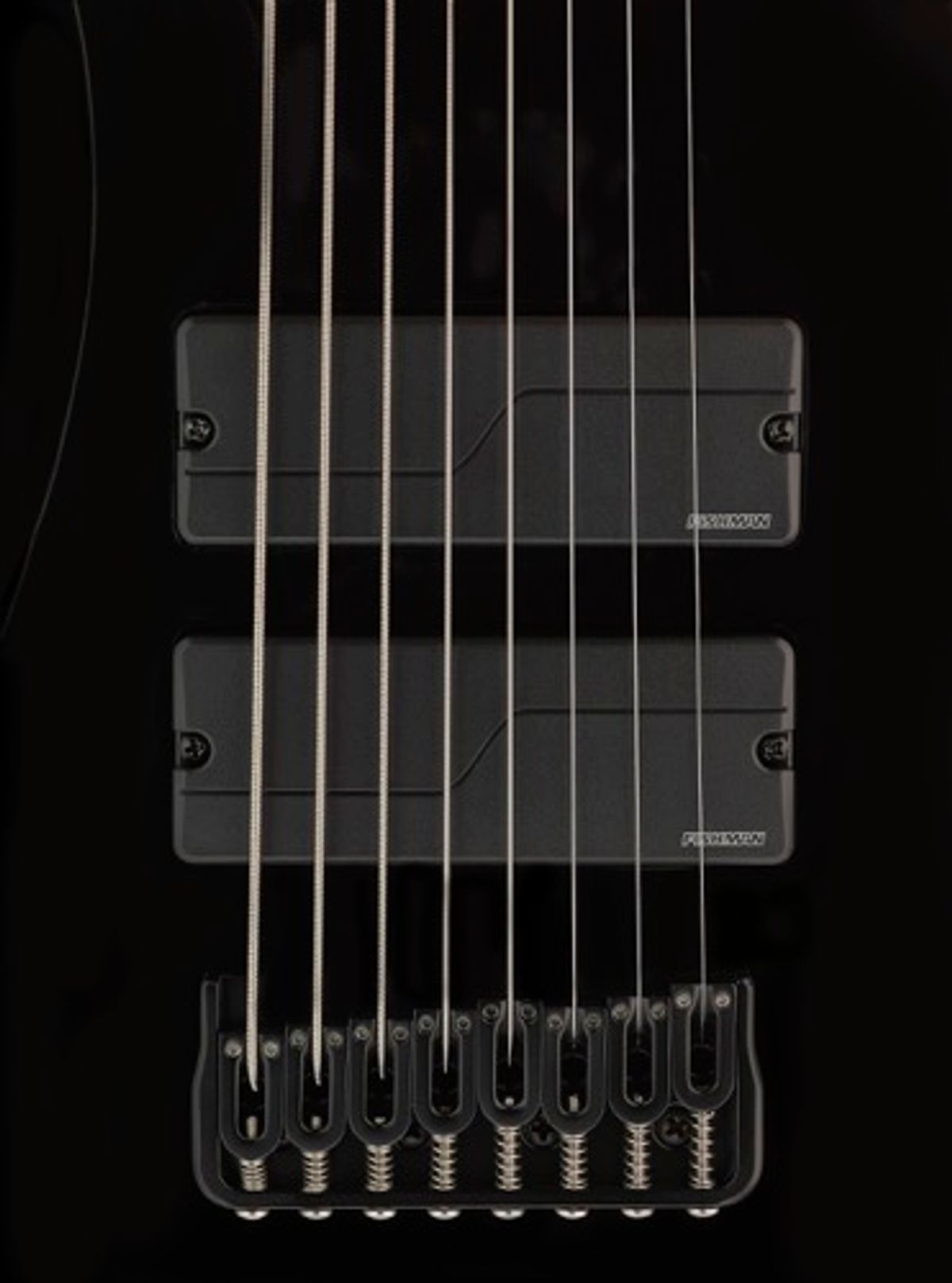 Line of Multi-Voice pickups expands to include 8-string models.
Andover, MA (July 17, 2015) -- In response to demand from players, the Fishman Fluence line of Multi-Voice pickups continues to expand. Players who appreciate the unique combination of dead-silent operation and Multi-Voice tones have eagerly adopted the Fishman Fluence Modern Humbucker.
Originally available as a 6-string version, because of Fluence pickups' unique ability to maintain its original sound irrespective of coil size, requests quickly came in for a 7-string version, and then an 8-string. Fluence 8-String Humbuckers are everything players love about Fluence 6-string pickups, plus 2-more.
Like all Fluence pickups, the new Modern Humbucker 8-String pickups have two voices. The Alnico version offers full, round, boosted, with articulation and dynamics in Voice 1, and a Fluence-exclusive crisp, clean and fluid tone in Voice 2. This combination makes the Modern Humbucker 8-String Alnico perfect for the bridge position.
Voice 1 of the Ceramic 8-string model delivers the ideal ceramic active tone––crisp, searing, big yet tight. The modern passive attack of Voice 2 provides organic, high output, passive ceramic tone for exceptional distortion. This model is ideal for the neck position.
Fluence Modern HB 8-String Pricing:
| | | | |
| --- | --- | --- | --- |
| Alnico | Black Plastic | $181.75 MSRP | $139.95 MAP |
| Ceramic | Black Plastic | $181.75 MSRP | $139.95 MAP |
| Set of 2 | Black Plastic | $324.61 MSRP | $249.95 MAP |
For more information:
Fishman