GALLERY: Joe Bonamassa's "Dust Bowl" Tour Guitars
The guitars Joe Bonamassa is using on his 2011 tour supporting "Dust Bowl." Photos taken March 6, 2011 in Davenport, Iowa by Chris Kies.
"Bonamassa had purchased this 1959 Gibson Les Paul Sunburst just before this tour. He said, ""When I first plugged it up to the rig, I was like, 'There it is. That's what's been missing in my life for a while."" He says the guitar has a great neck and really howls. Bonamassa says he tends to use the guitar for four or five songs per night and used the guitar on рIf Heartaches Were Nickels,с рYou Better Watch Yourself,с рSloe Gin,с and рSteal Your Heart Away.с"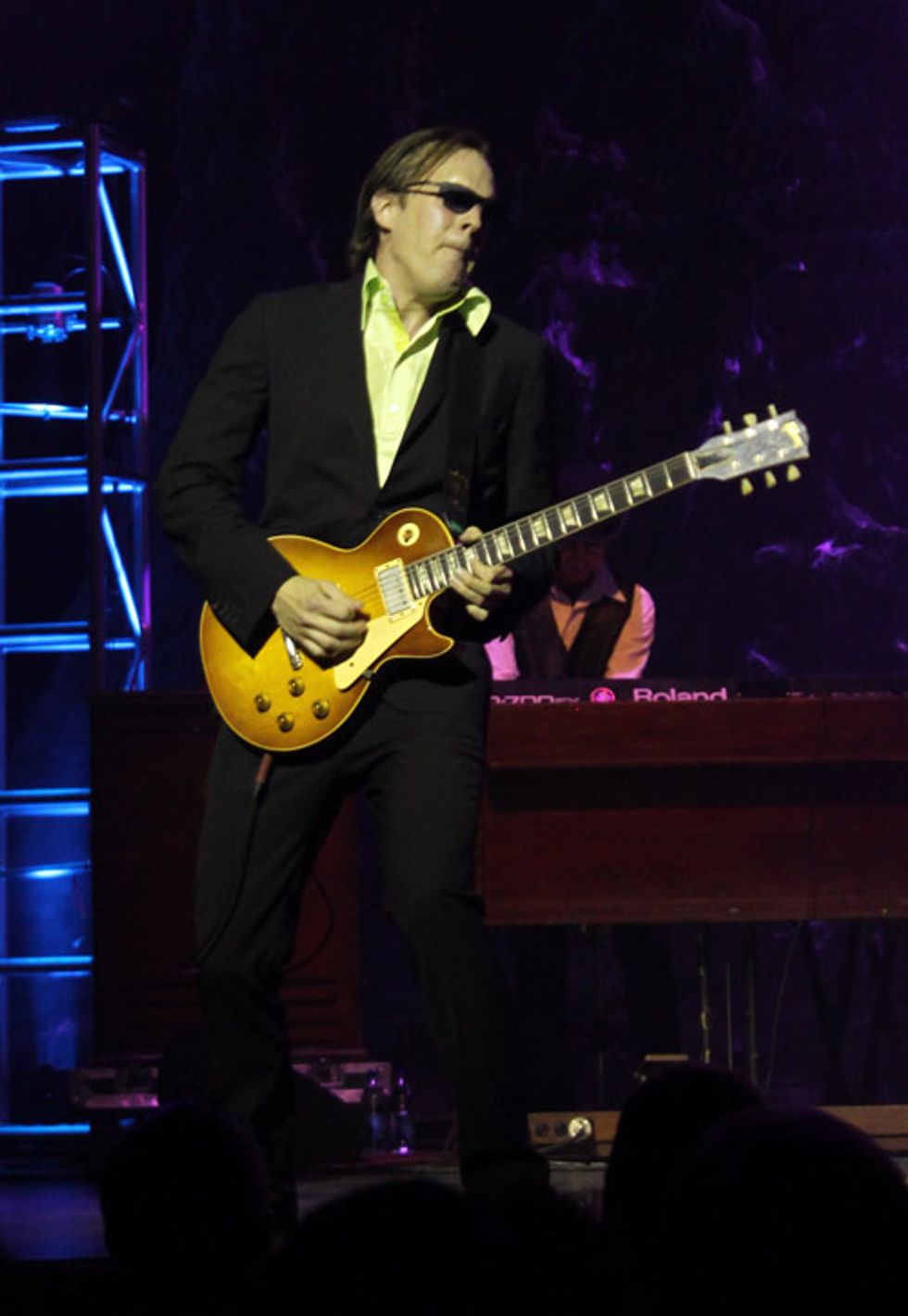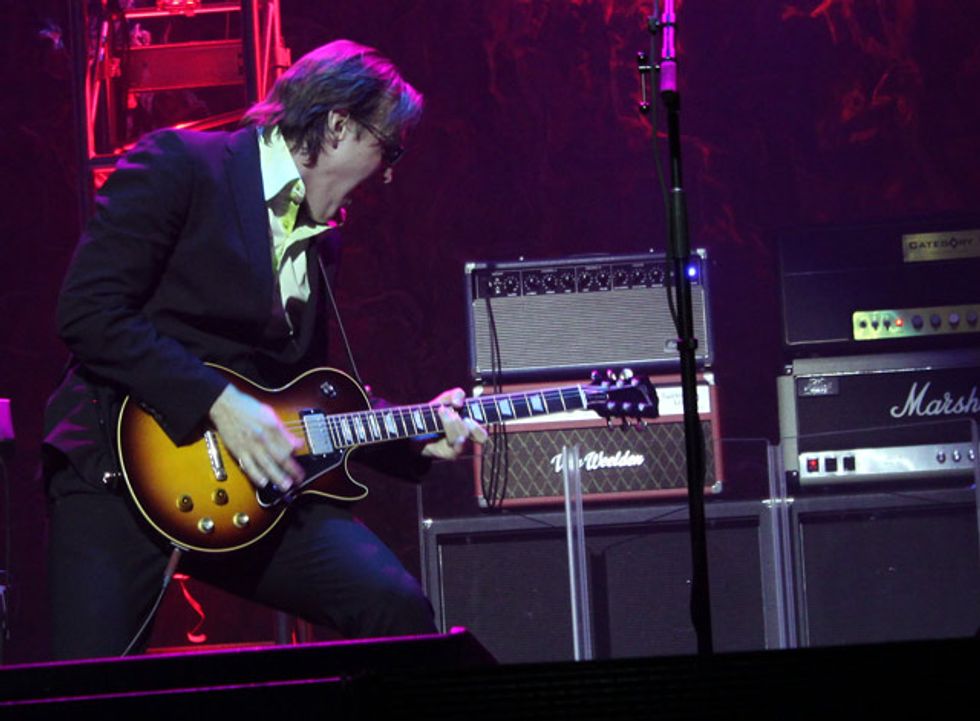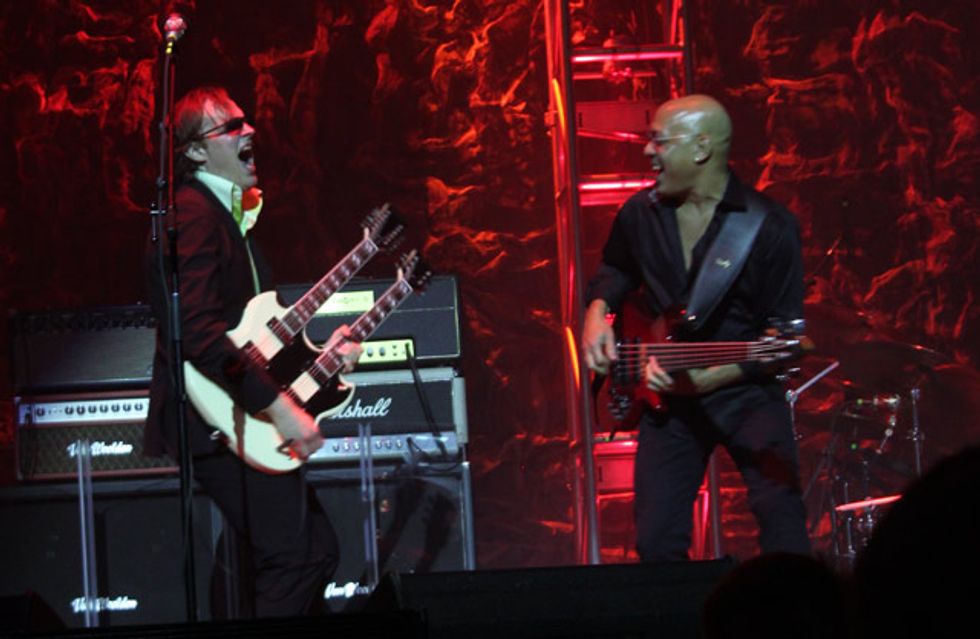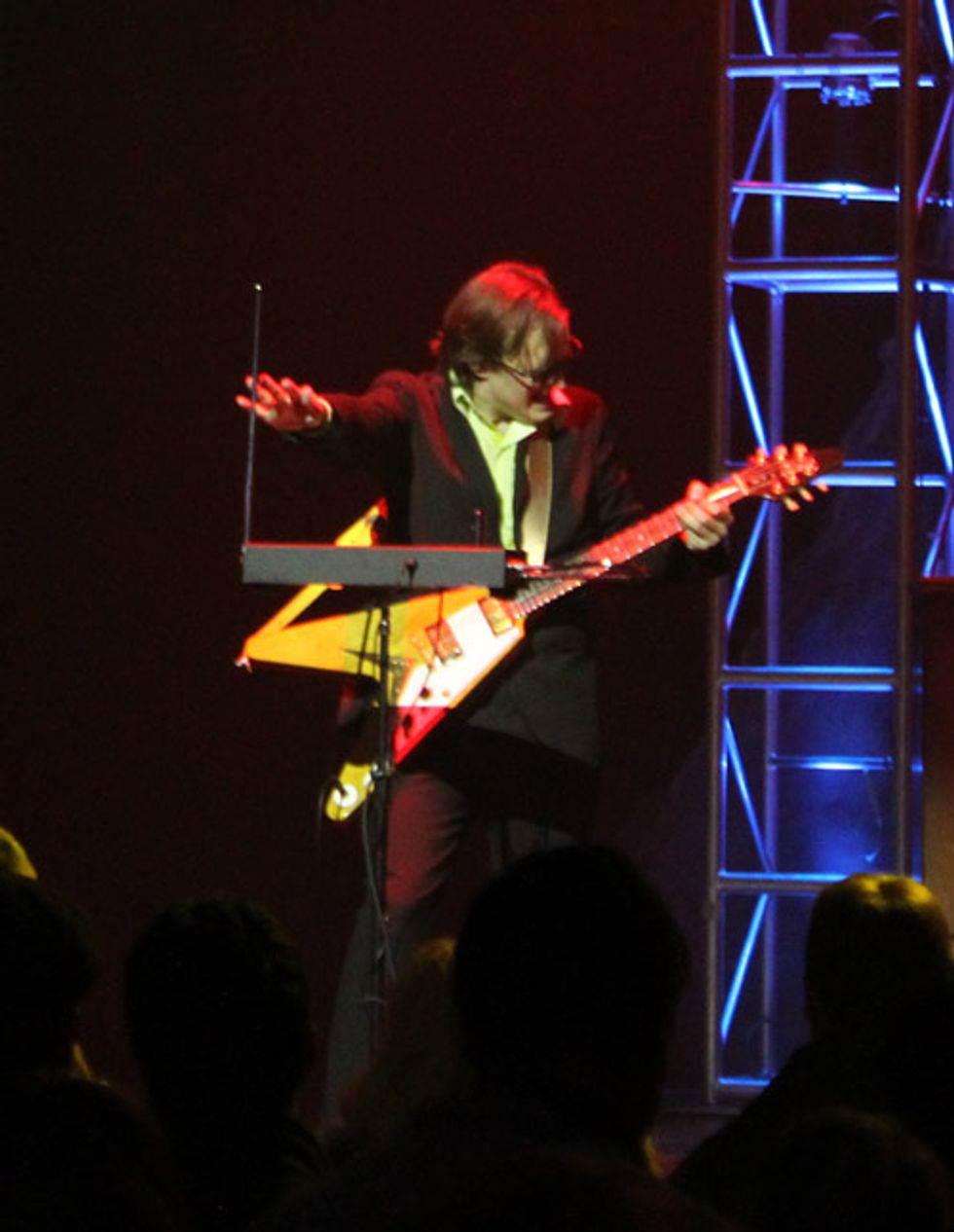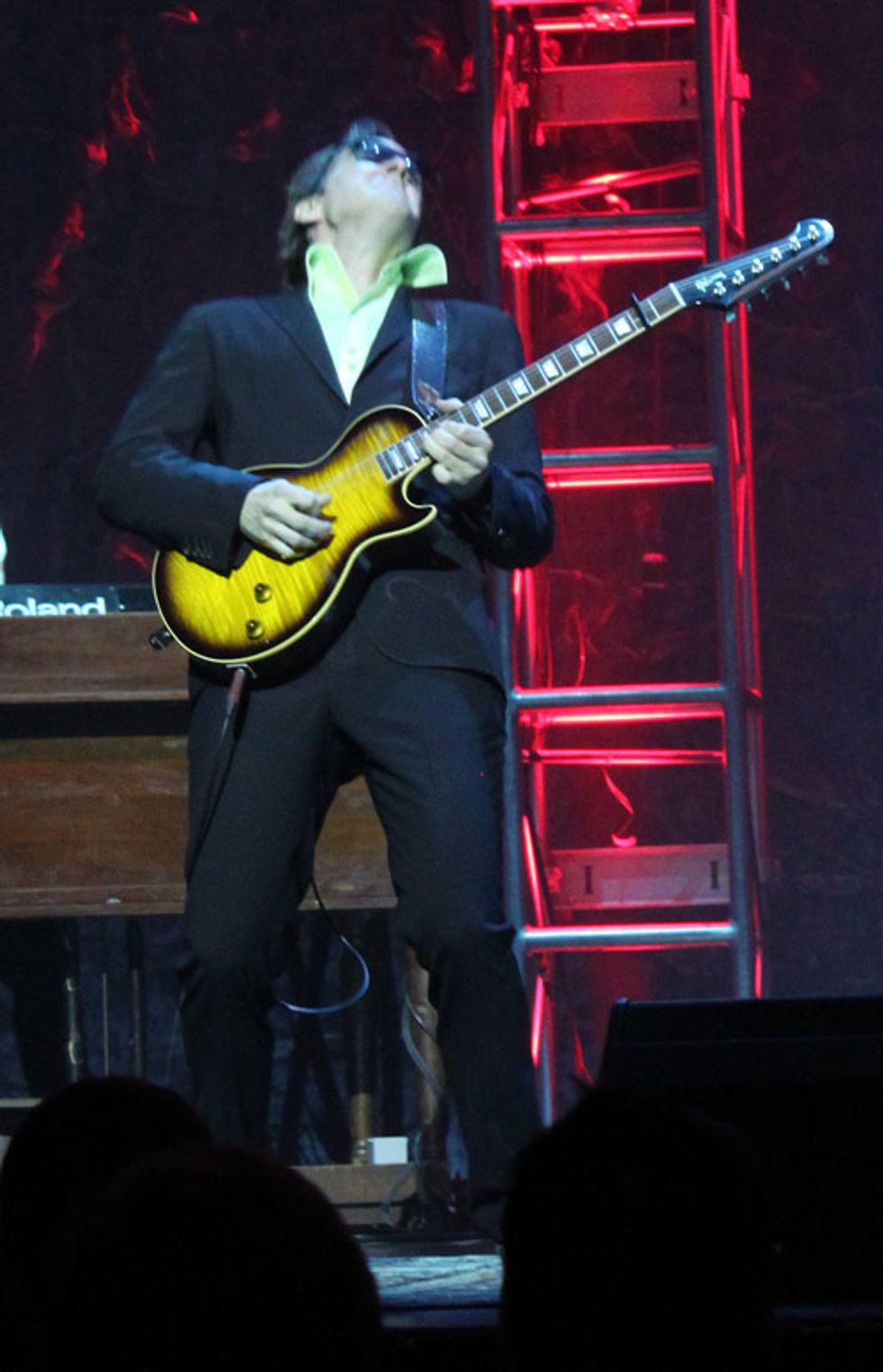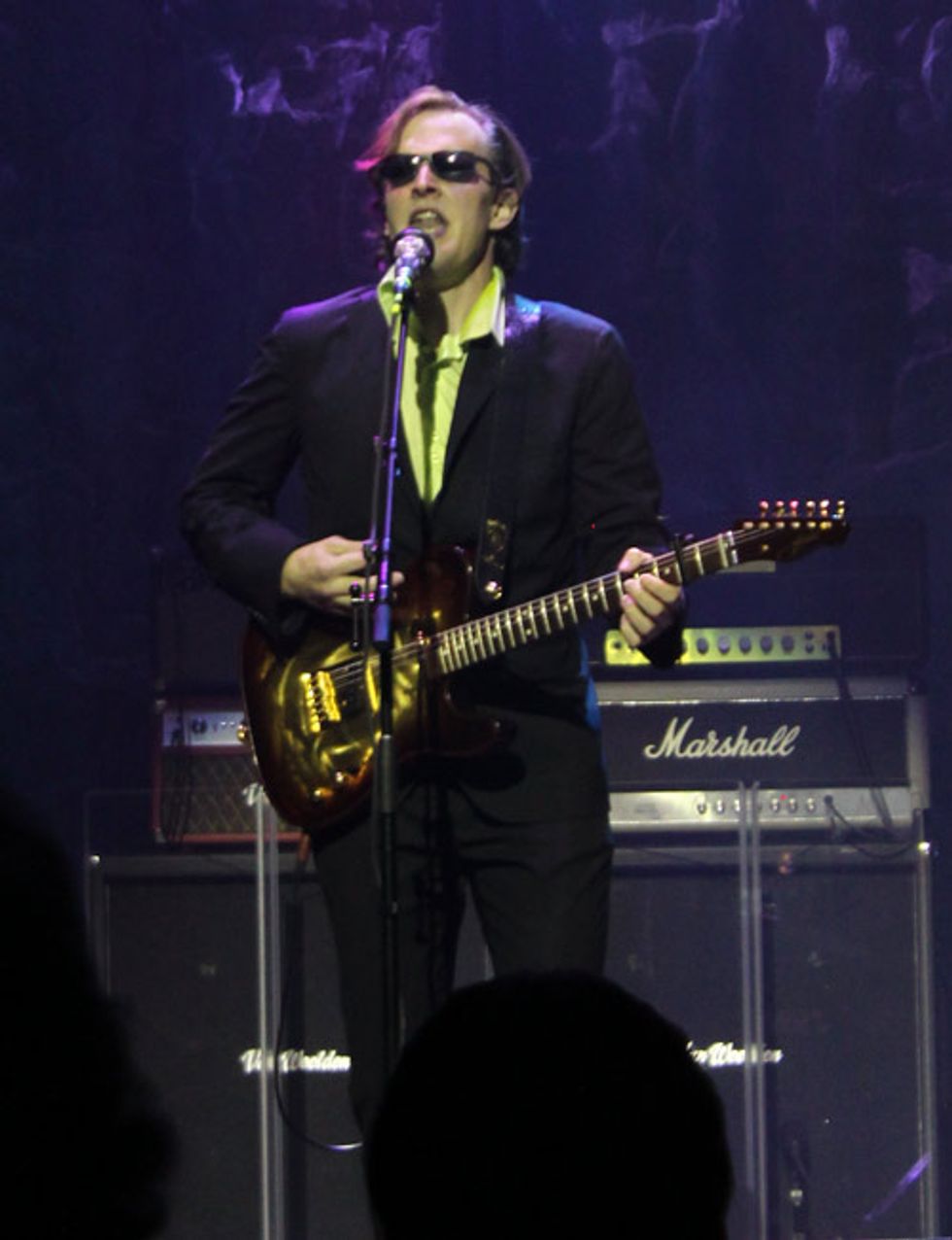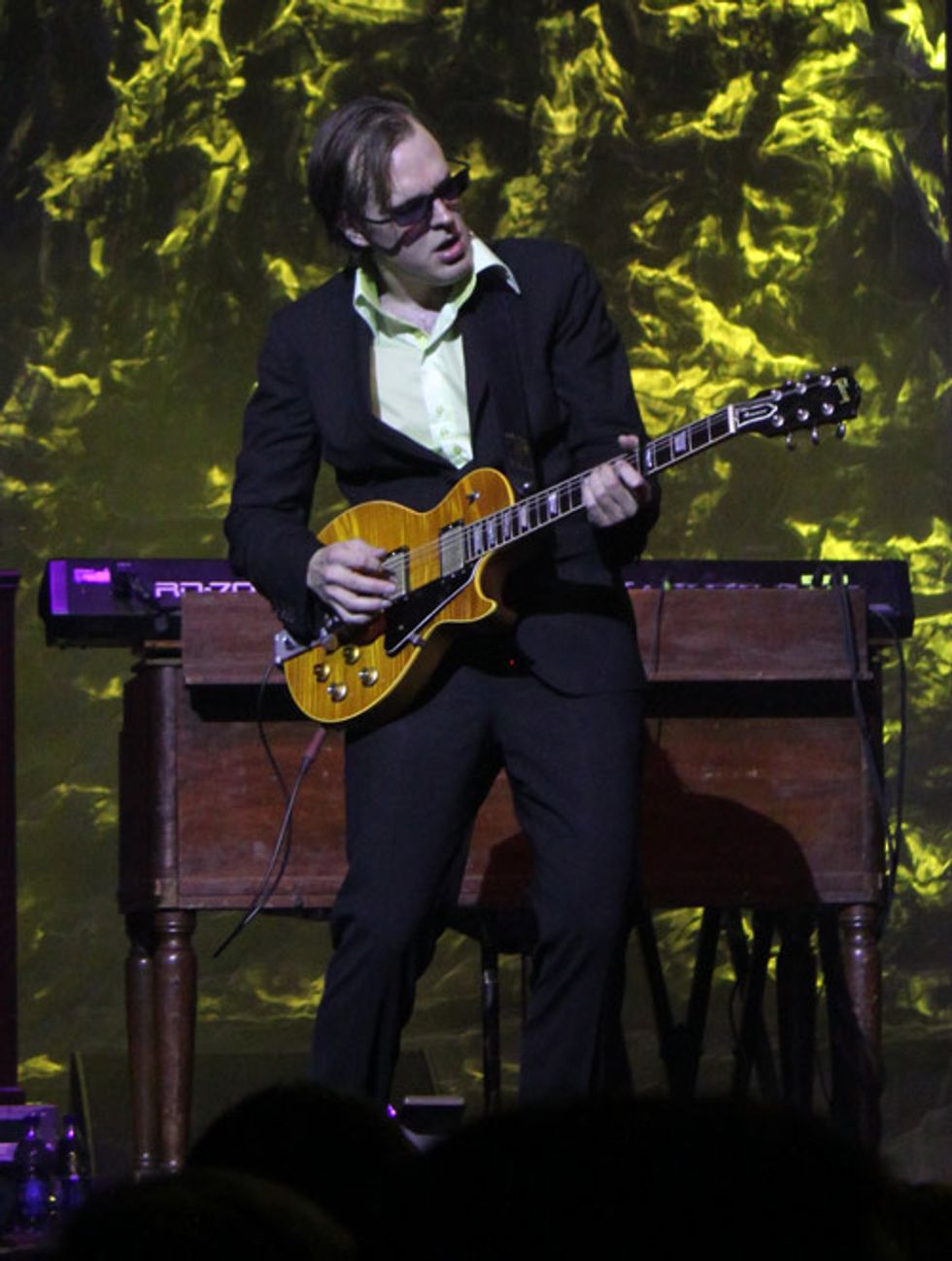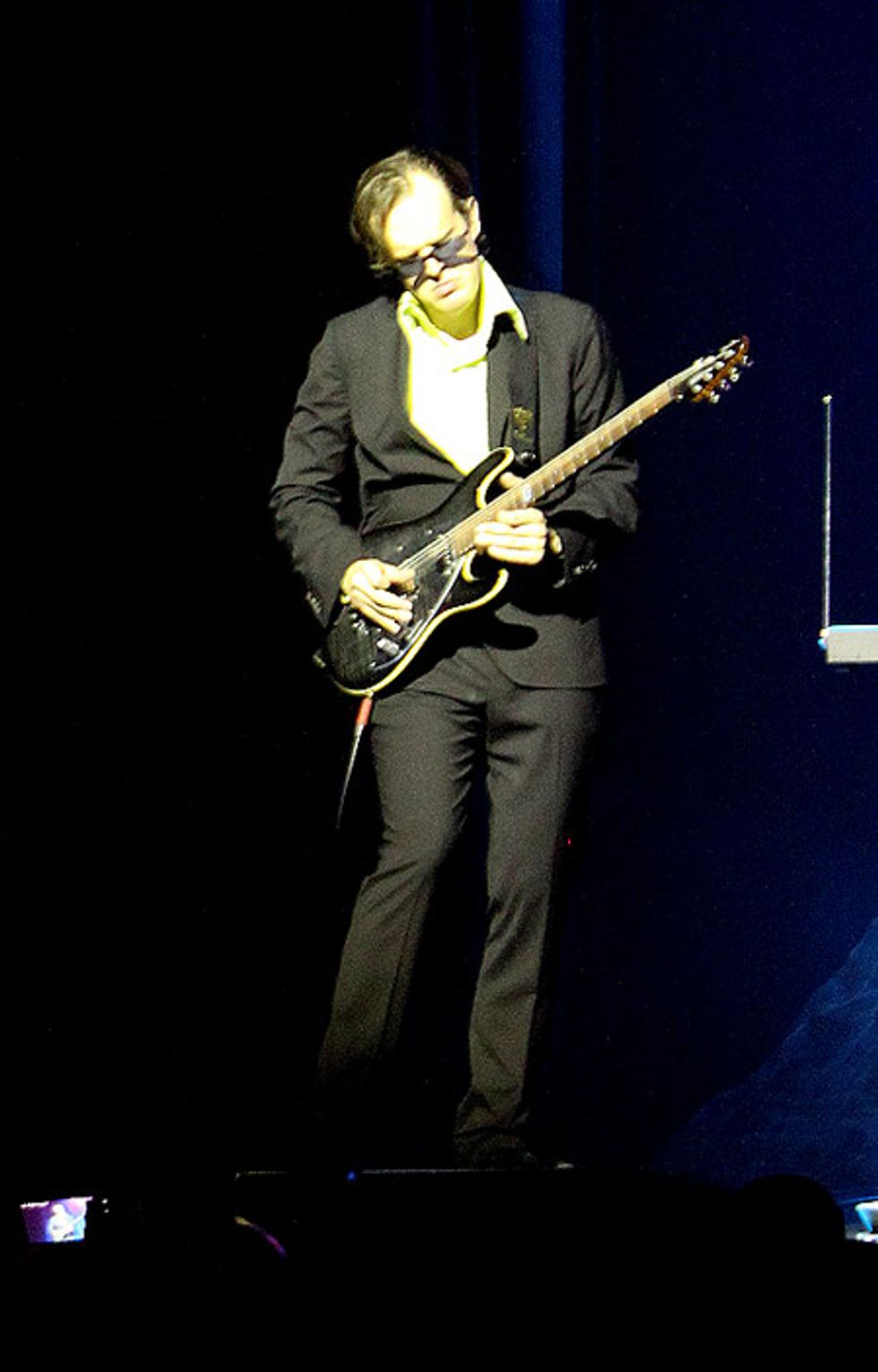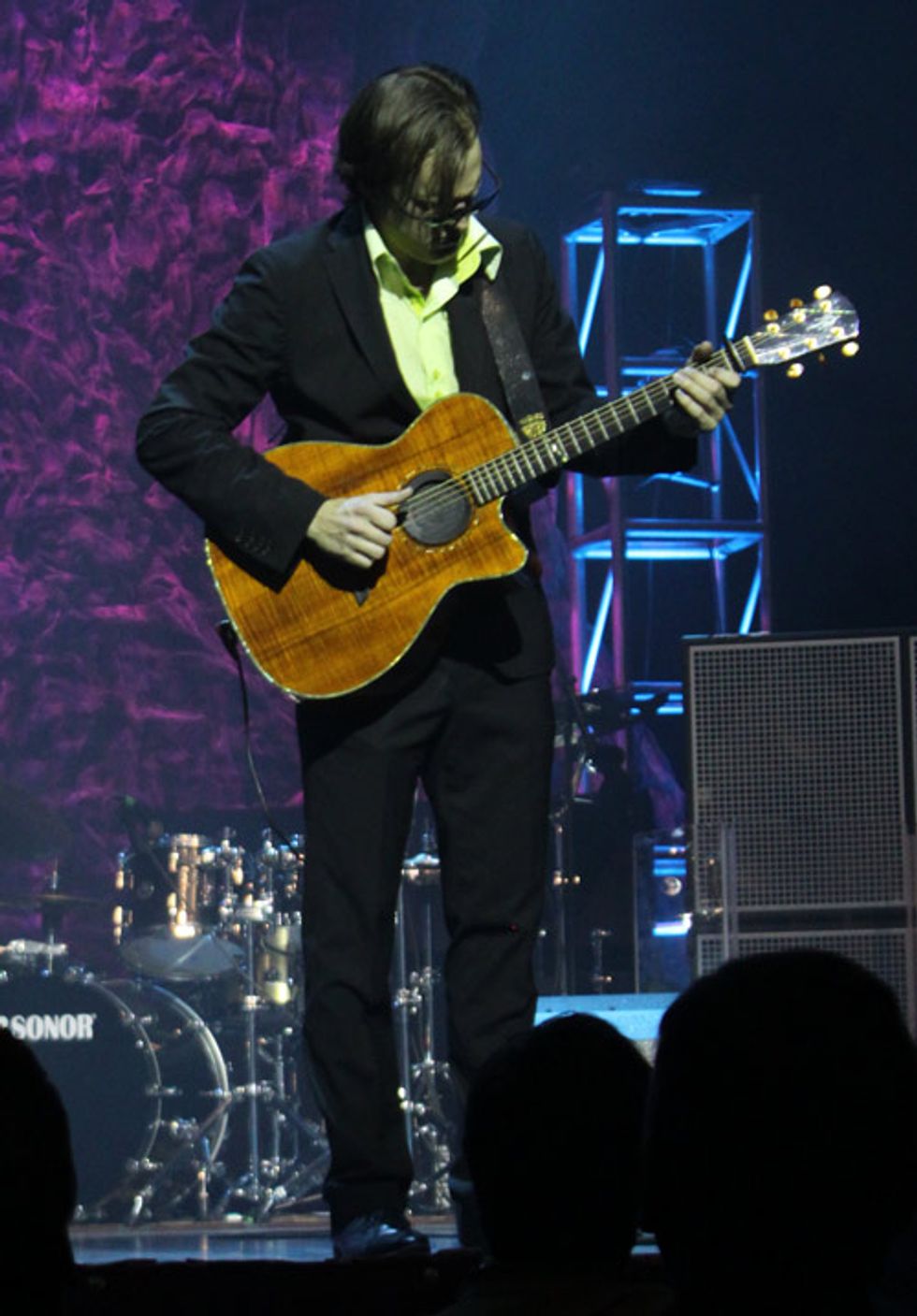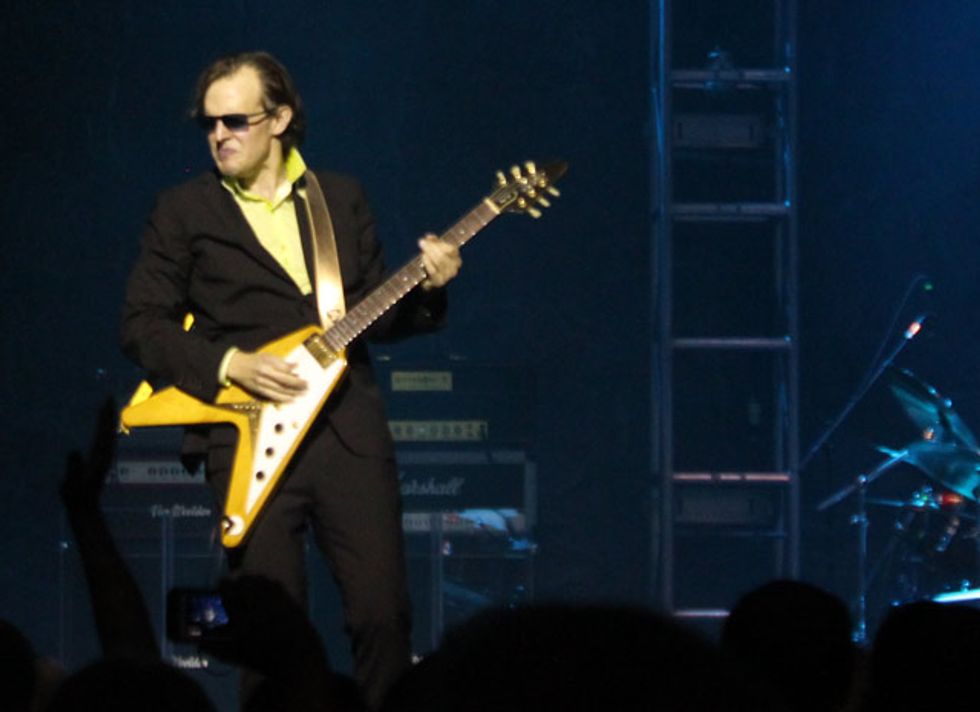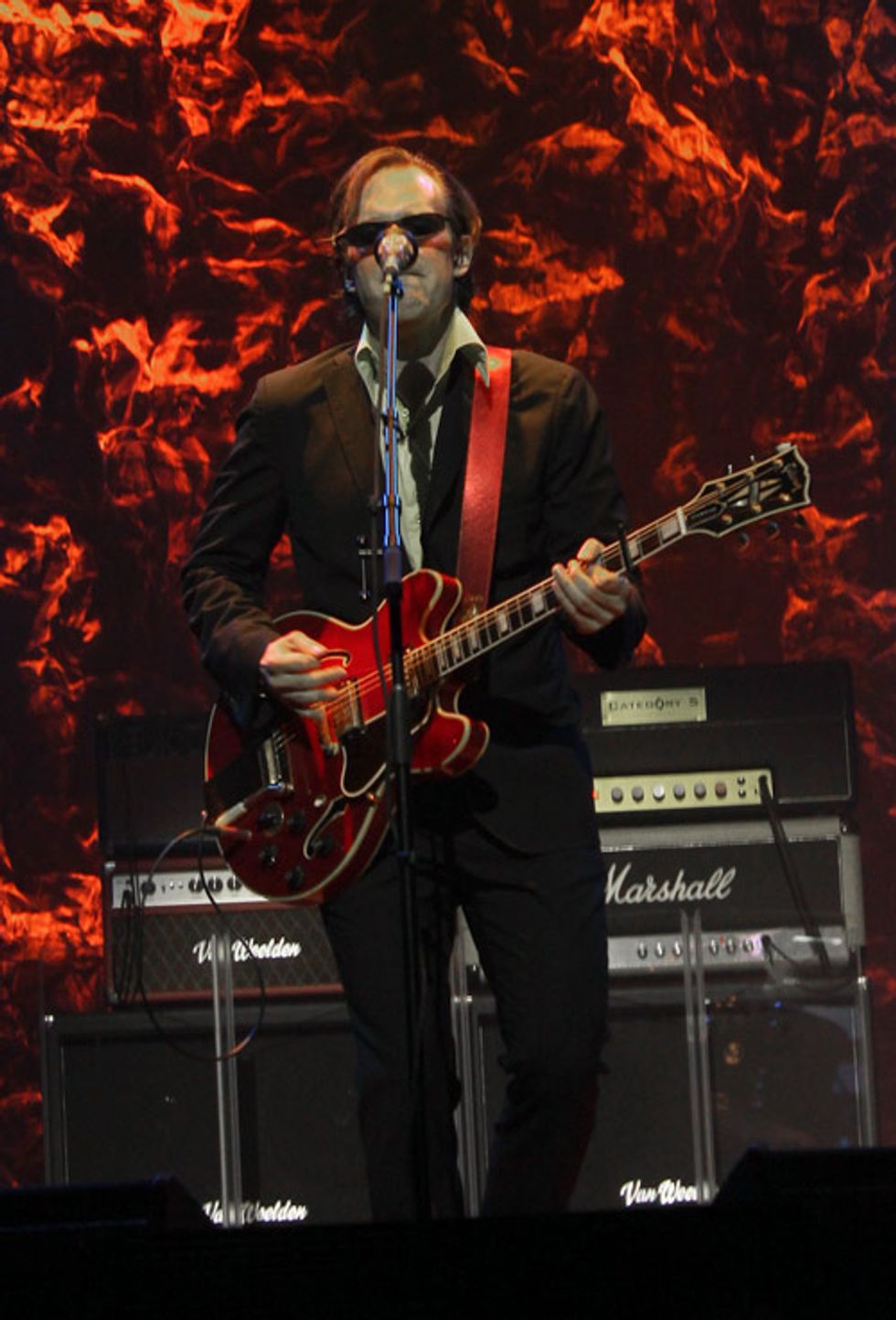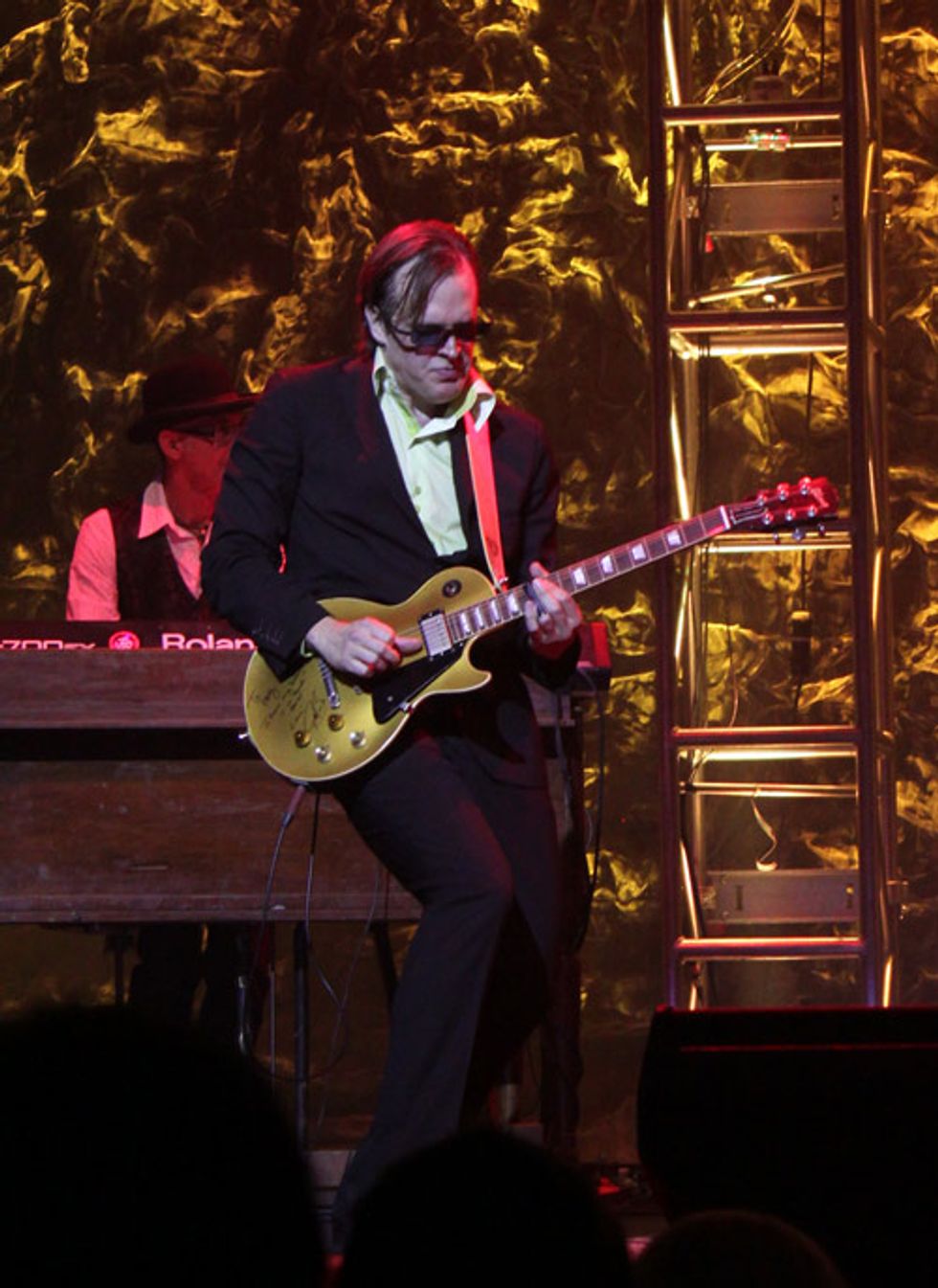 Make sure to check out our exclusive video Track Breakdowns with Joe Bonamassa where he breaks down songs from the new album, plays some riffs, and discusses his gear in detail:
"Dust Bowl" - "Slow Train" - "You Better Watch Yourself"