See the new electric, acoustic, and bass guitars from Musikmesse 2013.
"Frank Hartung Guitars' new Embrace Worntage '57 features a classic goldtop recipe of mahogany and maple, and has a Brazilian rosewood fretboard, Ray Gerald humbuckers, a bell-brass bridge, and a nitro finish."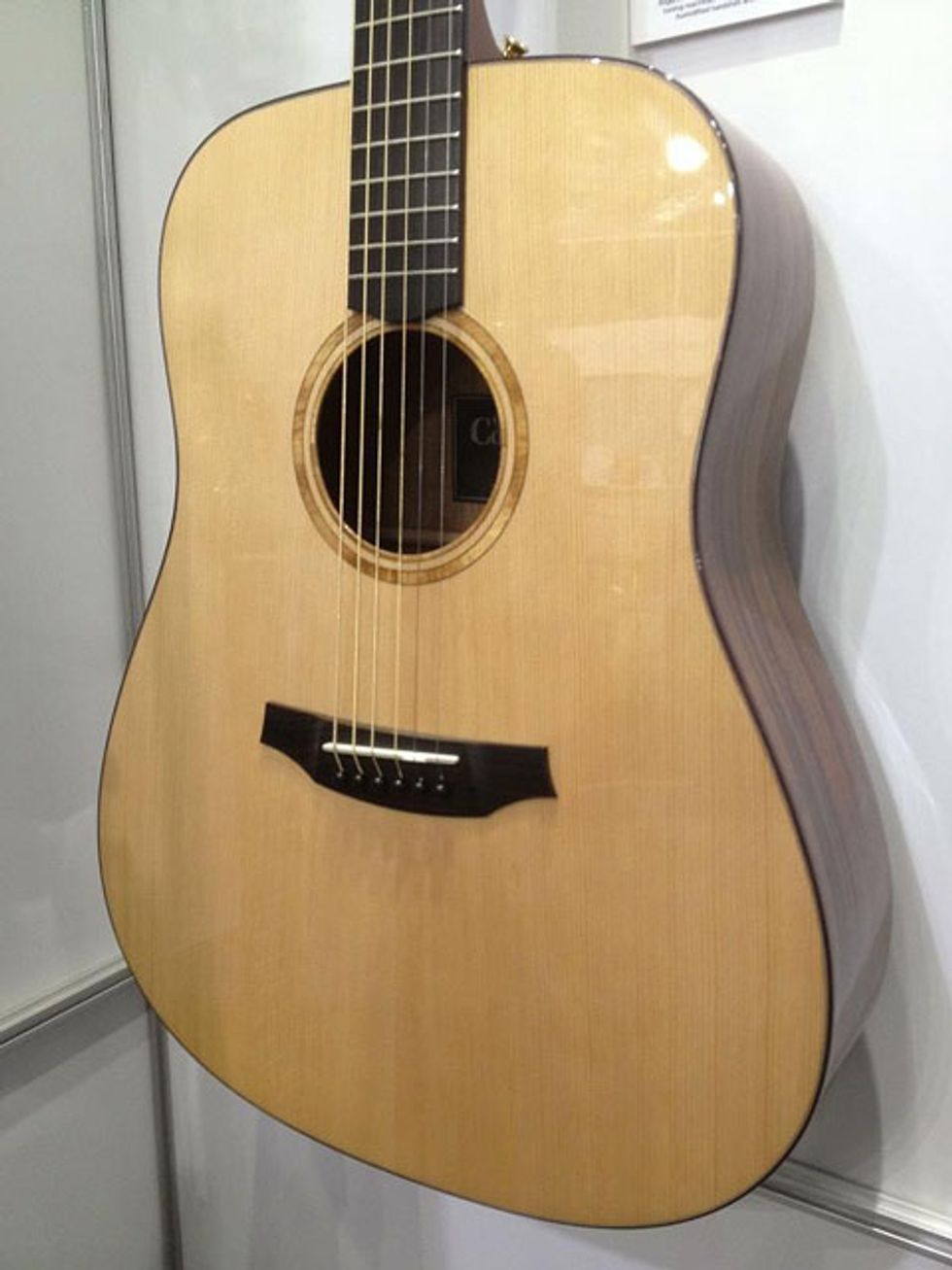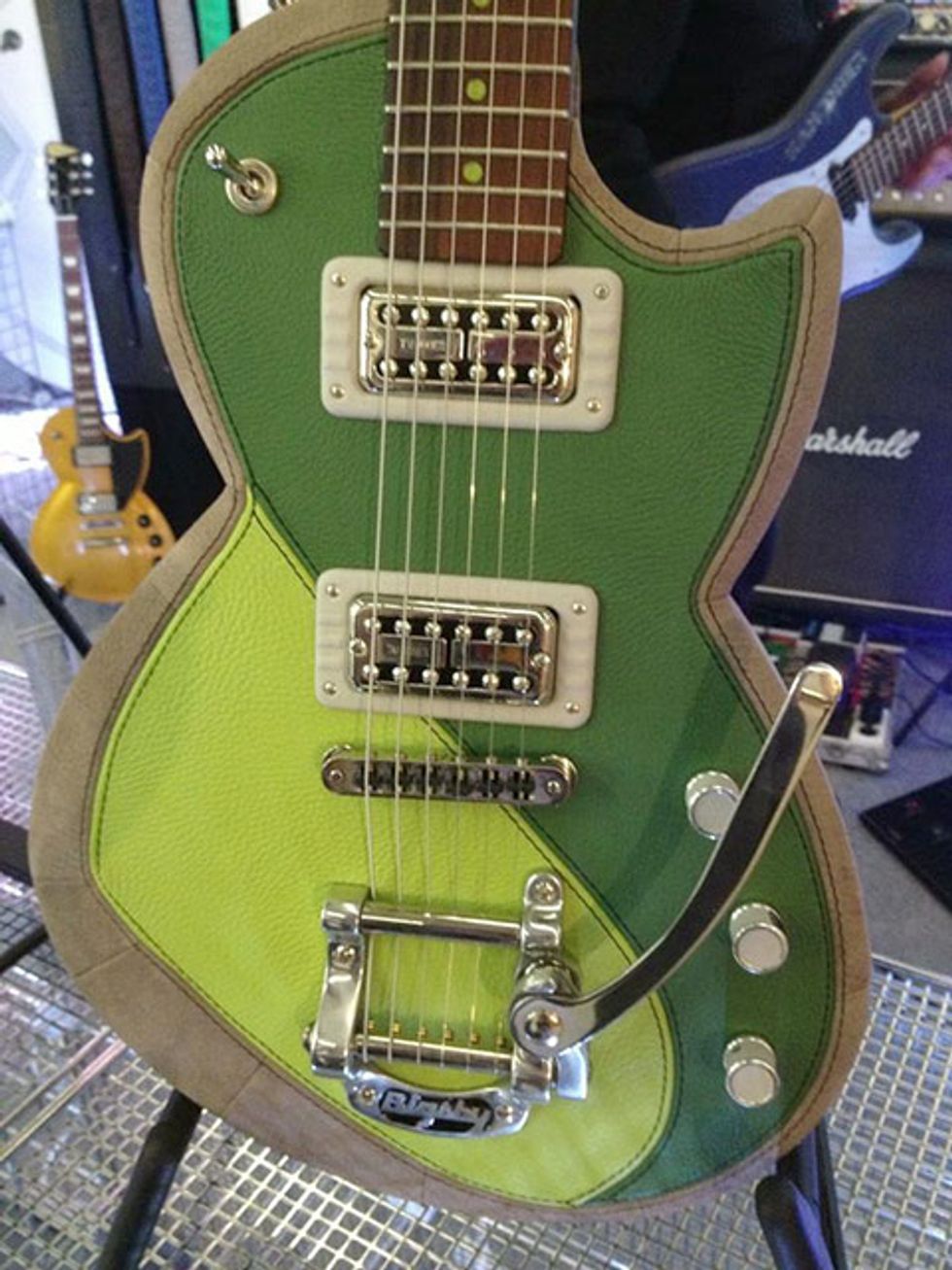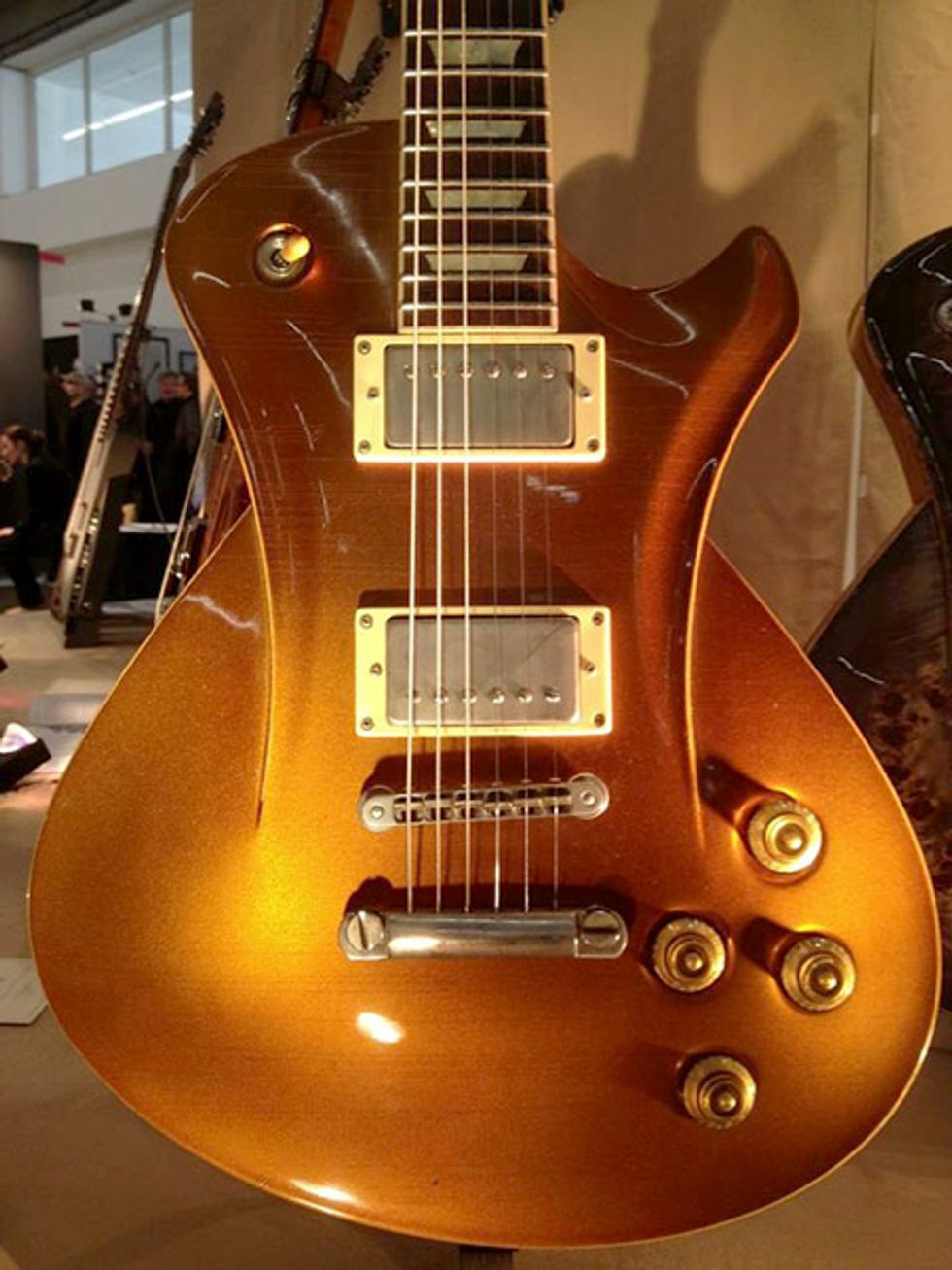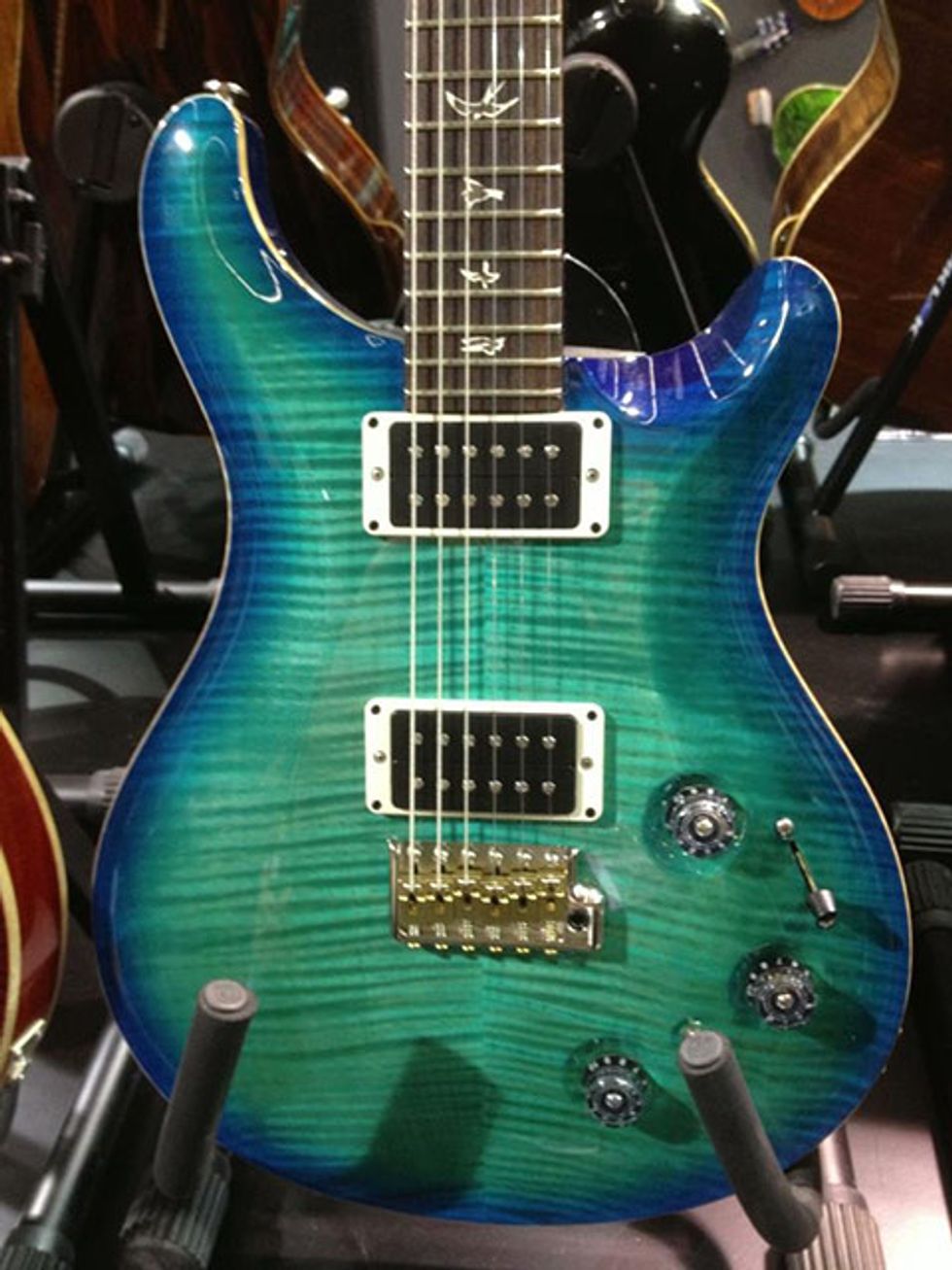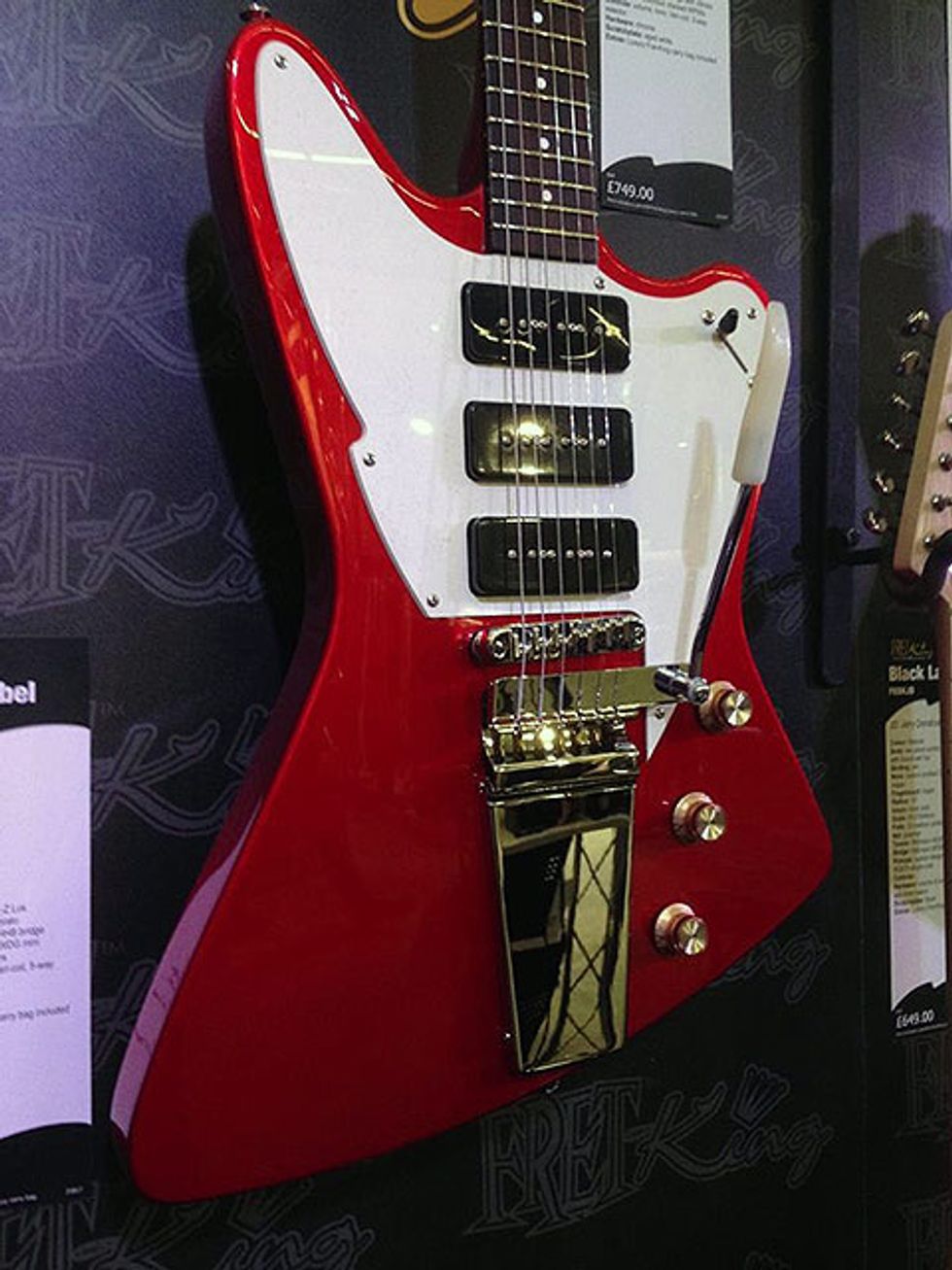 Also click here to see our gallery of new amps, effects, and accessories from Musikmesse 2013.