Acoustic Gear Finds June 2021
Don't miss the latest and greatest gear finds for your acoustic!
---
Cole Clark Guitars
The Cole Clark CCFL2ECRDBL Acoustic-Electric Guitar is designed for the guitarist who demands the highest standards in an instrument. The 2 Series FL Dreadnought guitar is the go-to choice for every player looking to have ultimate control of both the acoustic and plugged-in performance environments, with Cole Clark's signature 3-way pickup system and beautiful, sustainably-sourced, natural Redwood and Blackwood timbers.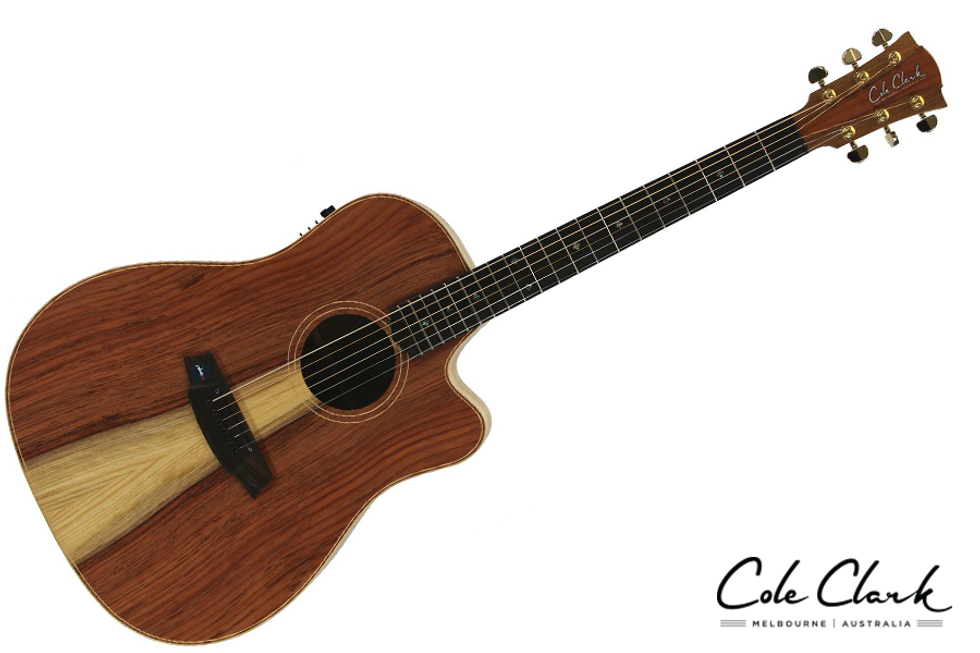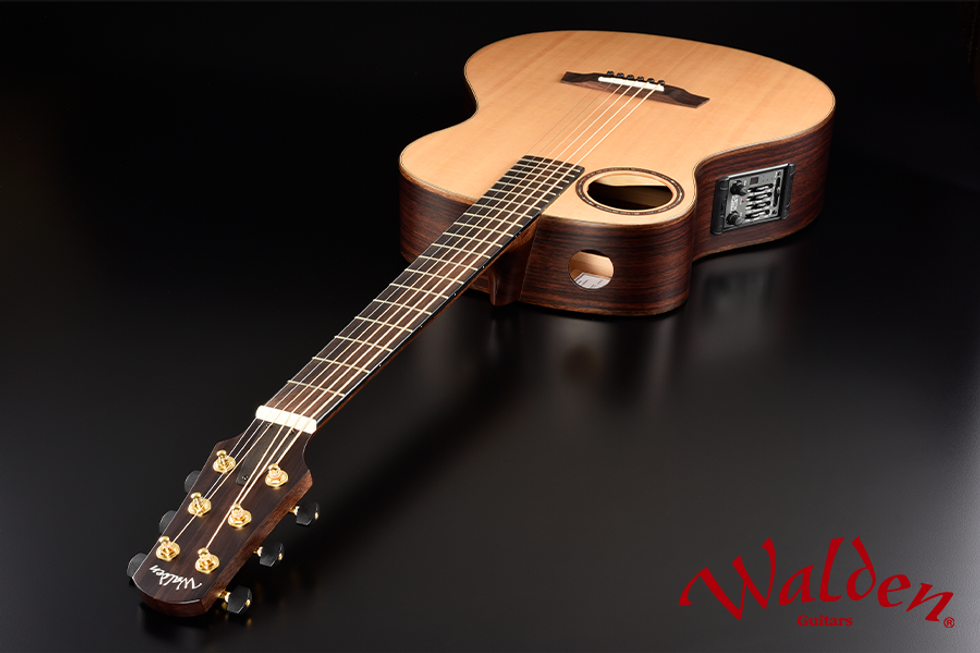 "I love this thing, I can't put it down. It's kind of like having a piano in your lap, you got all the low end for bass lines, and you got chords that you can strum on top, even alternating simple bass lines. There's all kinds of fun you can have with this thing!" ~ Sean Harkness, NYC

Typically tuned to B, the Baritone provides a clear low end response perfect for soloists, singer-songwriters, percussive finger-style players, or guitarists who crave a walking bass line while comping chords.

With its offset soundhole, side-port, and solid Sitka spruce top with innovative low-mass bracing, the Walden B1E sounds sonically excellent while incorporating the more comfortable Grand Auditorium body shape. A graphite reinforced Mahogany neck contribute to stability and its 27″ scale length and 1-13/16″ nut width contribute to the B1E Baritone's transparent playability.

Click here to watch videos
Click here for more information
Click here to follow Walden Guitars on Instagram
Walden Guitars
PRS
The PRS SE P20E is a parlor-sized acoustic with a big voice. Features include all-mahogany construction and PRS hybrid "X"/Classical bracing, which allows the top to freely vibrate, the SE P20E projects with even, bold tone. Its smaller size makes playing for hours fun and comfortable and allows for more convenient transport.
Plug in the Fishman GT1 pickup system, and it delivers dynamic, organic tone. This electronics system features an undersaddle pickup and soundhole mounted preamp with easy-to-access volume and tone controls, which essentially transforms what some may consider a "couch guitar" into a workhorse stage instrument.
Available in three satin finishes with herringbone rosettes and accents. Other high-quality features include a solid mahogany top, ebony fretboard and bridge, and bone nut and saddle. Gig bag included.
Click here to learn more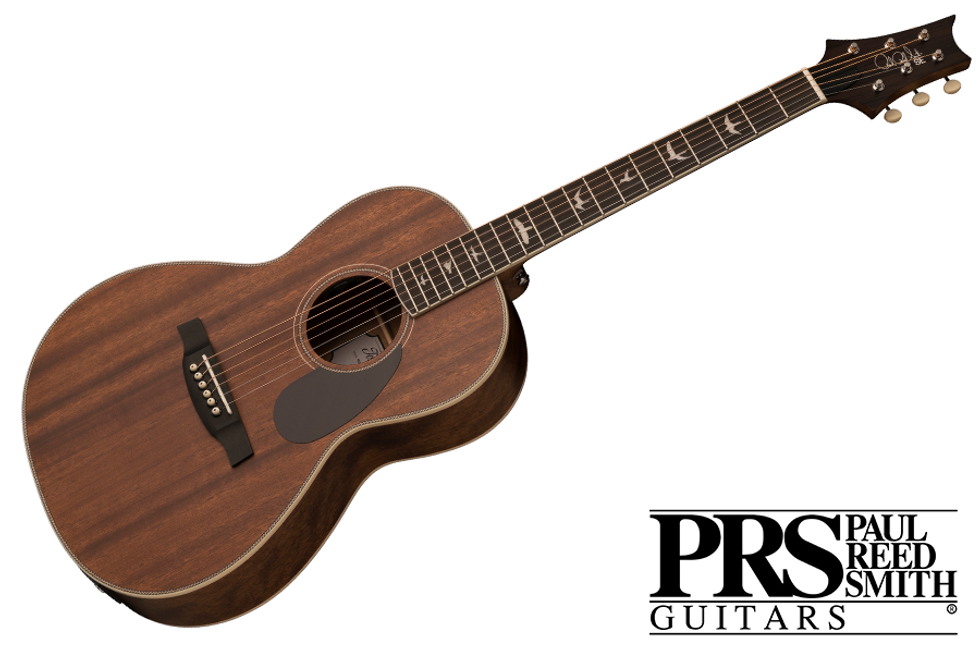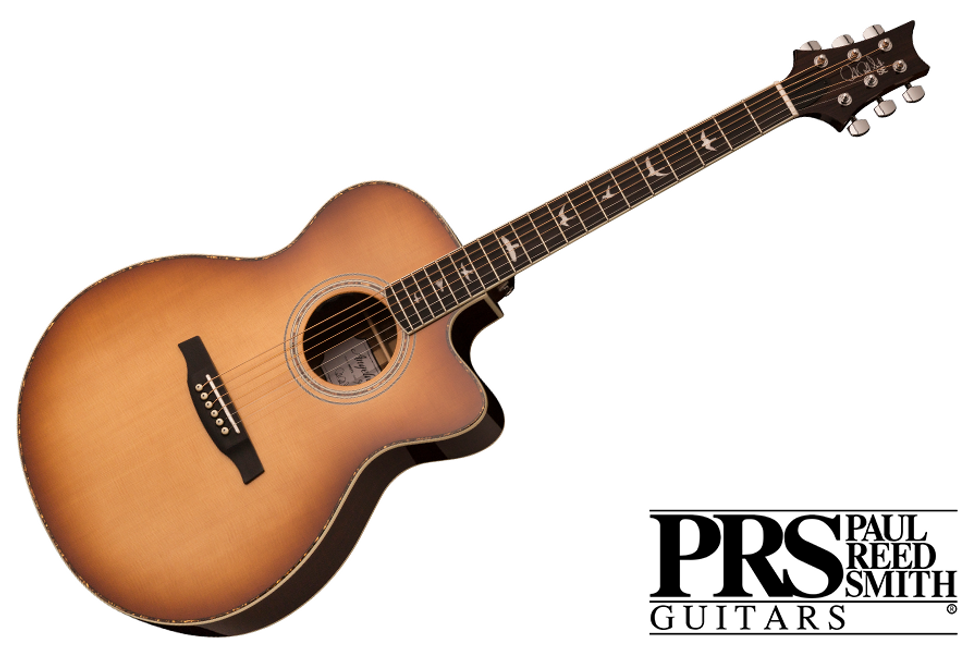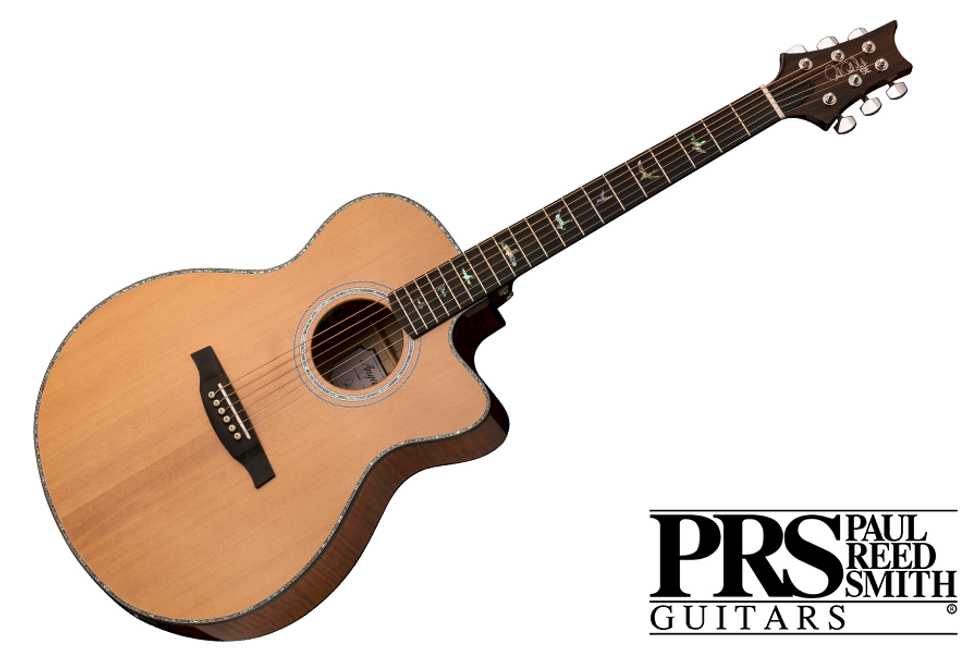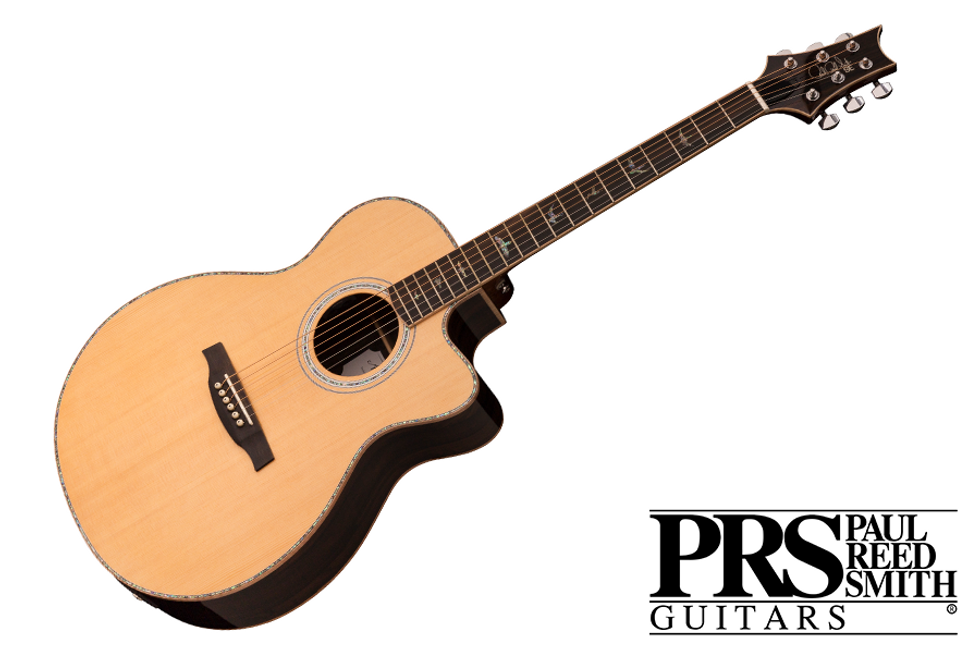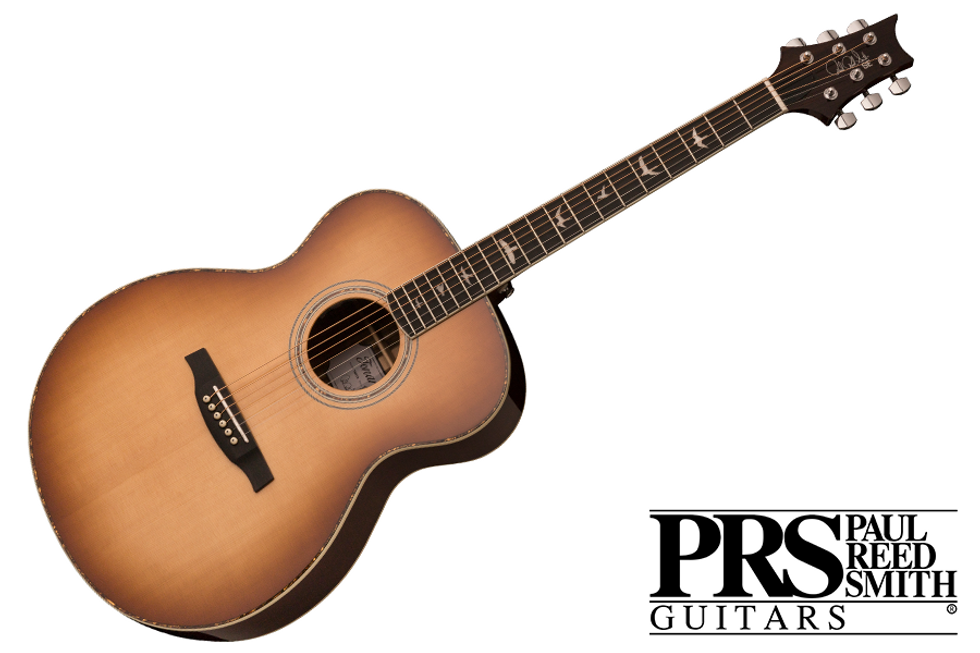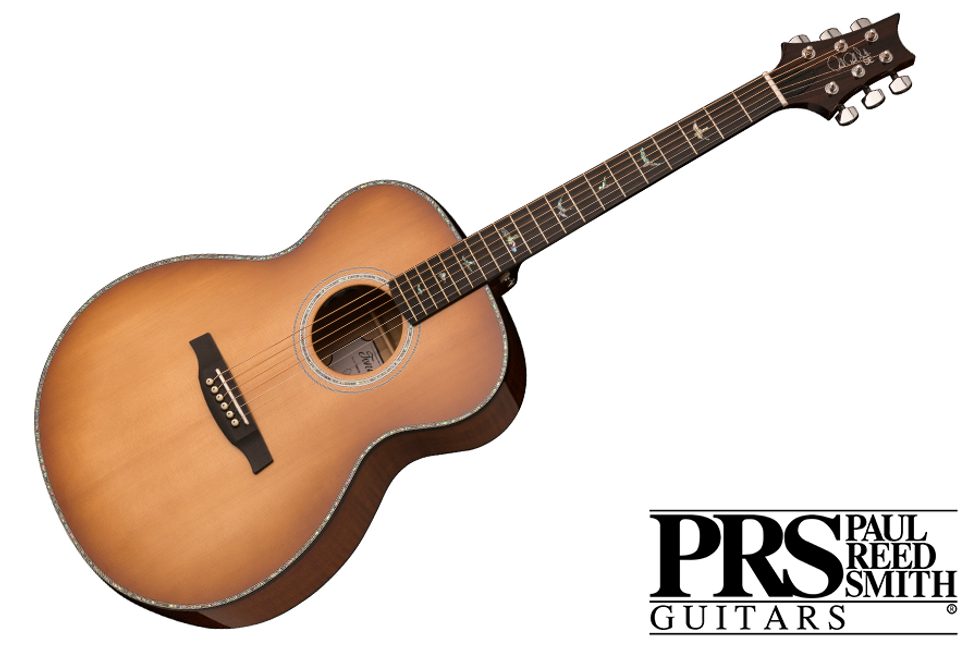 Tanglewood
Inspired by the guitars made in the 1930s, the Tanglewood Blackbird series evoke traditional values, yet offer the benefits a guitar manufactured in the modern era. These guitars feature hand-selected tone woods and a unique bracing pattern. The Blackbird Orchestra electro-acoustic guitar is carefully braced to environments, with Cole Clark's signature 3-way pickup system and beautiful, sustainably-sourced, natural Redwood and Blackwood timbers.
Click here to learn more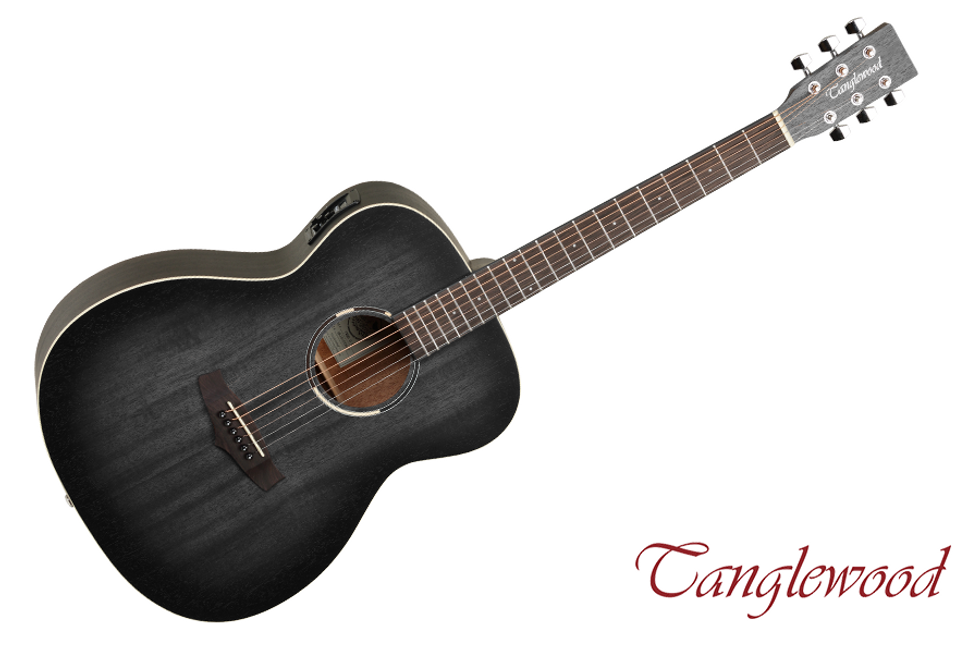 Taylor Guitars
Taylor's popular, compact GS Mini has brought countless hours of guitar-playing joy to musicians of all stripes, and the GS Mini-e Koa Plus takes the fun to a new level with elevated aesthetic details. Back and sides of layered Hawaiian koa pair with a solid koa top for a punchy, bold sound with surprising power and volume for a small-bodied guitar with a scale length of 23-½ inches, while the 1-11/16-inch nut width makes forming chords a breeze. A dusky edgeburst accentuates koa's natural grain and luster around the top, back and sides, while other notable features include nickel tuners, a three-ring rosette, and a genuine West African ebony fretboard. It includes onboard ES2 electronics and Taylor's new AeroCase®, a soft yet sturdy case with all the protection of a hardshell case at one-third the weight.
Click here to learn more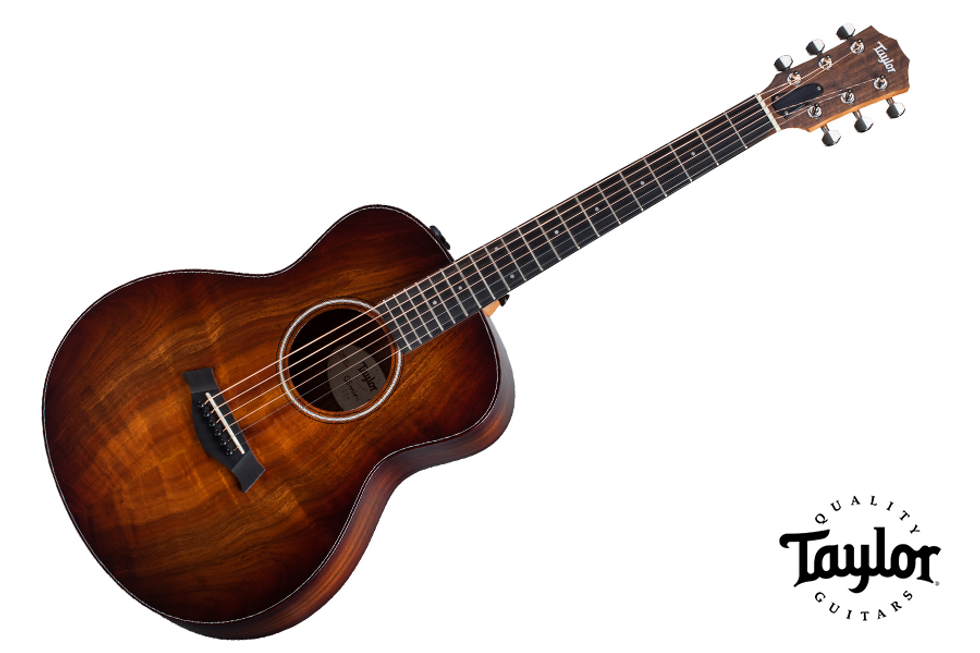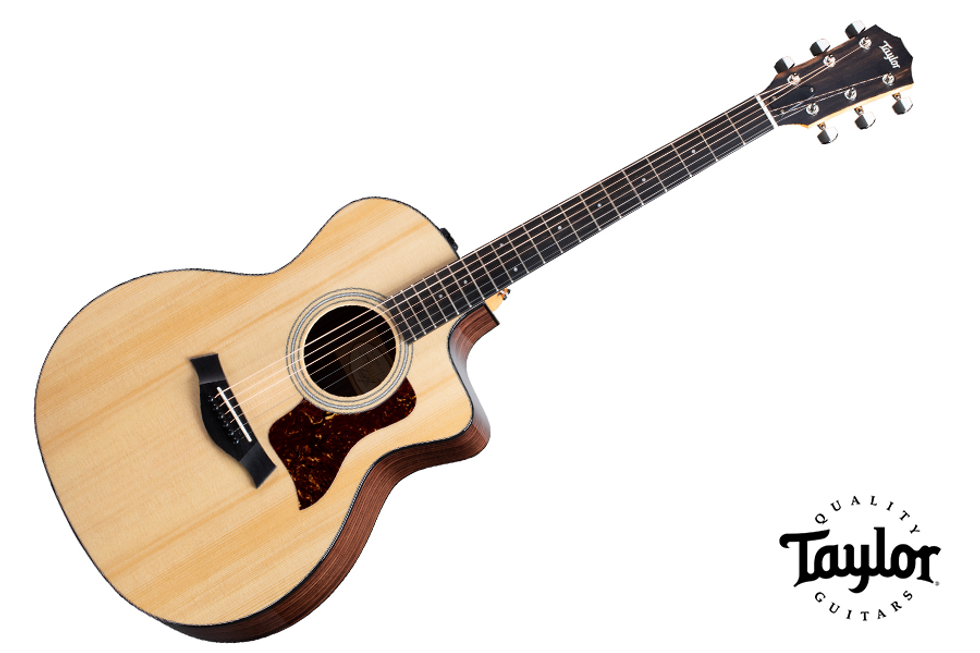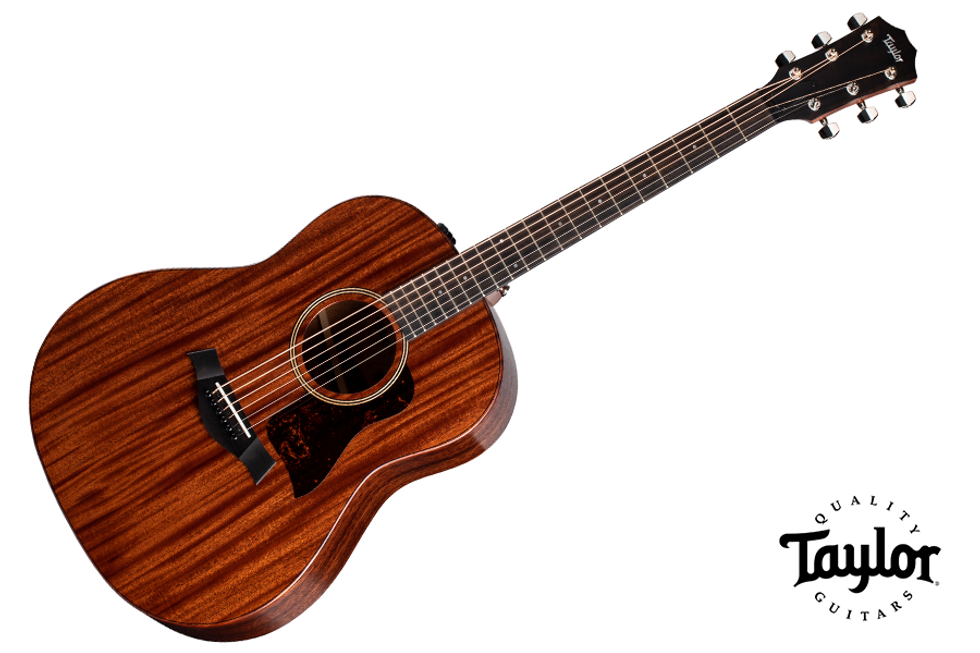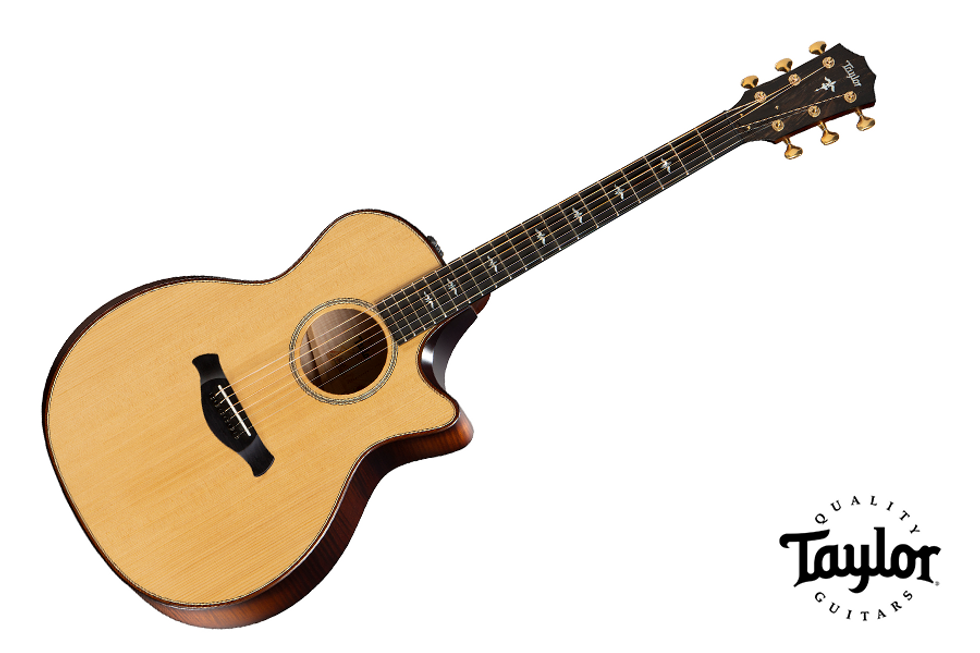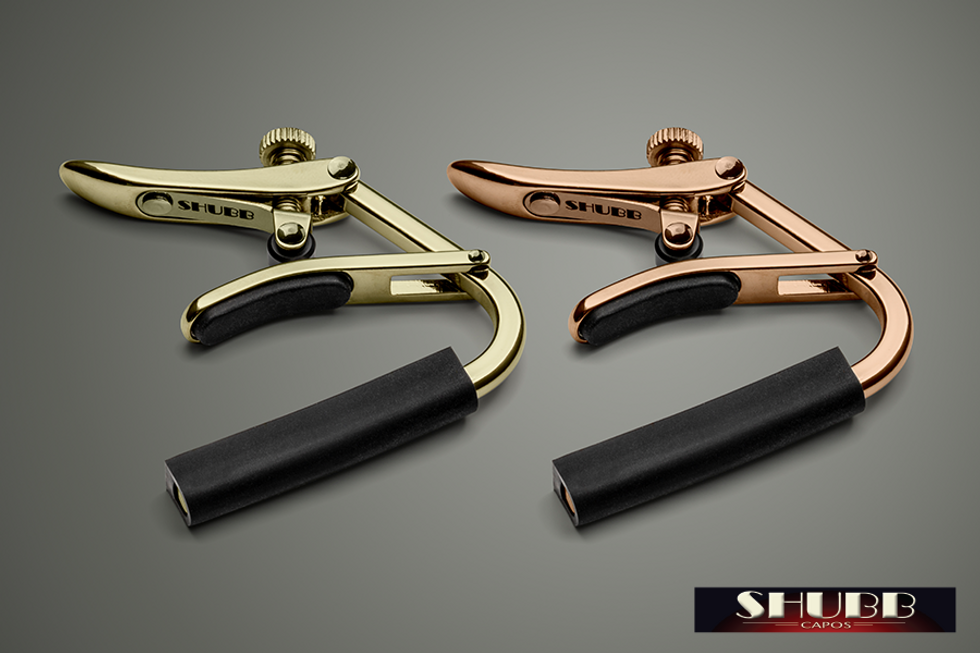 Adding to the company's line of premium capos, Shubb has introduced the new Capo Royale Series, featuring durable gold finishes that deliver long-lasting beauty.

Available in two lustrous finishes – Gold and Rose Gold – the Capo Royale Series brings a distinctive visual flair to Shubb's famed capo design, revered since 1980 for its ability to provide flawlessly clean fretting while keeping the instrument in tune.

For many years Shubb has received requests for a gold plated Shubb Capo. While gold is undeniably beautiful, it is not at all durable; it will wear off far too easily and quickly. It is also famously expensive. Now, Shubb has developed a high-tech technique for creating a gold-toned titanium finish. It possesses all the beauty of real gold, but is as durable as any metal finish in the world.

Click here to watch videos
Click here to learn more
Click here to follow Shubb on Facebook
Shubb Capos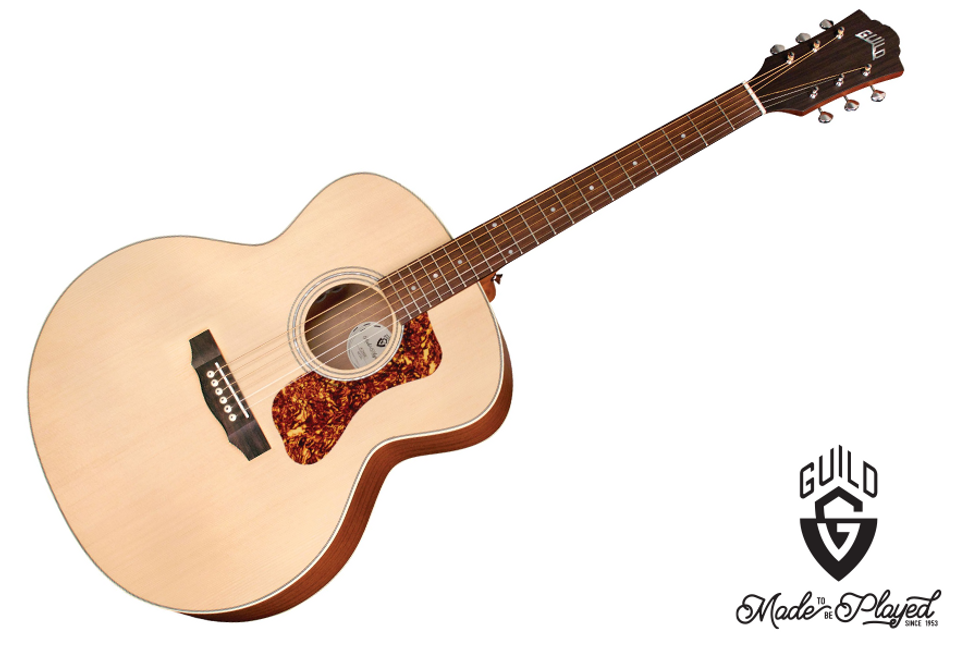 Guild's most affordable jumbo yet! The F-240E is a tone cannon at a player's price. Built with a solid spruce top, mahogany sides, and an arched mahogany back, the full-bodied and powerful voice of this Guild Jumbo provides guitarists with historically-Guild acoustic tone and voicing. Guild's signature arched back design allows for enhanced volume and projection, long sustain, and a lush, full sound. The F-240E features Guild's Fishman-designed AP-1 electronics, a pau ferro fingerboard and bridge, bone nut and saddle, mother-of-pearl rosette, period-correct tortoiseshell pickguard, and a satin polyurethane finish.

Click here to see videos
Click here to learn more
Click here to follow Guild Guitars on Instagram
Guild Guitars
Blackstar Amplification
The Blackstar ACOUSTIC:CORE 30 was designed to give singer/songwriters the ability to get a professional sound without any sound engineering expertise, then share it via live streaming or recording, or live performance. All in a compact easily portable combo with the option of battery power. This take-anywhere acoustic amp is designed for the way you play today: streaming, recording, practice or live.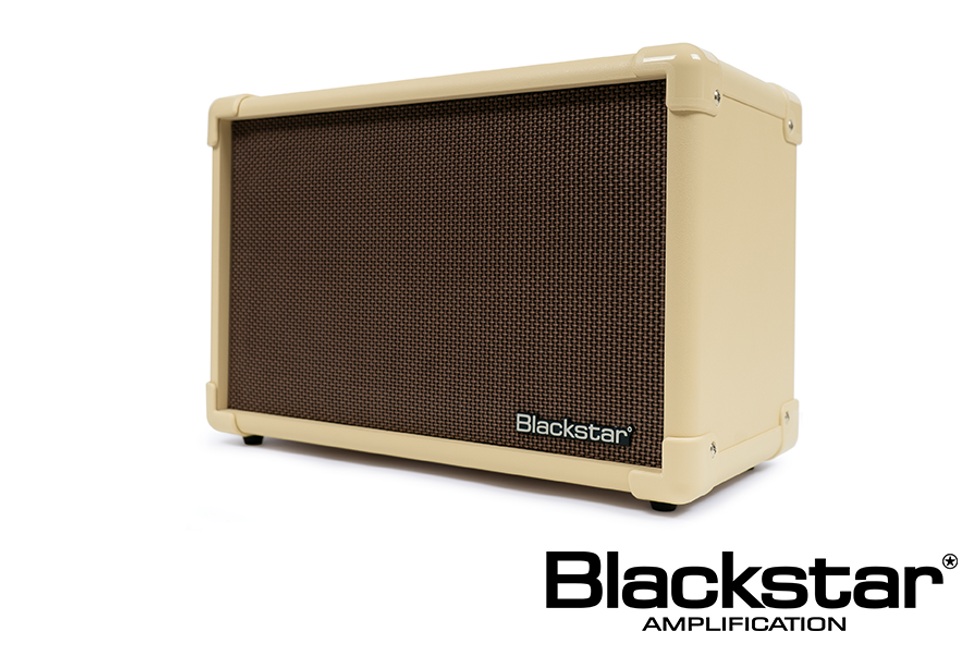 Santa Cruz Guitar Company
Santa Cruz Guitar Company has made it even easier to order the custom acoustic you've always wanted. They invite you to email them directly at scgc@santacruzguitar.com to be walked through the design process, where they will take the time needed to answer all your questions about models, tonewoods, structural options and aesthetics to ensure you will receive the heirloom acoustic that is right for you.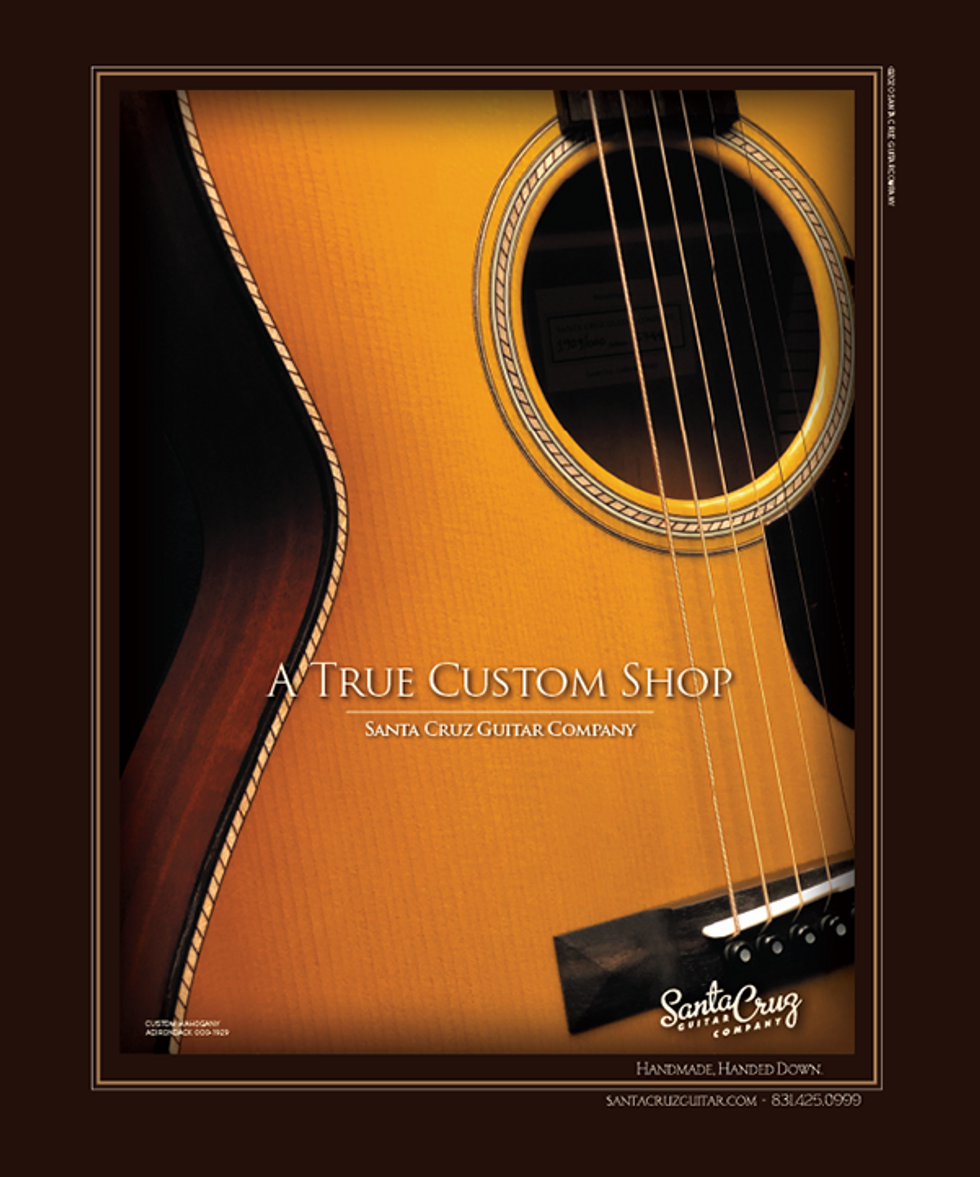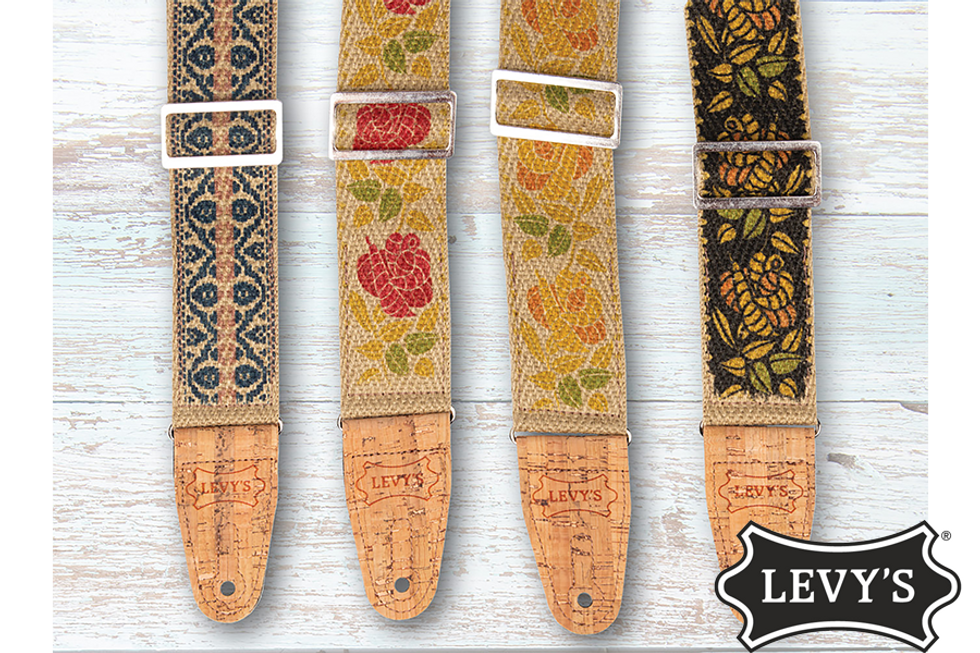 The New MH8P Series Vegan Hemp Series guitar straps by Levy's come in four new beautiful motifs and measure 2"/51mm in width. These organic straps are cruelty-free using sustainable materials and extend from 37"/940mm to 62"/1572mm via silver-colored tri-glide sliding adjustment. Natural hemp webbing and durable 2-ply cork ends safely support your instrument, along with pinhole stitching on both ends to prevent stretching. To address the issue of pick dropping encountered by almost every gigging guitarist, the MH8P Series comes equipped with a convenient 2.5"/64mm inside pocket to provide quick access to extra picks. Hand-crafted in Novia Scotia.

Click here to learn more
Click here to follow Levy's Leathers on Instagram
Levy's Leathers
LR Baggs
The product of nearly 3 years of intensive research and collaboration with a team of PhDs, LR Baggs is thrilled to introduce Voiceprint DI, the next breakthrough chapter in acoustic amplification. Voiceprint DI measures the acoustic response of your guitar by leveraging the processing power of your iPhone® to accurately capture your guitar's one-of-a-kind voice. A Voiceprint is created, transforming your pickup into the most authentic sound we have engineered in our 40+ years.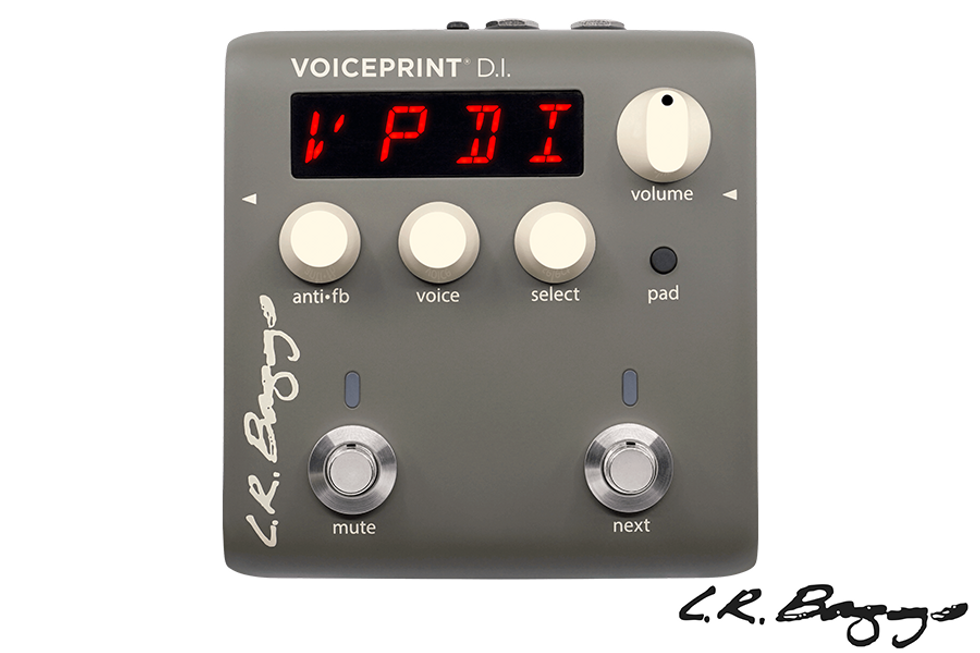 Henriksen Amplifiers
Raise your hand if you only own one guitar… that's what we thought. But do you need a different amplifier for each one? The Bud from Henriksen is no ordinary amplifier; it sounds just as amazing with your acoustic guitars as it does with your electric guitars, regardless of style. The Bud is just 13 lbs and 9"x9"x9" but packs 120 watts of power and a pro-grade feature set that you can truly gig with, record, teach, or just practice.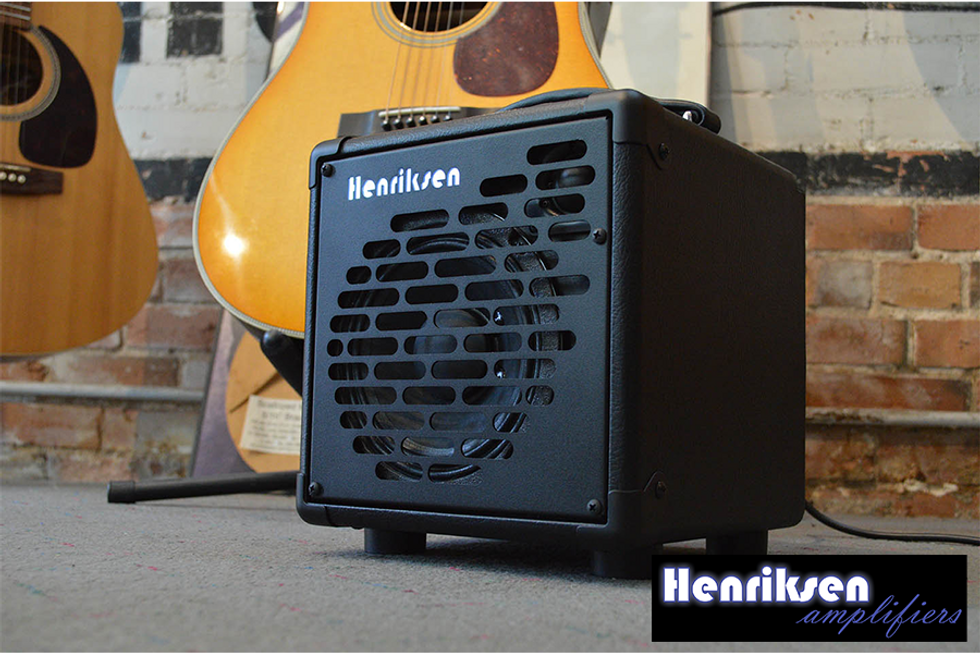 Breedlove Guitars
Powerful and responsive like a dreadnought, tonally the acoustic electric Breedlove Jeff Bridges' Signature Model emphasizes the unique qualities of myrtlewood, with a deep rosewood-like bass, the fundamental clarity of mahogany and the enchanting shimmer of koa. The Breedlove Jeff Bridges signature "All in this Together" project benefits Amazon Conservation Team, which works in partnership with indigenous colleagues to protect rainforests.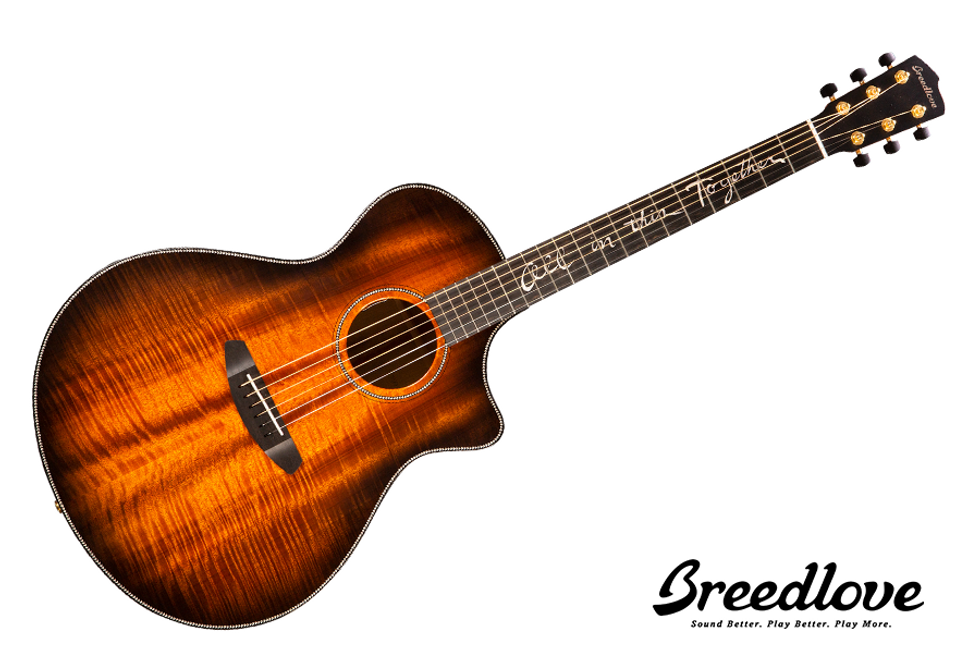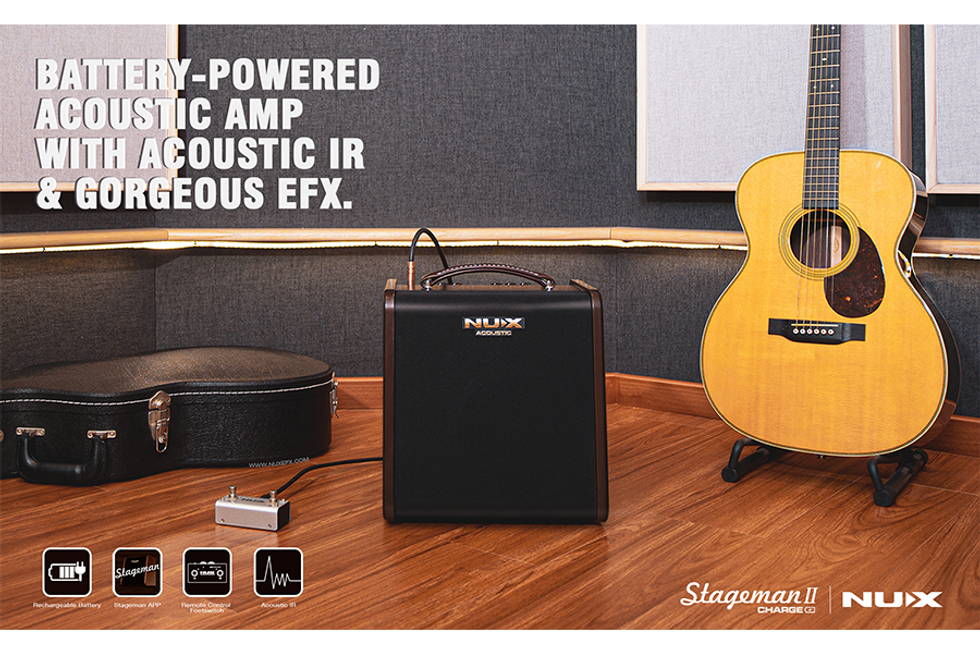 NUX Stageman II Battery-Powered Acoustic Guitar Amplifier features a pure analog preamp with NUX's iconic Core-Image post-effects. It has specific EQ scenes for finger-style as well as strum-style in channel 1, and you can engage built-in Acoustic IRs with a dedicated mobile APP. Acoustic IR is the new trend to make your acoustic sound as natural as micing. Stageman II keeps Drum & Loop, you can control by the original NUX NMP-2 foot-controller. And the built-in rechargeable battery can let you busk on the street for 4 hours.

Highlights:
- 80-watt rich warm sound acoustic amp with 6.5" premium speaker and 1" tweeter
- Rechargeable battery for 4.5 hours outdoor performing
- Built-in Acoustic Impulse Response
- 2 independent channels with routing adjustable post-effects
- Mobile APP for editing and control
- Drum & Loop (60s phrase loop)
- Bluetooth Audio Stream
Click here to learn more
Click here for audio clips
Click here for video
Click here to follow NUX on Instagram
NUX
A positive attitude won't fix your problems, but accepting things as they are is a good start.
I did not enjoy the transition from childhood to adulthood. Going from a loving, nurturing home to an indifferent and, at times, seemingly cruel real world was not a good fit for me. My freshman year in college, I was adrift, scared, and, occasionally, what I now recognize as clinically depressed. Out of desperation, I took a philosophy course to get some answers. There, I read Nietzsche's book, The Gay Science (perhaps the greatest title ever), and learned the phrase amor fati, which is Latin for "love of one's fate."
Nietzsche wrote:
"My formula for greatness in a human being is amor fati: that one wants nothing to be different, not forward, not backward, not in all eternity…
"I want to learn more and more to see as beautiful what is necessary in things; then I shall be one of those who makes things beautiful. Amor fati: let that be my love henceforth! I do not want to wage war against what is ugly, I do not want to accuse; I do not even want to accuse those who accuse."
I've tried to embrace amor fati as my personal battle cry ever since. When applied, that philosophy has gotten me through a lifetime of catastrophes, beautiful moments, and the mundane. It's also been a valuable tool to make me a better and happier musician. Here's how:
Collaboration
When playing with a band, the goal is to serve the song, to make the music feel good. Sometimes my idea of where the song should go does not align with other players' visions. If we stopped and talked it through, we could try a few ideas and see what works best. But in a live jam, that's not an option. When ideas clash live, that can become a battle of wills. When I try to force it by playing louder and leaning harder into my idea of what it should be, it almost never works. Embracing what the other player is doing rather than forcing what I imagined is usually the quickest and most practical way to make the music feel right. It doesn't matter how great your idea is if it rubs the wrong way against another player. Let go of your plan and try making what is happening work. The song will go where it was supposed to go.
Envy
There's an old musician saying: "Whenever a friend succeeds … part of me dies inside."
Success doesn't only visit the most talented, or go to the most deserving, so it's easy to compare yourself to others and feel like you are shortchanged. There's always somebody else doing something bigger and better, and that's when it's hard to love where you are. Yesterday, I was playing the CMT Awards. The show's big finale was a Skynyrd tribute with an all-star lineup (Slash, Billy Gibbons, Warren Haynes, Chuck Leavell, Paul Rodgers, etc.). During rehearsal, I watched my friends Rich Redmond and Ethan Pilzer playing drums and bass with these legends and caught myself feeling the bitter sting of envy, even though I'm a terrible drummer, a mediocre bassist, and I was literally booked on the same show. That's like a greedy child in a room full of toys wanting somebody else's. Count your blessings.
Career
Currently, I'm not touring. I get four to eight cool TV gigs a year and a few monthly sessions, but most of my present work is on Nashville's very non-glamorous Lower Broadway. Two to six times a week, I haul my gear down and play four-hour slots. At times, it's grueling, frustrating, embarrassing, too loud, and there's a physical toll. You either get better or bitter. Your choice.
Singer checks into rehab and a gig is same-day canceled? Amor fati. Carpal tunnel is making the fingers flow like Elmer's glue from a clogged tube? Amor fati. Your bandmate plays horribly? Amor fati. Amp dies, strings break, back aches? Amor fati. If you can laugh about it later, you can laugh about it now. It's been a wildly entertaining chapter that's made me a better musician and a better person. Not what I planned, but right where I'm supposed to be.

You either get better or bitter. Your choice.
Nietzsche gleaned amor fati from Epictetus, a Greek philosopher (c. A.D. 50), who was born into slavery, crippled by his master, and later exiled from his homeland after gaining his freedom. Epi knew a bit about things not going as planned.
Epictetus said:
"Every difficulty in life presents us with an opportunity to turn inward and to invoke our own submerged inner resources. The trials we endure can and should introduce us to our strengths."
Loving your fate doesn't mean you plaster on a smile and ignore the hard truth. A positive attitude does not fix issues. But getting depressed and dwelling on your problems won't fix them either. Once you accept it is what it is, then you can focus on a solution rather than the problem. You stop wishing and start doing.
Life is one big improv jam. What's happening to you is happening for you.
Amor fati.
Could this be the best first guitar for the money?
Nice bang for the buck. Comfortable neck.
Setup could be better. Pickups can lack definition.
3.5
3.5
4
4.5
We all remember the physical hurdles that came with our first guitars. High action, uneven frets, and big necks were no fun, but when that first chord or riff came through loud and clear it all seemed worth it. Epiphone's Power Players line aims to all but eliminate the painful parts of those early memories.
The SG we reviewed (the Power Players line also includes a Les Paul shape) was finished in a striking Lava Red color and felt sleek and fast. The body is ¾ sized, so overall shape helps make the guitar feel more manageable in my hands. But a toy this is not. The SG really feels like a solid guitar—just smaller. The 22.73" scale length maintains string tension that feels right under the fingers. The dual humbuckers were full sounding, and right in line with other beginner guitars in this range. At higher-gain settings they do lose a little definition and punch, but overall, they are pretty solid.
The craftsmanship for a sub-$300 guitar can be hit or miss, but the Power Players delivers on the promise of a first guitar that encourages players instead of making practice a chore. Sure, our review guitar could have had a better setup. But it was good enough to suggest that the Power Players line could help make memories of impossible-to-play beginners guitars a thing of the past.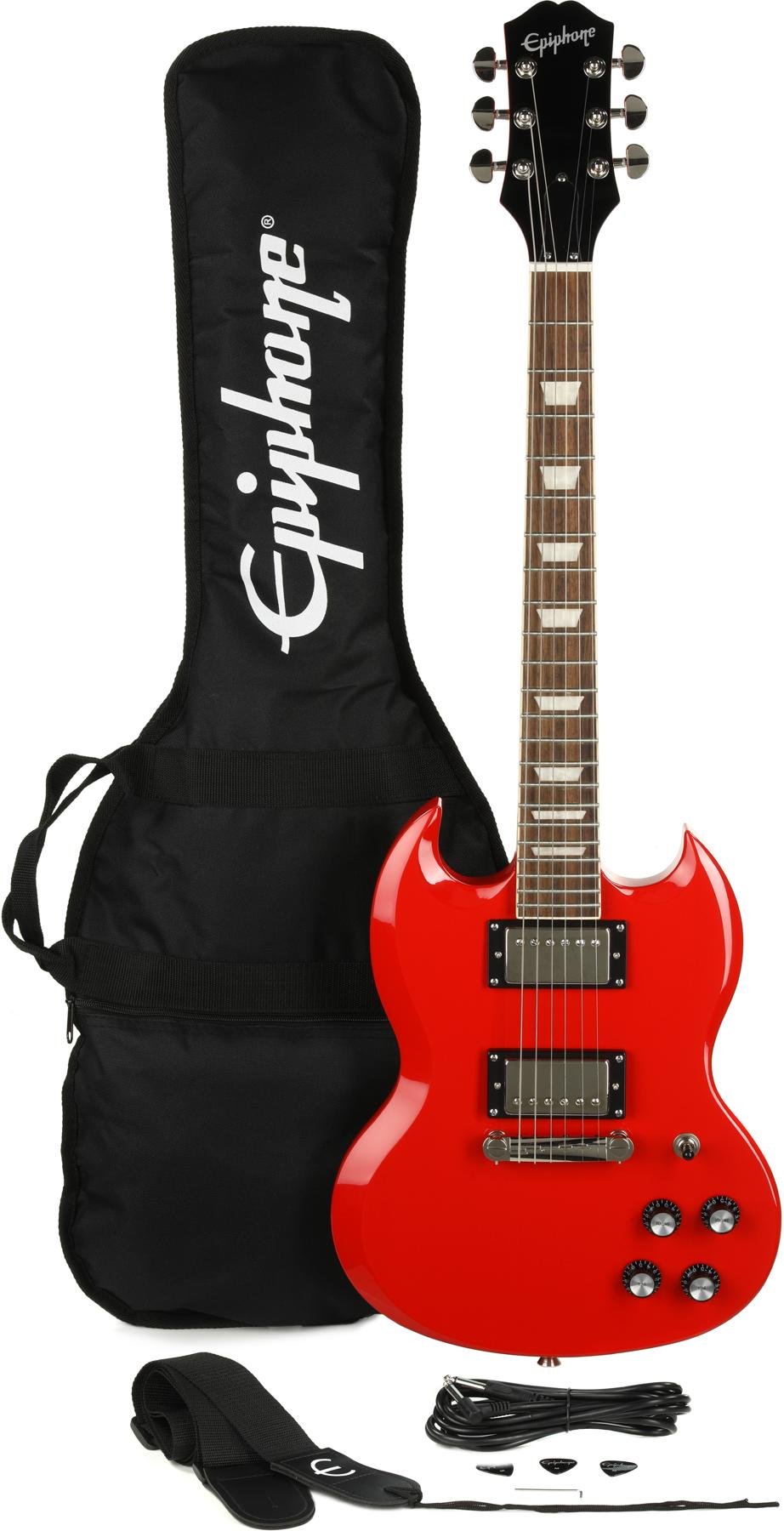 Epiphone
See how dynamic duo Megan and Rebecca Lovell dazzle and delight with a svelte signature lap steel (and its 1950s inspiration), two Fender Custom Shop throwbacks, and plenty of soulful, sweet-sounding, sister synergy.
"Our relationship is everything about this band," conceded Rebecca Lovell to PG in 2022. "The way that we communicate, the way that we play together, the way that we facilitate one another's musicianship. It is the air that we breathe as a band, and everything revolves around our siblinghood."
Their symbiotic sorcery has taken them from budding bluegrass pickers in the Lovell Sisters (then alongside older sister Jessica Lovell) to real-deal rockstars as Larkin Poe with several No. 1 albums on the Billboard blues chart. Since 2010, when the sisters regrouped as an electric duo, they've released six studio albums, five EPs, and one live set. Each musical installment from the twosome continues to bring fresh songwriting and sonic influences, further intensifying and enlivening their core chicken-fried, boot-stompin', roots-rockin' sound.
On the penultimate day of their first touring leg in support of 2022's Blood Harmony, the sensational Larkin Poe sisters, Megan and Rebecca Lovell, welcomed PG's Chris Kies onstage at Nashville's Brooklyn Bowl to talk tone. Megan shows off her brand-new Beard signature Electro-Liege lap steel and a 1950s Rickenbacker B6, featuring some ingenious engineering that inspired the Liege's unique silhouette. Rebecca explains how she fell for the HSS Stratocaster and why she's finally ready to be in a committed relationship with fuzz. Plus, we find out who's taking who's gear when it comes to the Lovell sisters and their significant others.
Brought to you by D'Addario String Finder.
The Slide Queen's Loyal Subjects
After making the switch to electrified instruments, Megan Lovell has been an avid ambassador of the lap steel guitar. Her first and longest partnership with the instrument is an early 1950s Rickenbacker Electro Model B6 (top). The unusual upper-bout aluminum wing was something Megan created to help keep the instrument's heft off her shoulder and put it in a more comfortable playing position.
As you can see below, the B6 was a big inspiration on Megan's new Beard Guitars Electro-Liege lap steel. The Electro-Liege is built for comfort and speed, with a lightweight poplar body, Jason Lollar Horseshoe pickup, and a shape that was hand-drawn by Megan to emulate the same curves in the homemade body extension she uses for her Rickenbacker.
"Against Megan's will, I have been calling her 'the slide queen' for a long time," Rebecca said to PG in 2022. "I've sorta forced the issue and now she's kinda stuck with it. So, she wanted to make a play on that, so liege is referring to the royalty angle. Megan went into granular detail about this. It was really cool to see these little paper cutouts on cardboard of what it was gonna look like, and hats off to Paul Beard for really taking all of her information and going for it."
The result looks like a futuristic cross between her Rickenbacker and a Dobro. And the Liege carries half the weight of its forefather. "It was really cool that he had the trust to just take all of the measurements from my drawings and just make it," Megan told PG. "It's exactly what I wanted." Both lap steels ride in open-G tuning, she puts Ernie Ball strings on them, and attacks both with Dunlop Zookies thumbpicks.
Stolen Inspiration
"The first electric guitar I ever bought, is my seafoam green Jazzmaster. I got that because we were playing with Elvis Costello, and that was his main guitar and I just thought it was so badass," Rebecca detailed in PG in 2018. However, you won't see any of those instruments in this Rundown. So, how did Rebecca come to love and appreciate the Strat?
Well, she's married to Rig Rundown alumnus Tyler Bryant, who's had a long association with that particular Fender. She snagged one of his Fender Custom Shop 1960s Stratocaster HSS's and took it on tour. She loved its smaller, lighter profile and thicker tone. So, she enlisted the good people at the Fender Custom Shop to build her a clone of Bryant's 1960s copy.
"I love humbuckers," says Rebecca. "It's so beefy, and having toured as a four-piece for so many years, that extra chunk has been helpful."
Rebecca keeps all her electrics in standard tuning, they take Ernie Ball Slinkys (.010–.046), and she hammers against them with Dunlop Tortex .60 mm picks.
(It's worth checking out Bryant's Rundown to hear the story behind his two main "Pinky" Strats that are now immortalized in a Fender signature model.)
A Silvery Stunner
Rebecca's other main Fender is this Custom Shop 1950s "blackguard" Tele that she requested be bedazzled in a silver-sparkle finish.
"This is the most bling thing I own. I'm not a big girly-girl, but come on! I love it because it's spanky as hell," admits Rebecca.
The Stolen Special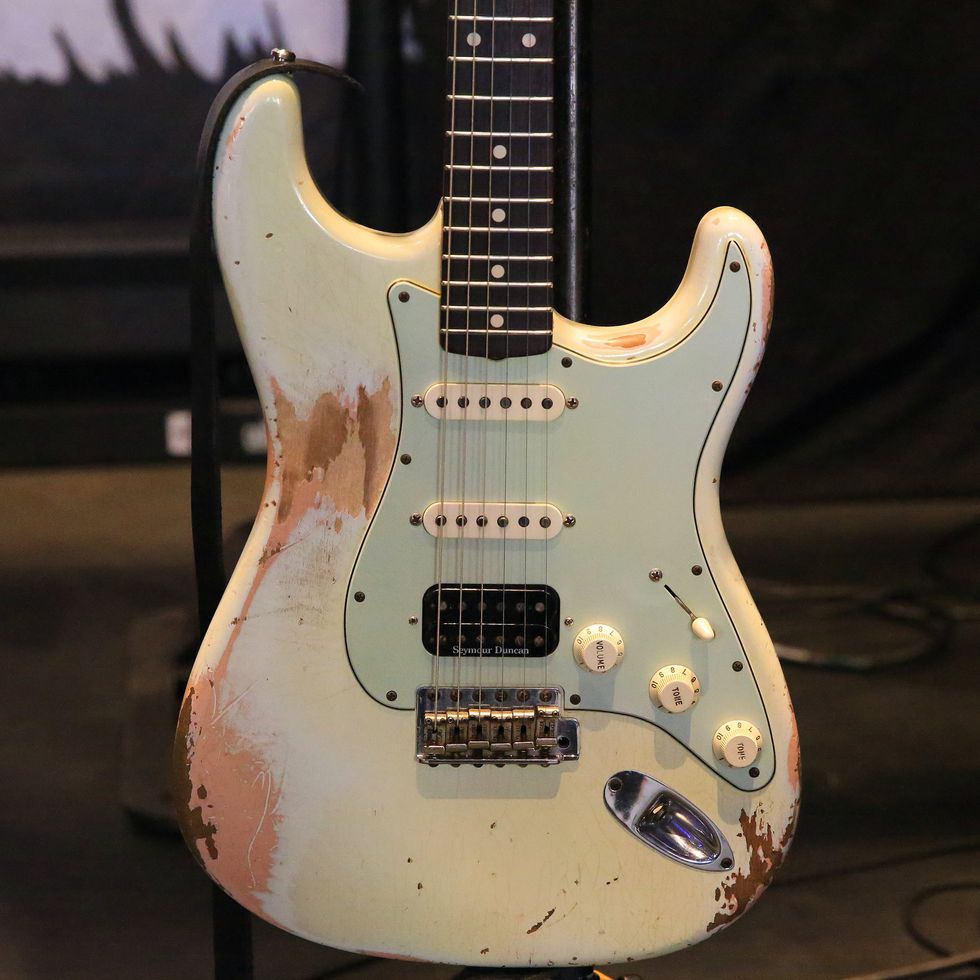 Here's the gateway drug that introduced Rebecca into the specialness of Strats. She still tours with it and keeps it stocked and ready for any backup duties.
Sparkalicious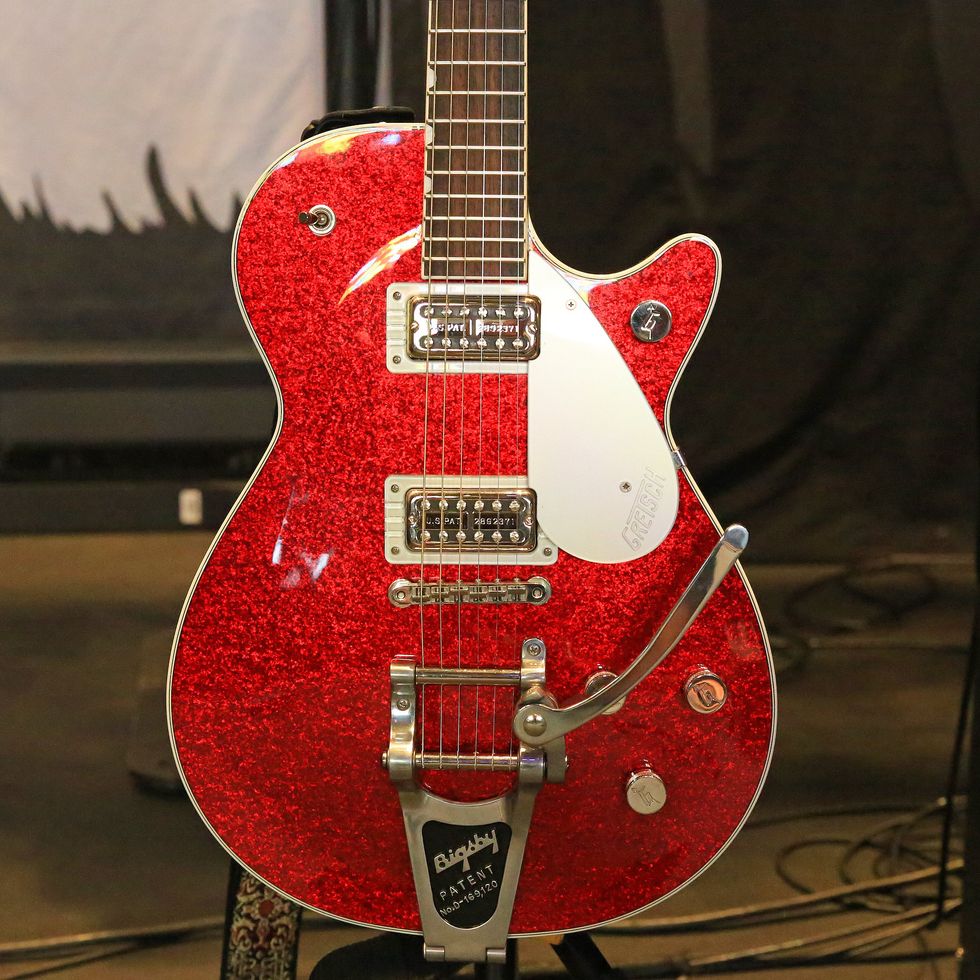 For some added twang and note bending, Rebecca travels with this Gretsch G6129TPE Players Jet FT Electric Guitar with Bigsby.
Double Deluxes
The ladies are vintage small-combo aficionados, but the rigors of the road make traveling with them a nerve-wracking endeavor. Their collective solution is to tour with a couple of Fender '65 Deluxe Reverbs. And both plug into the amp's vibrato circuit.
Double Trouble—Megan Lovell & Rebecca Lovell's Pedalboards
As with their onstage amp choices, the sisters have nearly identical pedalboards. Both rely on a Line 6 HX Effects, a Strymon Iridium, and a Rodenberg Custom Amplification TB Drive. The drive is Tyler Bryant's signature pedal that stacks a pair of TS-style circuits into one box. He had a custom enclosure made for both Megan ("Slide Queen") and Rebecca ("Habibi") that has their respective nicknames on it (top). Megan has an Ernie Ball 40th Anniversary Volume Pedal and Peterson StroboStomp HD Tuner, while Rebecca (bottom) has some added firepower with a Beetronics Royal Jelly and a limited edition MXR Sugar Drive in a "brown sugar" coating. Additionally, Rebecca has a Boss TU-3 Chromatic tuner to keep her guitars in check. Both Lovells have a Strymon Zuma power supply and a Xact Tone Solutions routing box under the hood.