Check out the gear the guys are using on tour.
Brad Whitford's Amps
Whitford, founder of 3 Monkeys Amplification, travels with an impressive stack of his own amps. However, the core of his tone is the PRS amp in the center. It is one of two of Paul Reed Smith's personal favorite amps that was loaned to Whitford for this tour. Whitford says it has a "dream Marshall" type of sound and calls it his "holy grail amp". The PRS is ran through one of the 412s, while the other 412 is powered by a second PRS amp behind the stack.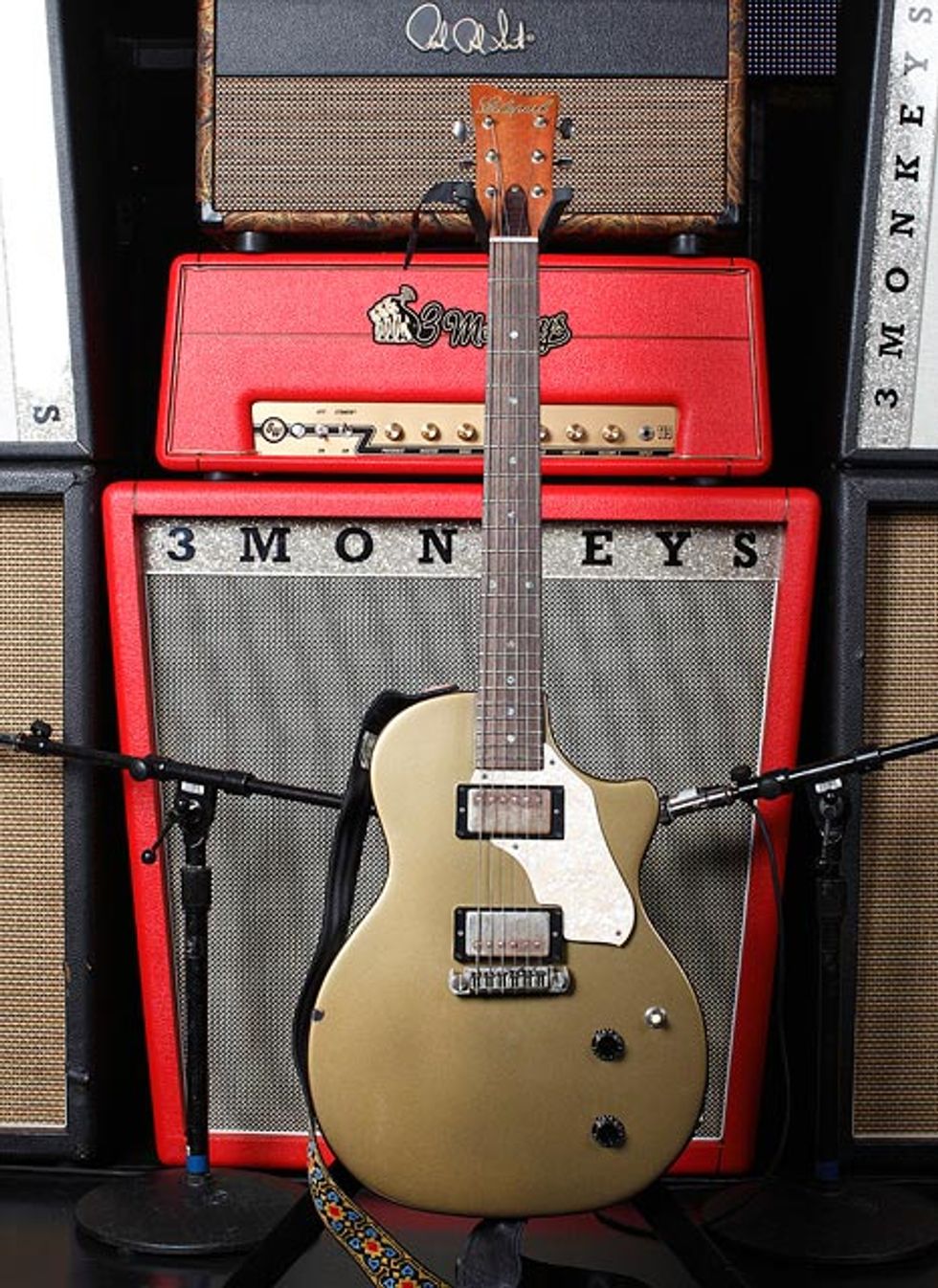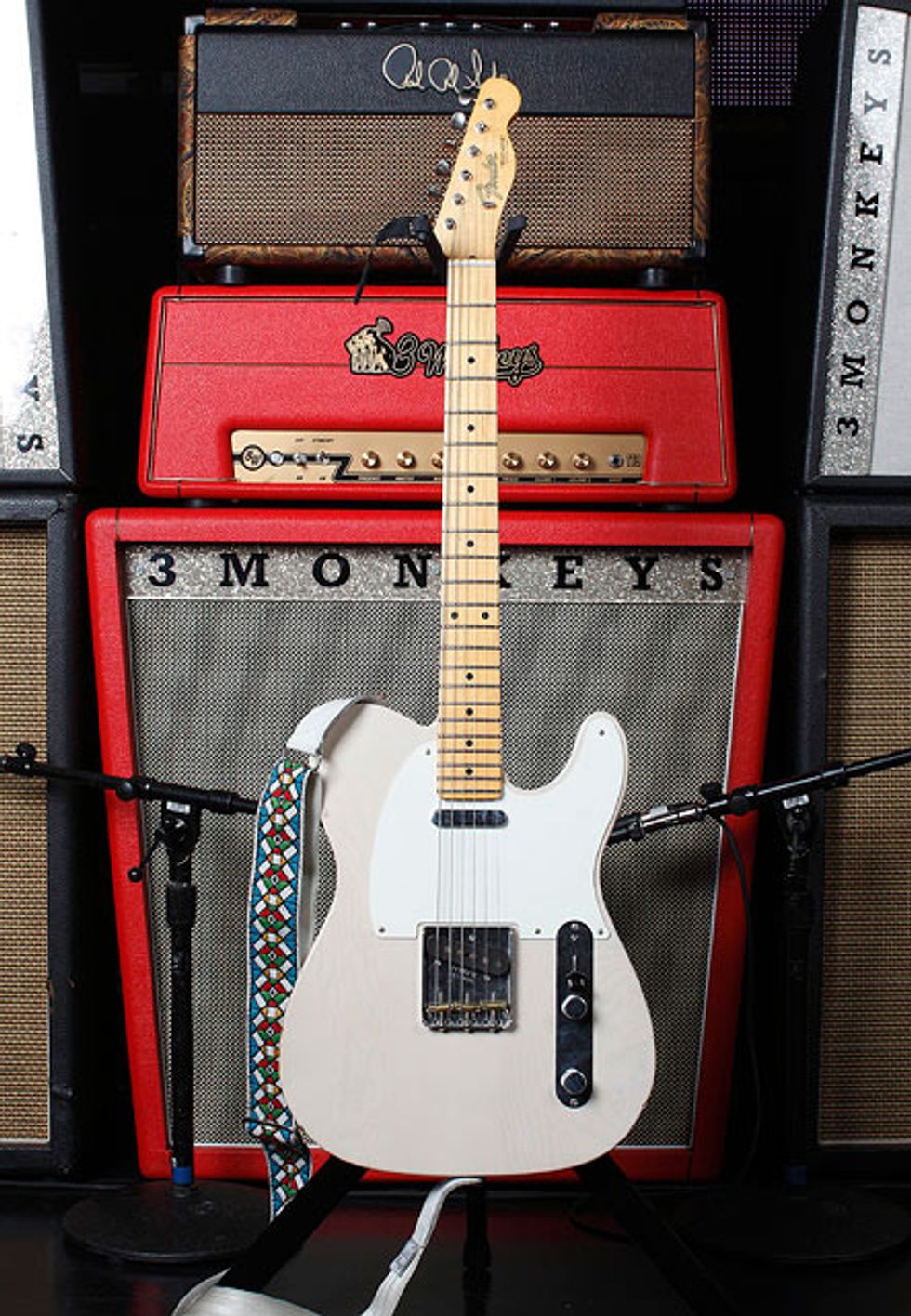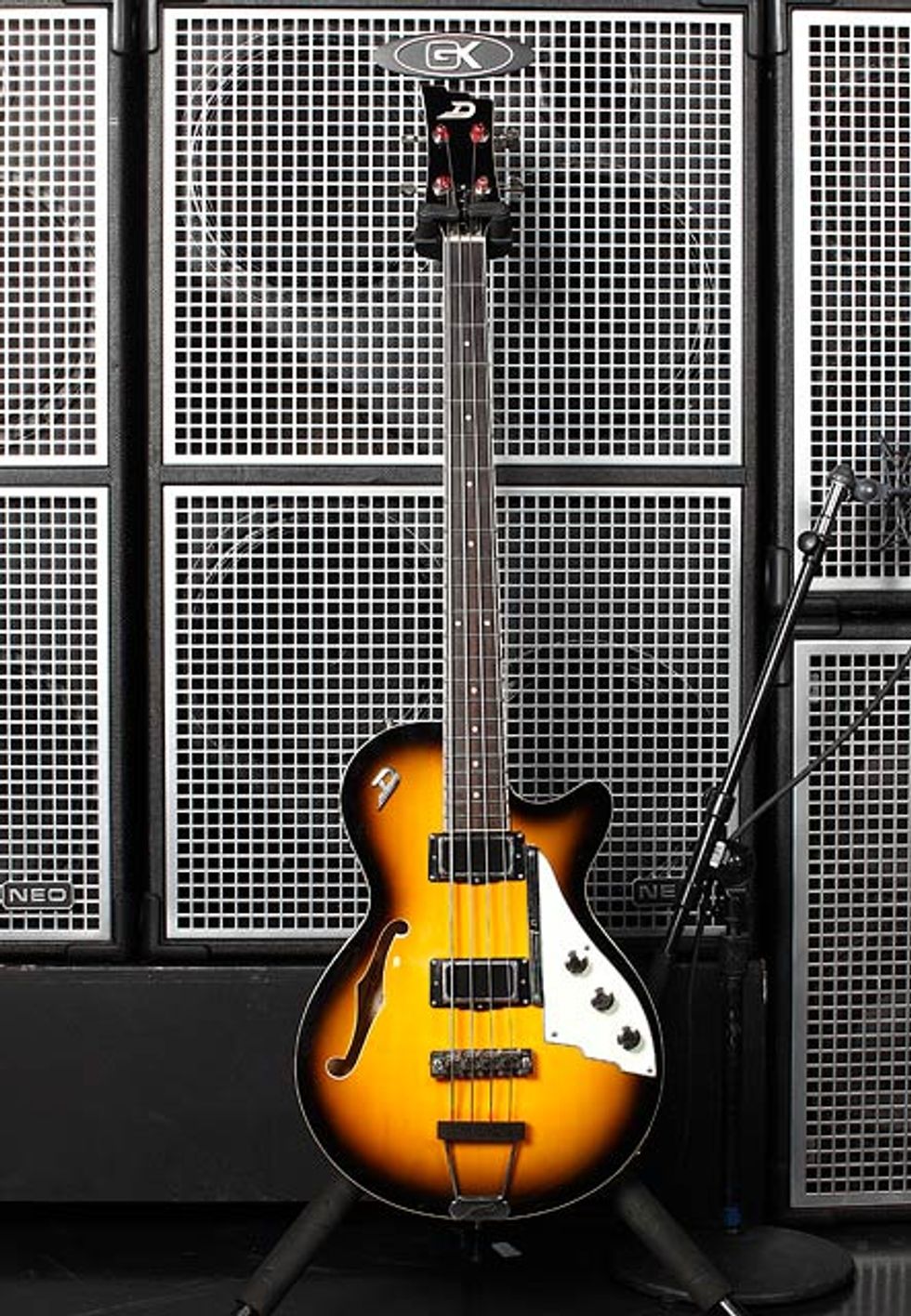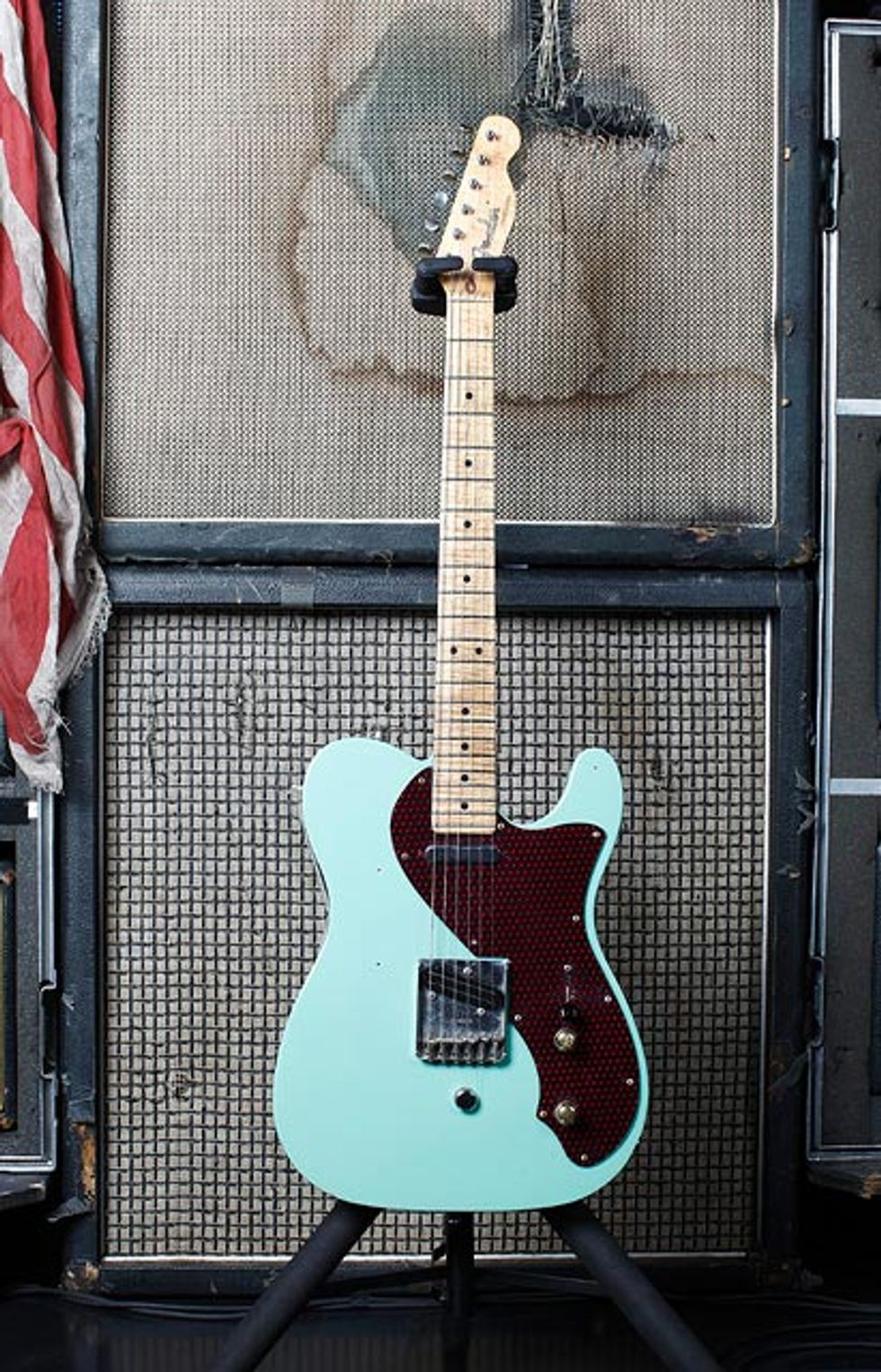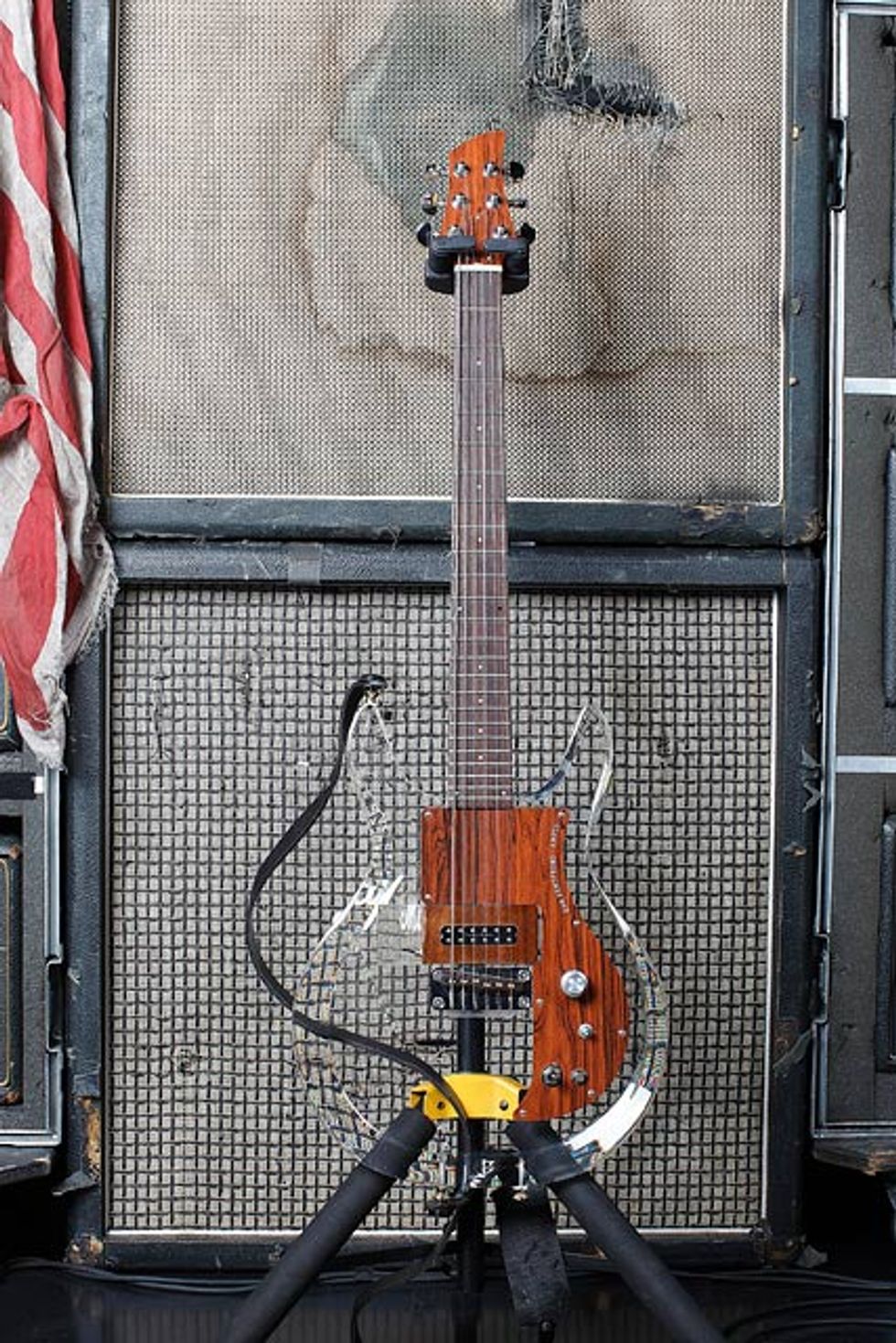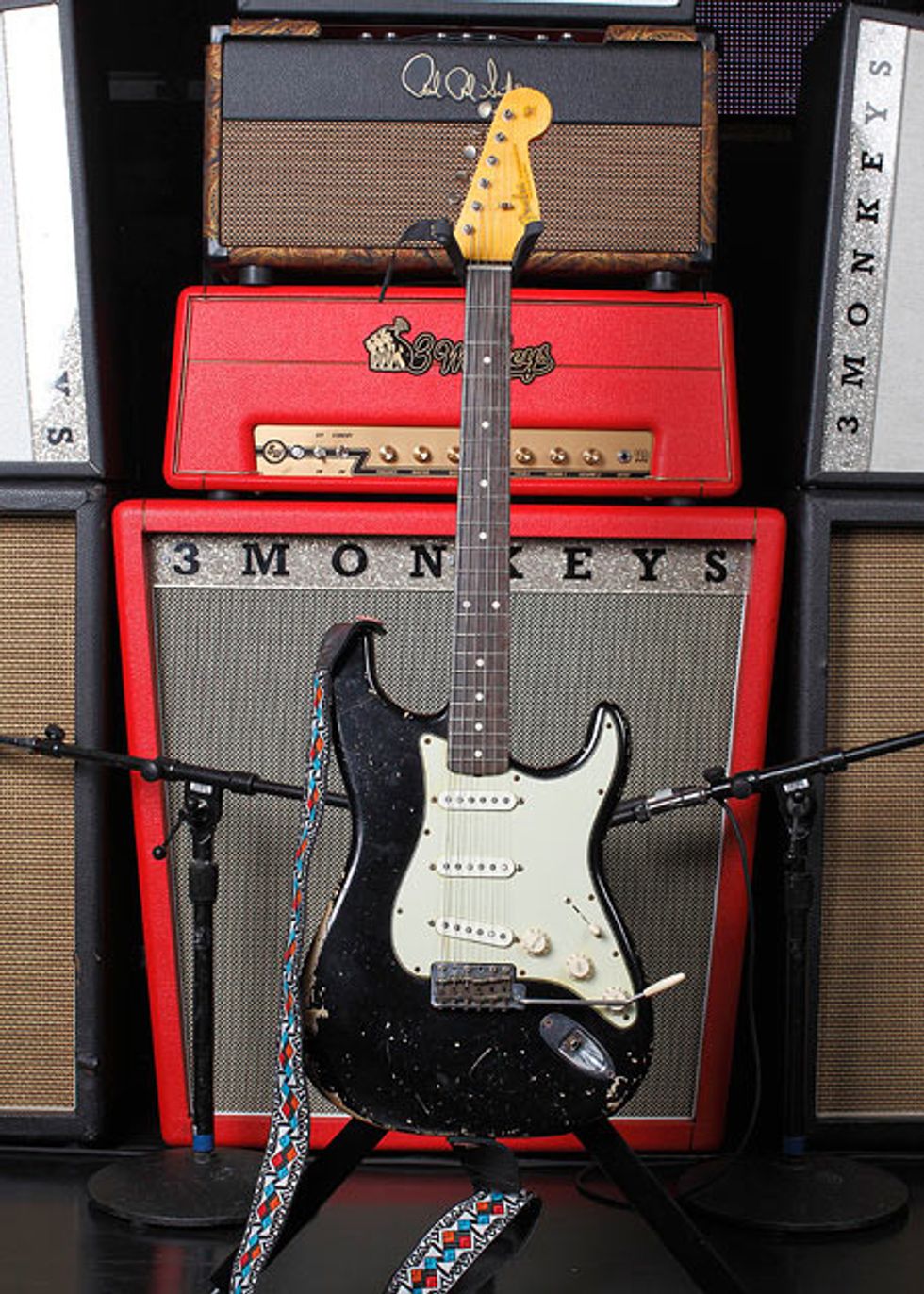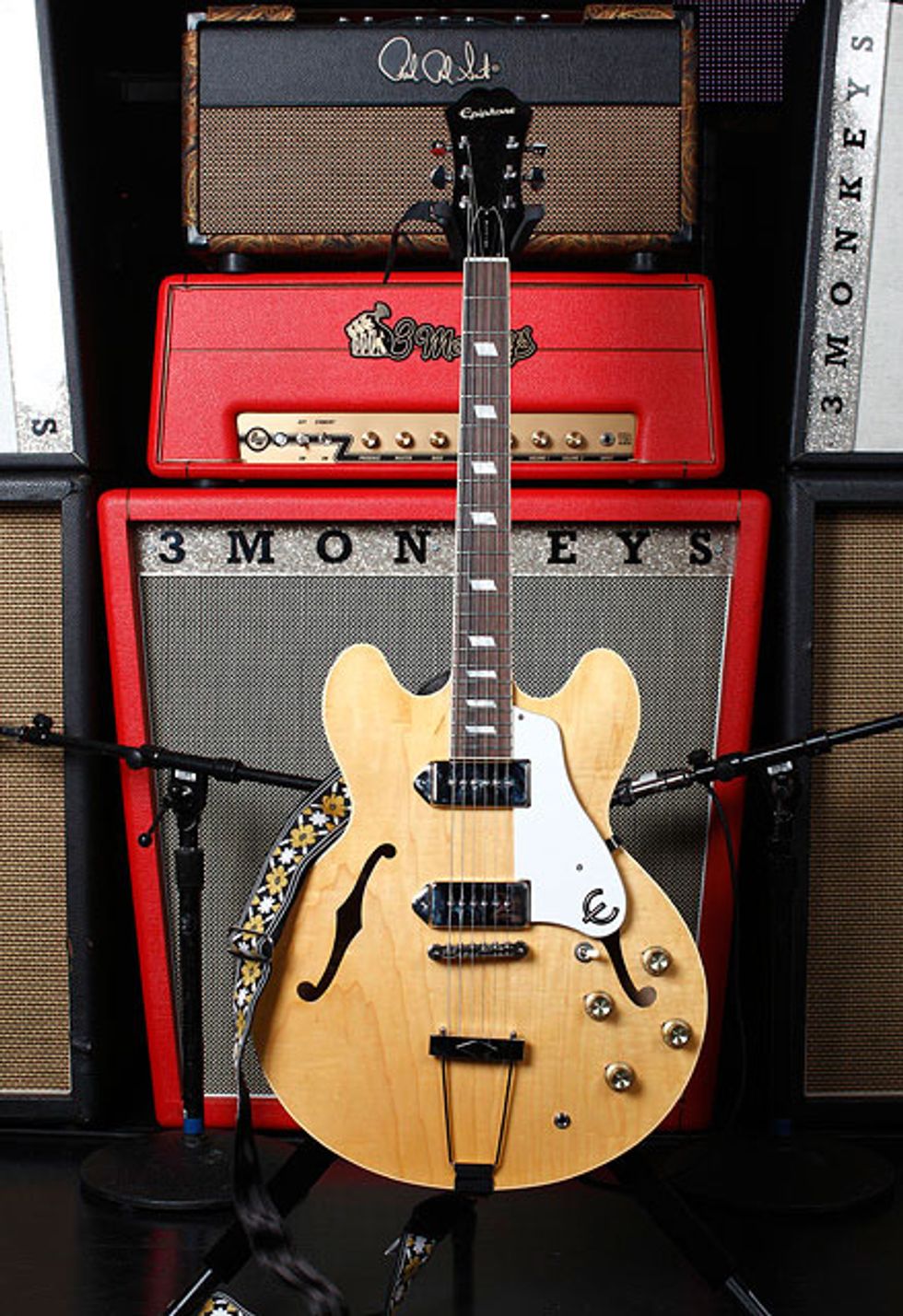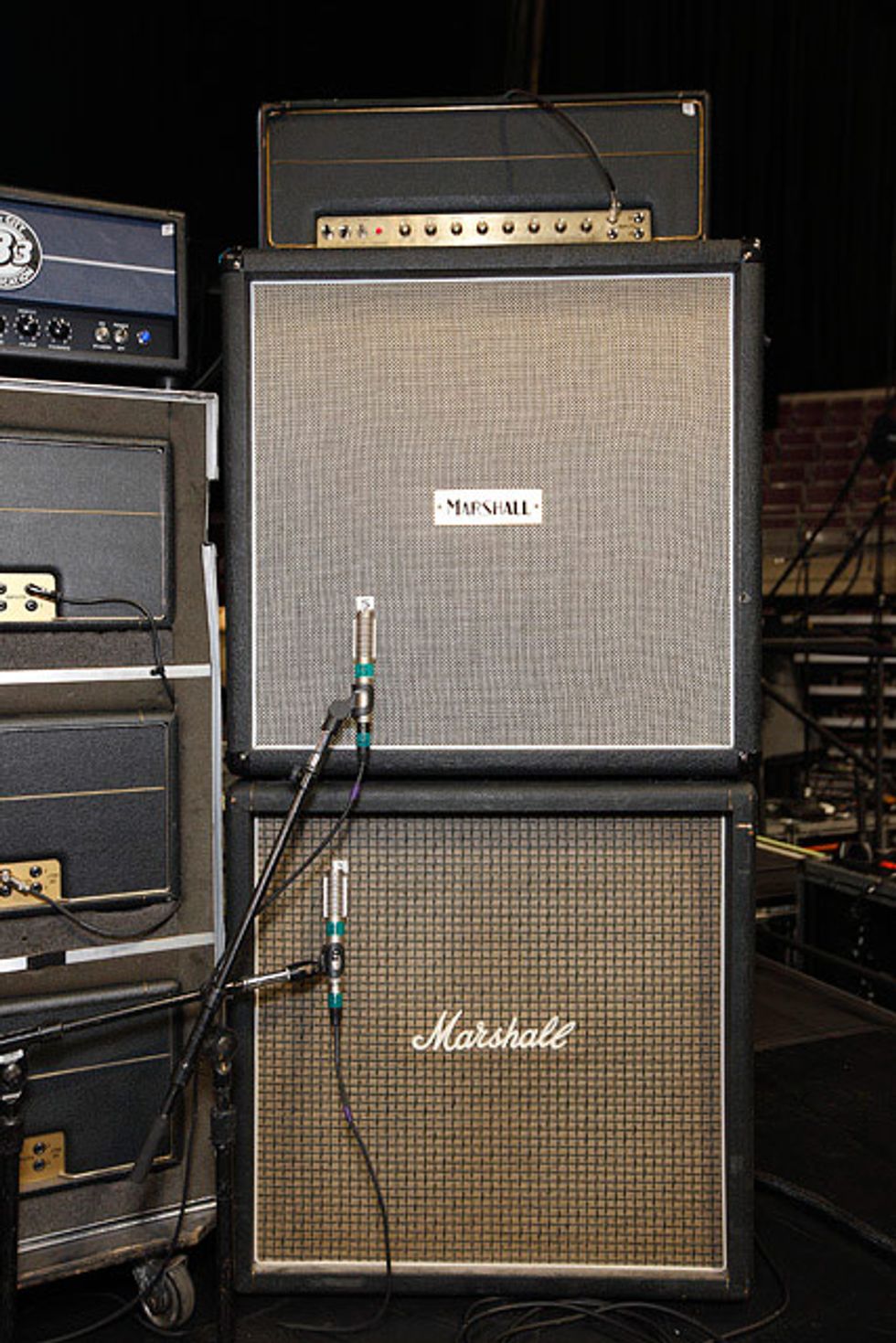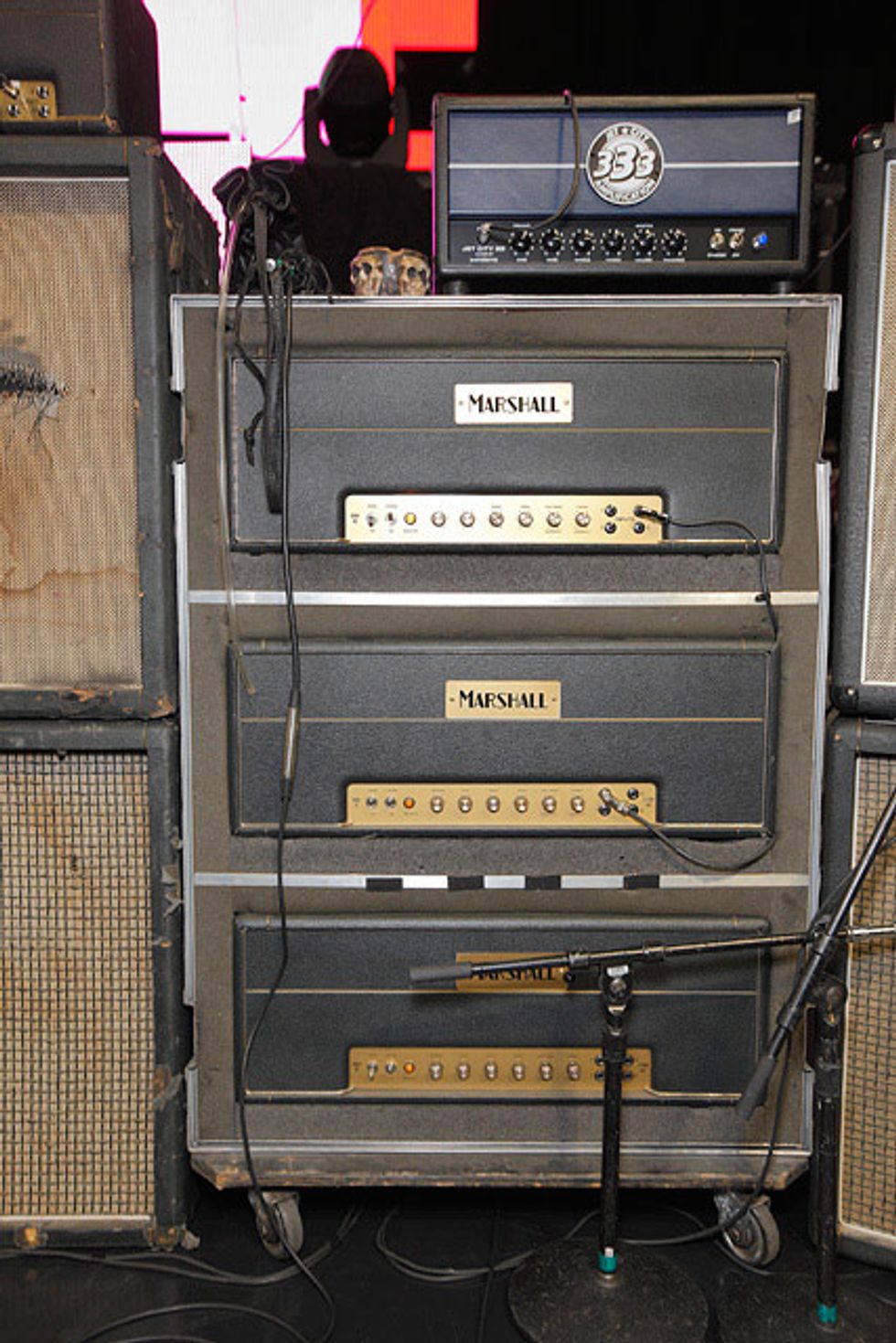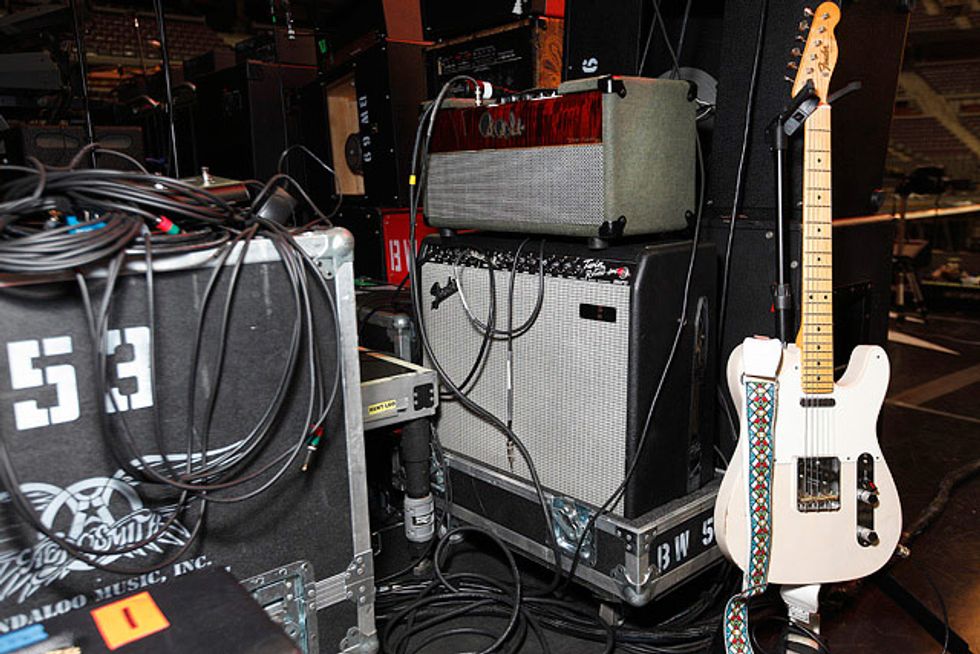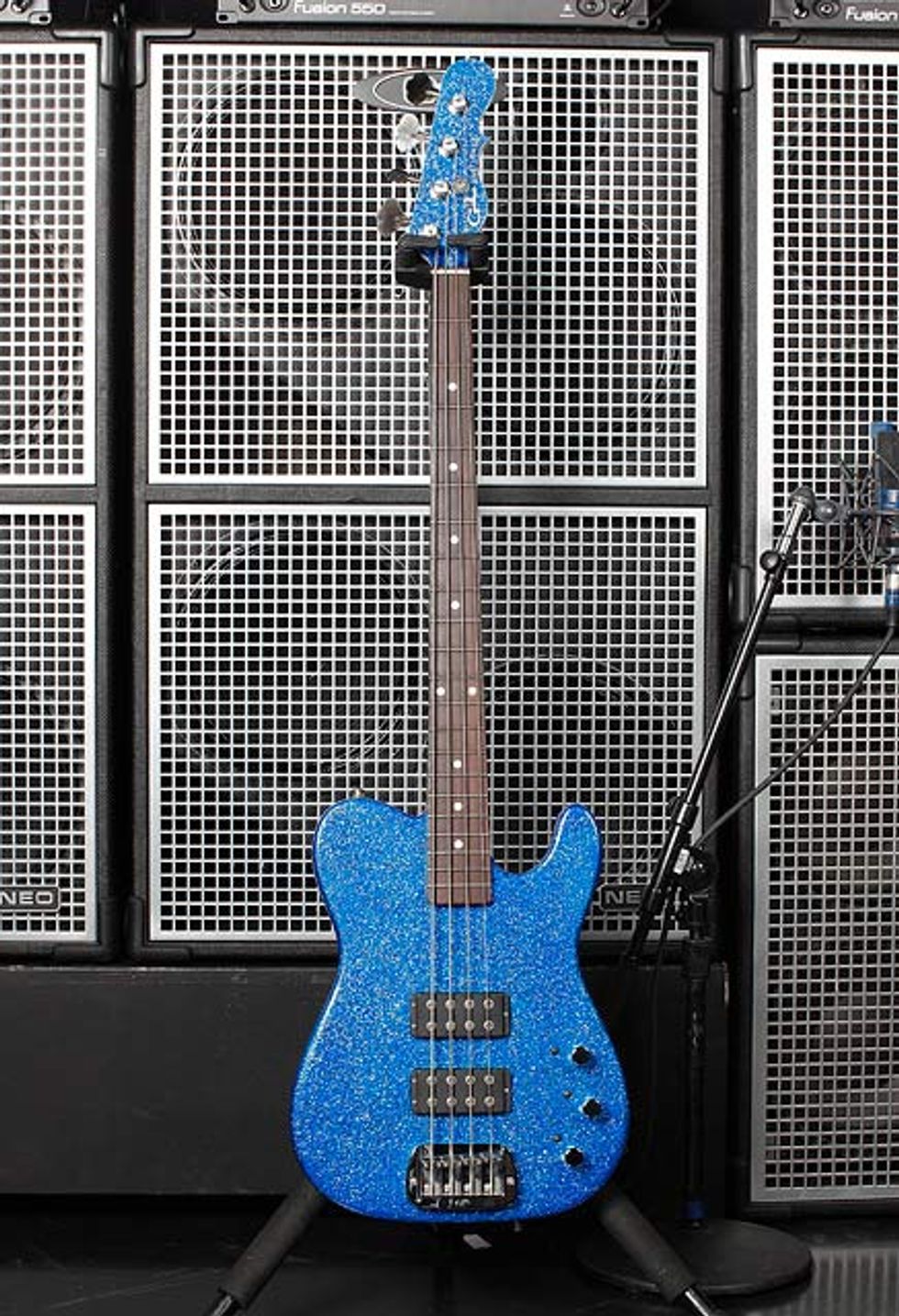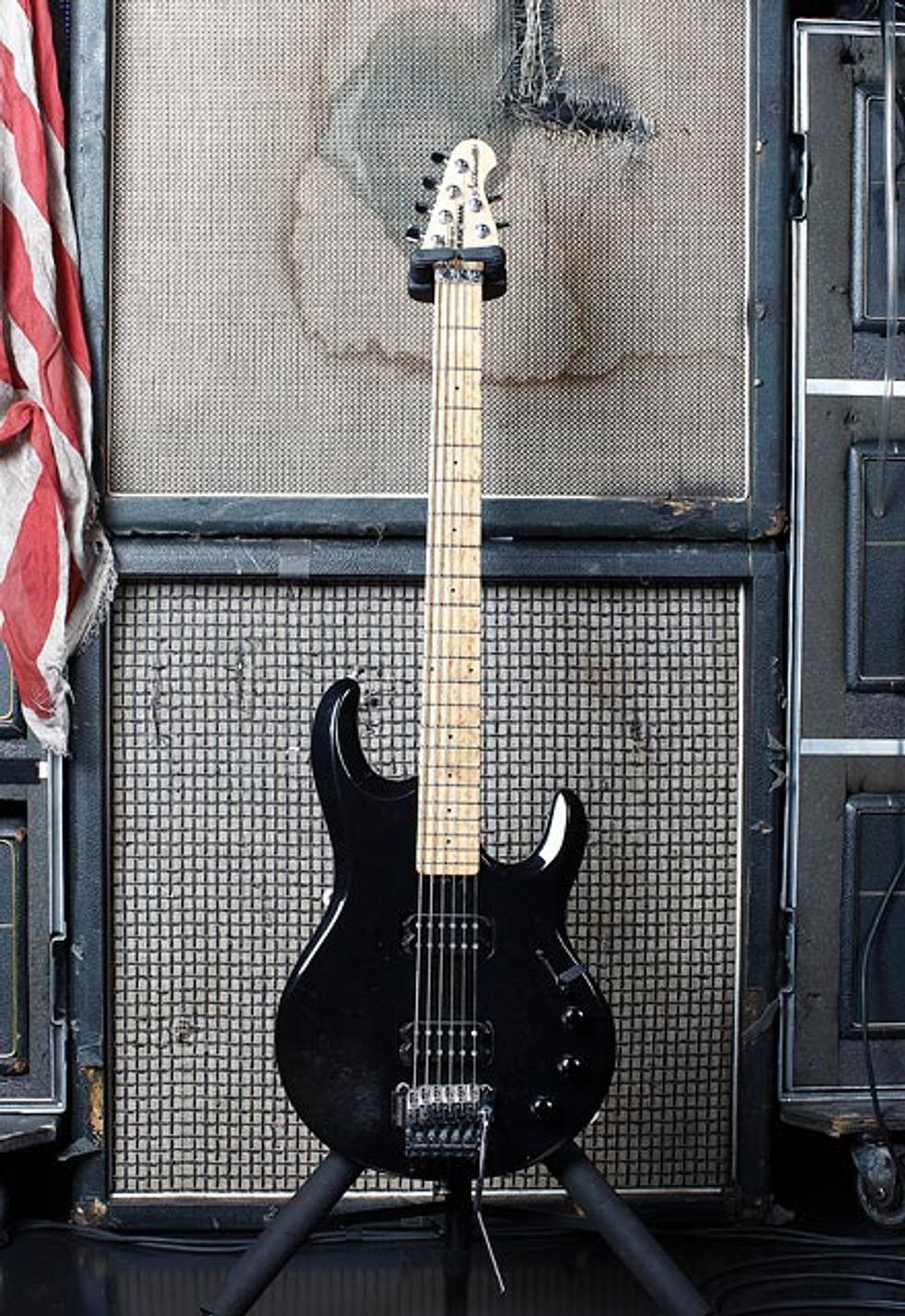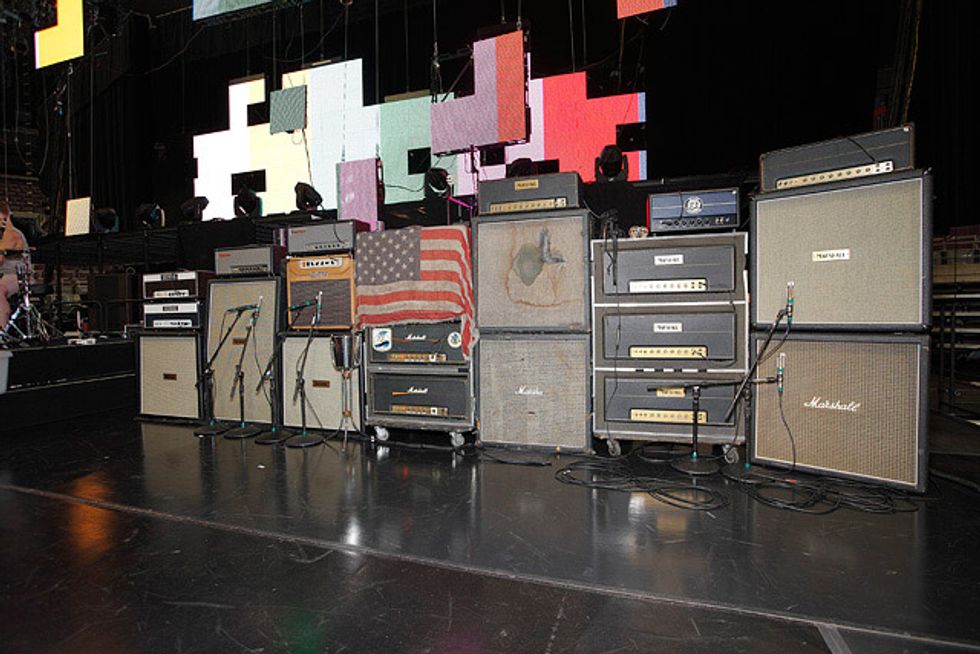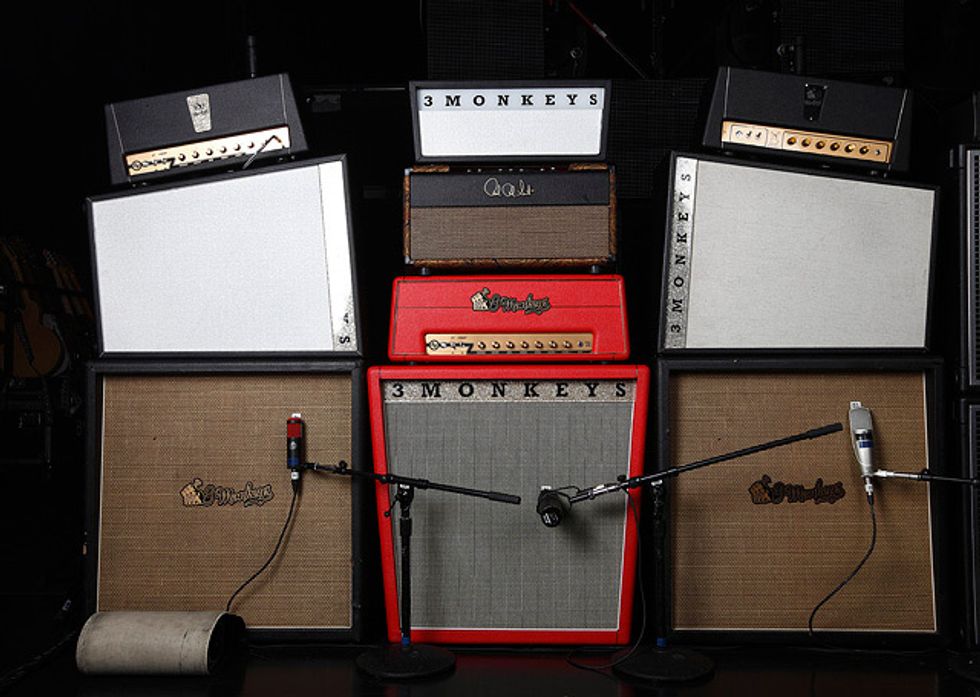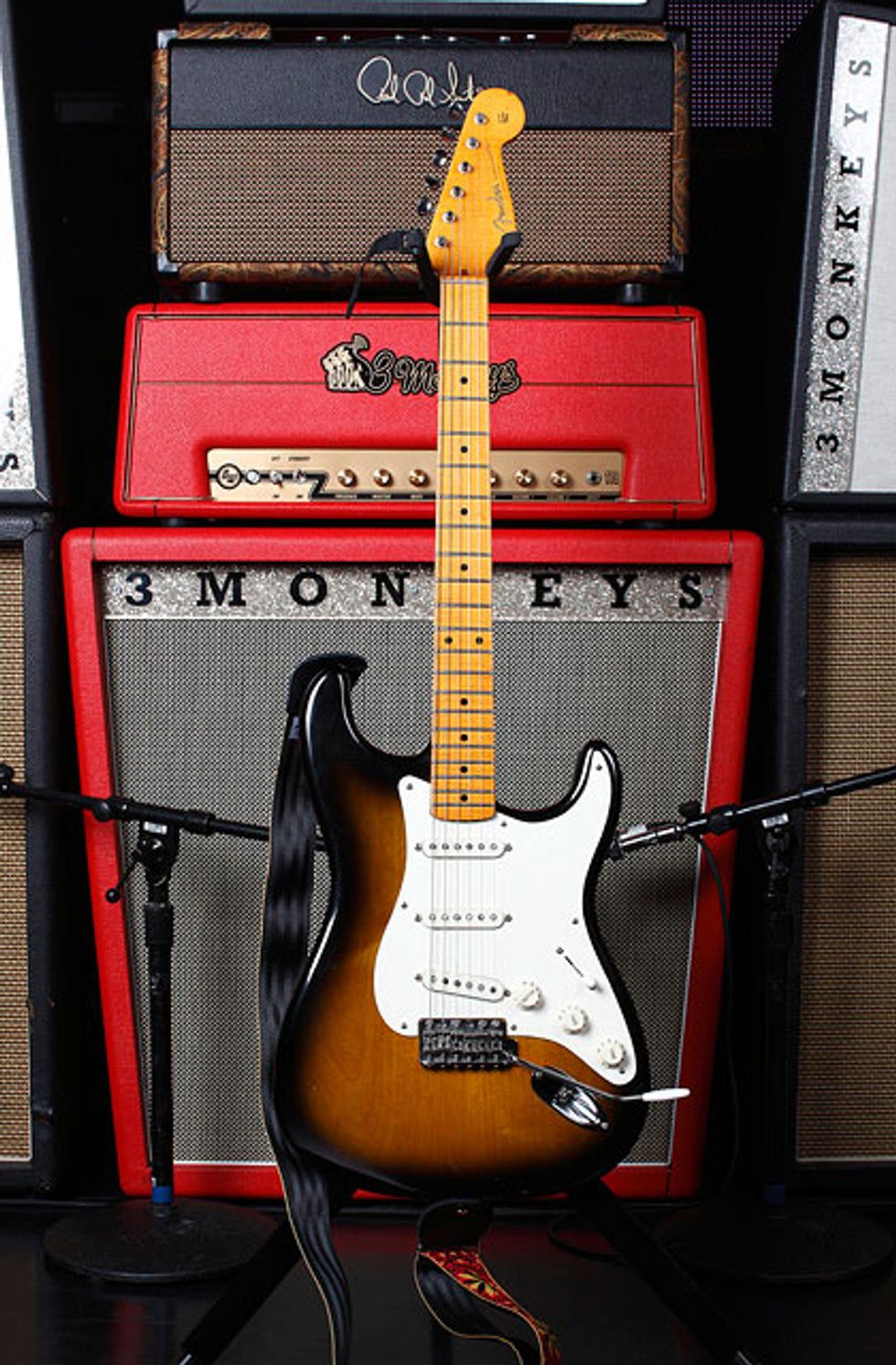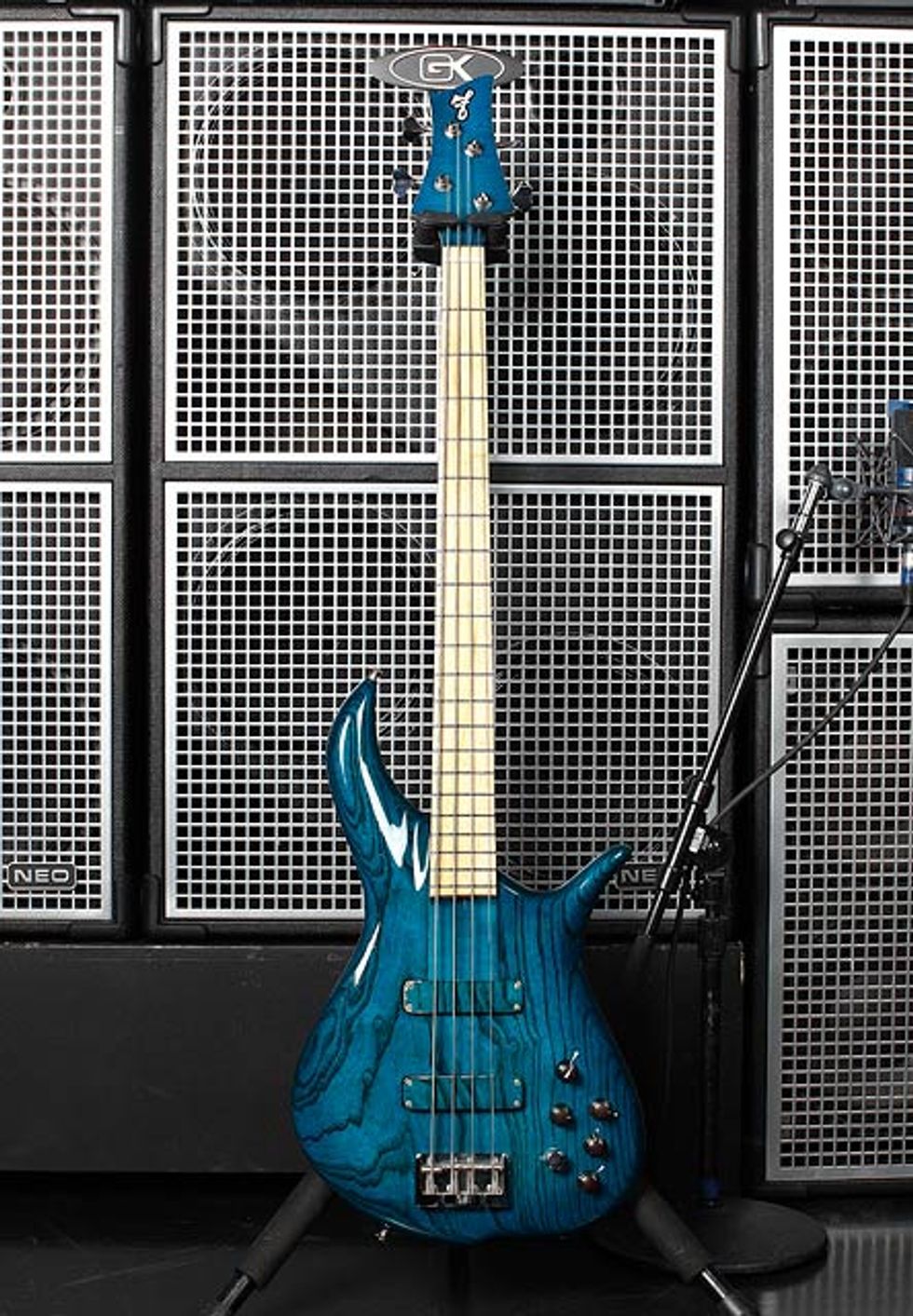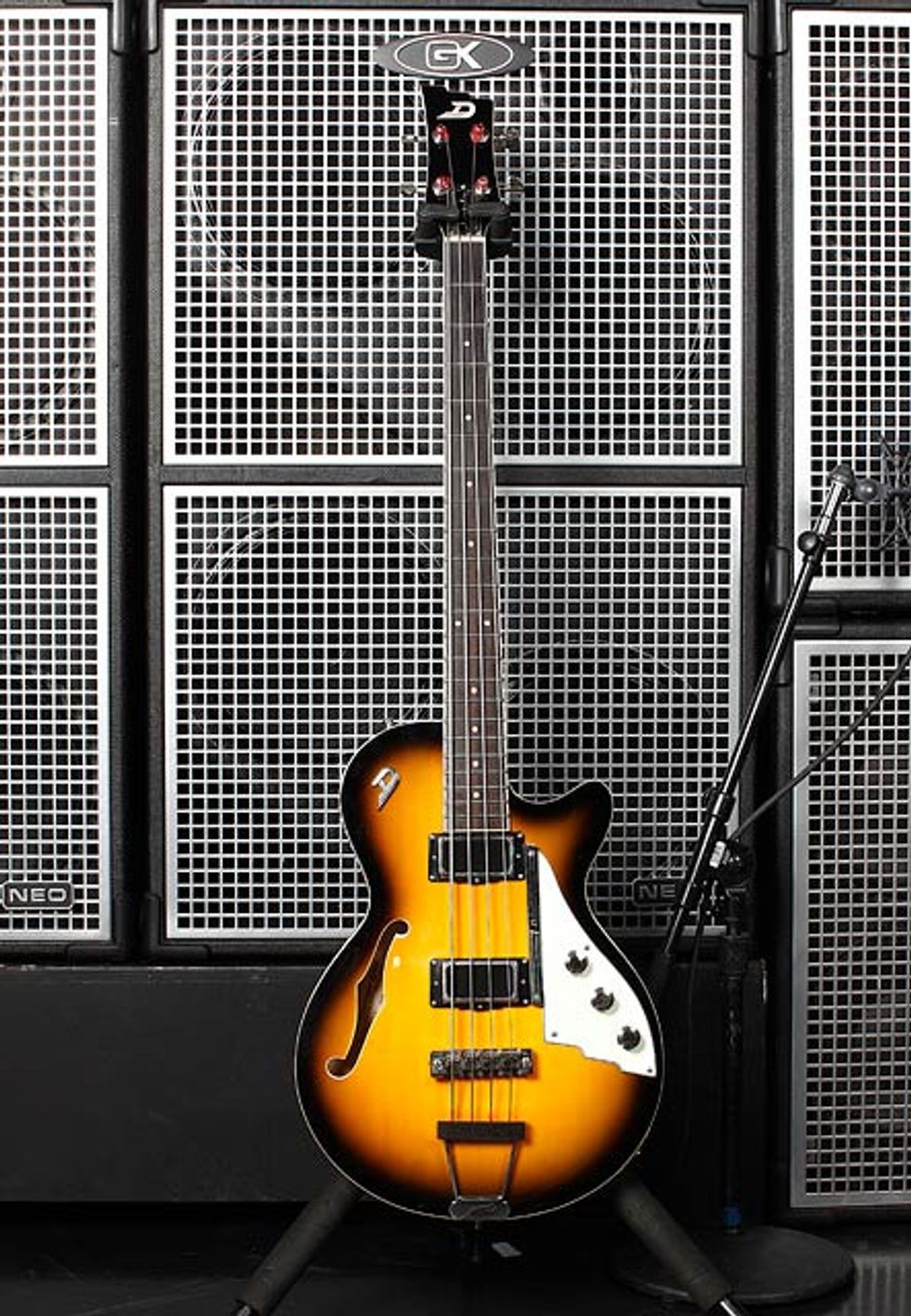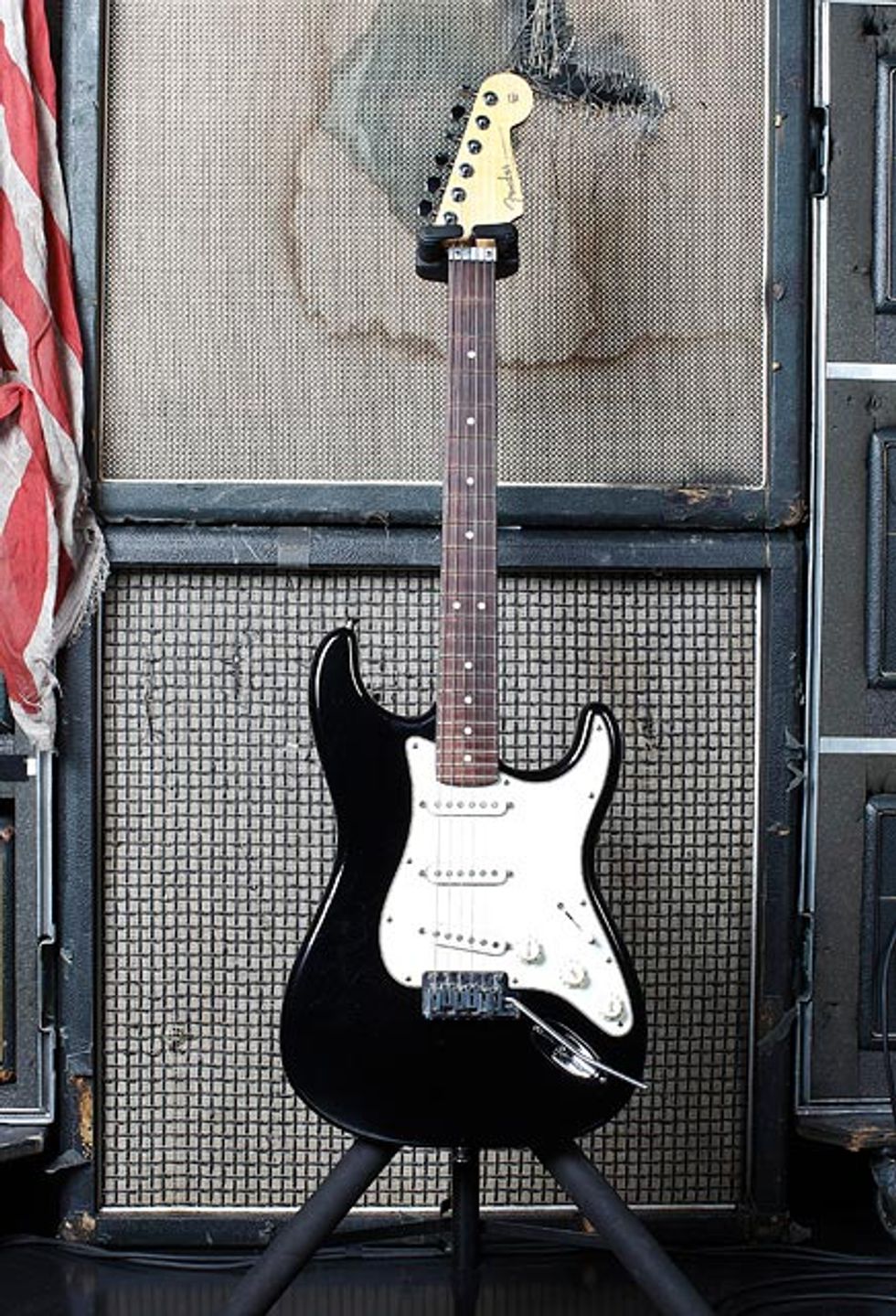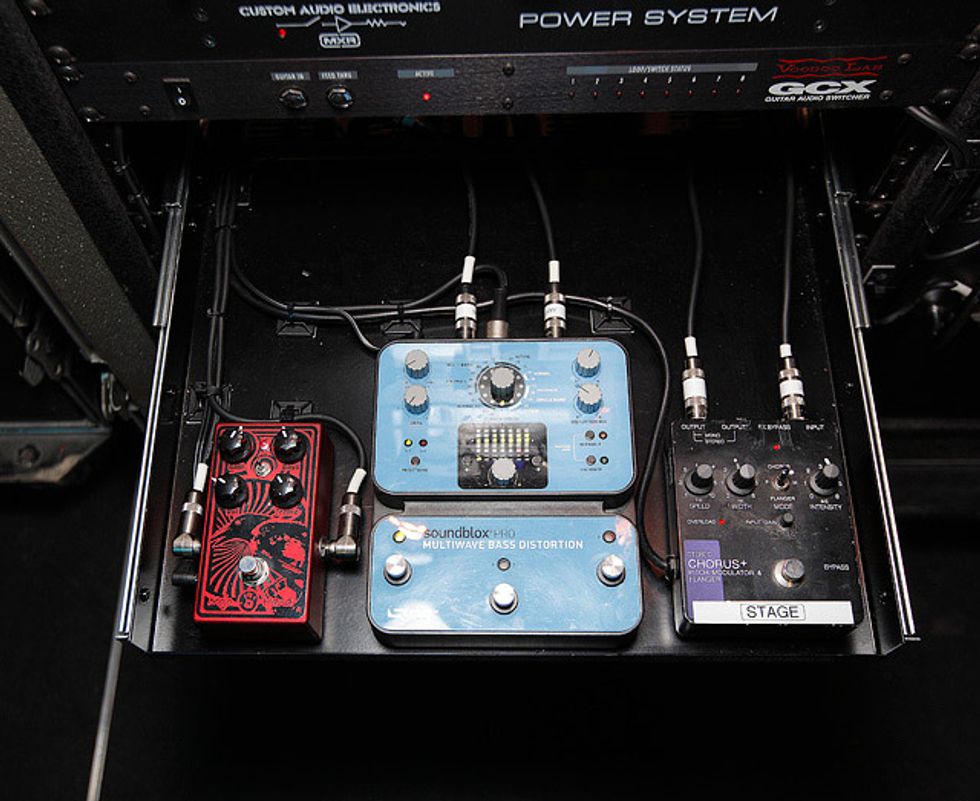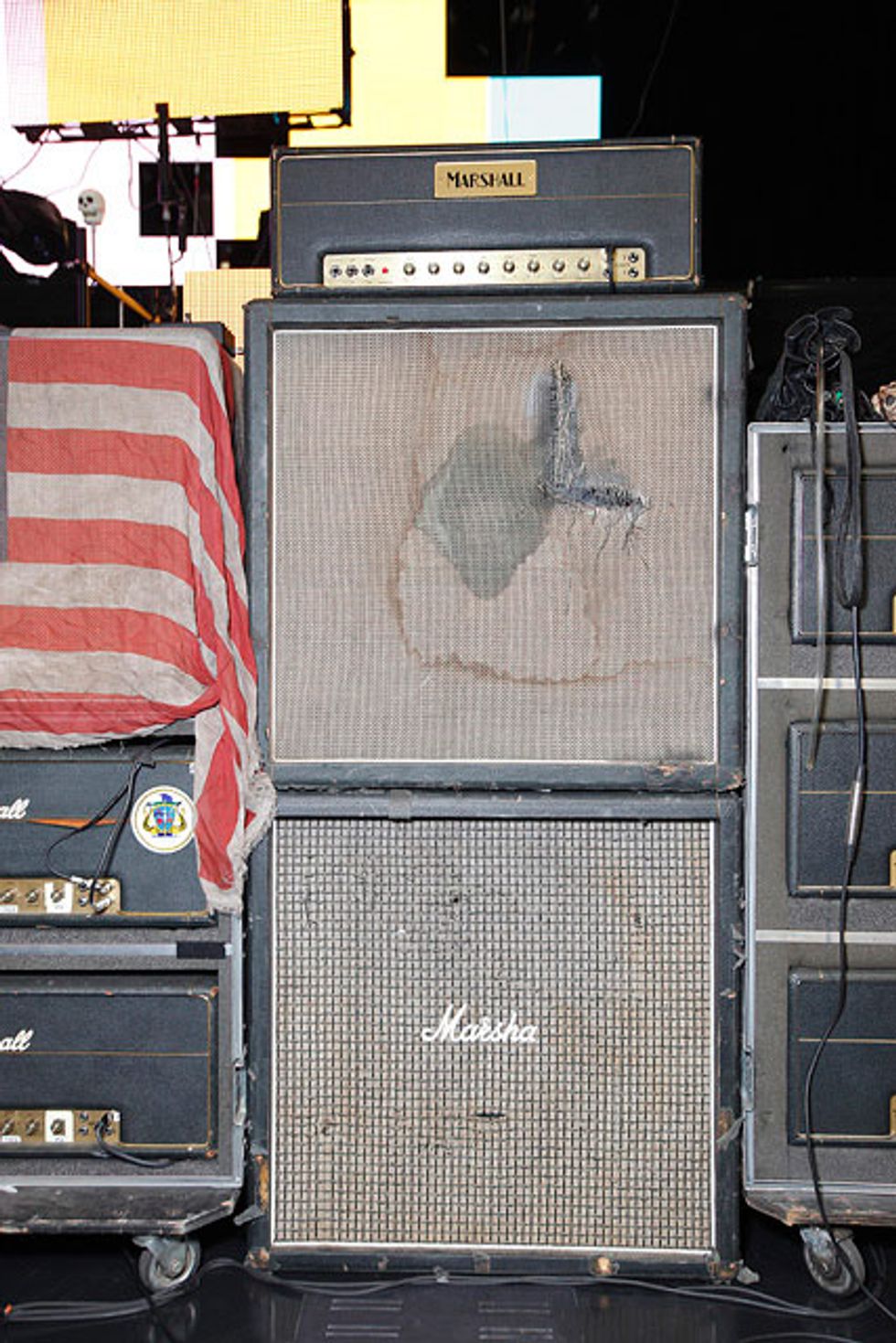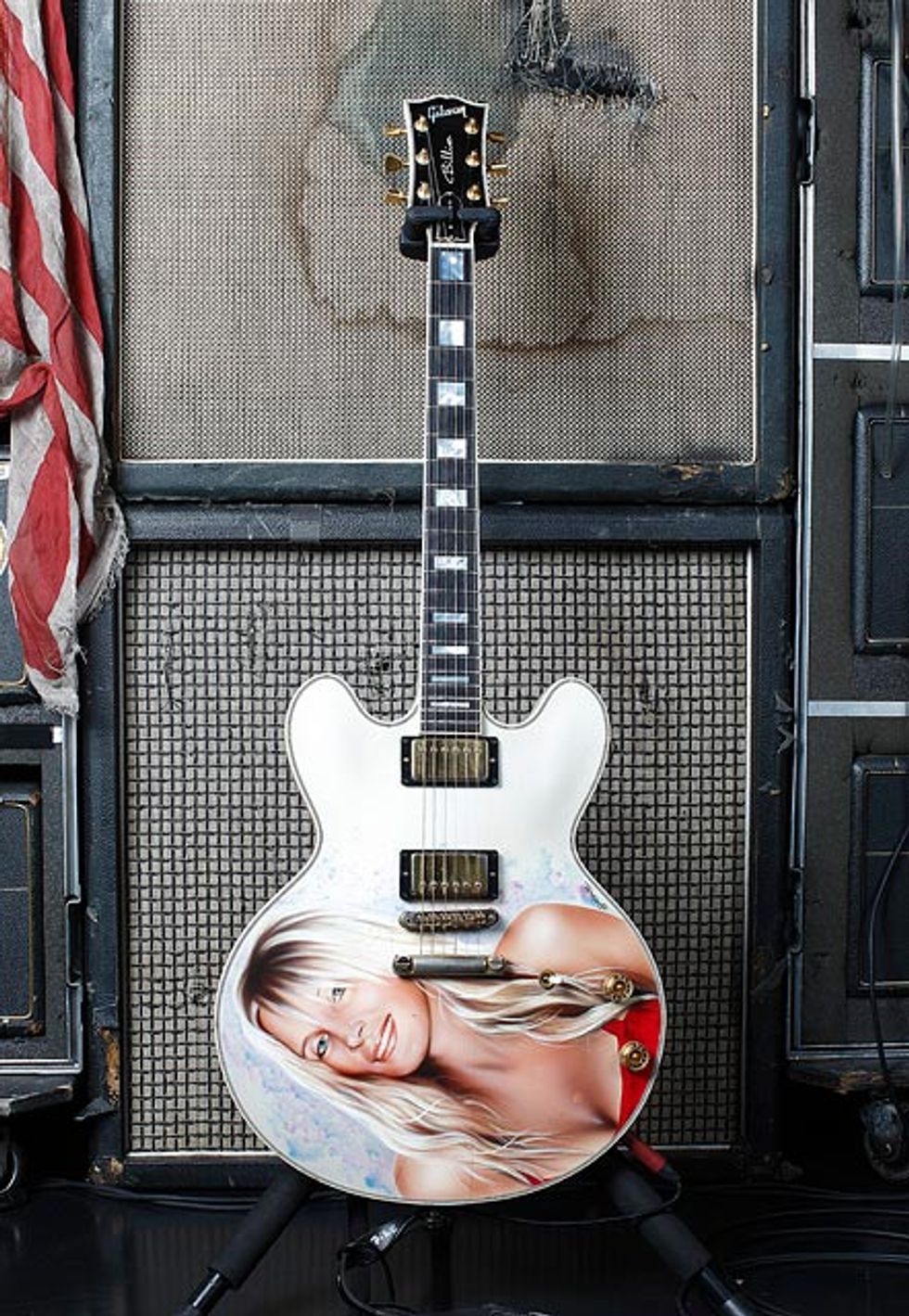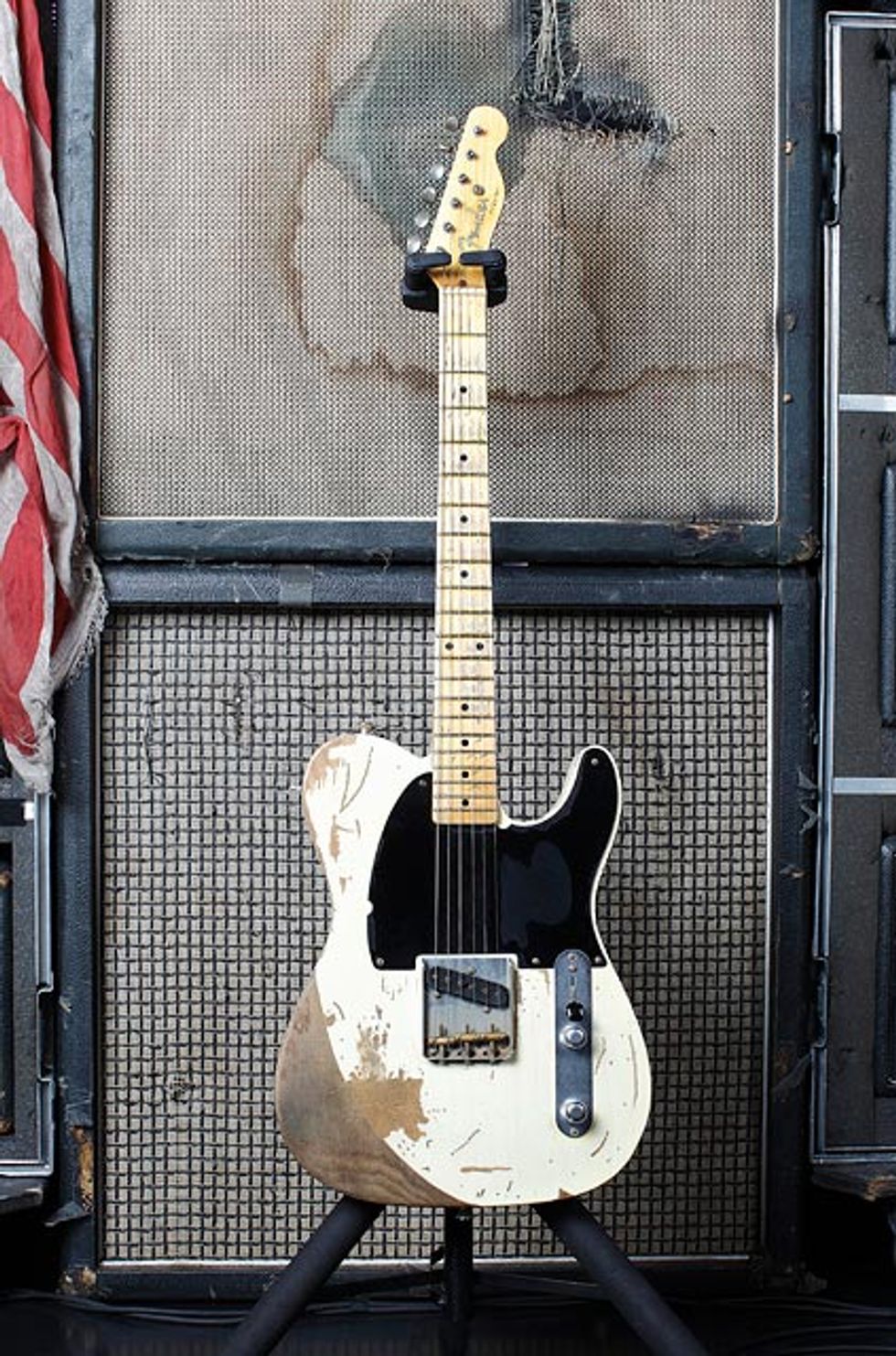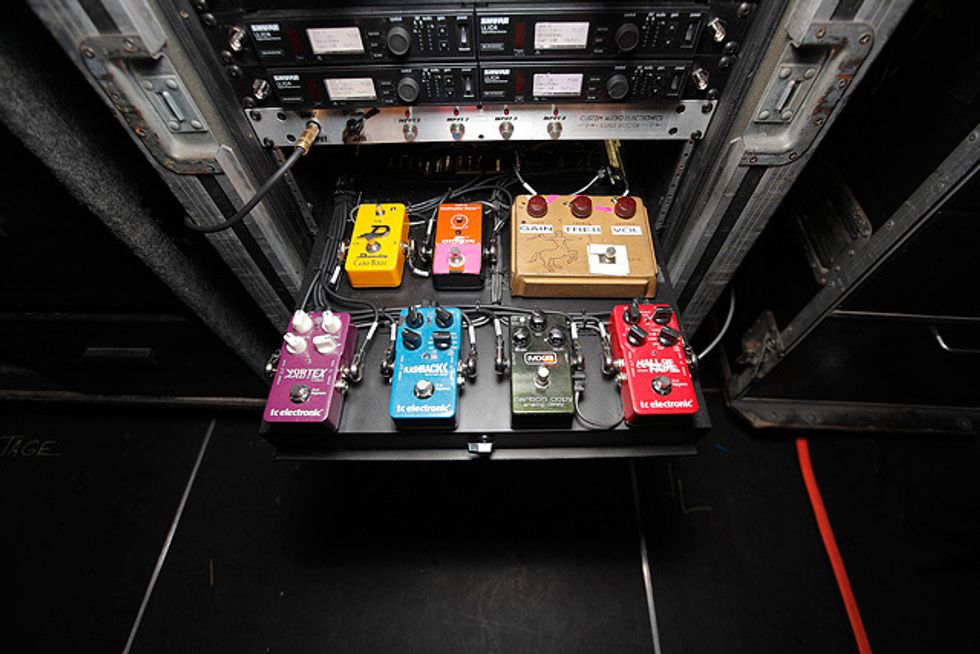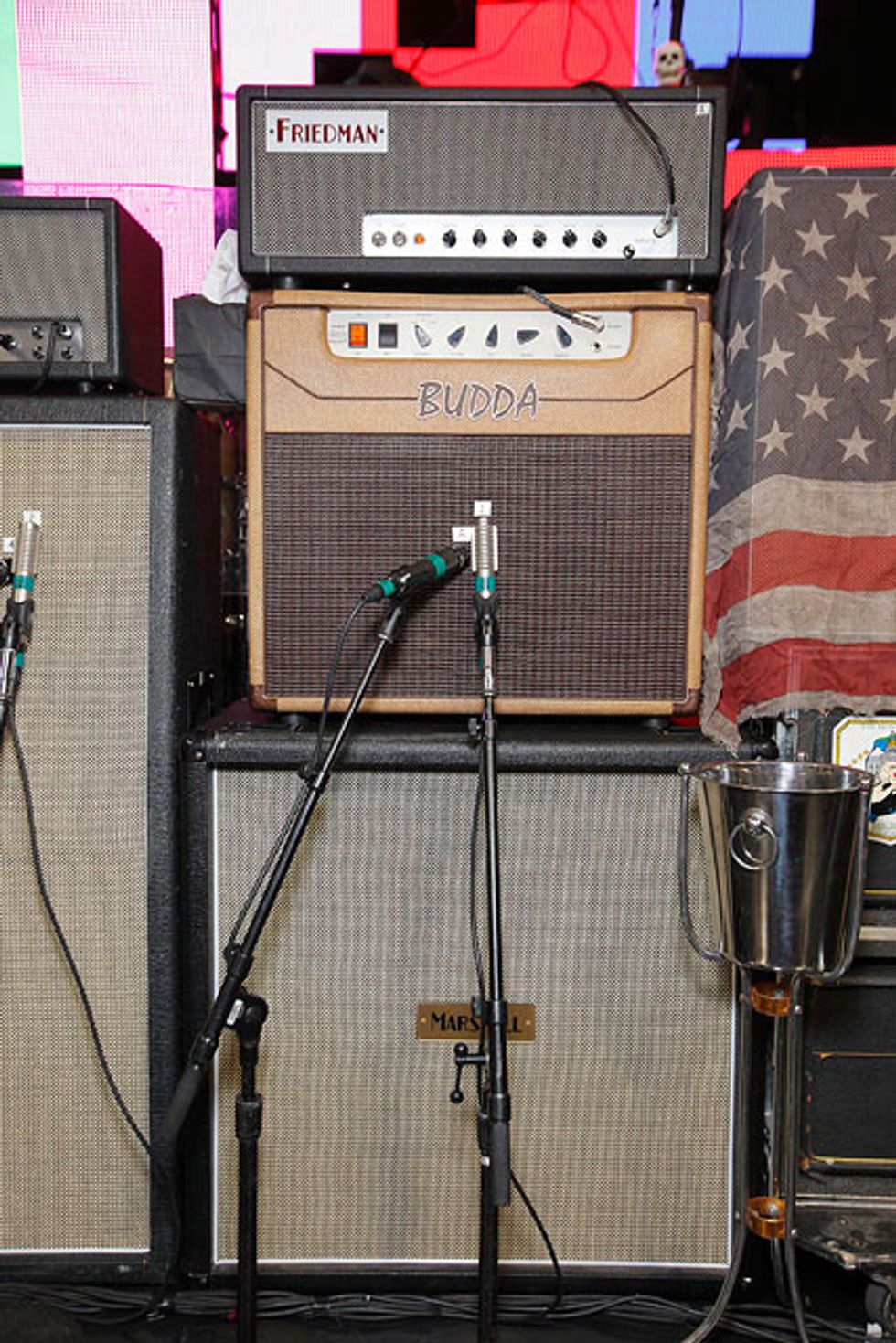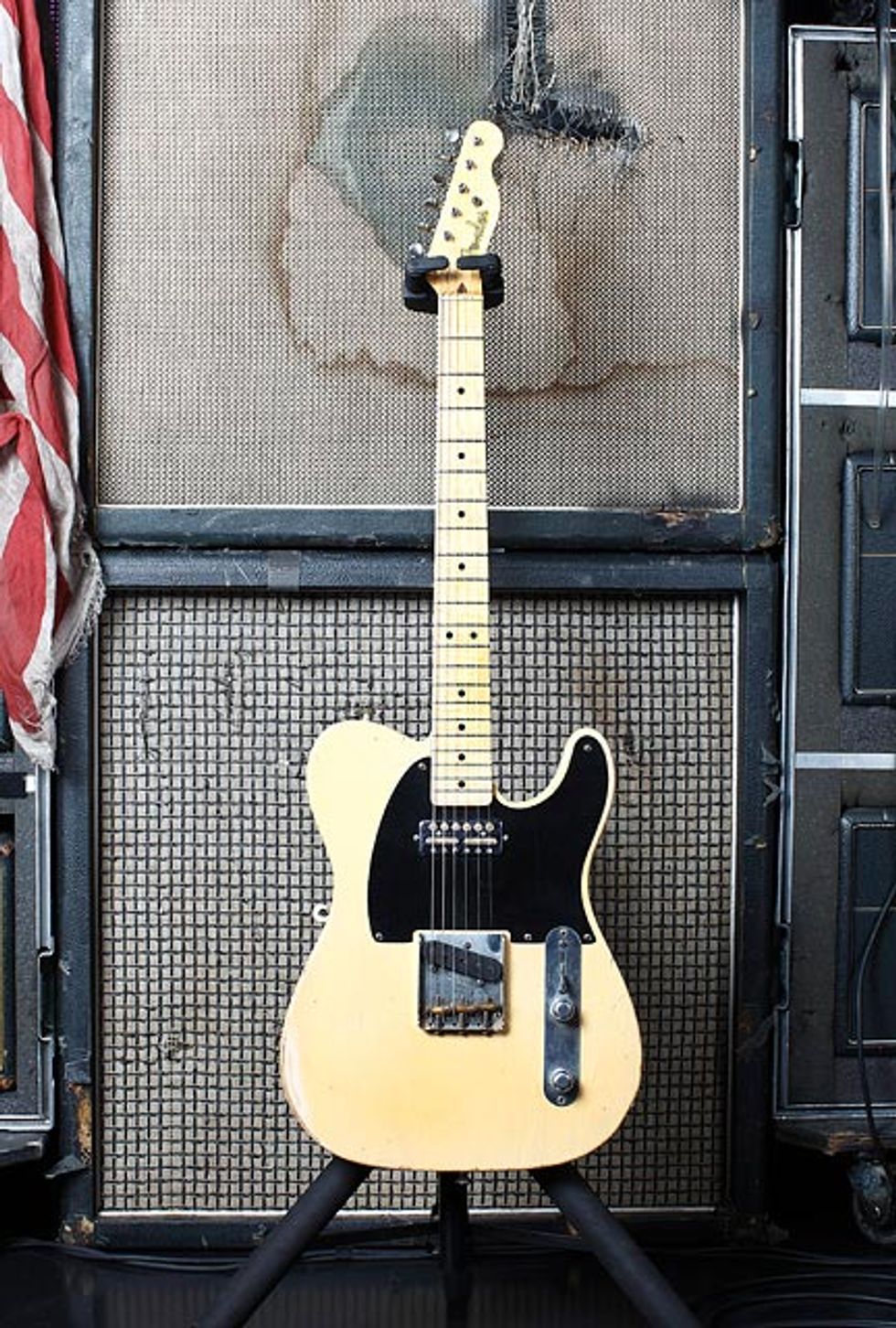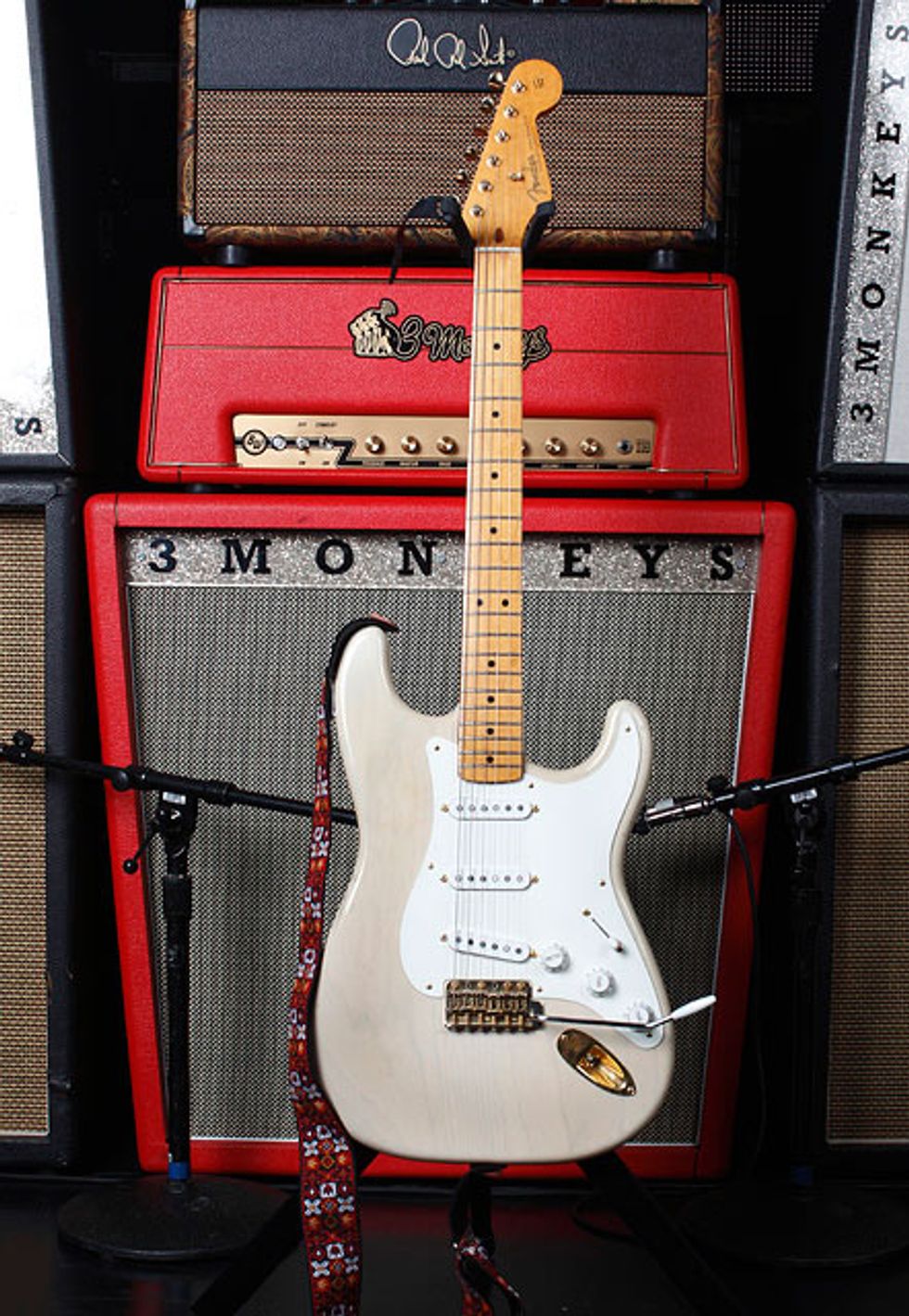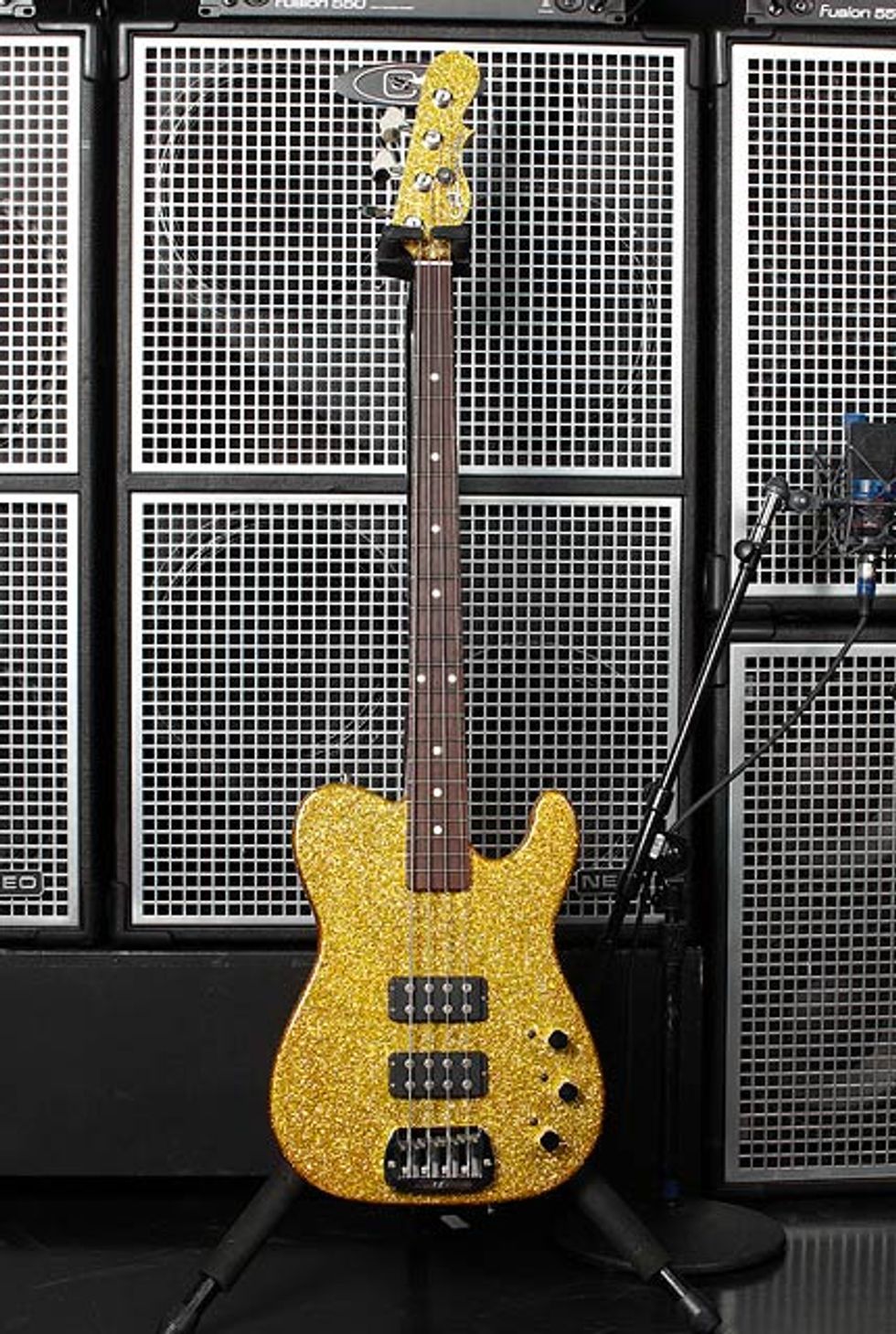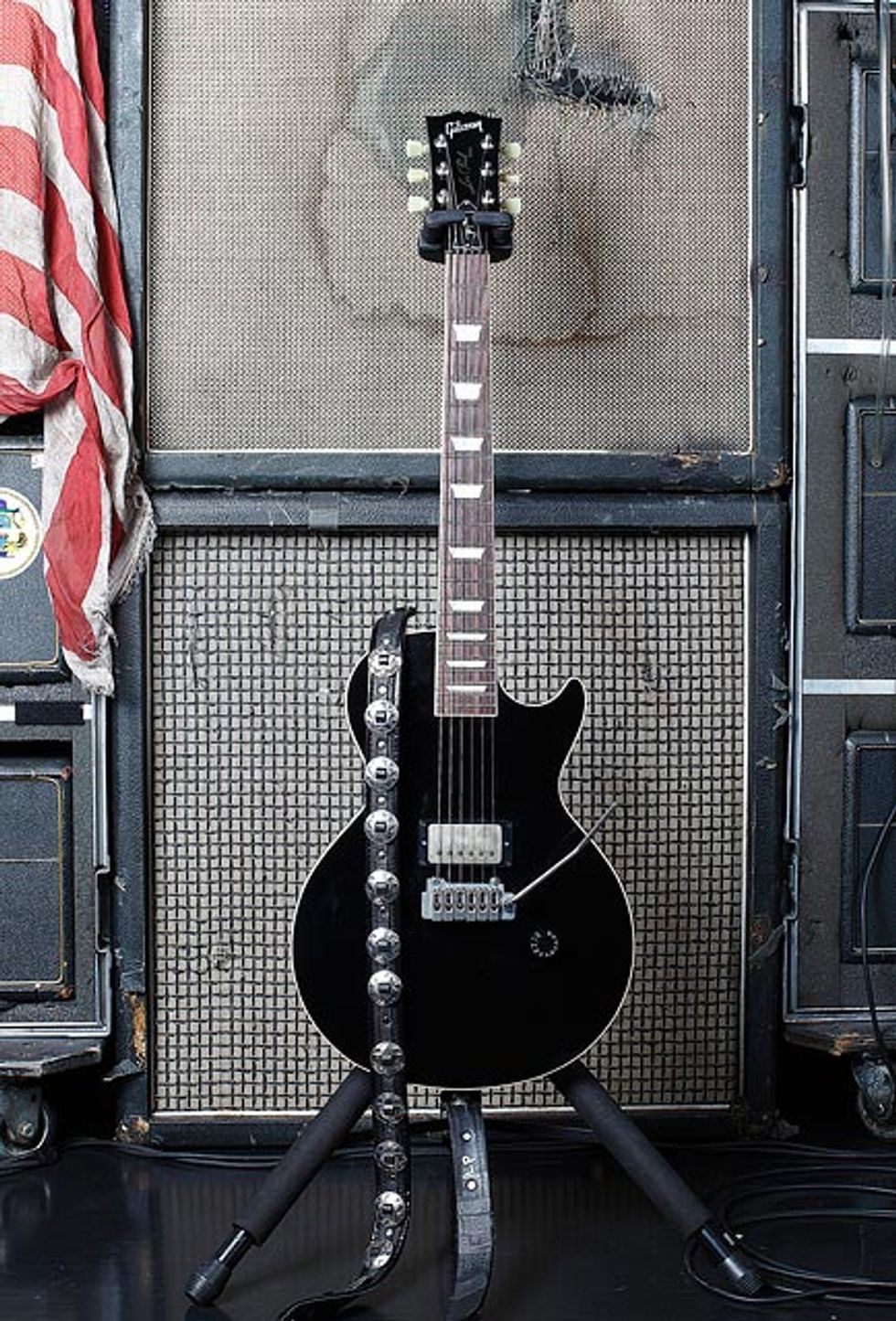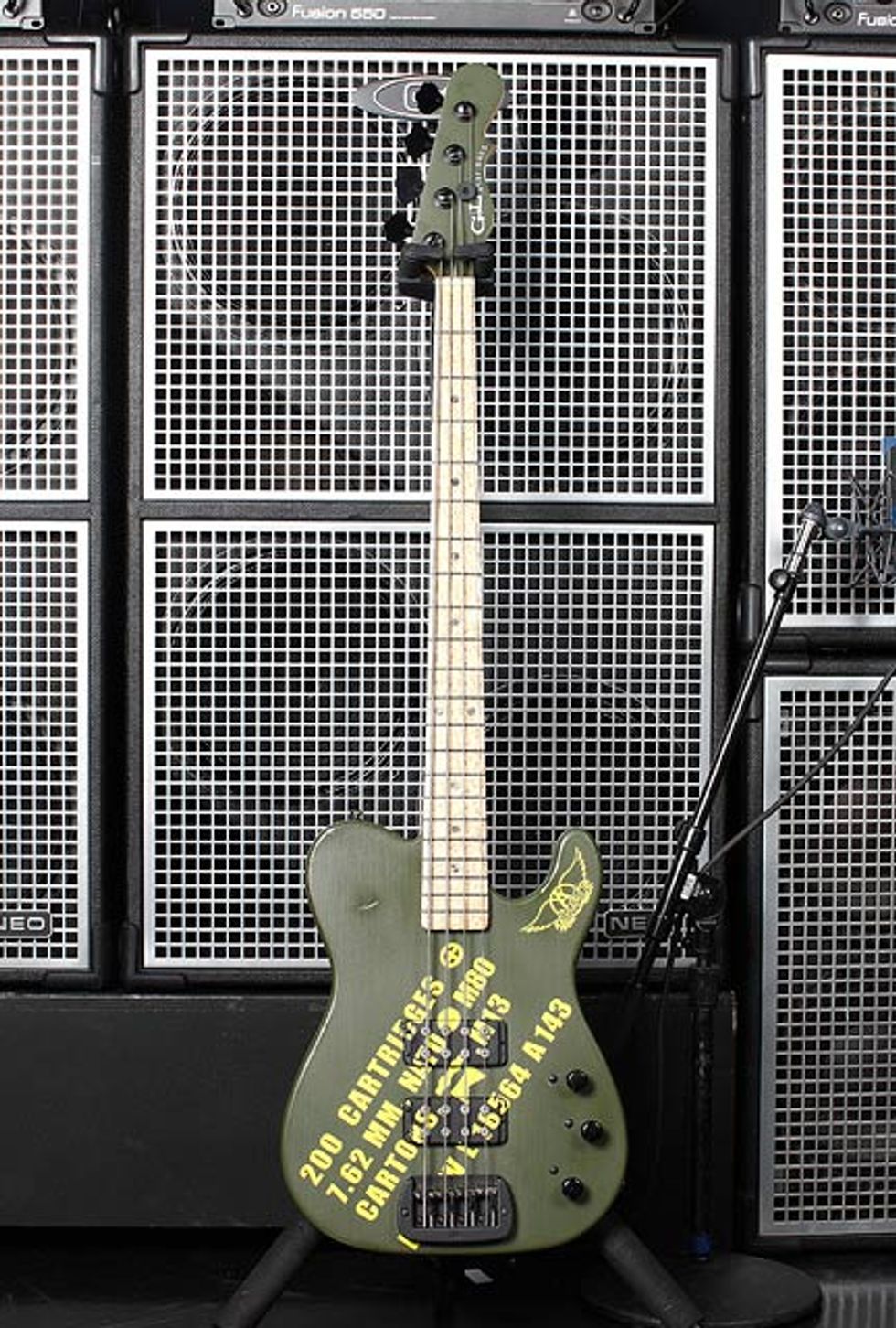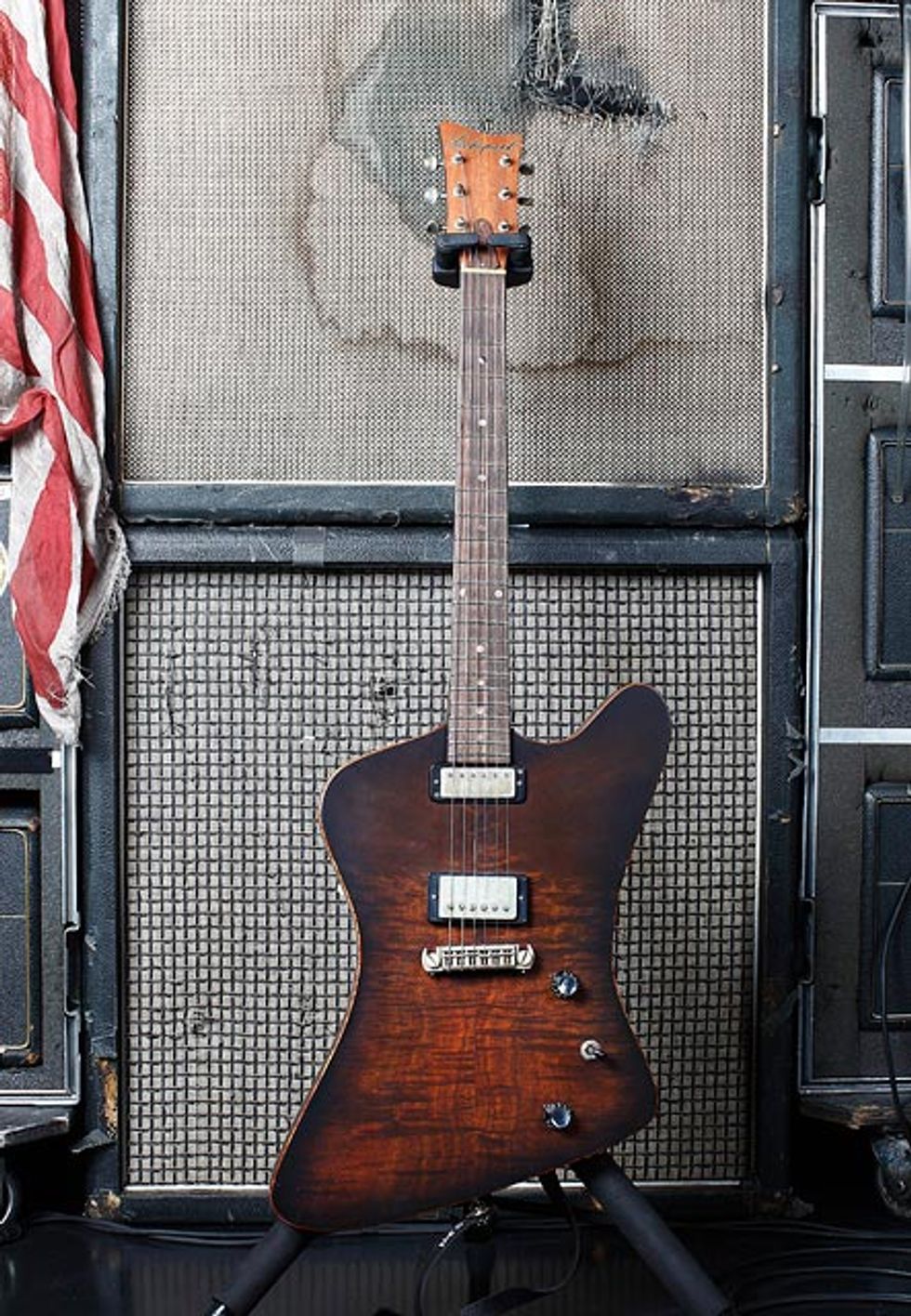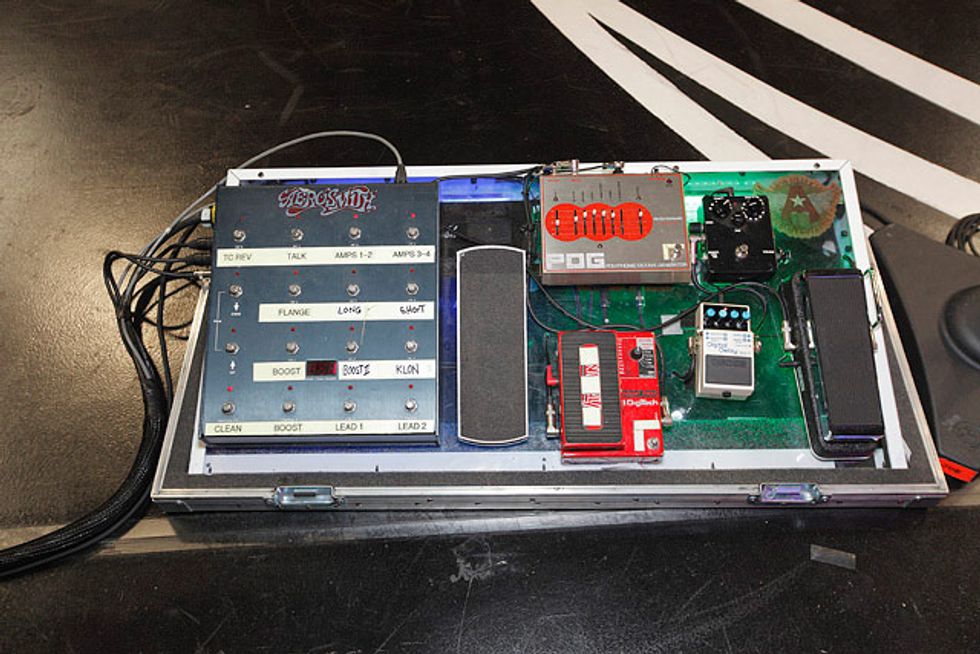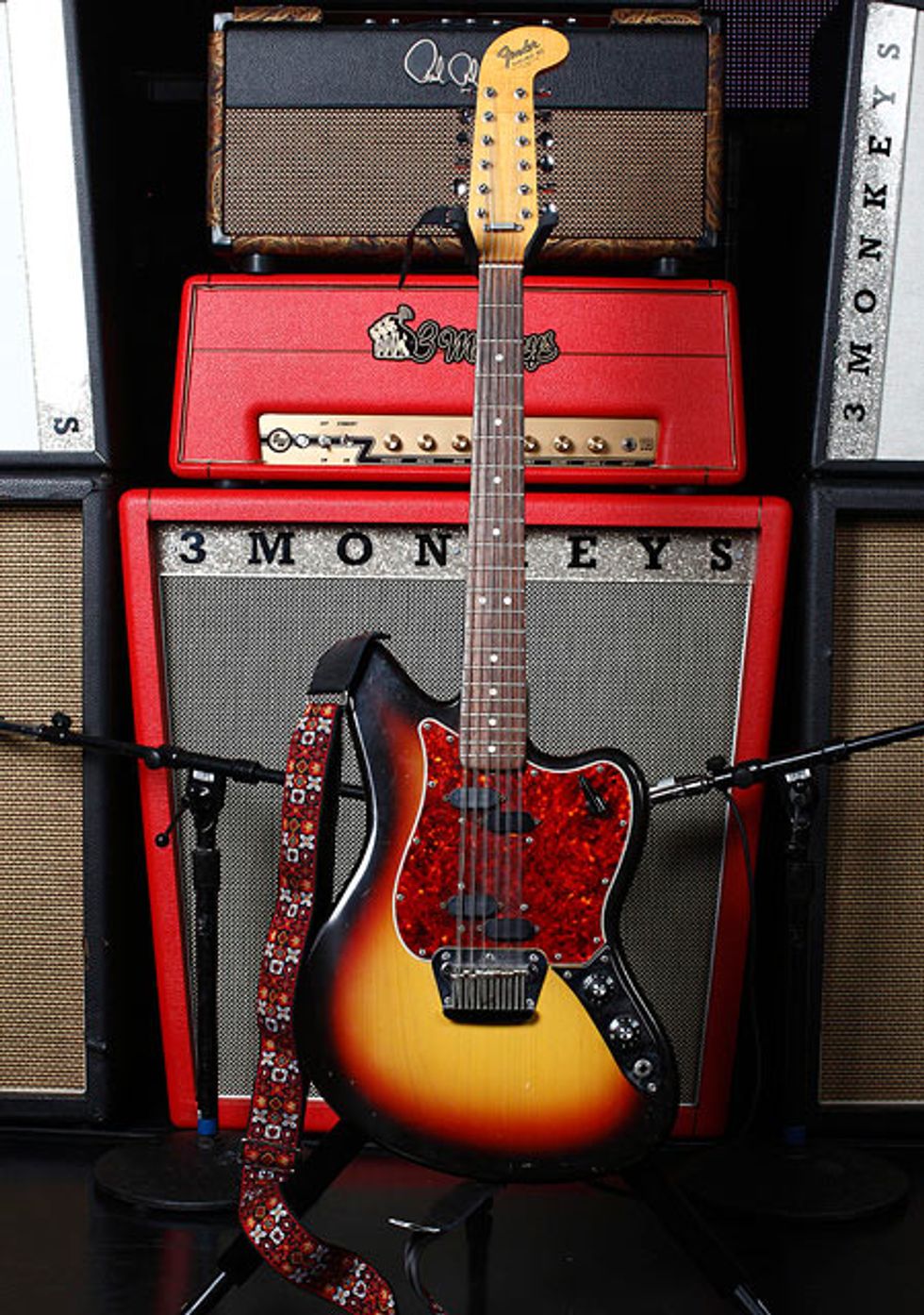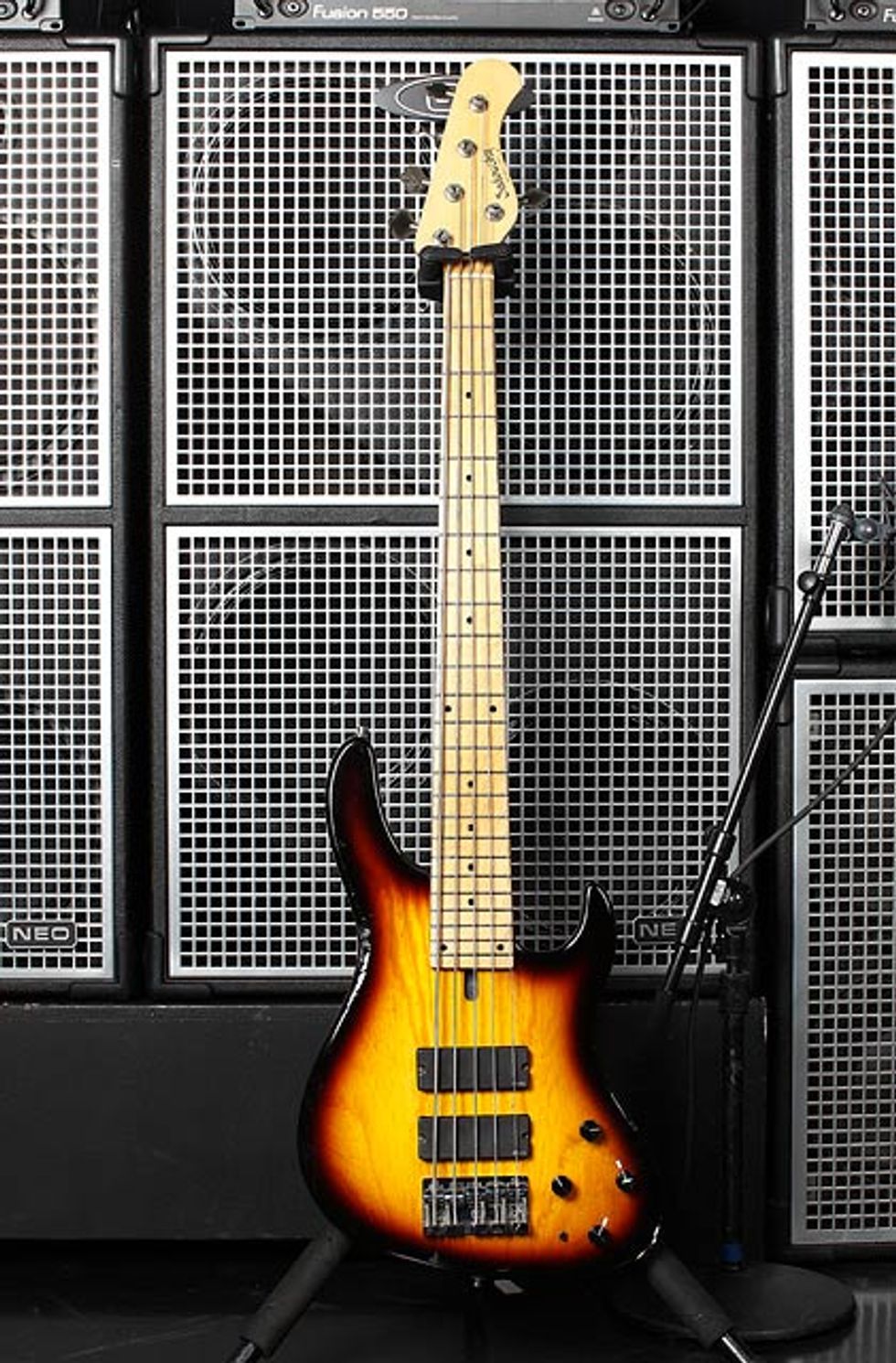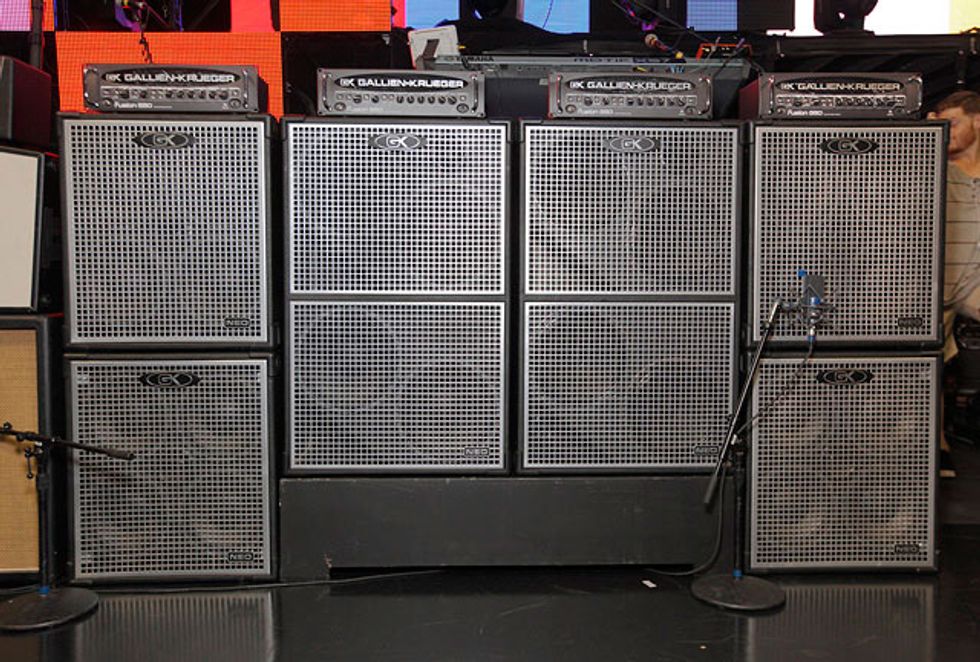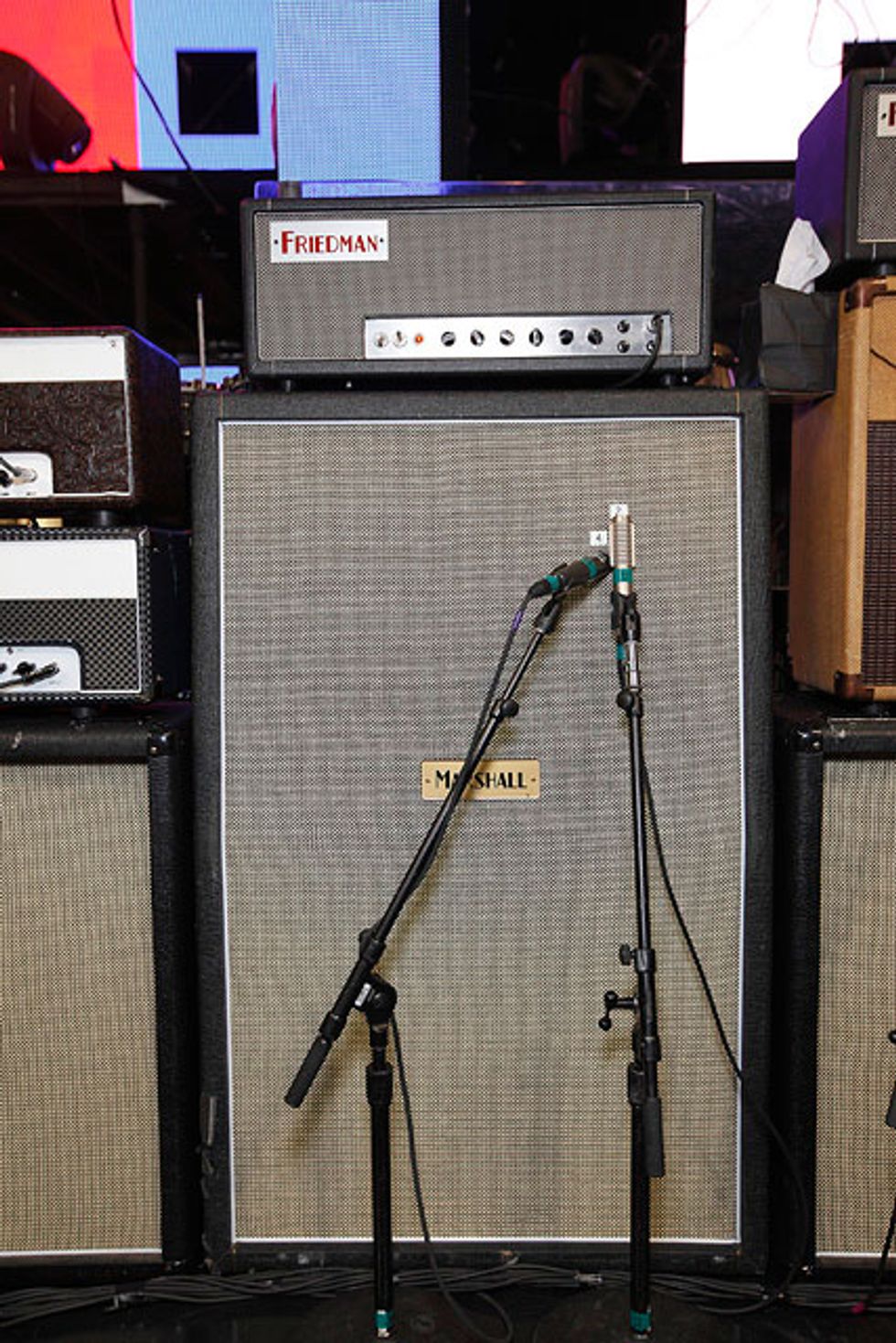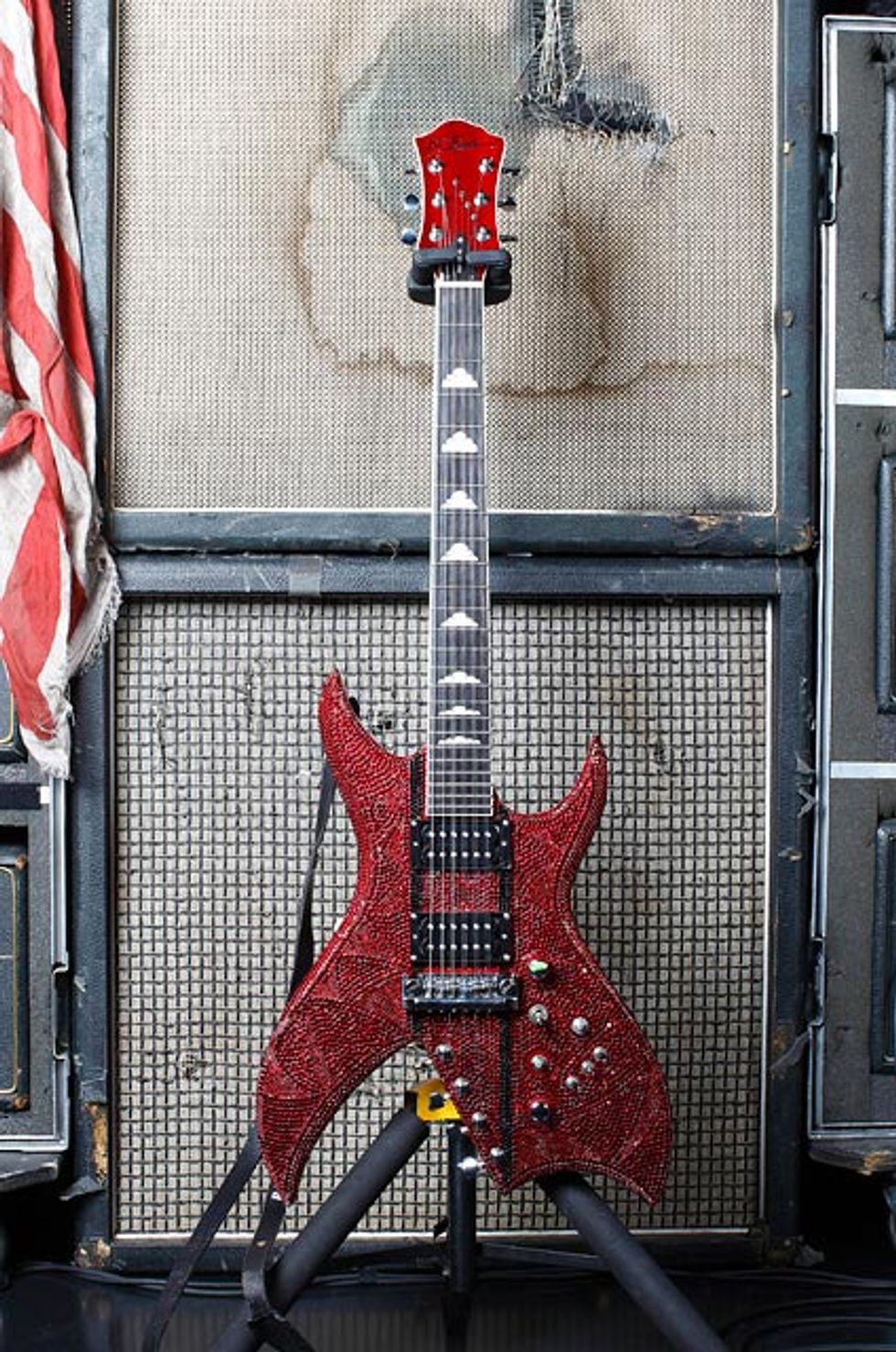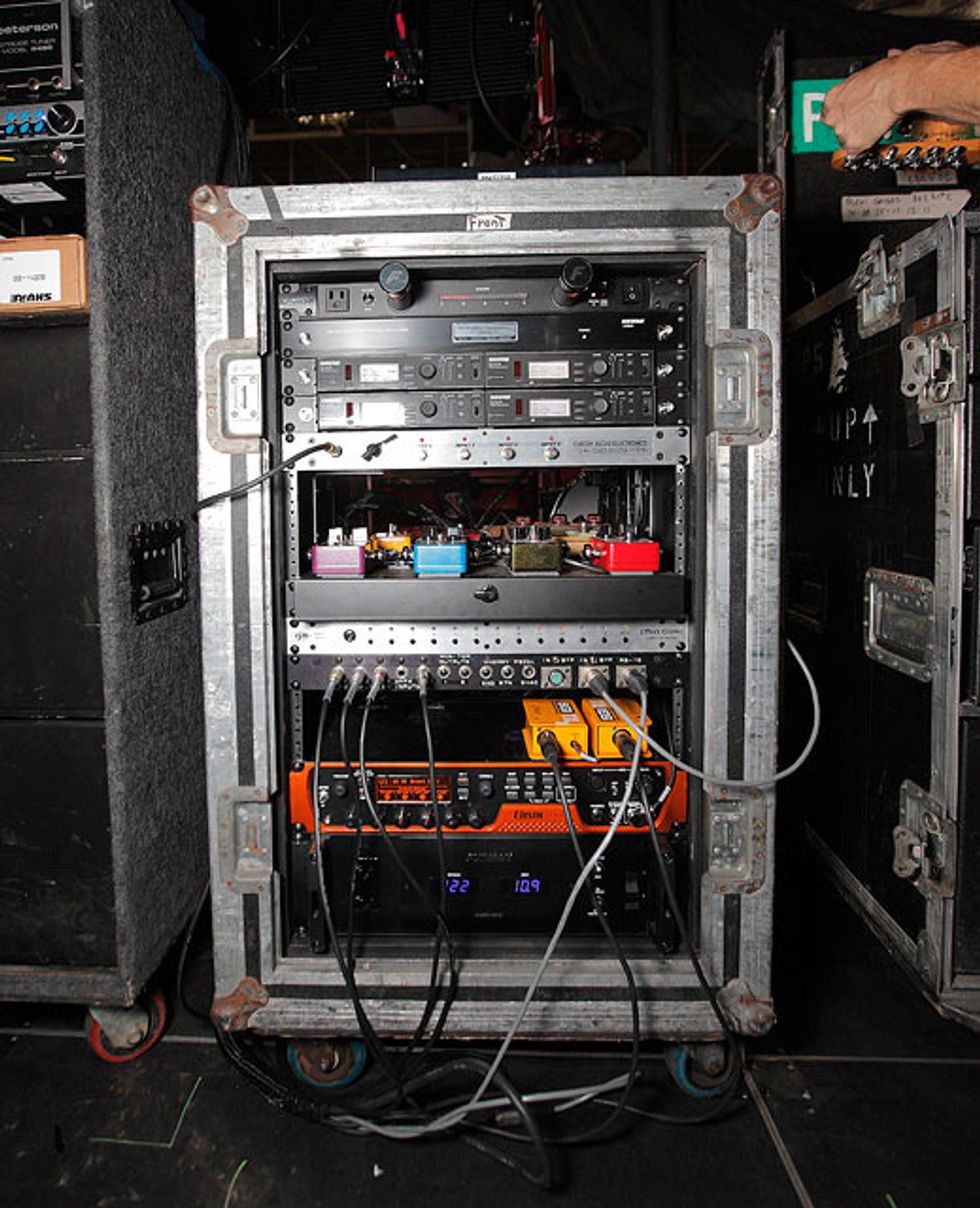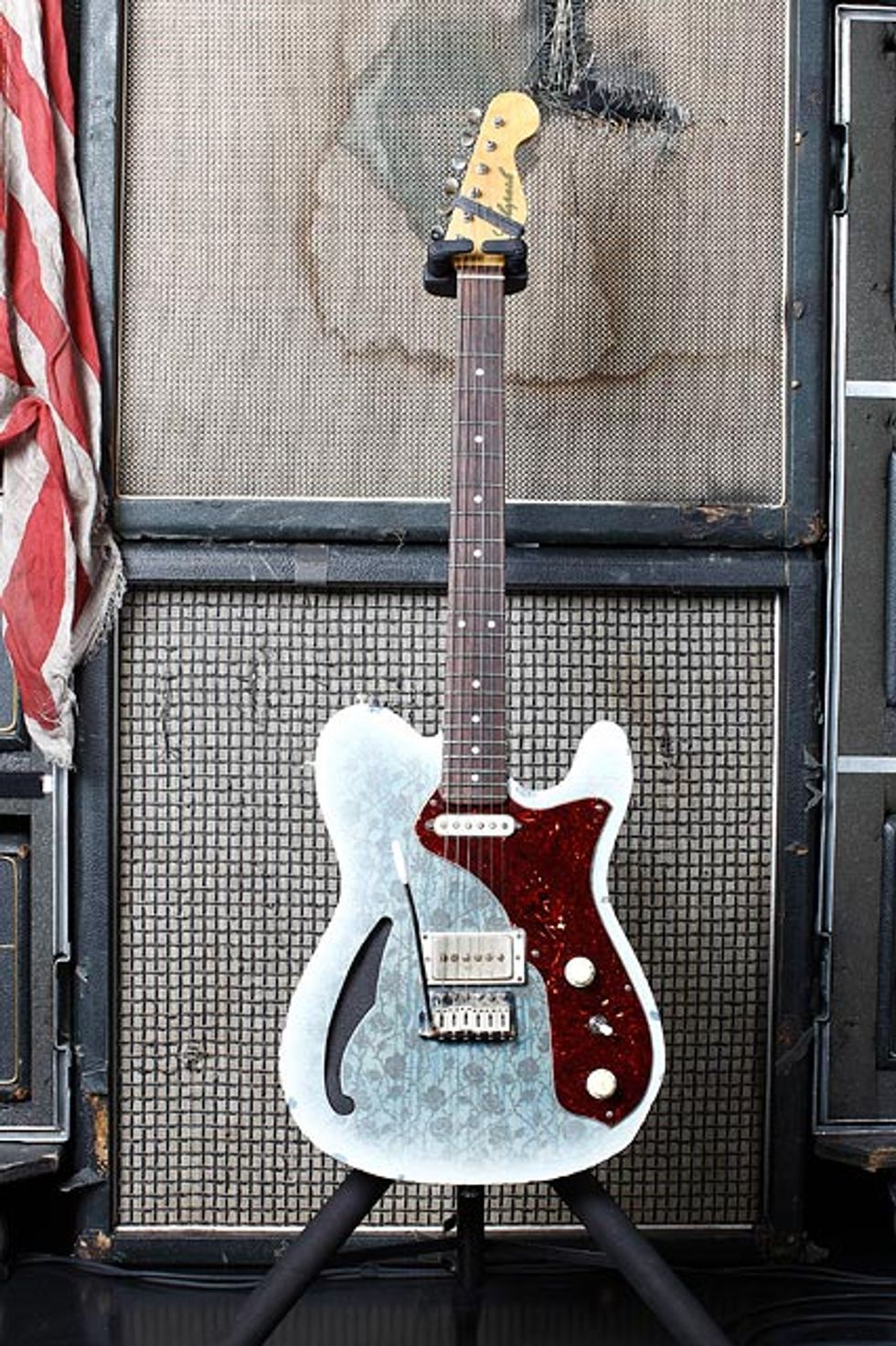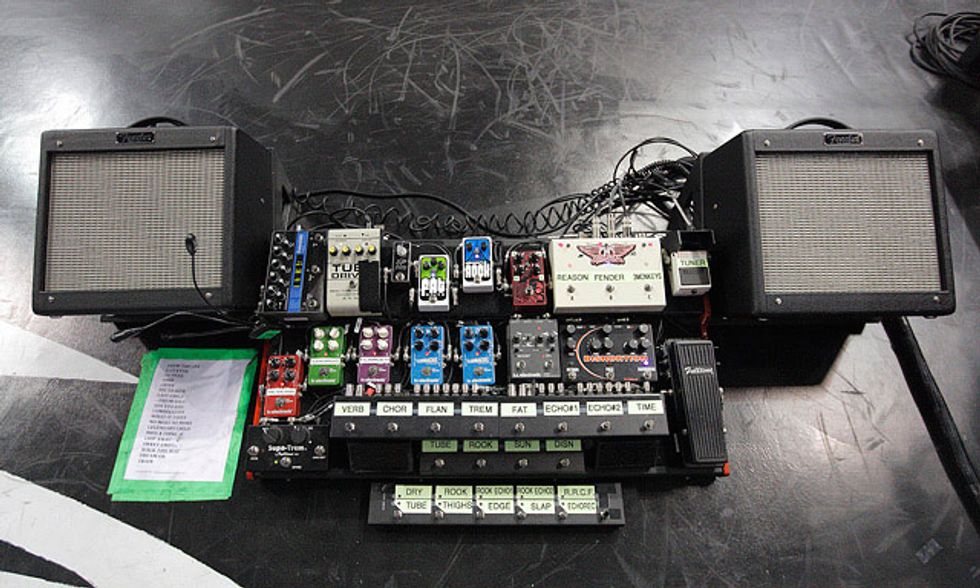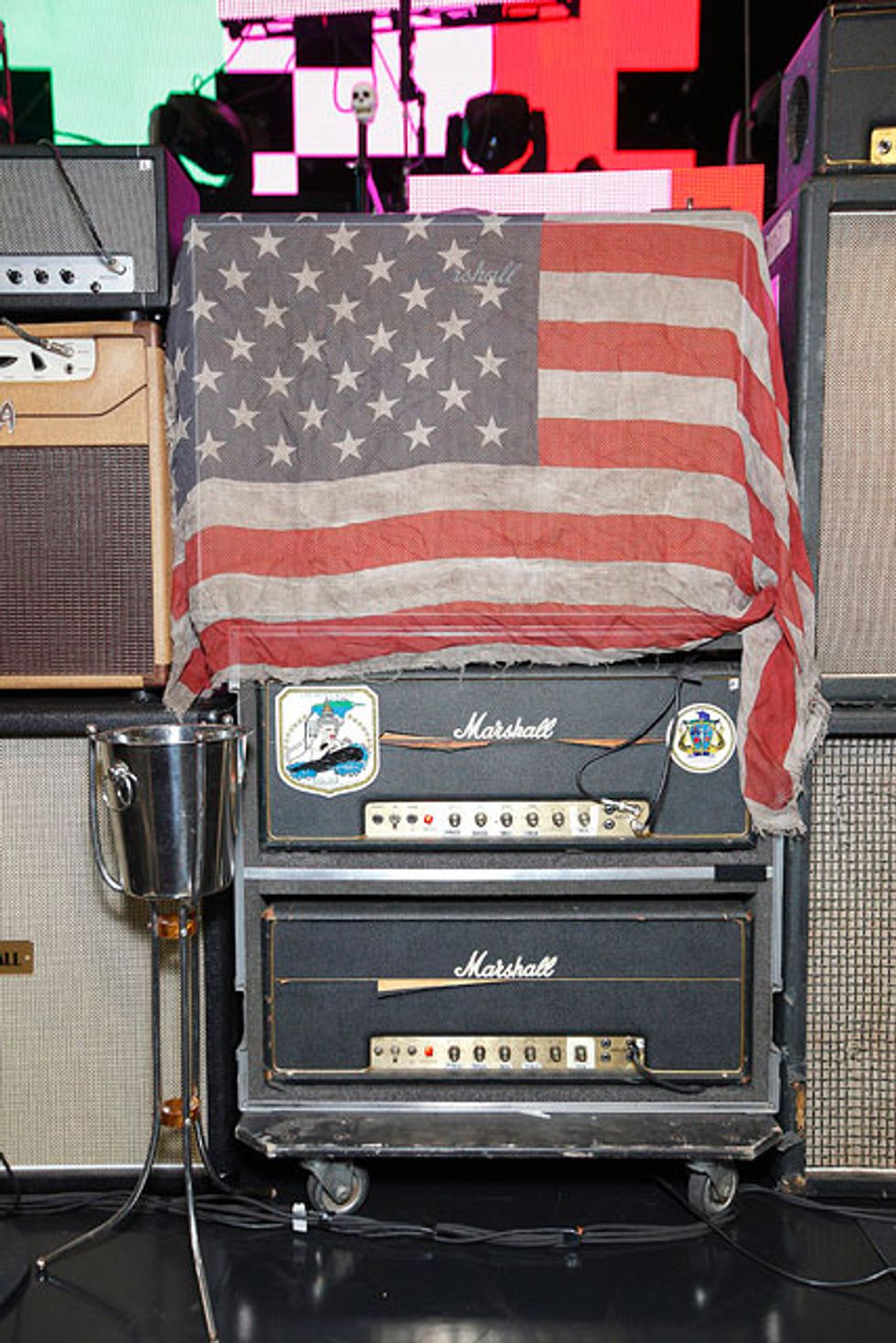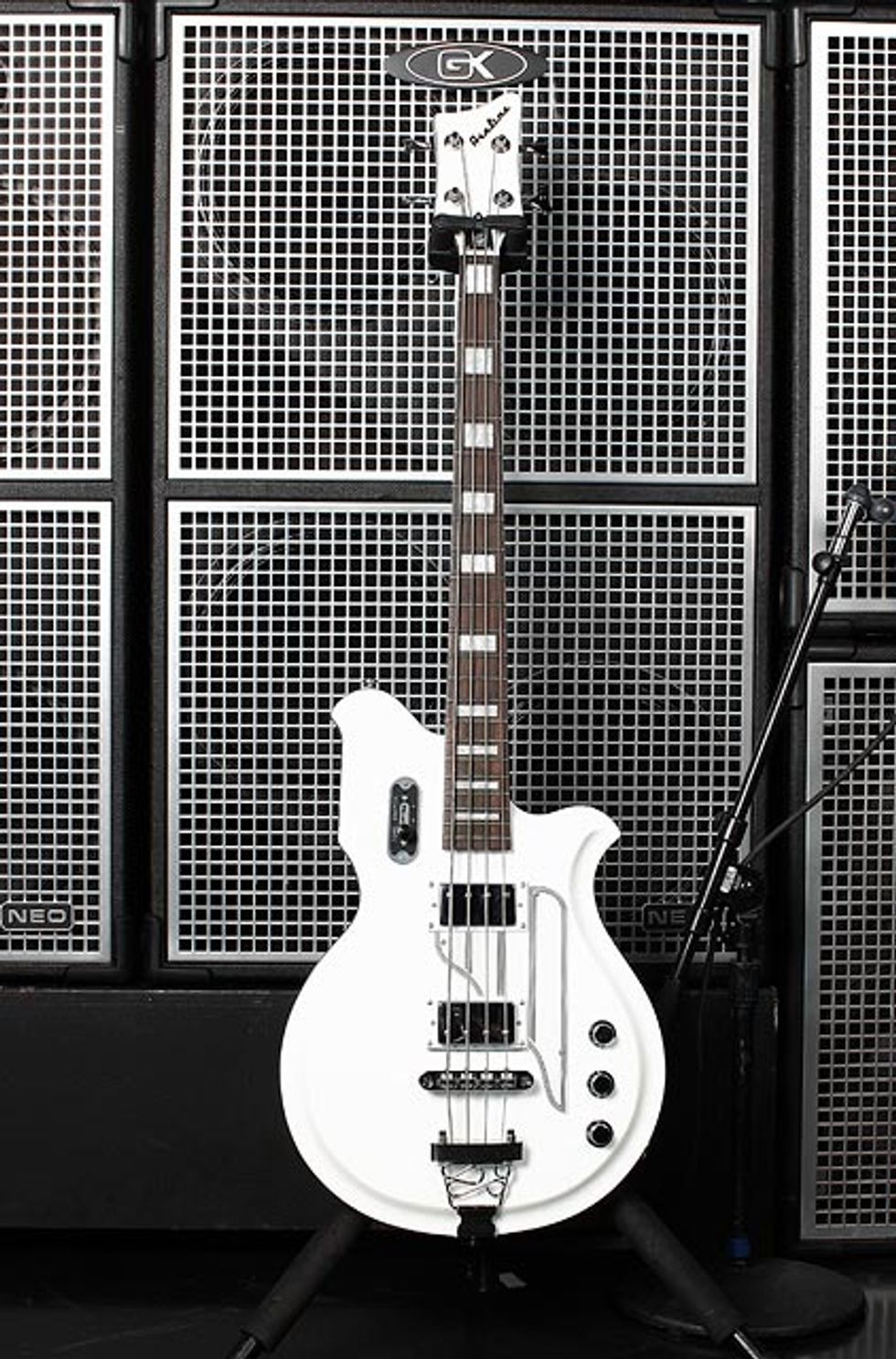 Click here
to watch our video Rig Rundowns of Joe and Brad's gear!