Highlights from today's brightest stars as they celebrate a guitar forefather.
Billy Cox, the only living member of the Jimi Hendrix Experience and the Band of Gypsys, keeps his eyes on the prize with his Fender bass.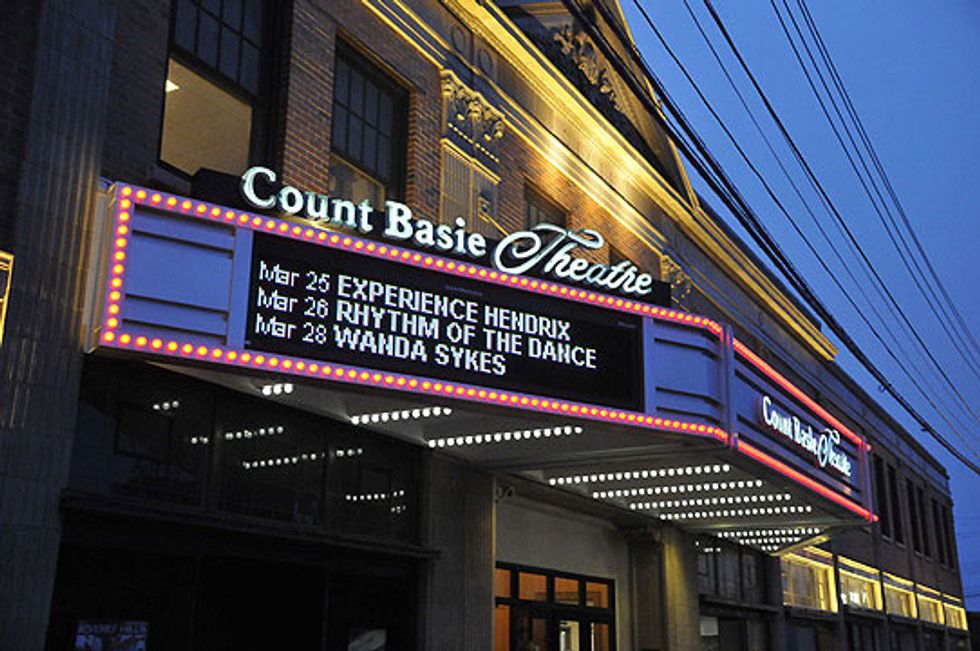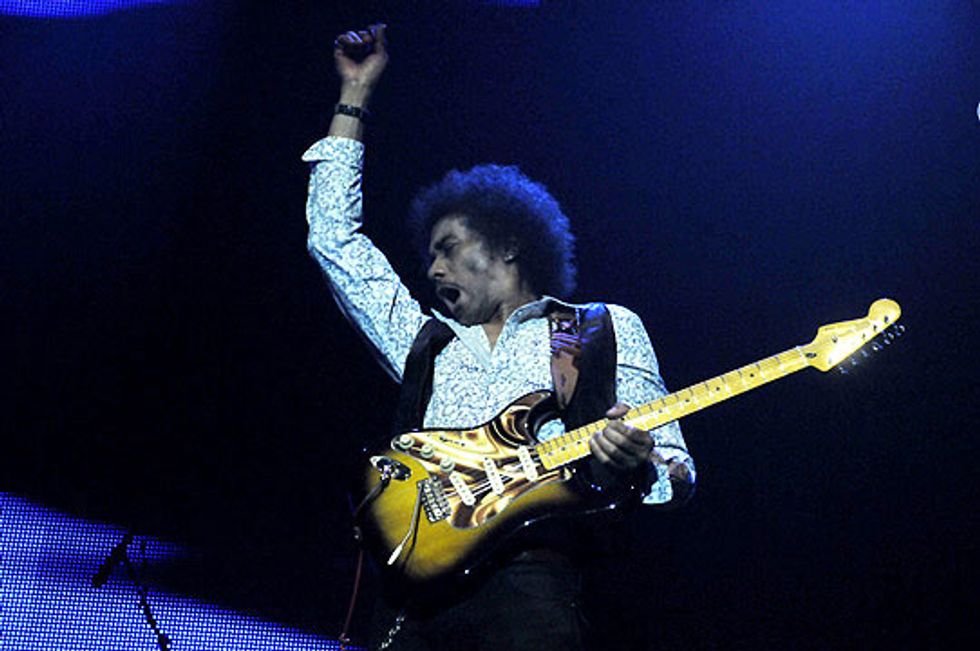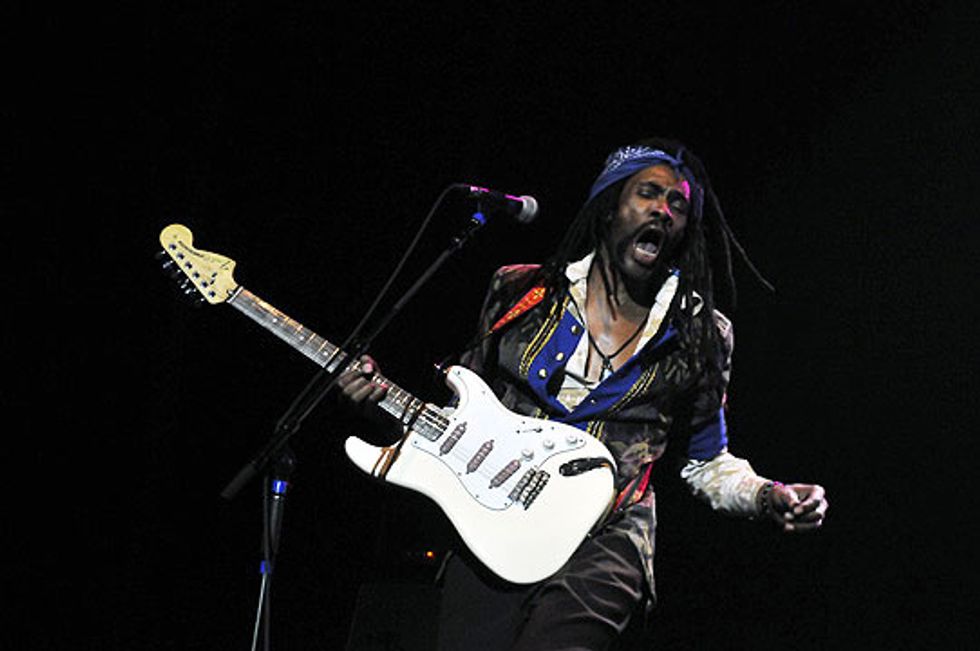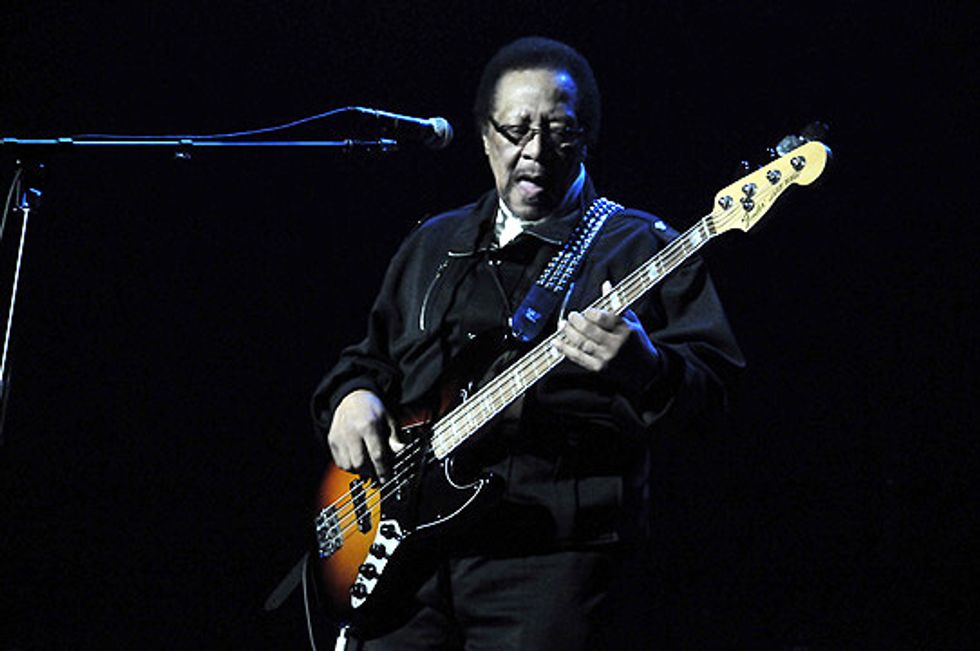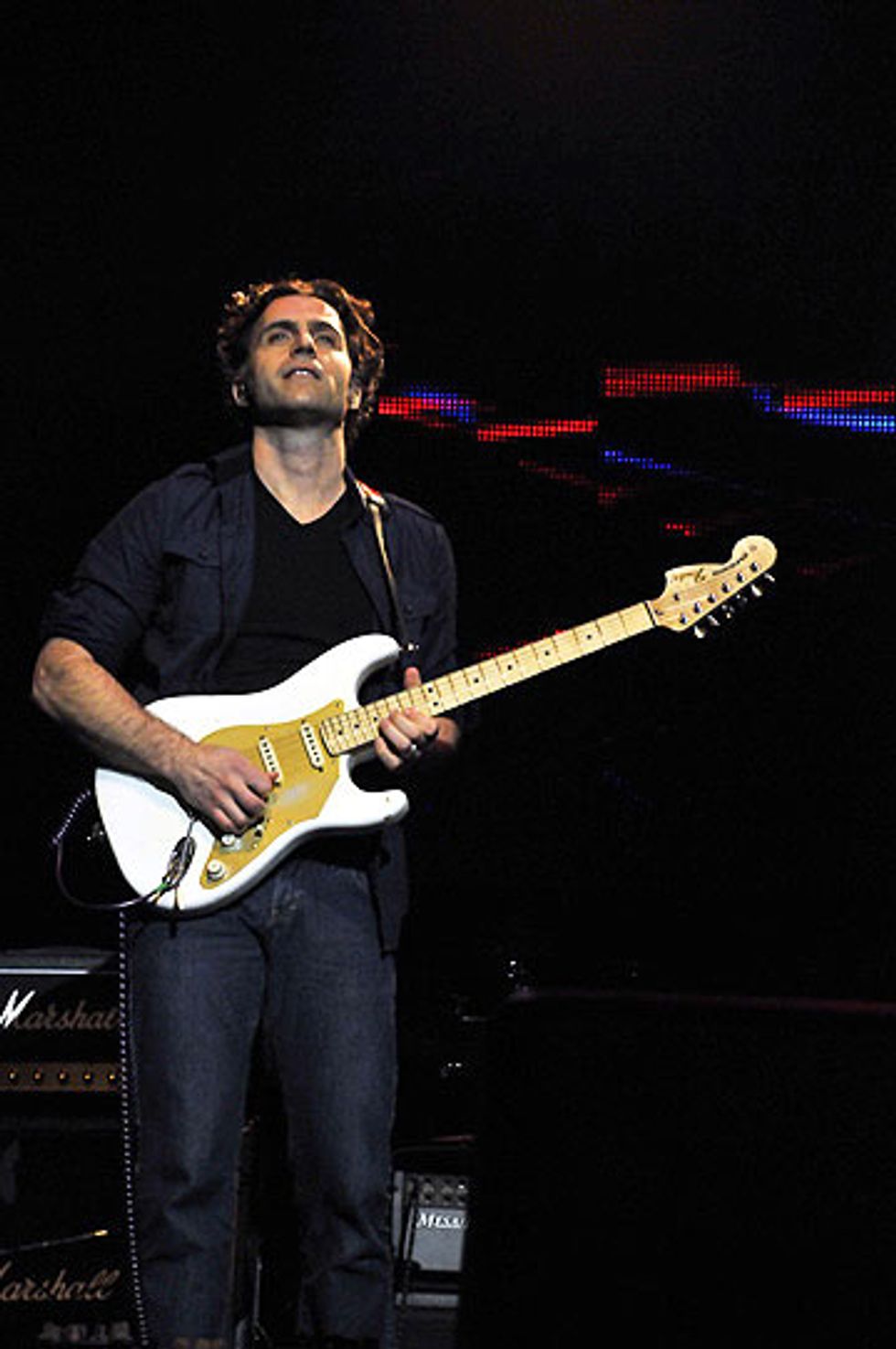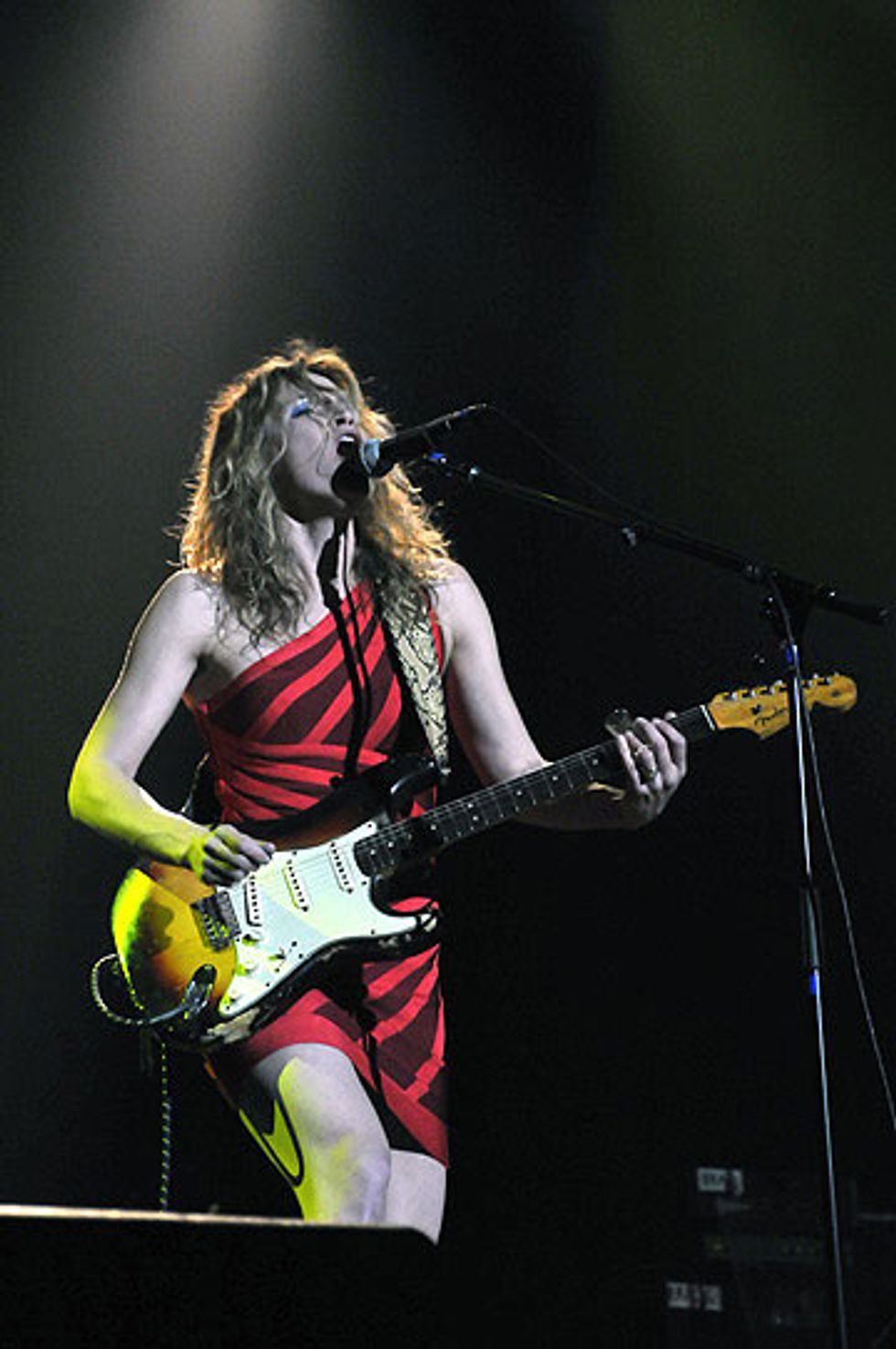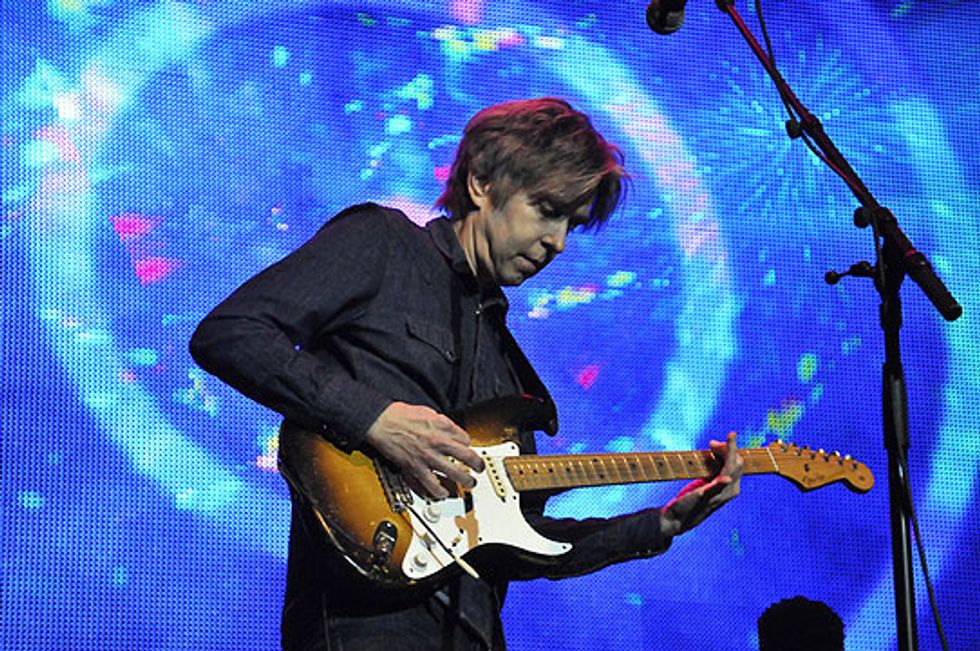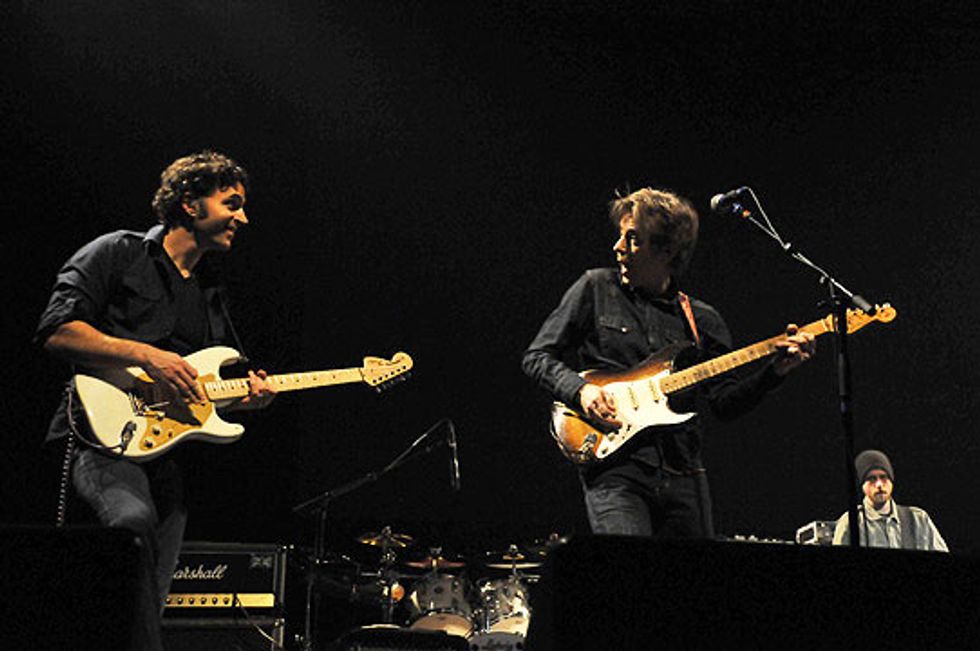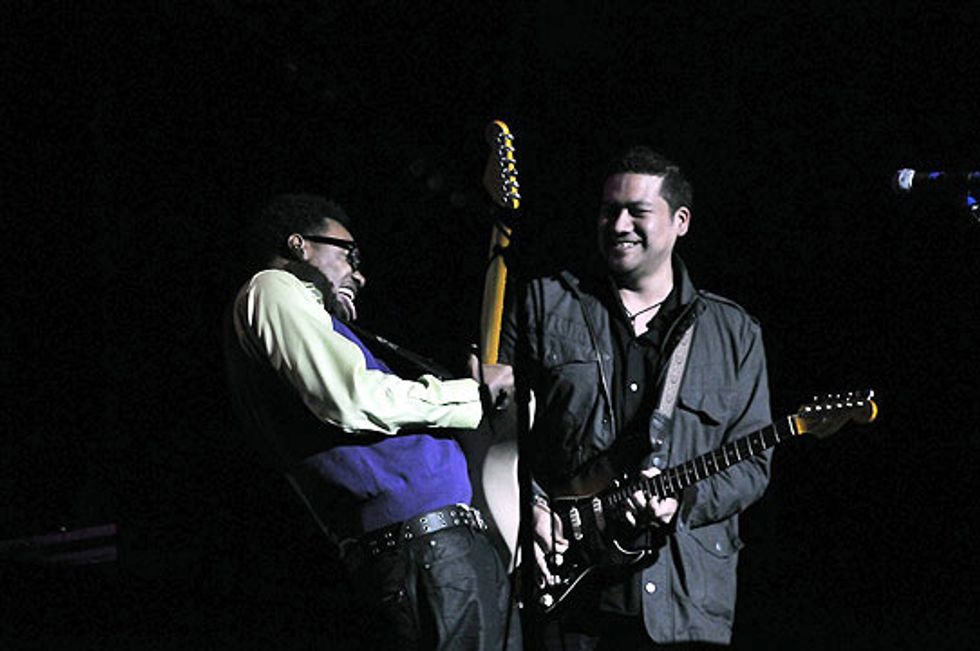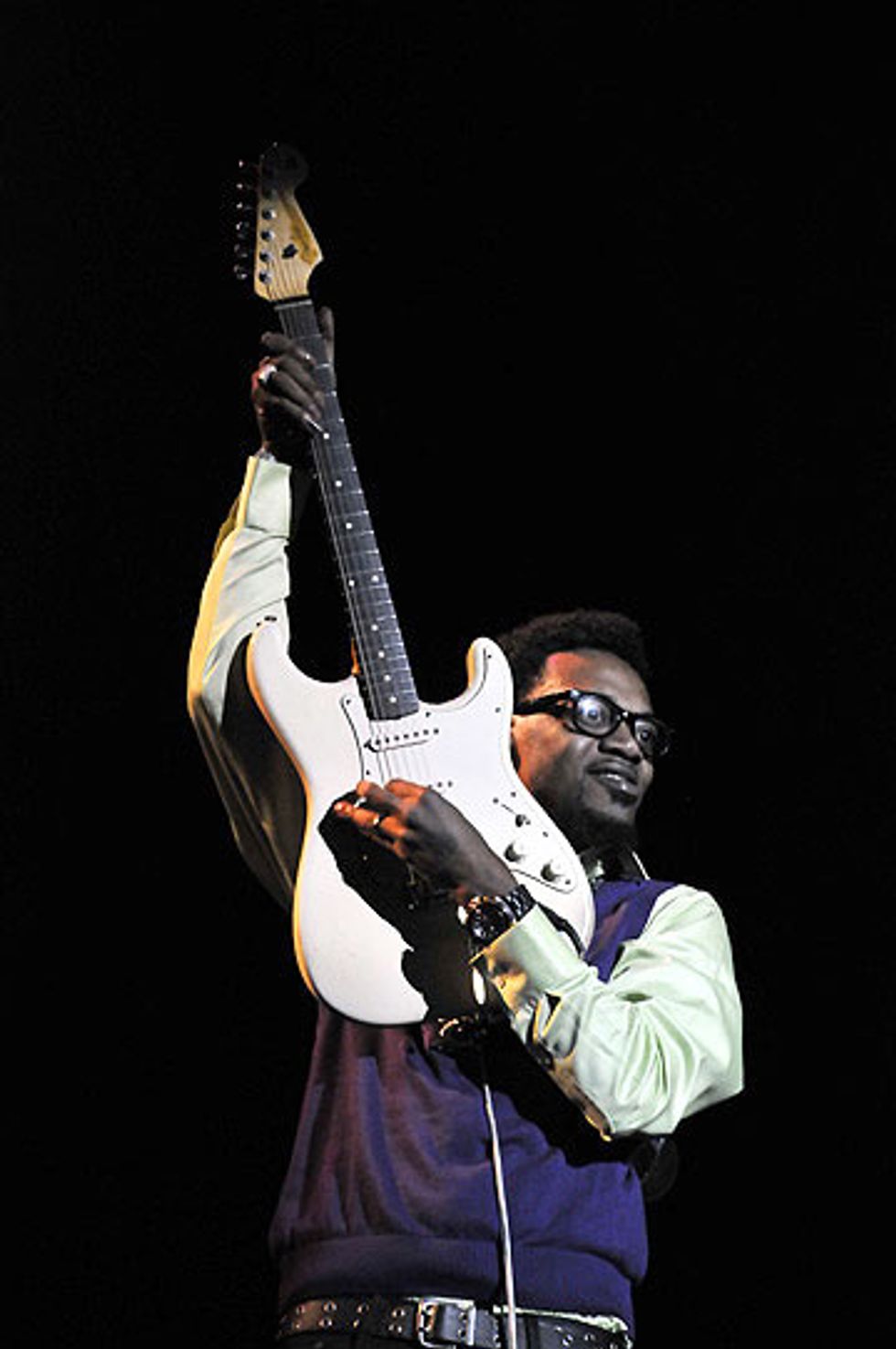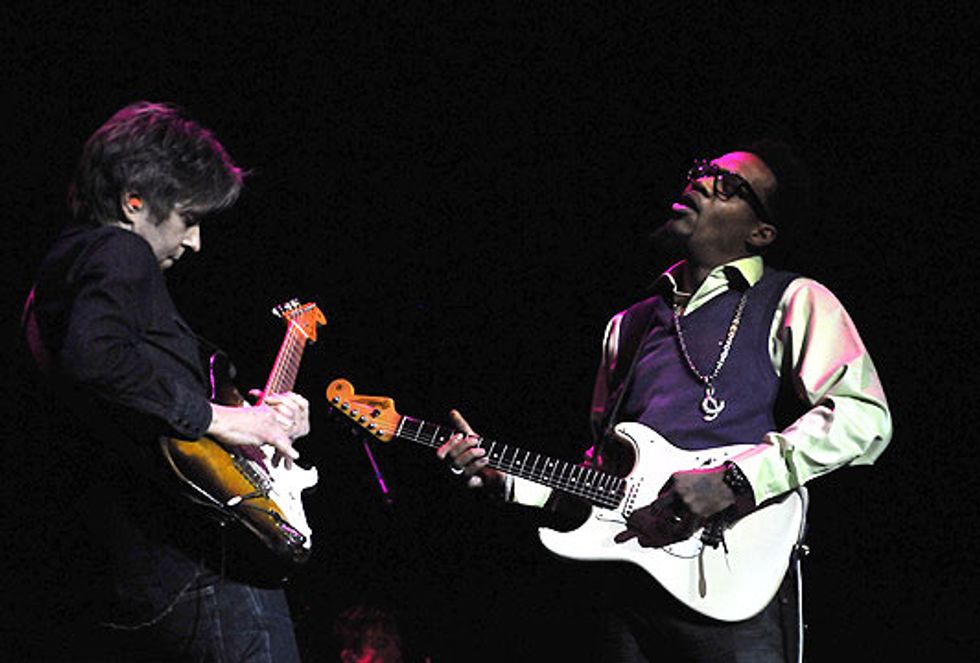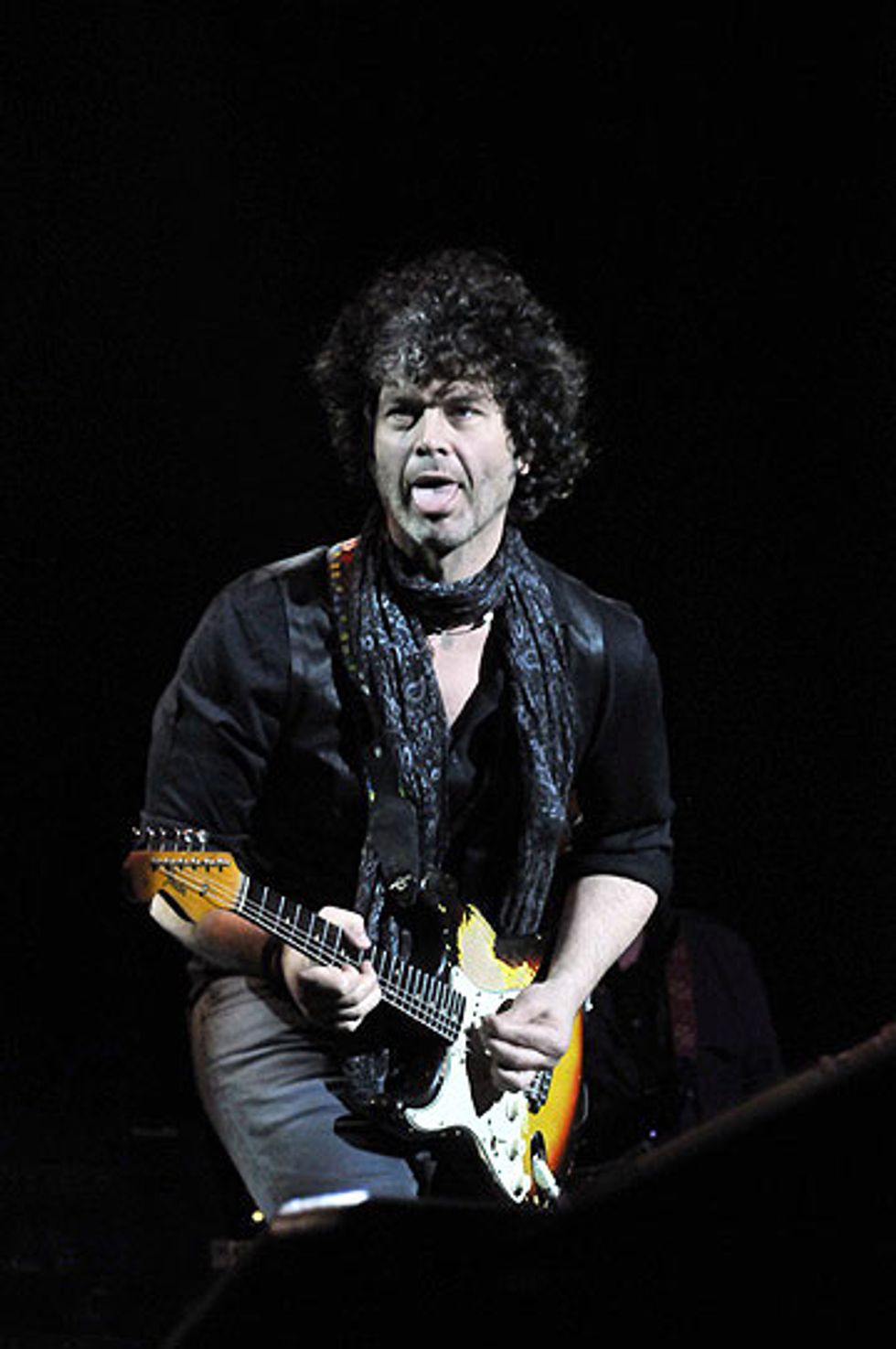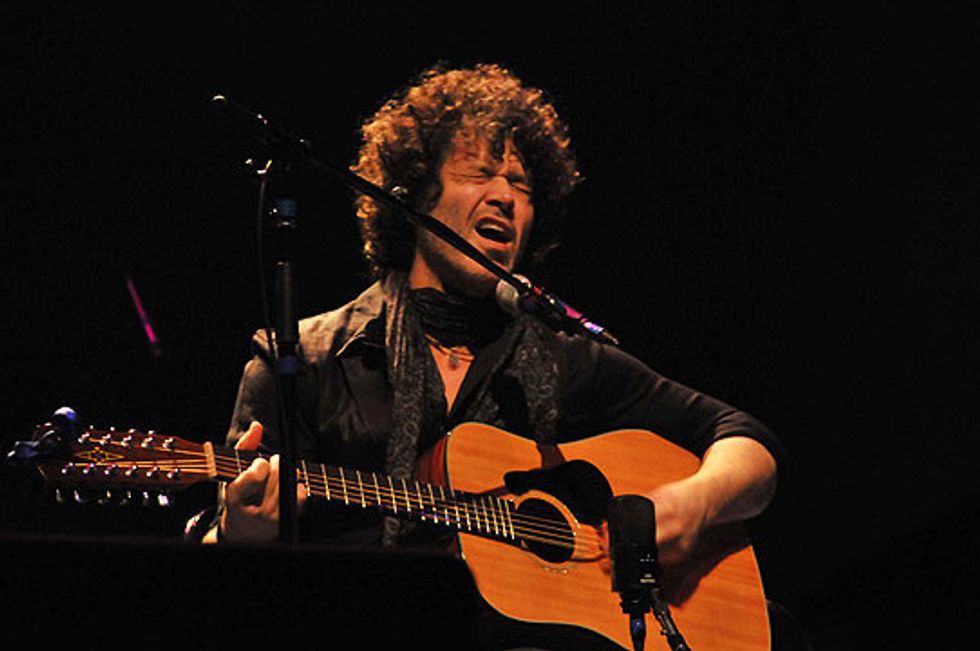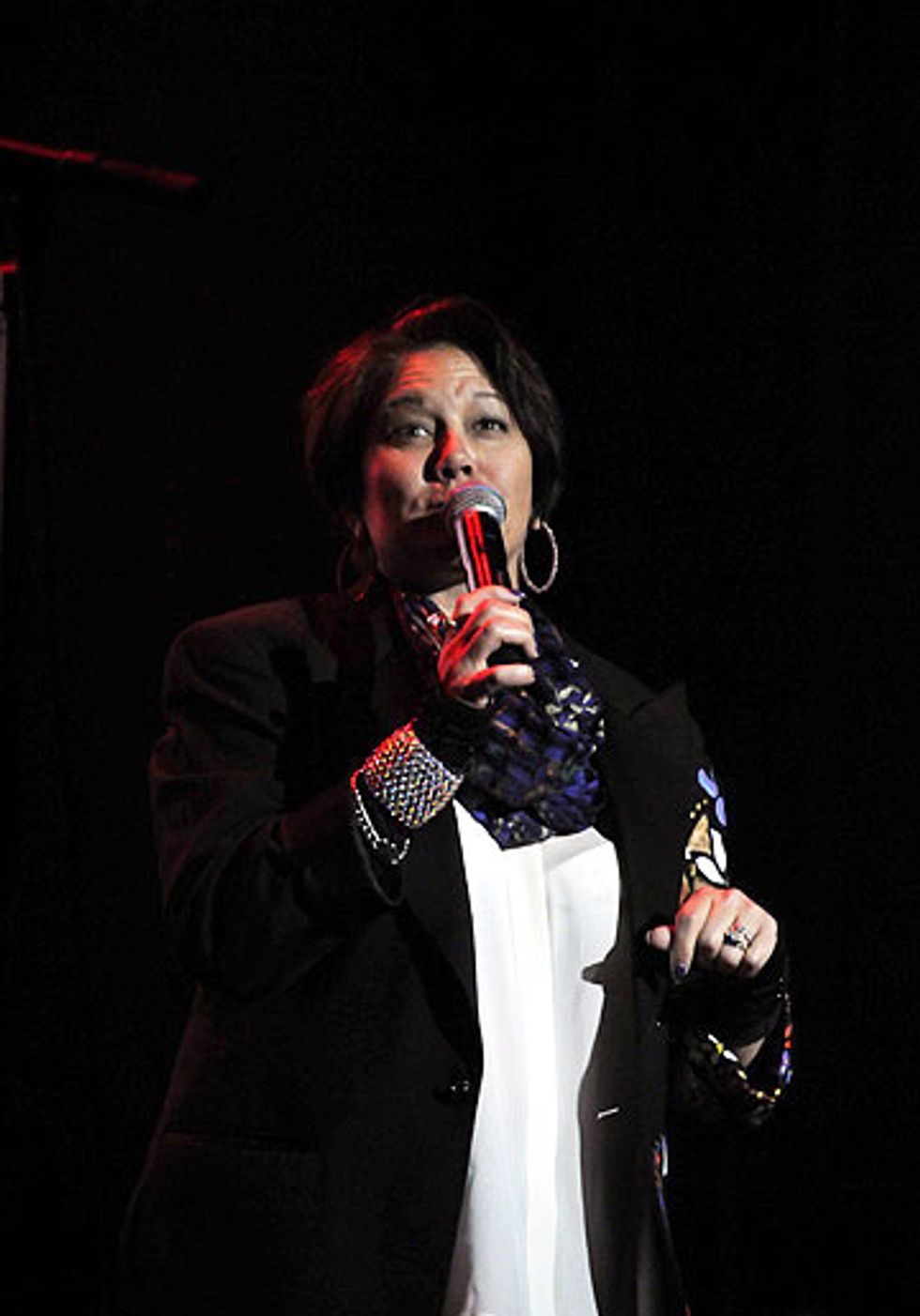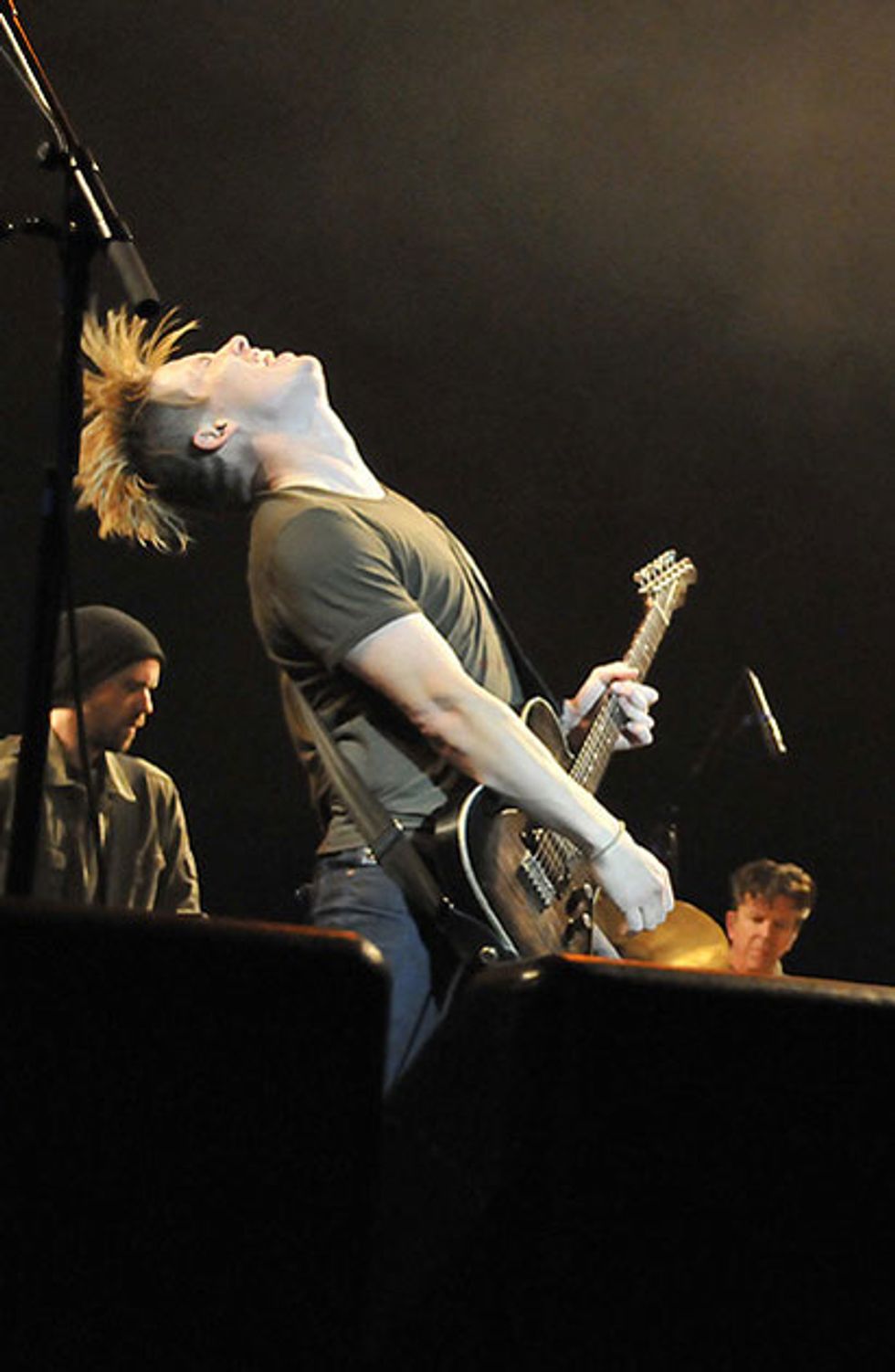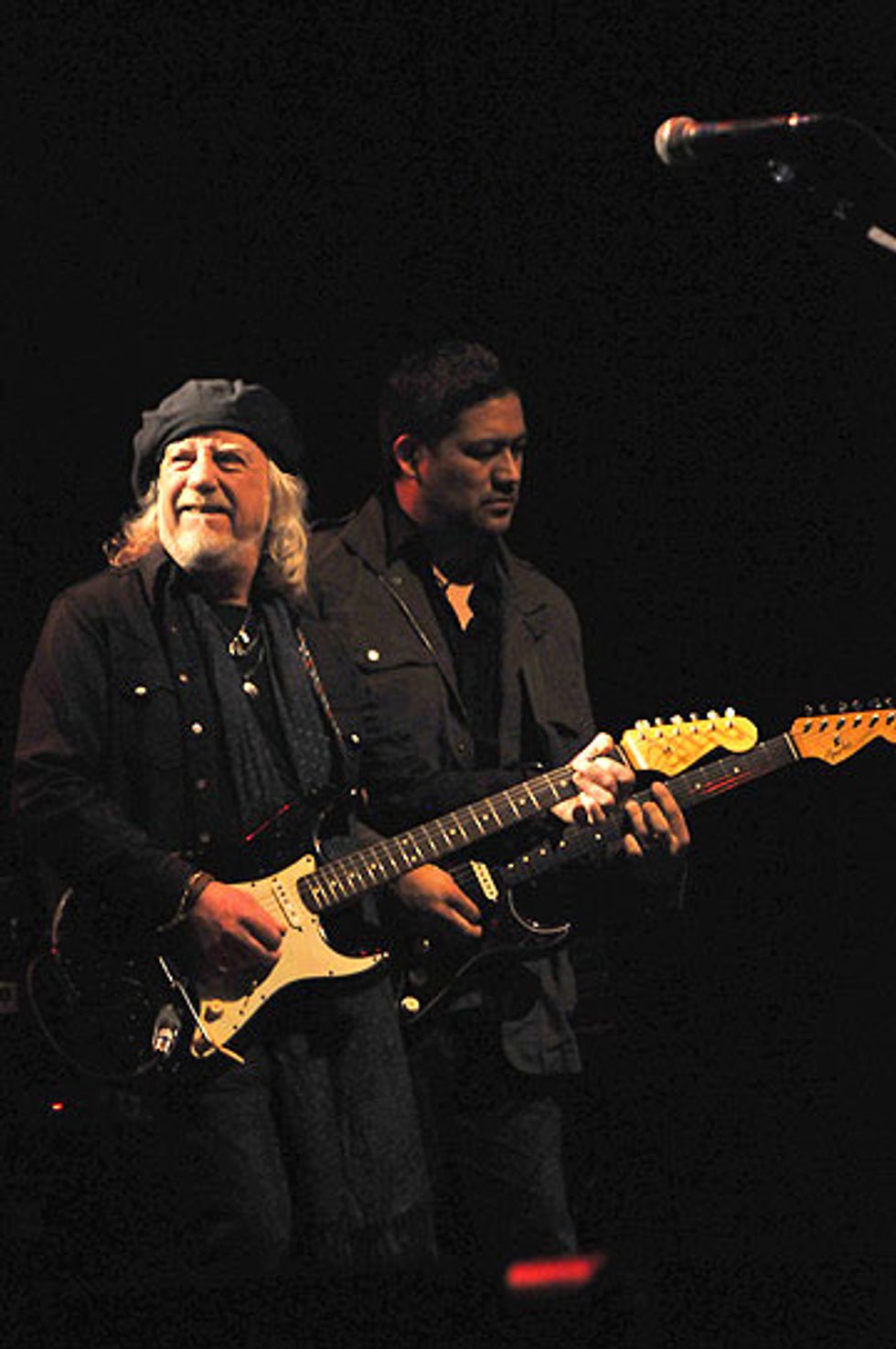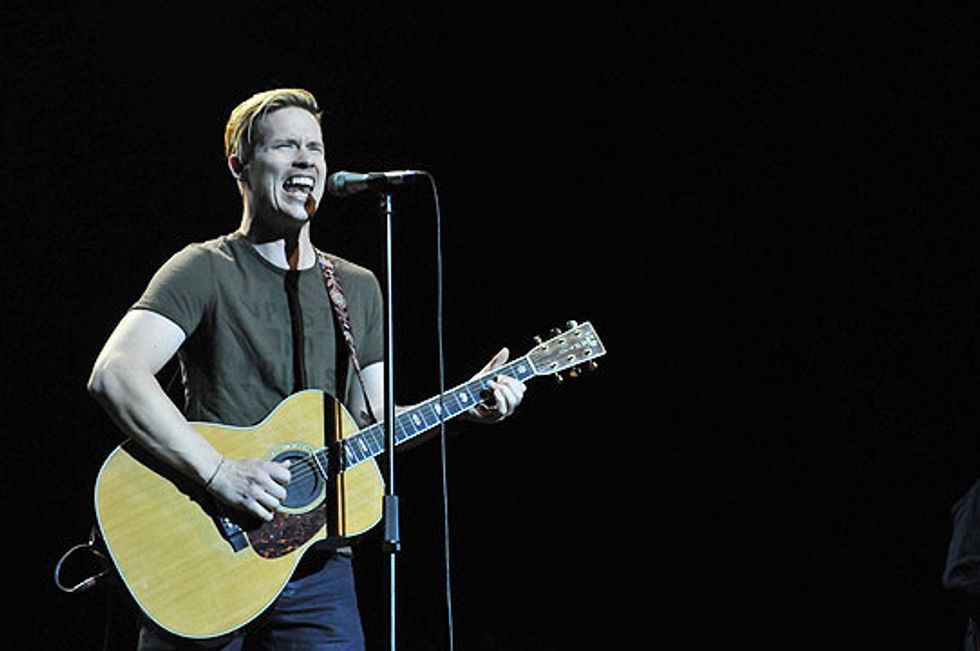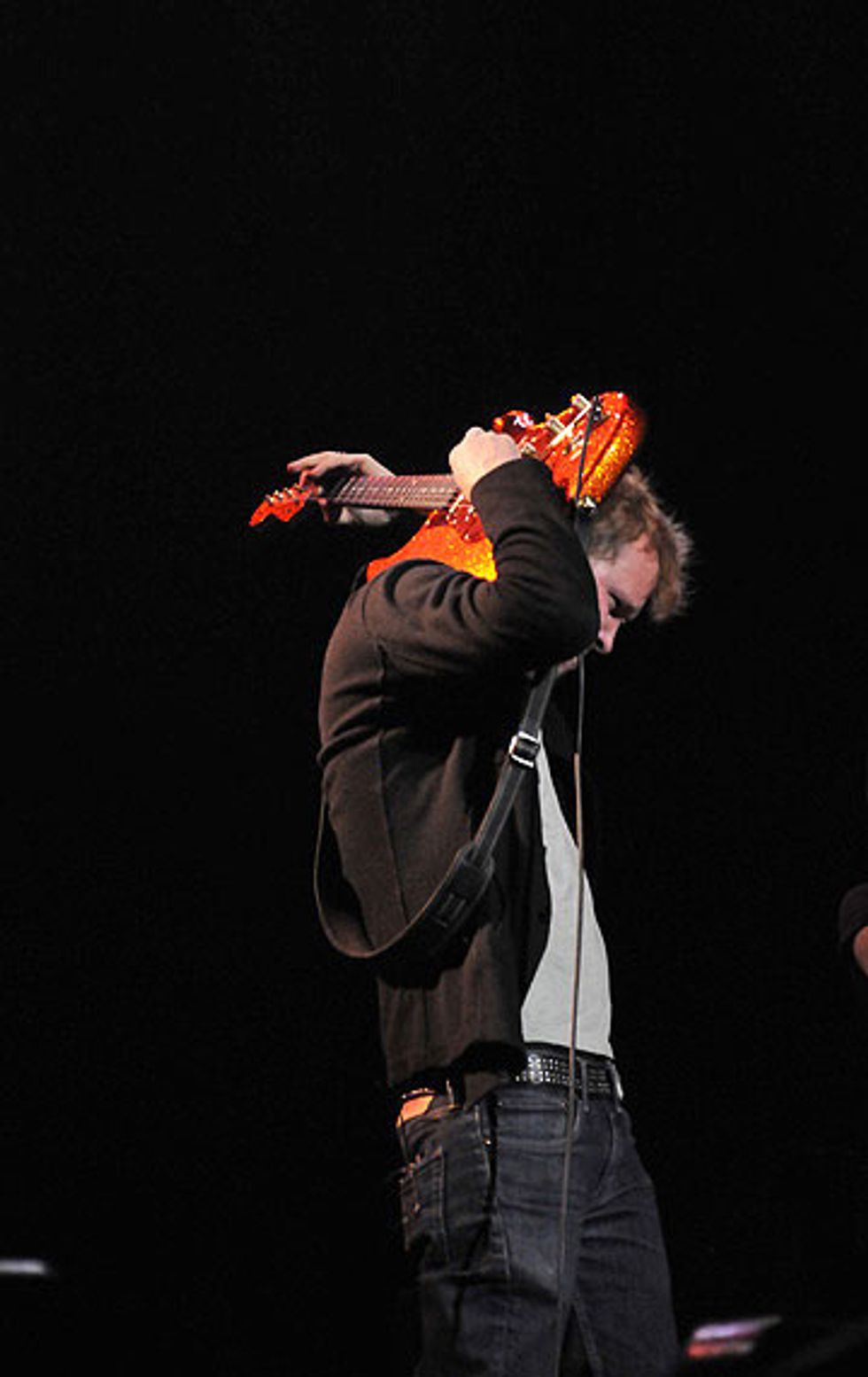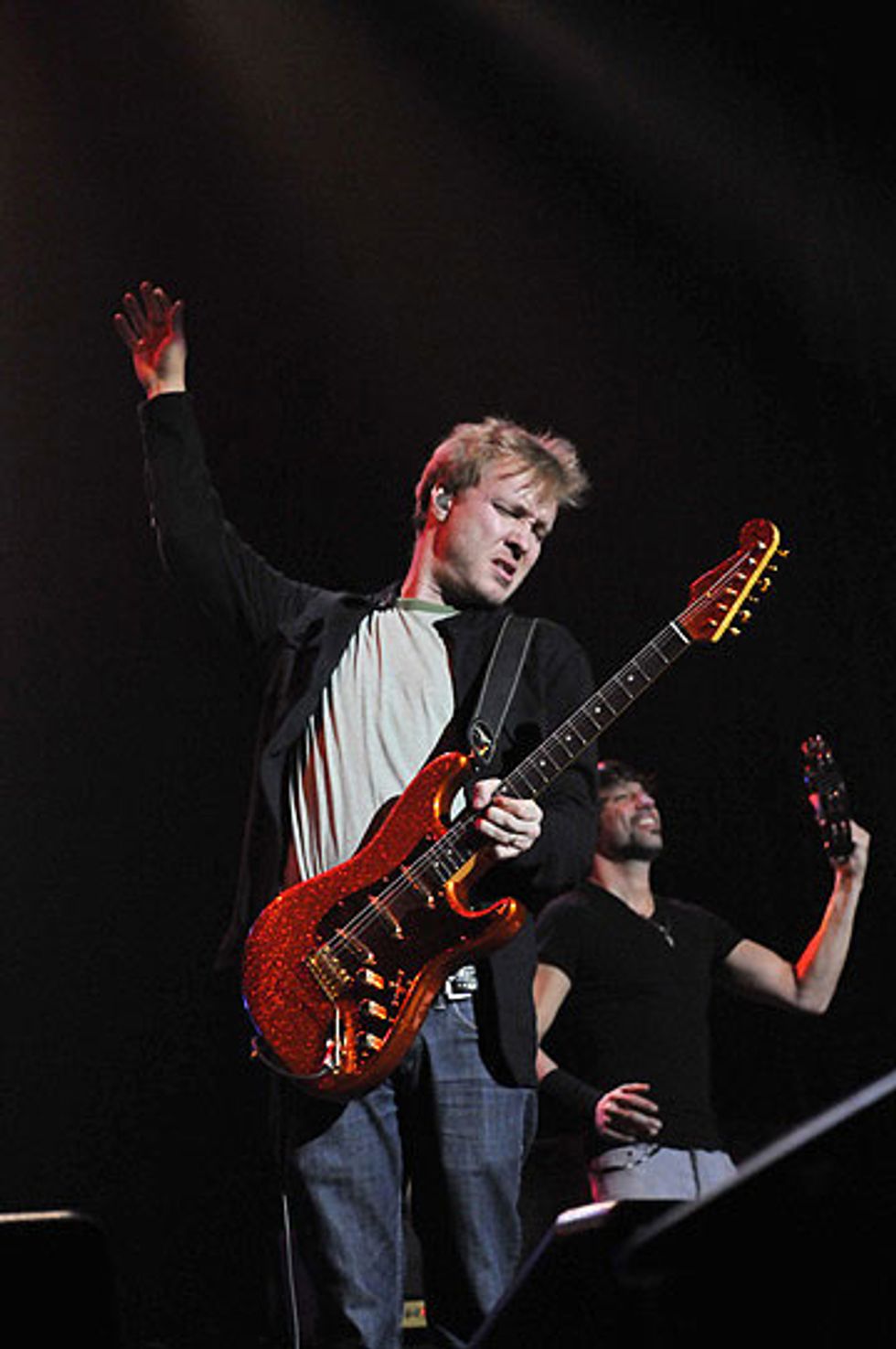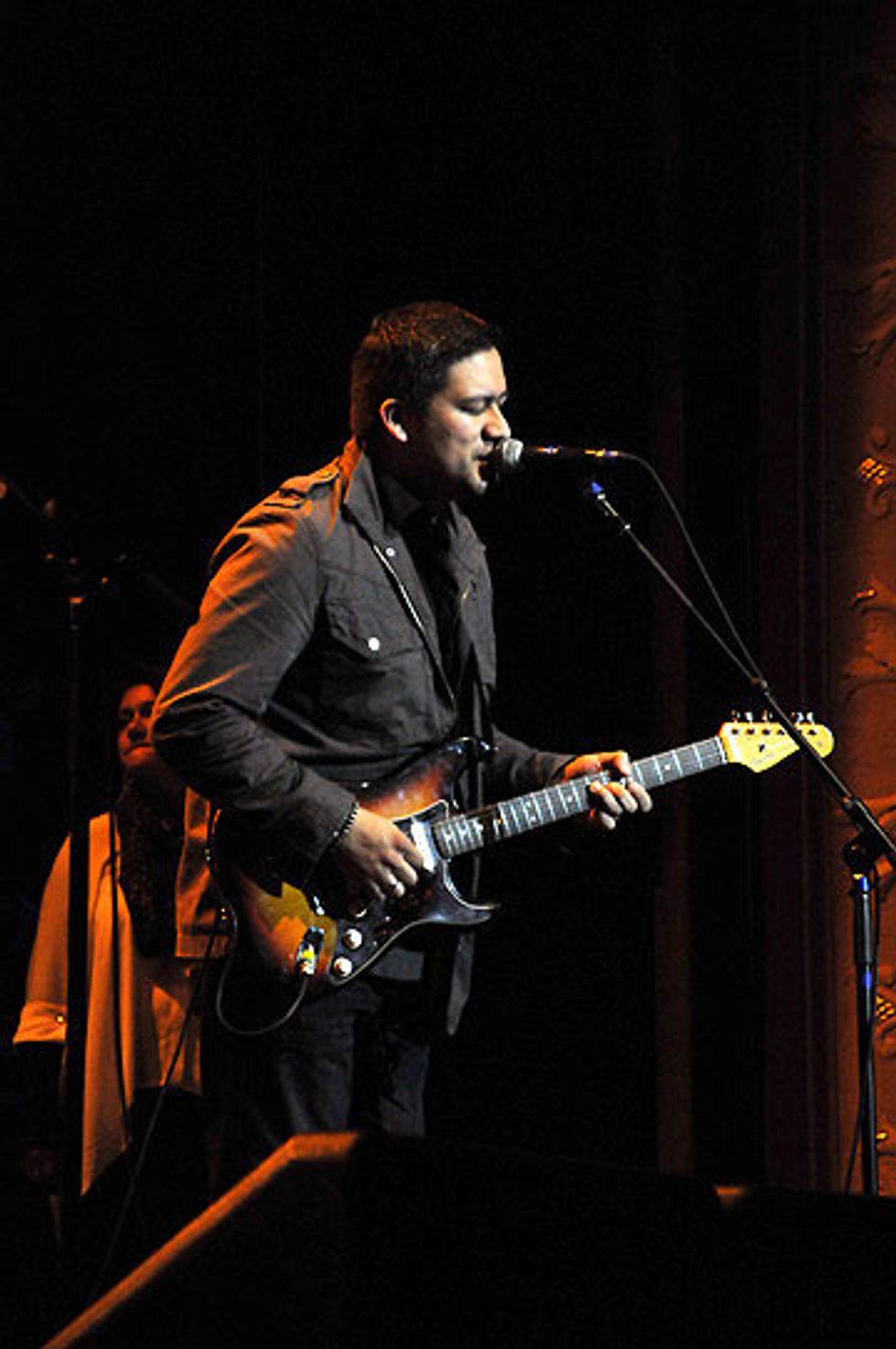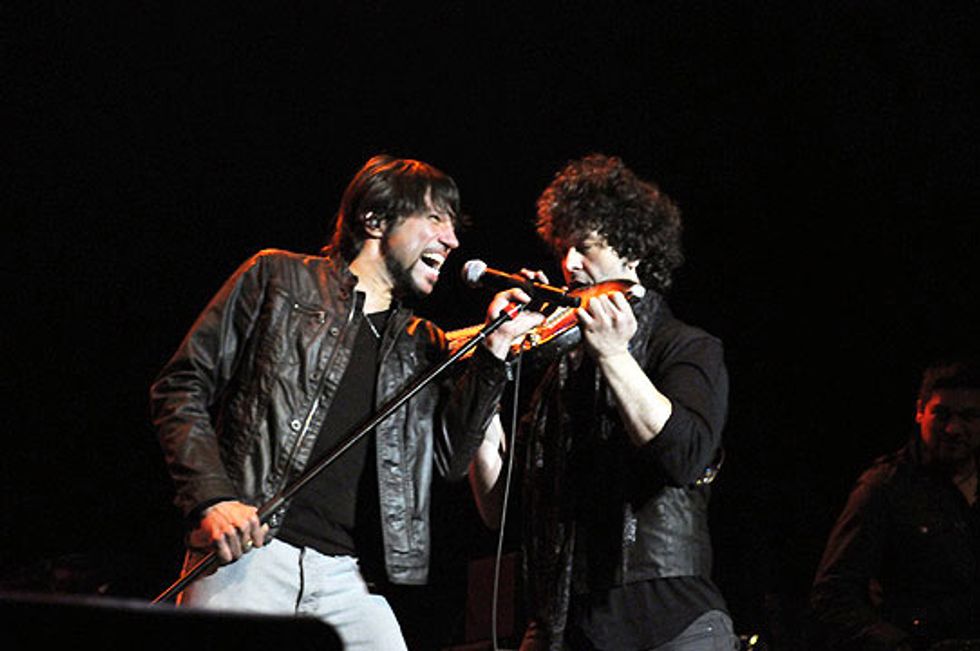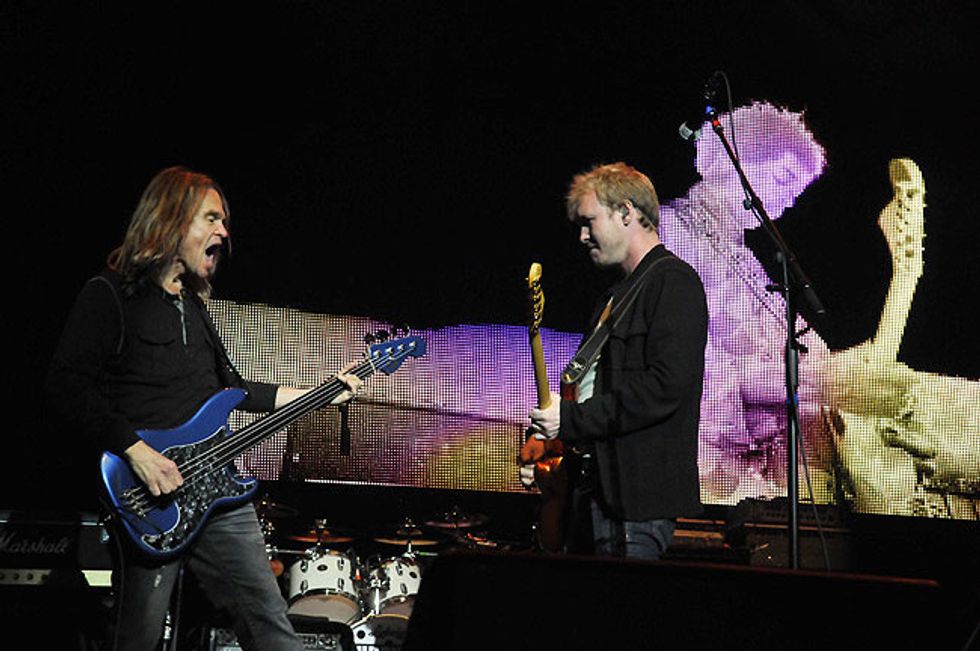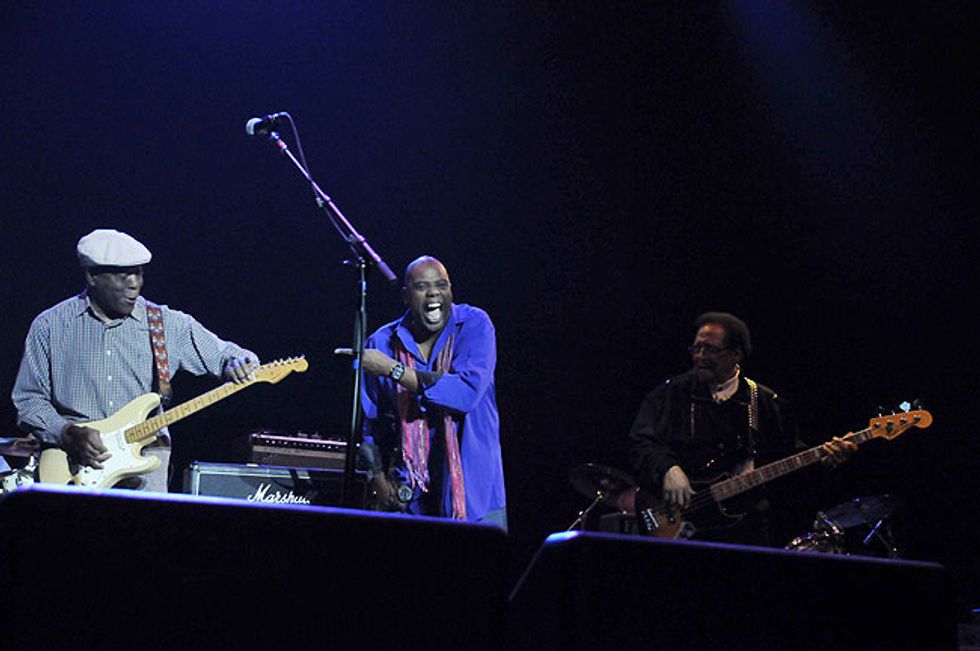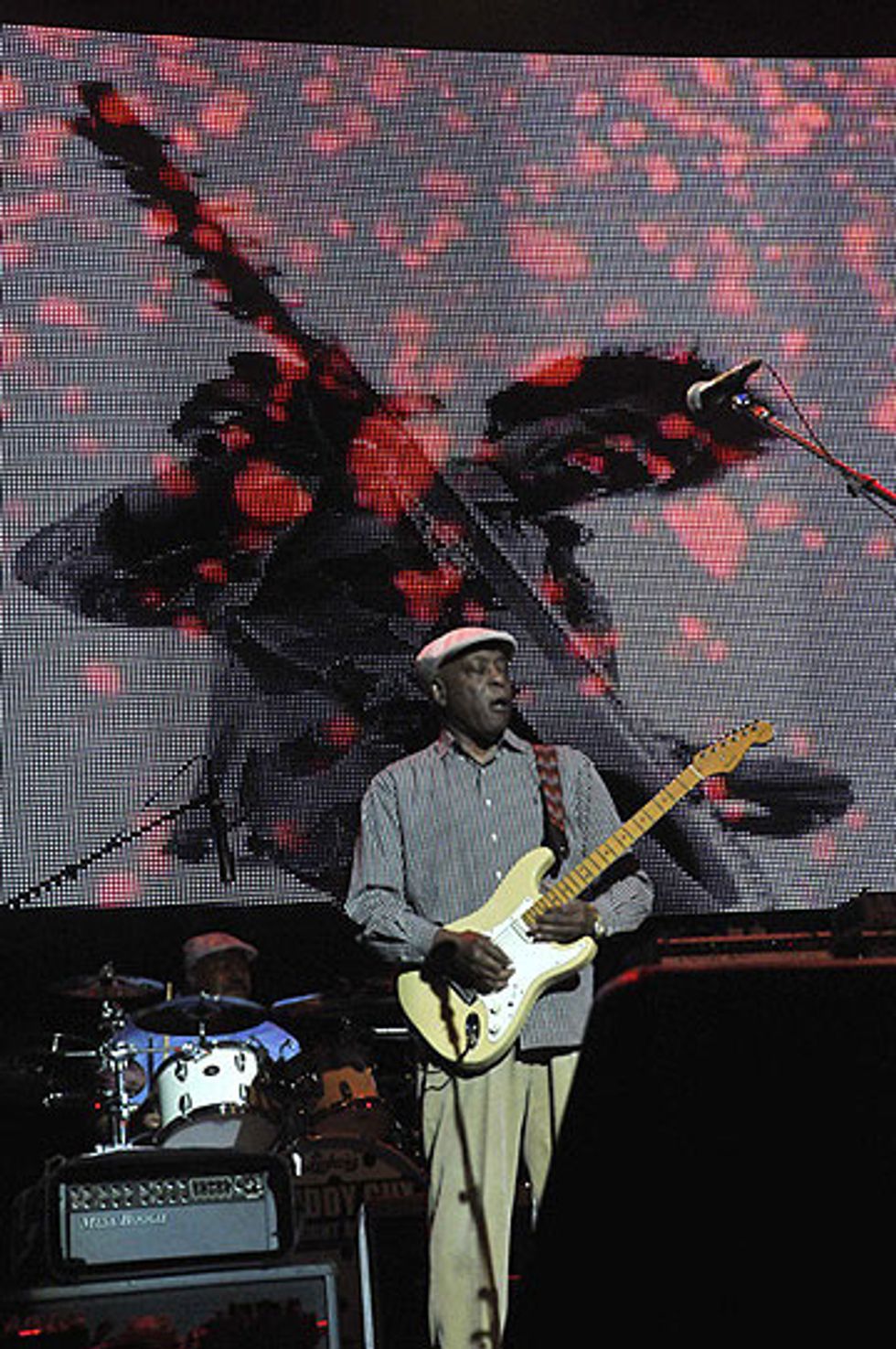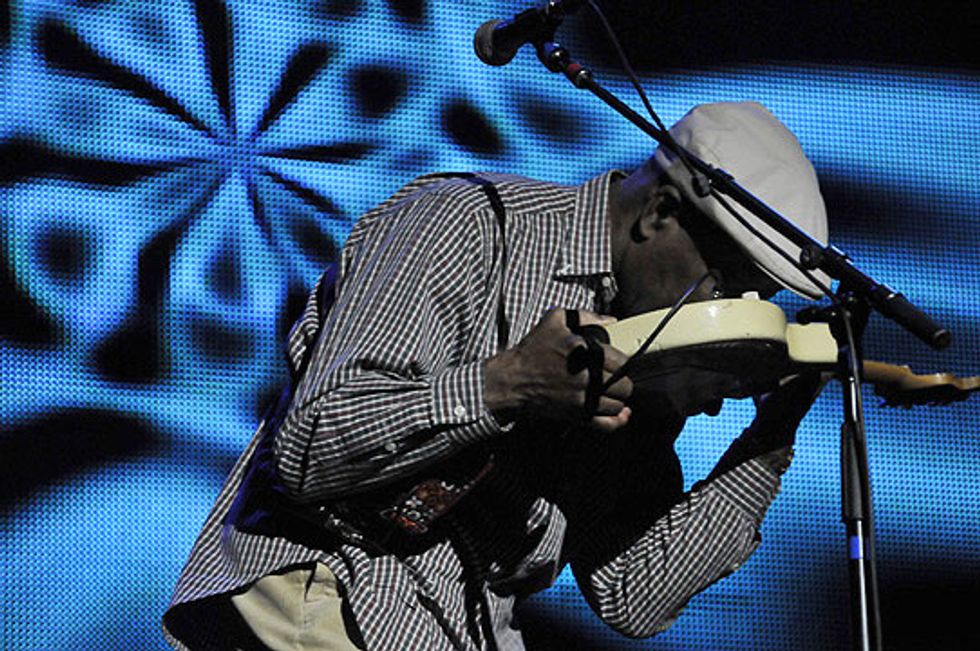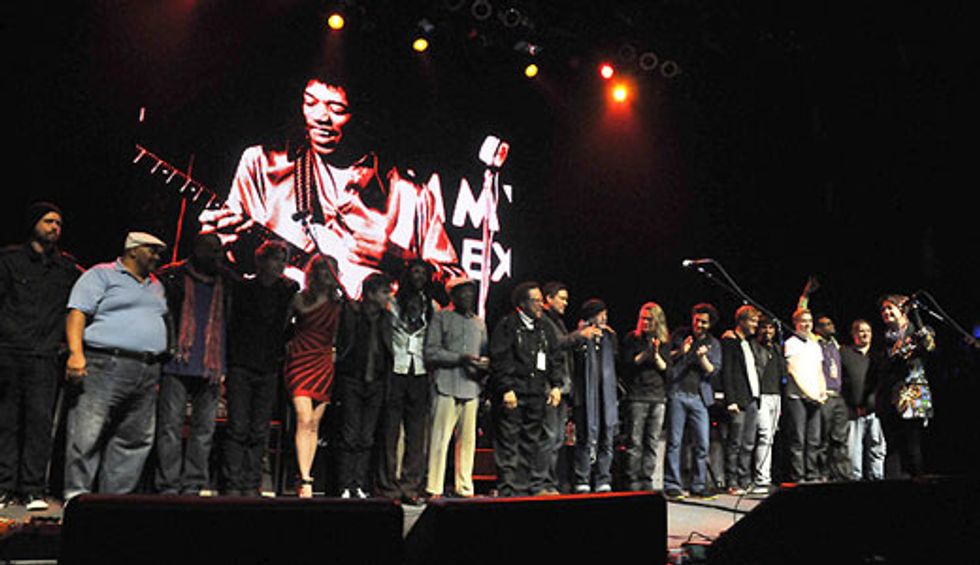 More than 40 years after his death, Jimi Hendrix's music lives on and continues to influence musicians of all flavors. The Experience Hendrix Tour is just one example of how some of today's talented players continue to pass the torch of the almighty mystical muse and guitar great. This year's lineup includes Eric Johnson, Dweezil Zappa, Eric Gales, Jonny Lang, Kenny Wayne Shepherd, Buddy Guy, and bassist Billy Cox—the last surviving member of both the Jimi Hendrix Experience and Band of Gypsys. Here's a look at the March 25, 2014, show the Count Basie Theatre in Red Bank, New Jersey. Spoiler Alert: Everyone played Fender Strats, although Jonny Lang slipped in his Tele for a song or two.