GALLERY: Gear of Broadway
See what guitarists for Book of Mormon, Rock of Ages, and Spider-Man: Turn Off the Dark use to get their tones.
Guitarist Jake Schwartz plays eight shows per week in this tight corner of the theater's orchestra pit. Because of the close quarters all of the guitar changes are carefully choreographed. In front of him he keeps sheet music and a monitor where he can see the conductor and stage.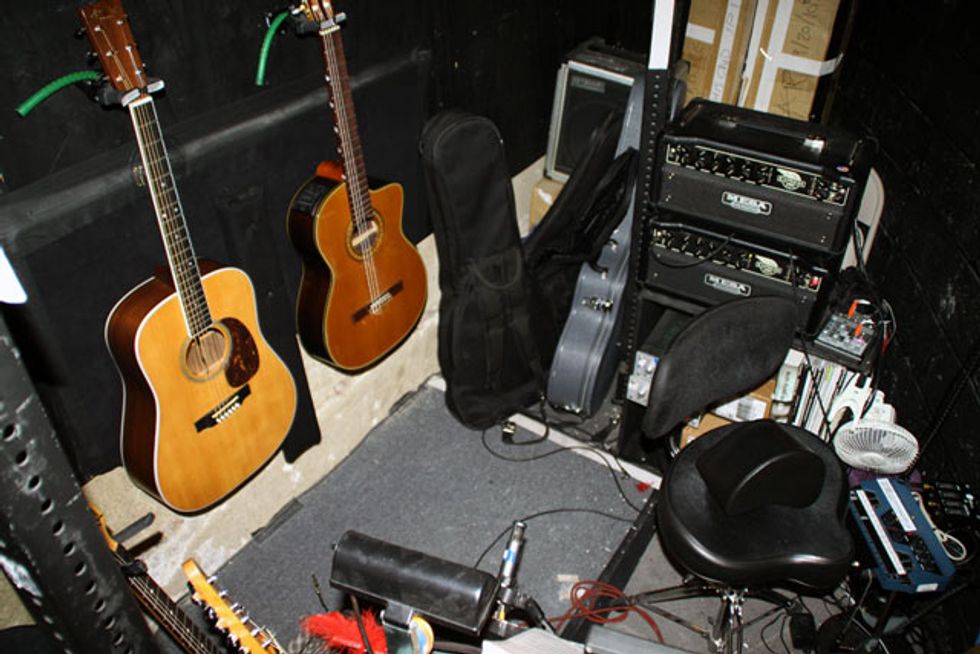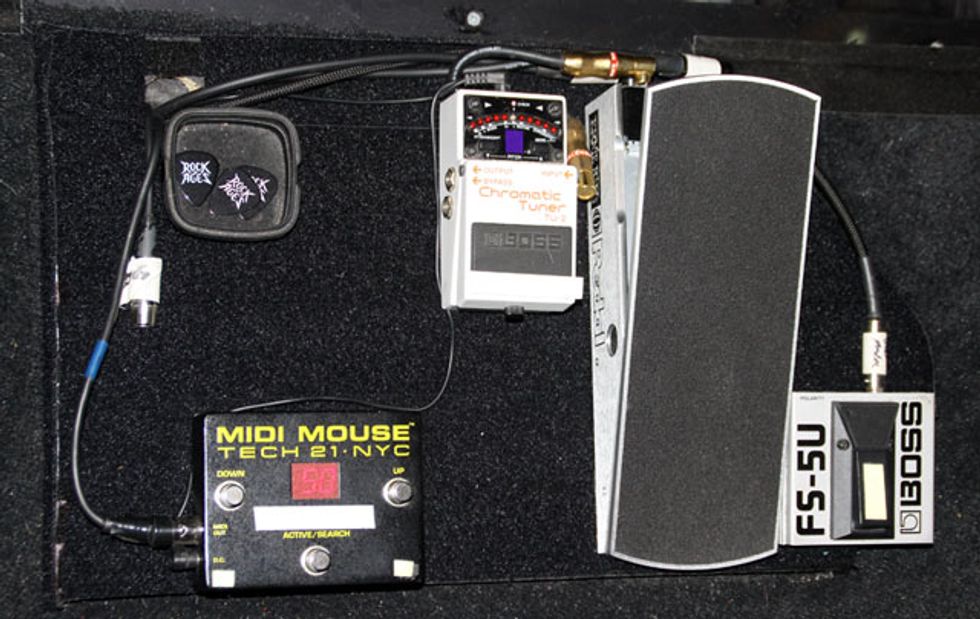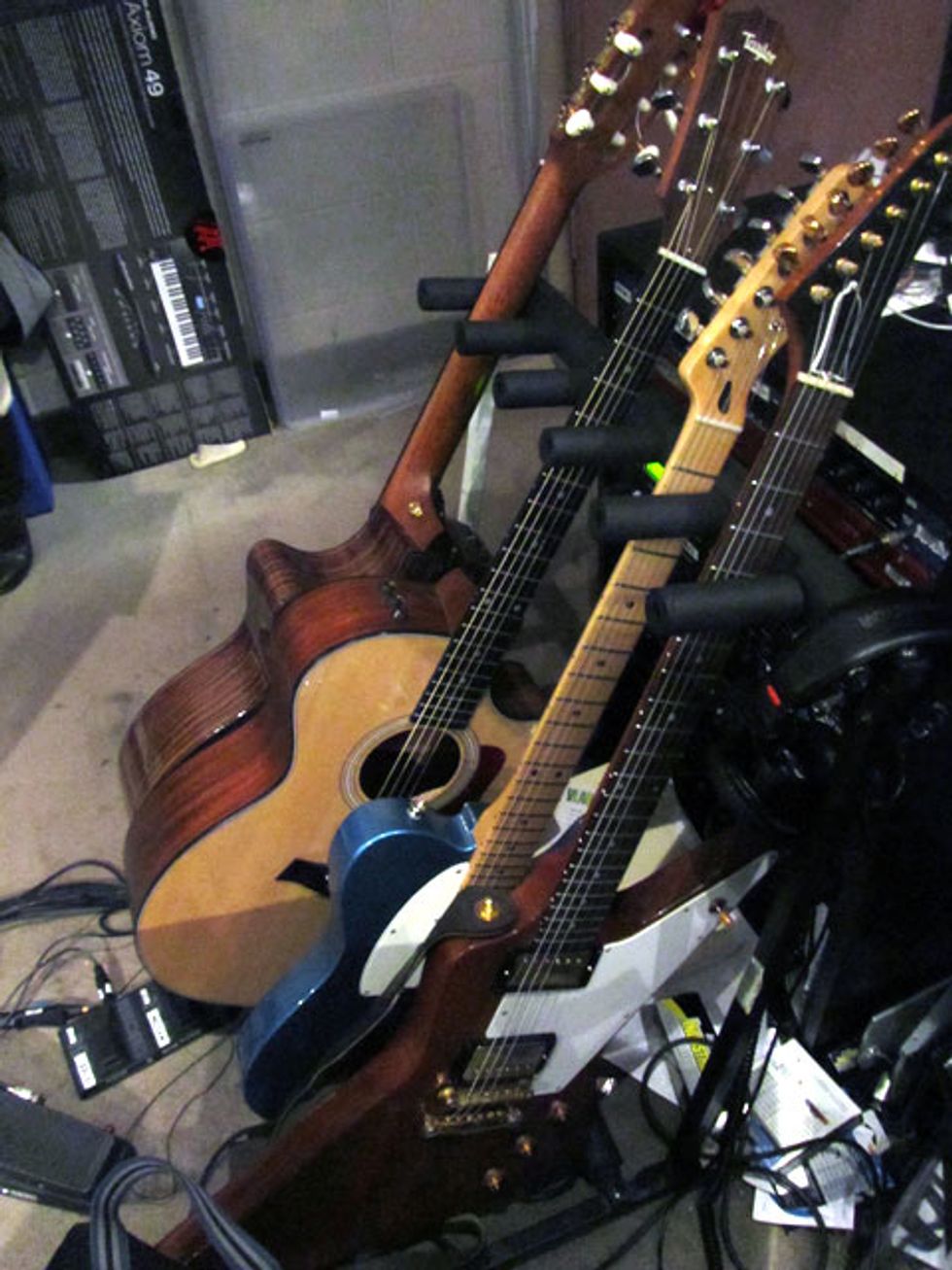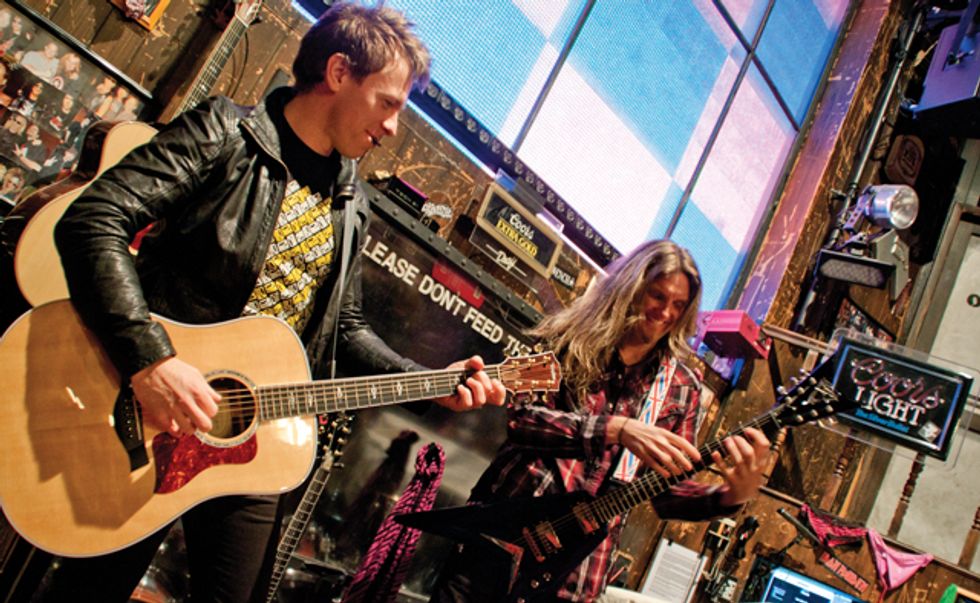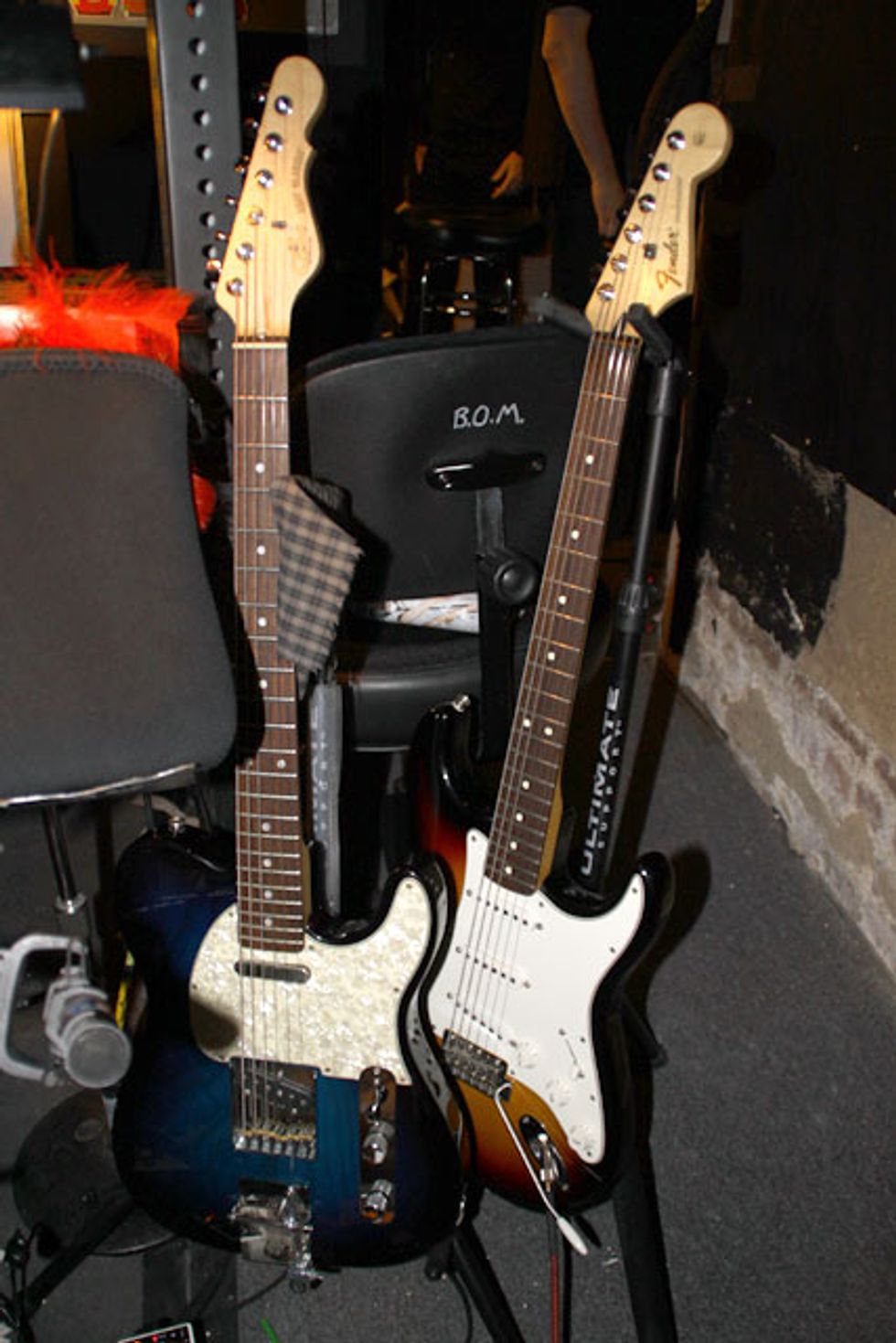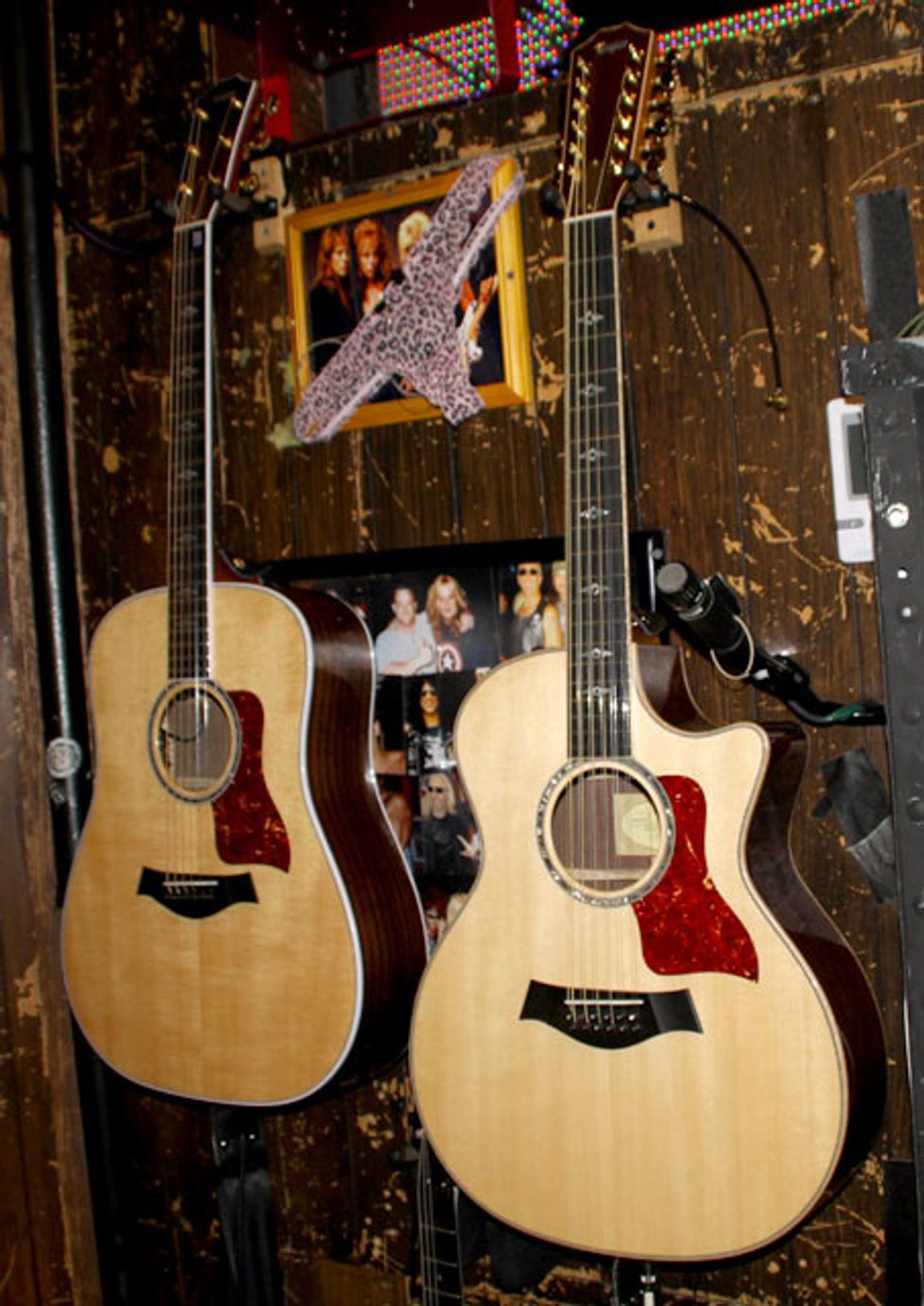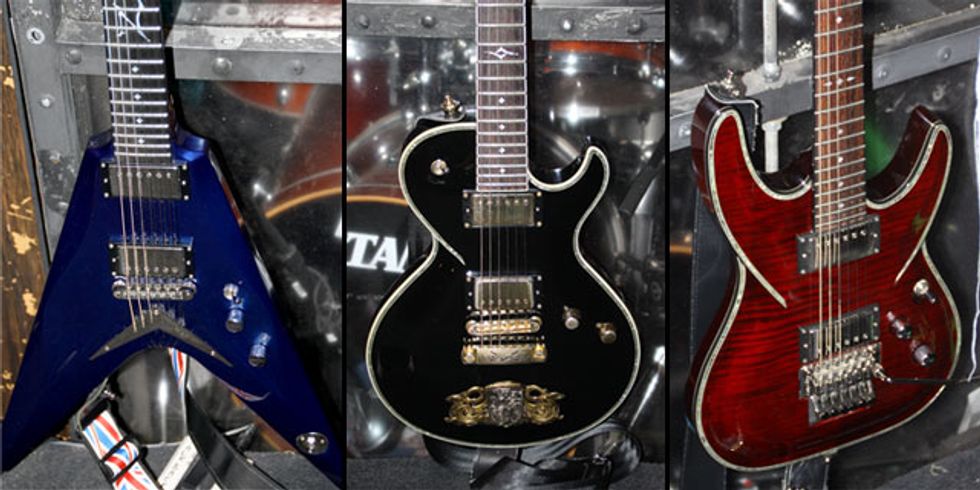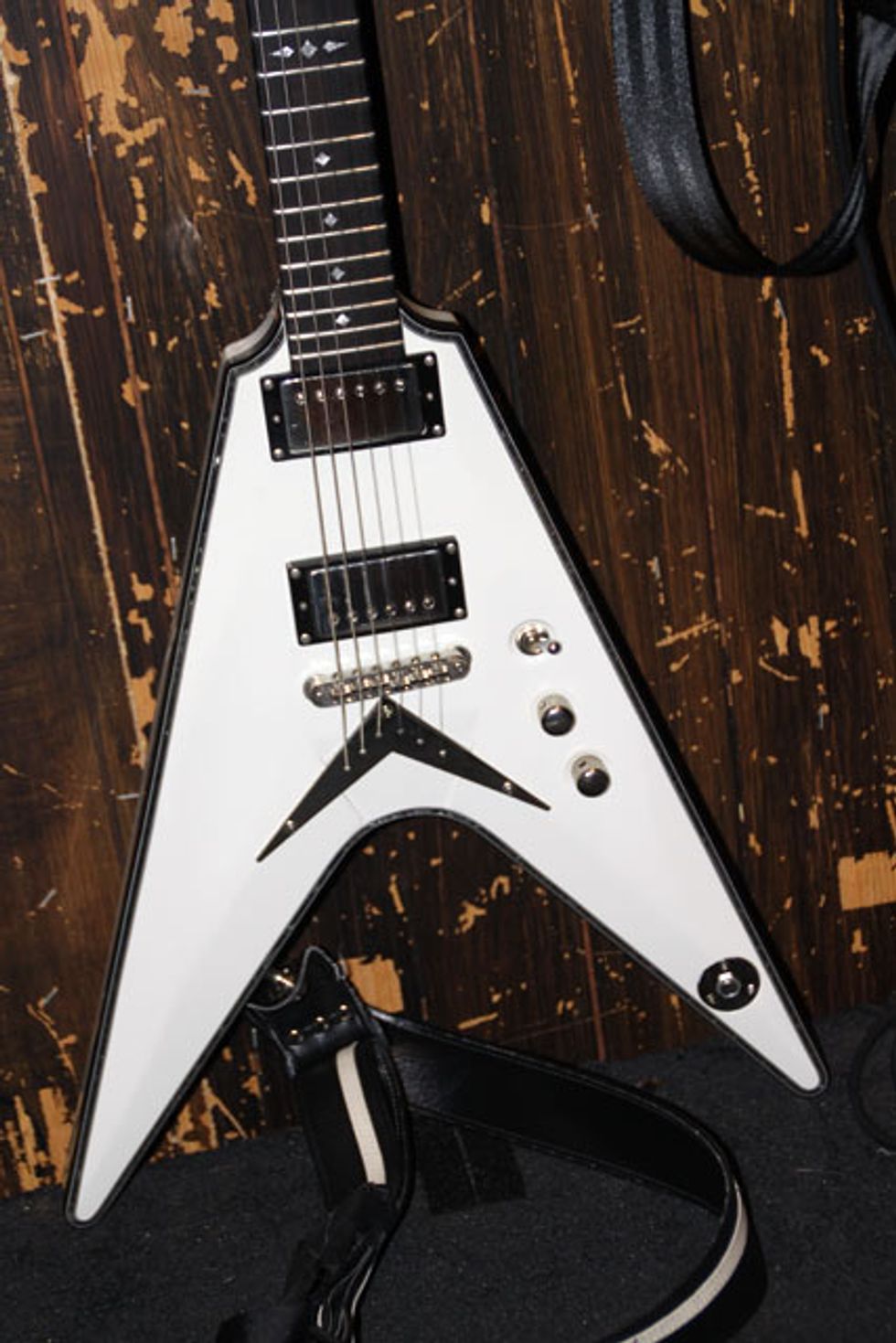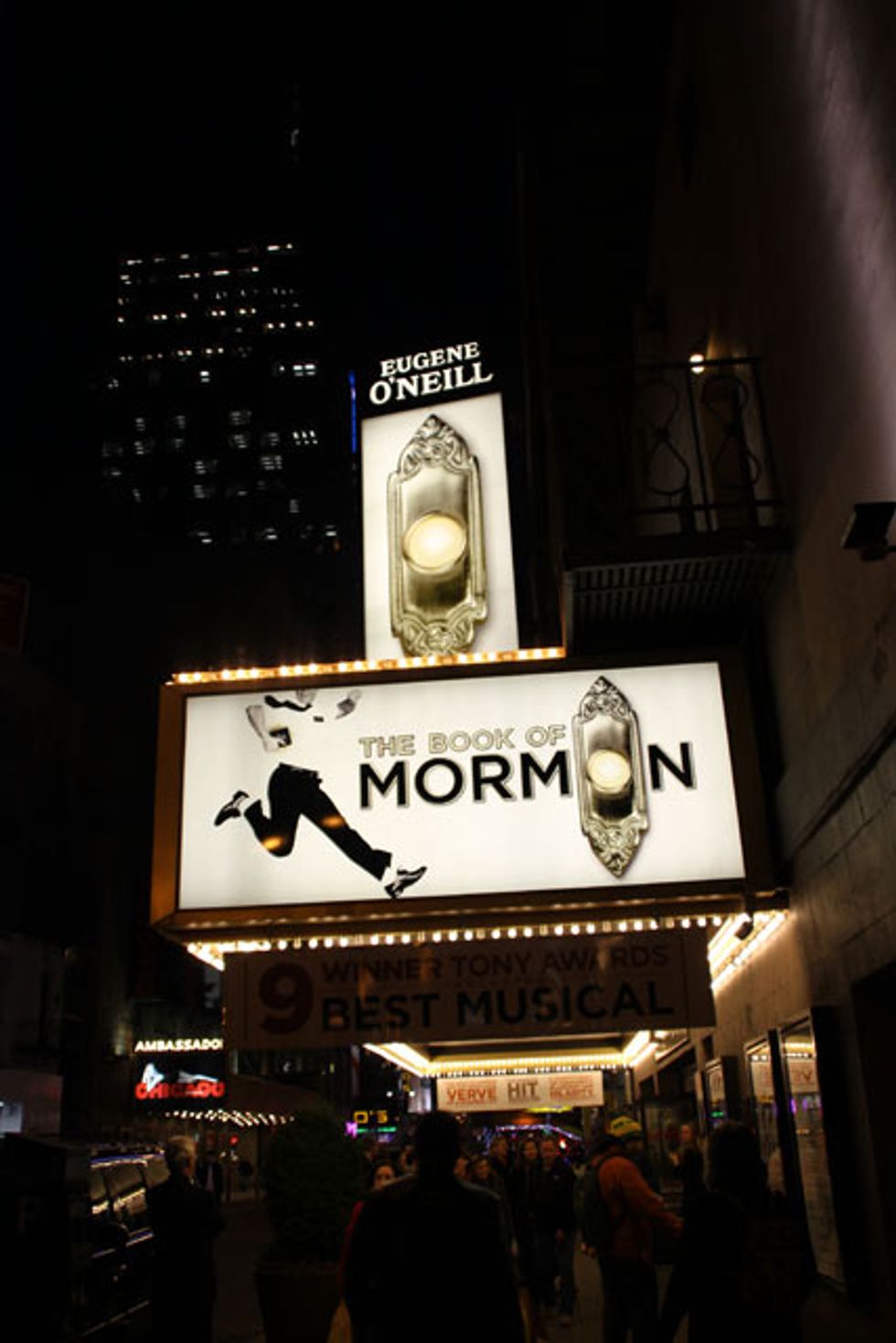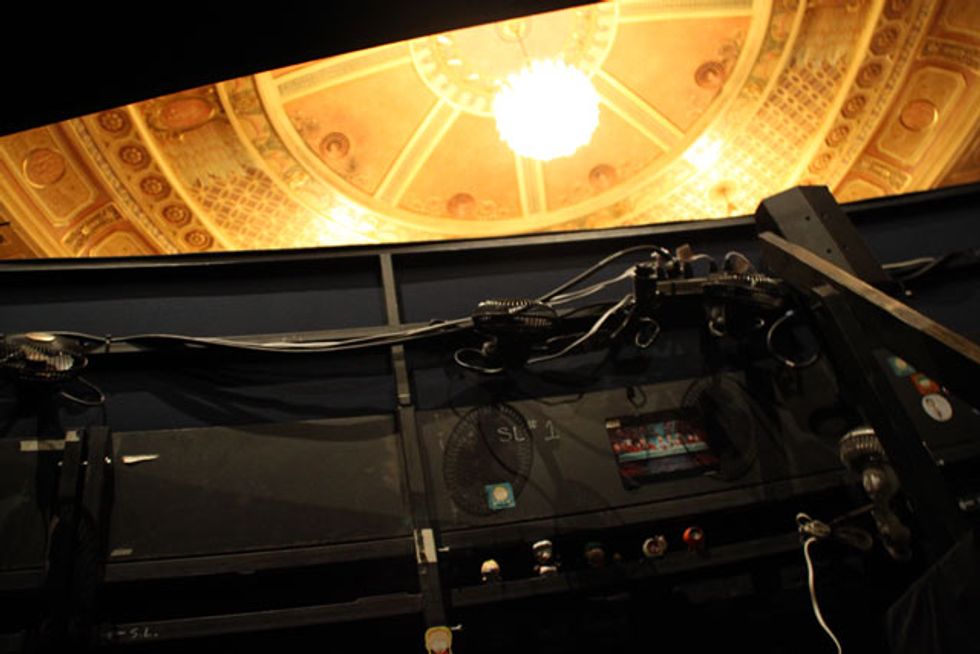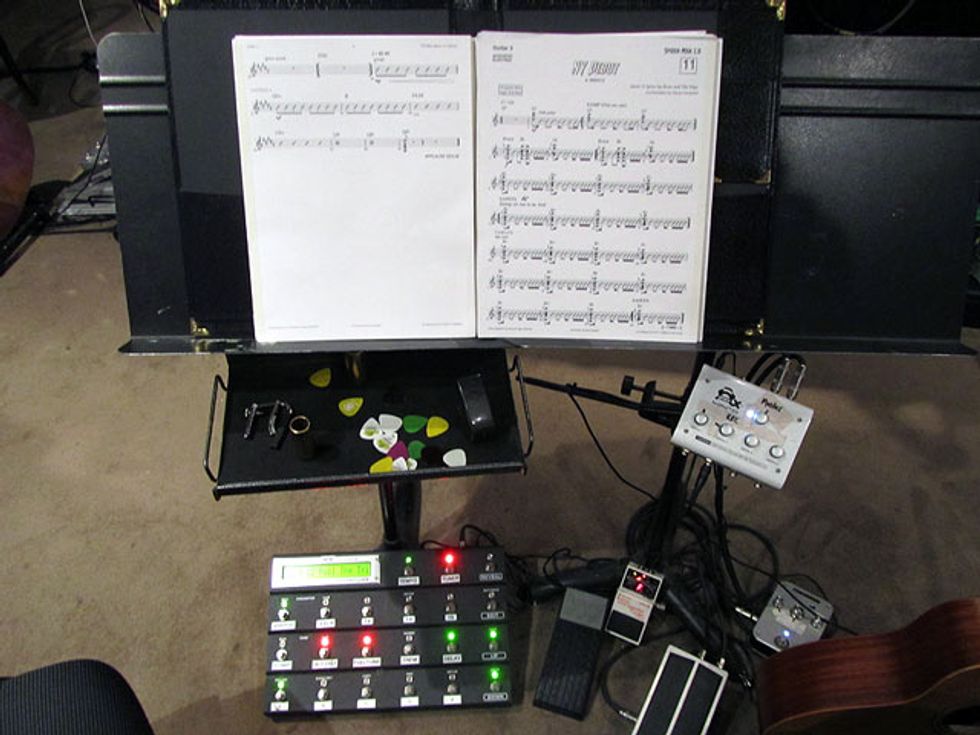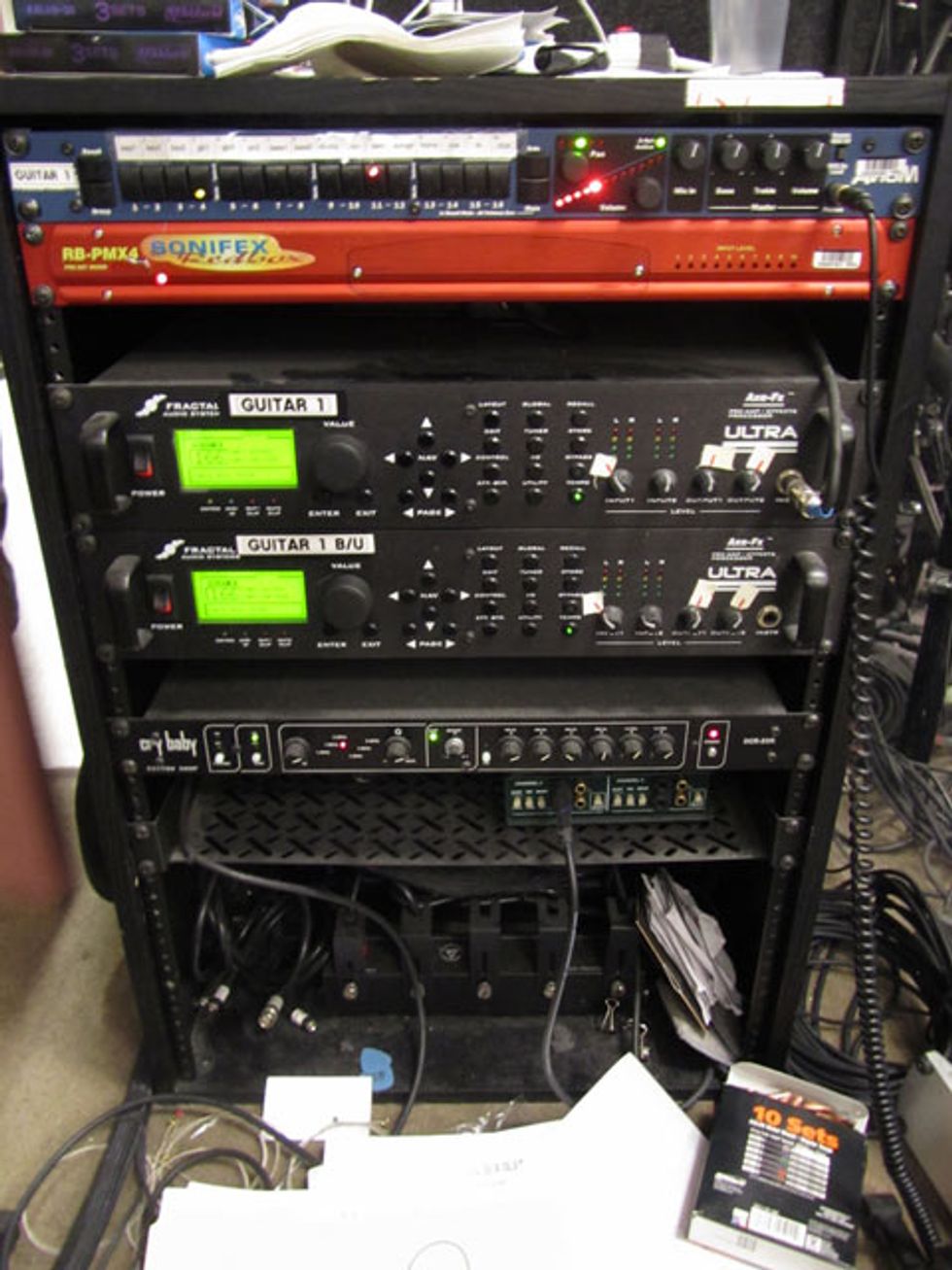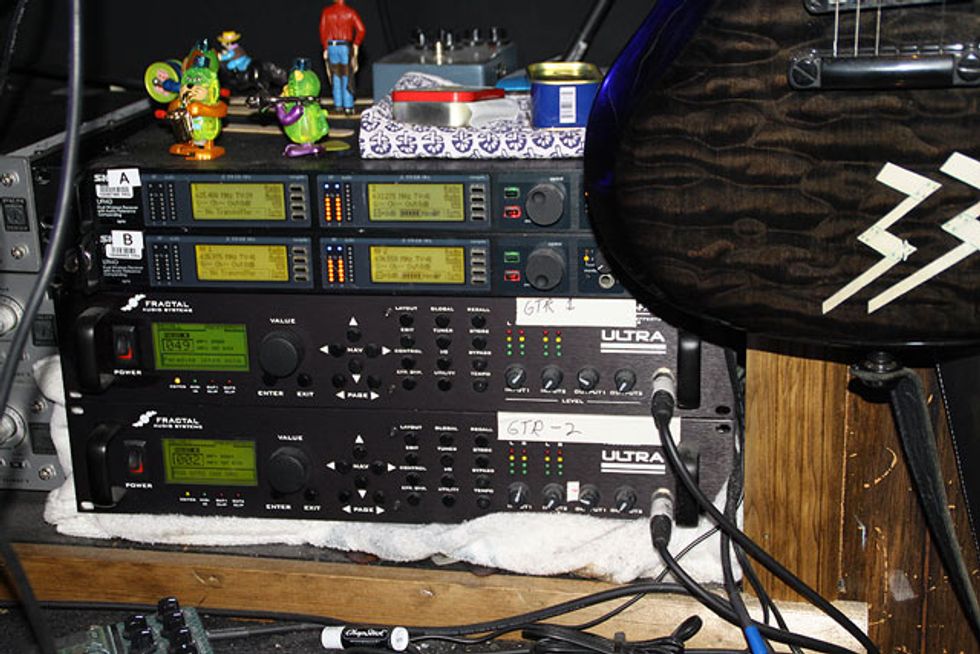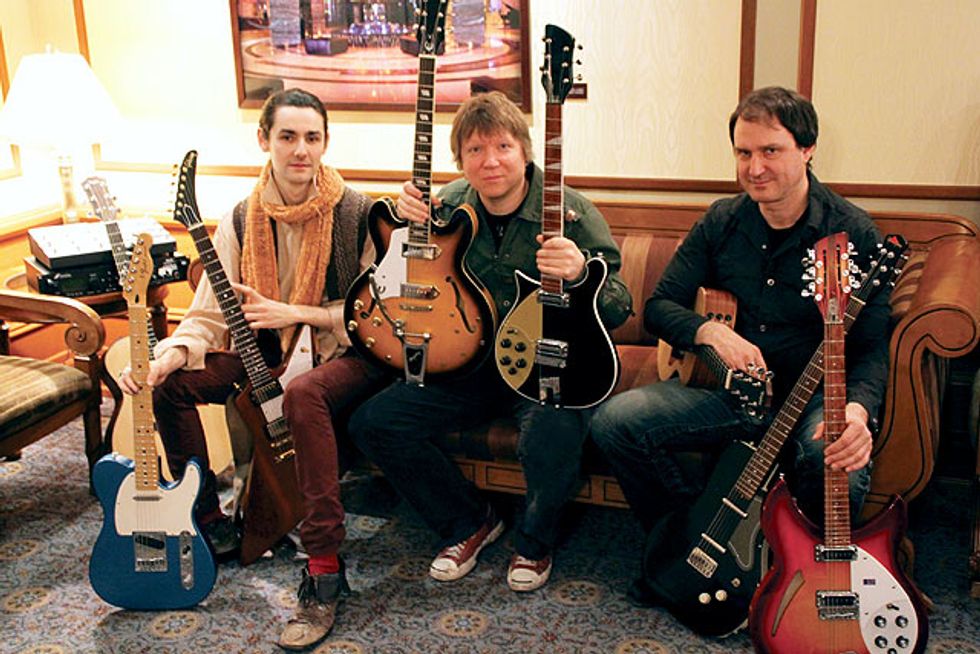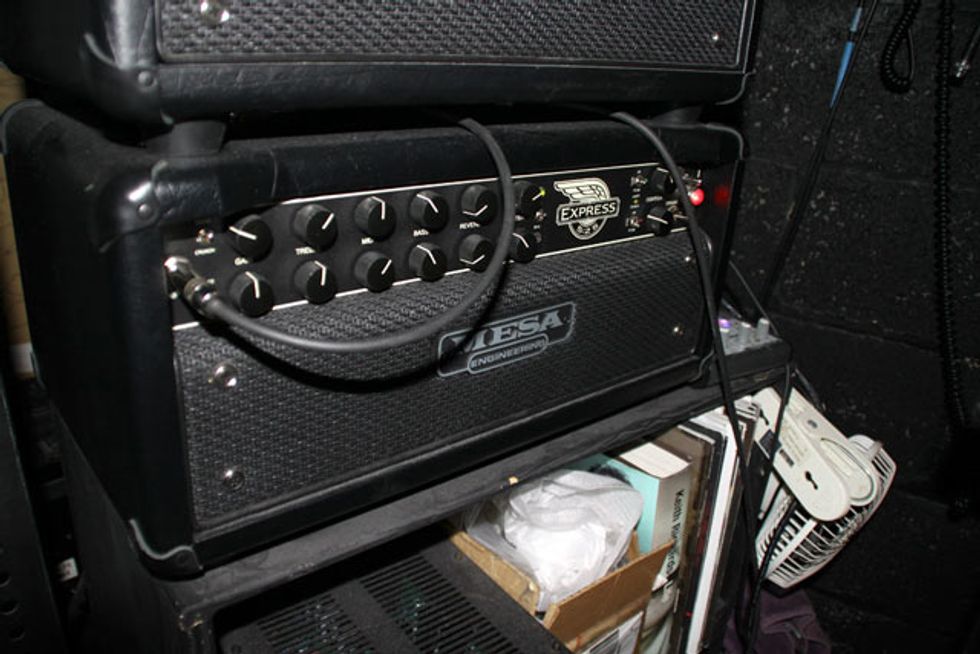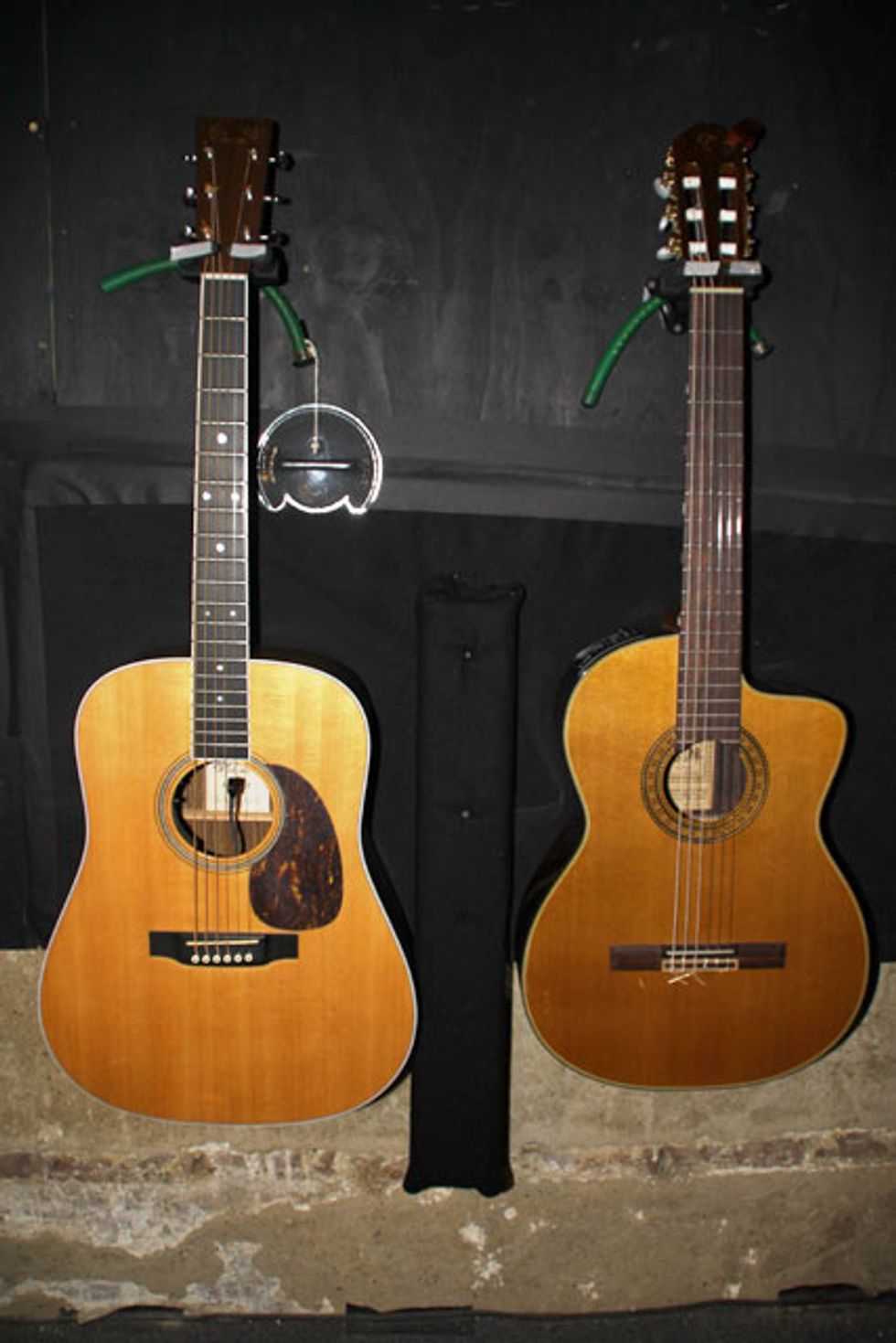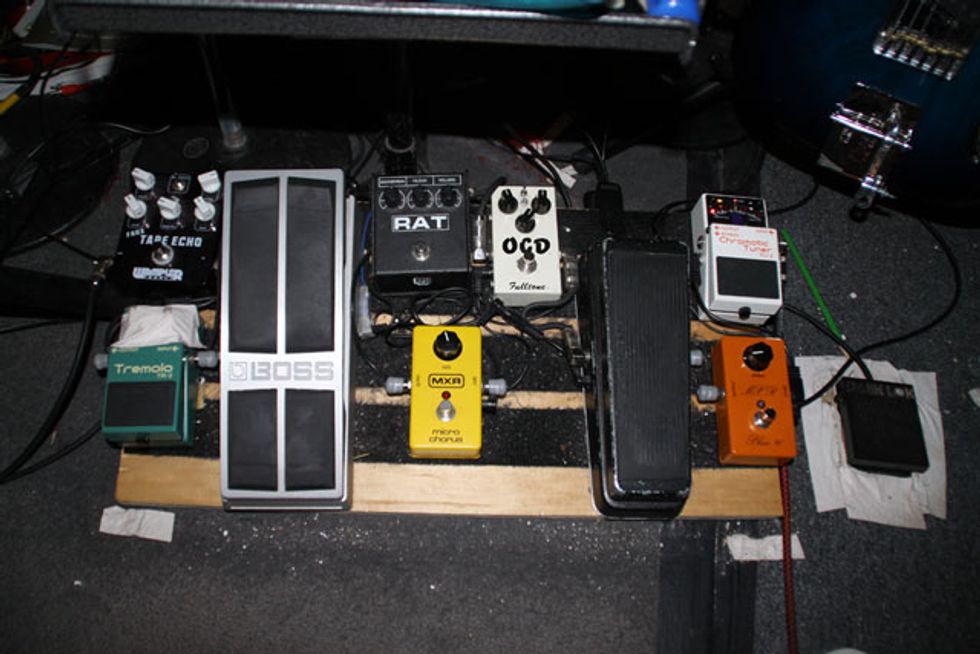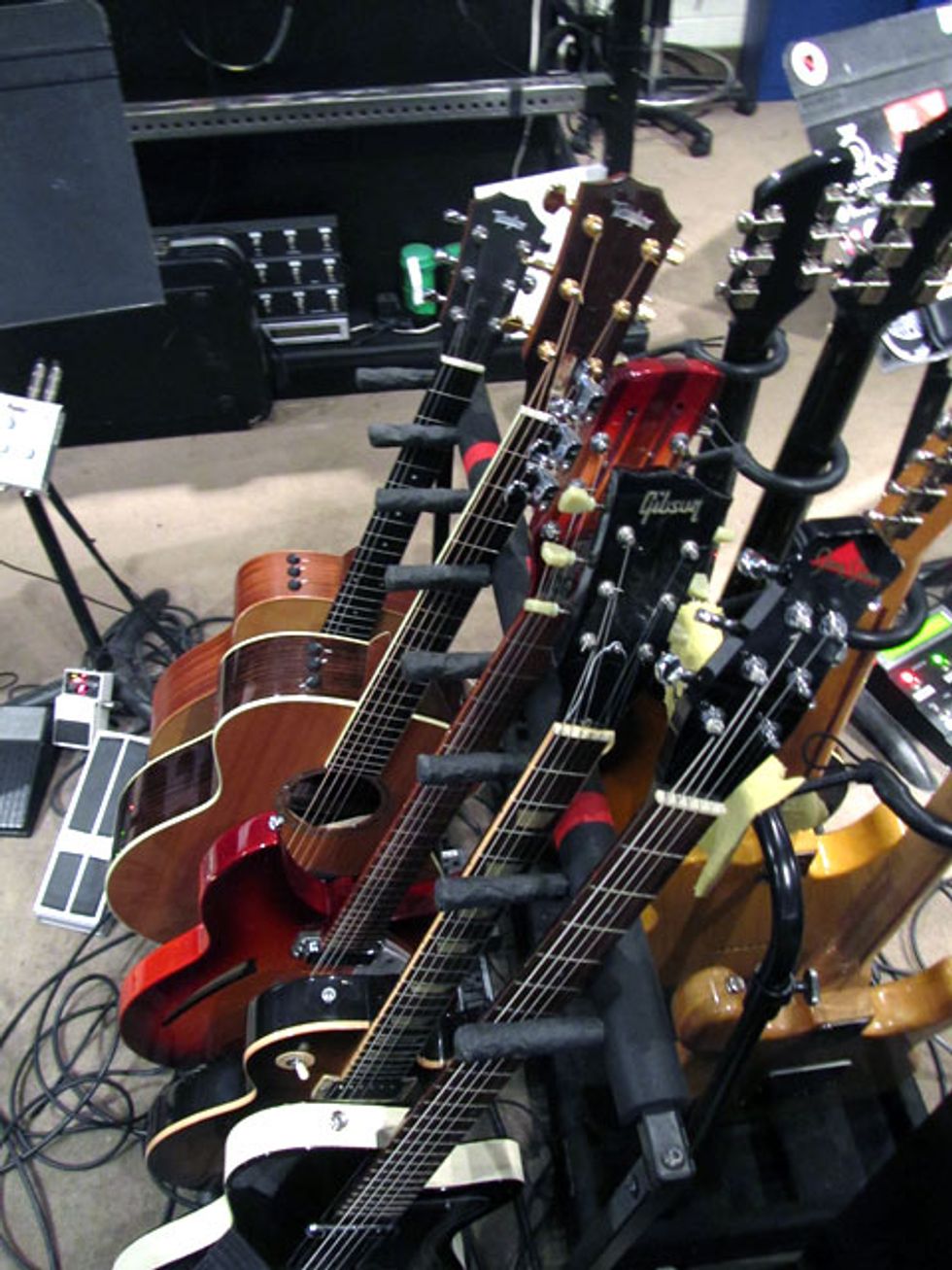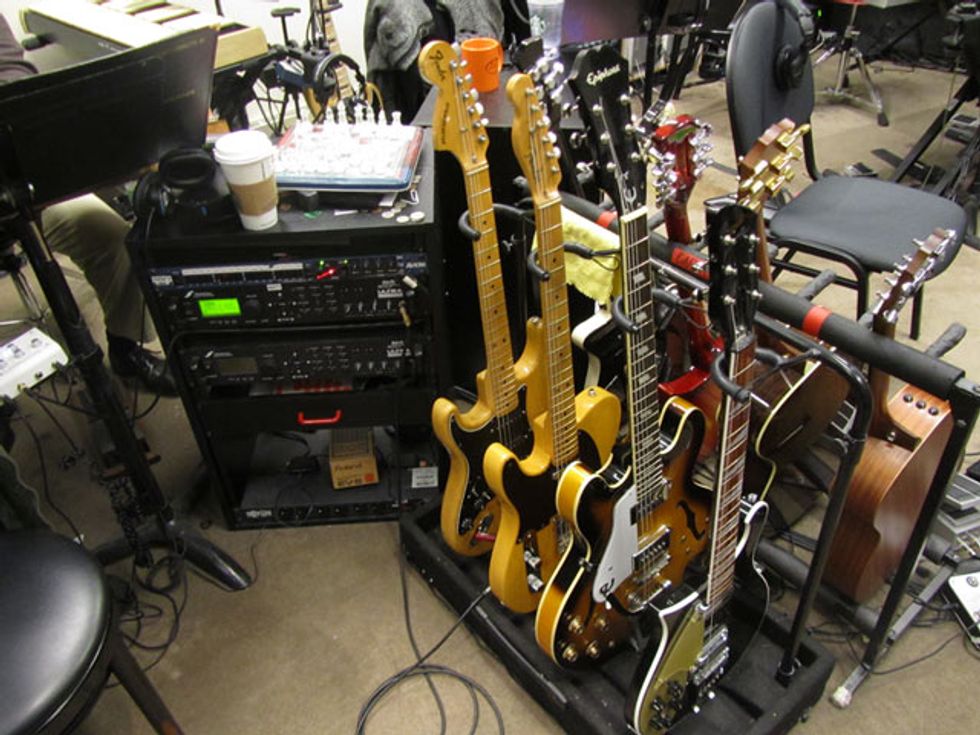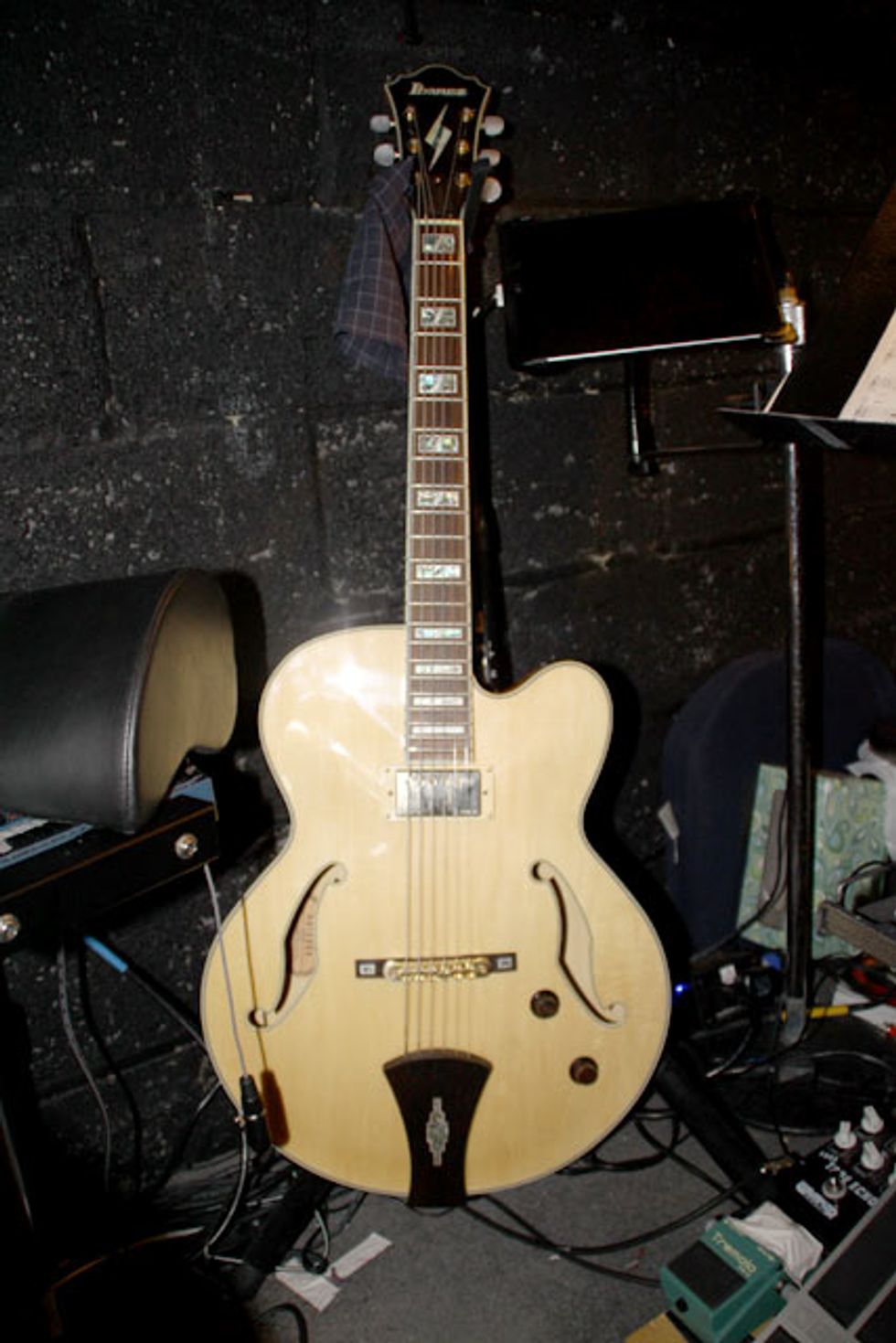 Check out photos of Broadway gear setups, then head over to read our interview detailing what the gig is like, how they got hooked up with Broadway, and more, and watch our Rig Rundowns for each show.