Take an inside look at the drool-inducing gear that the country-fried rocker takes on the road.
On nearly every guitar, except for the vintage ones, Urban's tech places a folded piece of gaffer tape and attaches a few Herco .75mm picks.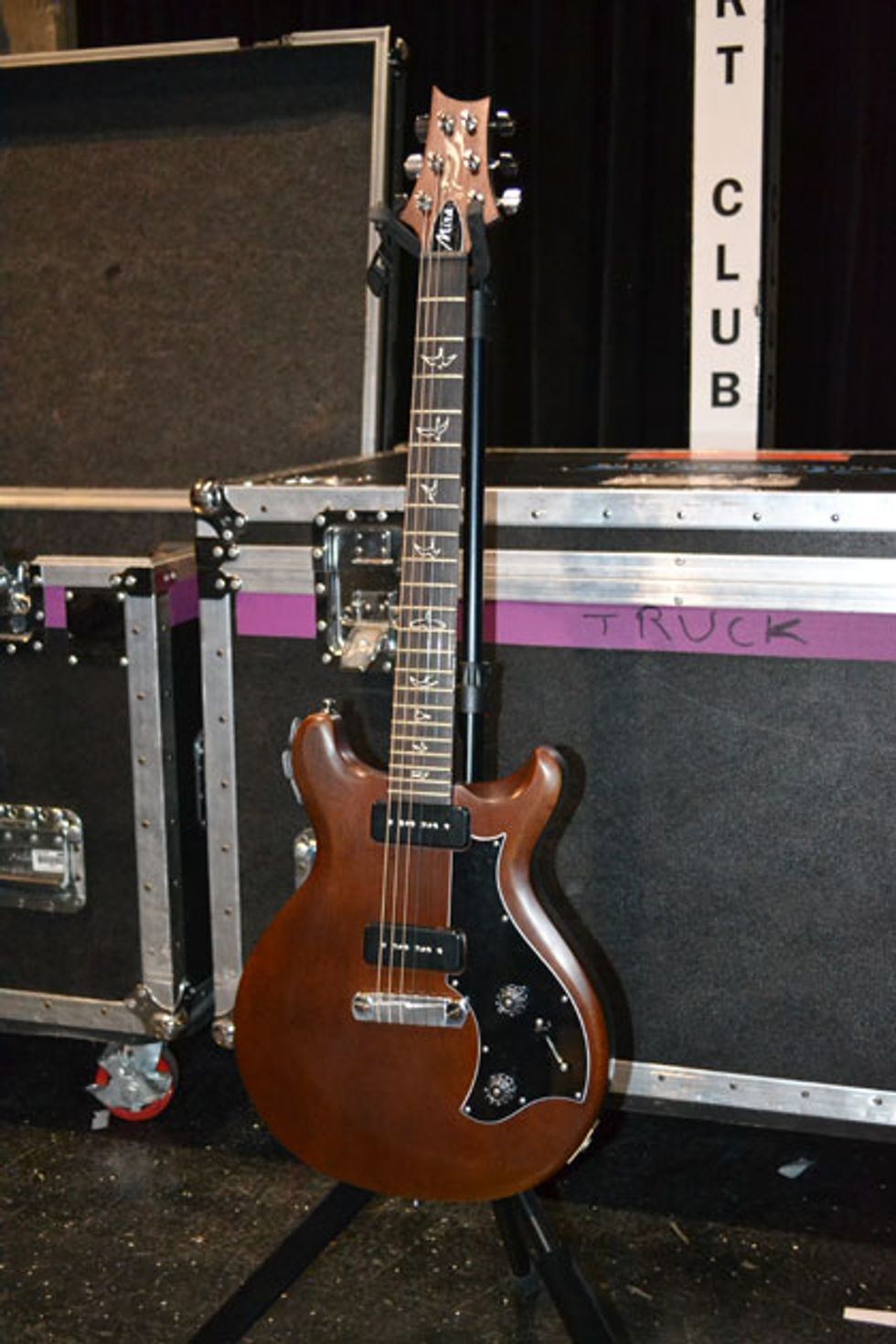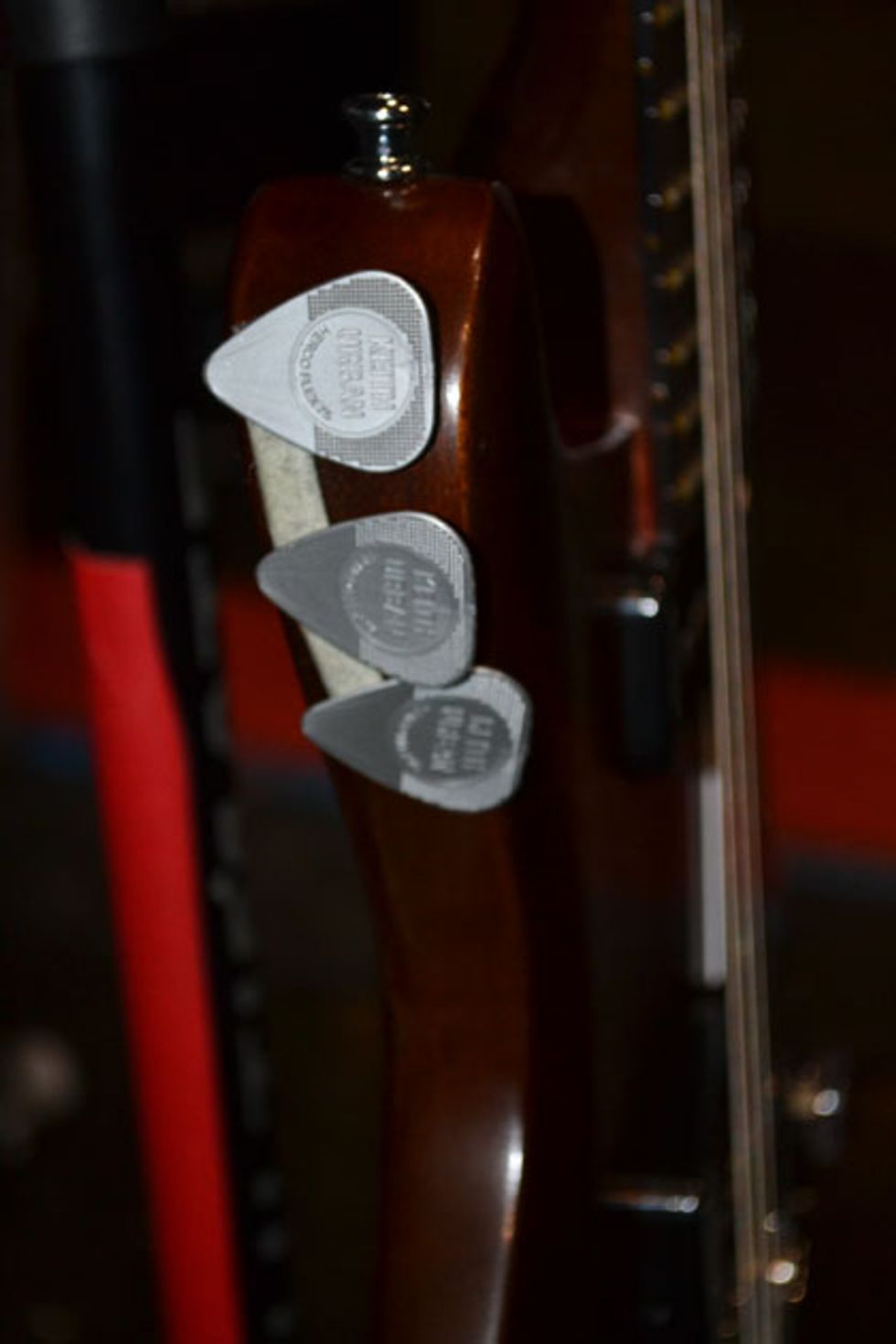 We caught up with Keith Urban's guitar tech, Chris Miller, for a look at the country-fried rocker's setup (watch the video here) that's overspilling with mash-up Fenders and classic Gibson guitars, iconic amps, and a condensed pedalboard (see his 2011 Rig Rundown to fully understand Urban's gear geekery).