A sampling of Airline, Domino, Eko, Kustom, Hagstrom, and more from the collection of Eastwood Guitars founder Mike Robinson.
Airline Barney Kessel
The Airline Barney Kessel model is a semi-hollowbody design with laminated maple top, back, and sides. This model was one of the first to feature the now famous "Kleenex box" pickups. As was common on most Airline guitars, it featured individual volume and tone knobs for each pickup. It was also available in a Bigsby-outfitted model. Photo courtesy of myrareguitars.com.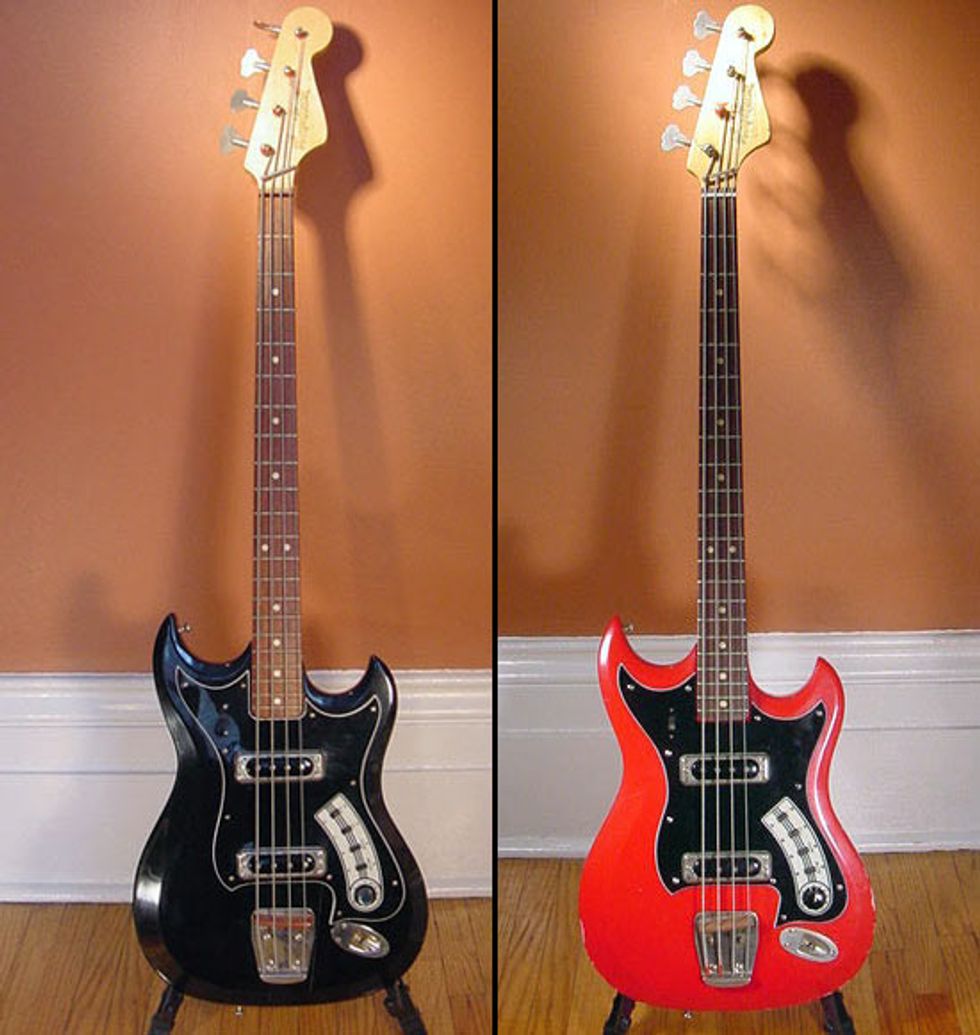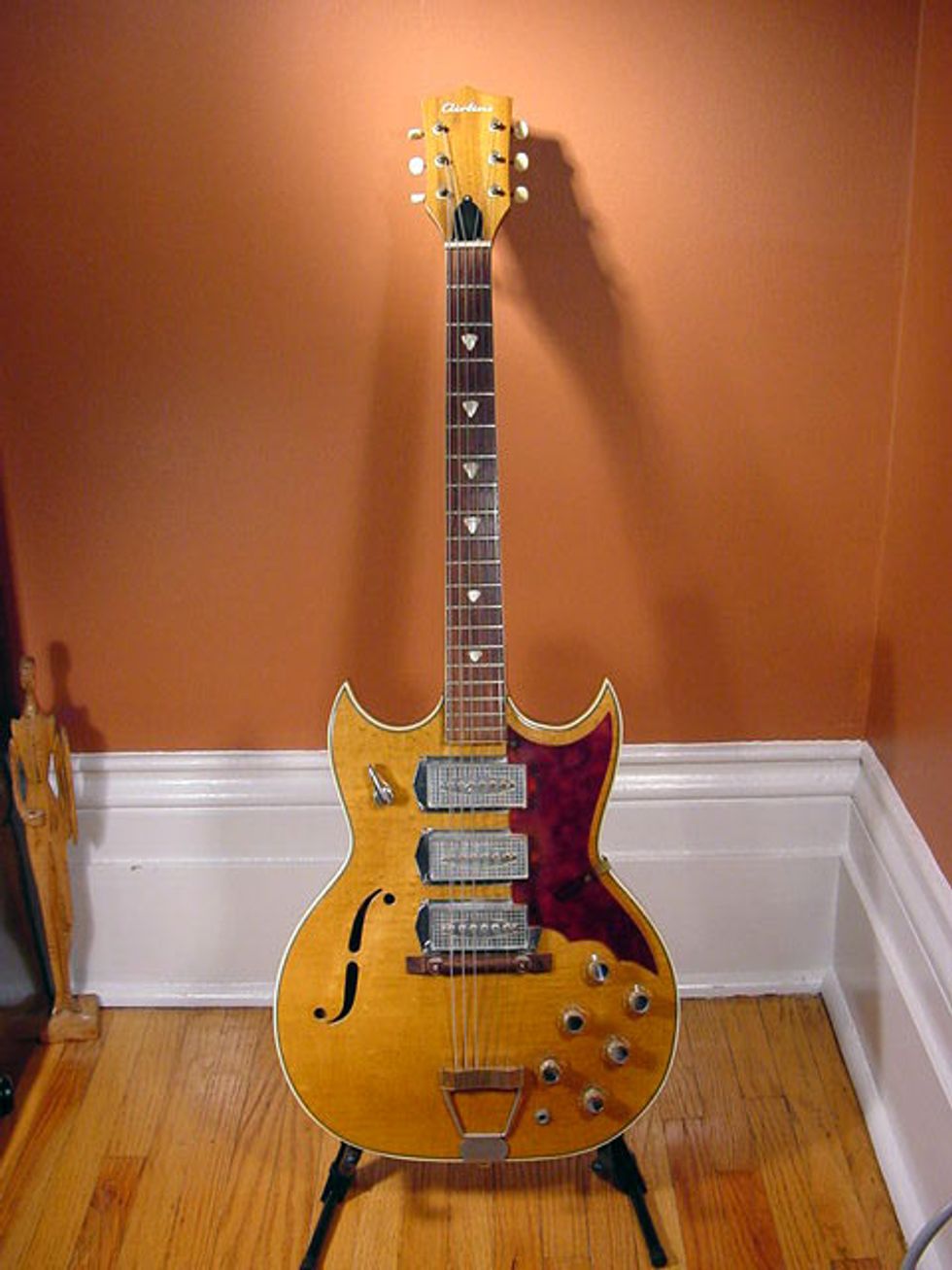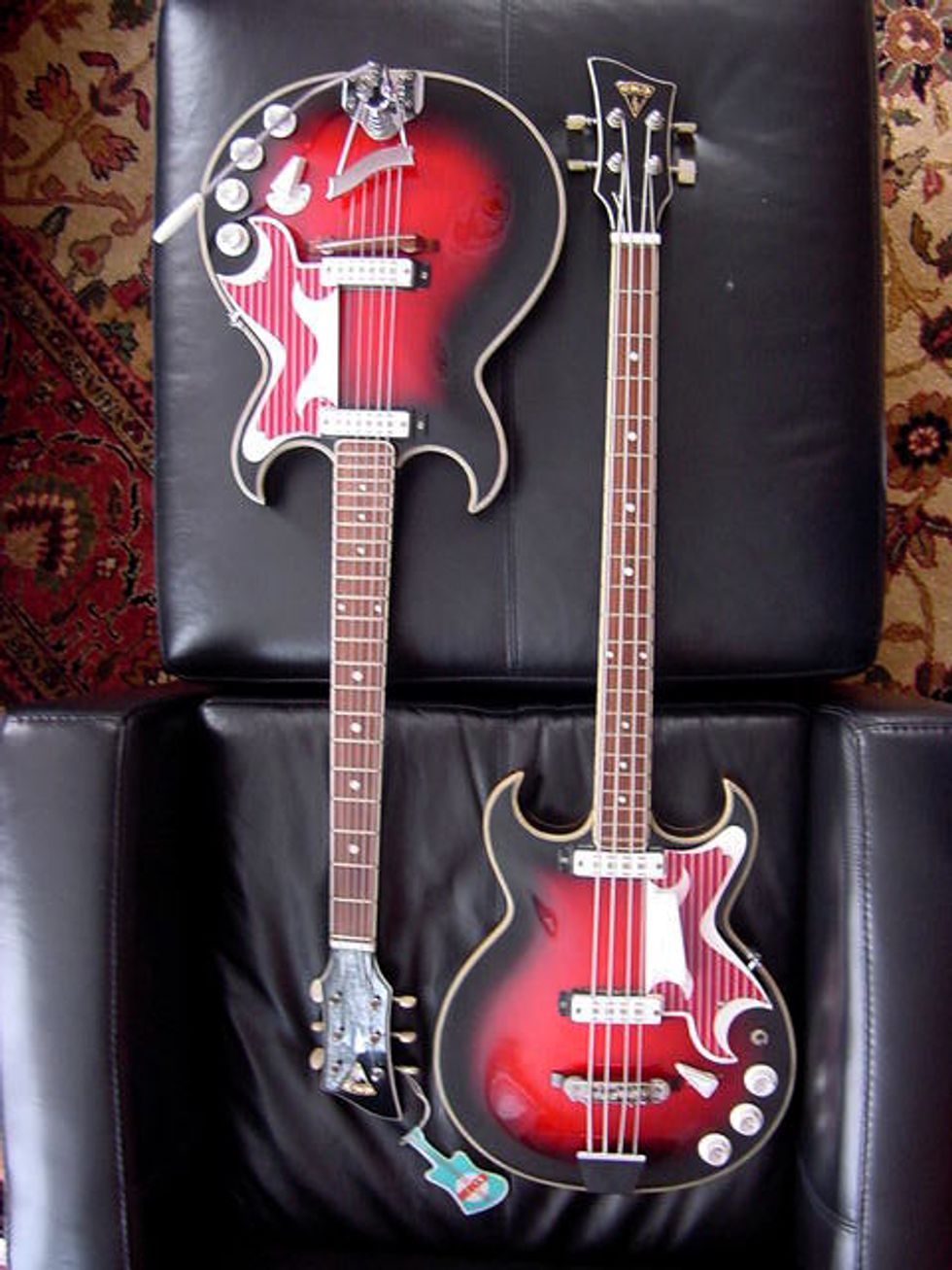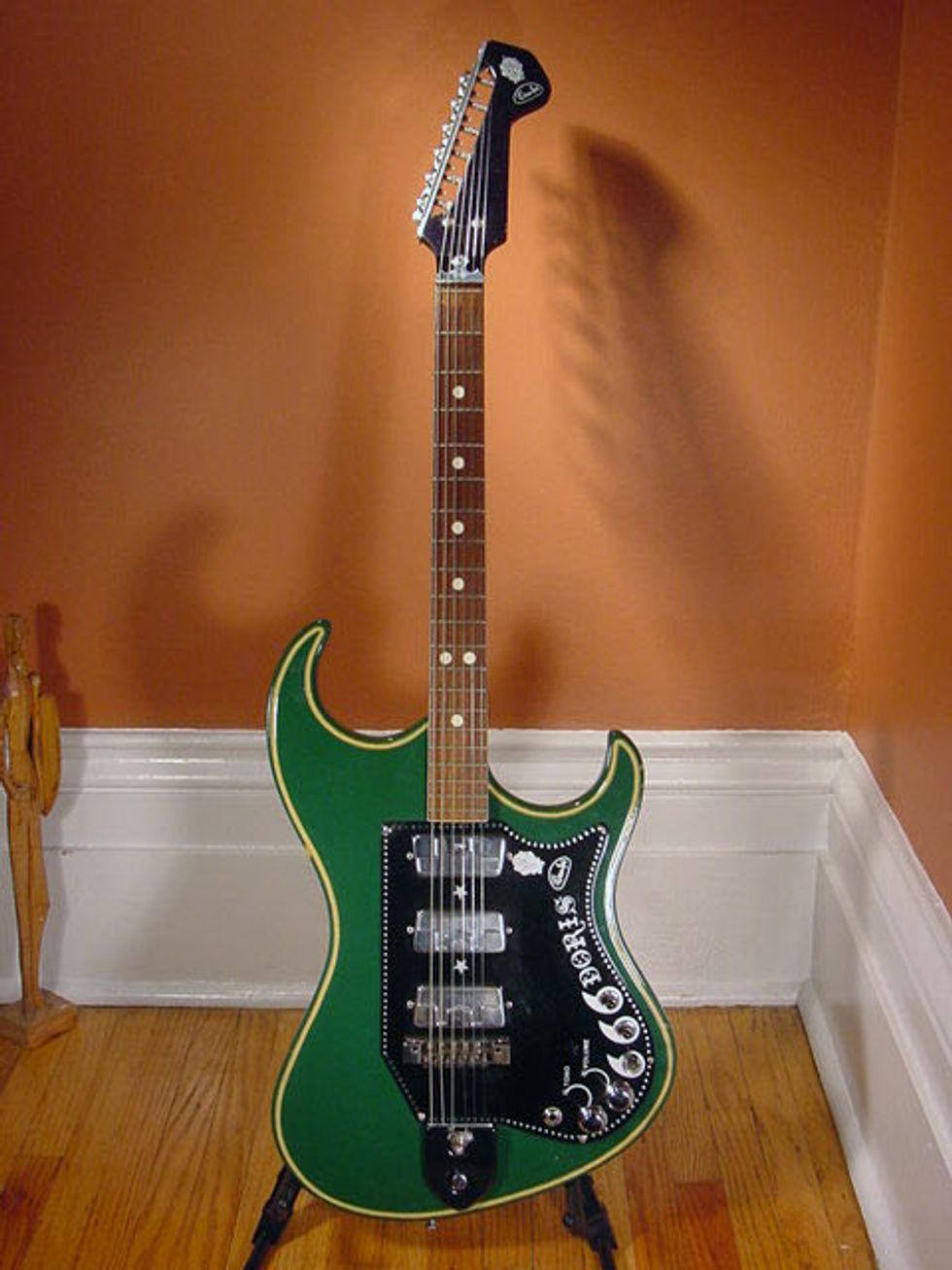 Photos courtesy myrareguitars.com.