A sampling of Airline, Domino, Eko, Kustom, Hagstrom, and more from the collection of Eastwood Guitars founder Mike Robinson.
Airline 2P
The Airline 2P was resurrected from obscurity in recent years by Jack White of the White Stripes. This early 1960s model was made in the US by Valco, who made Res-O-Glas guitars branded Airline, Supro, and National, and was also known as the Jetson model. In the late 1990s, this model could be found on eBay for $250. They now sell for around $2,500. Photo courtesy of myrareguitars.com.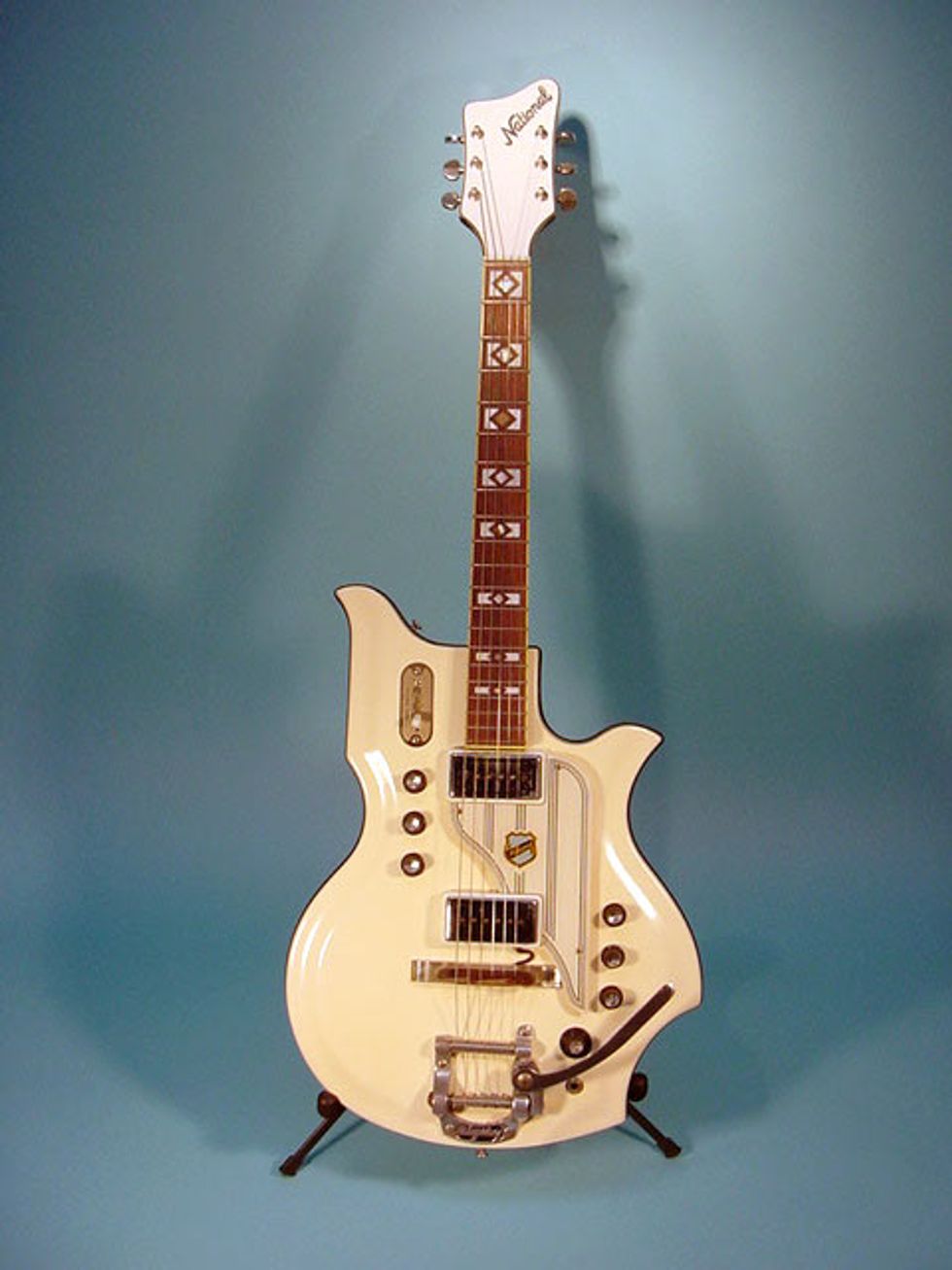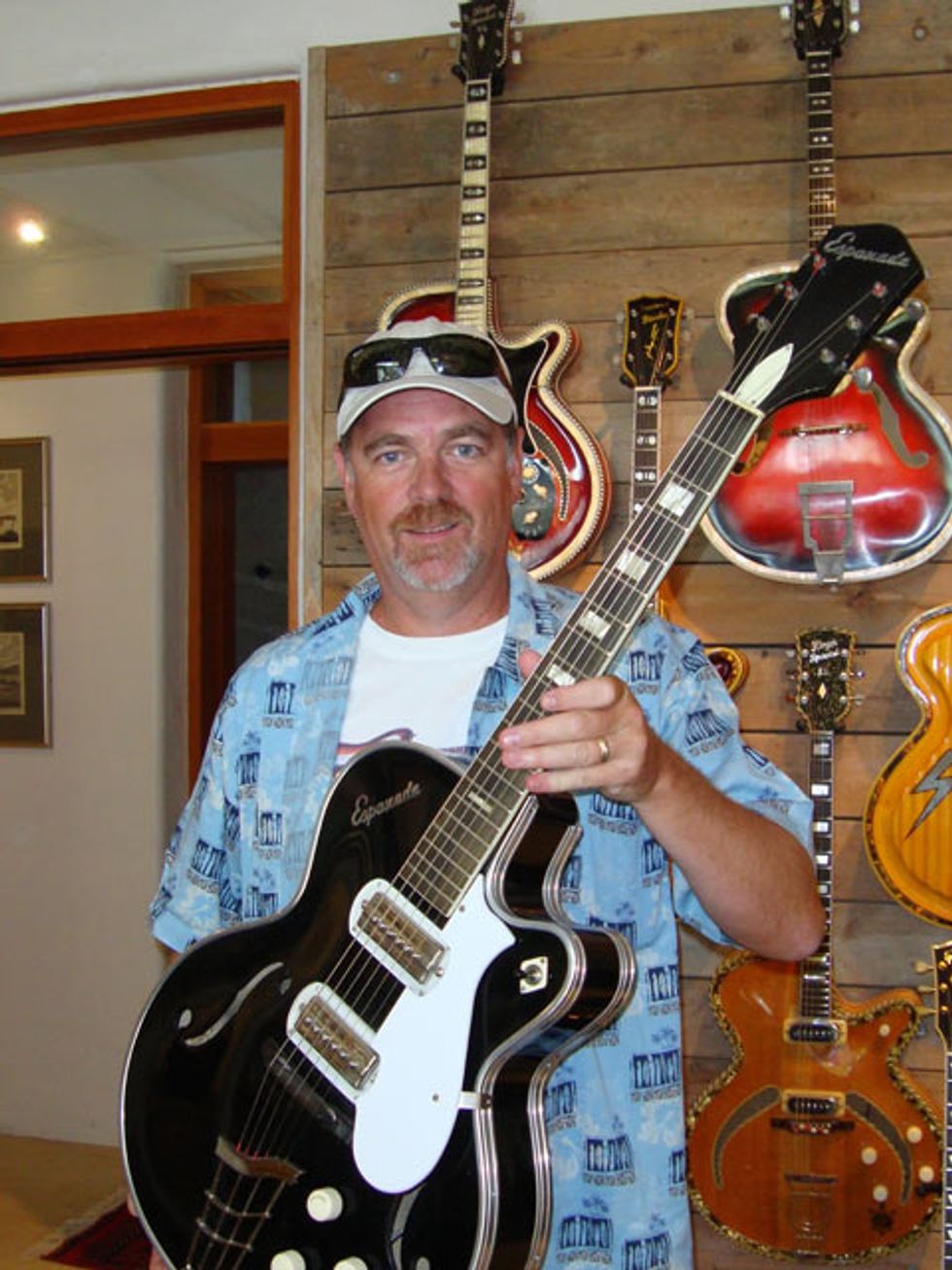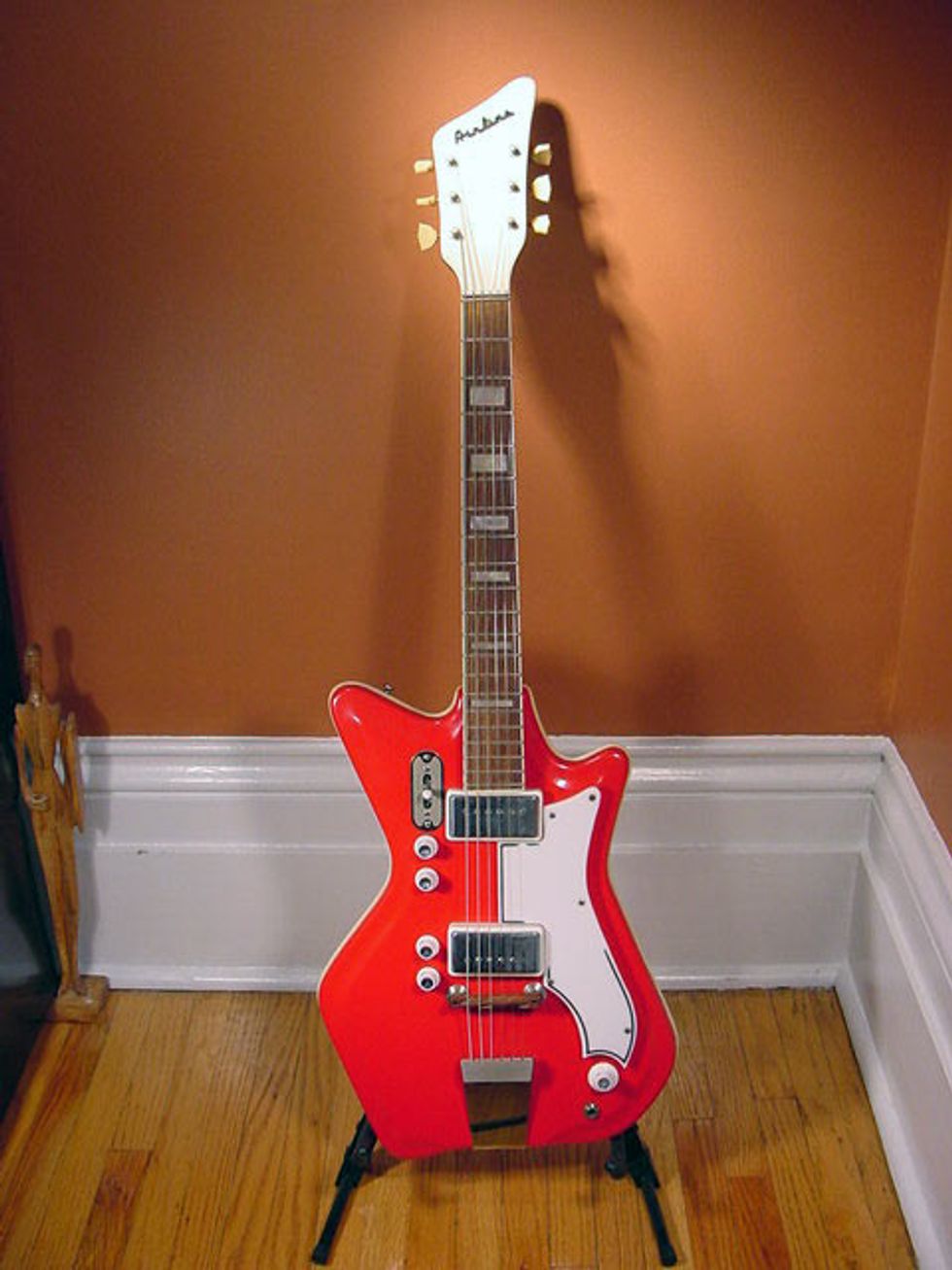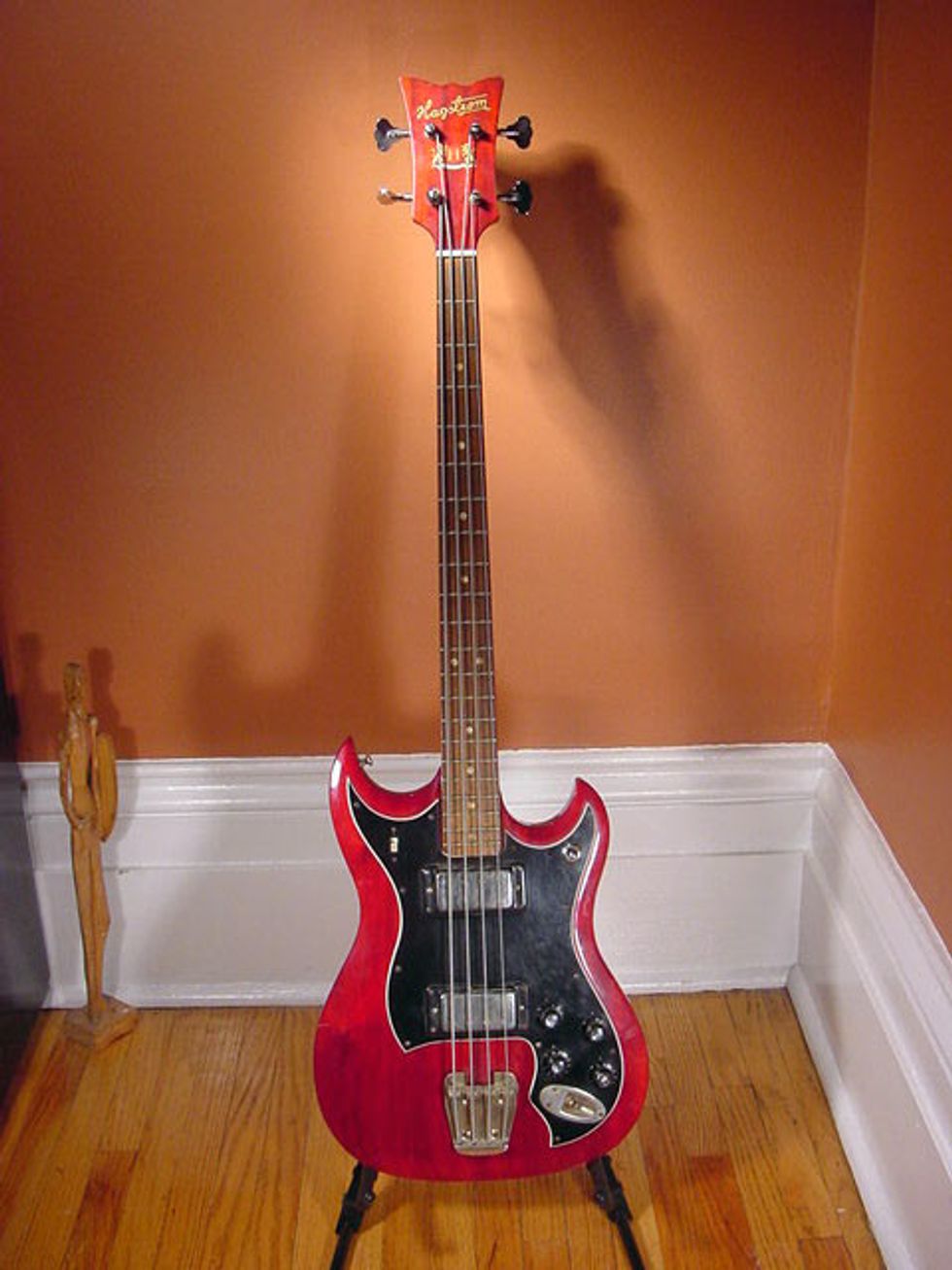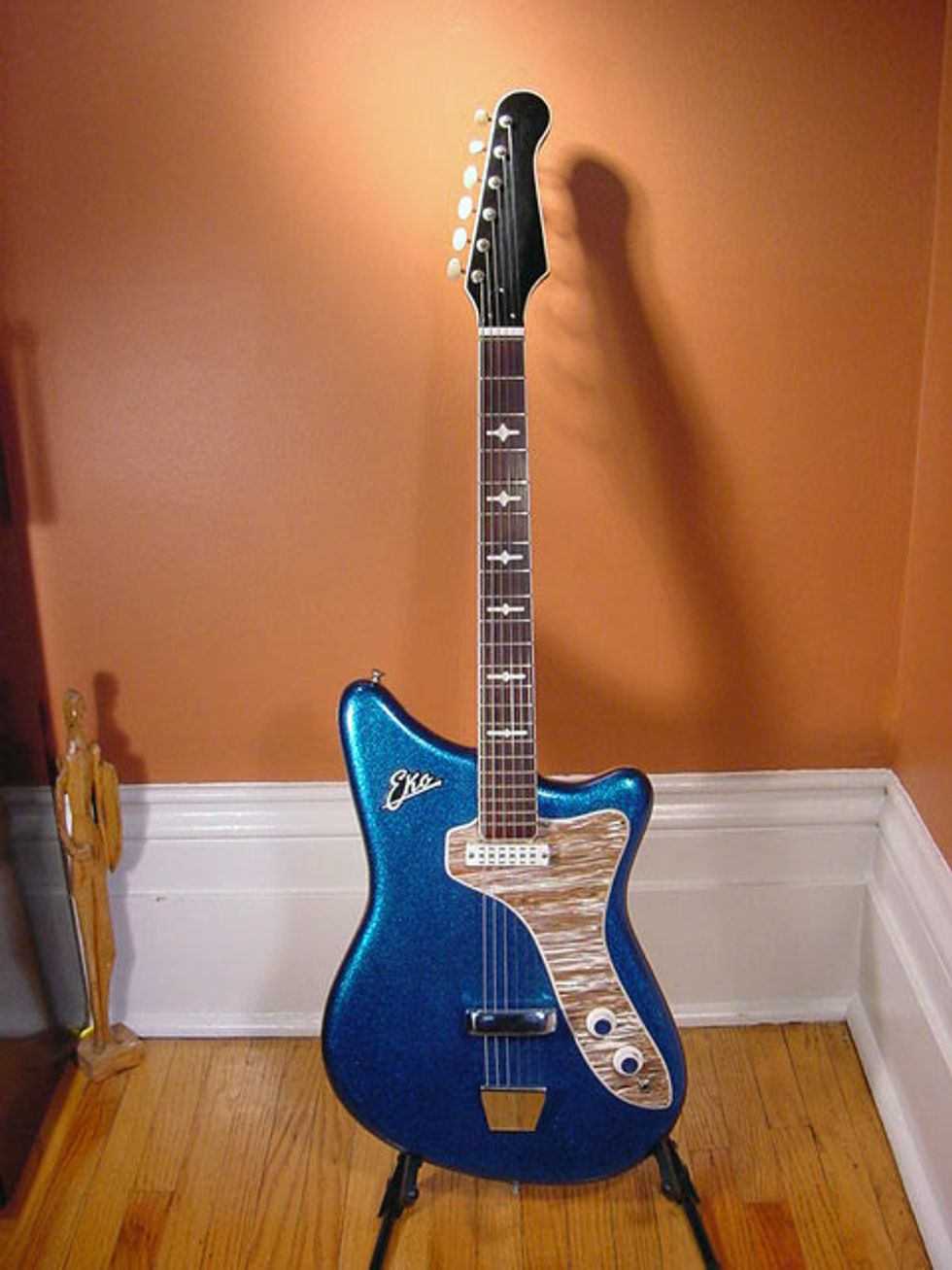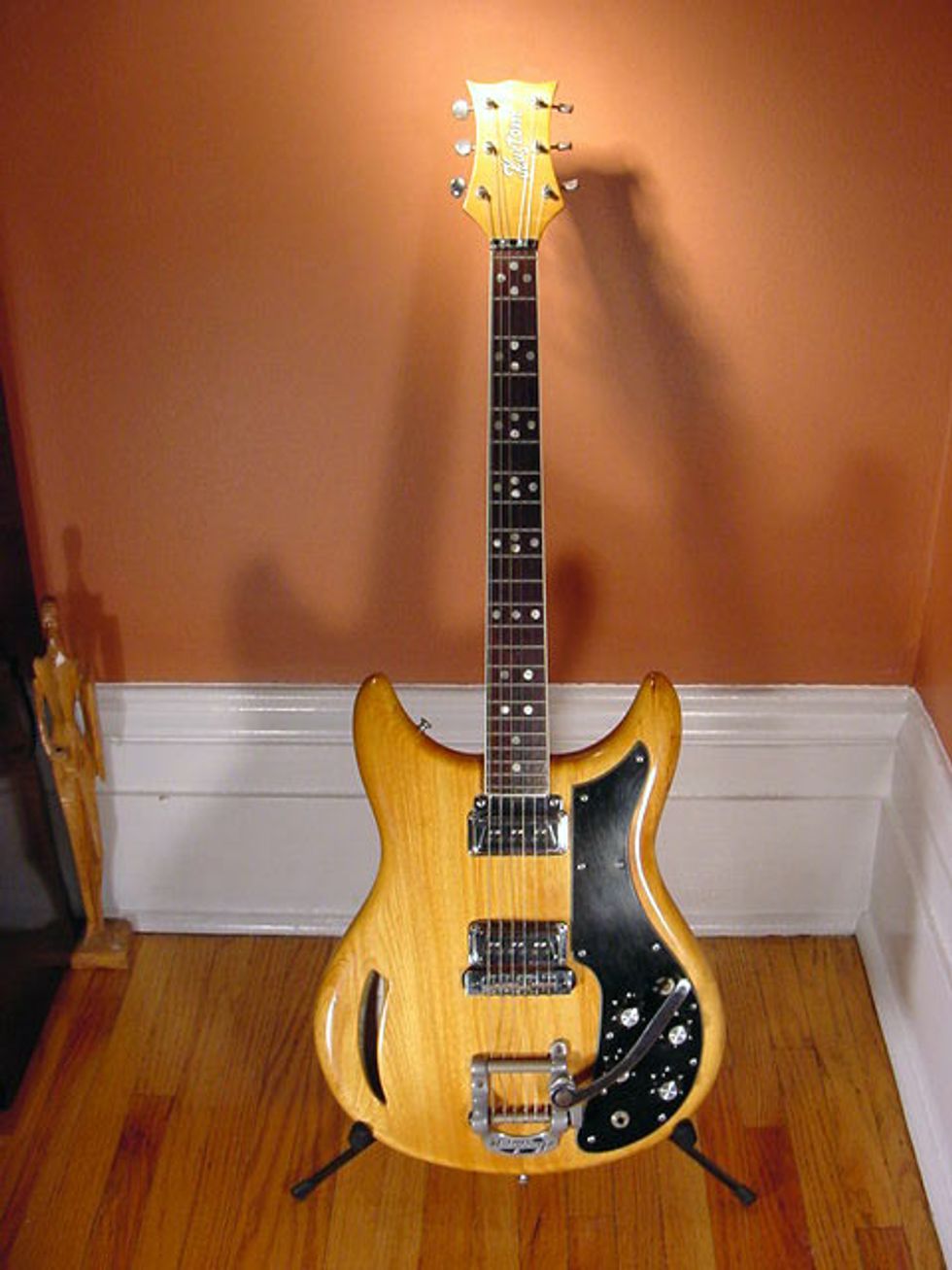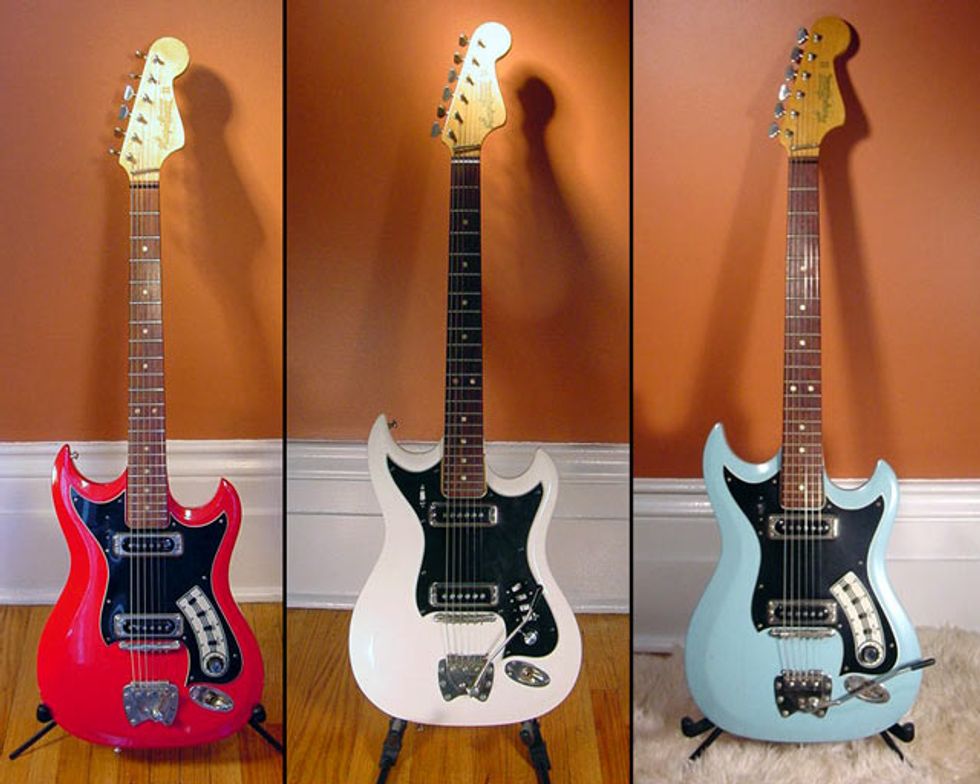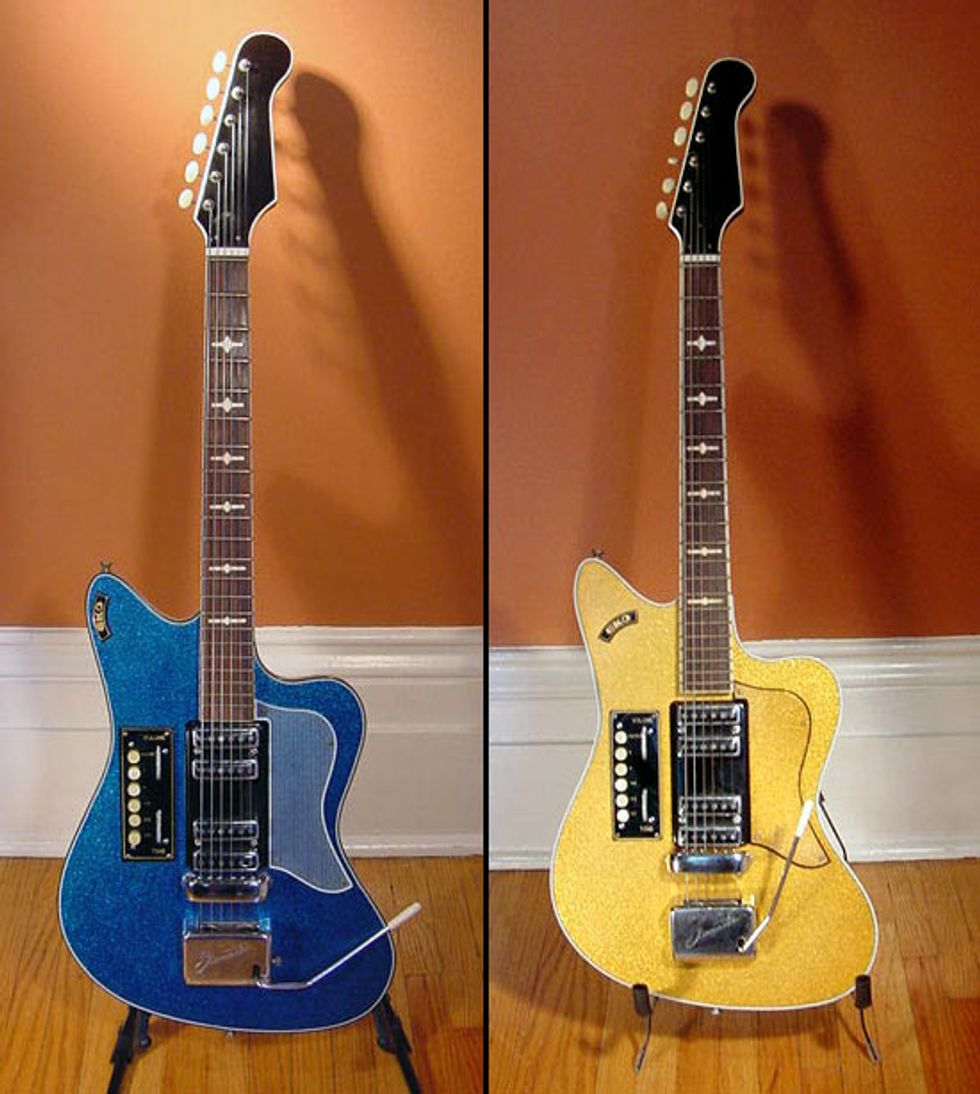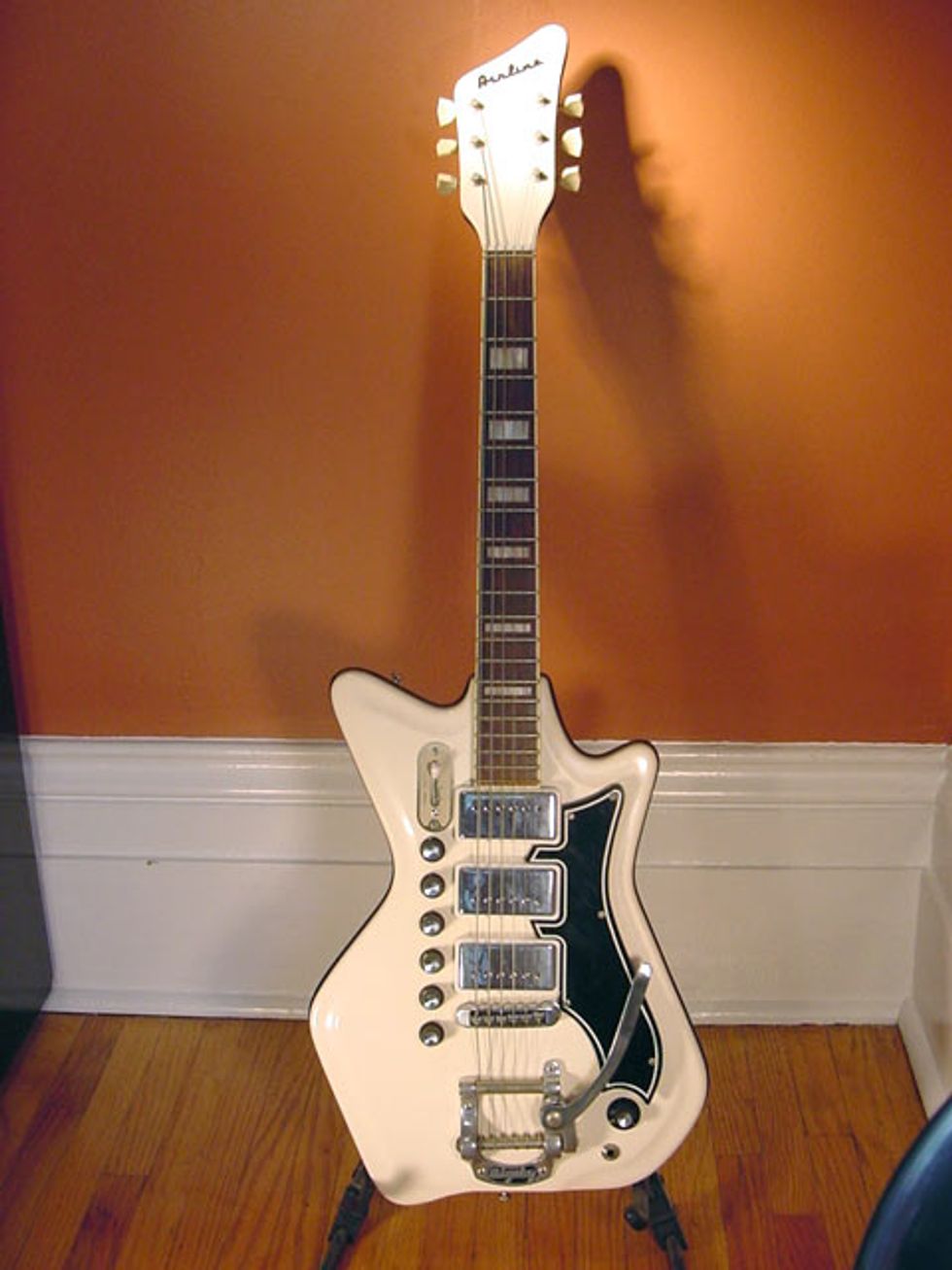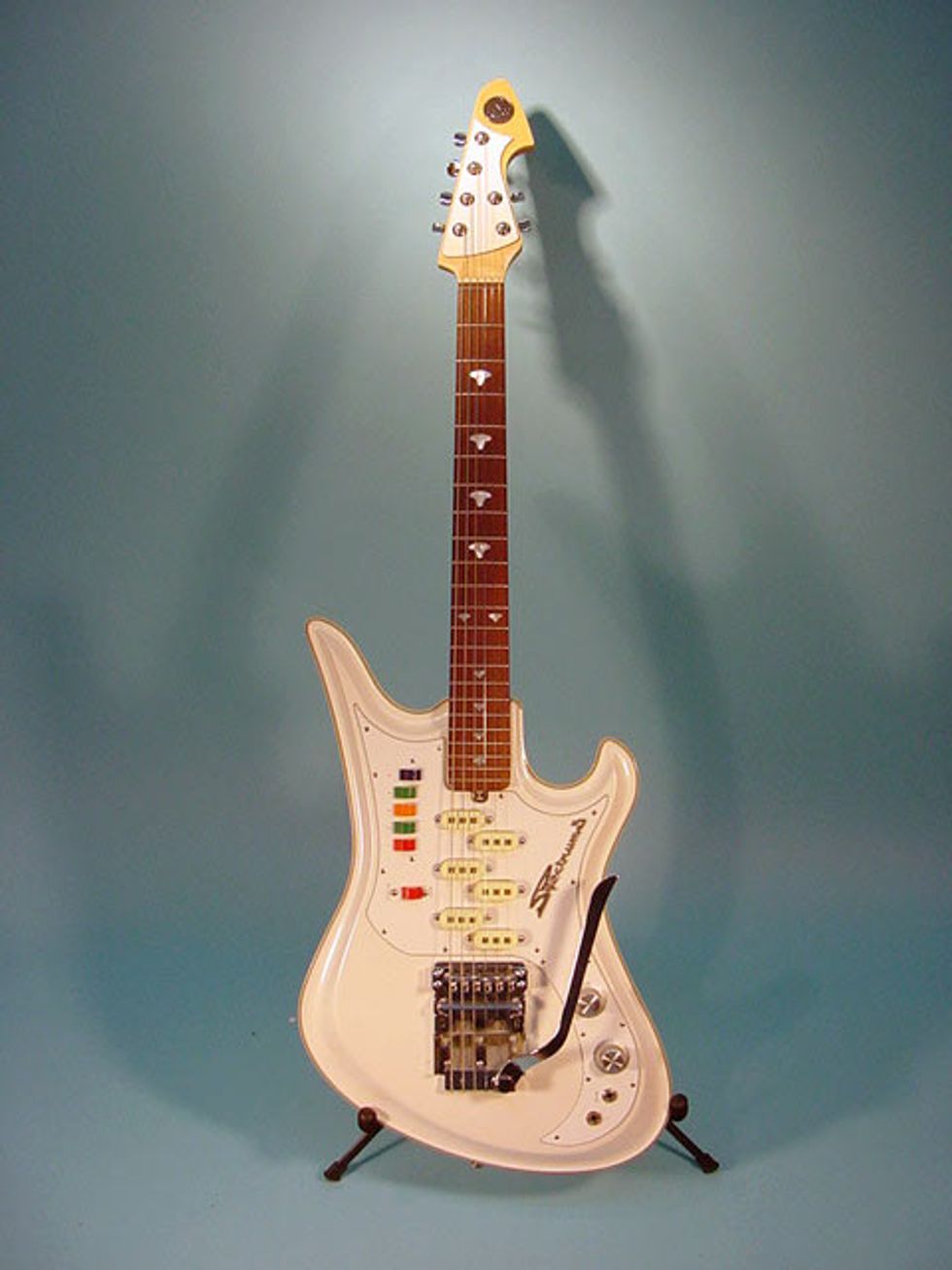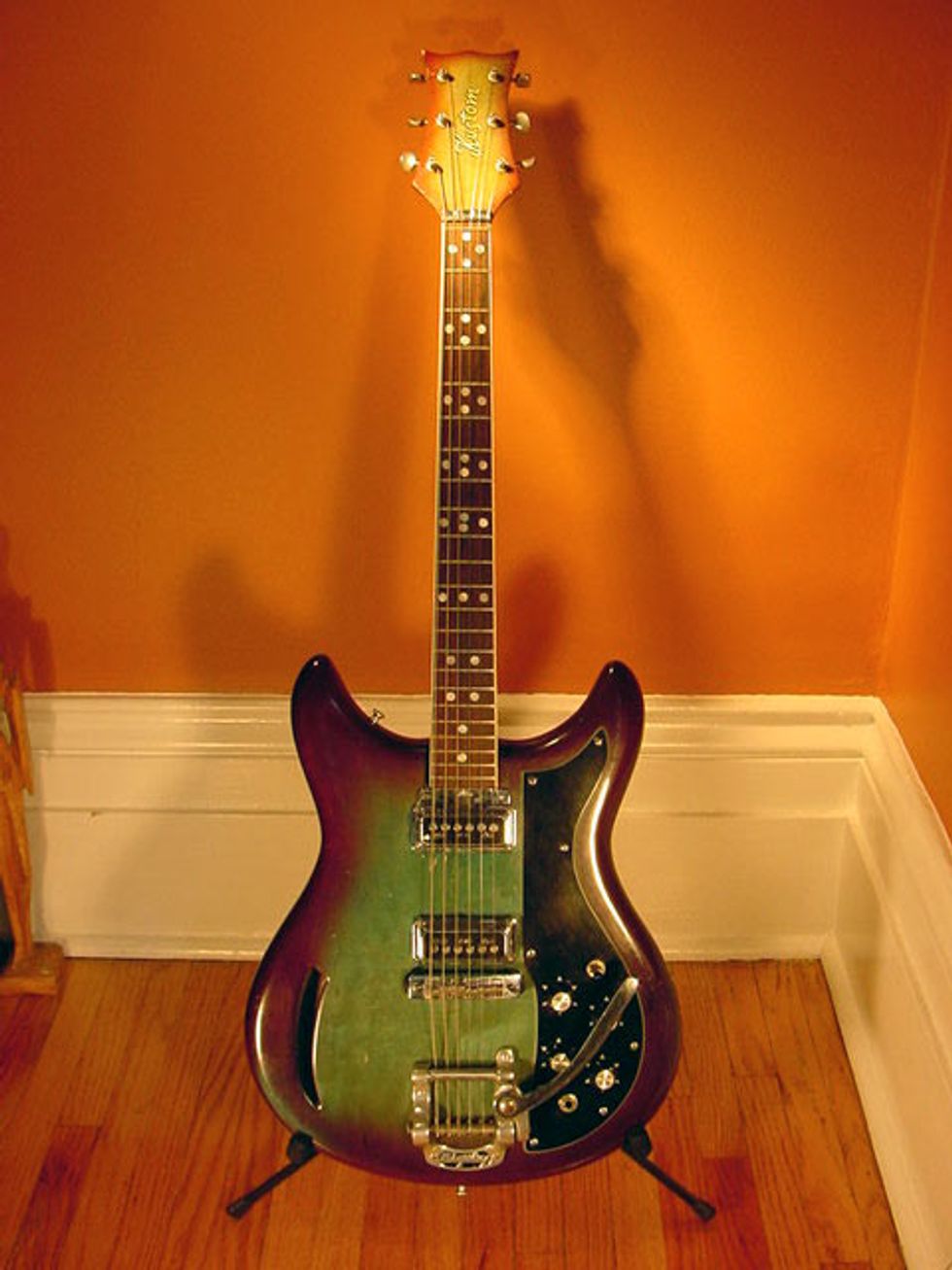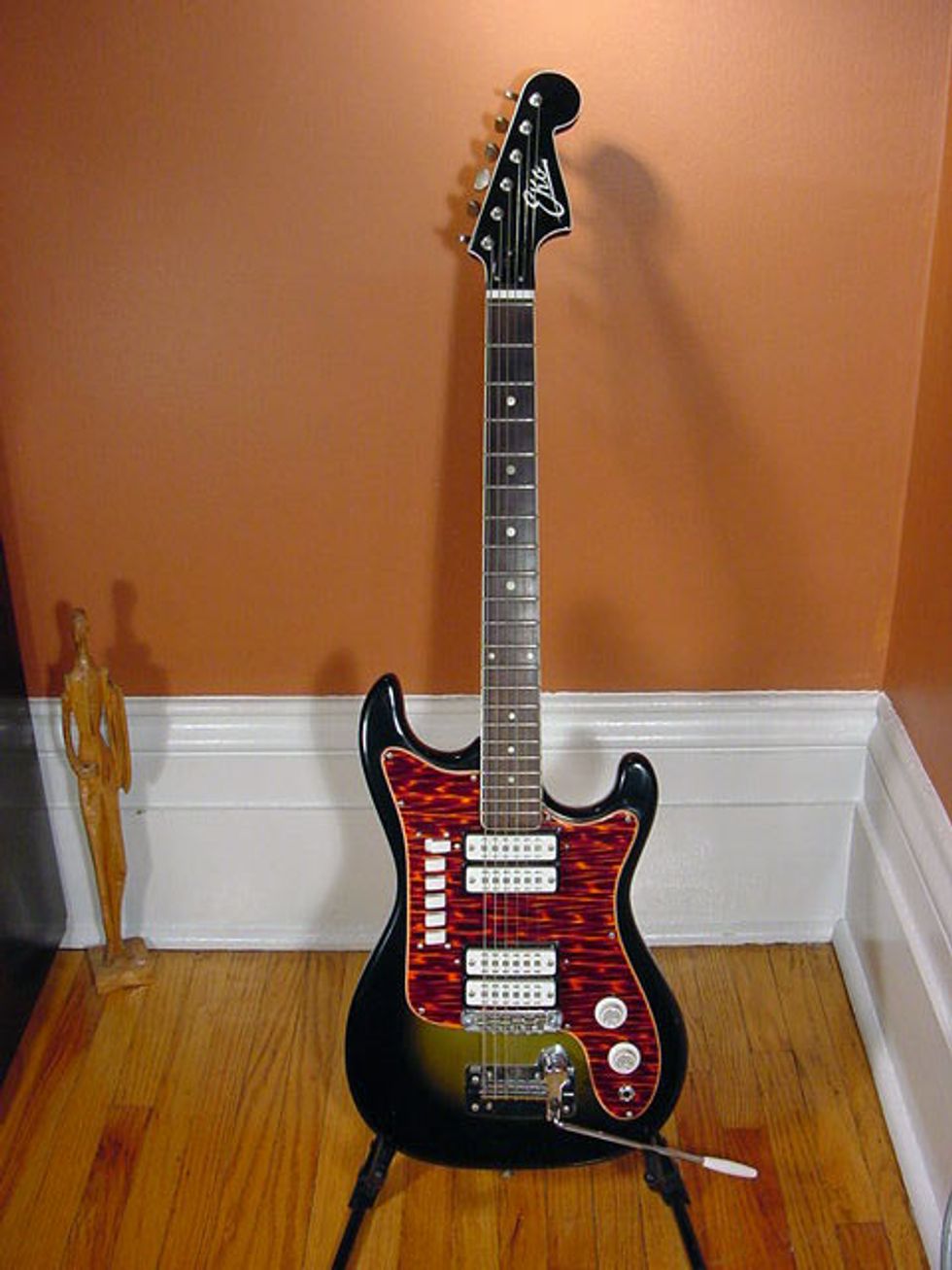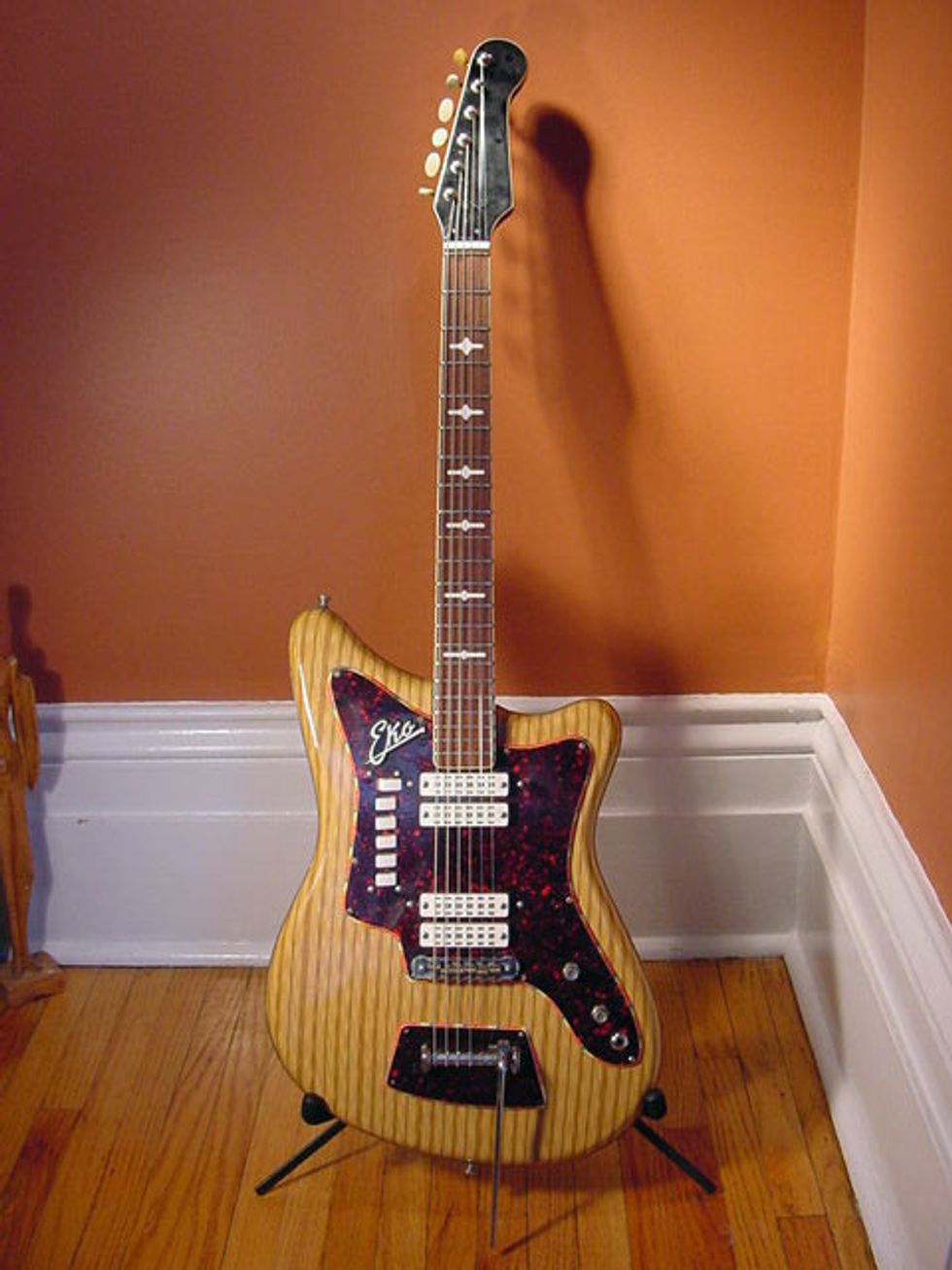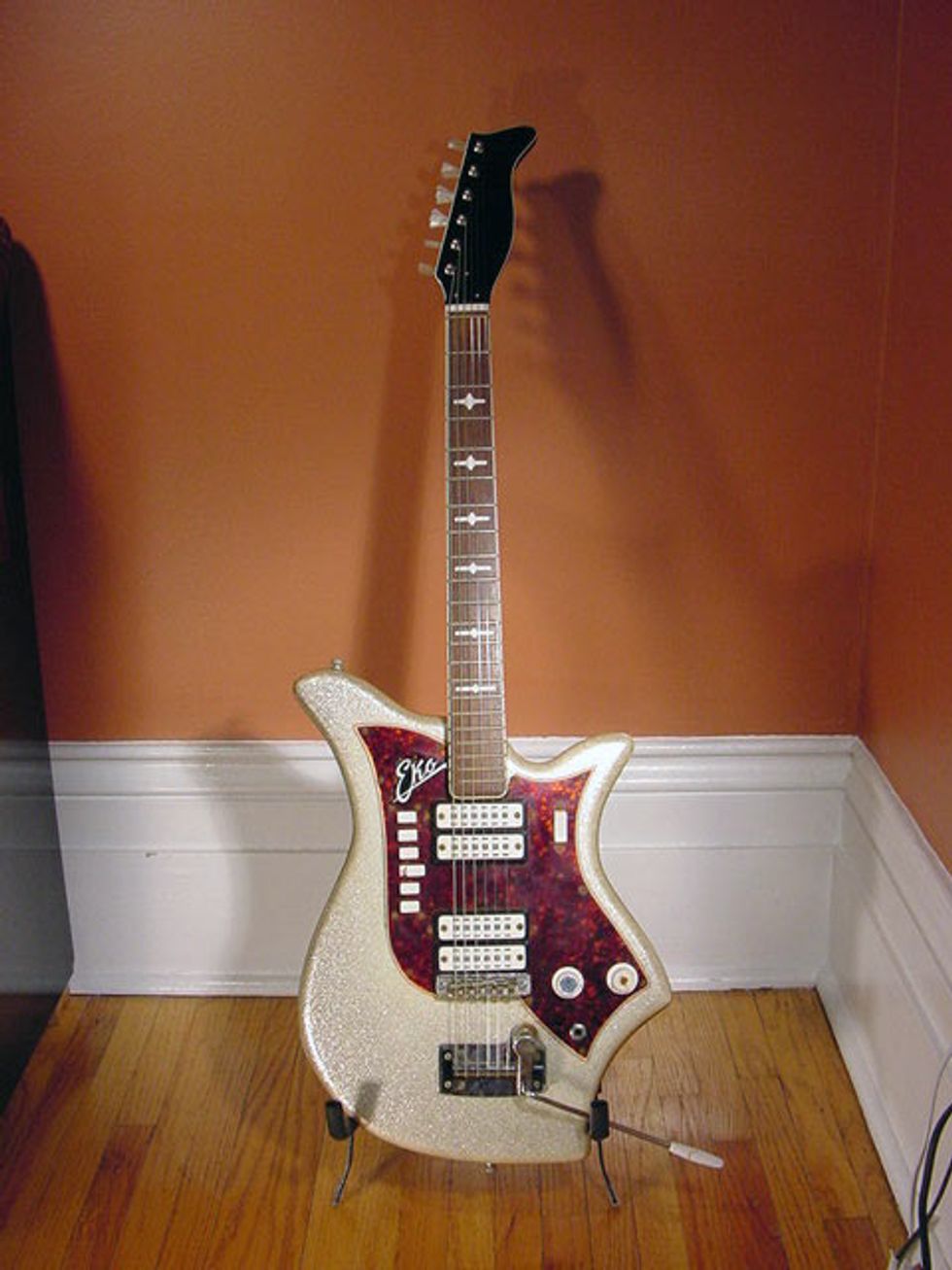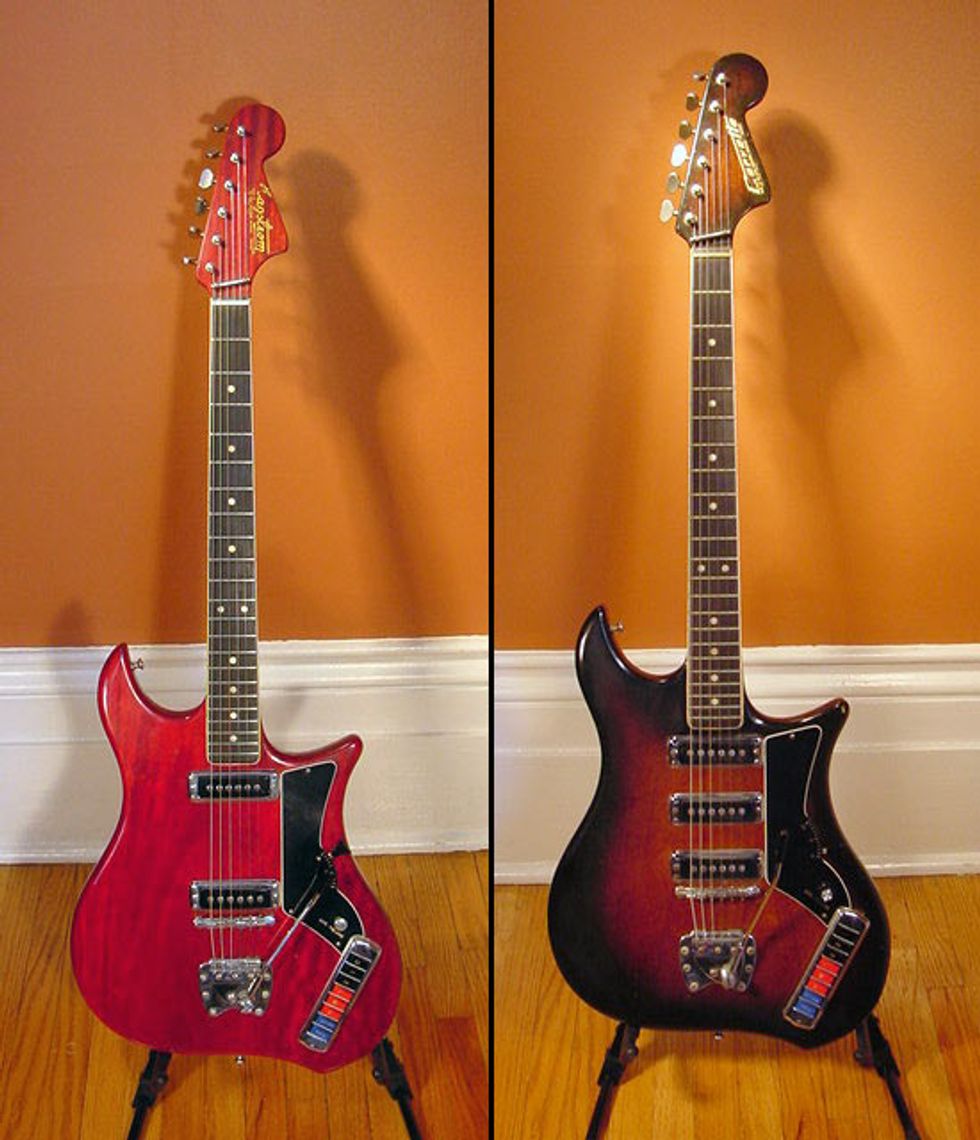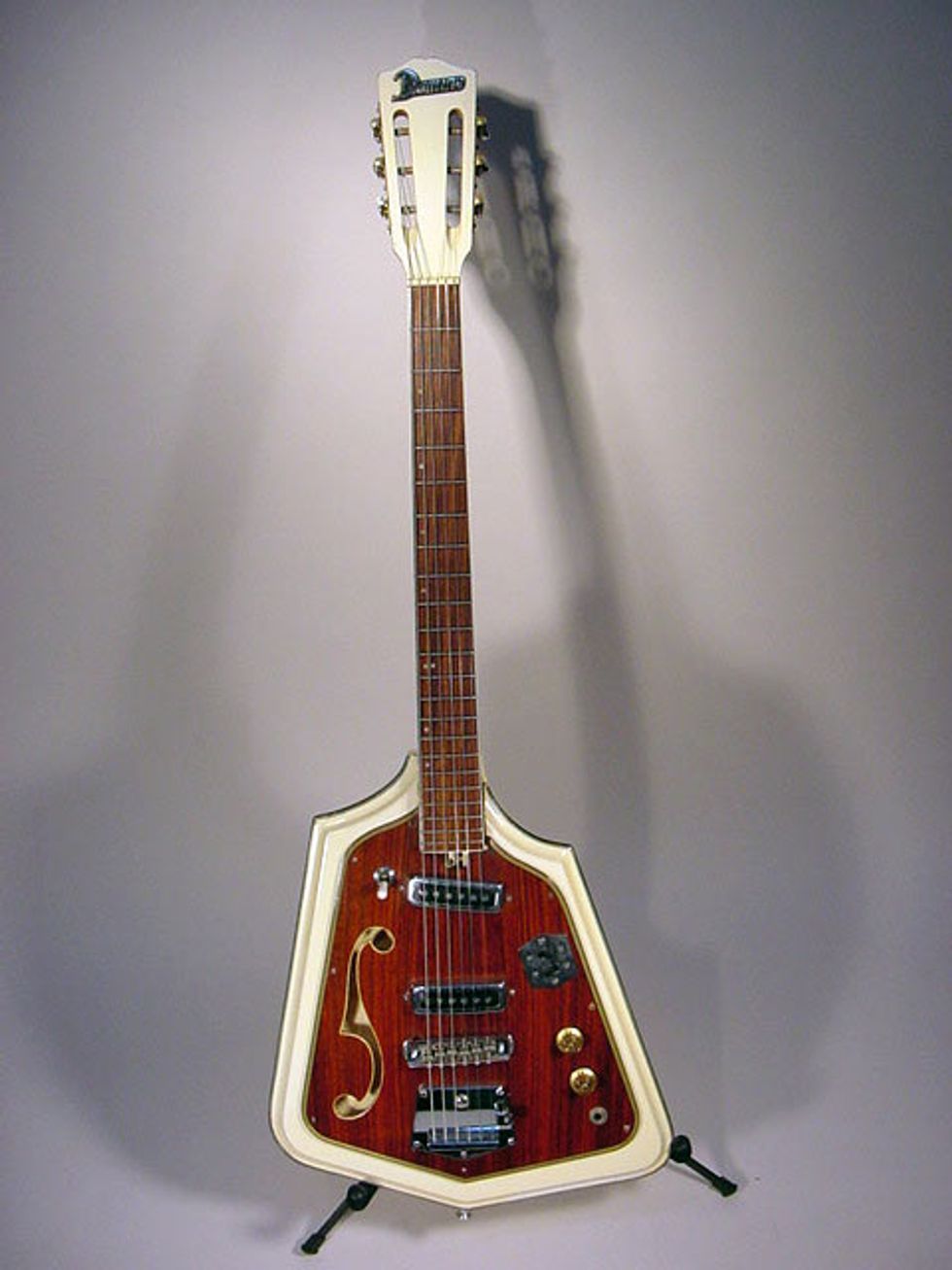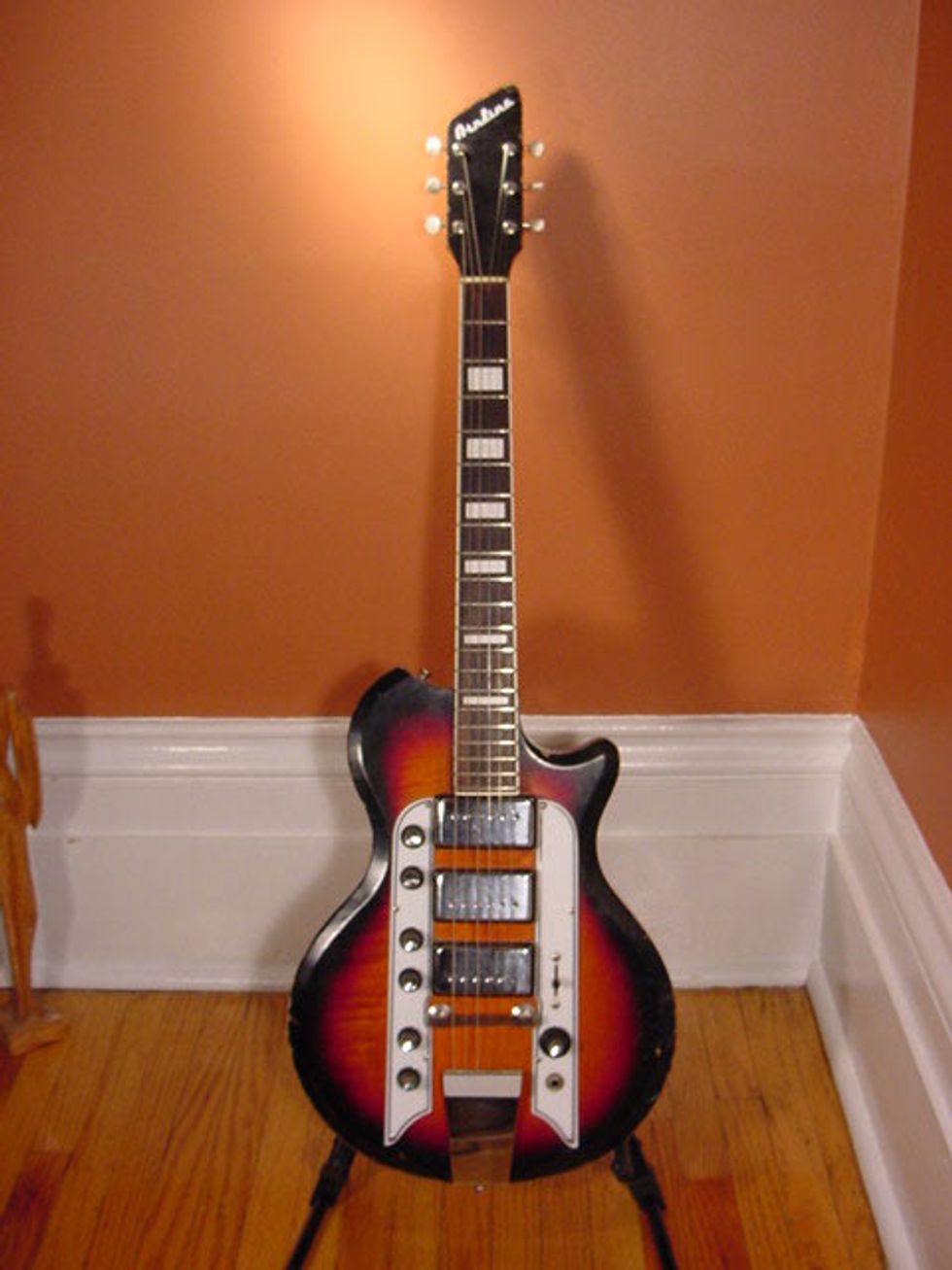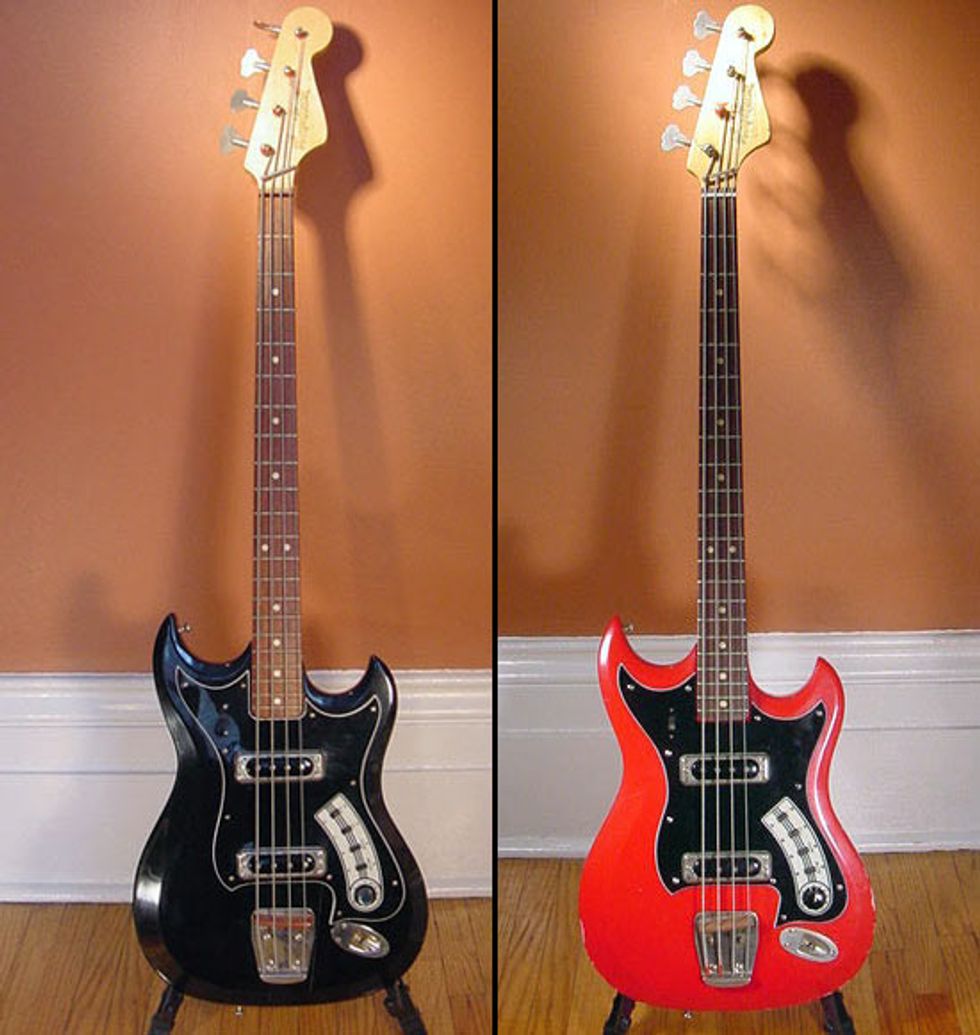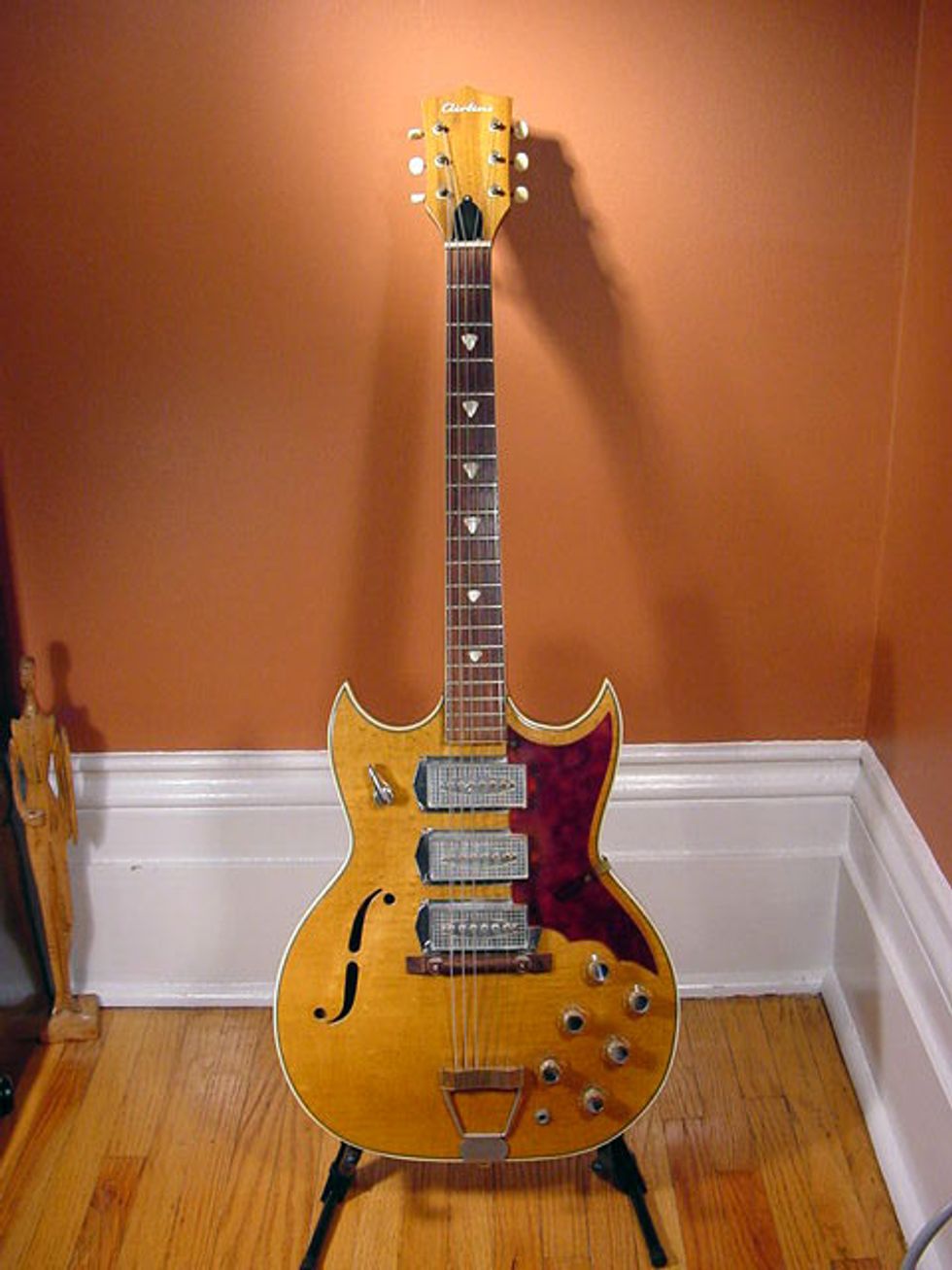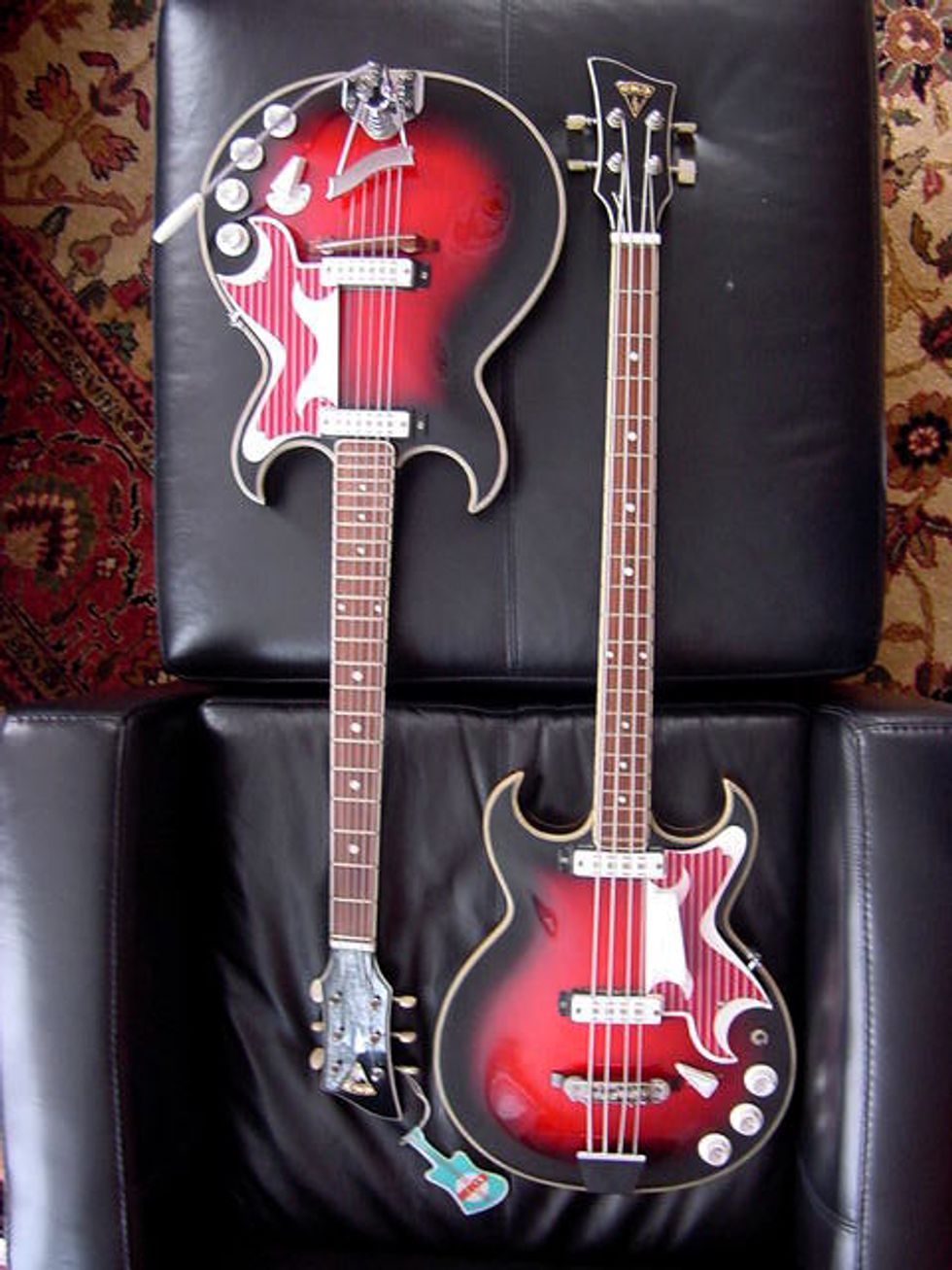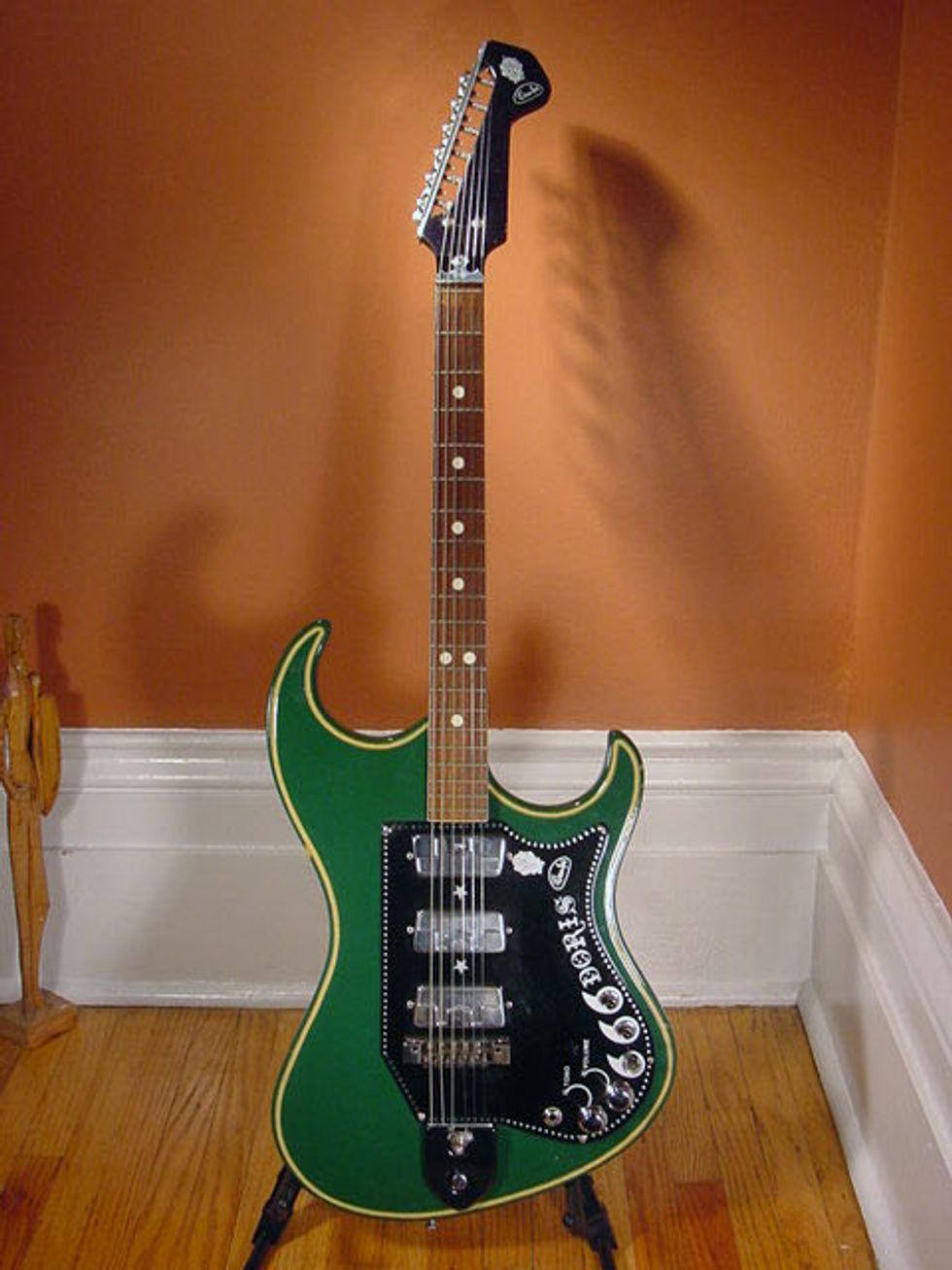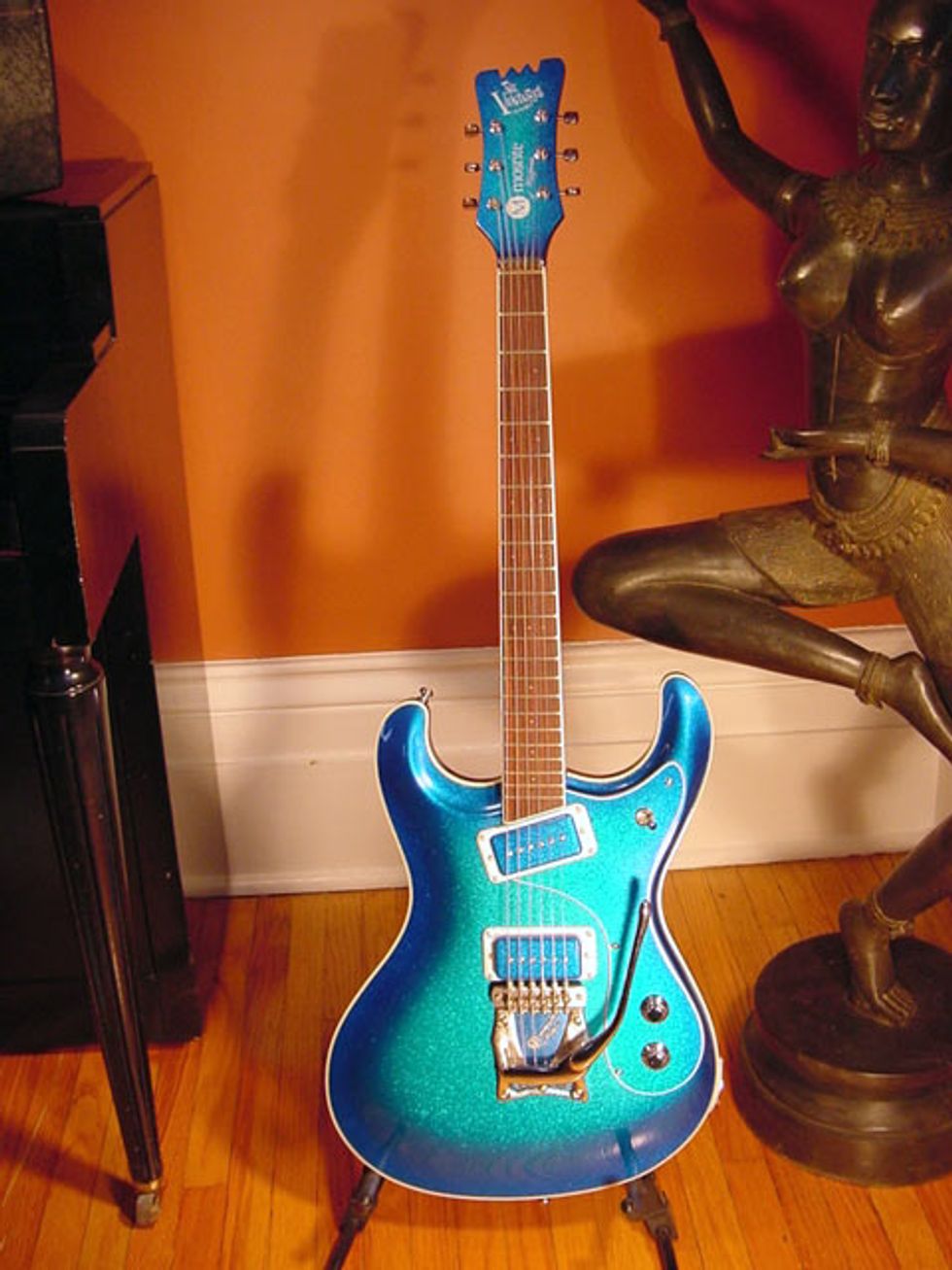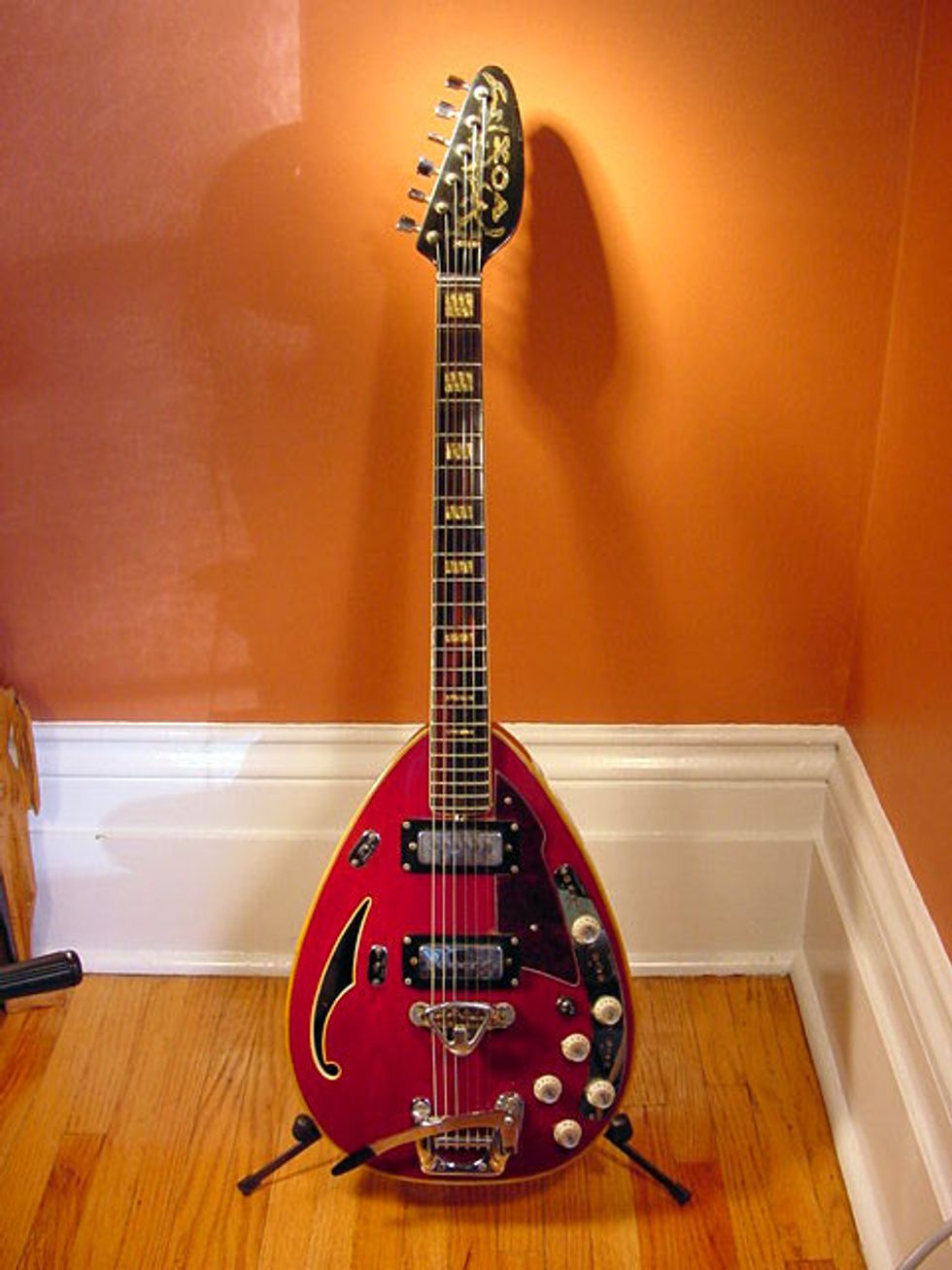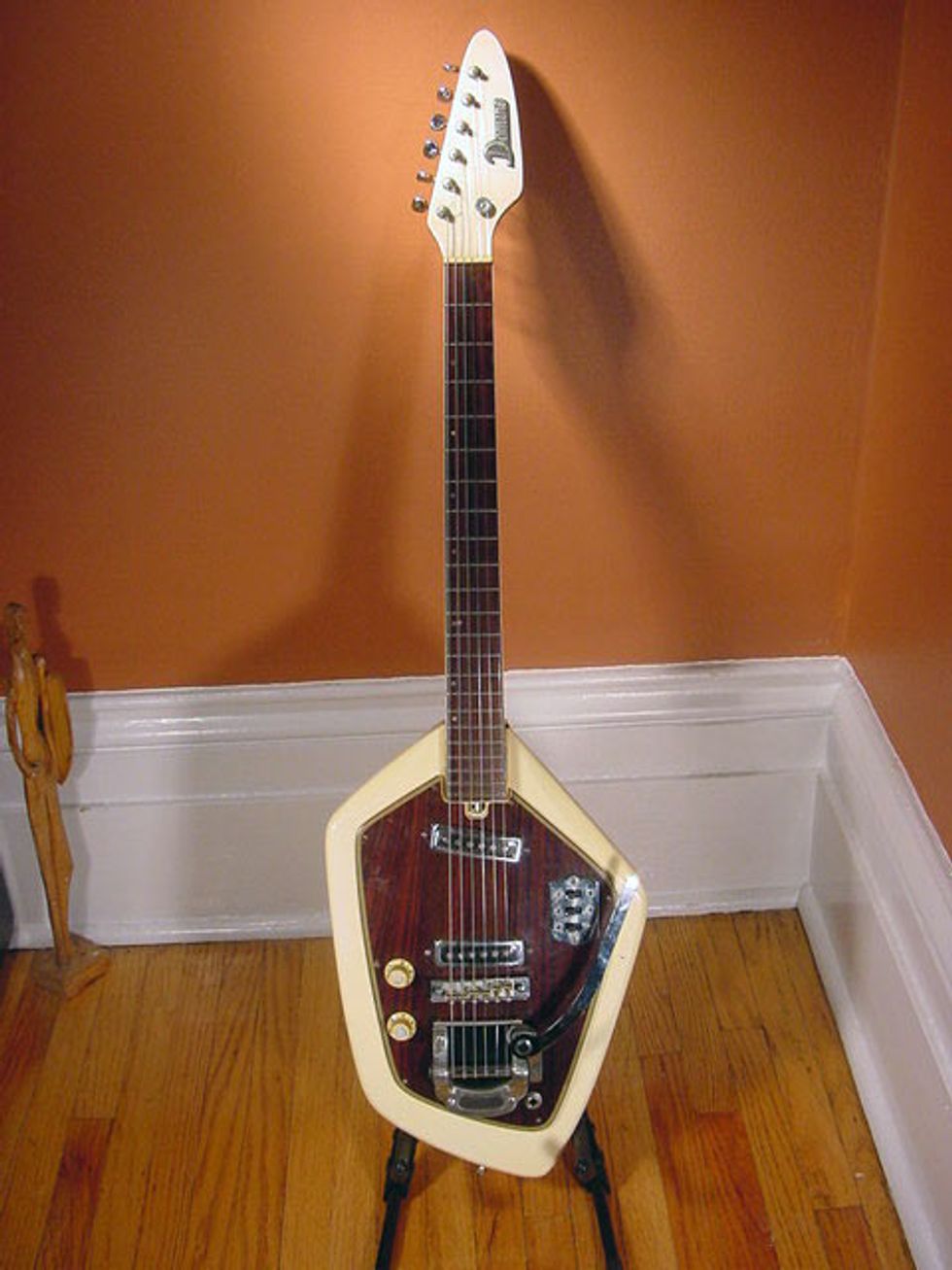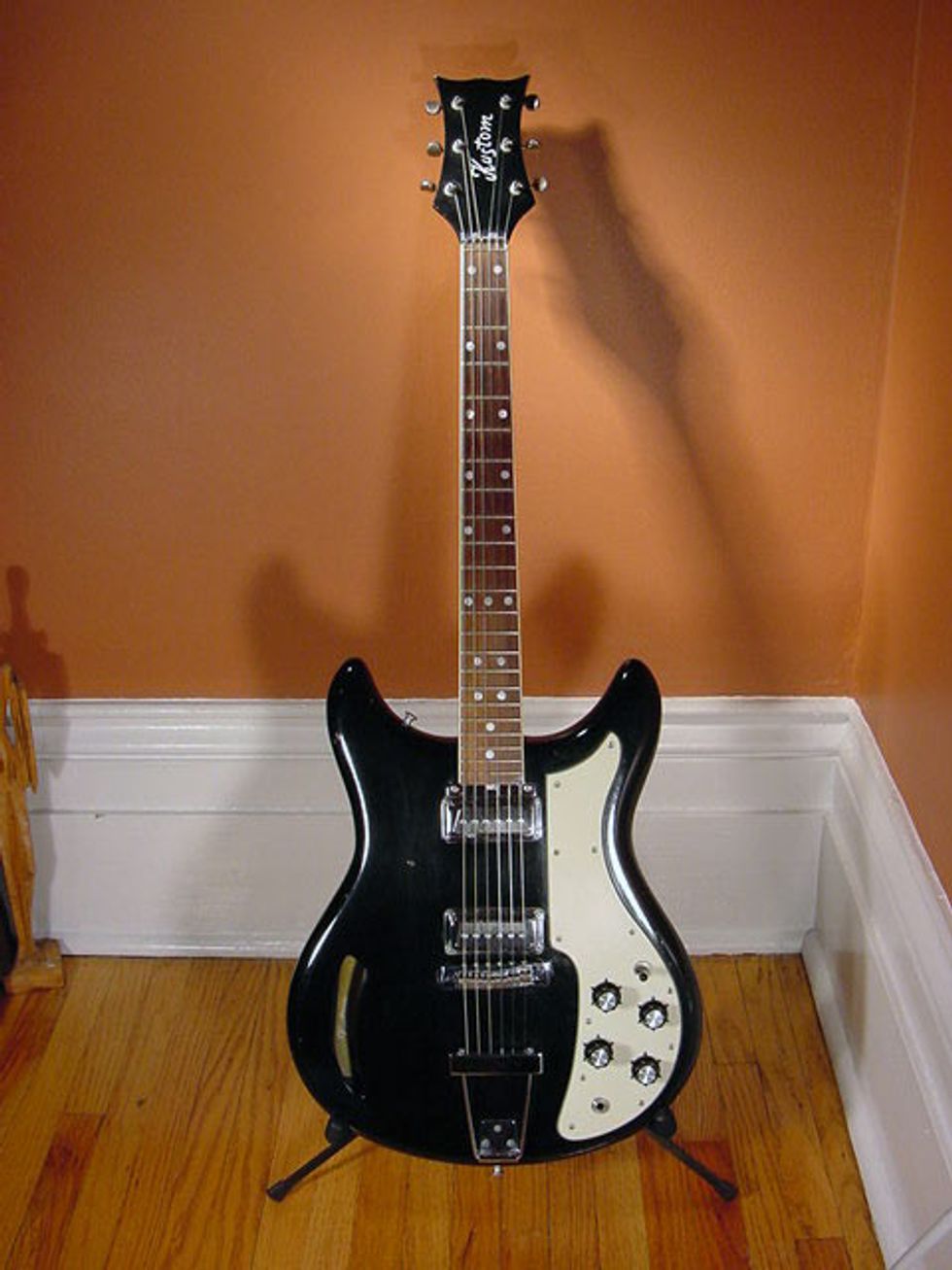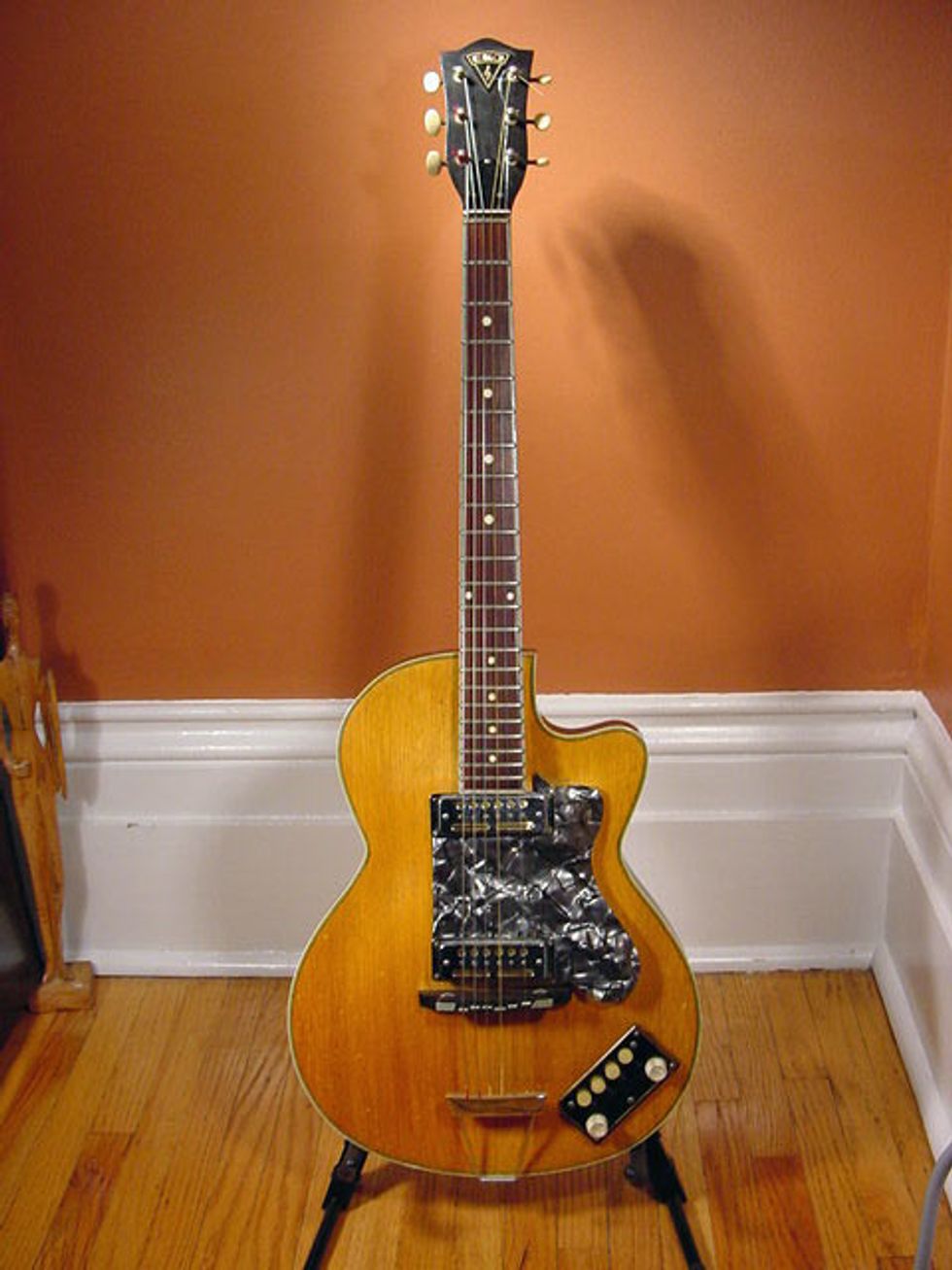 Photos courtesy myrareguitars.com.