Check out some of the flood-damaged instruments donated by artists like Keith Urban, Brad Paisley, and Peter Frampton to benefit uninsured musicians affected by this spring''s flood.
Jerry McPherson's Gibson ES-335
This red ES-335 was used by session guitarist Jerry McPherson. It was originally made by the Gibson Custom Shop for 2004 presidential candidate John Kerry and has Kerry's name inlaid on the fingerboard. Lot #2, Nov. 1 - 10. Sold for $755.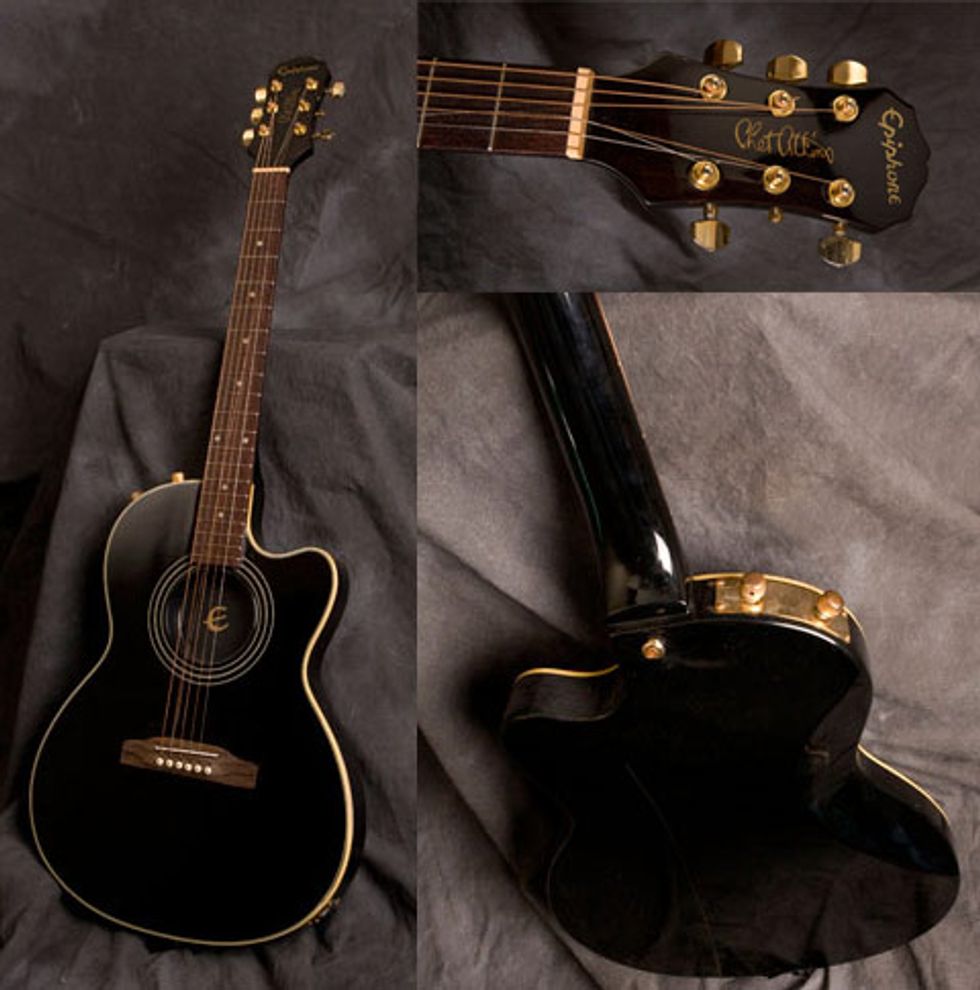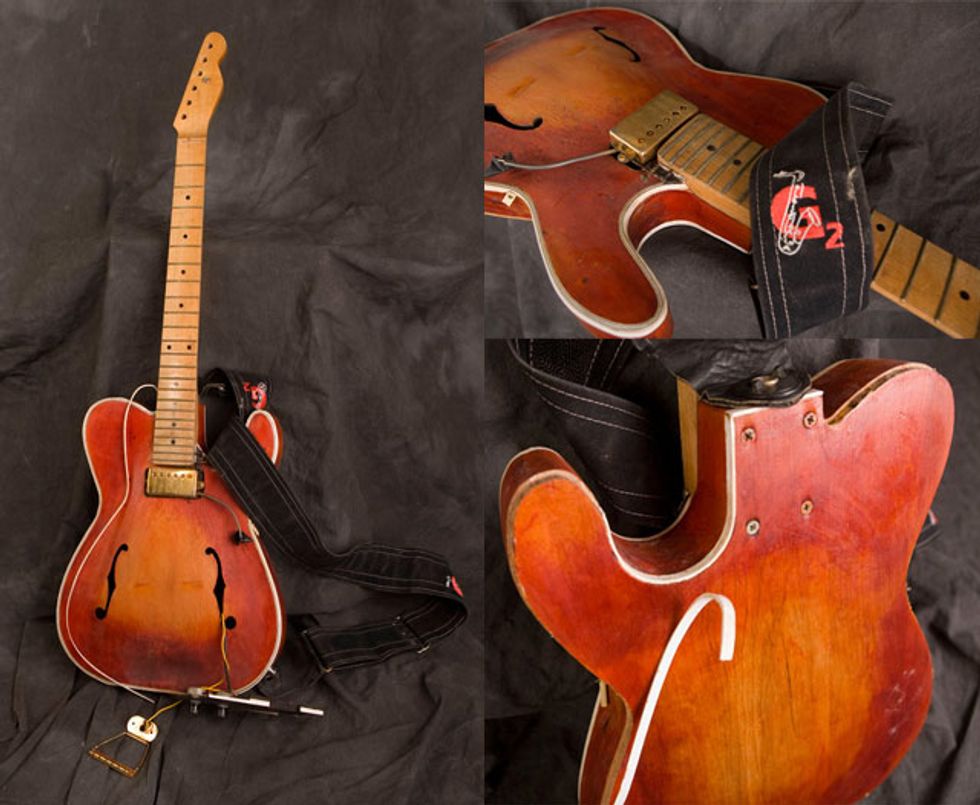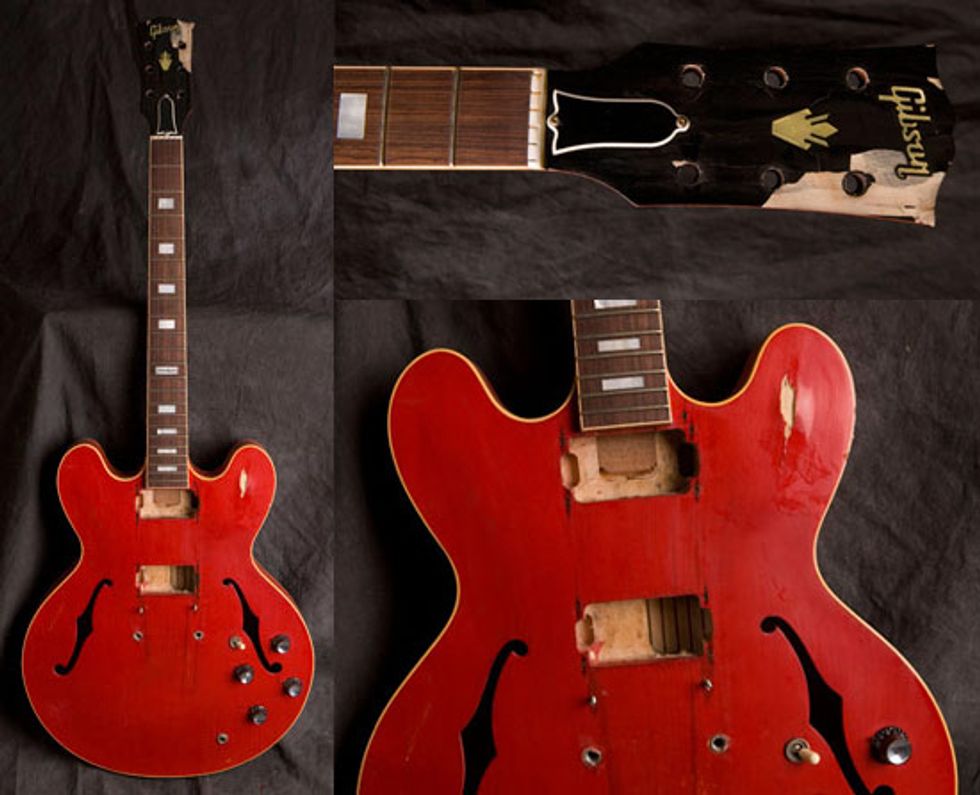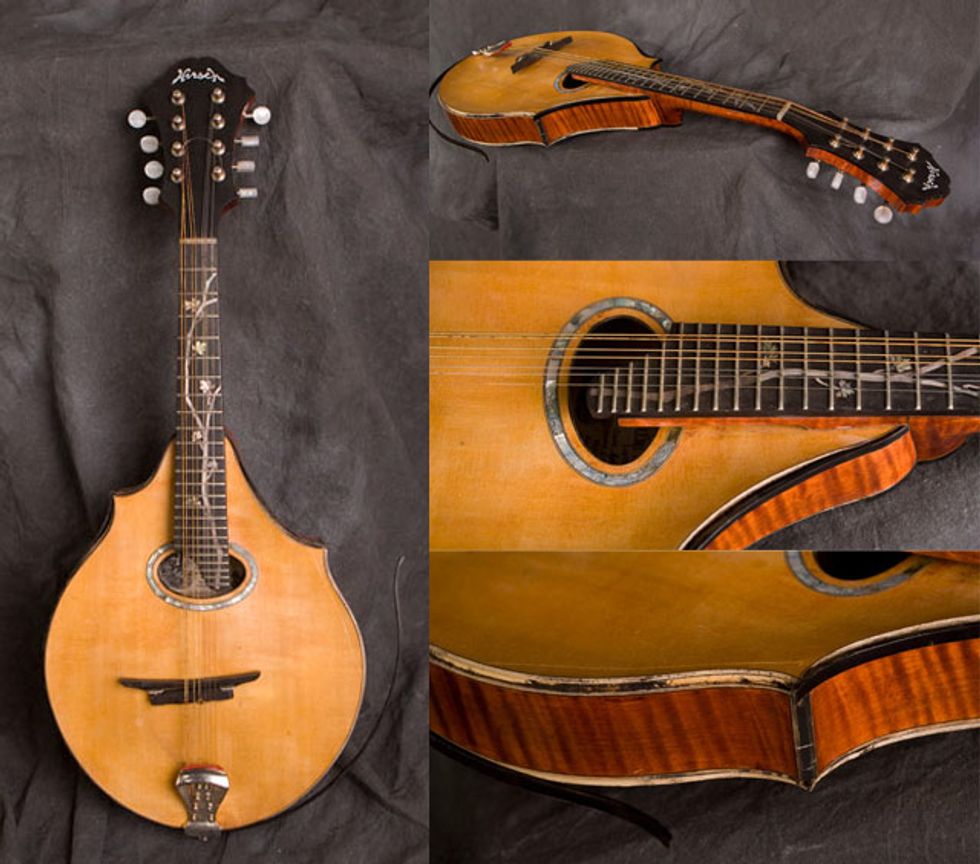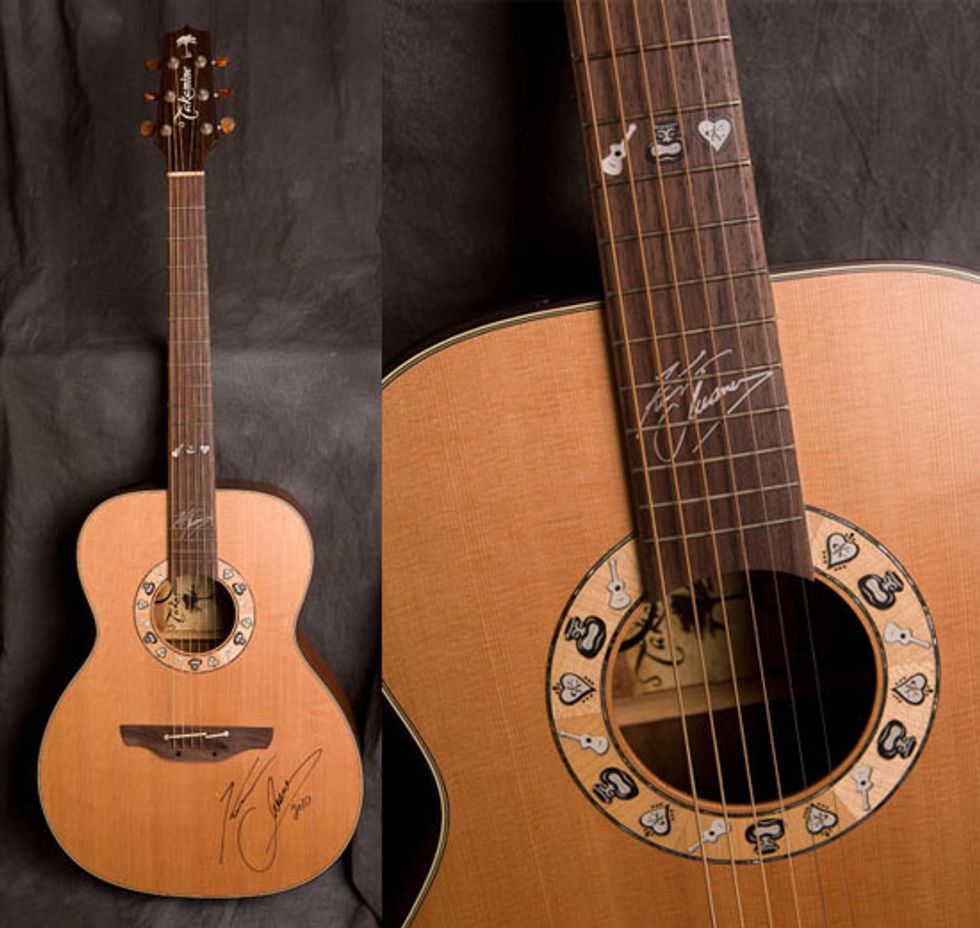 Click here
to read more about NasH2O, including how to bid on the remaining items.