Guitarists from around the globe give us tours of their stomping grounds.
Jan Roger Trønnes: Just Big Enough
Jan Roger Trønnes of Oslo, Norway, describes his board as "not too big, but big enough." Populating Jan's T-Rex ToneTrunk frame are a D*A*M /Sola Sound Tone Bender MK 1.5, a Korg Pitchblack Tuner, a Dunlop Cry Baby GCB95, an Ashra Fuzz from Finland's J. Paasonen, a BMF Effects Holy Balls/El Jefe overdrive, a Keeley-modded BOSS BD-2 overdrive, a 2005 Klon Centaur, a Voodoo Lab Micro Vibe, a T-Rex Replica delay, a Strymon Flint trem/reverb, an Xotic RC Boost, and an Electro-Harmonix Nano Switchblade. Two T-Rex Fuel Tank Chameleon power supplies beneath the board provide power. "I'm really happy with this setup," says Jan. "At least for a while."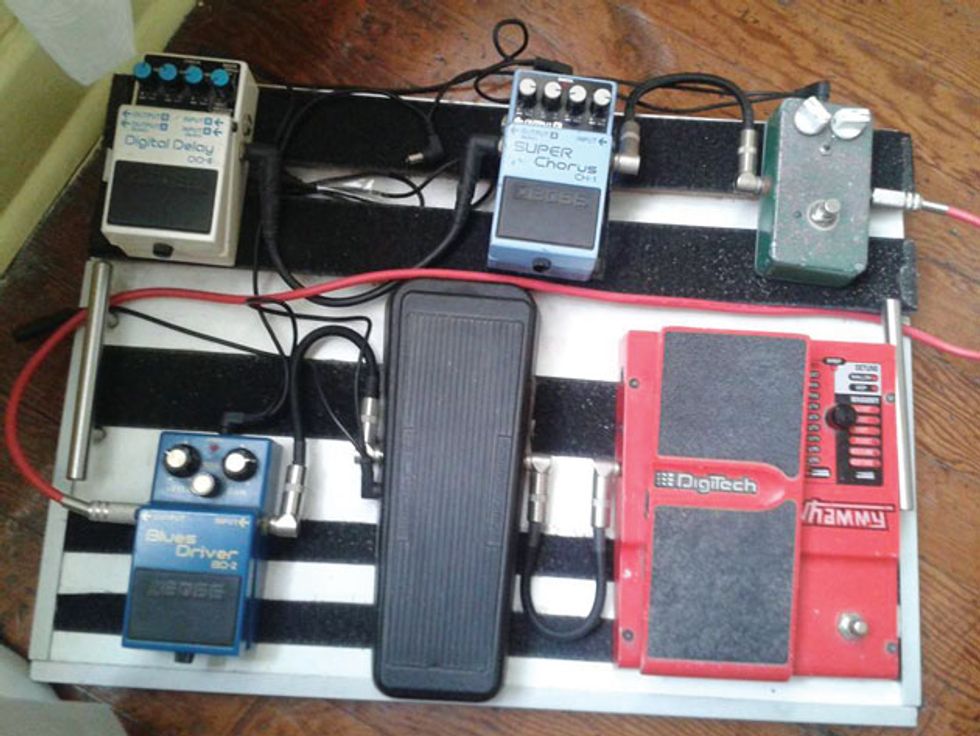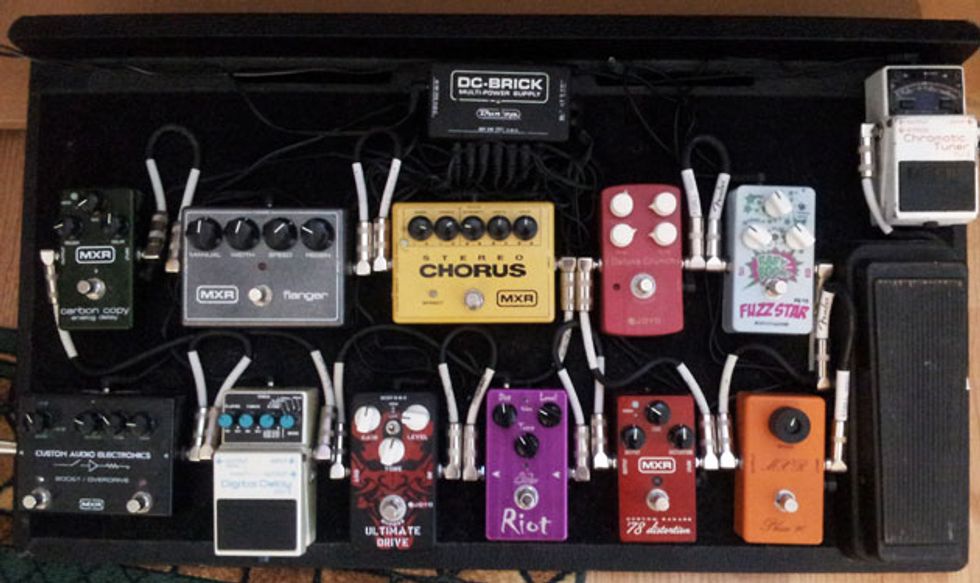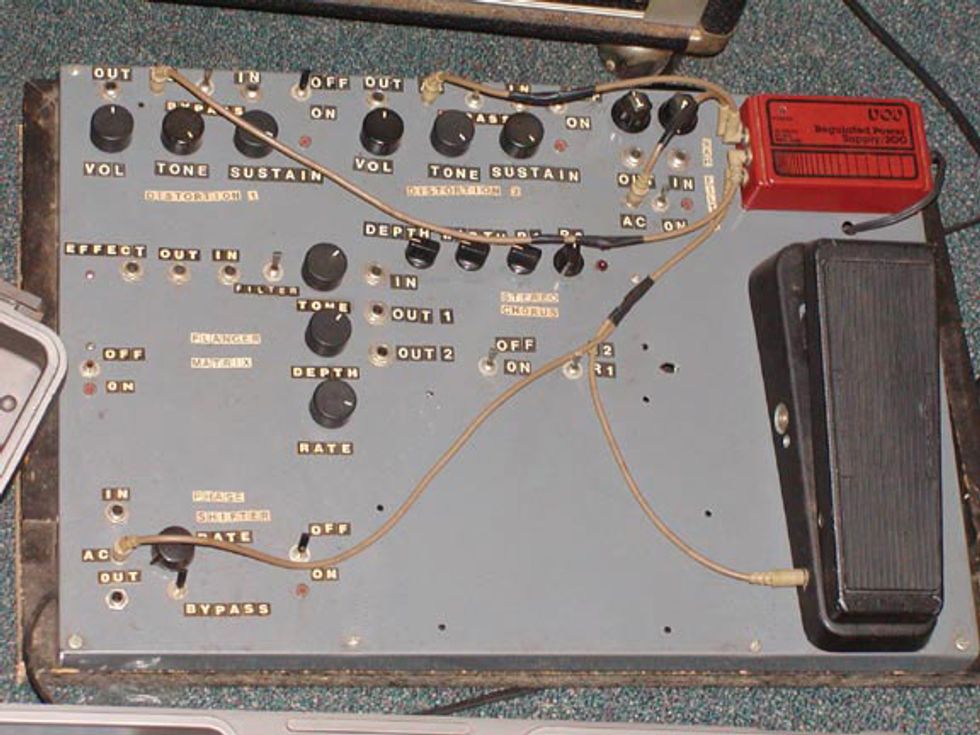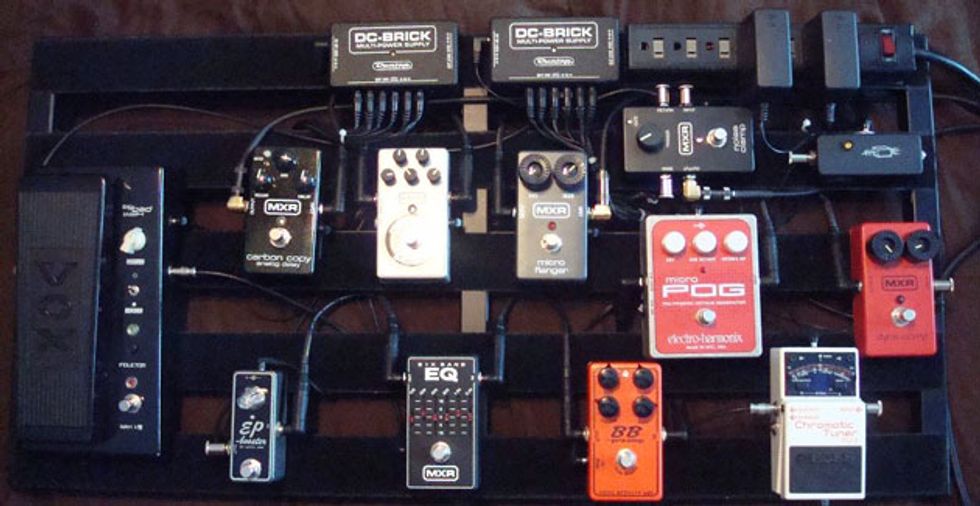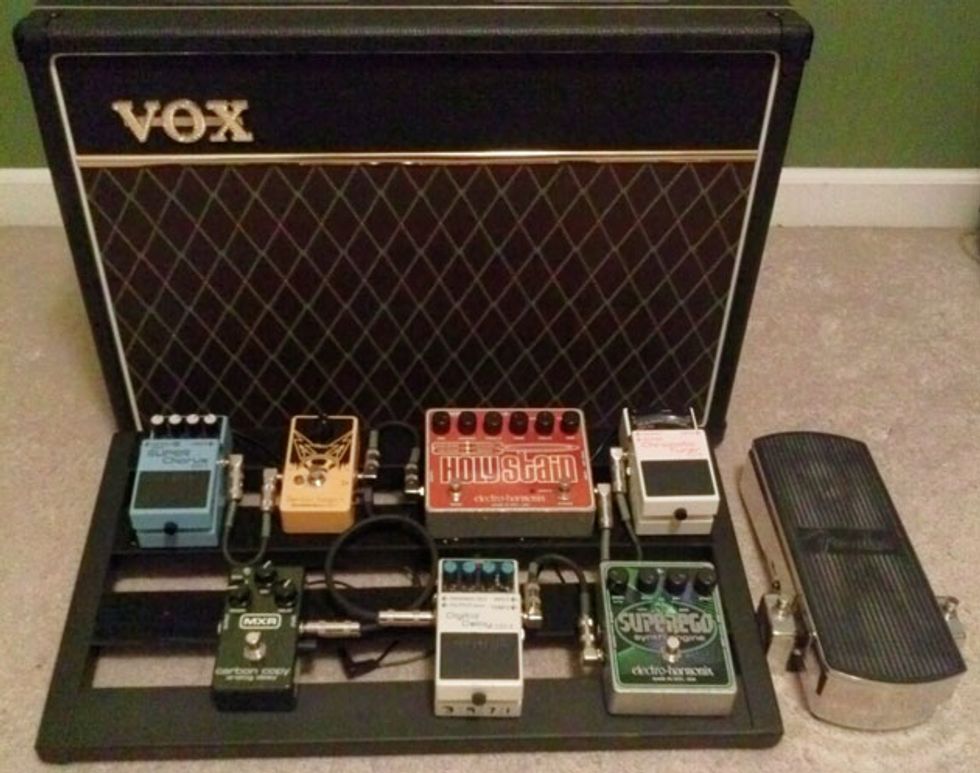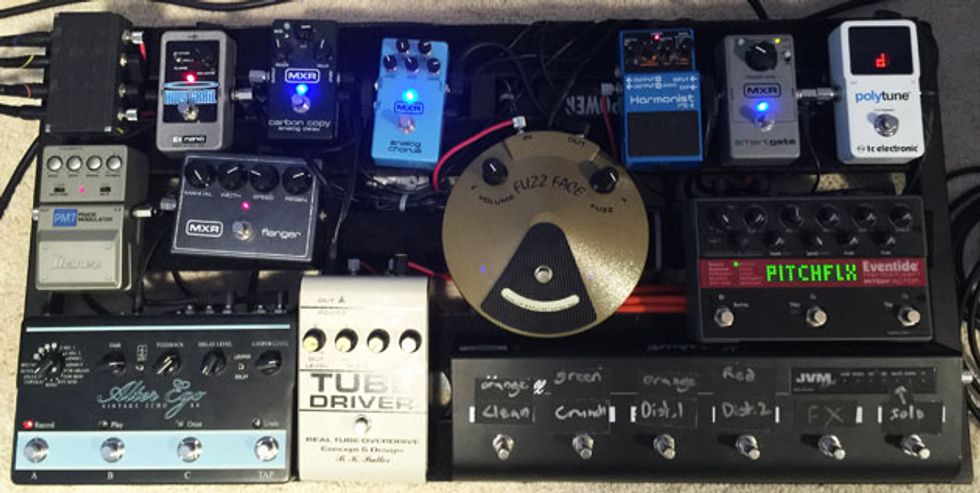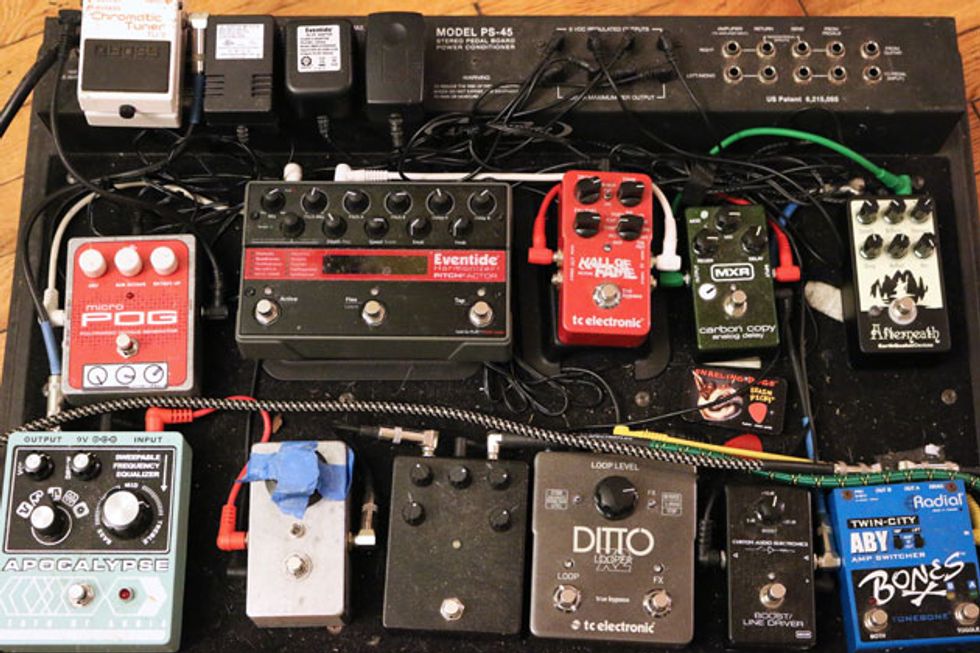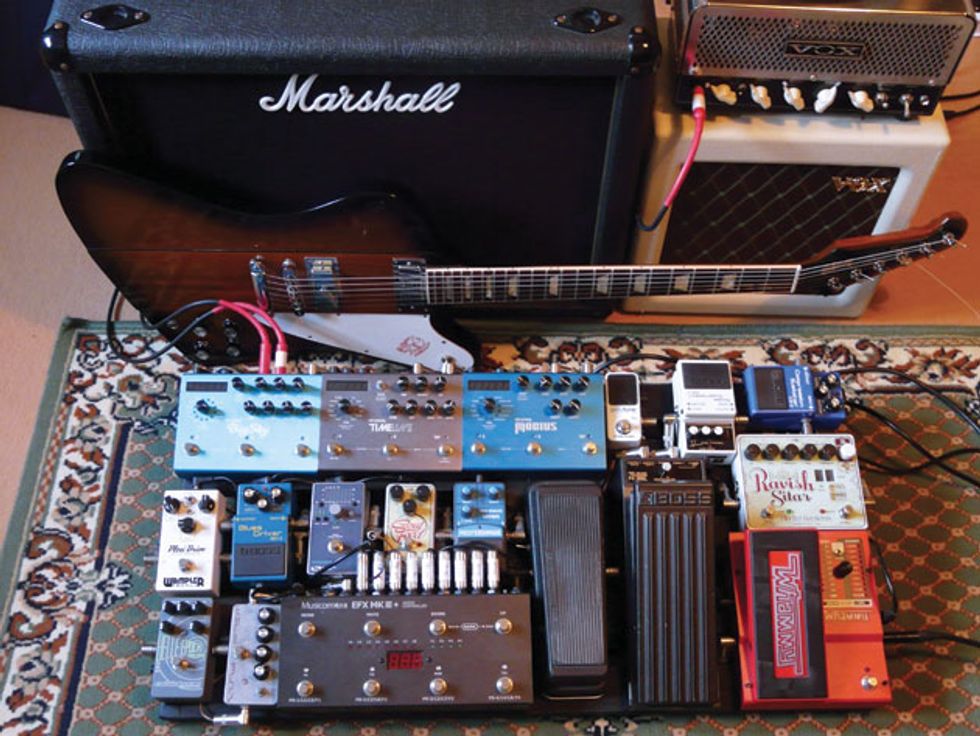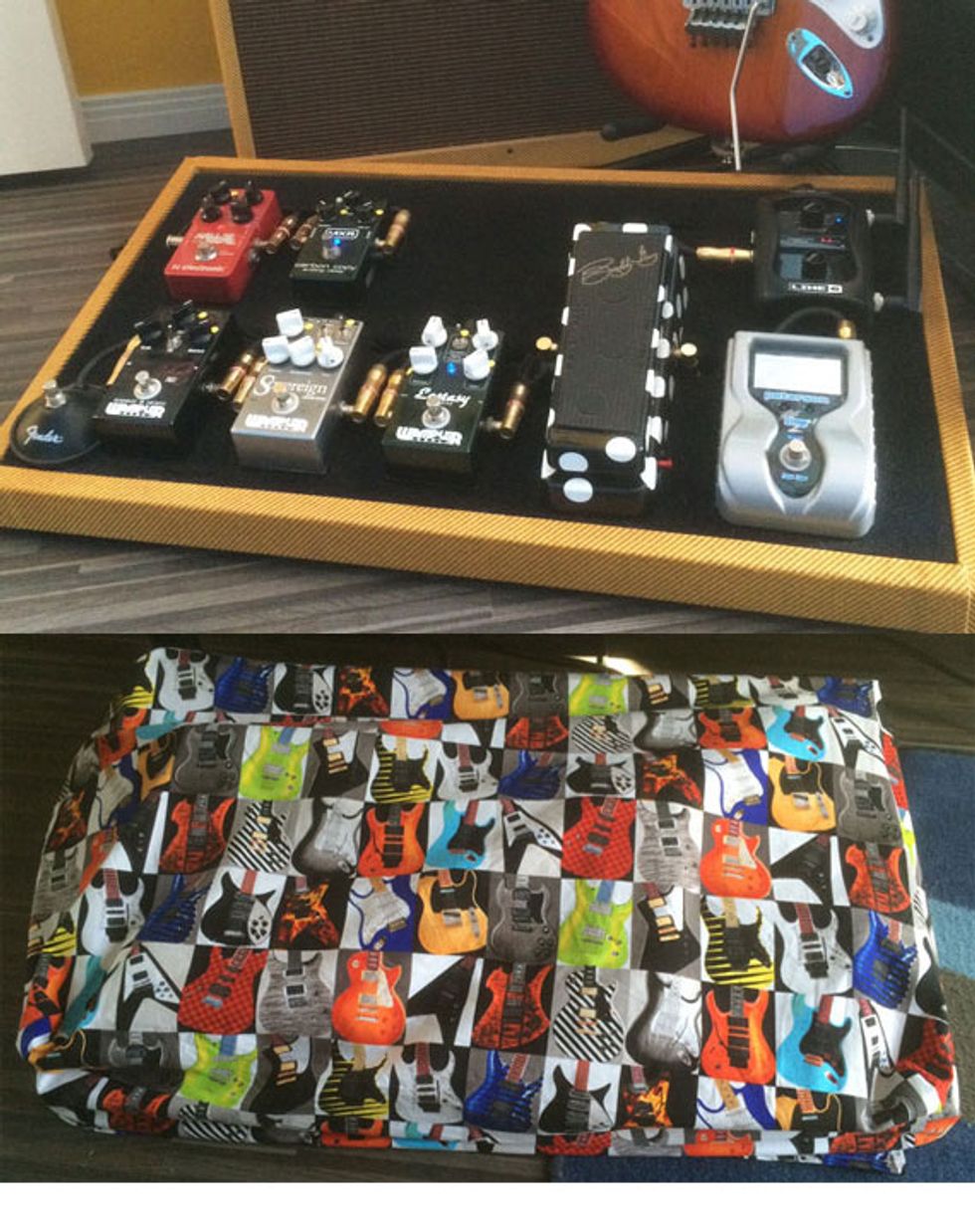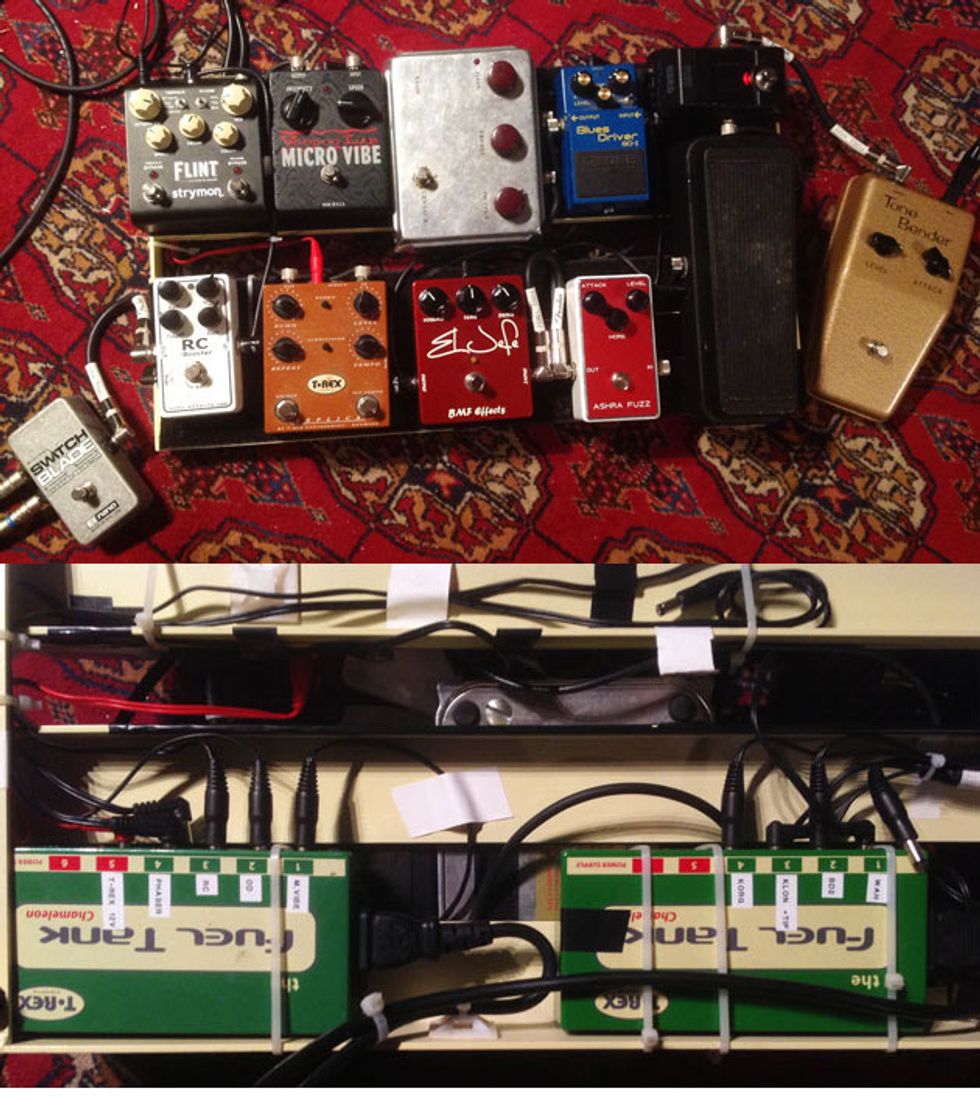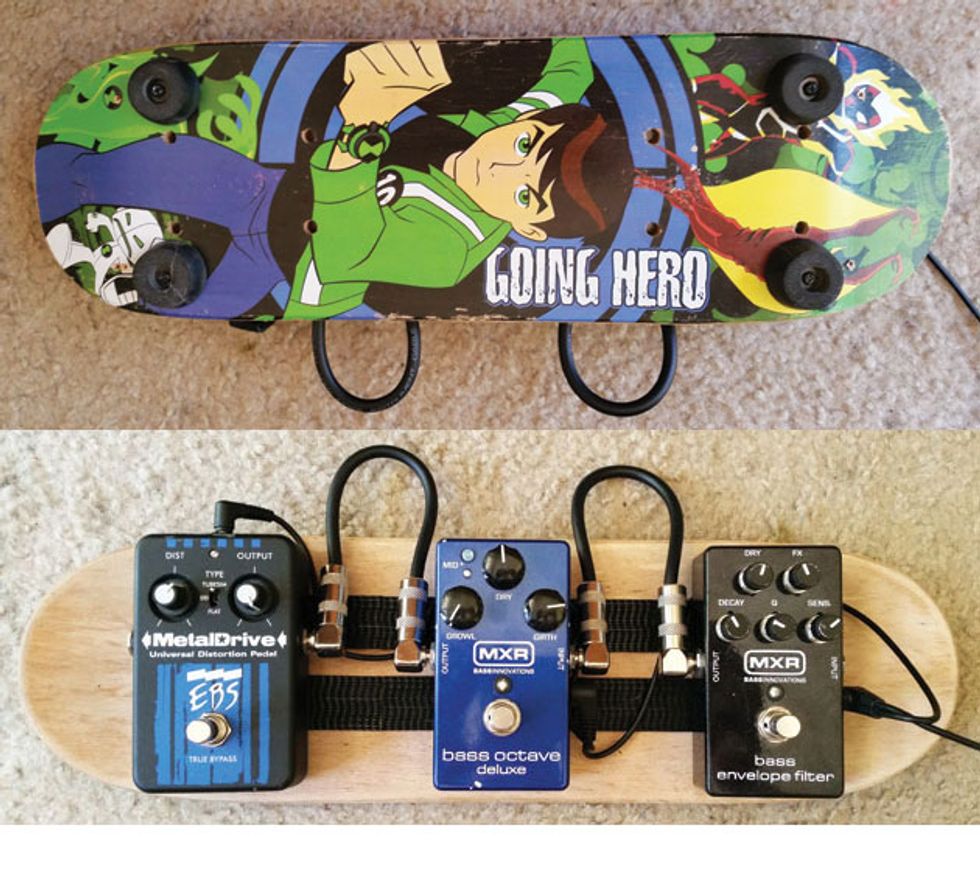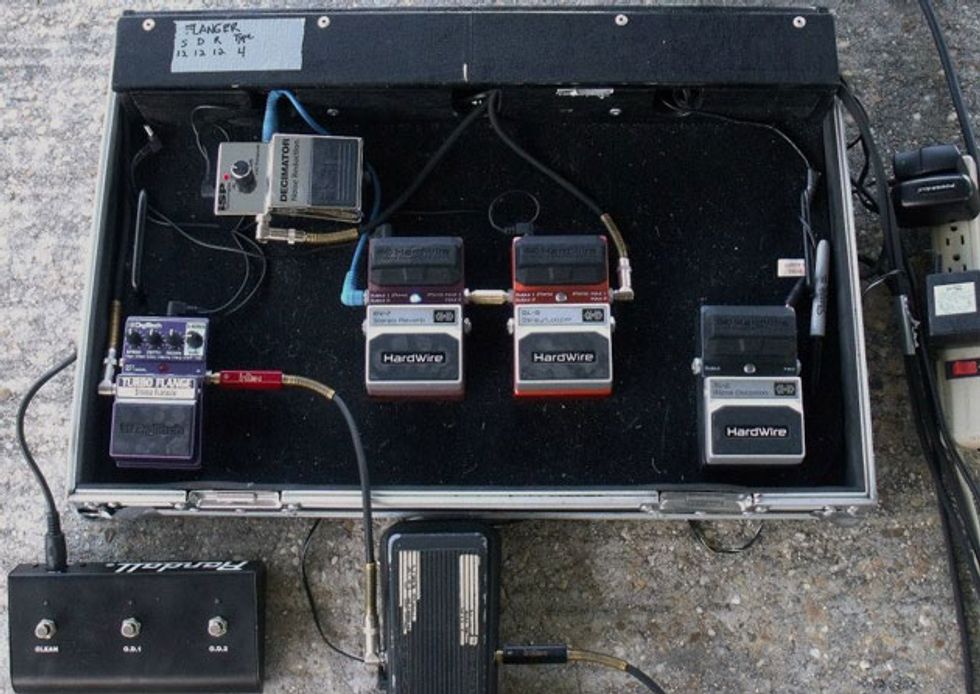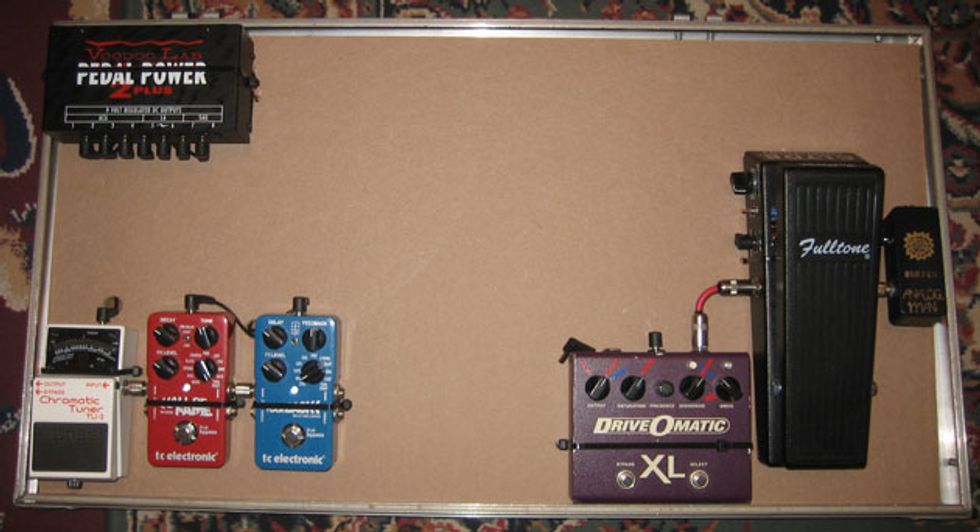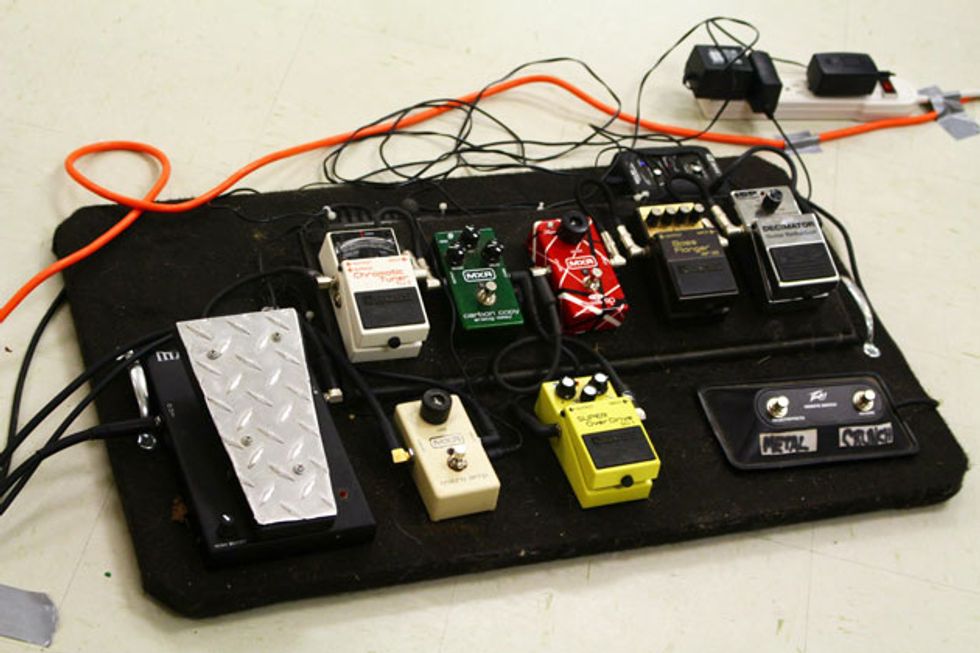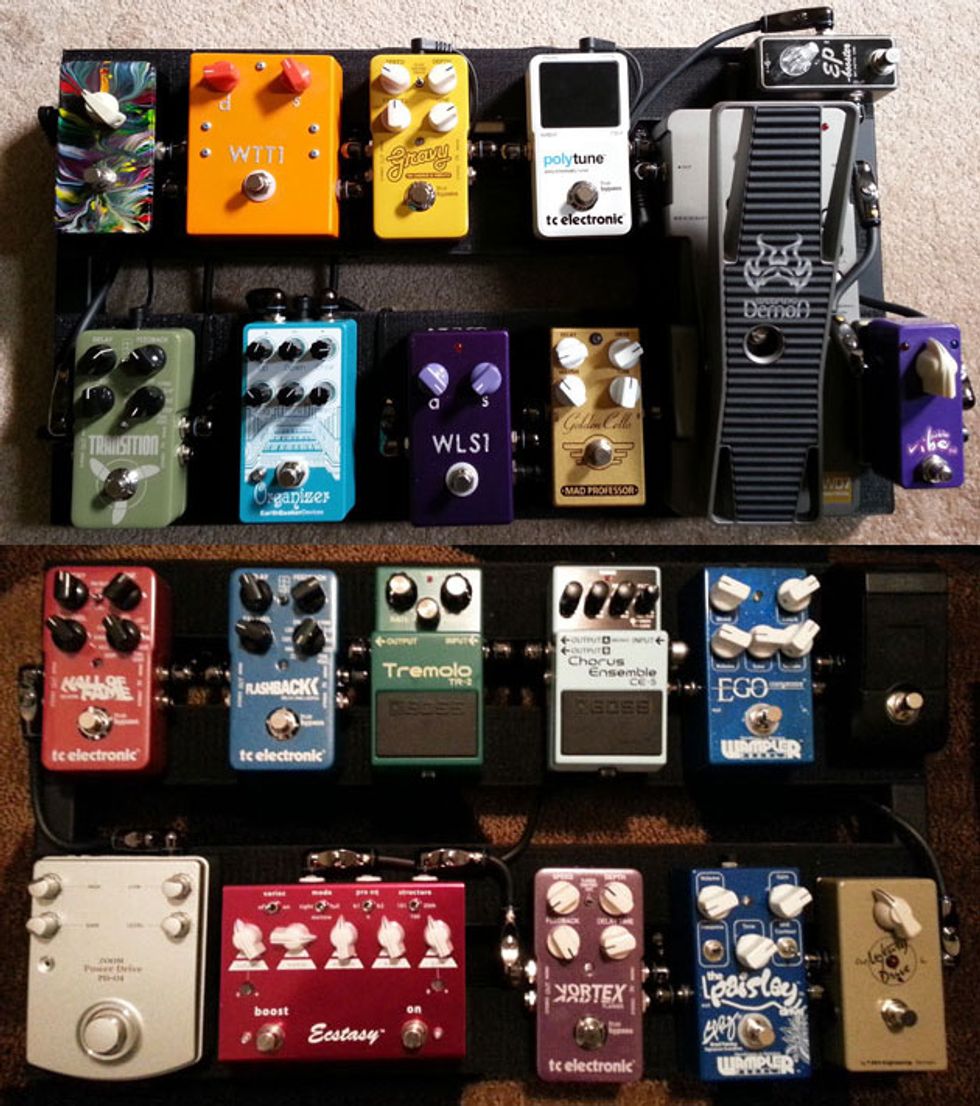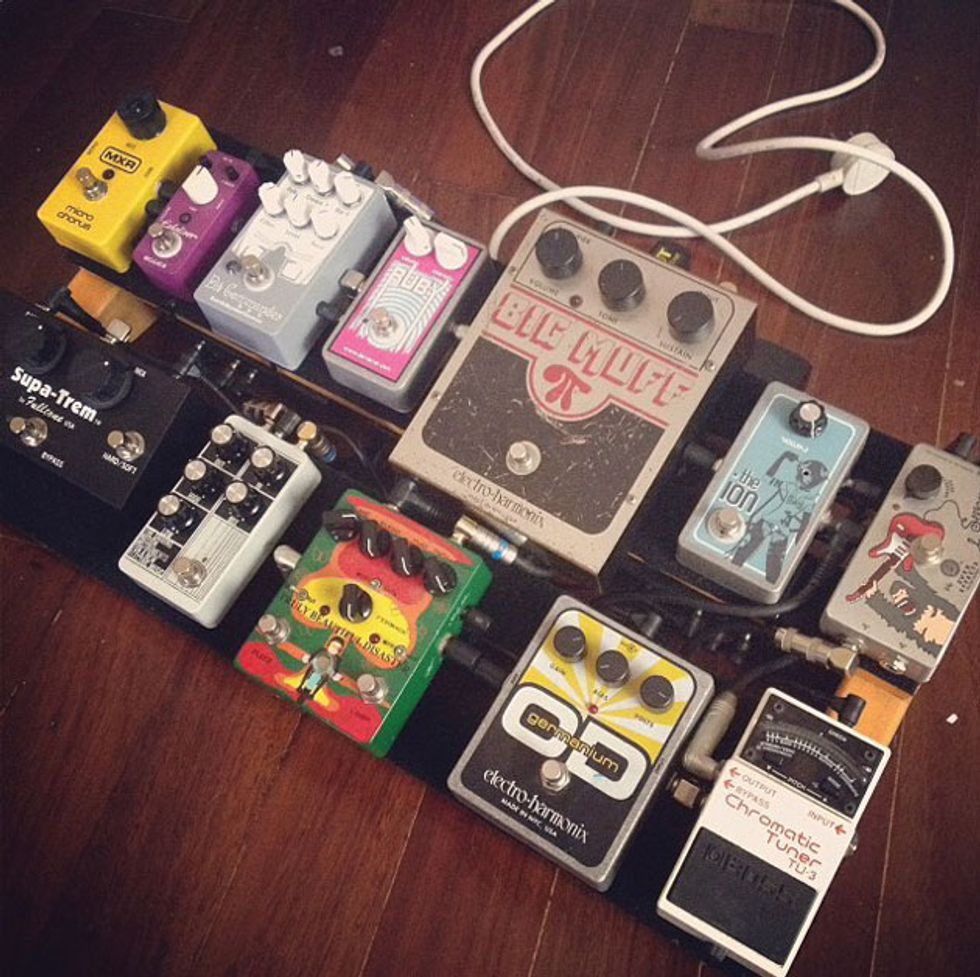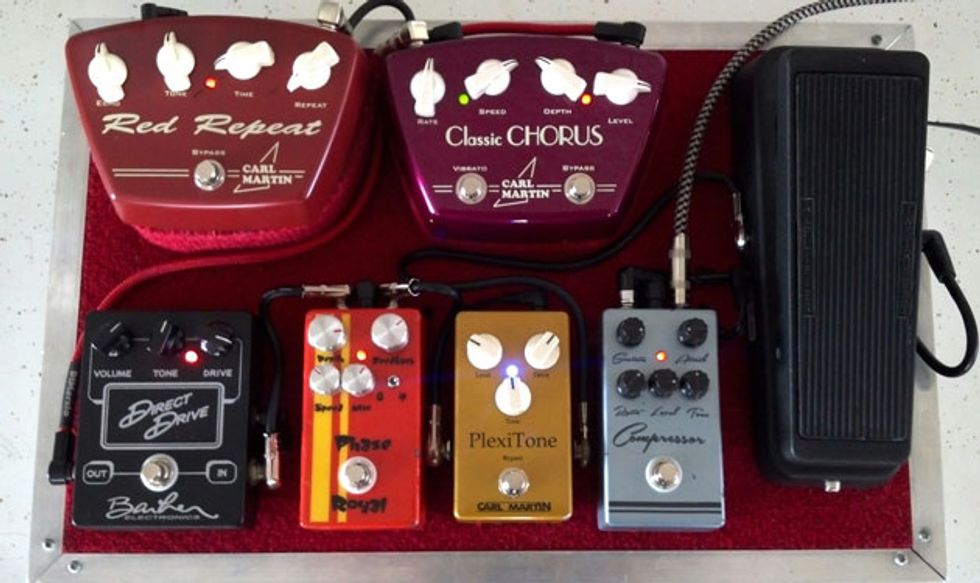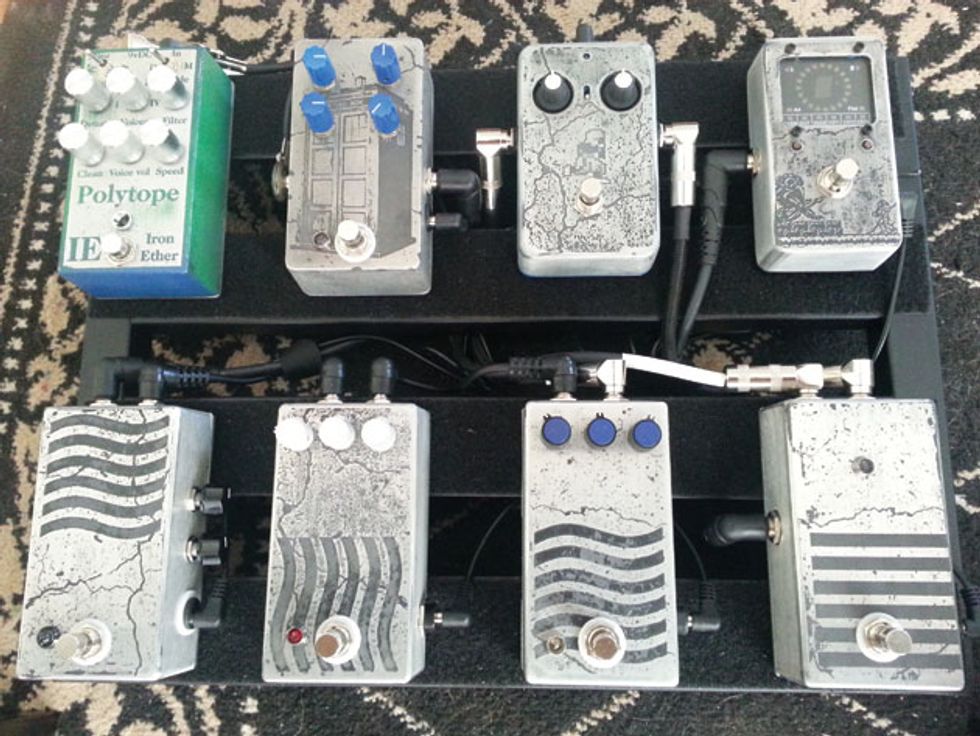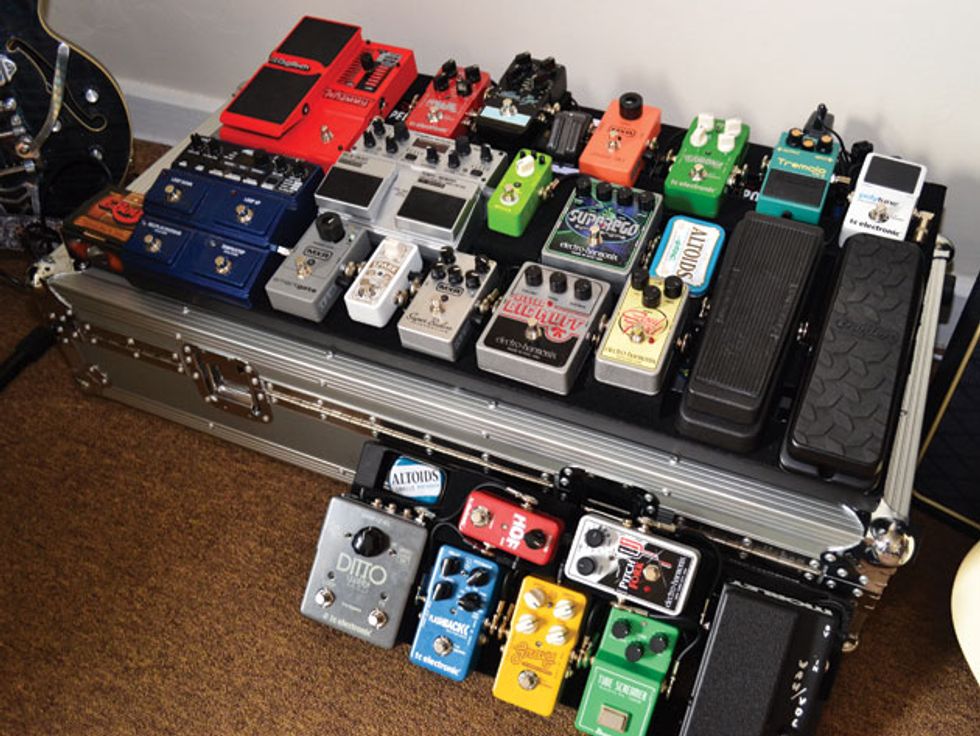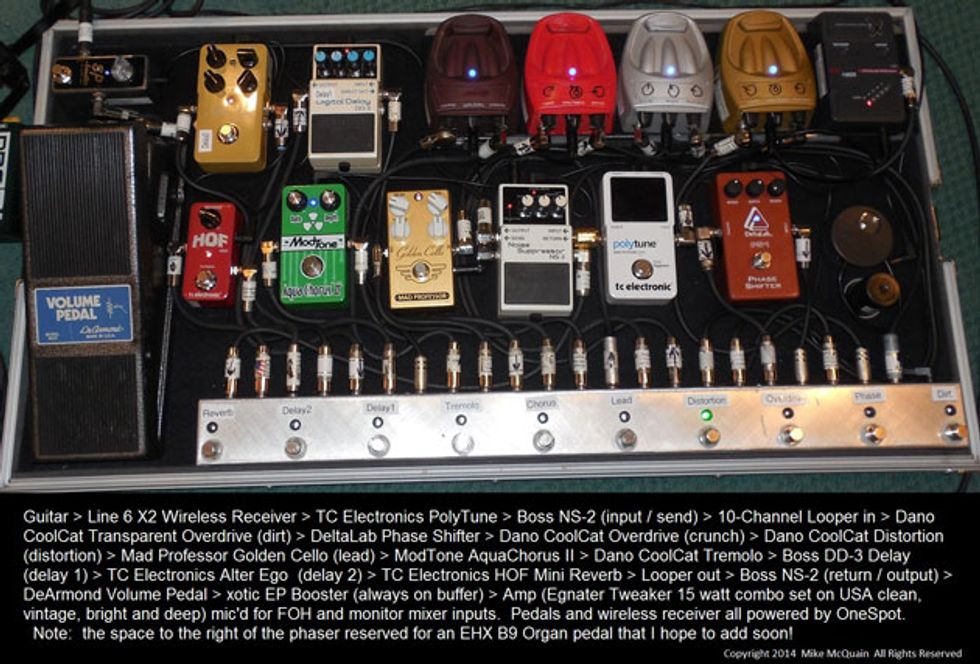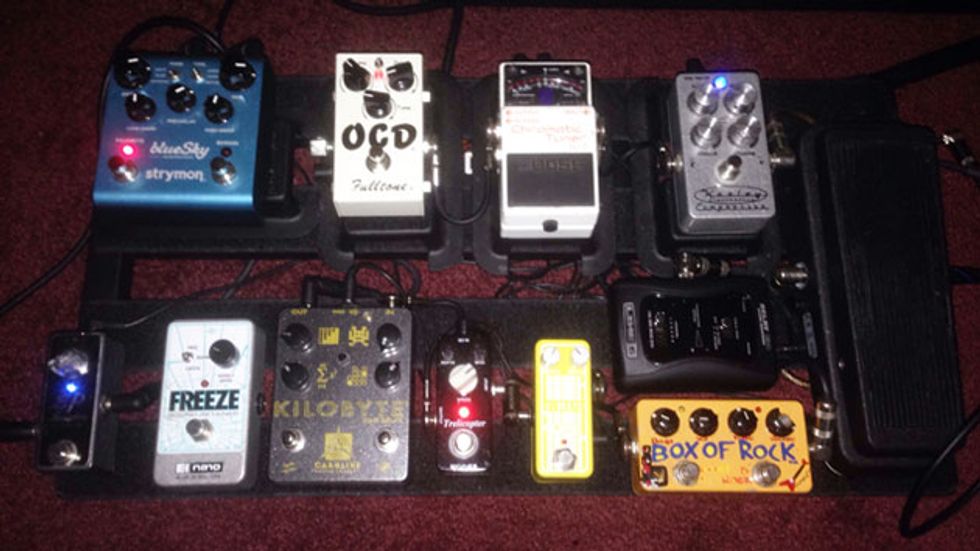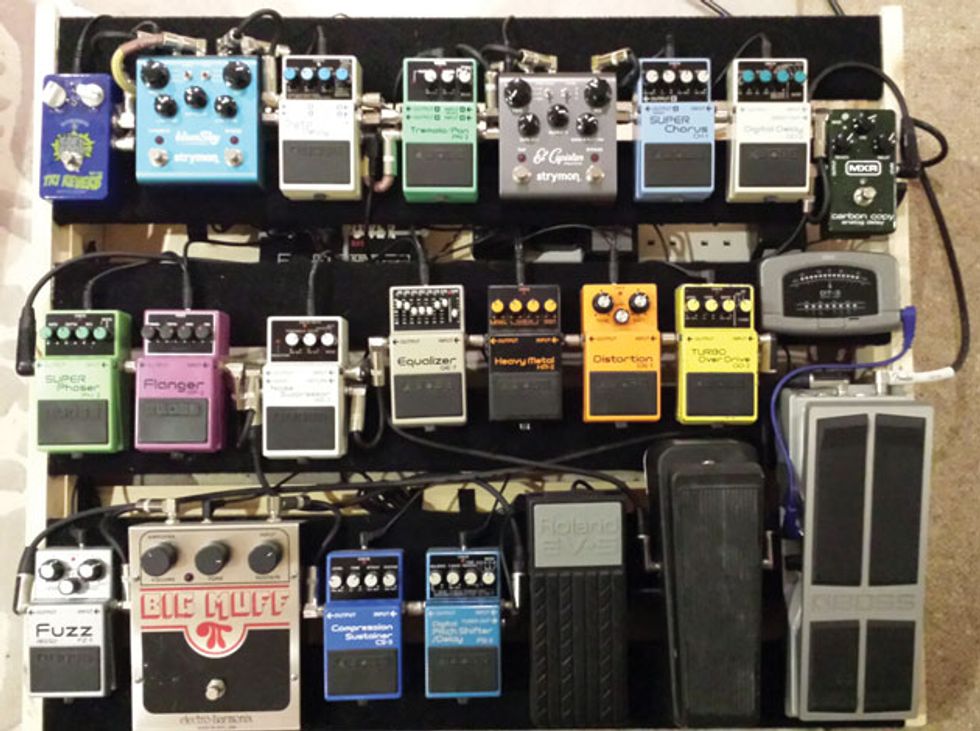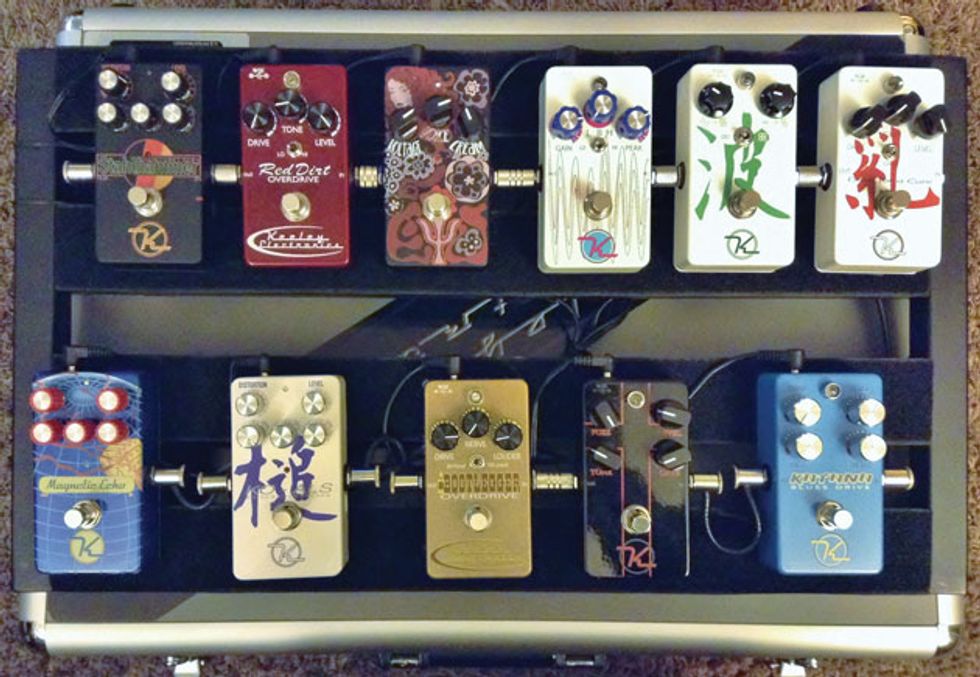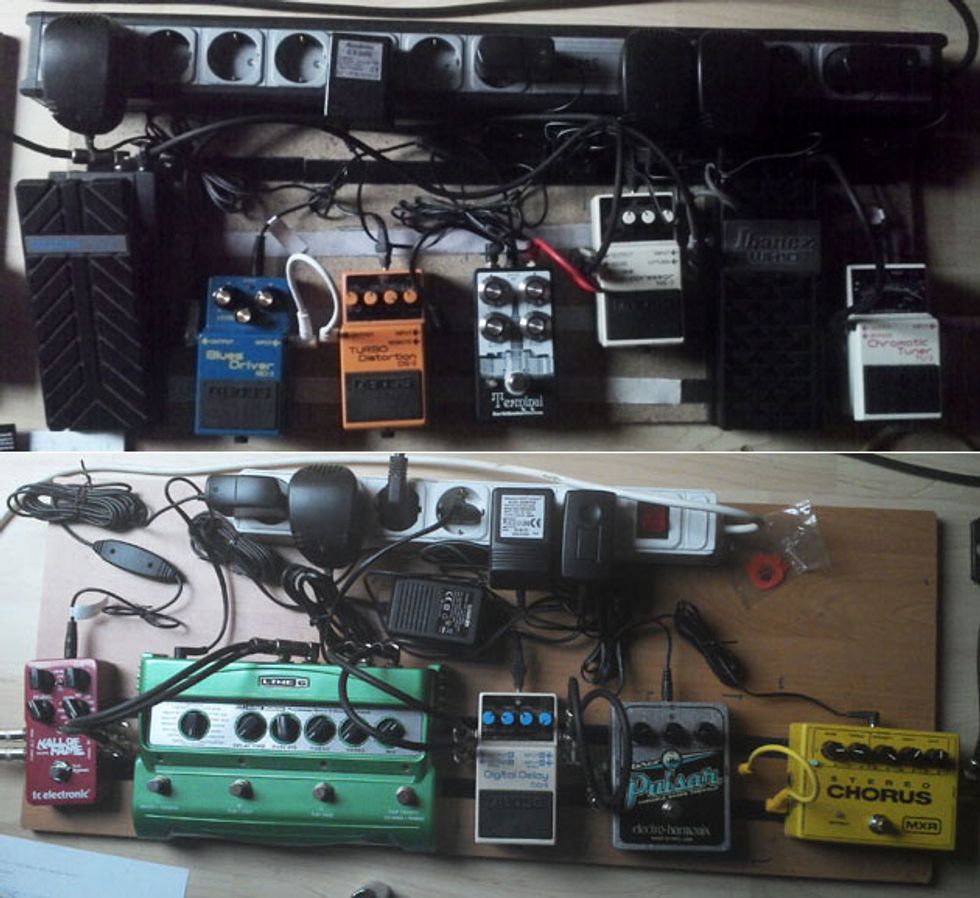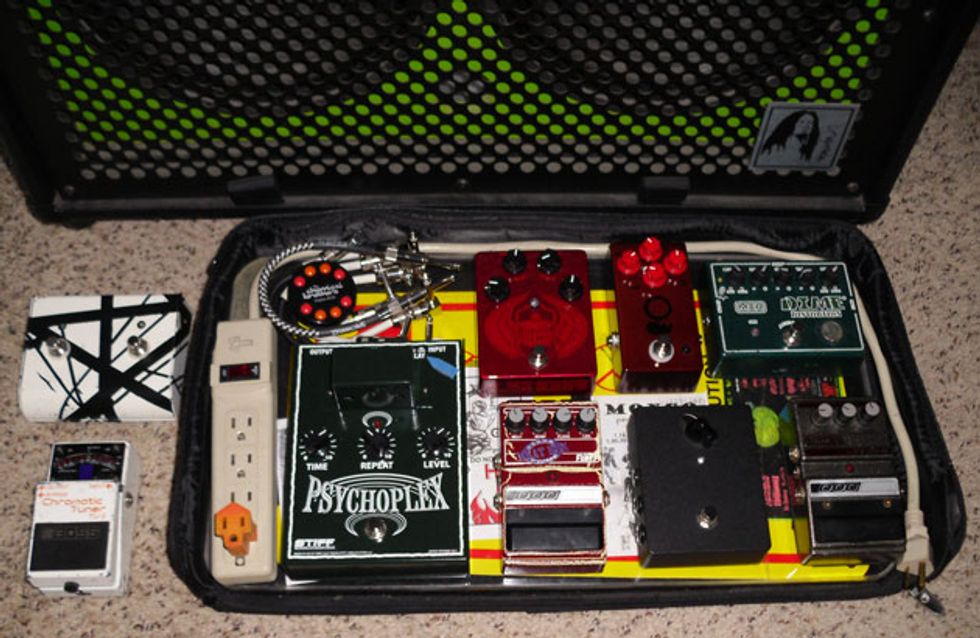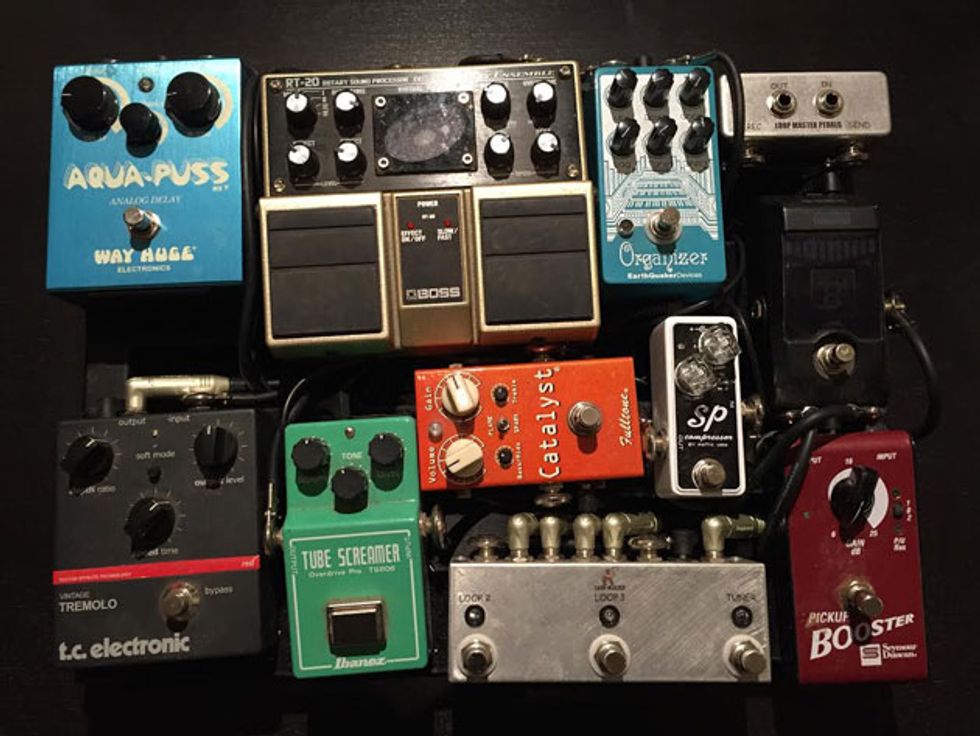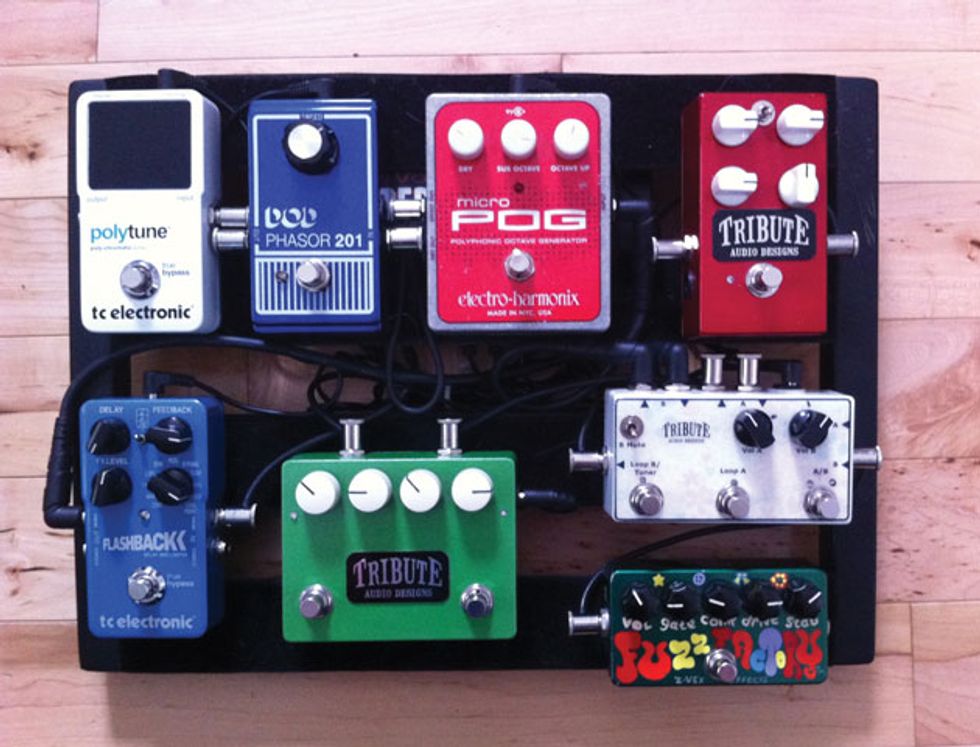 Ready for some self-inflicted pedal envy? Just check out the extraordinary setups from some of our fellow players. These recent submissions include a crafty "skateboard," a fuzz "smorgasboard," and submissions from a few players who may have gone "overboard." (Puns intended.)
Pedal lust has no end—these pedalboard pics keep rolling in, and there are plenty more where these came from. Check out other reader boards at premierguitar.com.