Guitarists from around the globe give us tours of their stomping grounds.
JD Bradshaw: Hardwired
JD Bradshaw keeps his OSP pedalboard straight and simple with a Dunlop Cry Baby Wah, ISP Decimator, DigiTech Turbo Flanger, and three DigiTech Hardwire stomps: a DL-8 Delay, RV-7 Reverb, and TL-2 Distortion. He uses INTEX cables and a Godlyke Power-All to juice it all up.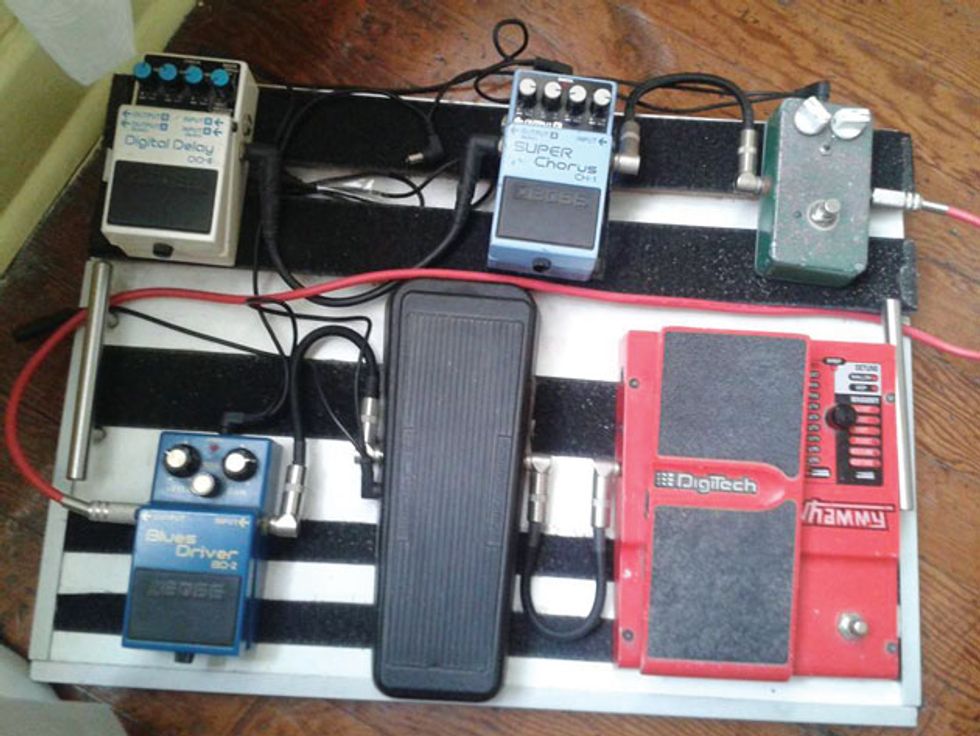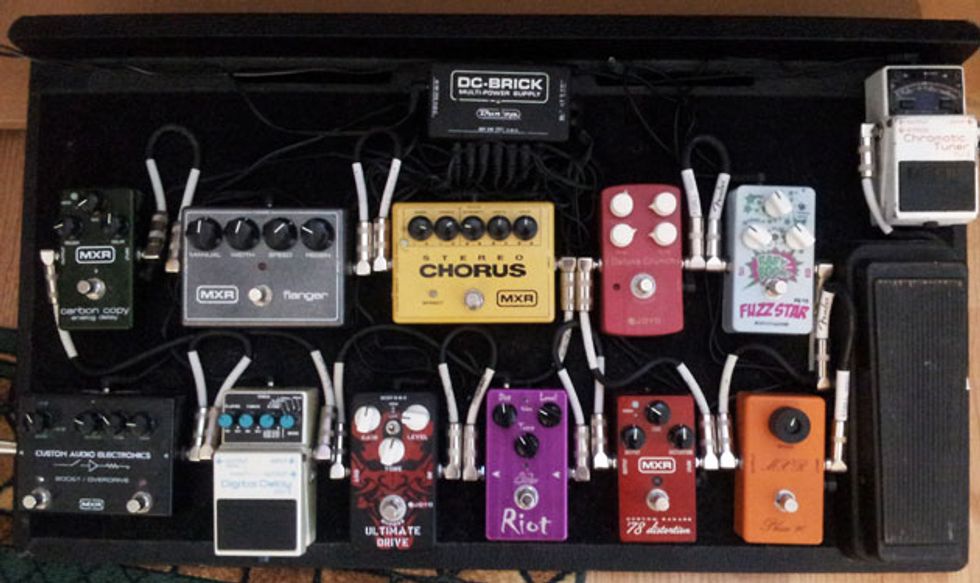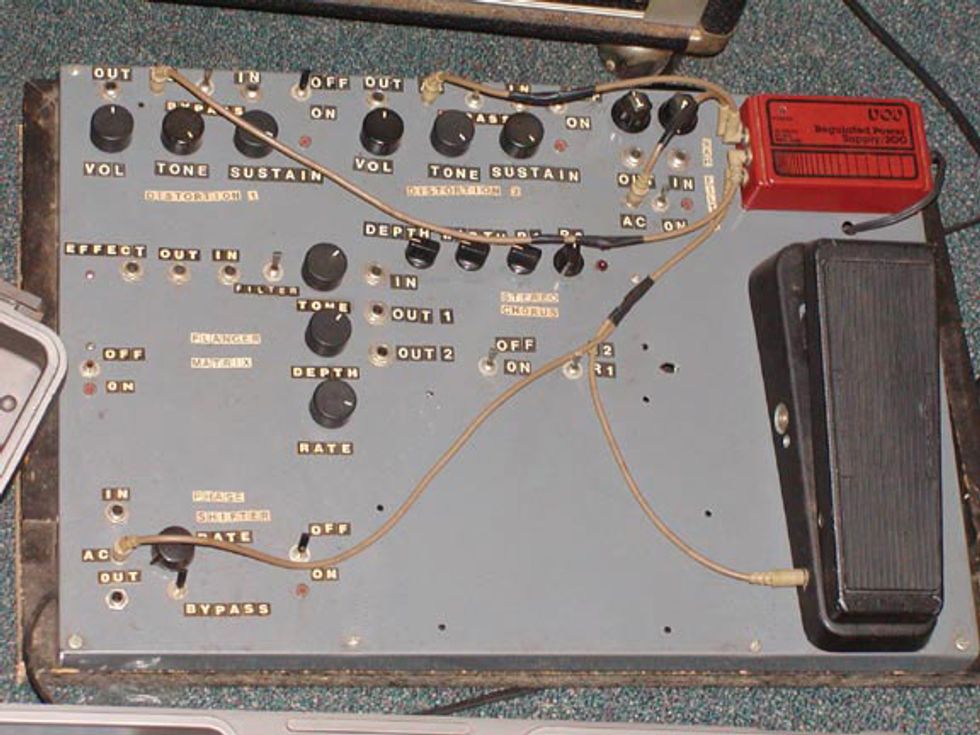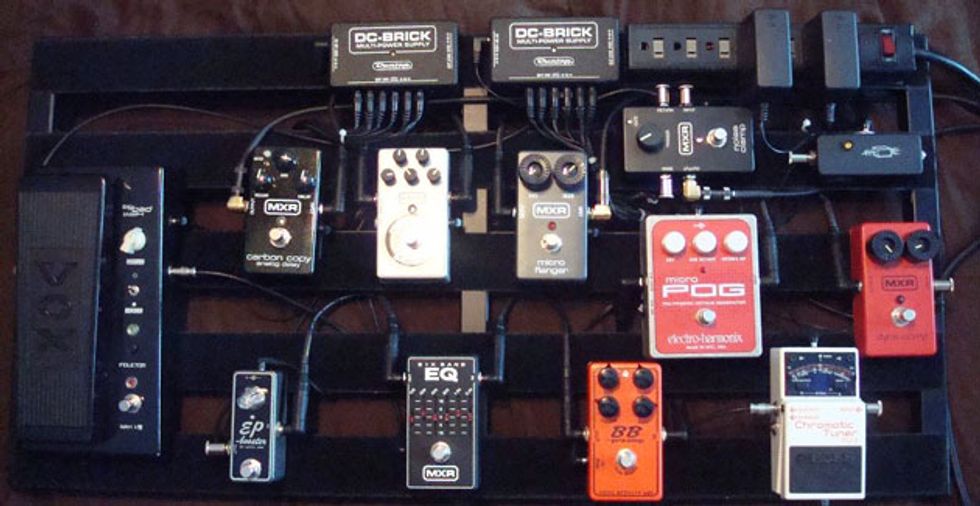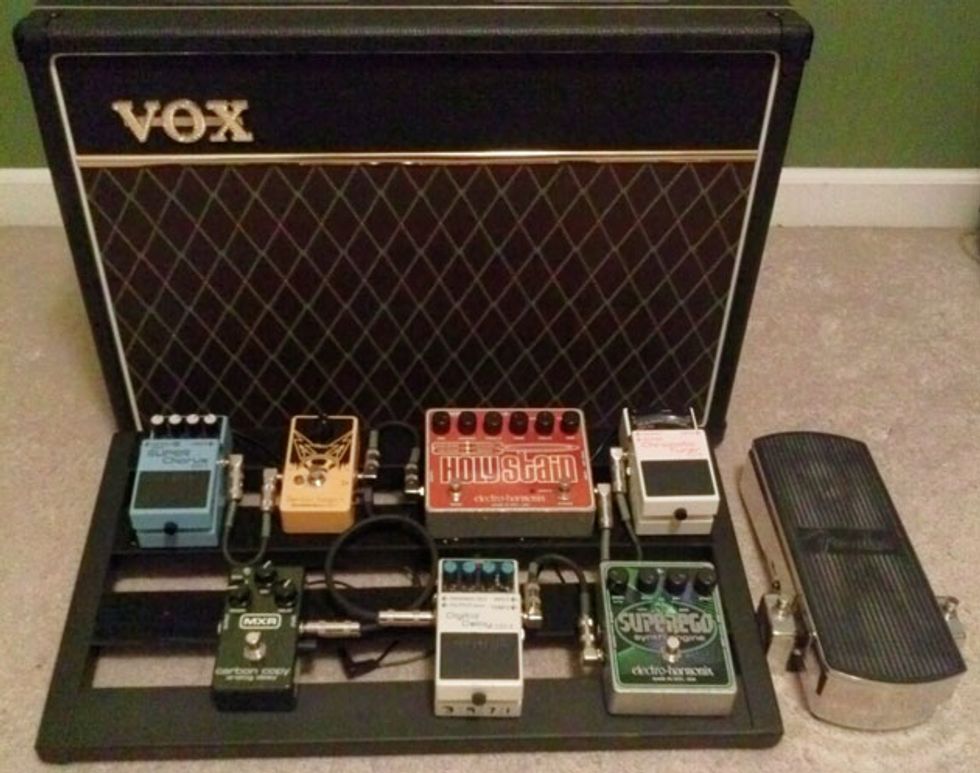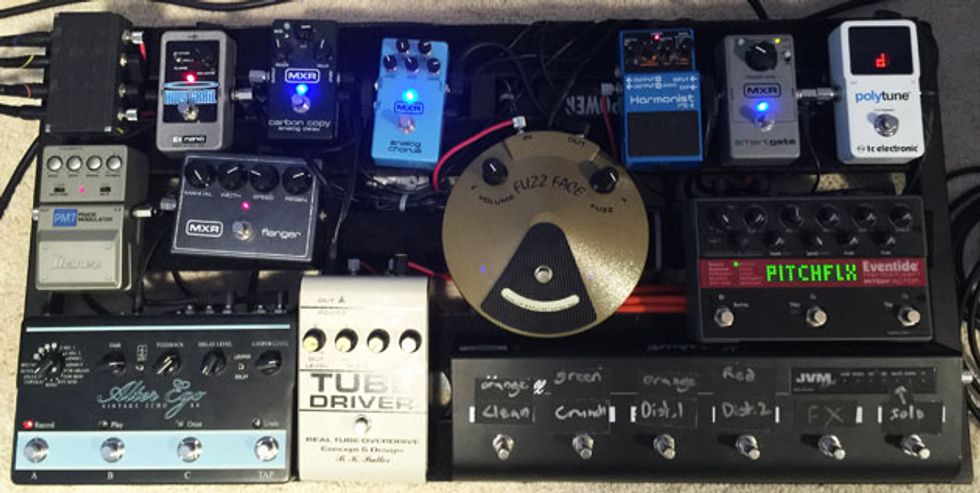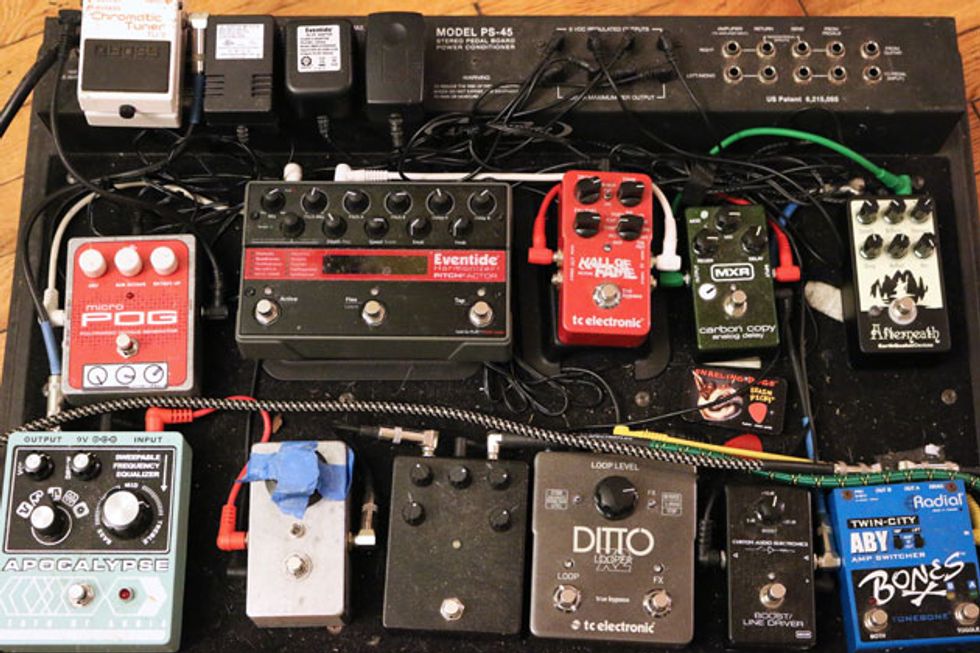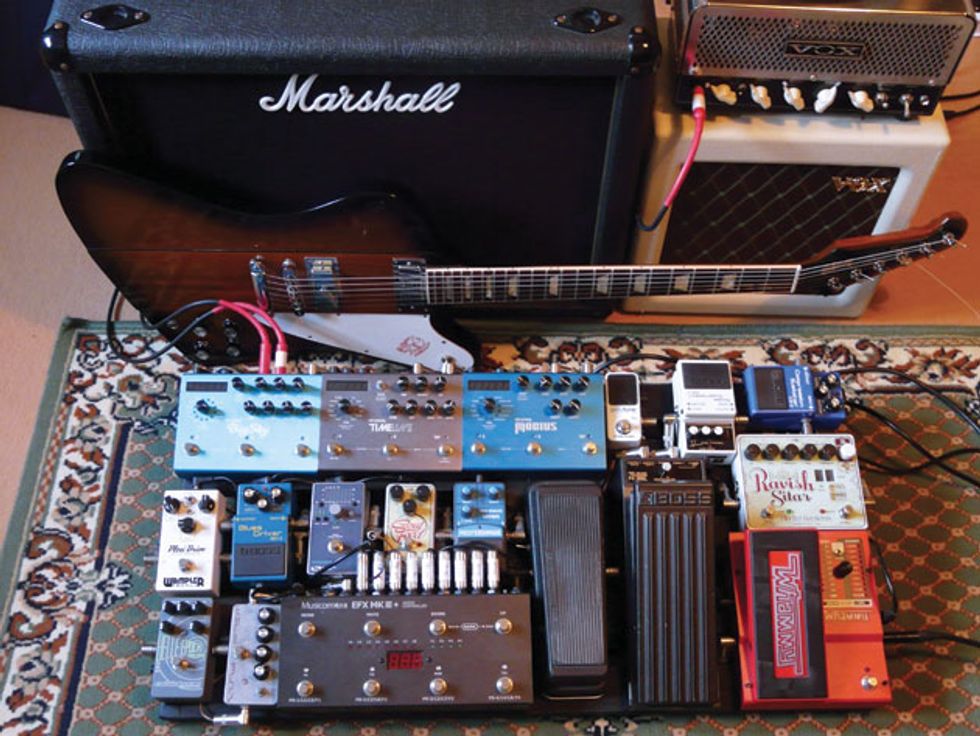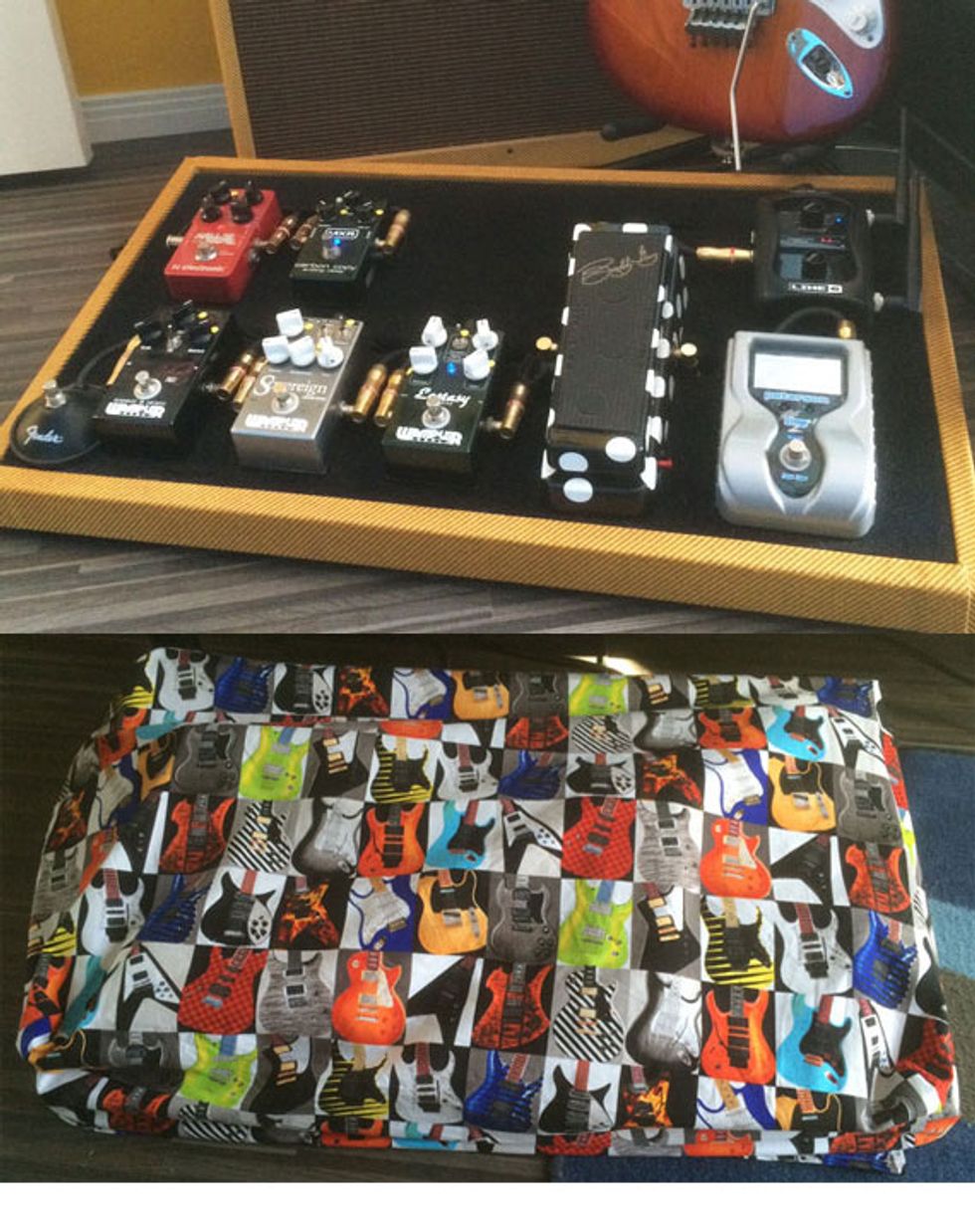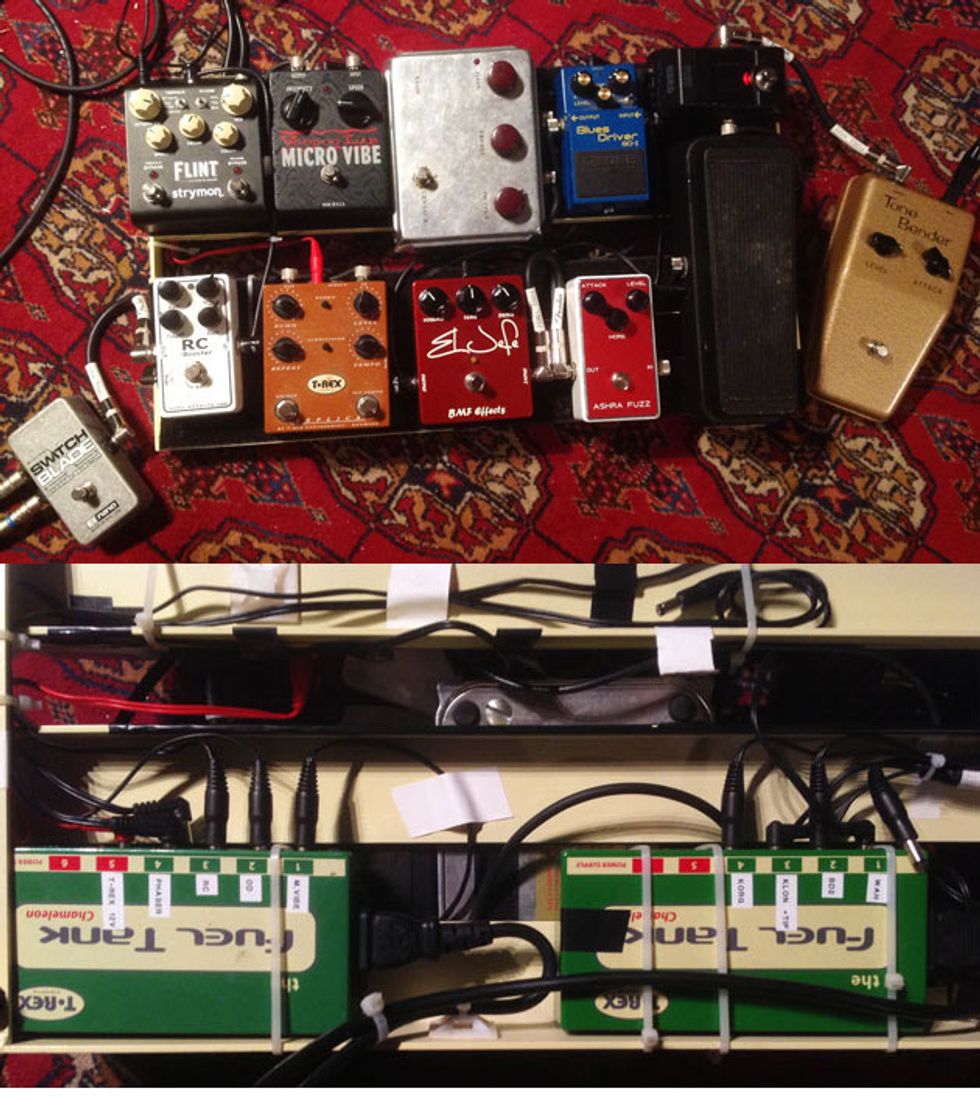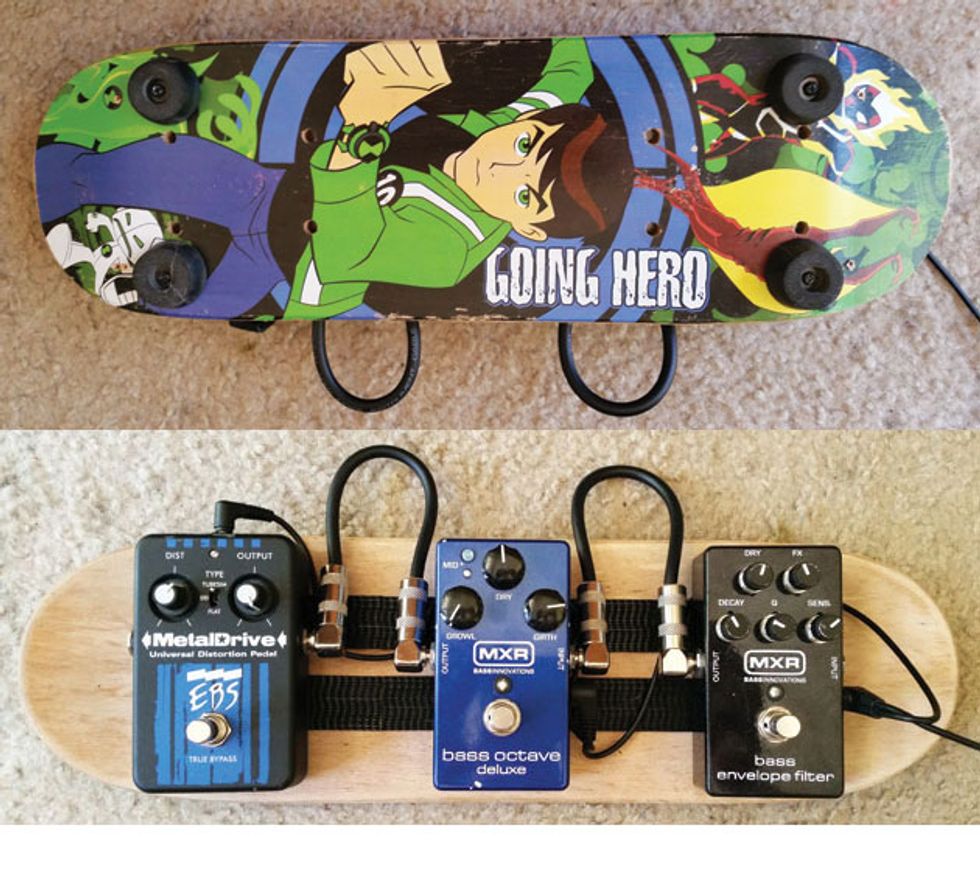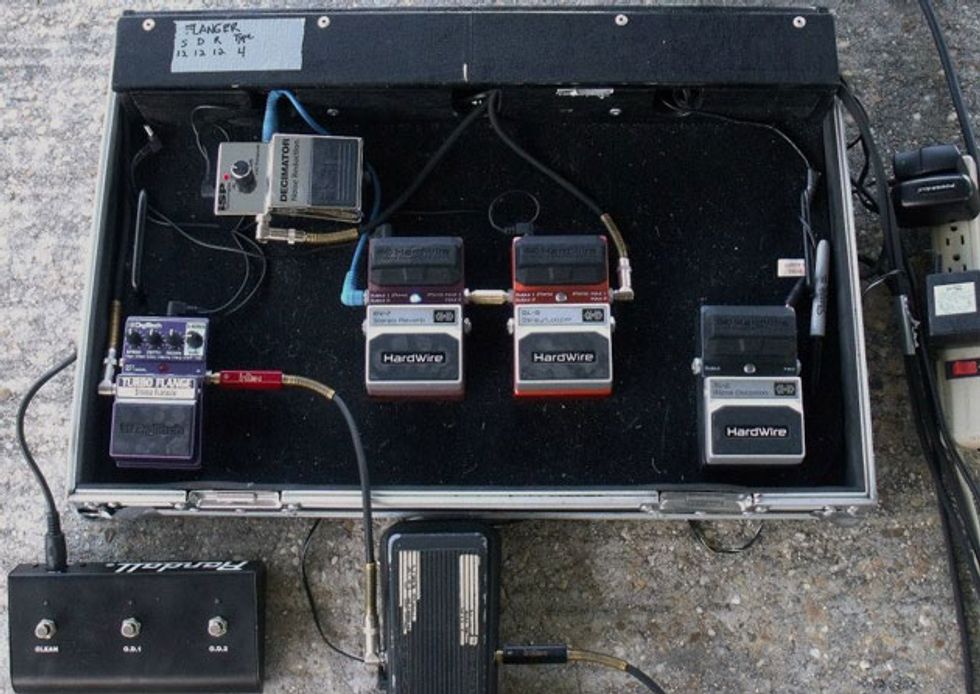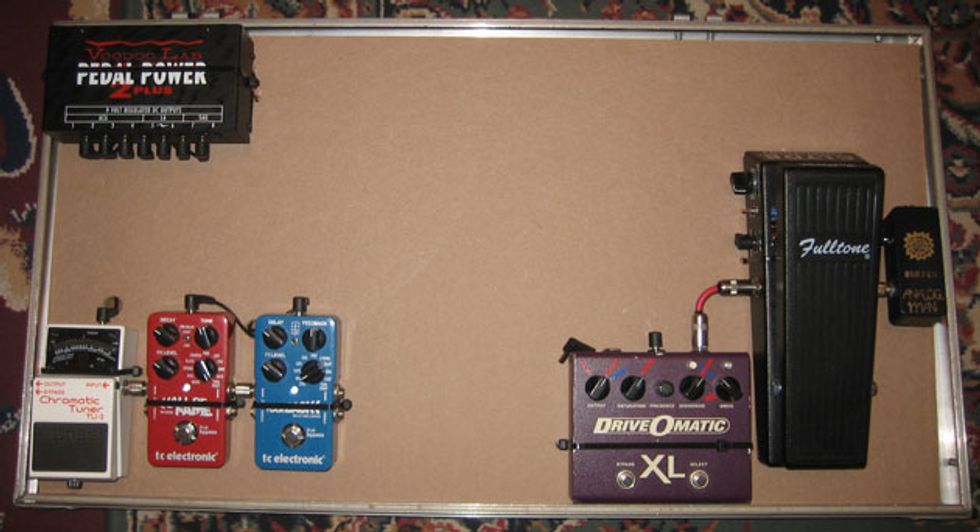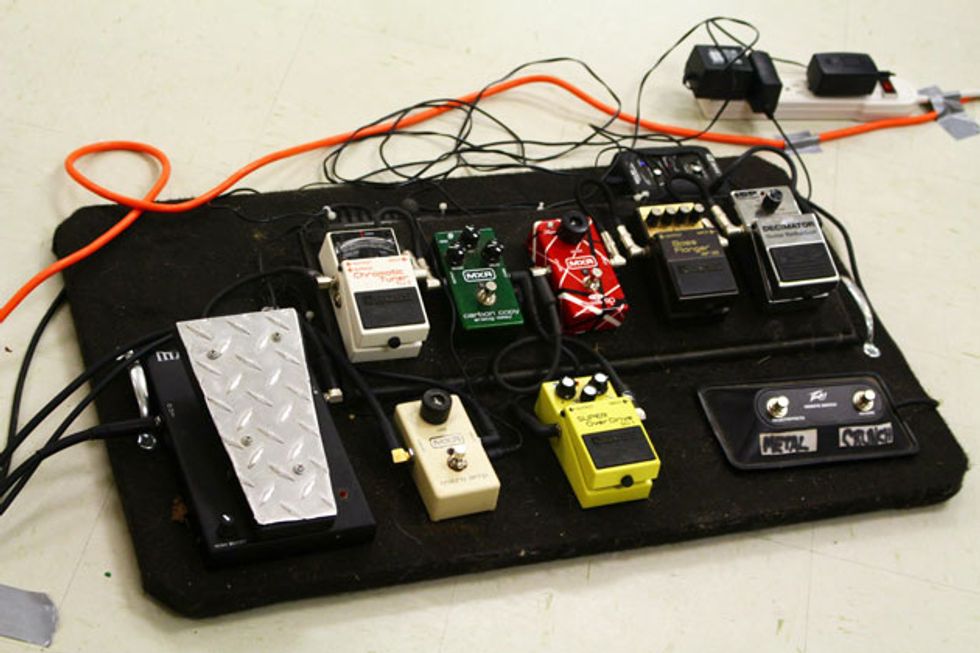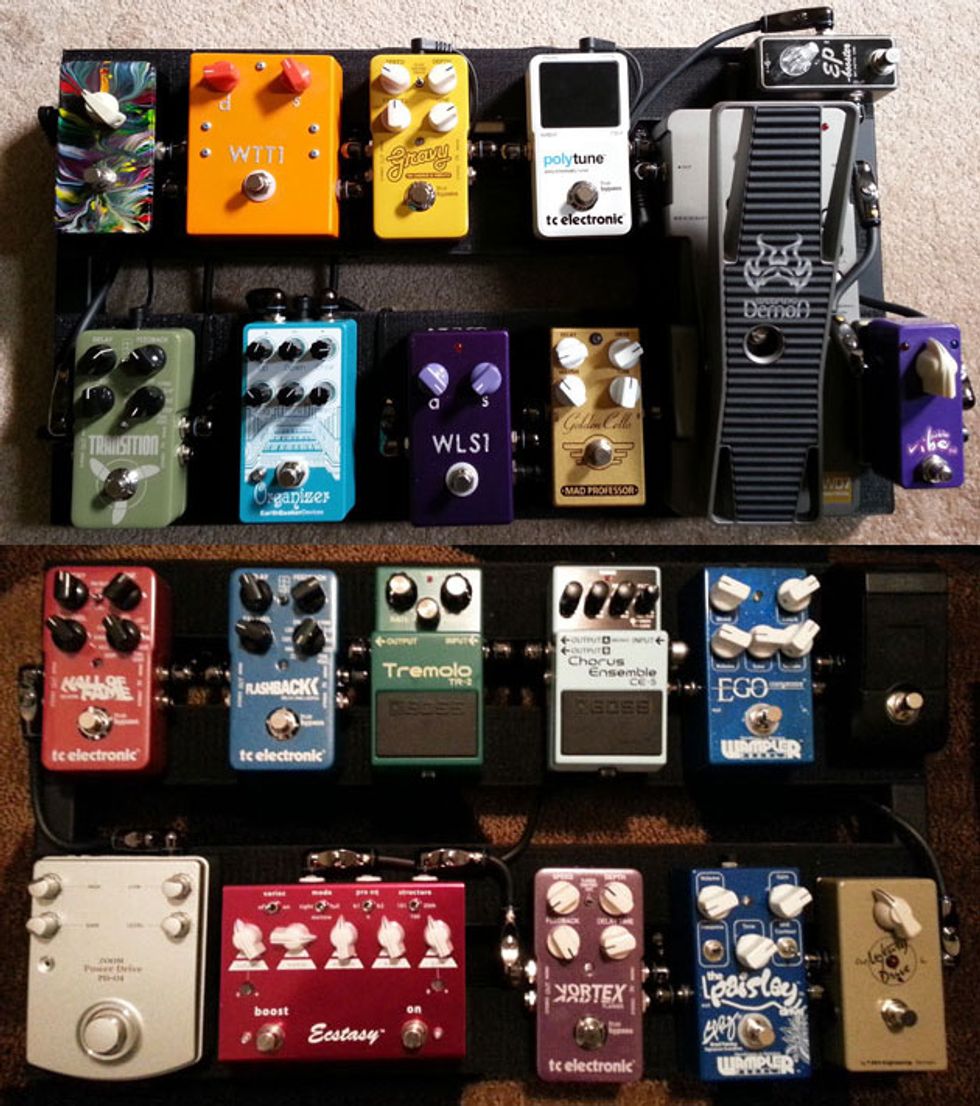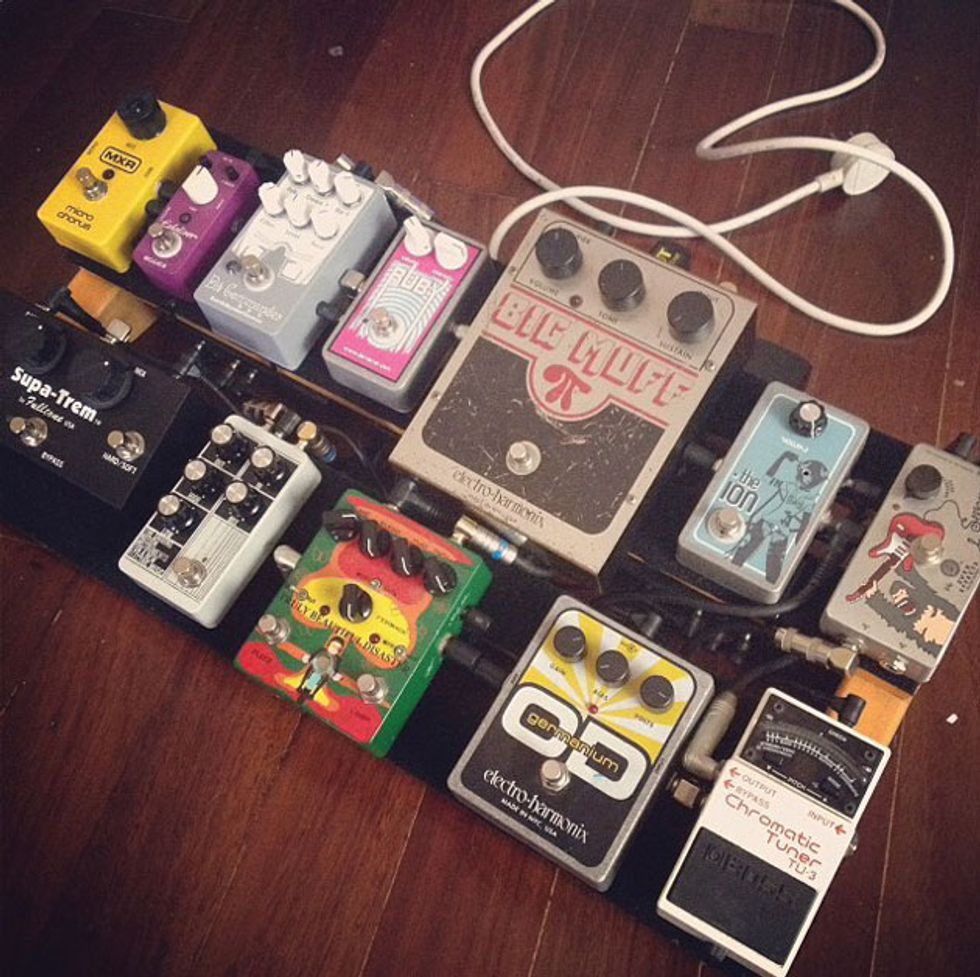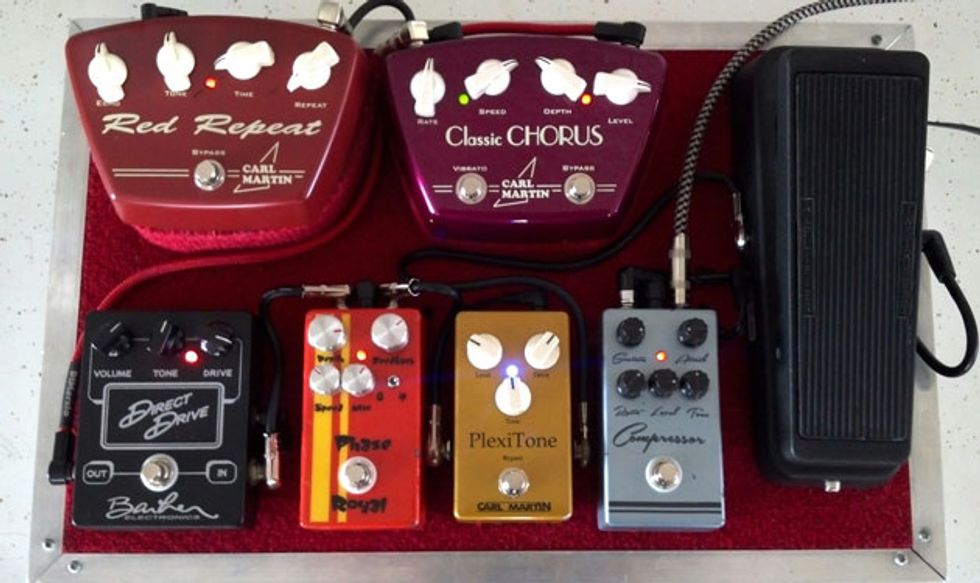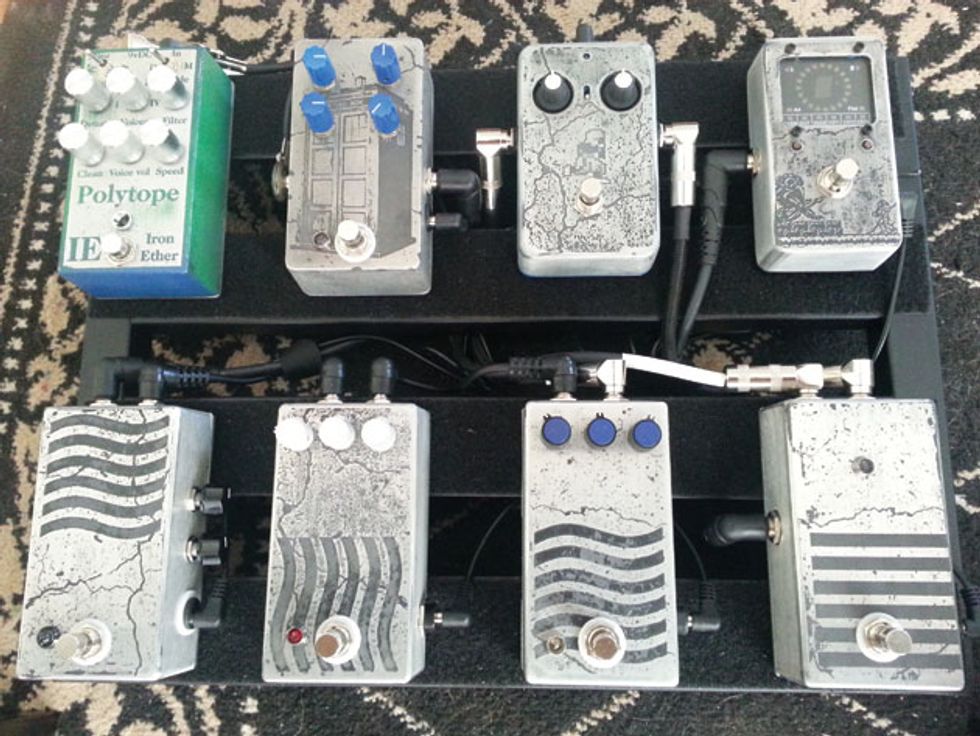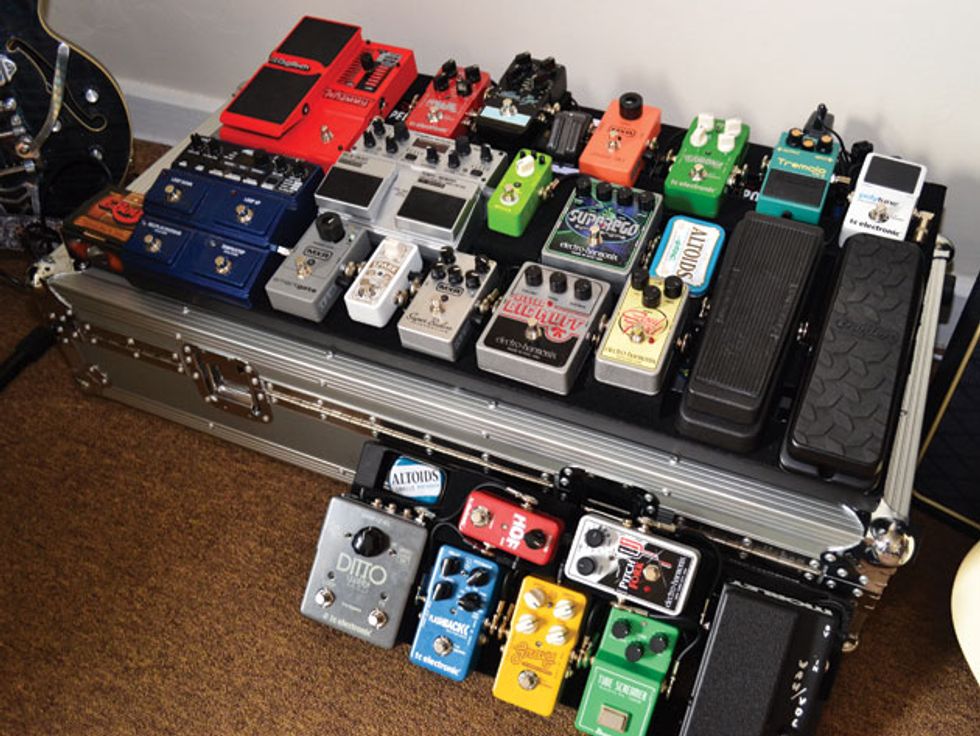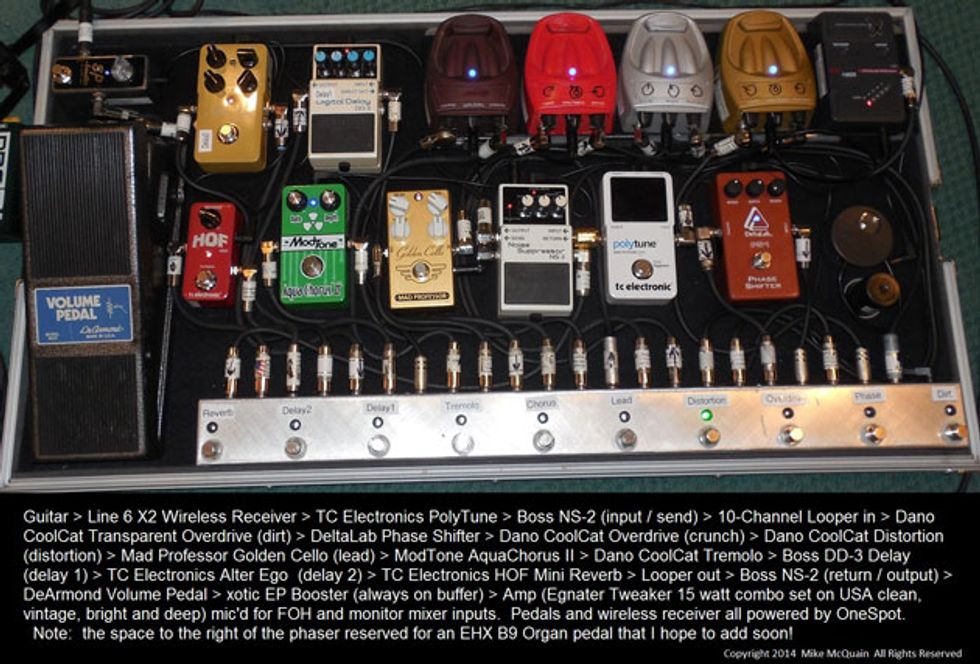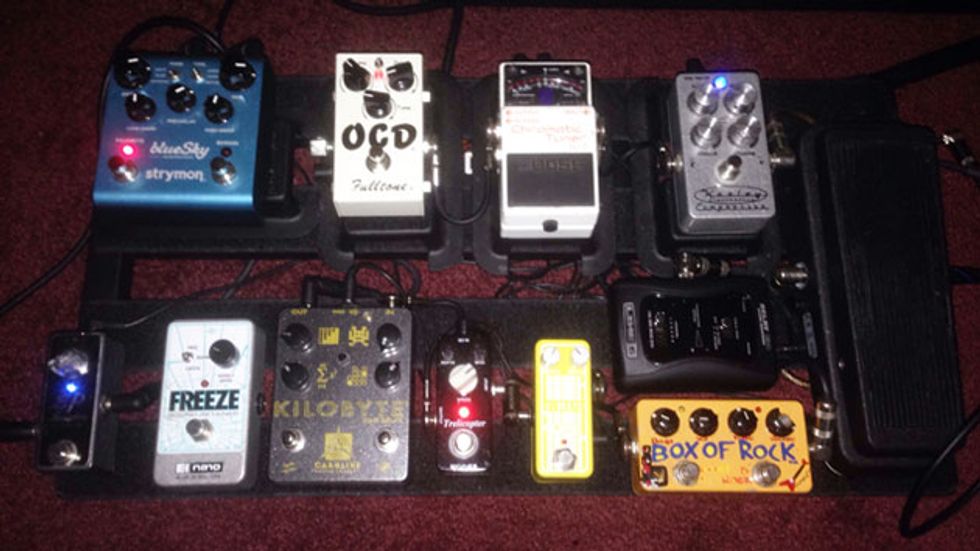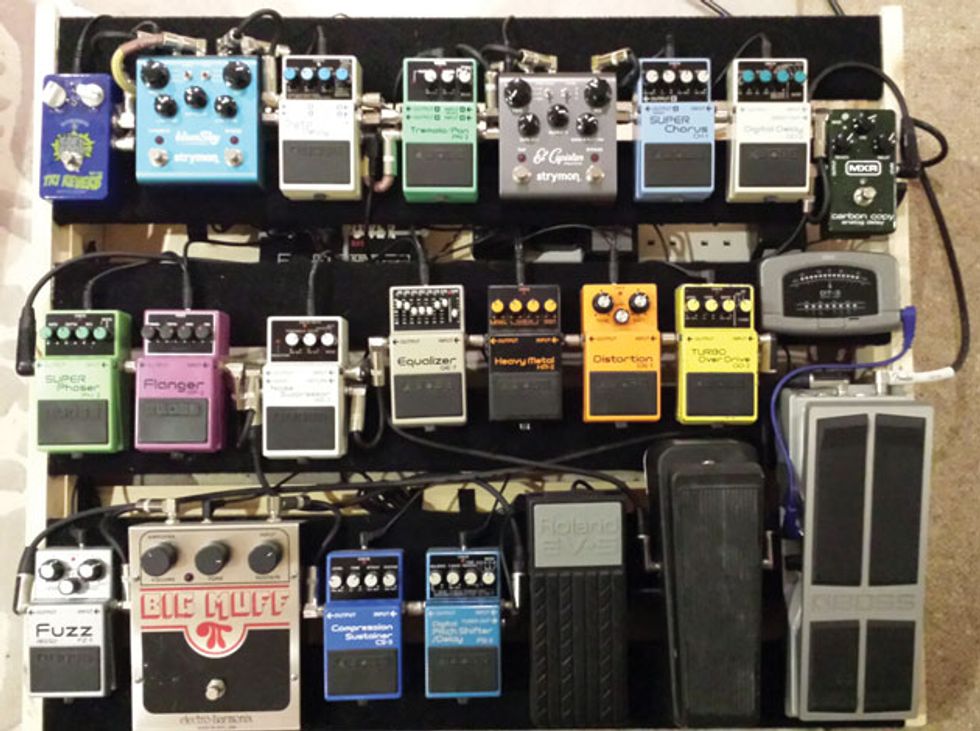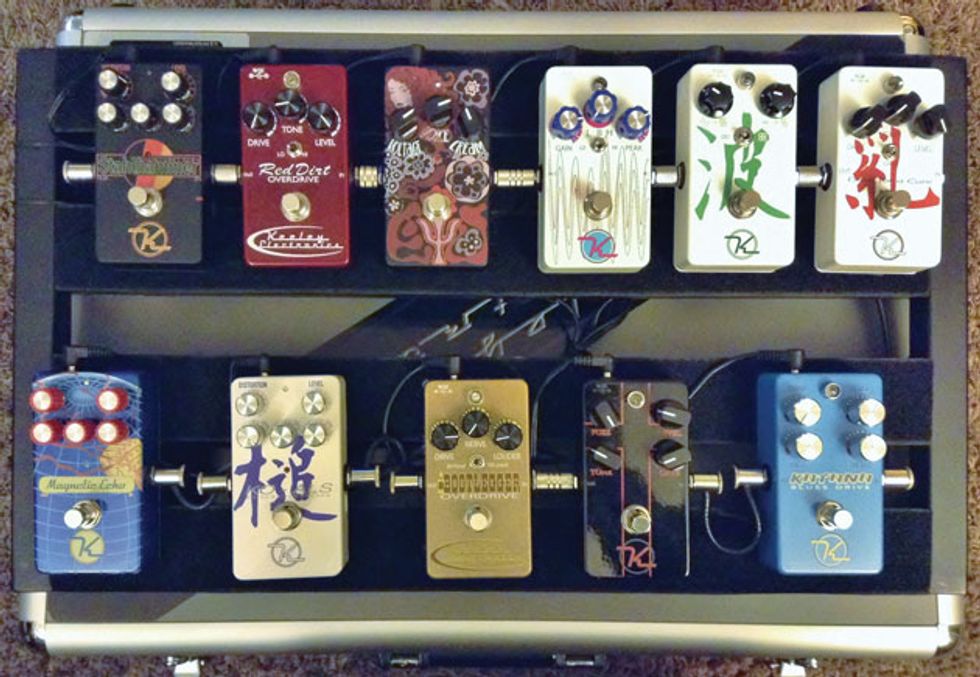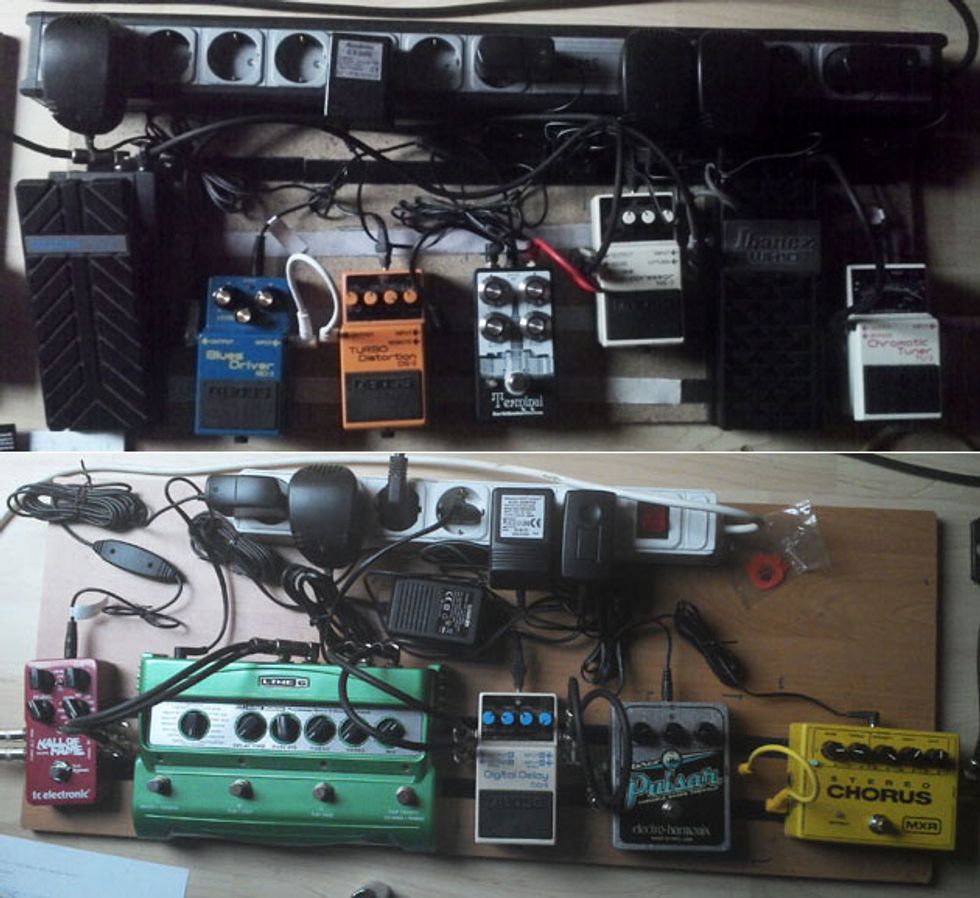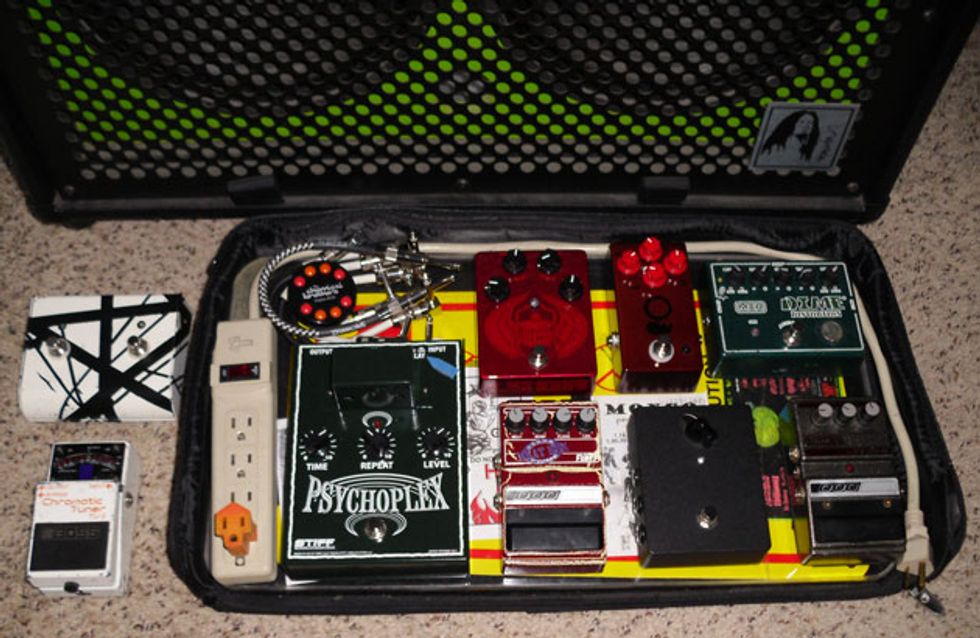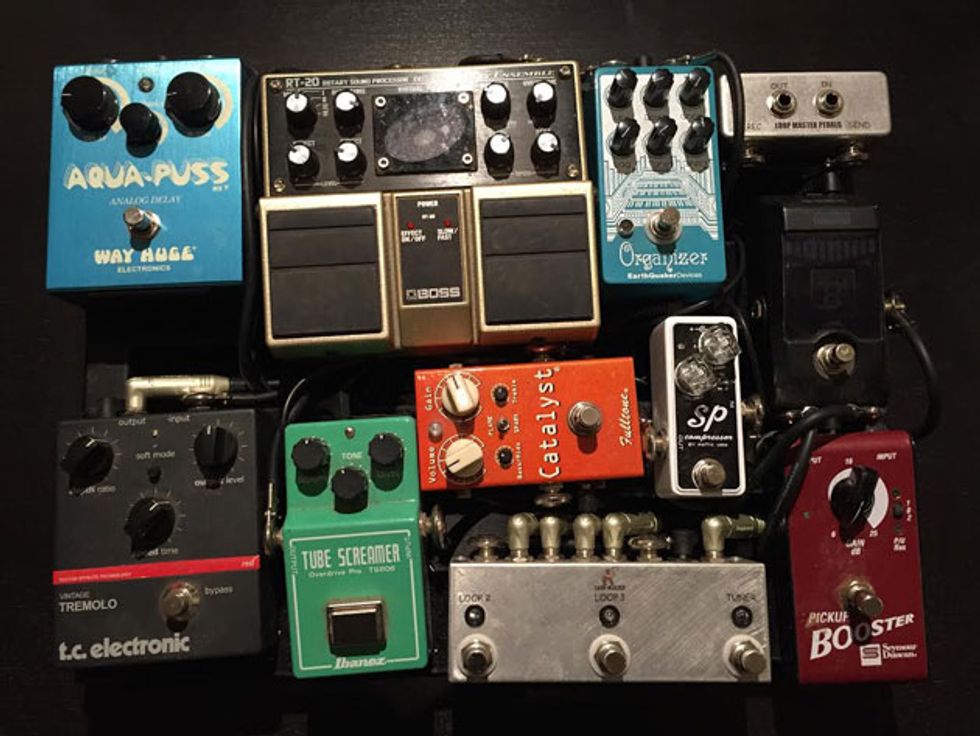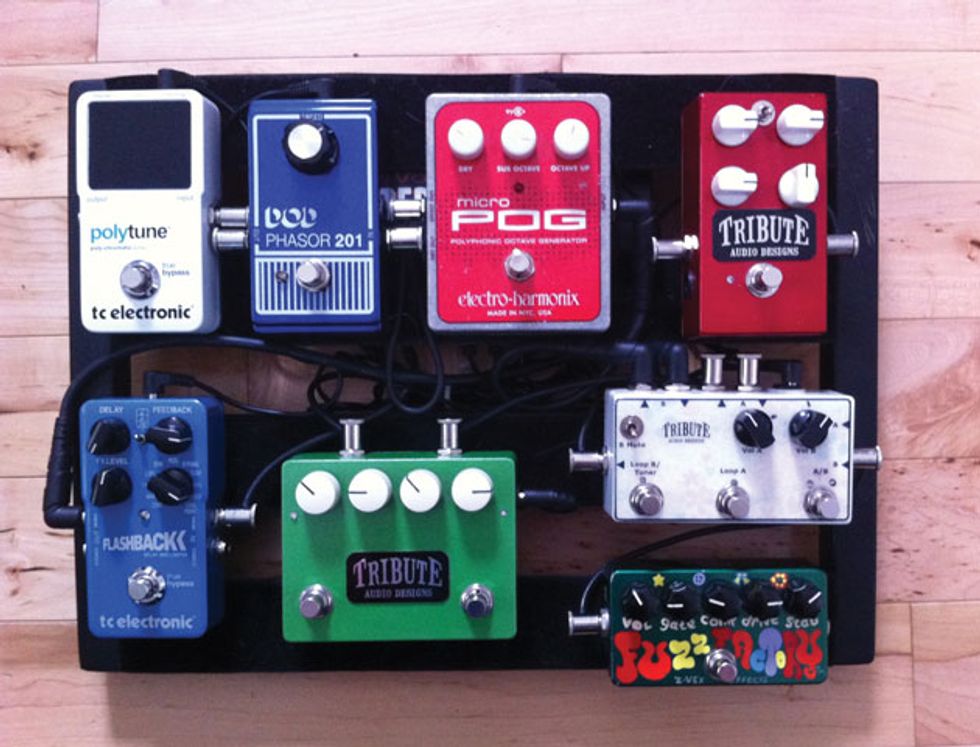 Ready for some self-inflicted pedal envy? Just check out the extraordinary setups from some of our fellow players. These recent submissions include a crafty "skateboard," a fuzz "smorgasboard," and submissions from a few players who may have gone "overboard." (Puns intended.)
Pedal lust has no end—these pedalboard pics keep rolling in, and there are plenty more where these came from. Check out other reader boards at premierguitar.com.